Building a successful blog starts here!

Want a cozy and pretty home?
Join a community of friends who will inspire you to create a beautiful home for the seasons.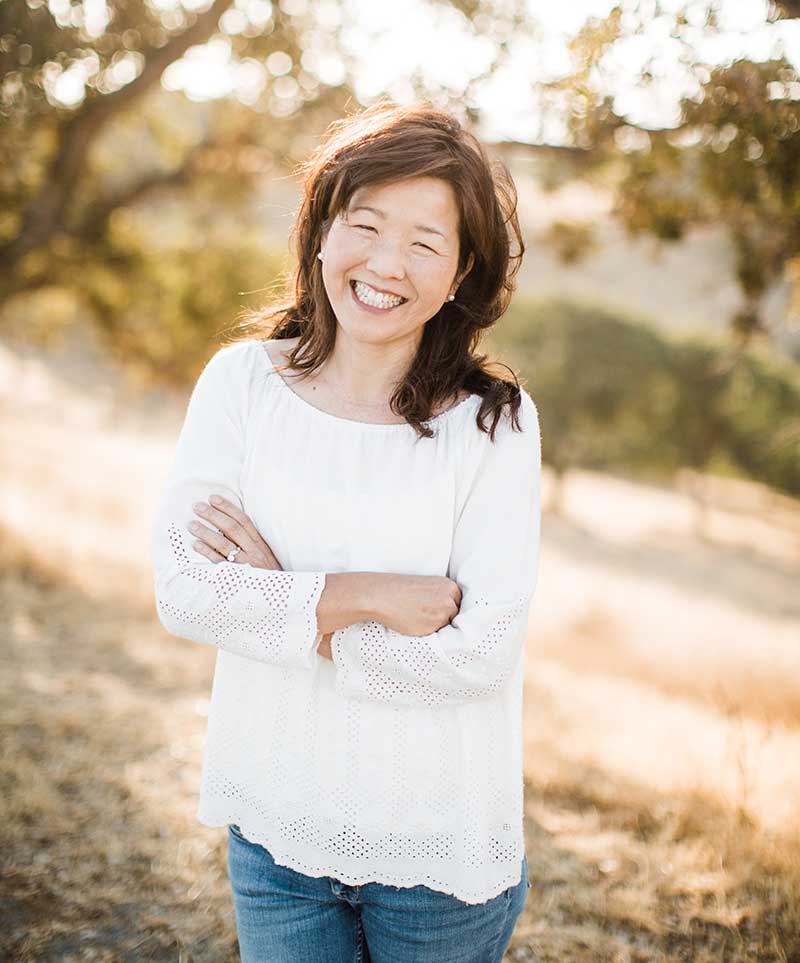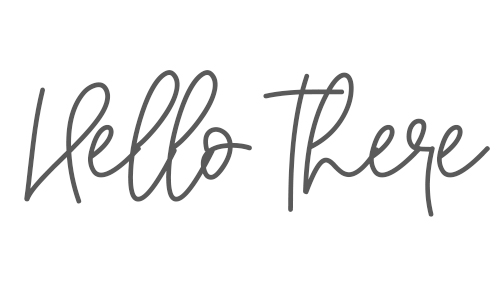 I'm Janine Waite (aka Happy Happy Nester), the founder of ​Home, Craft & Cooking Circle.
I know how overwhelming creating a beautiful home for your family can be. I'd love to help you create a cozy home with some simple and easy projects. Through the years many people love my crafts, home decor and baking. I will share them and many more projects with you. And you will have complete access to me in our exclusive circle. Our private membership is currently open for enrollment and since you've landed here, my guess is that you want to find out more. And trust me, you will below.We will inspire each and our community will be a positive daily support that you'll love to add to your schedule.
​I can't wait for you to join!


It's a community of women inspiring and encouraging each other to create a cozy and beautiful home.
Through step by step craft and baking tutorials, everyone will enjoy seasonal decor and yummy meals and desserts.
​
You will feel inspired to share your home and projects and collaborate with others to create a cozy seasonal home.
and A place for connection and community with great friendships.
DOES THIS SOUND LIKE YOU?
HOME
I love seasonal decor.

I enjoy creating home decor but I don't know where to begin.

I love a pretty home, but don't know how to decorate.

I love a seasonal wreath for my front door.

I enjoy handcrafted home decor that is unique and pretty.
ENTERTAINING
ENTERTAINING

I do like to entertain on occasion and would like to serve impressive dishes to my friends and family.

I would like some help with
COMMUNITY
I feel alone and want a community of supportive women to bounce my home decor ideas and who 'get me'.

​

​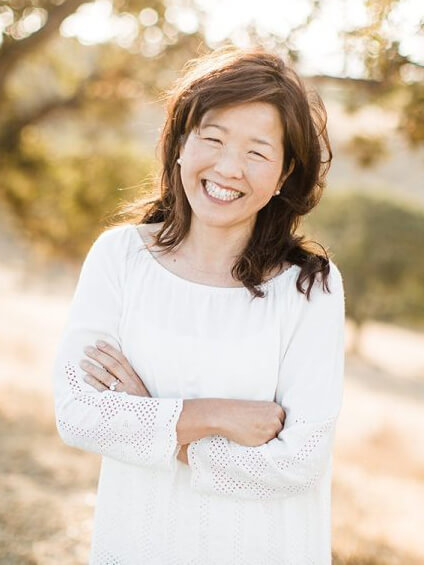 ​My name is…
Janine of Happy Happy Nester
​"BLOG EDU has truly been a game-changer in my blogging career. Tana's strategies and trainings have helped me get several of my blog posts on the first page of Google. I've been able to exceed my growth numbers and get into Mediavine, providing automatic ad revenue. Mediavine combined with Rewardstyle doubled my income! And my blog traffic has almost tripled!! I love how Tana lays everything out in an honest, easy to understand way, it's truly a game changer for anyone who is looking to take their blogging career to the next level."
​HERE'S WHAT WILL HAPPEN WHEN YOU JOIN​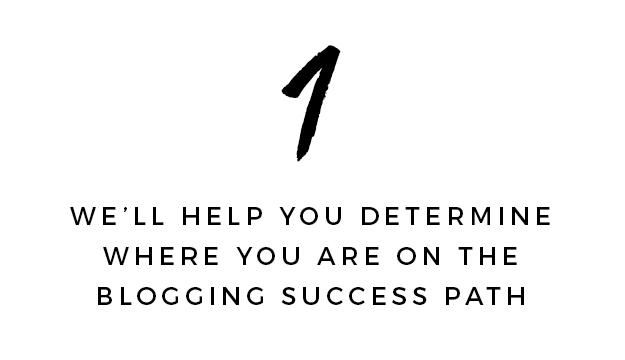 No more going in circles – you'll get complete clarity around what you need to do in order to build a wildly successful blog.
The Novice

​ – you're thinking about or just starting a blog. You're right at the start of your blogging journey.
​​The Designer​ – you're defining your audience and building a solid foundation.​
​The Go-Getter​ – you're building your audience and growing your pageviews.​
​The Money Maker​ – you're monetizing, crafting money-making strategies and working with brands.
The Crème de la Crème​ – you're determining your long term strategy to leverage your success and turn your business into an empire.​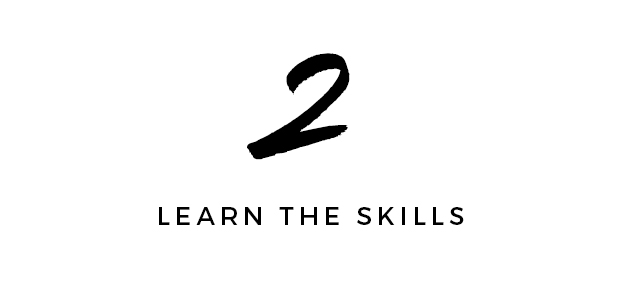 Once you're placed in the correct stage of the blogging success path, we'll teach you step-by-step what you need to do to see the results.
>> No more overwhelm. >> No more feeling stuck. >> No more isolation.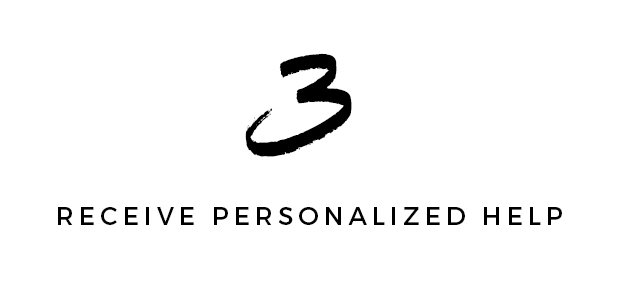 We'll provide support and LIVE Q&A's in our private Facebook community. You'll get your questions answered, support, recommendations and feedback on your blog. I'll be there, my team will be there and all the other bloggers in the membership will be there to help you too!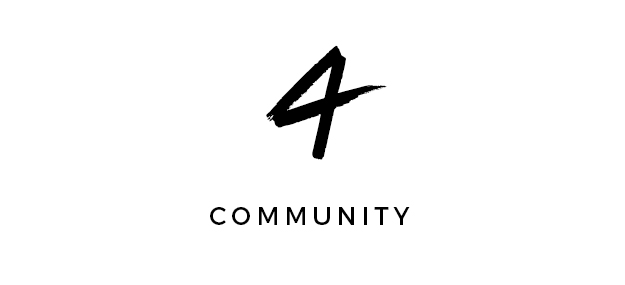 ​A private online Facebook community of creative bloggers – because you don't have to do this journey alone.
>> Connect. >> Help each other.
>> Gain feedback to help you meet your goals!
​

A few of the Projects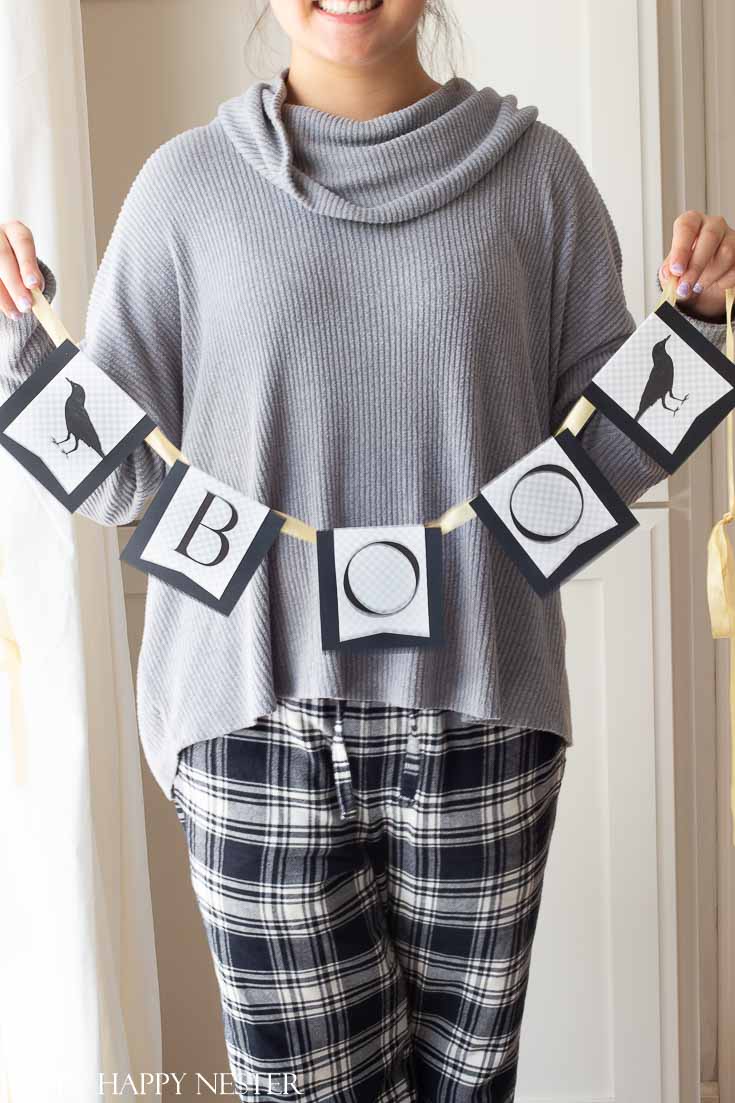 Arm Knitted Throw Tutorial
​Launch her blog and hit over 100,000 pageviews in less than a year!
Paper Flowers Tutorial
​Grow their photography business to over $1 million in course sales!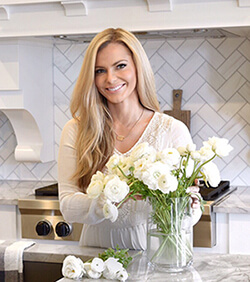 French Macaron Lesson
French Macaron Lesson
​Reach her goal of starting and monetizing her blog in less than 4 weeks!
French Macaron Lesson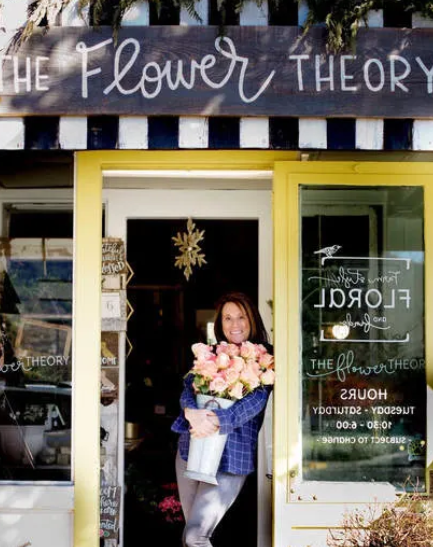 Kathy of The Flower Theory
​Kristi is soaring! She is doing a ton of sponsored posts, has traveling gigs, been named Better Homes & Garden Stylemaker 2019, was featured on the cover of Country Sampler's Farmhouse Style magazine, and will be featured in Michael's Craft Stores Holiday Guide 2019.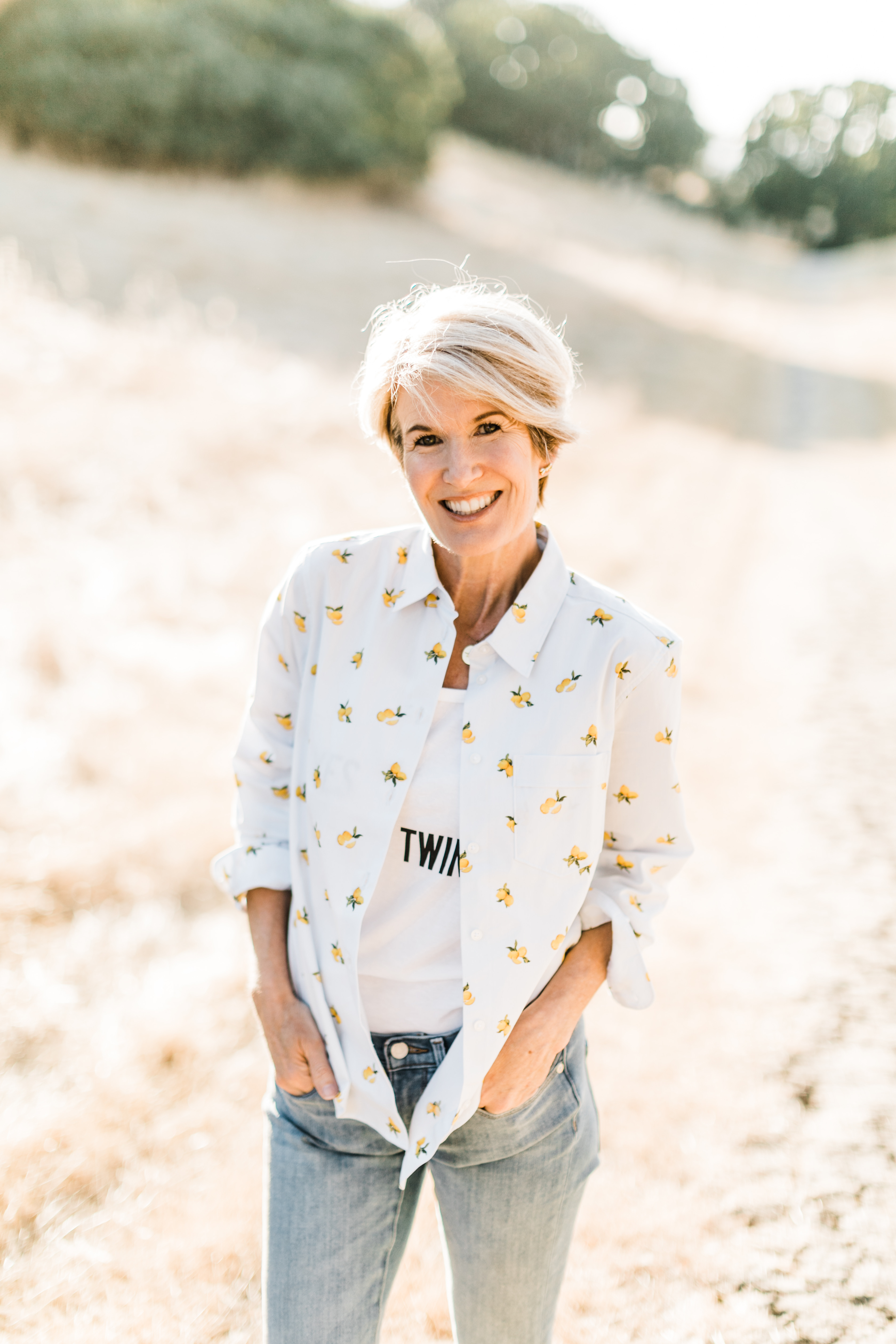 ​Tracy of ​Plaids and Poppies
​Tracy got a new site design but didn't know where to start or how to blog. Now, she's confident with her blogging and starting to make money with affiliate marketing.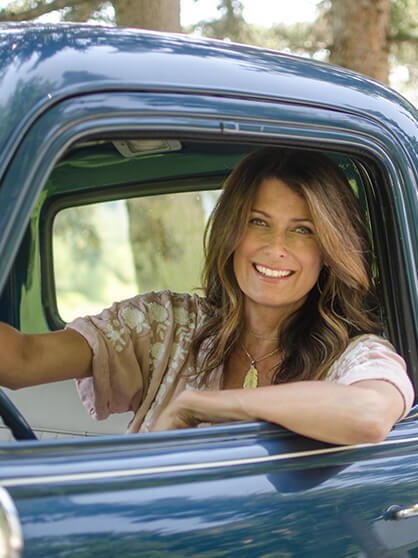 ​Karen of ​Sanctuary Home Decor
Less than 2 years ago, Karen didn't have a blog and never had a photo of hers published. Life now feels like a dream with her work printed in a magazine and waking up every morning excited to create something new.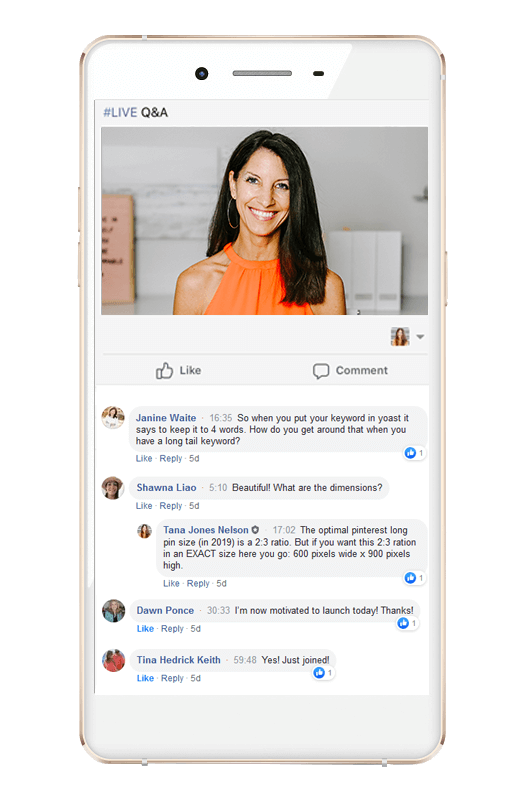 ​ACCESS ALL OF THIS FOR $15 /MONTH:
+ A SIMPLE TO FOLLOW PATH to progress your blog to the next level
​+ ​LIVE Q&A's ​Two 1-hour Facebook lives a month
​​+ ​STEP-BY-STEP TRAININGS​ ​​for the stage that you're at! This way you get exactly what you need, when you need it
​+ PERSONAL INTERACTION ​​with Tana and team
​​+ ​COMMUNITY with bloggers that "get you"
​+ ​FEATURED EXPERTS throughout the year
​+ ​ONE-ON-ONE OPPORTUNITIES
​+ ​Membership price: $47 USD per month. You can cancel at any time.


GIVEAWAYS
Monthly giveaways of special home items. Everyone can participate and one or two winners will receive a special item for their homes.

ONE-ON-ONE​ OPPORTUNITIES
​Once you reach Creme de la creme status, you'll get quarterly one-on-one phone call sessions with Tana to help you make HUGE progress!

WEEKLY VIDEOS
This is a weekly event where you can get a live tutorial for various crafts, home decor or recipes.

​FEATURED EXPERTS
Throughout the month we'll bring in featured experts on a particular topic that's relevant to your home. You'll learn through live videos how to create beautiful things for your home and entertaining.

​THE COMMUNITY
​Inside the private Facebook group, you'll get access to me and all of the members. We're a tight knit community that cheers each other on to overcome challenges, share insights and connections

​24/7 ACCESS
​You'll have 24/7 access to videos, the private Facebook group ​​and dripped content. Everything can be accessed from your phone, iPad, laptop or desktop any day of the week, ​any time, day or night.
​A small selection of ​

​trainings

​you'll get when you join.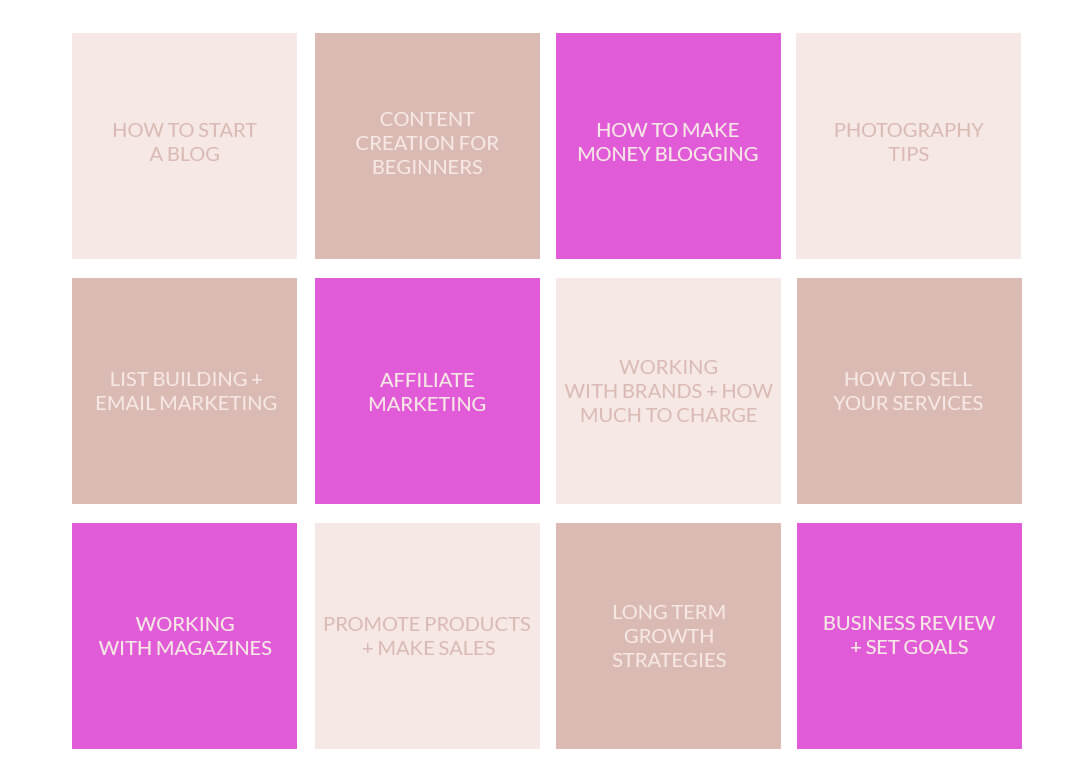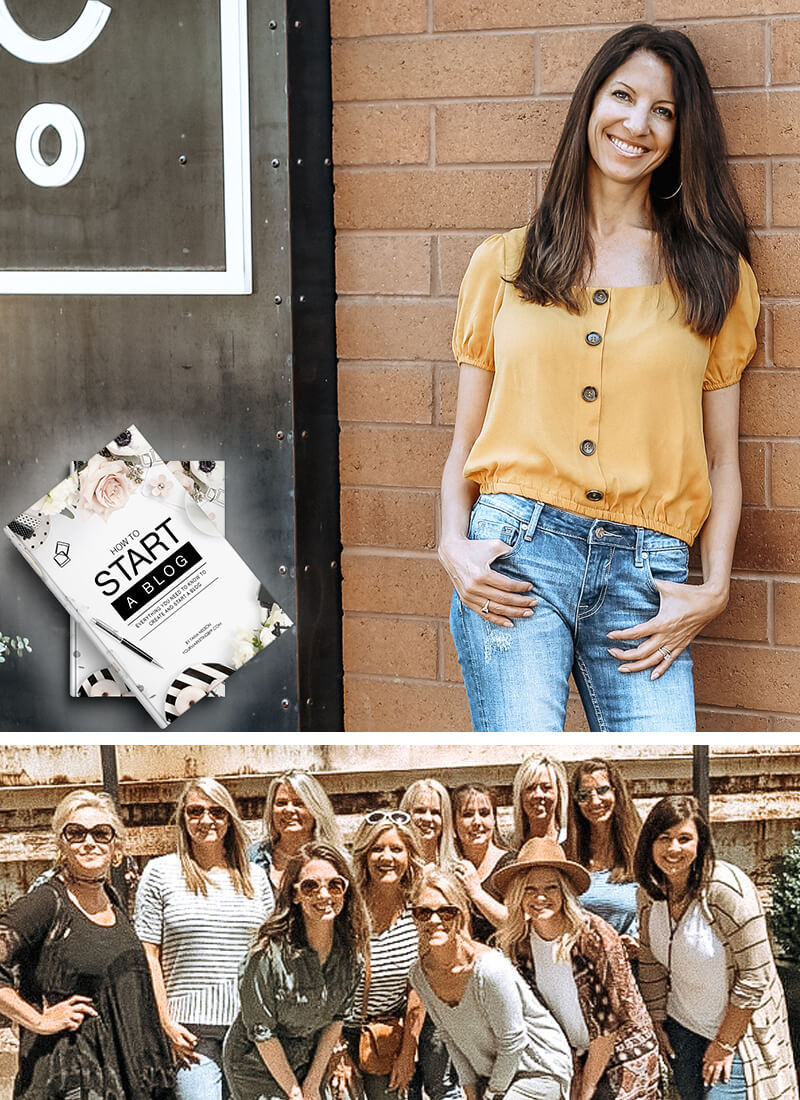 ​
Plus, we'll get to connect more…
​I'll be right by your side inside BLOG EDU, ready to help you grow and expand your blog business. Ask me your questions – I'm happy to share anything and everything with you.From mistakes I've made, to how I wrote my e-book, getting featured in publications like Real Simple Magazine, HGTV, Better Homes and Gardens, to appearing on a nationally syndicated tv show and ​​what's working now.I'm here to show you how I've done it, how my clients have done it and how you can too.Perhaps we'll even get the chance to meet up in person with a little 'inspired' vacay – something new I'm working on in the coming year.
​ULTIMATELY,
WE'RE GOING TO HELP
YOU ACHIEVE MORE
SUCCESS! ​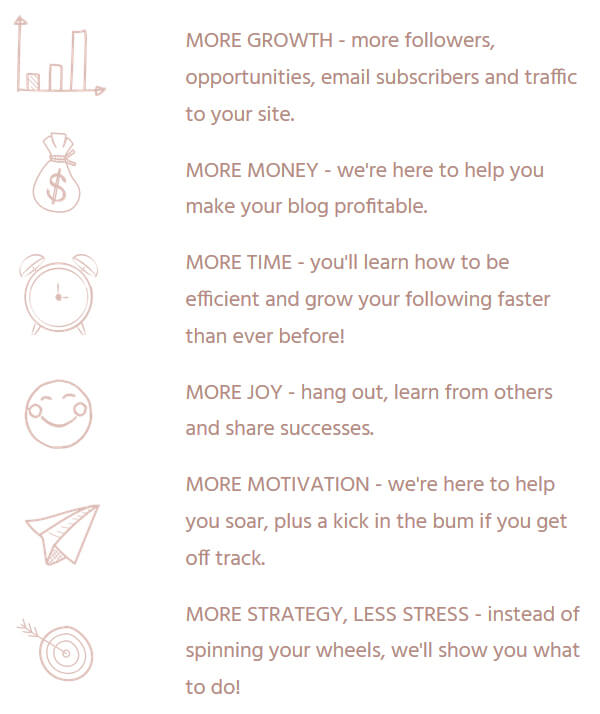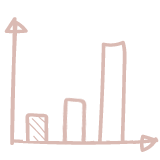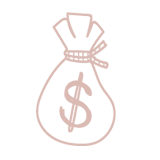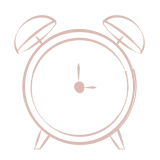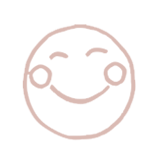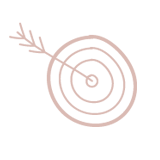 MORE ​GROWTH – ​more followers, opportunities, email subscribers and traffic to your site.
MORE MONEY – we're here to help you make your blog profitable.
MORE ​TIME – ​you'll learn how to be efficient and grow your following faster than ever before!
MORE ​JOY – ​hang out, learn from others and share successes.
MORE ​​MOTIVATION – we're here to help you soar, plus a kick in the b​um if you get off track.
MORE ​STRATEGY, LESS STRESS – ​instead of spinning your wheels, we'll show you what to do!

If you're committed to building a successful blog, then I'm committed to helping and challenging you!What would happen to your life if you…
(1) had a step-by-step plan to build and
monetize your blog. (2) had someone at your fingertips to
answer all your questions. (3) could make money doing what you love.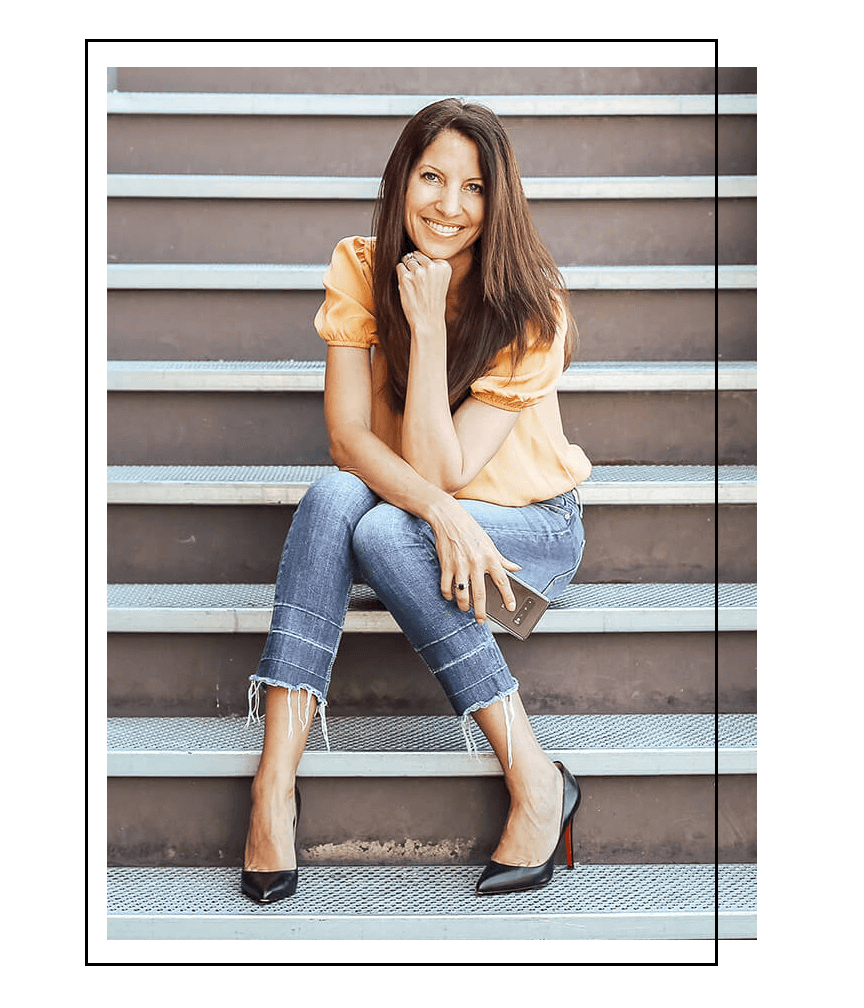 Will I

really

get anything out of this?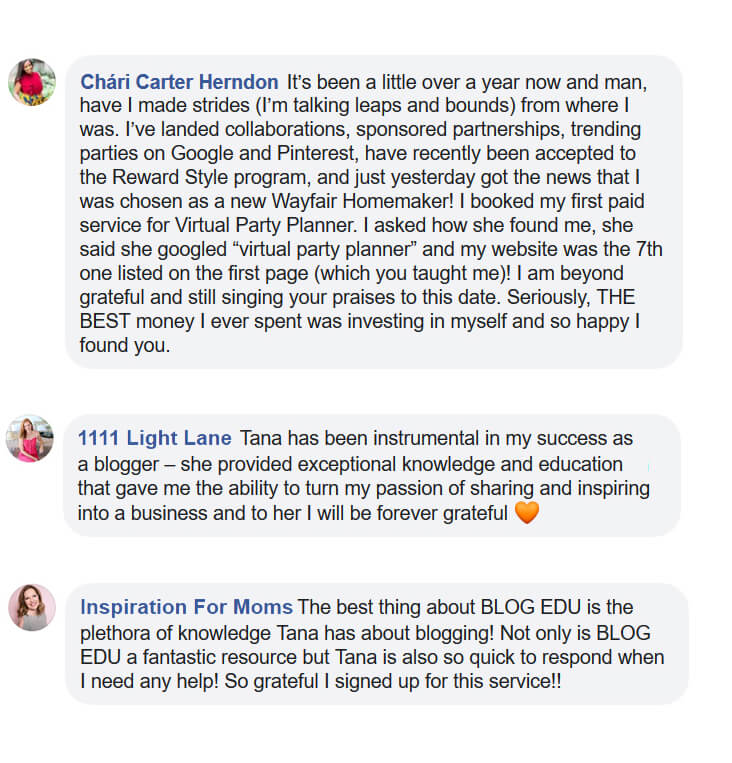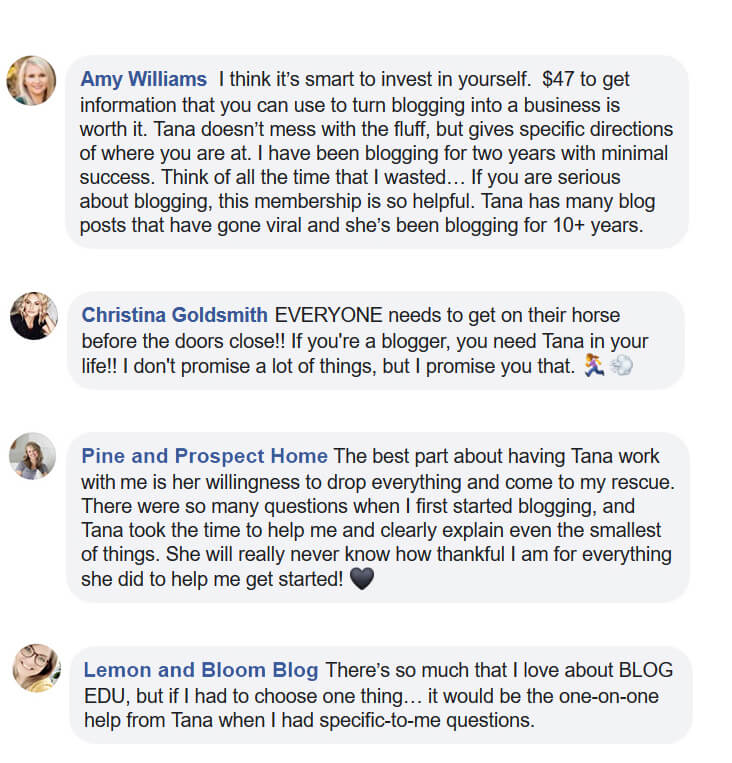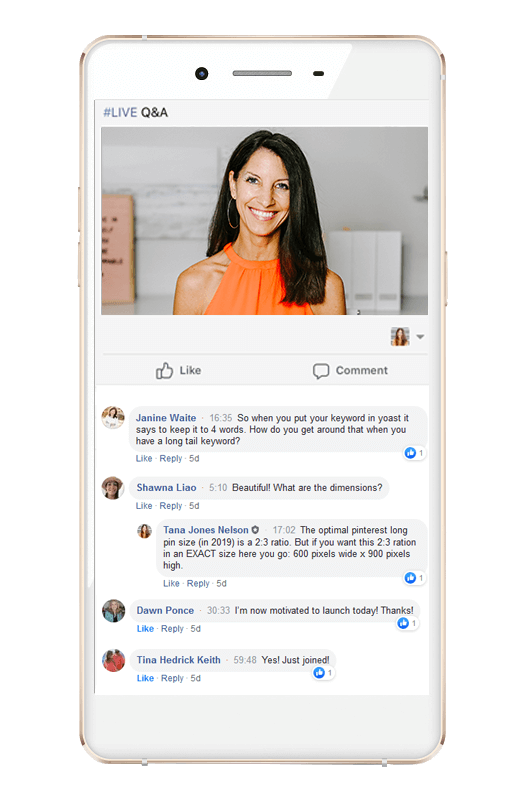 ​ACCESS ALL OF TH​IS FOR $47 /MONTH:
+ A SIMPLE TO FOLLOW PATH to progress your blog to the next level
​+ ​LIVE Q&A's ​Two 1-hour Facebook lives a month
​​+ ​STEP-BY-STEP TRAININGS​ ​​for the stage that you're at! This way you get exactly what you need, when you need it
​+ PERSONAL INTERACTION ​​with Tana and team
​​+ ​COMMUNITY with bloggers that "get you"
​+ ​FEATURED EXPERTS throughout the year
​+ ​ONE-ON-ONE OPPORTUNITIES
​+ ​Membership price: $47 USD per month. You can cancel at any time.
Is it right for

Me

?
​Yes! We have people and businesses wanting to start a blog, to others who have been blogging for 7+ years.
We can also tell you we have members from all over the world that blog in all sorts of industries/niches. Here are just a few:
​Coaches
Consultants
Influencers
Graphic Designers
Photographers
​Interior Designers
Fashion Bloggers
​Event & Wedding Planners
Service-based Businesses
Physical product-based Businesses
Food Bloggers
Teachers
​Lifestyle Bloggers
Stylists
DIY and Craft Makers
Luxury Home Builders
Home Stagers
House Renovators and Flippers
Makeup Artists
Course Creators
Painters
Mommy Bloggers
Authors
​

& so many more
​

​
THERE ARE LOTS OF OTHER OPTIONS OUT THERE – I HAVE A FEW COURSES I'VE ALREADY PURCHASED, WAITING FOR ME. WHAT MAKES BLOG EDU ANY DIFFERENT?
​First off, BLOG EDU is not a course, it's an on-going membership just for bloggers.
We know that majority of bloggers that purchase courses get overwhelmed and NEVER, EVER finish them! That's why we've created a blog success path to help you 'where you're at' in your blogging journey and answer questions that are specific to you.
We provide you with a new lesson each week so you gain the skills and the knowledge you need to grow a successful blog. You're never alone on this journey – we are with you every step of the way. No more overwhelm. No more feeling stuck. No more isolation.
The support, community and personalized help you receive in BLOG EDU are key to helping you meet your goals!
​HOW MUCH DOES IT COST TO BE A MEMBER?
​It's currently $47 per month to be a member.
​CAN I PAY ANNUALLY?
​​Unfortunately, we don't currently have an annual pay option – but we're already working on one.
​​

CAN I CANCEL AT ANY TIME?

​​
​​Yes, you can cancel easily, at any time.
​​

​WHEN DOES THE MEMBERSHIP START AND HOW DO I ACCESS IT?

​​
​​​If you join during open enrollment, you'll start the day that you join. Within minutes of joining, we'll send a confirmation 'welcome' email with what to do next. Just follow the instructions to access your login, take a quick assessment (so we can determine where you will be placed on the Blogging Success Path) and then once placed, you'll be able to access your first step-by-step training for the week.
​​

​​I'M JUST STARTING OUT… DO I NEED TO HAVE A BLOG ALREADY STARTED TO JOIN?

​​
​​​​No. We welcome passionate, aspiring bloggers-to-be! If you are thinking about blogging and want to start one, we can help you get one going!
​​

​​I'VE BEEN BLOGGING FOR YEARS. IS THIS GOING TO HELP ME?

​​
​​​​If you've been blogging for a while, you're very familiar with changing regulations/rules, tech updates, and social media algorithm changes. And just when you think you've got it all figured out, a new set of problems arise to test your patience, perseverance and commitment!
As entrepreneurs and bloggers, we are always encountering the unknown and sorting out what's working now. Just know, wherever you are in this journey, BLOG EDU is here to help you.
​
​WHY DO YOU CLOSE THE DOOR TO ENROLLMENT?​

​

​​​​We are 100% dedicated to making sure that every single one of our members receives the time and attention they deserve. We limit enrollment to a few times a year so we can create an experience where new members are warmly received and can assimilate quickly.

By having dedicated enrollment periods, we can dedicate time and resources to welcoming each new "class" of members.
​
​HOW ARE THE LESSONS TAUGHT?​

​

​All modules and weekly lessons are taught through our online site myblogedu.com. You'll also be joining the private Facebook group; where you will be asking questions, sharing, getting support and watching our Facebook Live Q&A sessions twice a month. We know not everyone can watch the LIVES while we're streaming live, but that's not a problem – you can watch the replays whenever and wherever!
​It's

​decision

​​time
​I know what it's like to start and grow a blog. Your mind is constantly overthinking, "Can I even do this? What am I doing wrong? Can I really make any money with a blog?I know what it's like to feel isolated running a blog all on your own, where you get stuck, have questions, and could use some extra support, cheerleading and 'a kick in the bum' accountability partner.I know what it's like to work with brands and get paid what you're worth, get published in national magazines, be featured on a nationally syndicated tv show, create and sell your own products & services, write a book and start a membership group.But I also know how to move you through this blogging journey, while keeping you focused on and working towards YOUR goals.Cheers to building a wildly successful blog together​!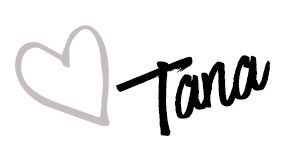 © ​2019 Your Marketing BFF