Valentine's Day Decor
Today's Happy Topic is my Valentine's Day Decor.
But first, are you wondering how to breathe romance into your life and home?
Well you, have come to the best place for romantic home decor ideas.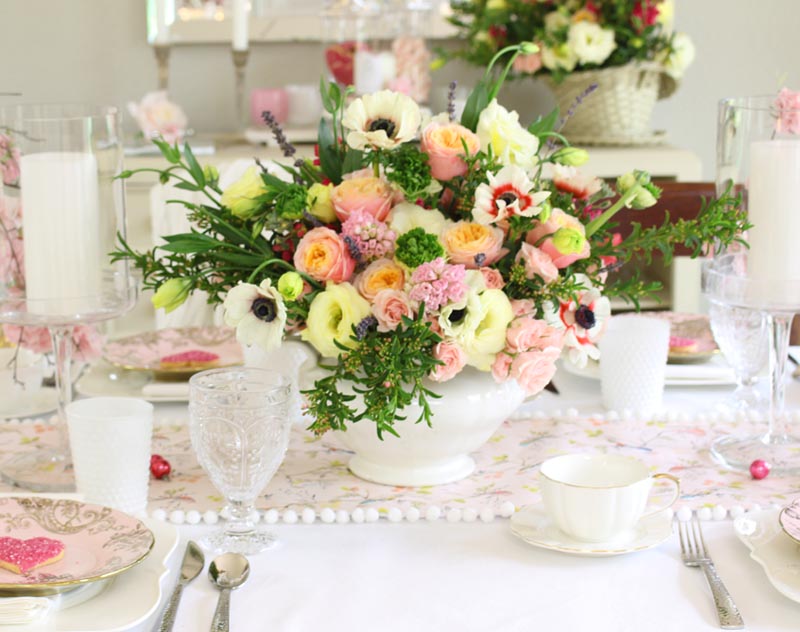 So, I would like to share with you that I had no idea how to tackle my Valentine's Day table. Furthermore, you probably weren't aware that my dining room table lay bare for about a month, yikes!
But, eventually one idea germinated and then it just snowballed into what is now in this post.
So, I'm thrilled to pieces to share my home with you.
And, let me welcome you with a gigantic hug if you just came over from Kathleen from Lindsay Hill Interiors. As you know every month, a couple of my friends and I share our latest home decor. I'm probably just excited as you to see their beautiful homes. So, find some tasty treat in your kitchen and settle in and enjoy my cheerful Valentine's dining room.