Today's project is a Halloween craft!
Happy October to all of you! If you are just joining our Halloween and Fall blog tour, I would like to welcome you and say a warm hello. I'm sure you are soaking in all the great projects my friends have on their blogs today.
Also, if you are in the mood for Fall and Halloween ideas, don't miss out on my adorable front porch post.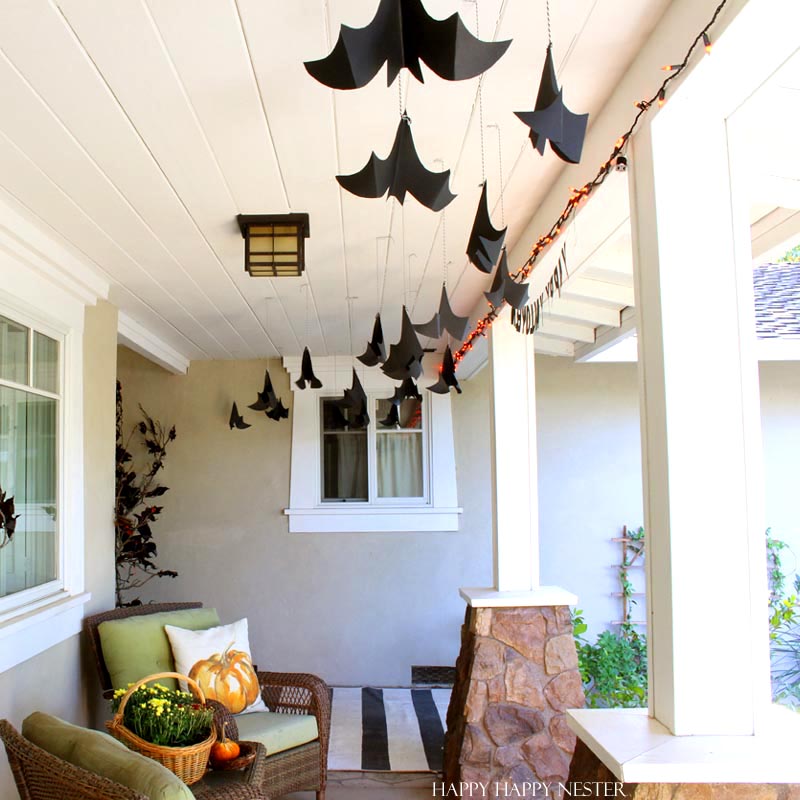 I'm Batty for Bats
When we recently vacationed in Spain, we rented a rustic and beautiful farmhouse out in the Spanish Pyrenees.
This provincial home was a combination of Spanish and French and very elegant but understated.
Did I mention that the nearest house was about 20 miles? We thoroughly enjoyed the solitude; well at least my husband and I did.
You see, there was no cell reception, or for that matter wifi (or as the Spanish pronounce, wee-fee), so we spent many days and nights enjoying the surroundings.