Good kitchen tools are essential to baking.
Over the years, I've collected some great baking tools.
Recently, I had them listed at the end of my lemon recipes post and the post got long. So, instead of having this long novel length post, I realized that they should be on their own.
So, long story short here is my favorite kitchen tools post.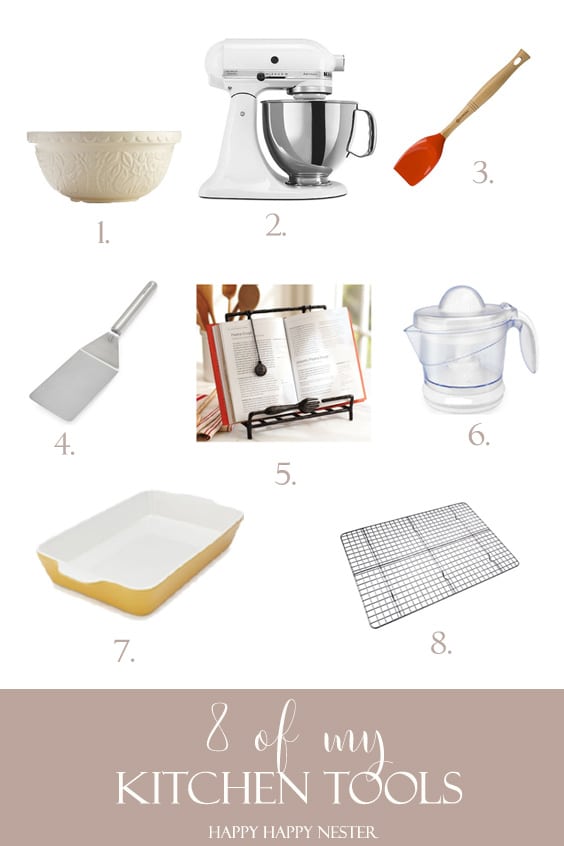 1. Mason Cash Bowl | 2. Kitchen Aid Mixer | 3.  Rubber Spatula
4. Metal Spatula | 5. Cookbook Holder | 6. Juicer
7. Stoneware Pan | 8. Baker's Rack