For years I didn't know What to Do With Our Corner, Lazy Susan. I failed many times to organize this part of our kitchen. I made a few attempts at what to store in my lazy Susan, and I finally figured out what worked best. The solution is an easy one, and I share why it works.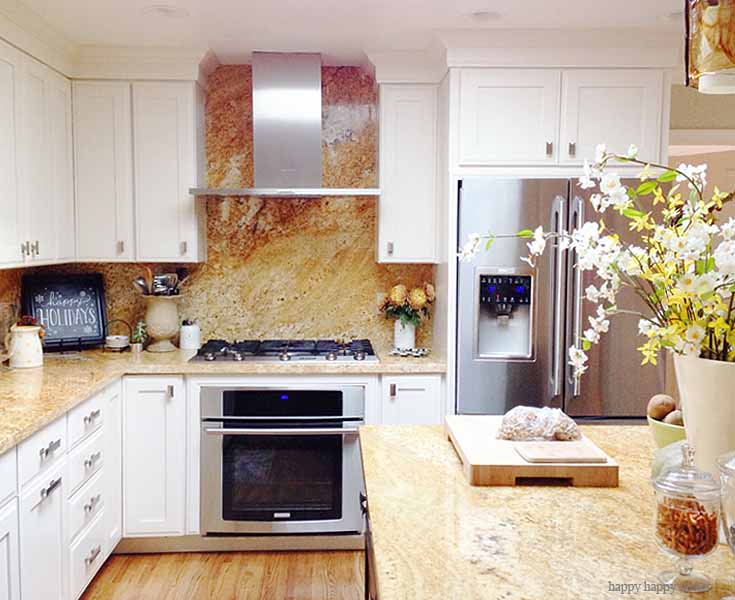 Our kitchen is almost all organized, and over the years, I've learned a lot along the way. Most of my insights made sense once I figured out the solutions. My wish is to share my techniques with you so that you can easily and quickly organize every inch of your kitchen.
If you appreciate a well-organized kitchen, let's nerd out on some more DIYs!
I want to tell you that our kitchen is the only organized room in our home. Since we spend a lot of time in this area, it's always been a top priority.
Let's face it, cooking and baking are sometimes time-consuming. So, if we can save some time in our busy schedules, that's the best feeling.
What to Do With a Corner Lazy Susan
You'll find this post helpful if you're fortunate to have a corner lazy Susan. Also, you might be familiar with the struggles that I'll share when figuring out what to place in your lazy Susan.
So, I tried storing quite a few things in our corner, lazy Susan. Here's why these things didn't work out.
Tipping – Tall food items tip over, which I find super annoying. Once something is no longer on the lazy Susan, it stops any shelf movement. So this problem ruled out storing food in this corner space.
Dark Space – Food didn't work in this space since I couldn't see what I had in stock. And as a result, I would overbuy and lose track of my supplies.
One Access Point – Pots and pans didn't work in the corner cabinet since I used them daily, and having them in this inconvenient space wasn't the best. Everyone wants to access this spot simultaneously when the whole family cooks a meal. Can we say that my family wasn't fond of the traffic jam in this portion of the kitchen?
Finally, I thought about this space and took stock of what items would work in this space. I addressed a few concerns.
What non-food items could I place here?
What things do I rarely use in the kitchen?
What is bulky and I need out of the way?
When I thought more in-depth about it, I realized that small appliances were the perfect solution.
Then next, while figuring out what to do with a corner lazy Susan, I took stock. I had a few duplicate appliances like two blenders and two rice makers. I'm not sure how that happened. 🙂
Well, I purged, and that freed up more space. Now, everything fits so nicely in my lazy Susan!
Here's a List of What I Placed in My Corner, Lazy Susan!
Vitamix
Waffle Maker
Rice Maker
Cuisinart
Salad Spinner
Electric Frying Pan
Grater
---
Thanks for joining me on this organizing tutorial. I hope I inspired you to organize your kitchen.
We are a family who loves to cook, so an organized kitchen is essential.
Happy Organizing,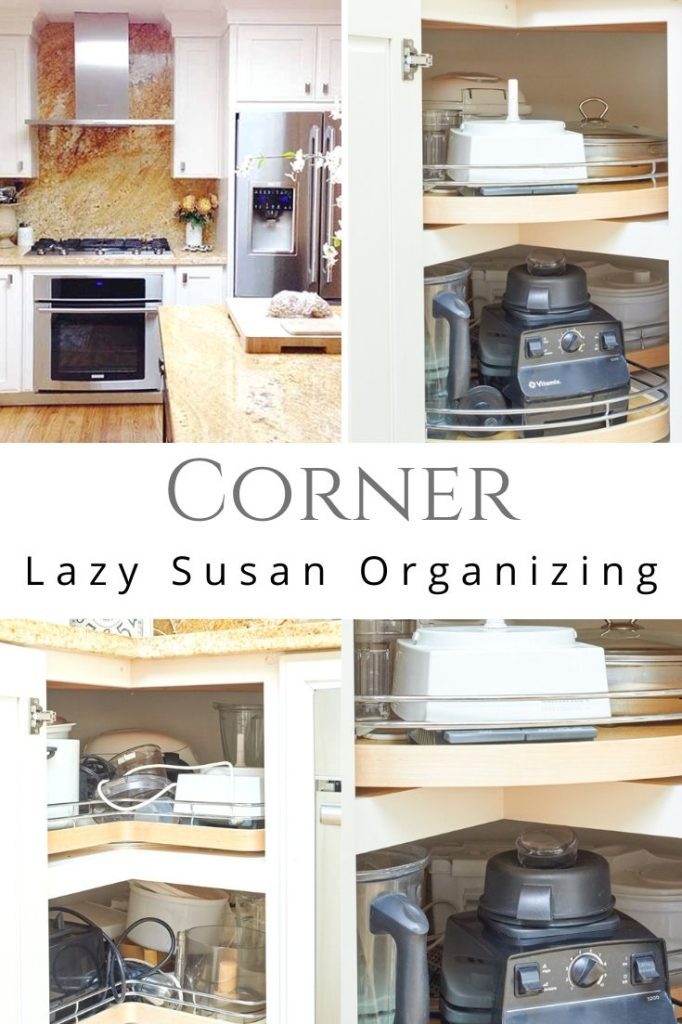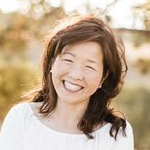 Latest posts by Janine Waite
(see all)