I want to shout it from every rooftop that I finally have the Best Crunchy Crispy Chocolate Chip Cookie recipe. But, creating this cookie hasn't been an easy task. You might say, that I've been a bit obsessed for the last couple of days trying to perfect my mom's chocolate chip recipe. And after four seven batches of cookies, I finally had success.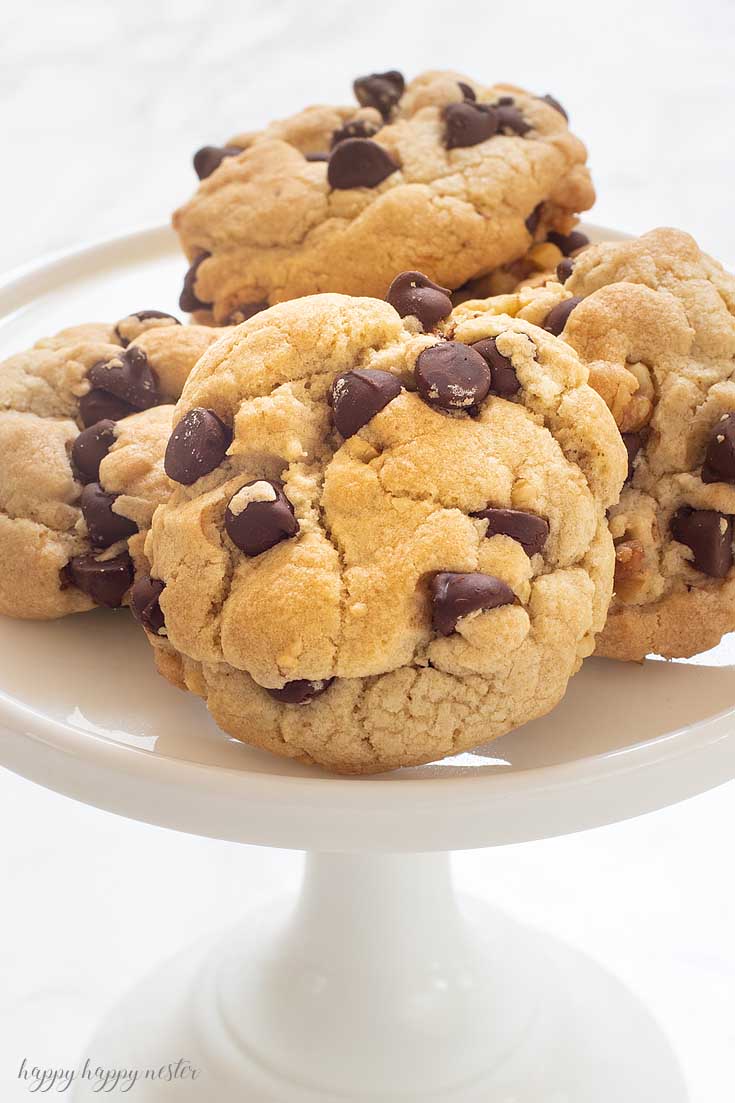 If you like a crunchy cookie than this is the cookie for you! It is packed full of chocolate chips in every bite. I promise you that you probably haven't had a cookie like this one ever!
*This post contains affiliate links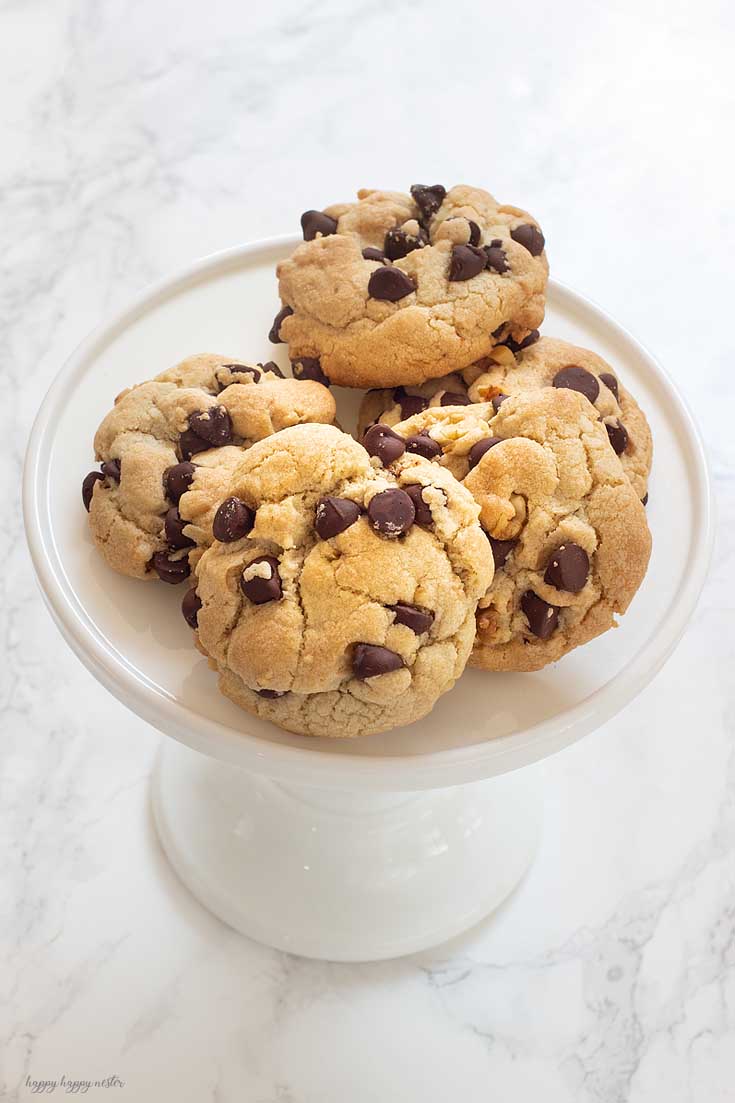 The Hunt for the Best Crunchy Crispy Chocolate Chip Cookie Recipe
Ok, growing up, my mom always made homemade cookies for our family of seven. Yes, we rarely had store-bought cookies like Oreos, Yodels, Chips Ahoy and all the rest.
Instead, she always had a fresh batch of cookies in the cookie jar for us, and one of my favorite cookies ever is her Almond Cookie recipe. Also, we all loved her recipe, which I believe is the best crunchy crispy chocolate chip cookie ever. You see, my mom trained us to like crunchy cookies and, this is not your typical chocolate chip cookie.
Instead, this chocolate chip cookie is much taller than the classic cookie. It isn't a soft and thin type of cookie, but instead, it is somewhat crunchy and delicious.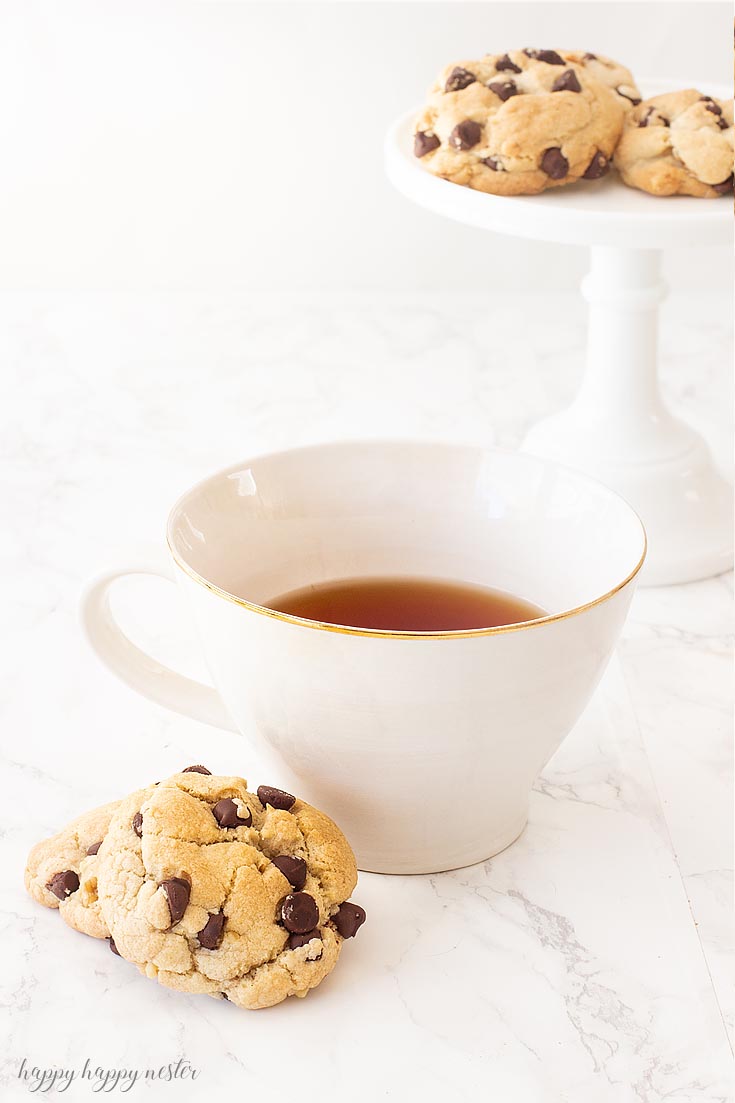 So, I forgot about this cookie until my brother was in town visiting and we got to talking about my mom's recipes, and he mentioned that he wanted her chocolate chip cookie recipe. I told him that it was on the blog, and then I got to thinking it wasn't since I've had issues with it lately and needed to figure out why it wasn't coming out correctly.
Well, this sparked my fancy, and since his visit, I've been somewhat obsessed trying to create the best crunchy crispy chocolate chip cookie! I've been baking so many batches of cookies that I finally had to go to Costco and buy their massive bag of chocolate chips!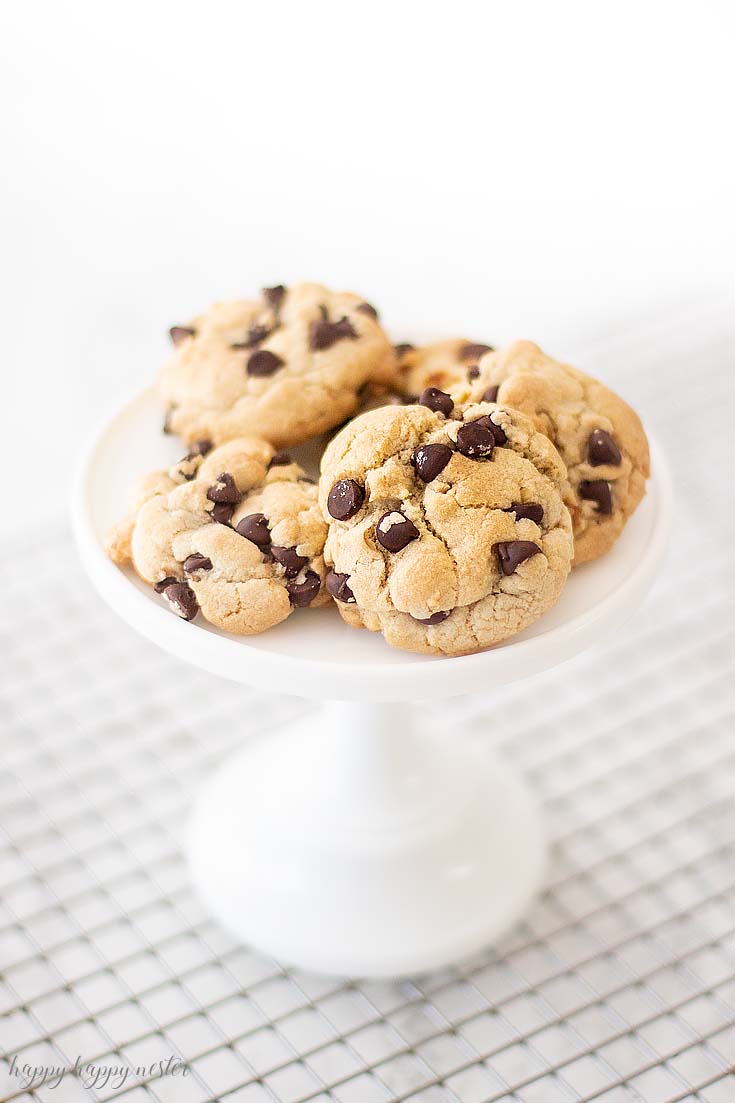 Baking facts
Well, my little journey to creating this yummy recipe taught me a few things along the way So I thought it might be fun to share them with you. If you get bored skim through to the bottom of this post for the original recipe.
What is the difference between baking soda and baking powder?
So back in the day, before there was baking soda or baking powder, there was yeast to bring height to your baked goods. You can see this in my French Savarin cake, which is a yeasted cake soaked in a delicious syrup. Ok circling back to the baking powder, it has sodium bicarbonate (baking soda) and weak acid base of cream of tartar or monocalcium phosphate. The two react and create gas when wet. Before the development of baking powder in 1843, yeast was used to increase volume and lighten baked goods. Baking powder takes less time than yeast, so this revolutionized the baking world.
Baking Soda is otherwise known as sodium bicarbonate. It is used primarily in baking as a leavening agent. When it combines with acid, there is a reaction, and carbon dioxide is released. Unlike baking powder, it does not contain an acid of cream of tartar. So, if you are using it in a recipe, you must have acid in the ingredients, like brown sugar, lemon juice, buttermilk, vinegar or cocoa.
What is double acting baking powder?
So, it turns out that when baking powder is mix with a liquid, the reaction between the acid and base takes place. But rest assured if you use a double acting baking powder the second rise comes again when the mixture is heated. So, because it has two reactions, it isn't too crucial that you get your baked goods into the oven right after mixing the ingredients. I decided to add baking powder to my recipe since I read that it will slow down the process of spreading.
What does salt provide to a cookie?
So, salt enhances the taste of baked goods. You see it stimulates one of the five basic tastes we register on our tongue according to the Pastry Chef Online.
A good rule of thumb is 1/8 – 1/4 tsp of salt for every cup of flour.
Should I use shortening (Crisco) or butter when making cookies?
Shortening or Crisco creates higher and lighter textured baked goods than butter. So, when I made a version of my chocolate chip cookies in which I substituted the shortening with butter, the results were that the cookies spread and were flat. I even refrigerated the butter and the mixed dough, and it still spread. If you like the thin, soft cookie then butter is for you. But, I'm rather fond of the thicker cookie, and my best chunky, crispy chocolate chip cookie recipe uses Crisco to get that cookie lift.
I don't have shortening (Crisco) what can I use?
Well, I made the cookies using vegetable oil and they came out fabulous. So I substituted 1/2 cup of oil for the Crisco, and I love the results. The cookie is crunchy and tall. So, hooray, for those of you living overseas, you can make this cookie with cooking oil.
Does sugar make a cookie spread?
So too much sugar and butter will make your cookies spread. I guess when sugar and water come together in the baking process, the sugar locks in the moisture and creates a delicate pastry. Also, as sugar melts, it encourages the spreading of the dough so at one point I eliminated the granulated sugar and the cookie had the height, but it was dry in flavor. So, the lesson learned don't remove the sugar.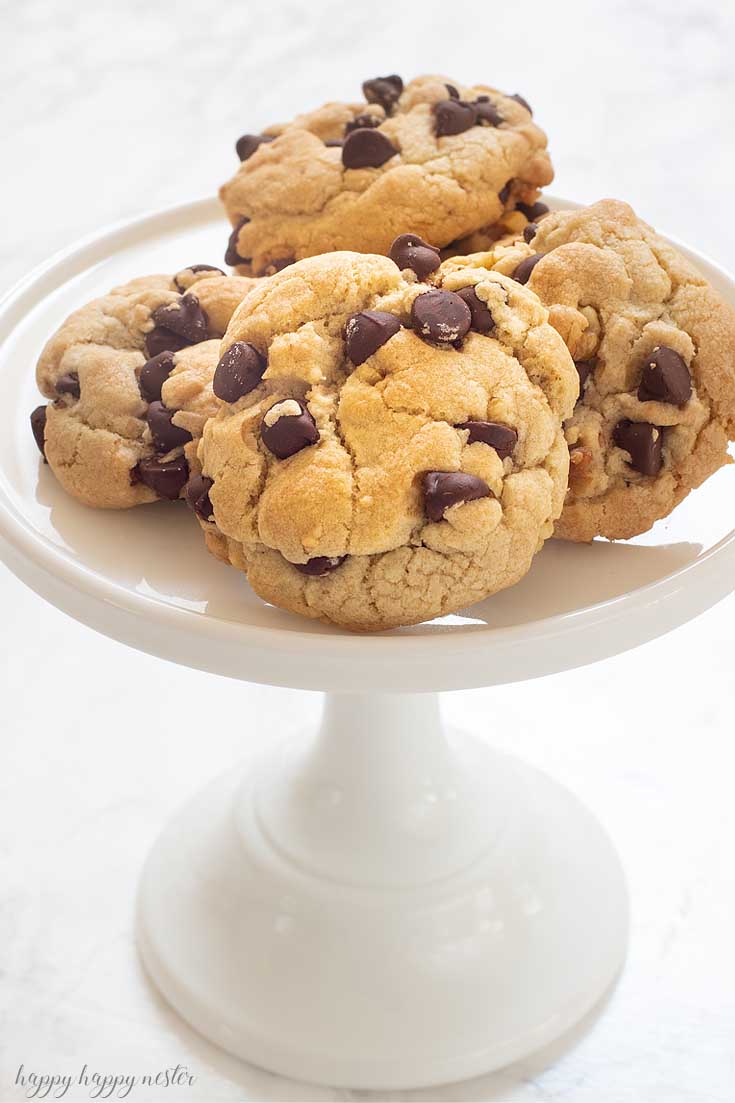 My Journey to Creating This Crunchy and Dense Chocolate Chip Cookie
So seven batches of cookies later, I finally came up with some interesting findings in regards to my mom's old recipe. Don't get me wrong I have her original recipe, but for some reason when I made it, the cookie spread, and they didn't come out as tall or chunky. Here is what I figured out.
1. I mixed it with a handheld mixer and bowl. My Kitchen Aid mixer and beater attachment weren't getting a lift of creaminess into the dough. With the handheld mixer, I could control where I mixed, and ultimately, all the ingredients got mixed evenly and thoroughly.
2. So, I found that if I roll the cookie dough into balls and then freeze them or refrigerate them for about 15 minutes, they come out so much better.
3. The cookies came out soft out of the oven, and I remember this about this recipe. But after a day, they hardened up exactly how I remember from my childhood. I was super delighted to finally have the cookie that my mom used to make, which in my opinion is the best crunchy crispy chocolate chip cookie!
Crunchy Crispy Chocolate Chip Cookie
This is the Best Crunchy Crispy Chocolate Chip Cookie recipe is a one of a kind cookie. I had this cookie growing up and I finally recreated my mom's recipe. It's dense, crunchy, and chocked full of chocolate chips in every bite.
Ingredients
½

cup

shortening

1

tsp

vanilla extract

1/4

cup

light brown sugar

lightly packed

1/2

cup

granulated sugar

1

egg

beaten

1 ½

cup

flour

1/2

tsp

salt

½

tsp

baking powder

1 - 1½

cups

chocolate chips

½

cup

chopped walnuts

optional
Instructions
Combine and mix flour, salt and baking powder in a bowl.

Place the egg in a small bowl and whisk with a fork thoroughly.

Whip shortening for a minute or two with a handheld mixer.

Add vanilla to the shortening and mix well.

Add brown sugar and granulated sugar to the shortening and mix for another minute or two until combined well.

Next, add the egg mixture to the shortening and blend well.

Add portions of the flour to the sugar/shortening mixture and beat well after each addition.

Once all the flour is added beat for a minute.

Add nuts and chocolate chips and mix well.

Mold the dough into balls, place them on a plate, and refrigerate them for at least 15 minutes.

Place cookies on an ungreased cookie sheet.

Bake for 15 minutes until golden brown. Cool slightly and transfer to a wire baking rack. If baking in a non-convect oven, bake for additional 1-2 minutes.
Nutrition
Serving:
18
cookies
|
Calories:
218
kcal
|
Carbohydrates:
24.8
g
|
Protein:
3.1
g
|
Fat:
12.1
g
|
Saturated Fat:
5
g
|
Cholesterol:
12
mg
|
Sodium:
142
mg
|
Potassium:
92
mg
|
Fiber:
1.1
g
|
Sugar:
15
g
|
Calcium:
30
mg
|
Iron:
1.1
mg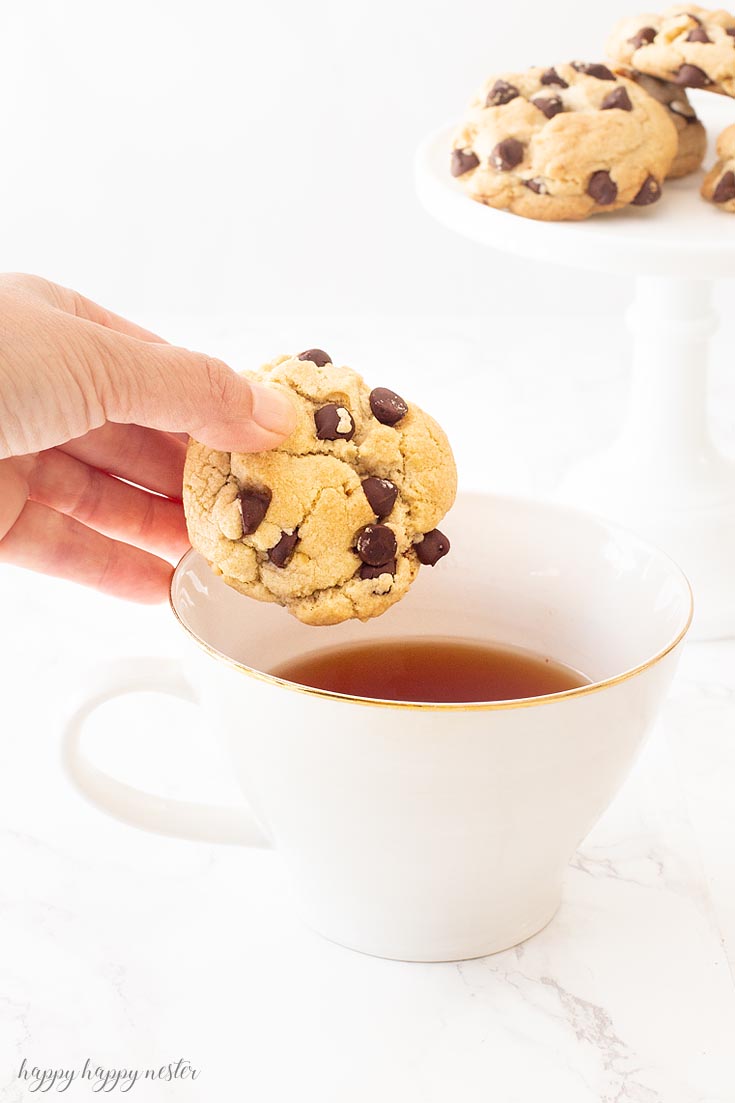 Oh my goodness, I can't tell you how relieved and excited I am about my cookie. I have a love affair with desserts, as you can tell from my blog. I love cookies so much that I created a Beautiful DIY Cookie Packaging Tray ideas for a gift you can give to friends. You'll see my almond cookies as well as my chocolate thumbprint cookies on this post.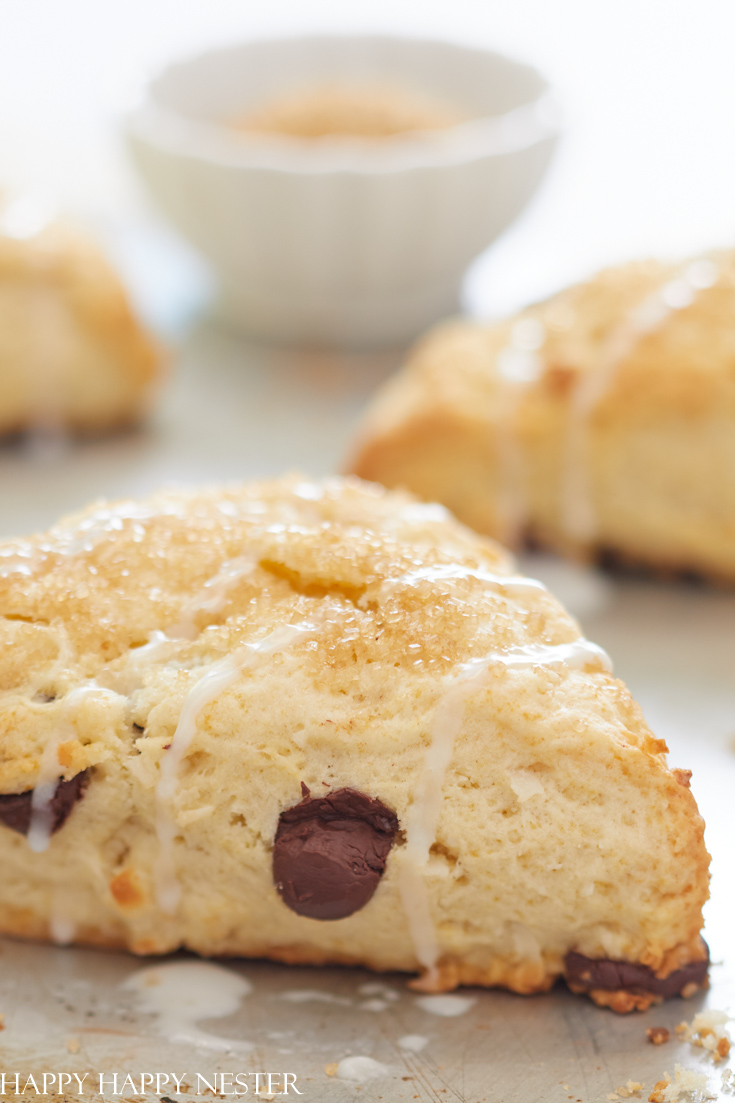 Here is my latest, chocolate chip scones.
Thanks so much for visiting my best crunchy crispy chocolate chip cookie recipe post!
Cheers,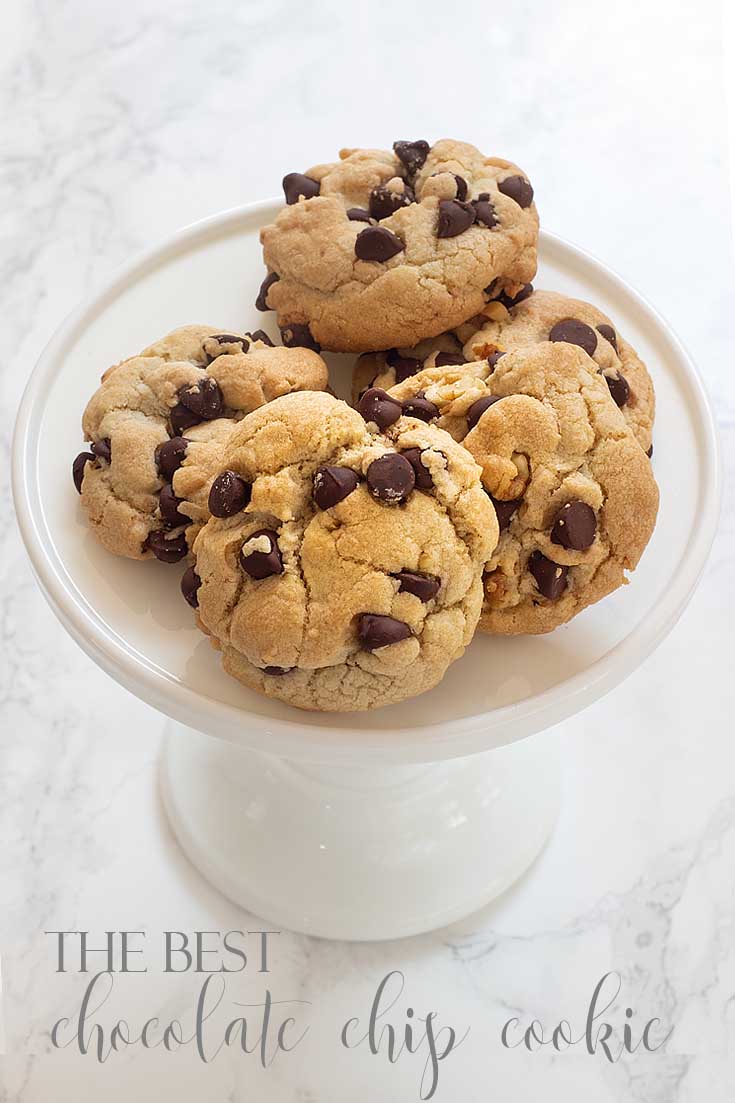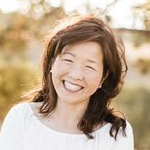 Latest posts by Janine Waite
(see all)