This post has been sponsored by Betty Crocker. I received product and compensation, but all opinions are my own.
Today's fun recipe is Chocolate Chip Cookie Brownies or what my daughter calls, Brookies. I remember the first time my daughter had a playdate, and she came home with these delectable fudgy desserts. Whoever invented this divine combination of brownies and chocolate chip cookie dough was a genius.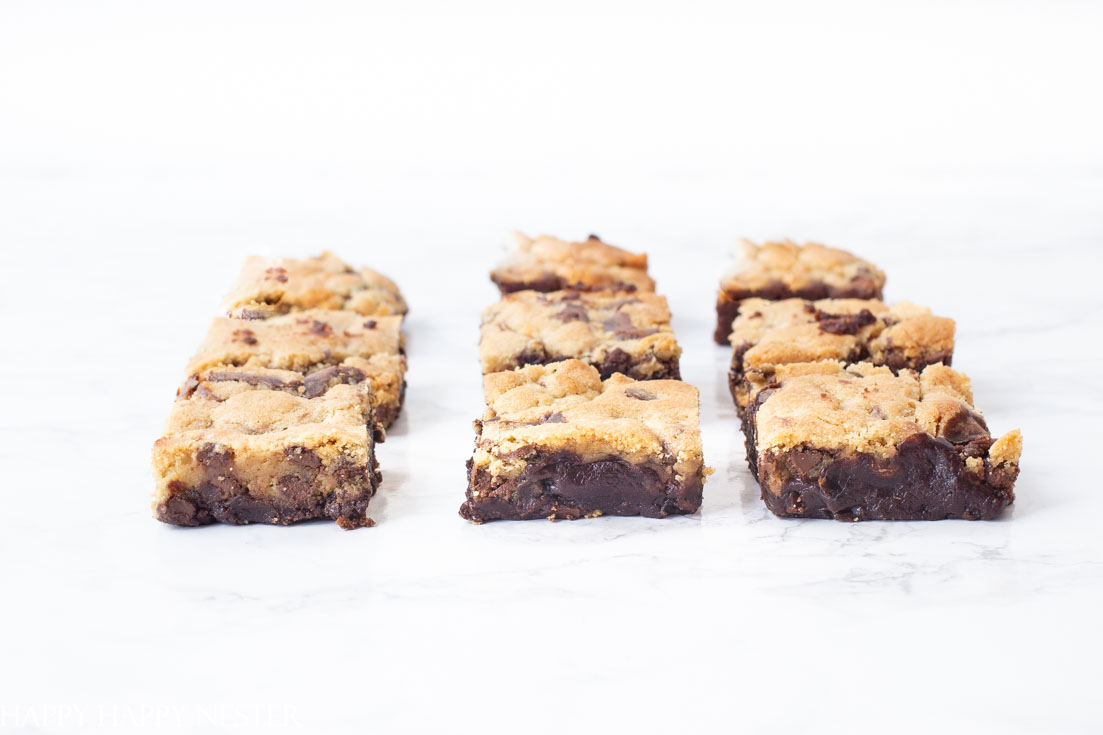 This blend of these two desserts has the yummy gooeyness of brownies combined with the crispy, crunchy cookie. I'm now a huge fan of Chocolate Chip Cookie Brownies.
It is desserts galore at the Waite Pad. We are baking up a storm. We found that baking and devouring desserts are quite comforting and entertaining. Well, it appears we aren't alone in this new culinary habit.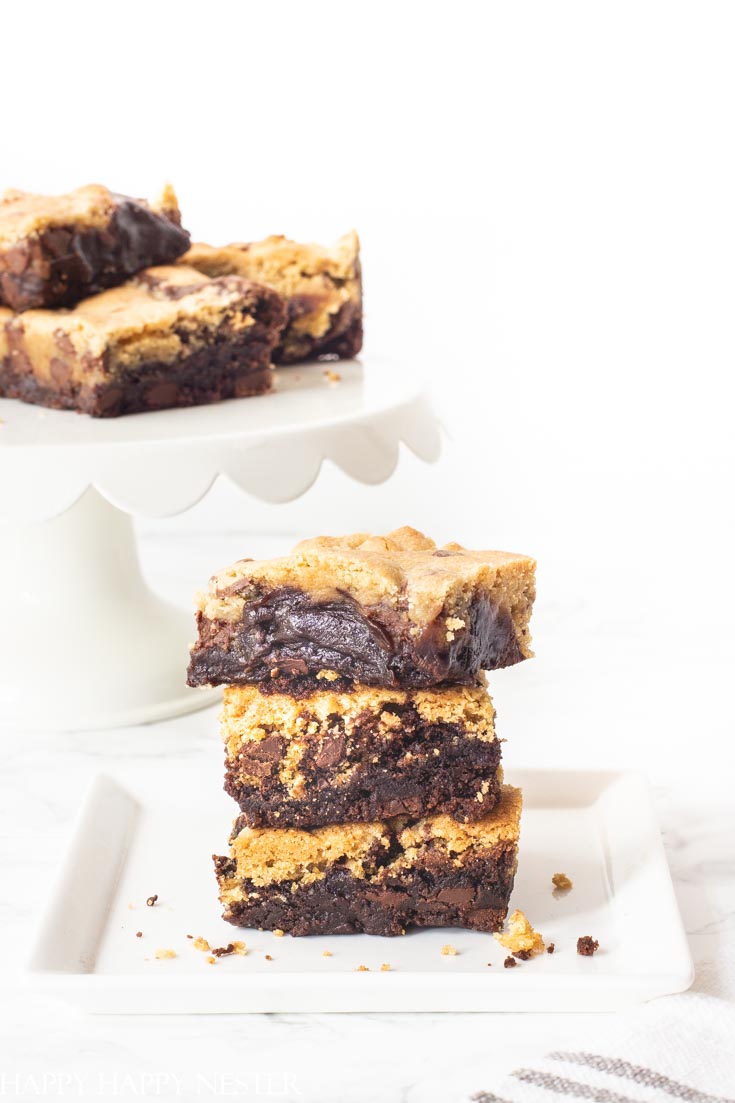 I never thought that Americans would bake up a storm this spring. The grocery store flour inventory reflects how much we are baking right now. And it appears that our daughter is included in that crowd of bakers.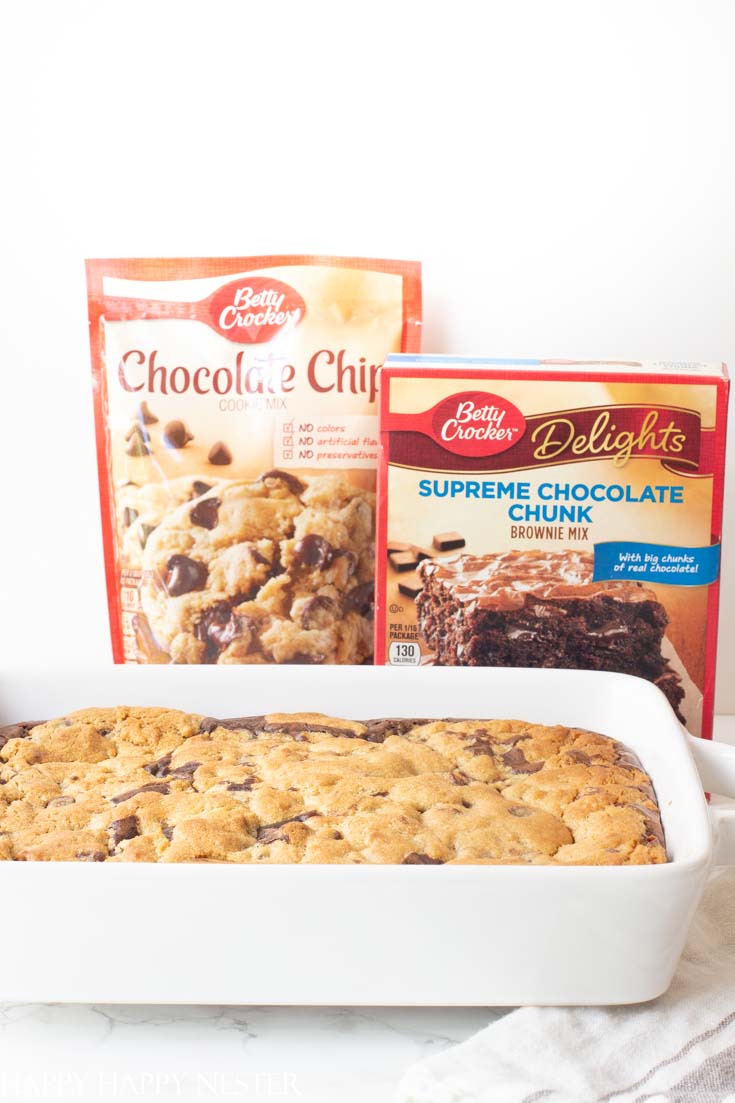 I guess she has every reason to be baking right now. It's been a tough spring for her since our local school district canceled all their school activities. She missed her senior ball, grad night, and soon graduation. To bring some comfort and joy during this time, we got busy in the kitchen, and we turned to Betty Crocker for some help.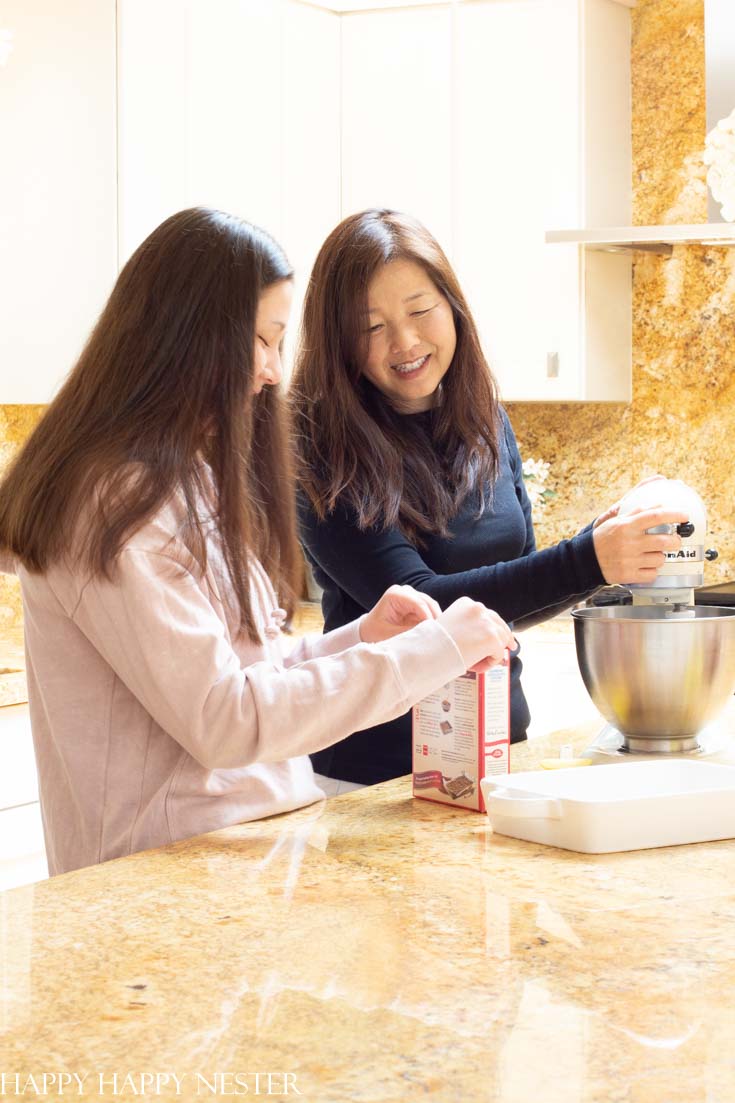 These easy chocolate chip cookie brownies call for Betty Crocker's Chocolate Chip Cookie Mix and the Betty Crocker Supreme Chocolate Chunk Brownie Mix (you can buy them here). The result is a gourmet tasting dessert. Well, let's see how to make this fun treat.
Here is How to Make the Chocolate Chip Cookie Brownies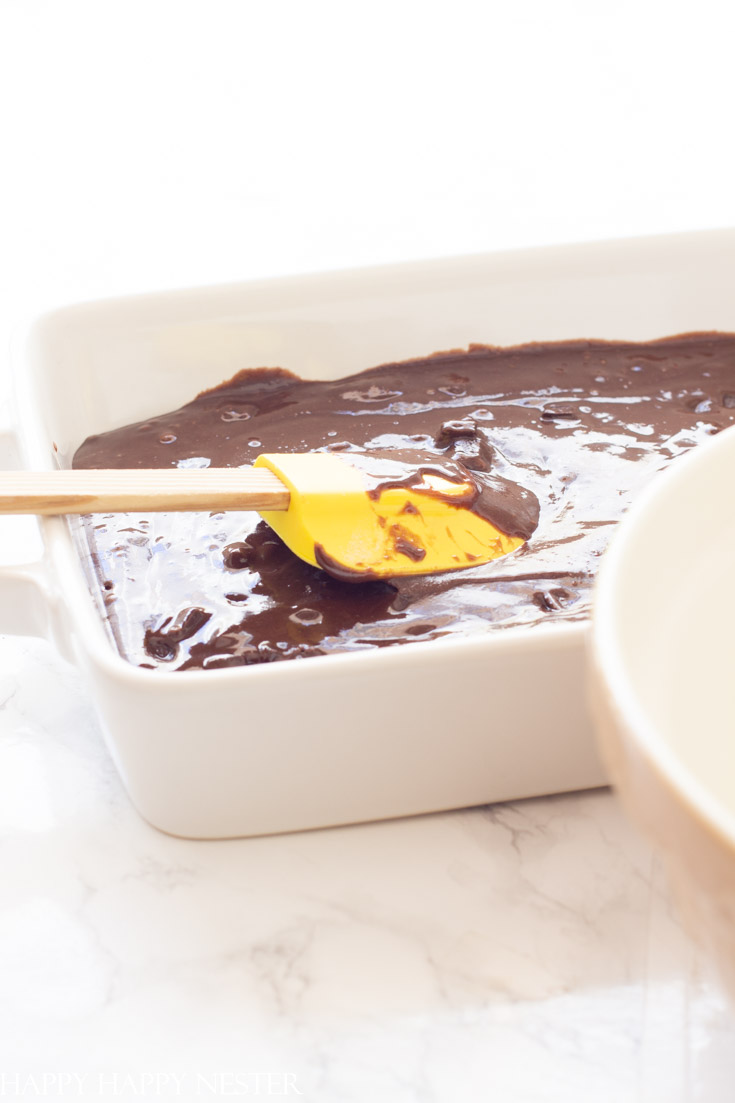 Make the Brownie Mix
Follow the Brownie box instructions and spread the mixture in an 8″ x 11″ pan. I was amazed by how much this fudgy dessert rose in the pan. For some reason, I expected it to be a bit thin, but instead, it turned out thick and gooey!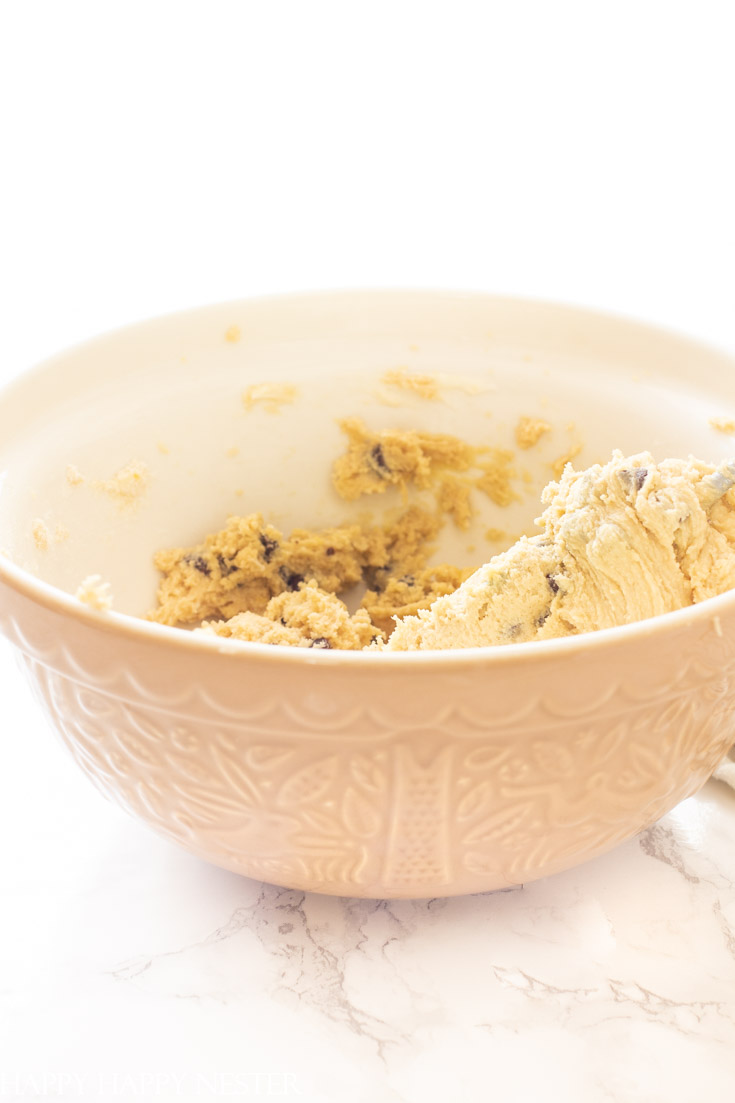 Make the Chocolate Chip Cookie Dough
Combine the ingredients listed on the box. Place dollops of dough on top of the unbaked brownie mix. You can press the mixture in a bit to spread it. If you don't want to use a boxed cookie, you can make them from scratch. I do have a chocolate chip cookie recipe, but I haven't tried it yet with the brownies.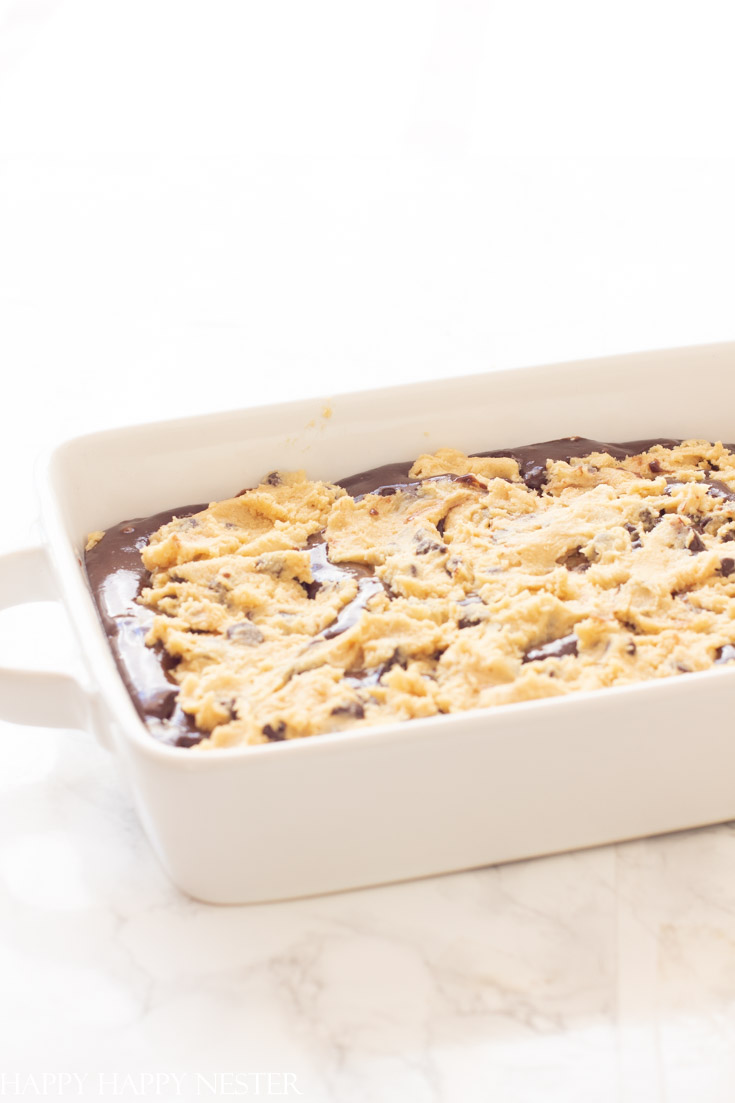 Bake the Brookies
It took only 30 minutes to bake. Overall, this is a quick and decadent dessert that you can whip up for your family or company.
Chocolate Chip Cookie Brownies
Today's fun recipe is Chocolate Chip Cookie Brownies or what my daughter calls, Brookies. These yummy fudgy desserts combines a cookie dough with a brownie.
Ingredients
Brownies
¼

cup

water

⅓

cup

Vegetable Oil
Chocolate Chip Cookies
½

cup

butter

softened

1

egg
Instructions
Place about a tablespoon of oil in 8"x11" baking pan and coat the bottom and sides.

In a bowl add Betty Crocker Supreme Chocolate Chunk Brownie mix with ¼ cup of water and ⅓ cup vegetable oil and 1 egg. Stir until well blended.

Spread brownie mix in the oil coated pan.

Next, combine, soften butter, egg and mix in a large bowl. Beat well with a handheld mixer. Add Betty Crocker's Chocolate Chip Cookie contents to the butter and egg.

Thoroughly combine with a mixer.

Top brownie with cookie dough. I pressed the cookie dough a tiny bit to spread it. You may have a little bit of cookie dough leftover, make a few cookies.

Bake at 350° for 30 minutes.

Remove from oven when done and cool. Cut when cool and serve.
Nutrition
Serving:
24
servings
|
Calories:
157
kcal
|
Carbohydrates:
17
g
|
Protein:
1
g
|
Fat:
10
g
|
Saturated Fat:
6
g
|
Cholesterol:
17
mg
|
Sodium:
99
mg
|
Potassium:
3
mg
|
Sugar:
11
g
|
Vitamin A:
128
IU
|
Calcium:
2
mg
|
Iron:
1
mg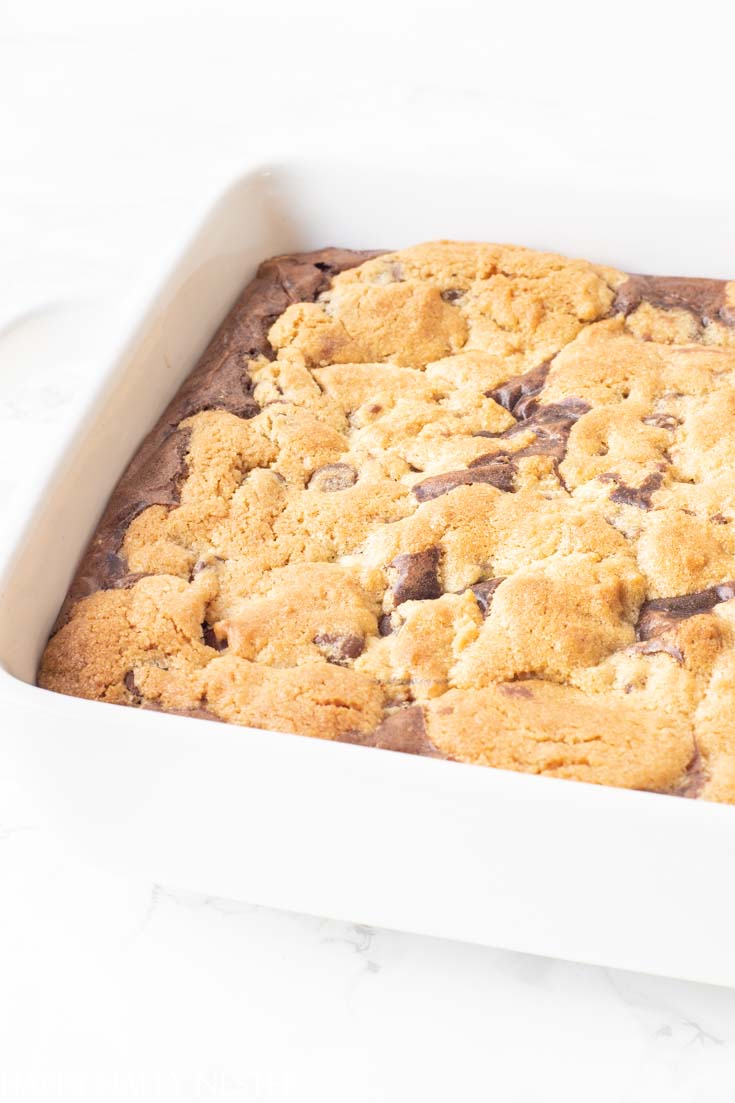 Spread a little joy during this time and celebrate graduations with Betty Crocker. My collaboration with them this past year was exceptional. Betty Crocker taught my daughter how to bake and the confidence to be in the kitchen. So, if you have kids, get them baking with Betty Crocker!
Here are my other Betty Crocker Posts: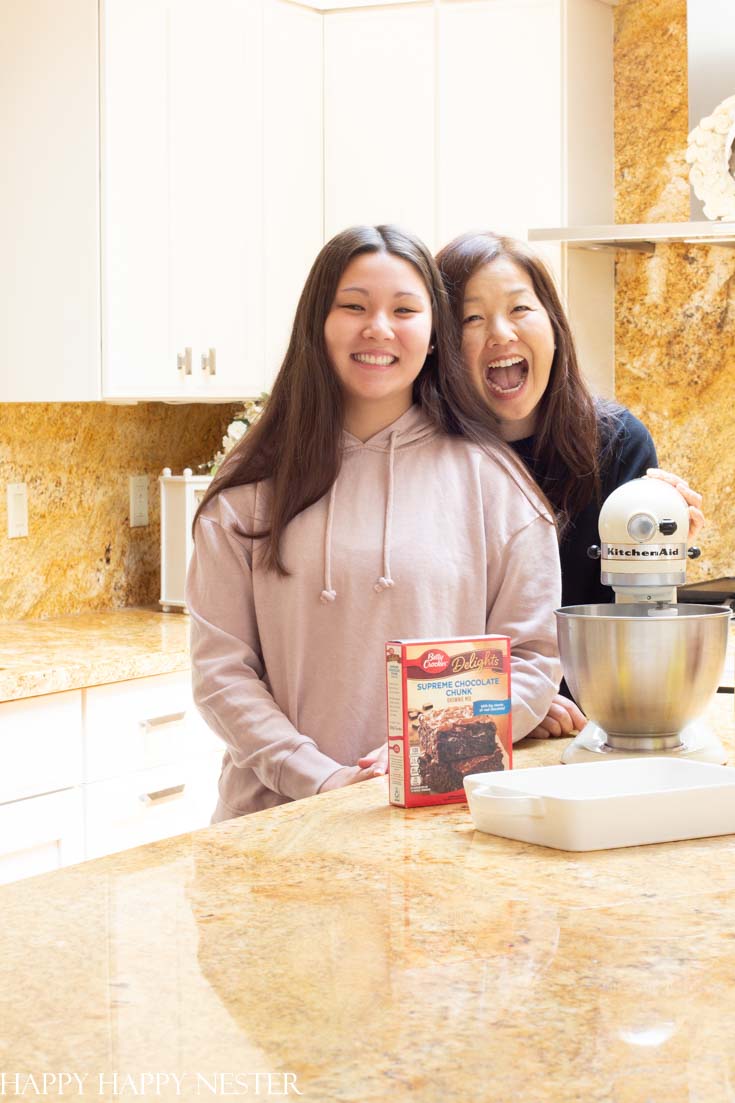 A little side note, about our time at home this spring. Our daughter and her friends are baking desserts and delivering them in each other's mailboxes. It is so incredible how they adapt to the circumstances and find ways to bring joy into each other's lives. So, we delivered these tasty chocolate cookie bars to her friend's mailboxes.
Thank you for stopping by, and I genuinely hope that you can make this chocolate chip cookie brownies. If you love fudge, chocolate, cakes, or dessert bars, then you'll love this recipe!
Eat Desserts First and Happy Baking.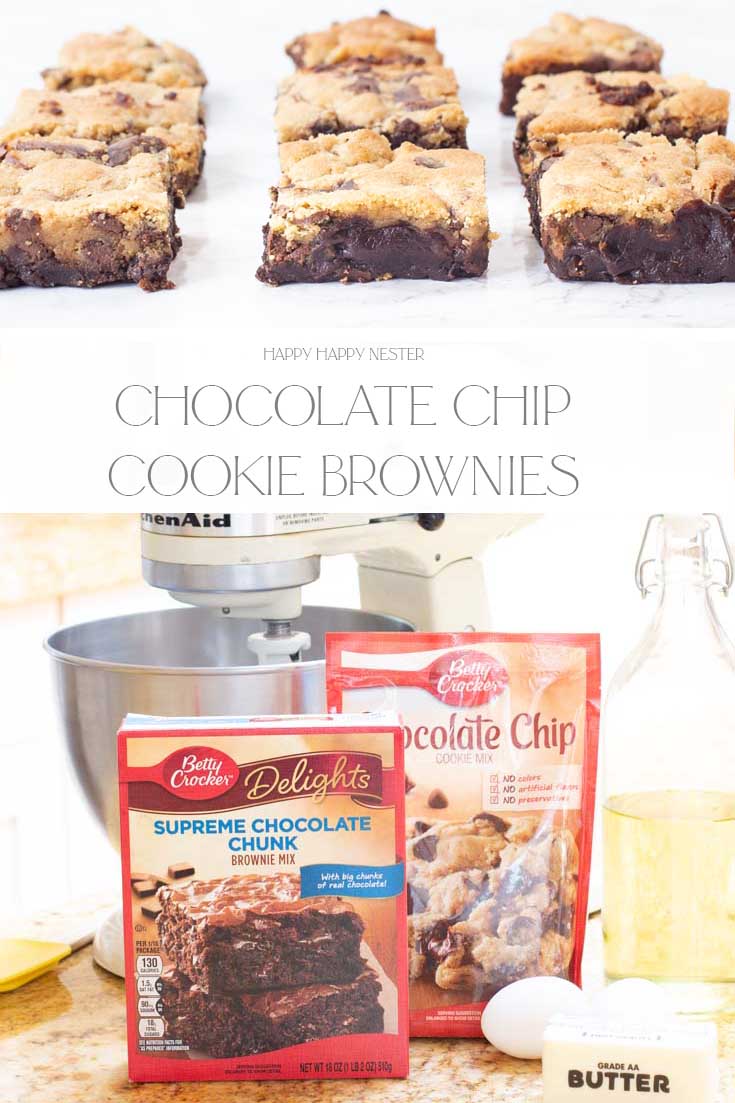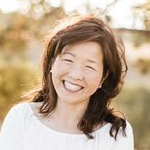 Latest posts by Janine Waite
(see all)