Today, my daughter created this Cute Kid Cookie in the Shape of a Heart. It is the easiest cookie to make and a perfect project for your children or grandchildren.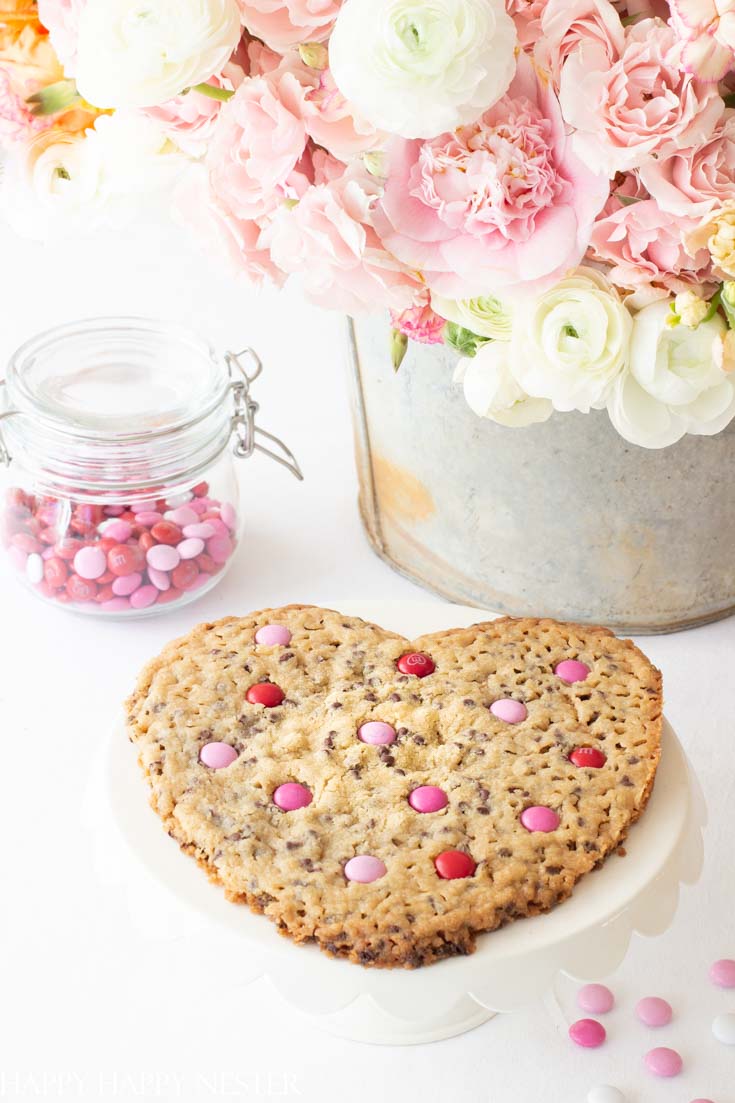 Today is the launch of my Weekly Tuesday Tips post. Every Tuesday, I will share a quick, easy, and helpful project. I'm super excited to start this new adventure, and I hope you like my quick projects. My biggest challenge for these weekly blog posts is keeping it short and easy!
*This post contains affiliate links.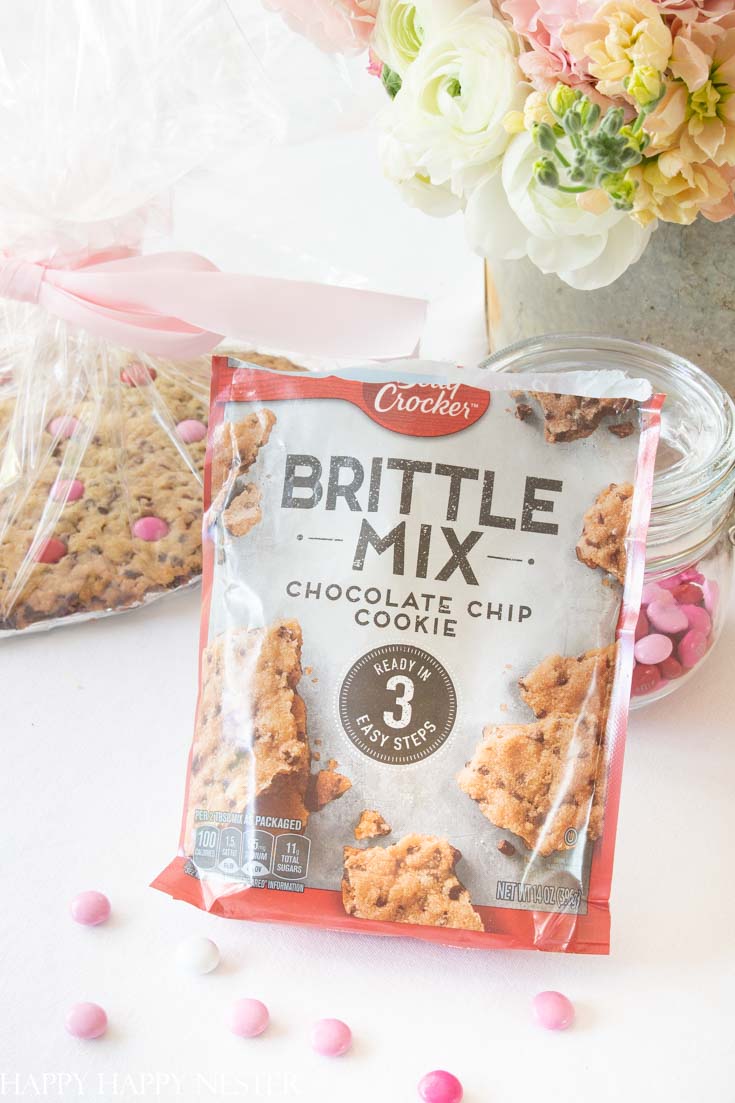 This Heart Shaped Cookie is a Perfect Kid Cookie Project!
You might be wondering how this cookie came about. Well, this morning my daughter needed a dessert to bring over to her friend's house. Her group of friends is having a fun Galentine's Day get-together. When my daughter mentioned that she wanted to buy something to take over to the party, I quickly suggested she use my pre-fab Brittle Chocolate Chip Cookie mix from my Betty Crocker Peanut Brittle blog post. 
By the way, their Peanut Brittle mix is pretty incredible too, and it is so easy and tastes homemade.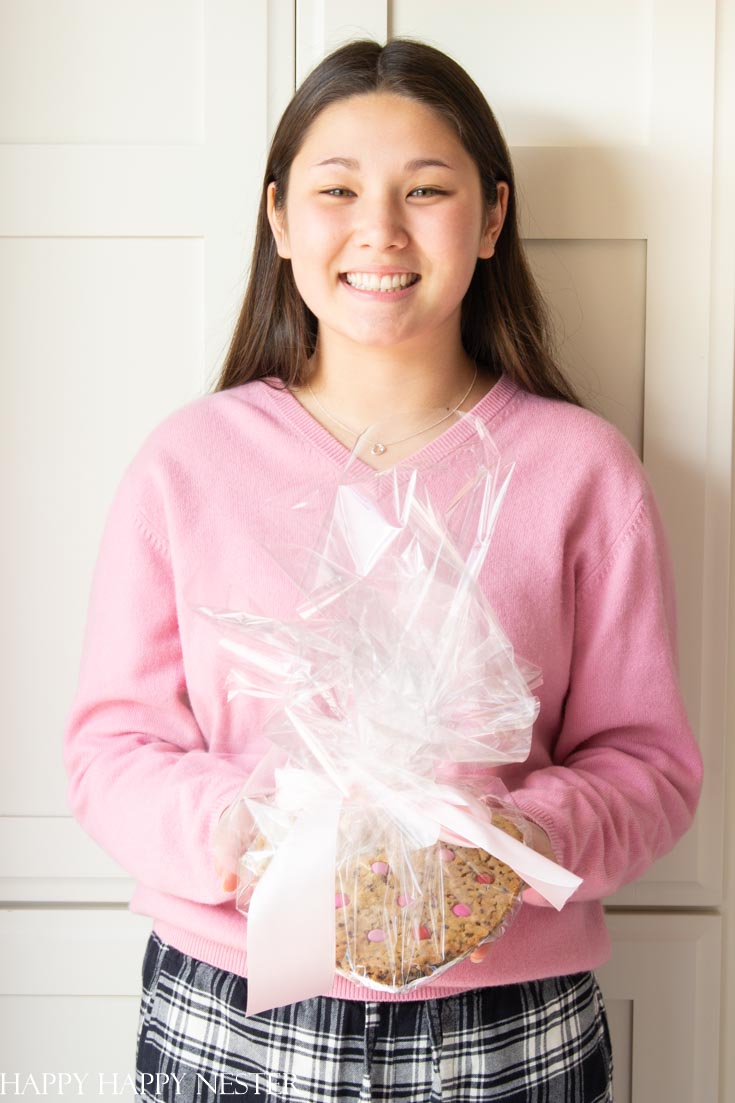 So, we used this Betty Crocker mix that I had kicking around from my sponsored Peanut Brittle post. I love these package mixes. For this mix, you place the dough on a sheet in a random shape, but my daughter suggested we create them in a heart shape.
Of course, we had to sprinkle pink M&M's on the top.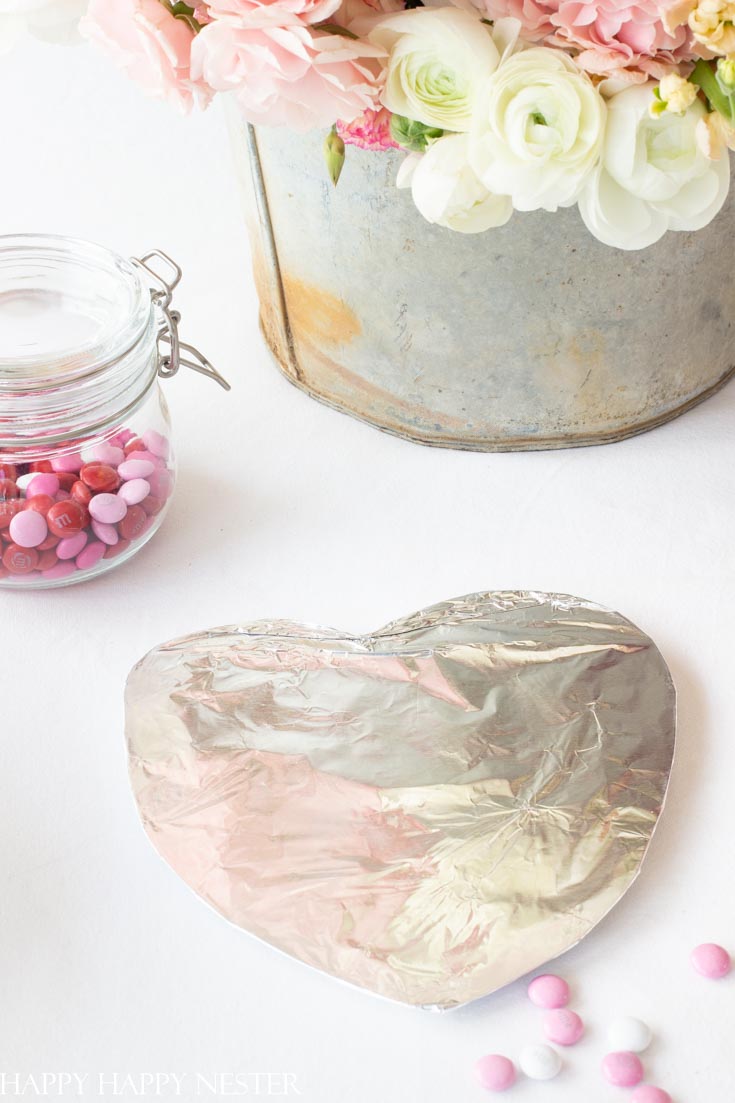 We then created a cardboard heart shape to act as a plate and then wrapped it in cellophane with a pink satin ribbon and bow.
A little note about this kid cookie, if you can't find the Betty Crocker mix, I think any Chocolate Chip Cookie mix will work. You can even use a favorite chocolate chip cookie recipe. But the beauty of this kid cookie is that they can make it since all you do is add butter to the dough.
Easy Heart Shaped Cookie
This easy kid's cookie is in the shape of a heart. This is perfect as a gift and a treat!
Ingredients
1

Betty Crocker Brittle Mix - Chocolate Chip Cookie mix

1

stick

thawed butter

1

bag M&M's
Instructions
Let a stick of butter stand at room temperature for 45-60 minutes. You can soften in the microwave for 10-15 seconds until softened.

Place Brittle mix in a bowl and softened butter.

Mix with your hands until well blended.

Place half the dough on an ungreased cookie sheet and form into a heart. Pat down dough to about 1/4 inch thickness. When sculpting your heart make sure to accentuate the shape since it will cook and lose some of the heart-shape.

Place the other half of the dough on another ungreased cookie sheet. Repeat step 3.

Bake 10-13 minutes, until cookie is bubbling and golden in color.

Once the cookies are out of the oven, arrange your M&M's into the warm cookie.

Place the cooled cookie on a piece of cardboard and outline the shape with a knife. Cut out the shape with scissors.

Wrap the cardboard with tin foil.

Place cookie on the heart-shaped tin foil.

Wrap with cellophane and gather the plastic on the top of the cookie. Wrap a pretty ribbon around the cellophane.
Nutrition
Serving:
1
cookie
|
Calories:
1275
kcal
|
Protein:
8.5
g
|
Fat:
21.25
g
|
Saturated Fat:
19
g
|
Sodium:
807
mg
|
Sugar:
88
g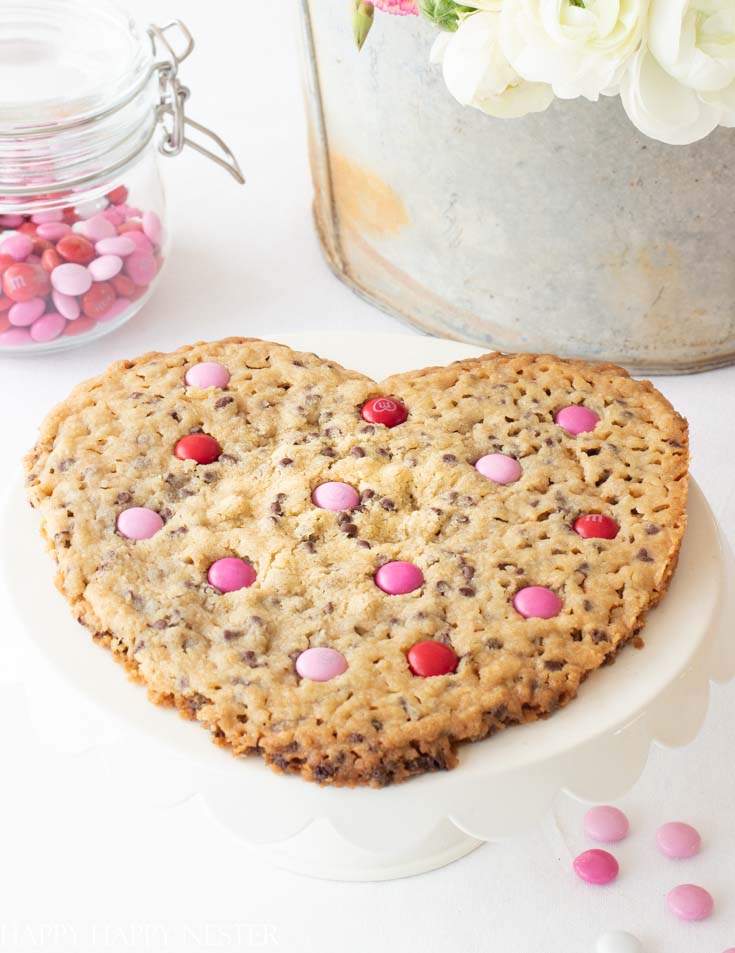 Here are some yummy cookie recipes:
On a side note, if you are into heart-shaped bake goods, check out my friend, Leslie's scone recipe!
Well, this Kid Cookie project is my first Tuesday Tips Post. Hooray! I hope you join me next Tuesday for another fun project. I have an organizing post scheduled for next week.
Happy Tuesday!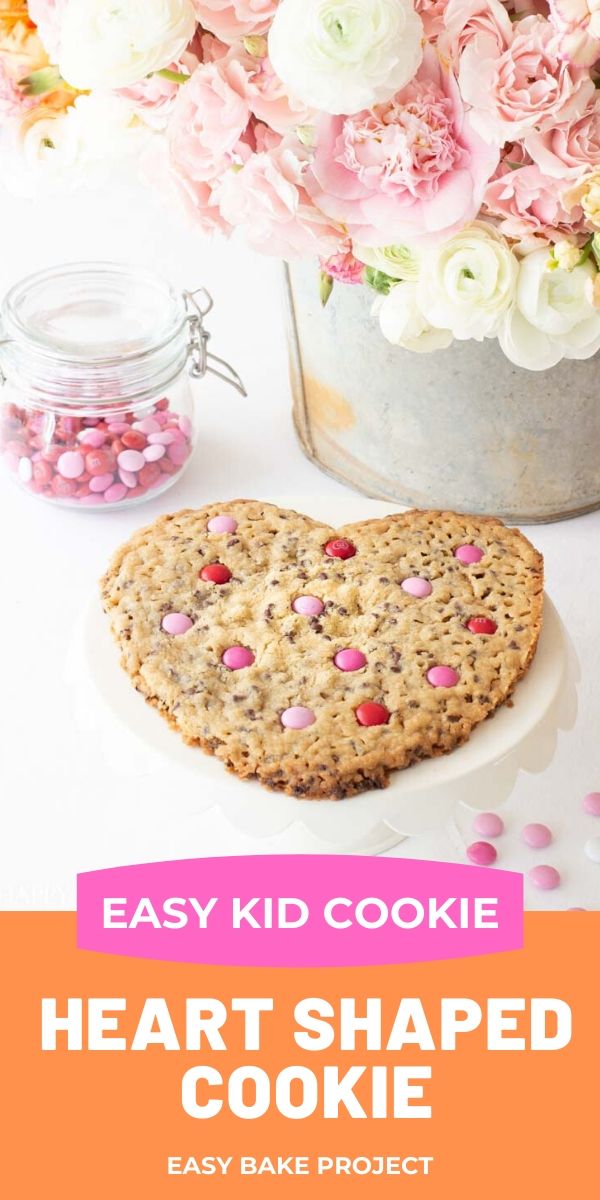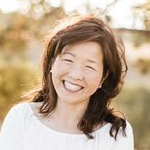 Latest posts by Janine Waite
(see all)