This post has been sponsored by Betty Crocker. I received product and compensation, but all opinions are my own.
Do you ever worry that your peanut brittle won't come out? Well, now with Betty Crocker Brittle Mixes, you can make peanut brittle with no hassle.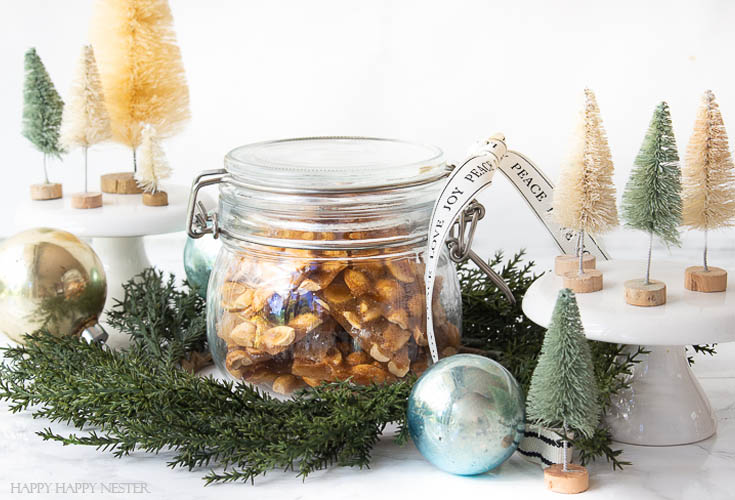 You'll be shocked how easy it is to make this peanut brittle, and no mixing is involved. It is my favorite and I think you'll love it too.
For holidays, I always give out some sweets to my neighbors and friends. And this year, I'll be packaging up this wonderful brittle from Betty Crocker. It is a homemade gift that will delight friends and family. These delicious brittle treats are the perfect amount of crunch and crisp that are sure to satisfy any snack craving.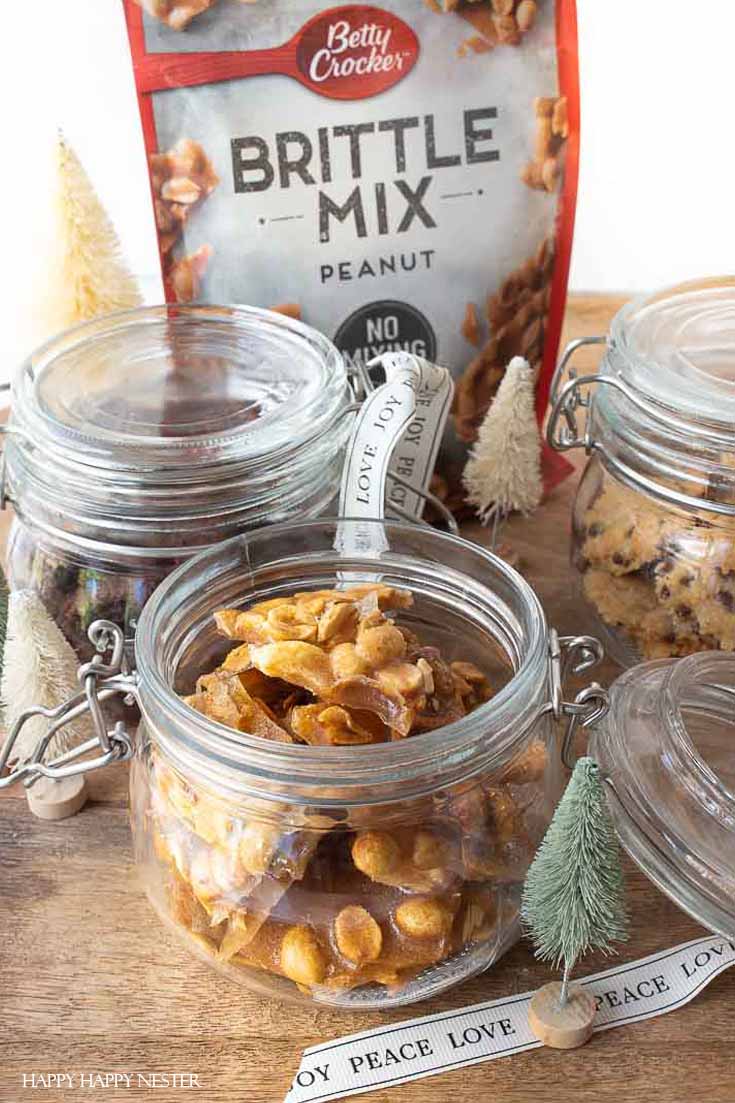 I love peanut brittle, but sometimes when I make it, I most likely will burn the batch. It is a rather touchy dessert to make. So, this year, I will make these brittle mixes by Betty Crocker. I just made this brittle and my husband and daughter were sneaking pieces and I was worried I won't have any for this post!
If these two like the brittle then you know it is good.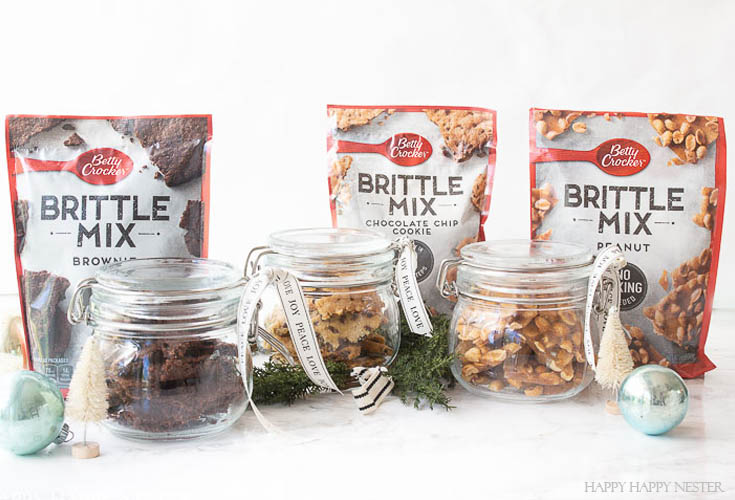 Did you know that these snackable treats come in three flavors:
Brittle Mix – Brownie 

Chocolate Chip Cookie Brittle Mix

Peanut Brittle Mix
I recently made all three, and each of them are wonderful and quick to make. If you are looking for a traditional peanut brittle recipe, then look no further, this is by far so delicious!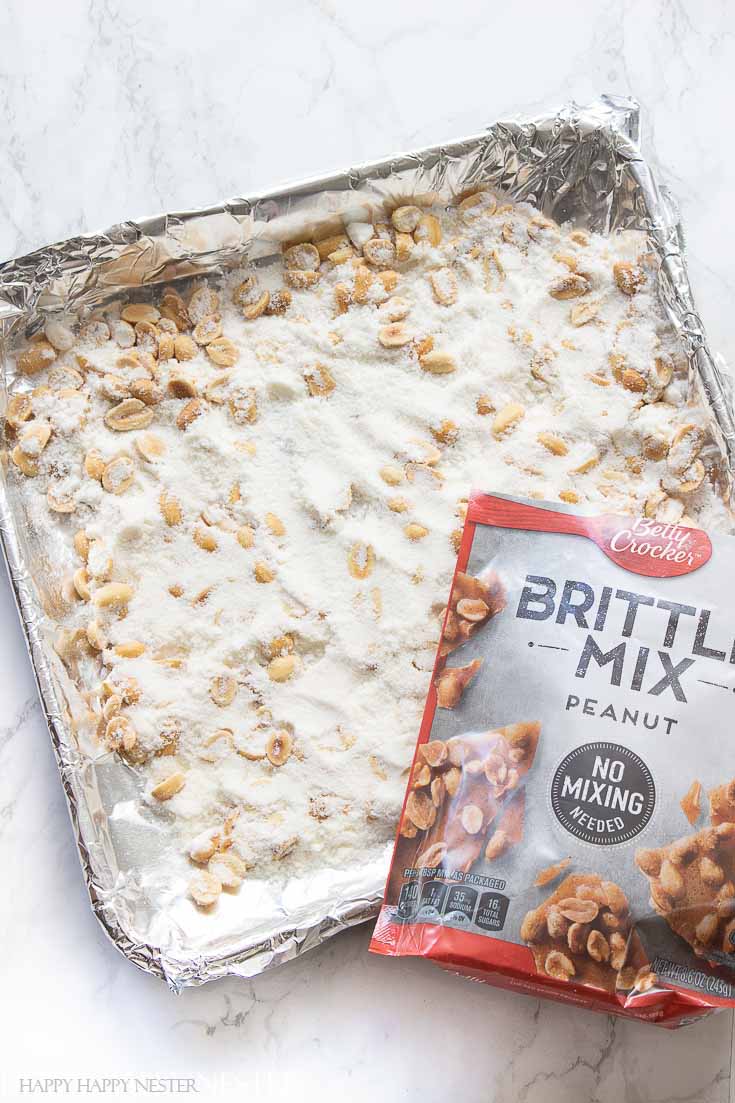 Also, Betty Crocker Brittle Mix is available in the baking aisle at select retailers, including WMT, Kroger, Albertsons/Safeway, AWG, Publix, Meijer, Ahold. Check your local grocery store for purchase.
Ok, here is how you make this Peanut Brittle Mix. This mix, you don't even need to stir it, place it on a greased pan, and bake for 17 minutes. While it is baking you can watch it go from a flour mixture to a clear, brittle state. It is like magic. Once it is all liquid, you'll want to take it out of the oven. So, watch it carefully.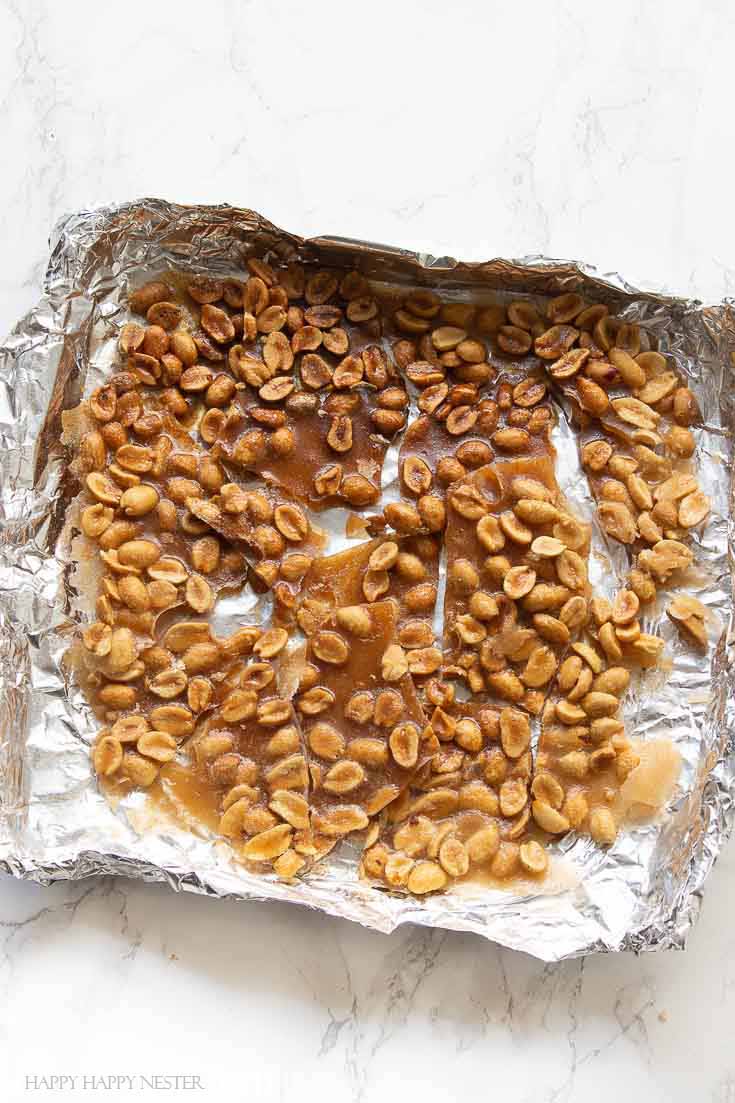 Once it cools, you can now break it into pieces. It is that easy!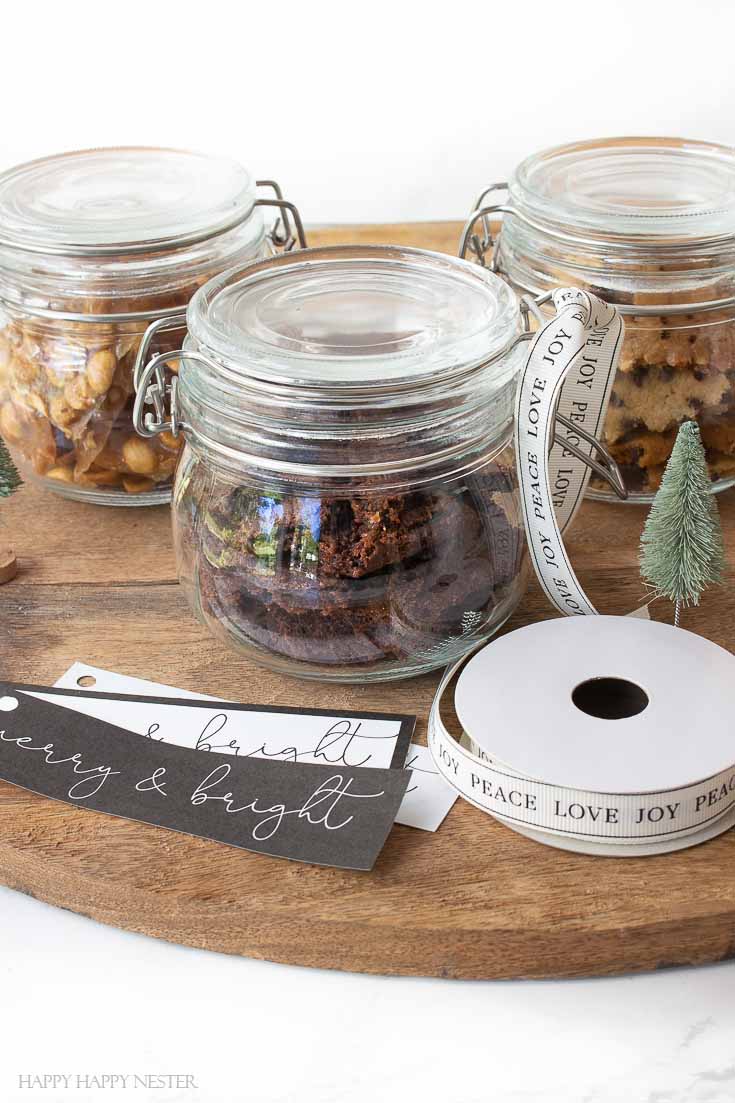 I'll attach my cute merry and bright gift tags and tie a lovely ribbon around the lid, and it is ready. Isn't this the prettiest little holiday treat to give to neighbors? For years, my sweet daughter will deliver our delectable treats to our neighbors. Gosh, she has grown up so quickly.
So, this year, she'll be giving away the new Betty Crocker Brittle Mixes.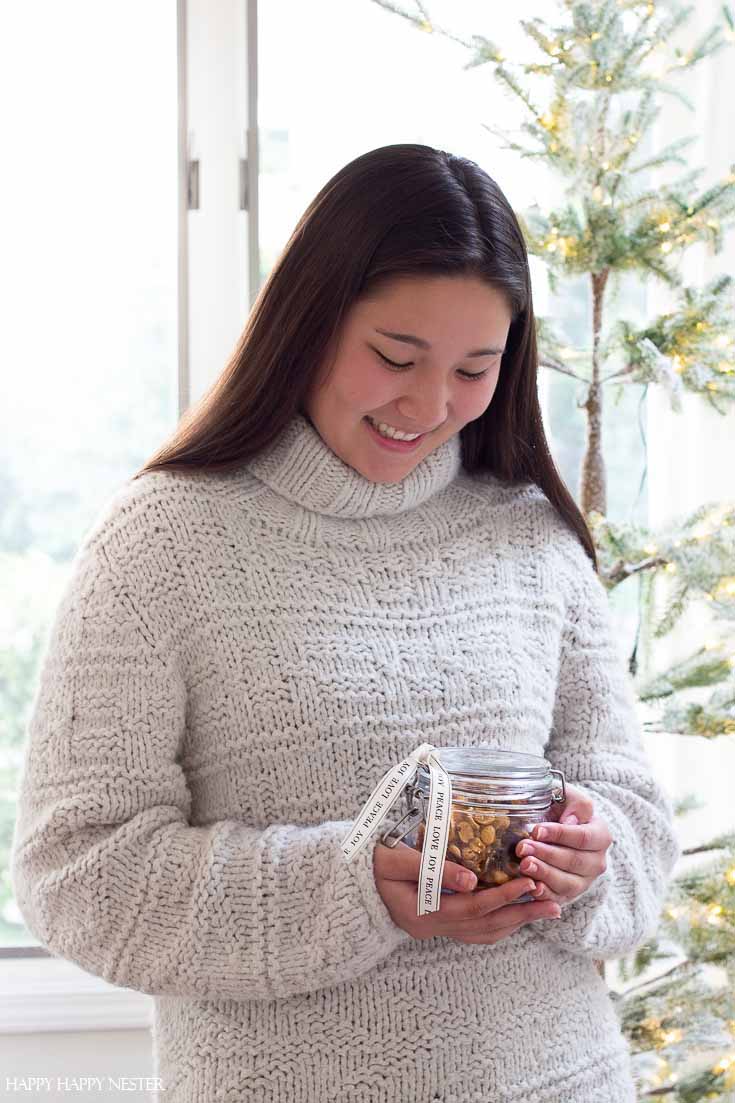 These quick and easy to make, New Betty Crocker Brittle Mixes combine the convenience of easy, at-home prep with the crispy texture of homemade brittle without sacrificing flavor or crunch! You can purchase Betty Crocker Brittle mixes for 2/$4.00! That is a great deal, and I love how easy they are to make.
I hope you liked my secret peanut brittle recipe post! Save time in the kitchen and enjoy these wonderful treats!
Cheers,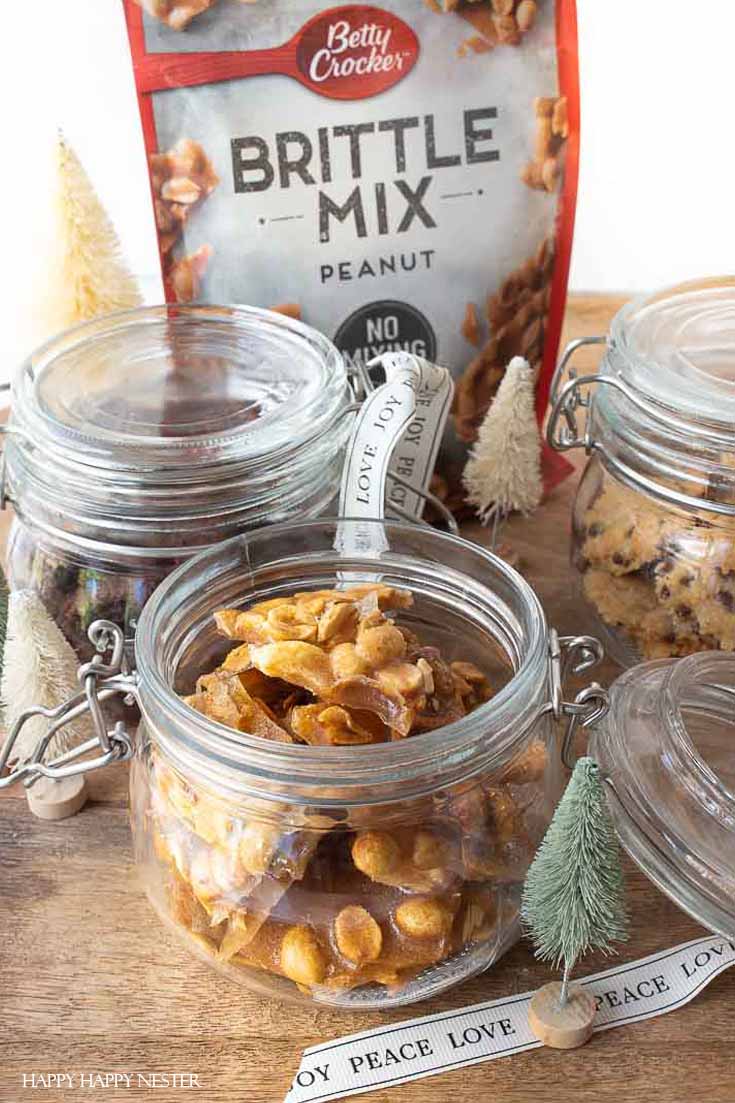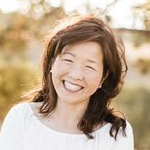 Latest posts by Janine Waite
(see all)