Upcycling Tin Cans with Scrapbooking Paper is an easy thing to create.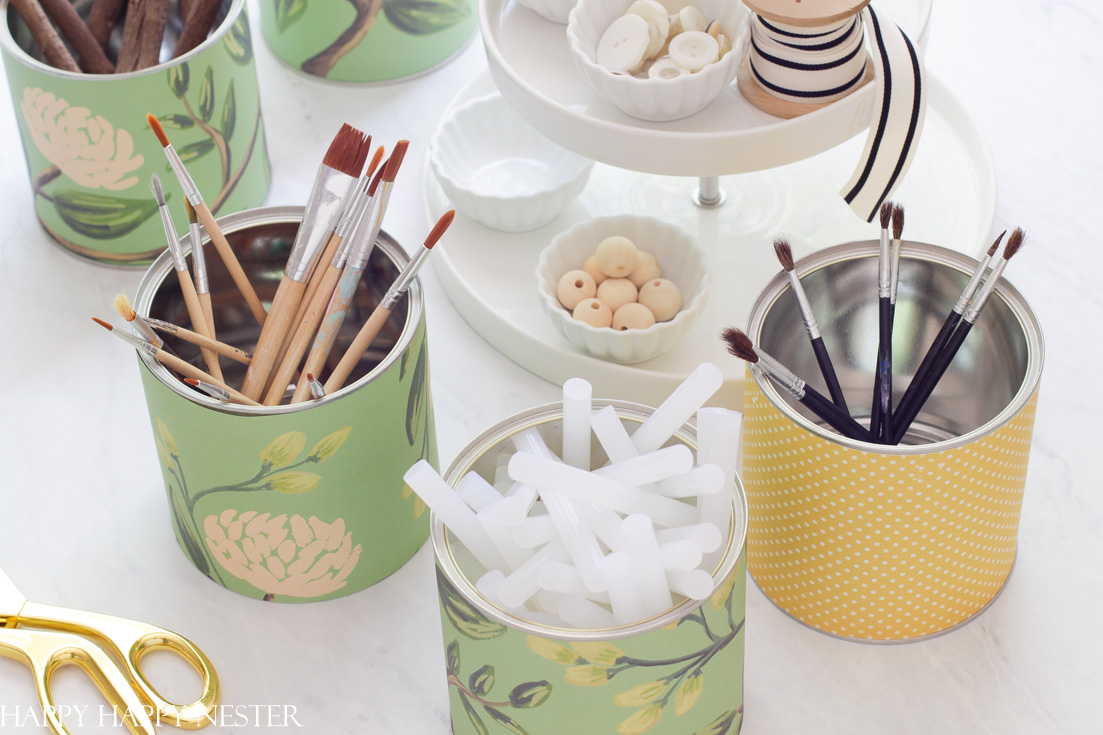 I use these beautiful containers constantly, and they are perfect for a craft room or school supplies.
Upcycling Tin Cans
*The following post contains affiliate links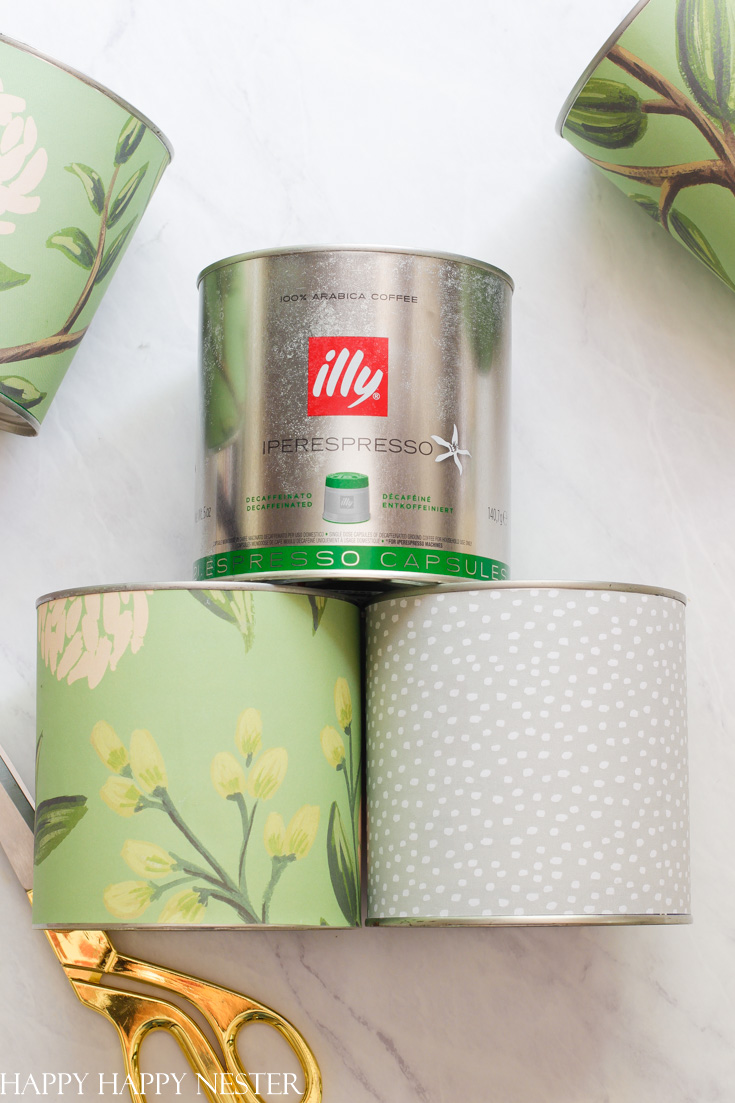 I love DIY crafts and especially ones that are practical and useful in our daily lives.
Our Illy Espresso coffee comes in these canisters that I wanted to upcycle. They easily transform into cute containers with just a little bit of paper and glue. It is great to create storage in personalized colors that match your home. This DIY craft is so easy that you'll want to make a few for your home!
Here's what you'll need for this project:
Scissors
Tape or glue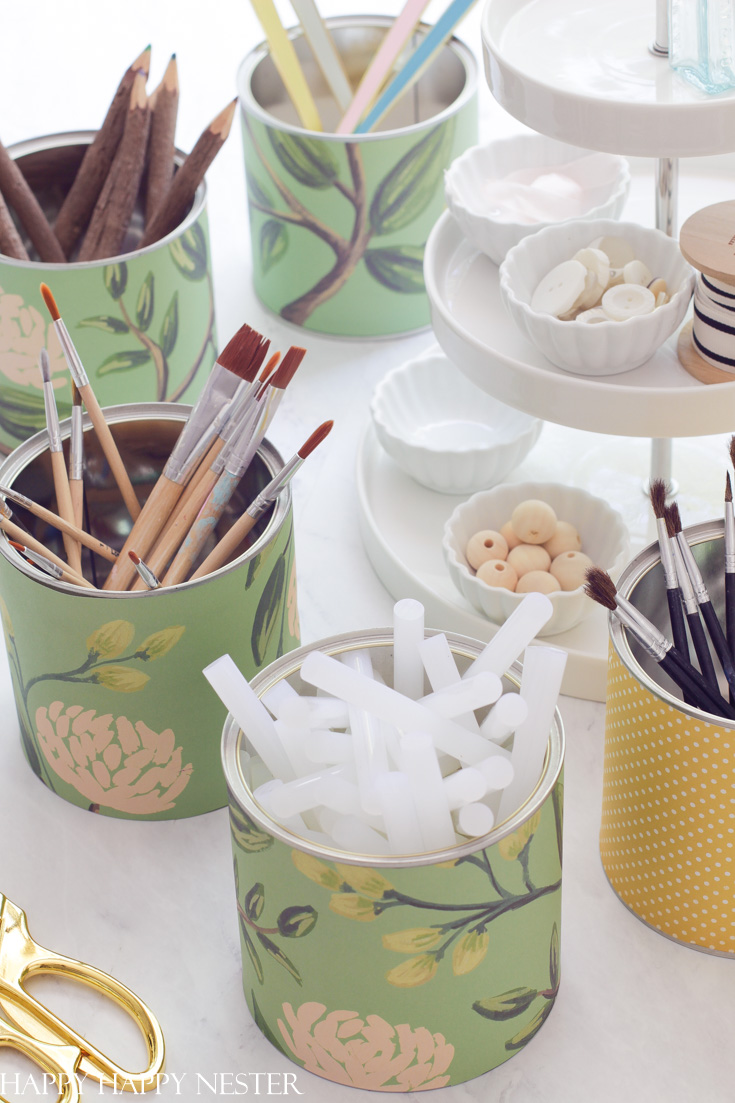 Upcycling Tin Cans with Scrapbooking Paper Instructions:
Basically, you will cut a long piece of paper that will wrap around the tine can.
Step 1 – Measure the Paper
Place your tin on top of the paper and measure the tin's height—Mark your paper.
Step 2 – Draw a Line
Measure the distance from the top of the tin to the bottom. Now measure your paper and create a line across the paper.
Step 3 – Cut Paper
Now cut the paper along the line. Make sure to have enough to wrap around your can.
Step 4 – Glue
Glue or tape the ends to the can. You don't need to glue all the paper. Otherwise, it's apt to bubble.
If you want you can use spray adhesive to glue the paper down to the can. Here is the Amazon link:
spray adhesive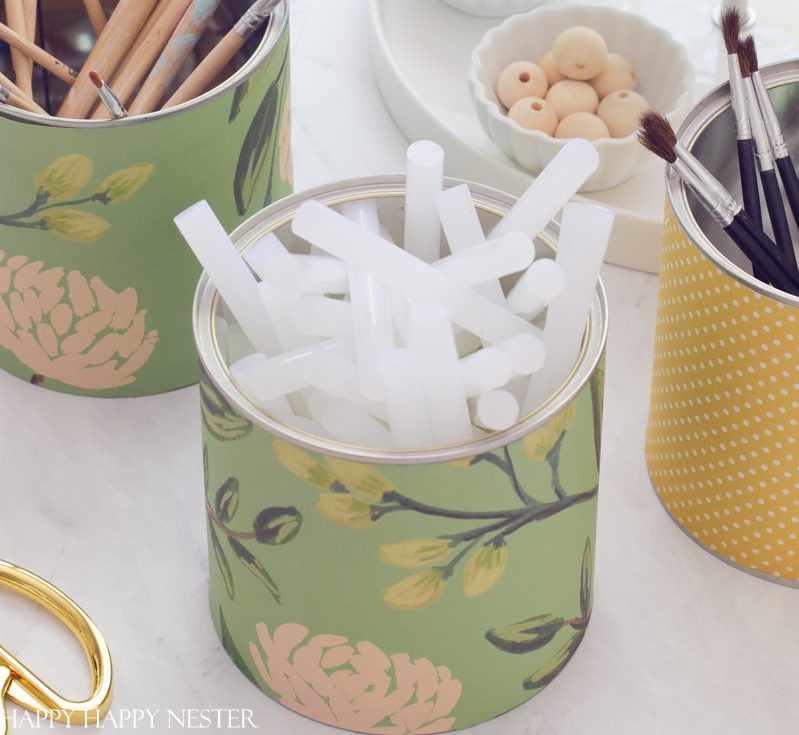 I love upcycling tin can projects or anything to do with eliminating more waste in our landfill. I also love using Rifle Paper whenever I can. For this project, I used these
single sheets of their paper
.
By the way, my friend Kim from Today's Creative Life has a wonderful post on
Craft Room Organization
. I love containers and, most of all, organizing things with them!
I hope you enjoyed this post, and I hope you can make such cute containers!
Cheers,
Here are some more craft projects you may like: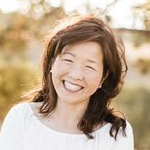 Latest posts by Janine Waite
(see all)