These adorable Hanging Mug Topper Cookies are the easiest to make. Unlike the complicated mini gingerbread houses mug huggers, these cutout sugar cookies don't require building a house. Also, the cookie cutters sit perfectly on the coffee mug's rim since the cutter's physics are excellent.
I've always wanted to make the miniature gingerbread house version of these little mug cookies, but I was a bit intimidated. So, when I spied these cute cookie cutters at World Market, I bought them immediately.
As some of you know, my daughter and I are busy creating many holiday projects. We plan to post almost every day this week. If you missed a few of the posts, here are some links so you can easily catch up:
I'm part of a fun Christmas cookie blog hop today, so you're in for a big treat. But, first, you must check out all the delectable looking holiday cookies at the bottom of this post.
When I did a bit of research on these hanging mug topper cookies, most of them were gingerbread cookies. Well, as much as I love the look of gingerbread, I'm not a fan of the cookie. Hands down, I like an iced sugar cookie over a gingerbread cookie.
Plus, who doesn't love a little bit of a sugar cookie when sipping tea or coffee?
Hanging Mug Topper Cookie
*The following post contains affiliate links
A little note about my cookie cutters: I bought them from World Market, and they sold out. So, I'm linking to them and some other ones I found.
So, when making a mug hugger cookie, there are a few helpful tips you should be aware of before making them.
Helpful Tips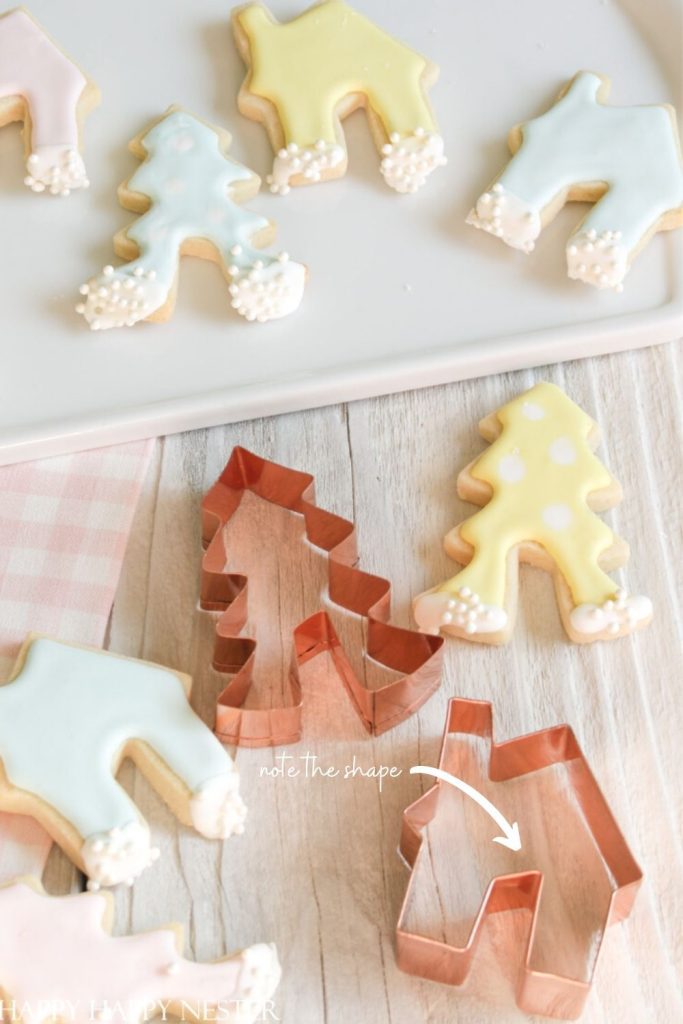 The Cookie Cutter
Not all hanging mug topper cookie cutters are created equal.
You see, the opening and its shape are essential. For example, if the part on the mug is a rectangle, the cookie will lean off to the side.
So, if you want the cookie to sit upright, the cookie-cutter needs to have an opening where the top slant upwards. The slight angle offsets the physics of the hanging cookie.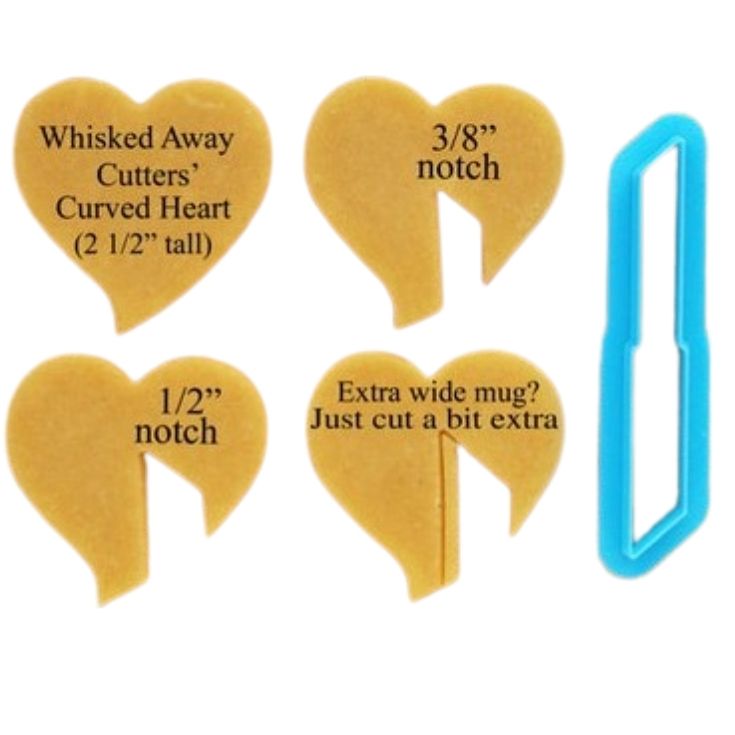 I'm linking to this cool product that converts any cookie cutter into one that hangs off your coffee mug.
A Balancing Act
So, when I place the cookie on the mug, it's perfectly balanced, and it sits upright on the rim. But once I iced the cookie with frosting, it tilted due to the weight of the icing! So, to counter the top-heavy cookie, I added more frosting on the bottom and added some sprinkles.
You'll Need a Good Sugar Cookie Recipe
You'll want to use a good sugar cookie recipe that keeps its shape for this baking project. When I make shaped cookies, I'm not that fond of cookies that spread in the baking process. And for this hanging mug topper cookie, the section that sits on the rim mustn't change while baking.
I have a great sugar cookie recipe and icing that you'll want to use for this holiday project.
A little note about my cookie recipe. The cookie is a bit bland and the icing makes a delightful complement to the cookie. So, long story short, make sure to ice these cookies!
How to Make Mug Topper Cookies
Step 1 – Make Cookie Dough
Make the cookie dough according to my recipe. Also, make sure to refrigerate the cutout cookies before baking. This step is essential for preventing the cookie from spreading while baking.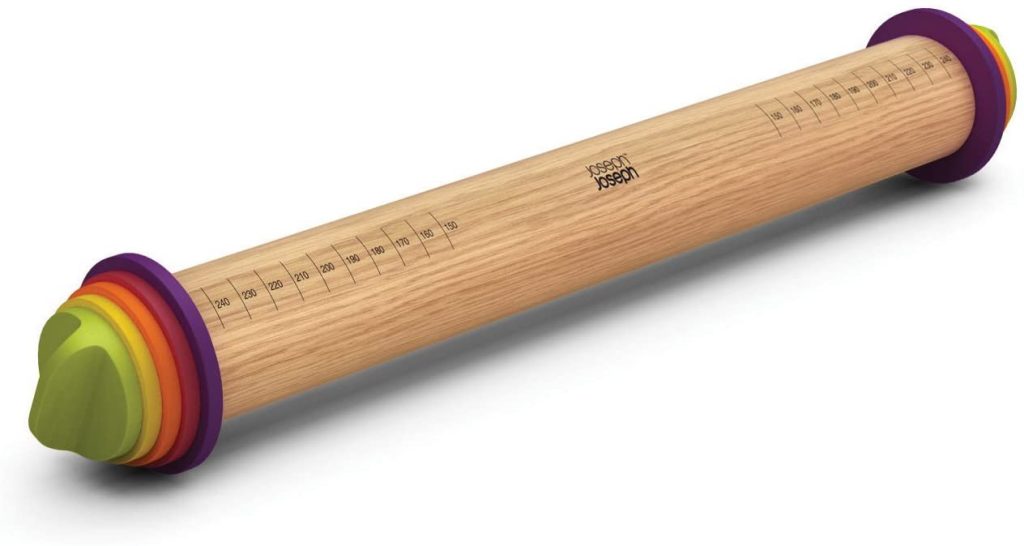 Step 2 – Cut Out Cookies
I use a unique rolling pin with thickness rings. This rolling pin allows me to roll out my dough consistently to the same thickness as every cookie dough batch. I highly recommend investing in one of these rolling pins if you plan to make sugar cookies.
Step 3 – Bake
Step 4 – Ice Cookies
Good icing is super essential when decorating these cookies. I have a recipe that you'll want to use. The key is making the icing a specific consistency for the best results. Over on my Valentine's Sugar Cookie post, I share the 10-second icing test.
If you want to add polka dots to your design, you'll want to add little contrasting bits of icing. Make sure to add small amounts of frosting while the icing is soft. That way, the polka dots blend in well.
These are the cutest cookies, and I love the pastel colors for the holidays. But, I guess I'm a nonconformist when it comes to Christmas decor and baking since I shy away from the traditional red and green color scheme.
I'm so sorry that World Market is sold out of these mug topper cookie cutters. I hope that maybe they'll restock their supply soon.
I enjoyed this simple cookie project and I hope you have a moment to make some for your family and friends. I plan to make them for most holidays throughout the year, so look out! Heart, bunny, ghost, mug toppers to name a few!
Oh, the possibilities are endless.
Cheers,

14 Christmas Cookie Recipes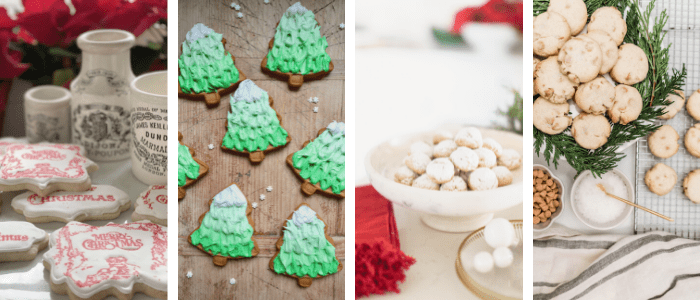 Classic Sugar Cookies For Christmas // My 100 Year Old Home
Christmas Cookie Hack // My Sweet Savannah
Mexican Christmas Cookies // Just Destiny
Salted Butterscotch Shortbread // Life Is Better At Home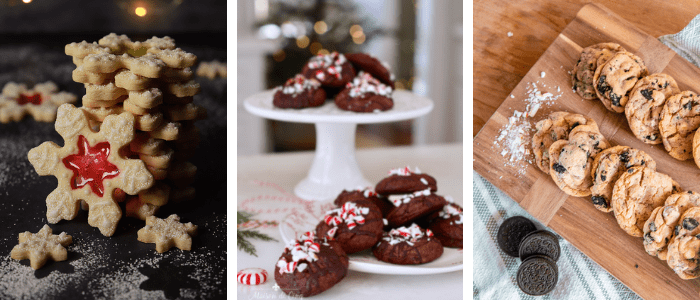 Stained Glass Sugar Cookies // Paint Me Pink
Chocolate Peppermint Crunch Cookies // Maison de Cinq
The Yummiest Oreo Cookies and Cream Cookies // Twelve On Main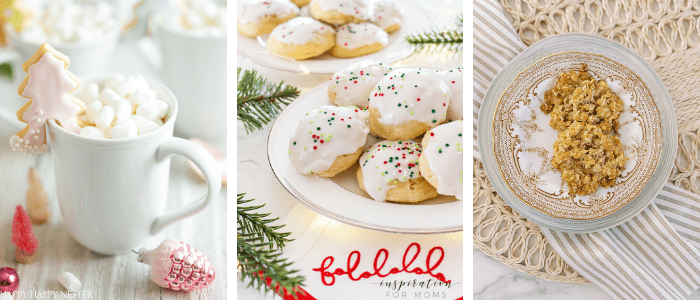 Hanging Mug Topper Cookies // Happy Happy Nester
Italian Christmas Cookies // Inspiration For Moms
Anzac Biscuit Cookies // Finding Lovely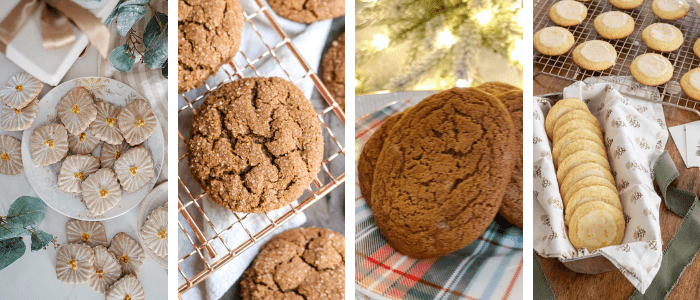 How to Make Easy, Mild Gingerbread Cookies (no molasses!) // The DIY Mommy
The Best Ginger Molasses Cookies // Modern Glam
The Best Soft and Chewy Ginger Cookies // The Happy Housie
Orange Glazed Sugar Cookies // Sincerely, Marie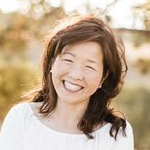 Latest posts by Janine Waite
(see all)