An Edible Holiday Wreath made out of sugar cookies makes a wonderful treat or gift! I've always wanted to create a wreath made out of cookies but needed to devise a way to attach the cookies. Finally, after watching The Great British Baking Show, I got the courage to tackle this project. And you're in luck since today I'm sharing my tutorial with you!
So most edible cookie wreaths are made out of gingerbread cookies. But, I'm not much a fan of gingerbread, so I chose to use iced sugar cookies. And since I made my wreath with a tasty cookie, the whole wreath is a wonderful dessert for your family or friends.
I love cookies this time of year! And if you need some recipes, here is a little list of some of my favorites.
If you like to make sugar cookies, then this project is for you! I realized I only needed to make one batch of cookies for this wreath so that's a good thing.
Also, if you're short on time, break up the wreath-making into two days. That way making this wreath isn't too overwhelming. I always do this with my projects.
I iced my cookies with the natural white icing, but use whatever color you like. My holiday decor is blue this year, so I did add touches of blue in the cookie candies, the base of the wreath, and the velvet ribbon.
The bottom line is that you should make your cookies to fit your style and home!
Ok, let's get this project started!
How to Make Your Edible Holiday Wreath
*The following post contains affiliate links
Supplies:
Sugar Cookies (I used a three-inch snowflake cookie cutter)
Piping Bag and Tip (I used a small round tip, this set contains tips and bags)
Light Blue and White Candies
Icing for Attaching Cookies (I used some leftover icing from a gingerbread house kit, but here is a recipe if you want to make your own.)
Cardboard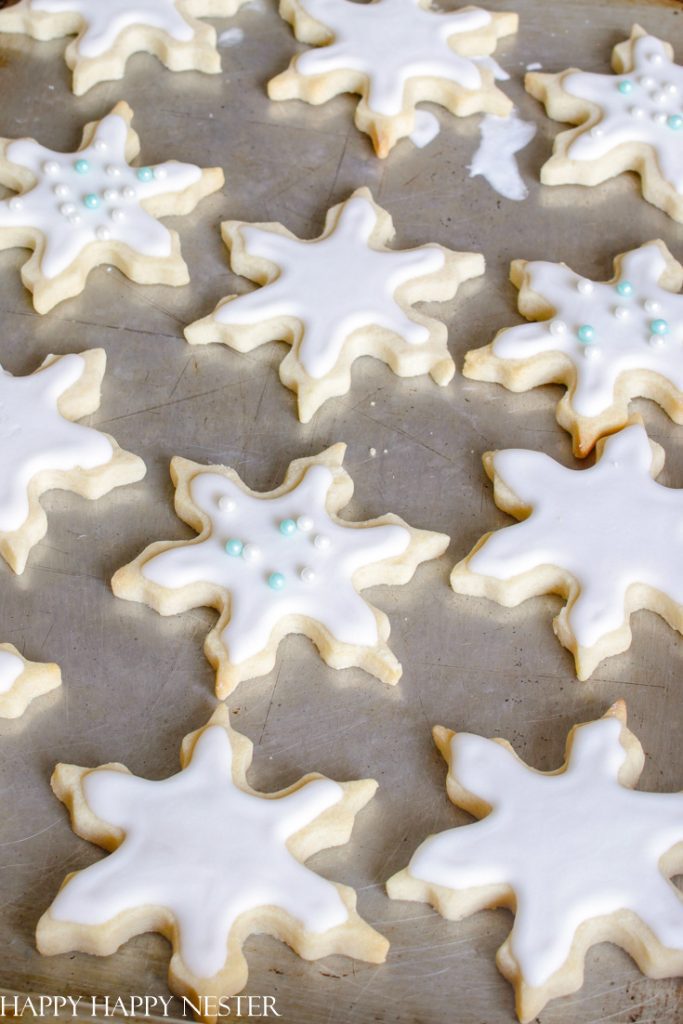 Step 1 – Make Your Sugar Cookies
The size of your wreath will determine the number of cookies you'll need to make. My wreath is a 12-inch frame, so I used a three-inch snowflake cookie cutter. When designing my wreath I couldn't resist making it with two layers of cookies. I used 12 cookies on the bottom and ten cookies on top. But, if you make yours a single layer of cookies then you'll only need a total of 12 cookies.
I have the best sugar cookie recipe. The cookies don't spread while baking. So every cookie is the same every time. Also, in this post, you'll find the icing recipe as well.
After thoroughly cooling the cookies, I iced my cookies with white icing and sprinkled a few little blue and white candies on top of them for color.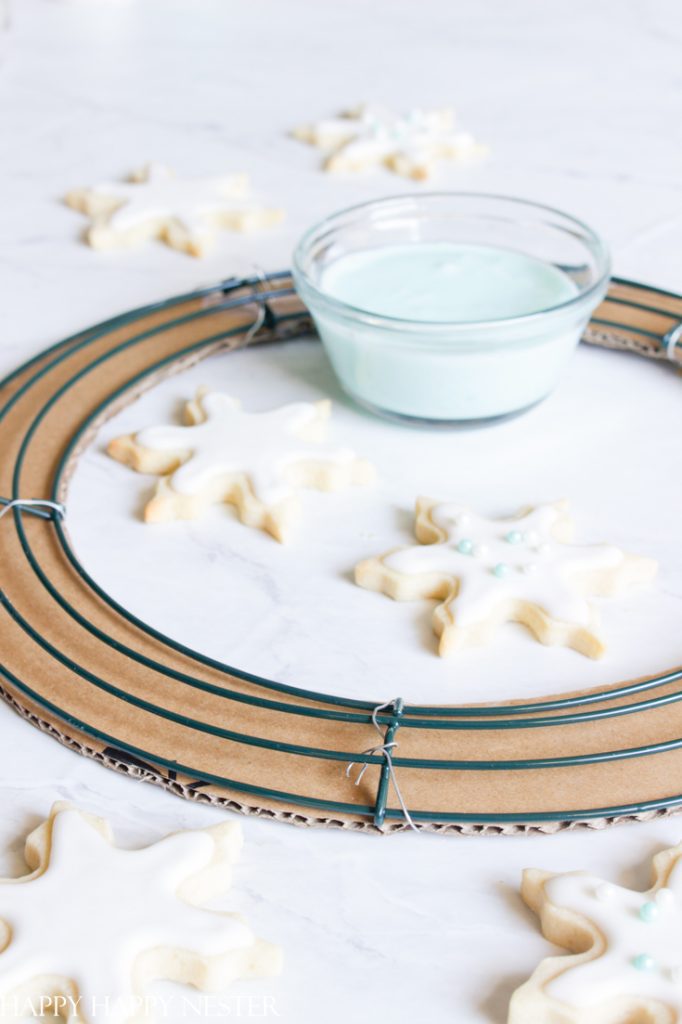 Step 2 – Make Your Wreath Structure
I cut out a cardboard circle the same size as my wire wreath. I then secured the cardboard wreath with some wire. If you don't have a big enough piece of cardboard, cut it out in parts and tape it together.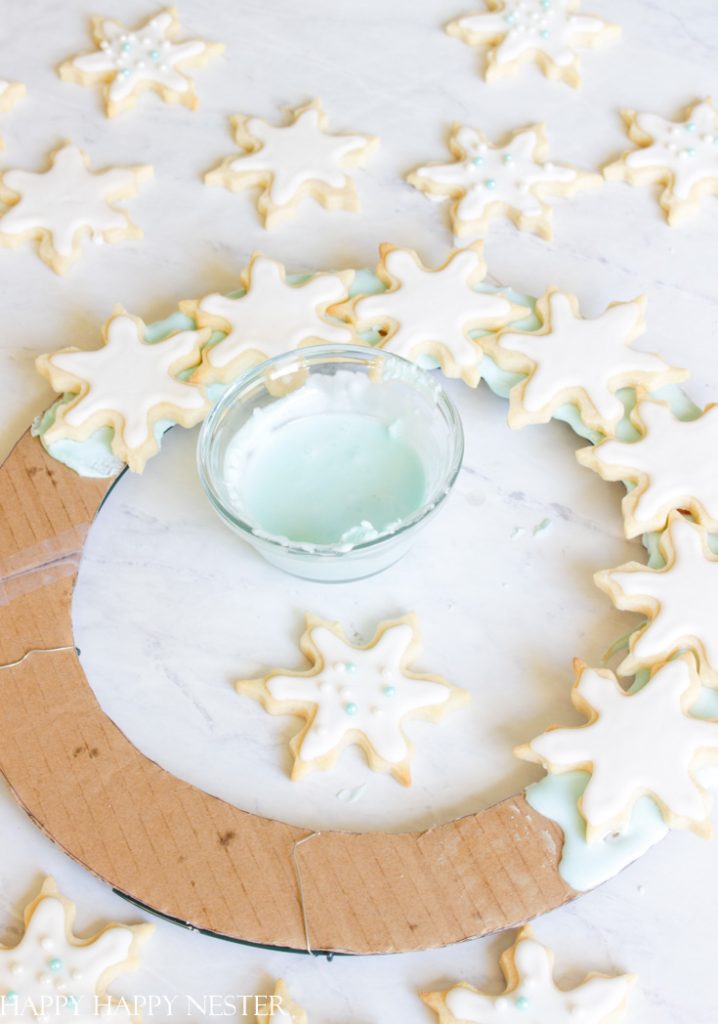 Step 3 – Attach Your Iced Cookies to the Wreath
So this is a bit tricky.
I ended up using some leftover gingerbread house icing since I knew it was super strong. So, I placed a dab of it where I wanted to attach the cookie. And since the frosting was orange, I covered the other parts with a light blue icing that I made.
But, if you want to use your gingerbread house icing, you can cover your whole cardboard form with it. I just didn't have enough icing and it was the color orange.
Oh yeah, since I was working with two icings, I attached my cookies one at a time.
Step – Attach a Ribbon
FAQ's
How Long Will It Last?
This edible holiday wreath will last for about two weeks. This is the life of a sugar cookie. I found that despite not covering my cookies for a couple of days, they still taste fine. But, if you like, you can wrap it in plastic wrap.
Can I Used It As Decor?
Yes! That is the great thing about this project. It can be both a delicious dessert or as holiday decor. Also, it would make a lovely gift to a friend who loves cookies. Wrap it up in cellophane and tie the top with a beautiful velvet bow.
Will The Icing Hold the Cookies in Place?
I attached my cookies with the gingerbread icing, which is super strong. Once I attached them, I allowed them to dry, and then it was ready to hang on a wall. Also, attach the icing straight to the cardboard and place the cookie right on top of the icing.
I'm having a blast creating all these fun Christmas projects. I love my wreath so much that we aren't eating mine, so I have my wreath hanging in our living room.
I hope you have a chance to make a few of my crafts and desserts.
By the way, pin this post for later if you can't get to them right away.
Thanks for your visit and have a great day, my friends!
Cheers,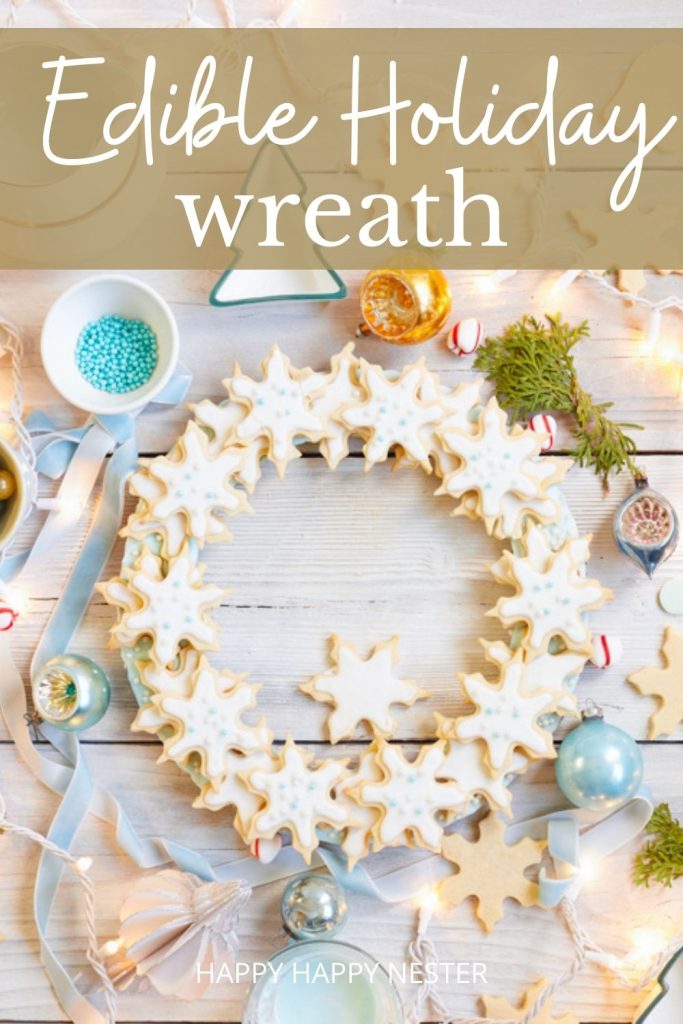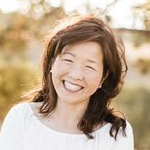 Latest posts by Janine Waite
(see all)