Hello and happy Saturday! Today we are going to learn How to Organize a Small Kitchen.
I share my tips, tricks, favorite products, and more that help me keep my kitchen clean.
Let's combine our cleaning hacks and inspire each other to organize, clean, and refresh our favorite space – the kitchen!
Now, I know this post is about organizing a small kitchen, but these ideas will work for any sized space you might have. 
In all my years living in California, I have lots of information to give through kitchen destruction and remodeling and still lots to learn. Join me on this organizing adventure as I share my best suggestions, recommendations, and more!
---
Saturday Chitchat with Janine – Volume 66
Cheers to the weekend,
I am currently vacationing in Vermont but couldn't be more excited to write this post. I love organizing, especially cleaning, replacing, and renewing. 
There's just something so relaxing about the process that I can't resist a good cleanout. If you are the same, today is a great day to be on the blog. 
This weekend, we will learn how to organize a small kitchen step by step with some fun ideas, hacks, and plans from the blog. Let's check those boxes off the to-do list because it's time to organize! 
Every cleaning task you've been procrastinating, it's finally time to face reality, my friend. Don't worry. I've been there myself, but you will wonder why you didn't start organizing earlier with these tips.
---
A Personal Note from Janine
My mom was the Queen of Organization.
She was a Martha Stewart before there was a Martha. Amy was big into grocery coupons, and she not only had them alphabetized and organized them according to expiration dates.
I couldn't hold a candle to all her organizing habits.
But, my kitchen is pretty streamlined for baking and cooking. And this week, I shared some of my latest projects.
I finally found a permanent home for my pots and pans, and I organized my corner lazy Susan. These items were constantly in flux, and I couldn't find the perfect place to house them. But lo and behold, I have an organized kitchen, and I'm super happy.
A tidy kitchen means a happy kitchen.
So, enjoy these DIY blog posts and have a fabulous weekend!
---
This Week's Inspiration – How to Organize a Small Kitchen
*This post contains affiliate links
The Best Pots and Pans Organizer
If your kitchen needs organizing, let's look at these Pots and Pans Organizer solutions. Cookware is cumbersome and difficult to store, so installing a system is essential for an efficient kitchen.
Let's look at these Pots and Pans Organizer solutions. Here are 19 items for both cabinets, drawers, and more.
What To Do With A Corner Lazy Susan
For years I didn't know What to Do With Our Corner, Lazy Susan. I failed many times to organize this part of our kitchen.
I made a few attempts at what to store in my lazy Susan, and I finally figured out what worked best.
The solution is an easy one, and I share why it works.
Here are some of my DIY Kitchen Organizing Tips! This collection includes some of my favorite organizing containers for your pantry, how to arrange your spice rack, and more!
You'll also find some kitchen accessories, my favorites, what's trending on the blog, and tons more!
There are quite a few options to choose from for Spice Rack Organizing. Selecting the best spice rack organizer, containers, and labels is overwhelming.
This post will tackle some of these issues and more.
How to Organize a French Door Refrigerator
Is your fridge in need of cleaning? I've grappled with keeping my fridge tidy, and I finally tackled the mess and came up with a system that works!
And do you need to learn How to Organize a French Door Refrigerator? I've got a few hacks to share with you.
Under the Kitchen Sink Organization
Follow a few of these tips for organizing Under the Kitchen Sink. You'll save time and frustration.
Here you will learn how to really keep an organized space that will stay tidy without much effort.
---
Boutique of the Week – Perfume Organizers and More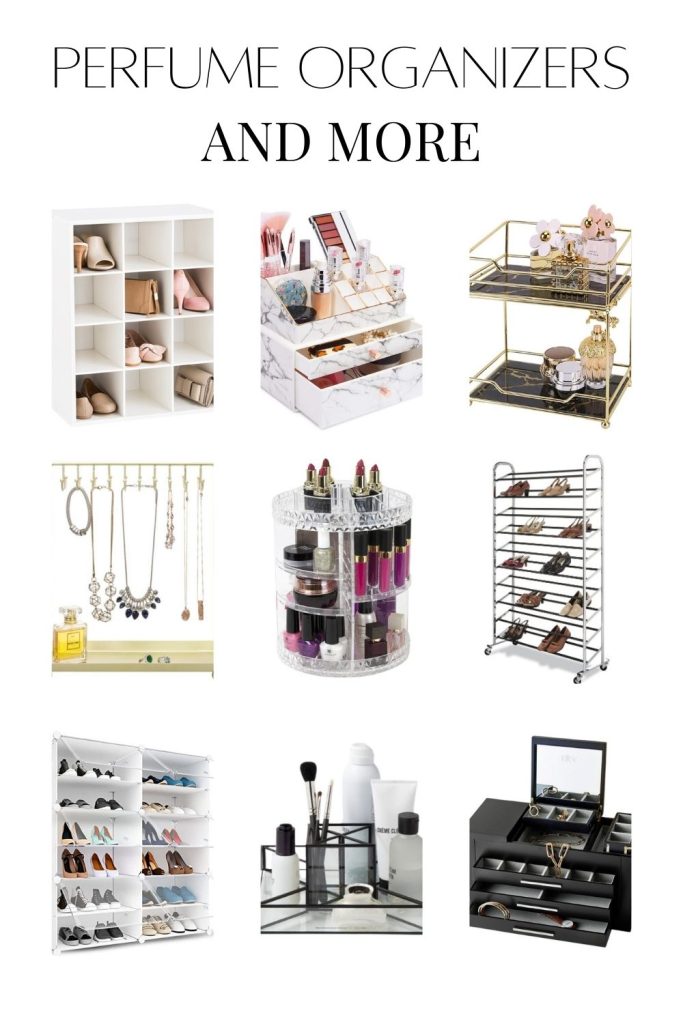 Let's get organized with Perfume Organizers and More. Now is the time to take care of the mess, clean, and manage your space in time for summer.
Today, I share a vast collection of containers for your makeup, skincare, perfume, clothing, etc. These are some of the go-to containers that I love and recommend.
---
My Favorite Things – How to Organize a Small Kitchen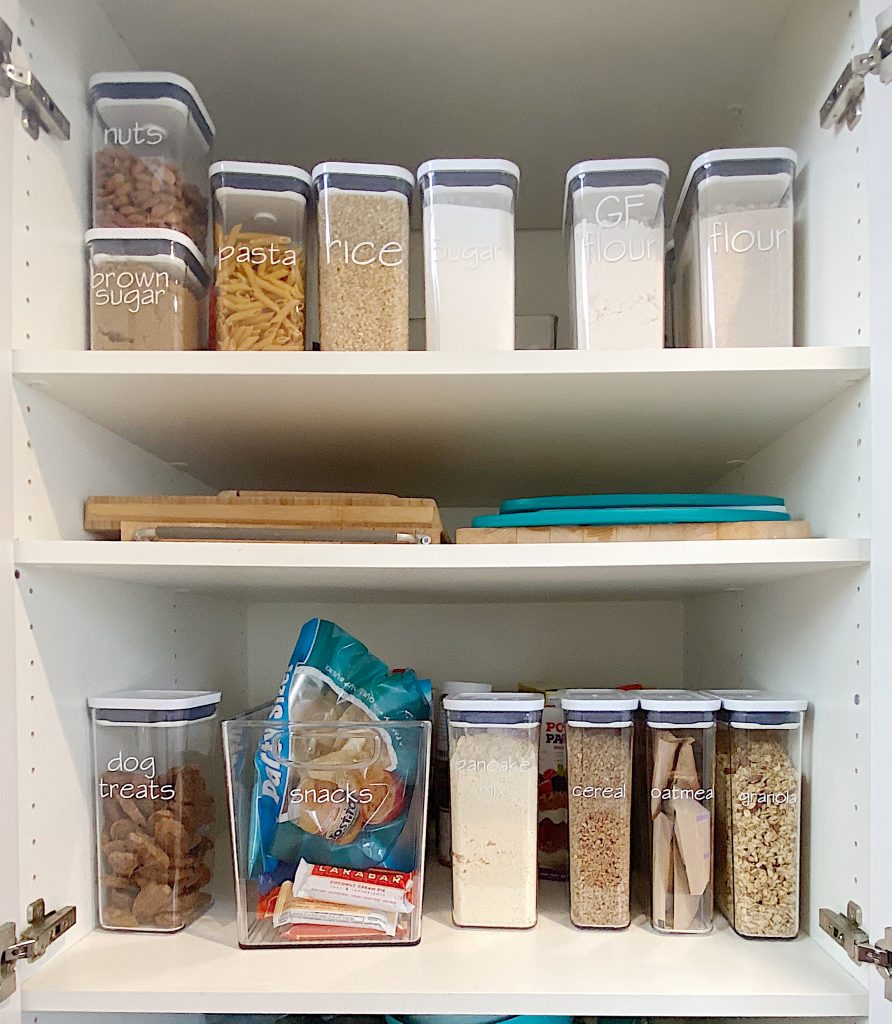 Learn how to organize your pantry with my friend Leslie! Here, you will read about some of the best tips, tricks, and hacks on how to create and keep your space clean.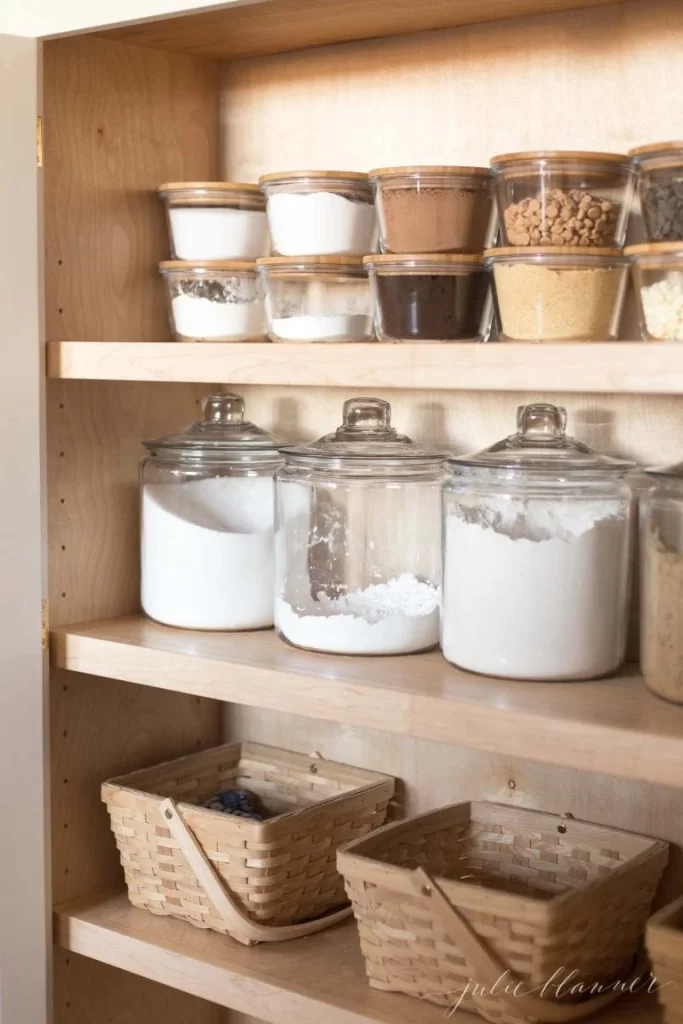 Here are kitchen organization ideas for your pantry, cabinets, and more by Julie! Come on and join her to learn more tips on achieving the dream clean kitchen you've always wanted.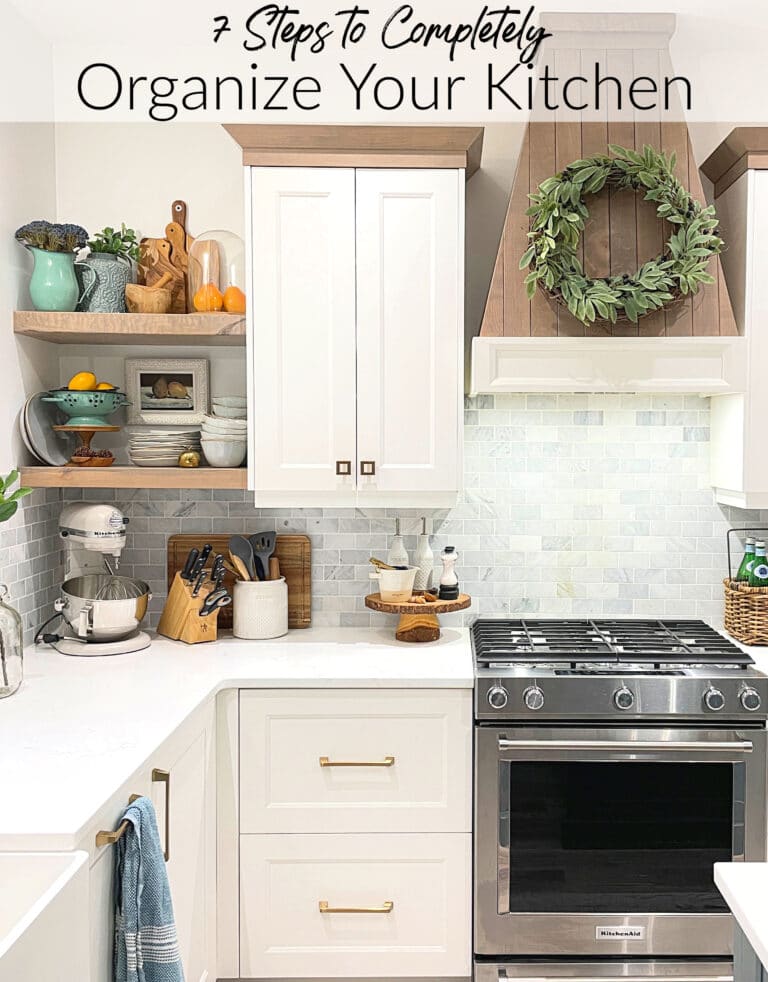 7 Steps to Completely Organize Your Kitchen
Check out these steps from Krista to learn how to organize your tiny kitchen! There is nothing better than having a clean space.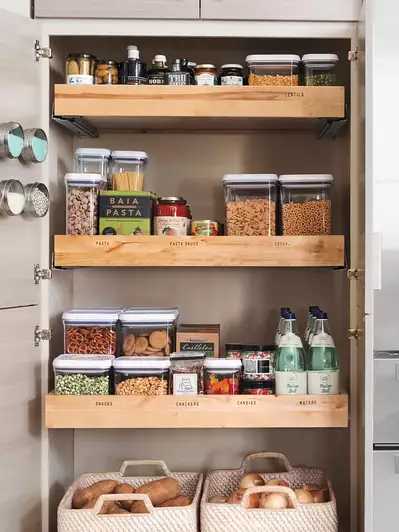 The Best Small Kitchen Storage Ideas
Learn from the best, Martha Stewart herself, and organize your small kitchen with great storage ideas, tips, and hacks! I learned so much from this post that ended up helping me in the long run.
---
What's Trending on the Blog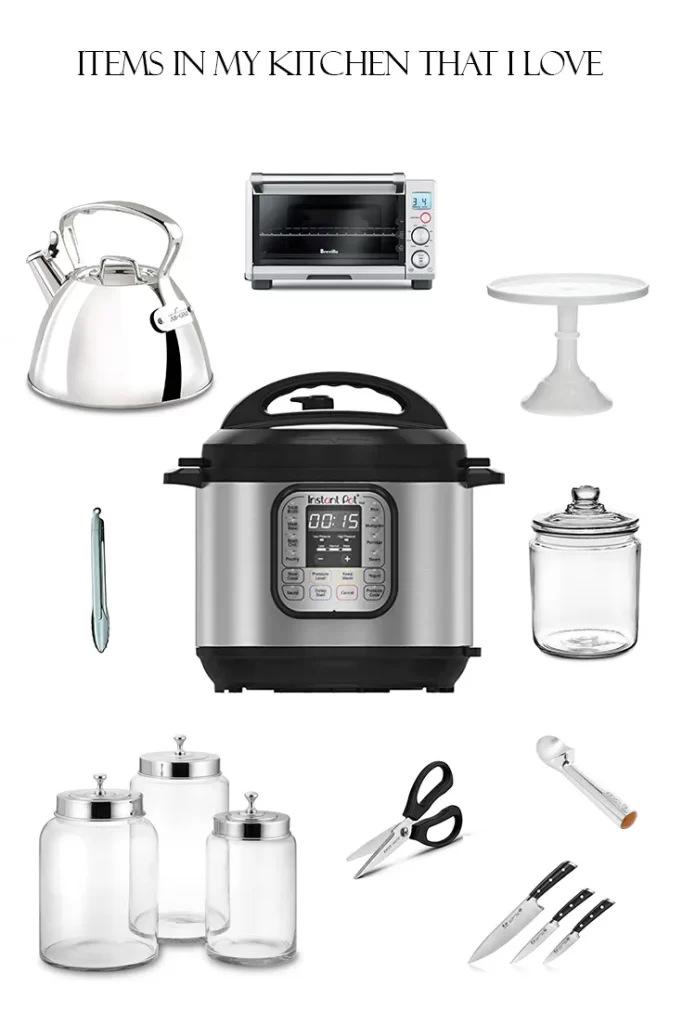 Items In My Kitchen That I Love
Join me, and let's take a tour through my favorite spot in the house to browse some Items In My Kitchen That I Love.
Everything from All-Clad pots and apothecary canisters to the best appliances and utensils! Here's an inside look at what I use daily when preparing meals for my family.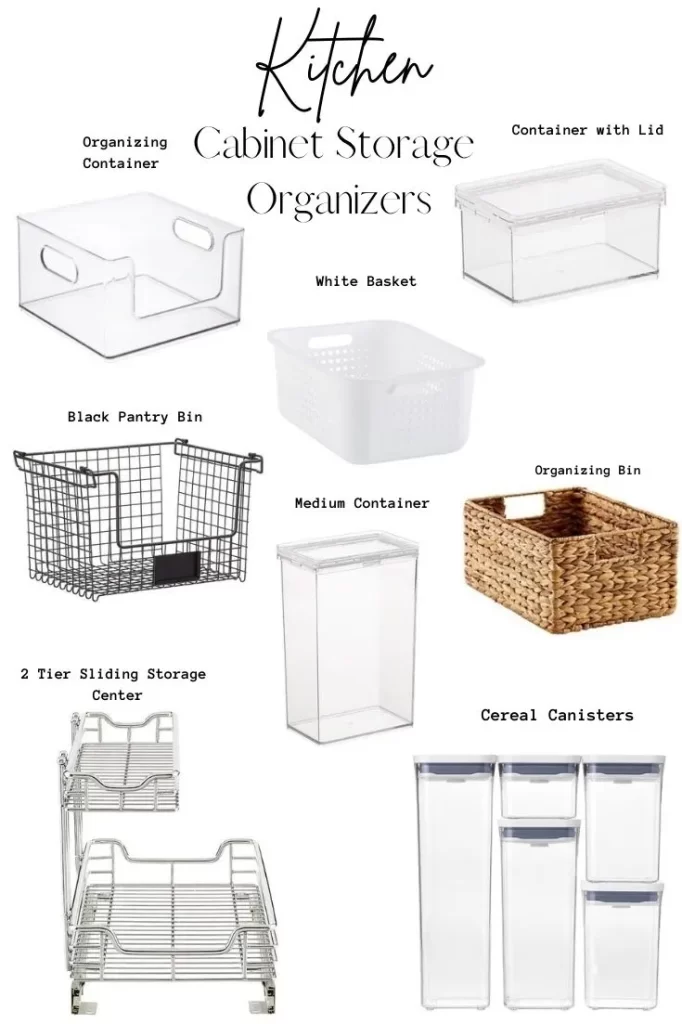 Kitchen Cabinet Storage Containers
Welcome! Here are some of the best Kitchen Cabinet Storage Organizers to help you arrange your spice rack, baking ingredients, cereals, favorite snacks, and much more!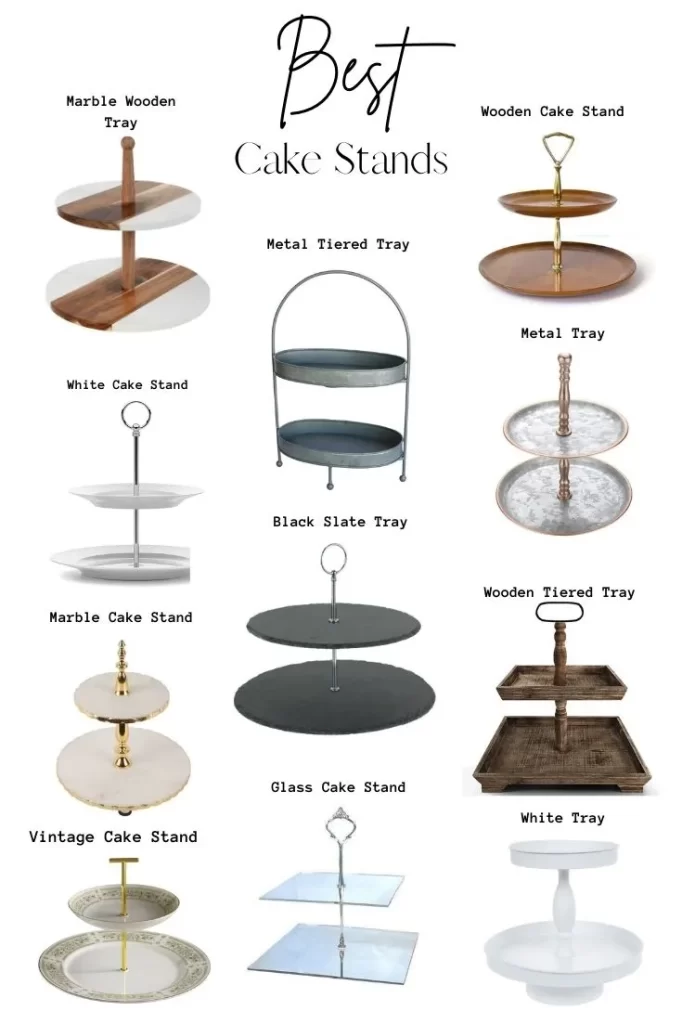 The Best Two Tiered Cake Stands
The seasons are starting to roll in about now, and it's time to start decorating inside the house!
If you've been looking for something to help style your home, here are some unique two-tiered cake stands for seasonal decor, food, desserts, and more!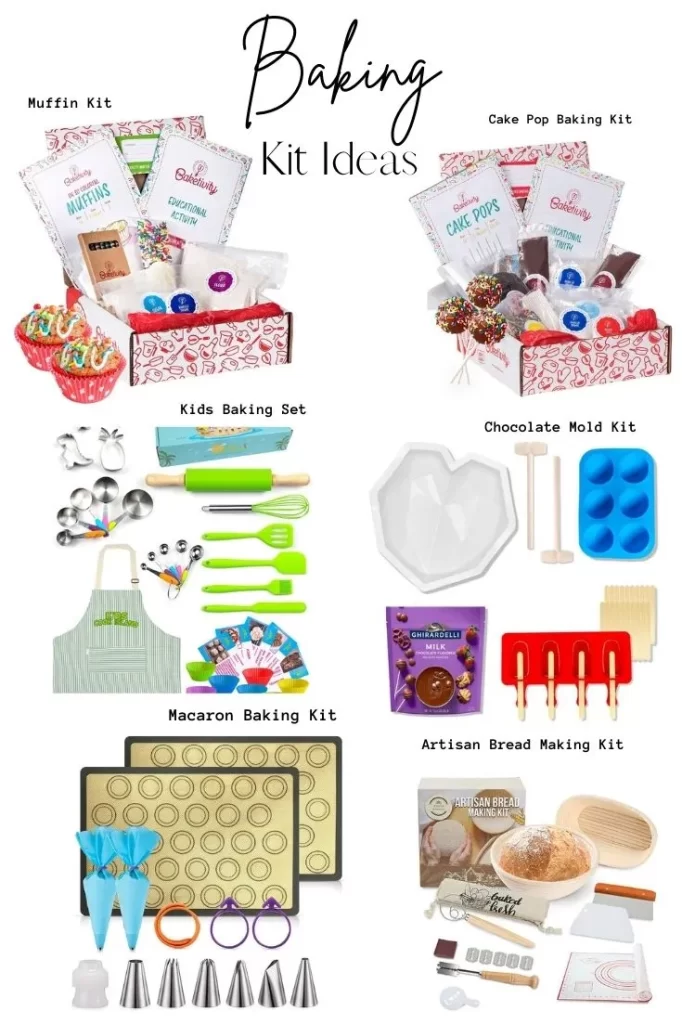 Baking Kit Ideas (For Kids and Adults)
Spending time with family and friends is extraordinary, especially in the kitchen. So whether it's cooking, creating, or baking, here are 30 Baking Kit Ideas for Kids and Adults!
Organizing Kitchen Labels: You'll Love!
Here are some of the best organizing labels when learning to organize a small kitchen! I fell in love with these labels years ago and still use them today.
---
This Week's Tip – Labels
Pretty labels create a beautiful pantry. And when I peer into my baking cabinet, my elegant labels are the inspiration I need to keep the shelves organized.
I hand wash these containers, and they've held up nicely over the years. None of them are peeling off, and they look as lovely as the first day I place them in my containers.
Also, I like how easy they make it is to find the correct container for my baking ingredients. The large label is easy to read and saves me from guessing the contents of the container.
You can make your labels on your Cricut machine or buy them here.
---
My Latest Obsession – Under the Sink Pull-Out Shelves
I love the under the kitchen sink pull-out shelves.
Before installing this stainless steel organizer, our cabinet was a black hole under the sink.
We always threw things under the sink without organizing.
It was a hot mess.
Then we installed this handy dandy pull-out shelf that changed the space dramatically.
It was like going from the dark ages to modern times. Now the area under the kitchen sink.
So if your area under the sink is as disorganized as mine was, you might consider these double-decker shelves.
---
Happy Saturday,
Oh, how I love a good organizing blog post. Out of all of the tips, which one will you incorporate from my home to yours? I would love to know!
From spending time with family to exploring Vermont, I always find the time to sit down with a cup of tea to write a blog post. Like I usually say, no days off when working your dream job!
So, with that being said, I hoped you liked today's post and learned how to organize a small kitchen.
See ya on the blog!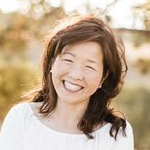 Latest posts by Janine Waite
(see all)