Let's get organized with Perfume Organizers and More. Now is the time to take care of the mess, clean, and manage your space in time for summer.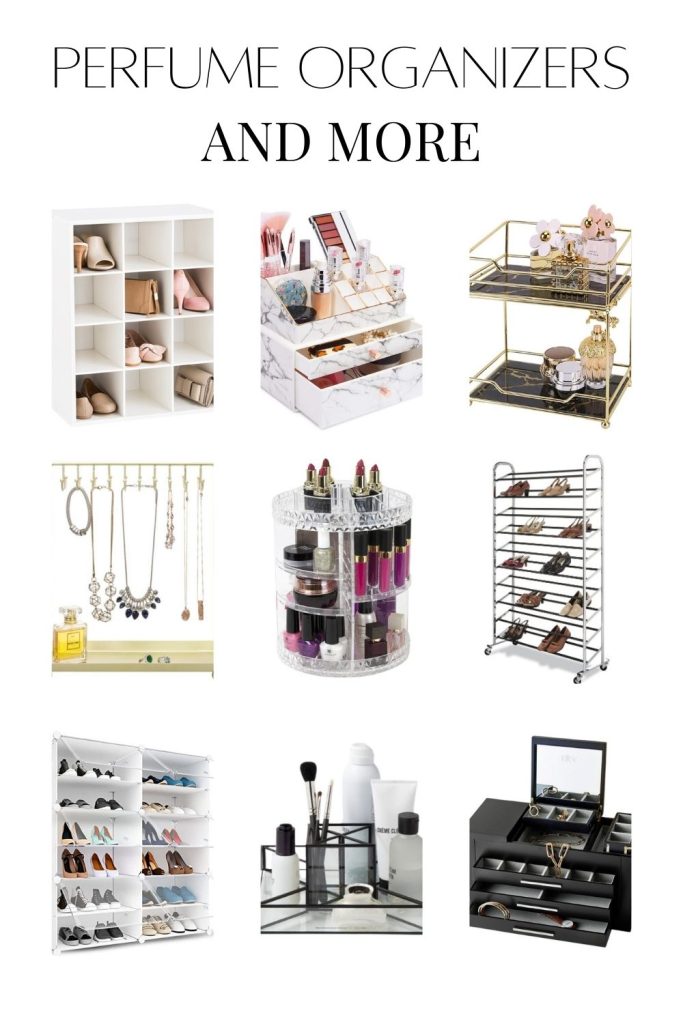 Today, I share a vast collection of containers for your makeup, skincare, perfume, clothing, etc. These are some of the go-to containers that I love and recommend.
Besides these organizers being great for yourself, they're also a wonderful gift for Mother's Day. The weekend is getting closer as we speak, so take a look at these containers to find the perfect pick for mom.
On another note, let's talk about you. I say it's about time we clean out the closet and bathroom and organize! Kids are graduating, moving away and the only way to keep their place clean is with arrangements like these.
A couple of years ago, my family and I tackled the whole house with organizers, containers, and arrangers for every room.
And when I say the whole house, I mean closets, bathrooms, bedrooms, the kitchen, laundry room, and garage. Everything needed organizing!
In the end, it was 100% worth it. Now, I am here to share my knowledge on the best perfume organizers and more to help you organize your home.
Here are some of the best containers from my home to yours!
Perfume
Makeup
Shoes
Jewelry
Continue to see my favorite organizers!
Perfume Organizers and More
*This post contains affiliate links
PERFUME ORGANIZERS
I am starting the post with perfume organizers. Believe it or not, I am a picky person when choosing perfume scents. Some of the most fantastic containers I've heard are the best you can buy. It's rare to have a couple of favorites, so to take care of the bottles, I take the time to organize them so I don't break them, lose them, or both.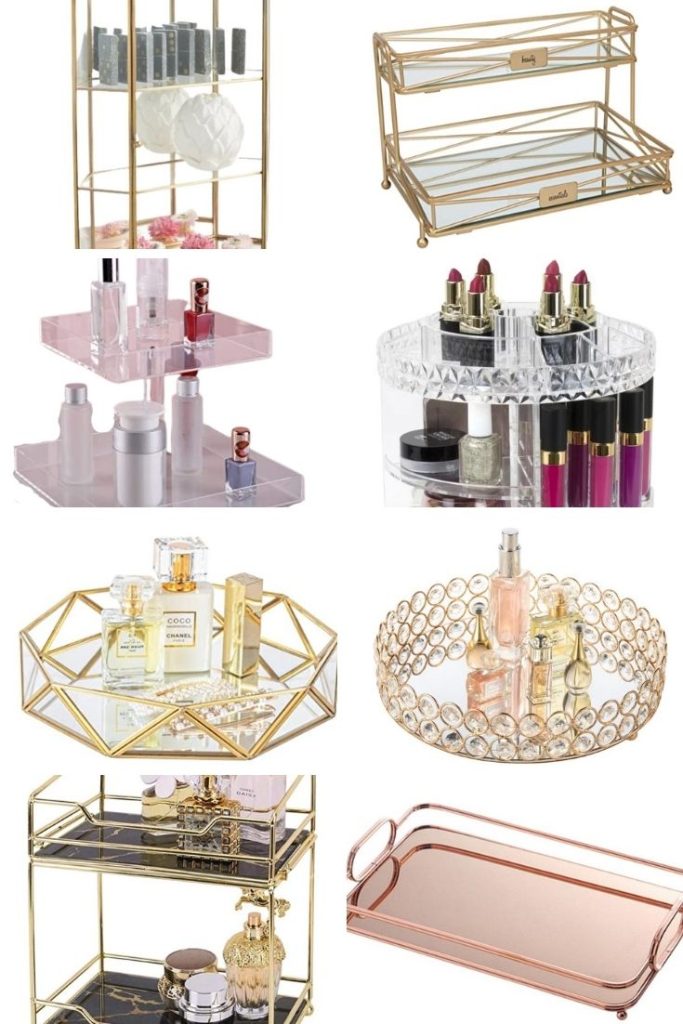 Sources: 1 l 2 l 3 l 4 l 5 l 6 l 7 l 8
MAKEUP ORGANIZERS
Even though I am a perfume person, I barely have any makeup but enough to mess up. Thanks to these arrangements, I can clean my brushes daily, arrange my makeup when necessary, and apply daily without losing a single item.
Whether you have a small or large collection of your favorite makeup accessories, here are some of the best organizers.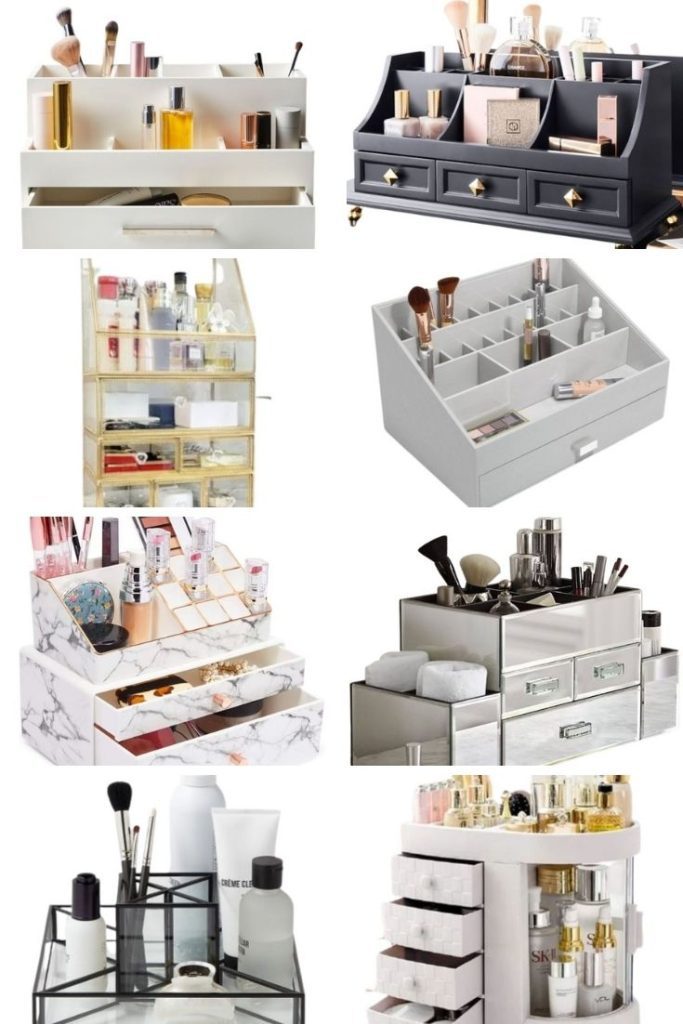 Sources: 1 l 2 l 3 l 4 l 5 l 6 l 7 l 8
SHOE ORGANIZERS
We can all admit some of us have one too many pairs of shoes and need a major clean-out. Yep, that someone was me. I had multiple pairs of shoes cluttered in every corner of my closet back in the day. It was a mess. But when I took on the challenge to clean out the space, I looked to these shoe organizers. Let me tell you. These organizers are a lifesaver. Organize your shoe collection with one of these, so you never have to again.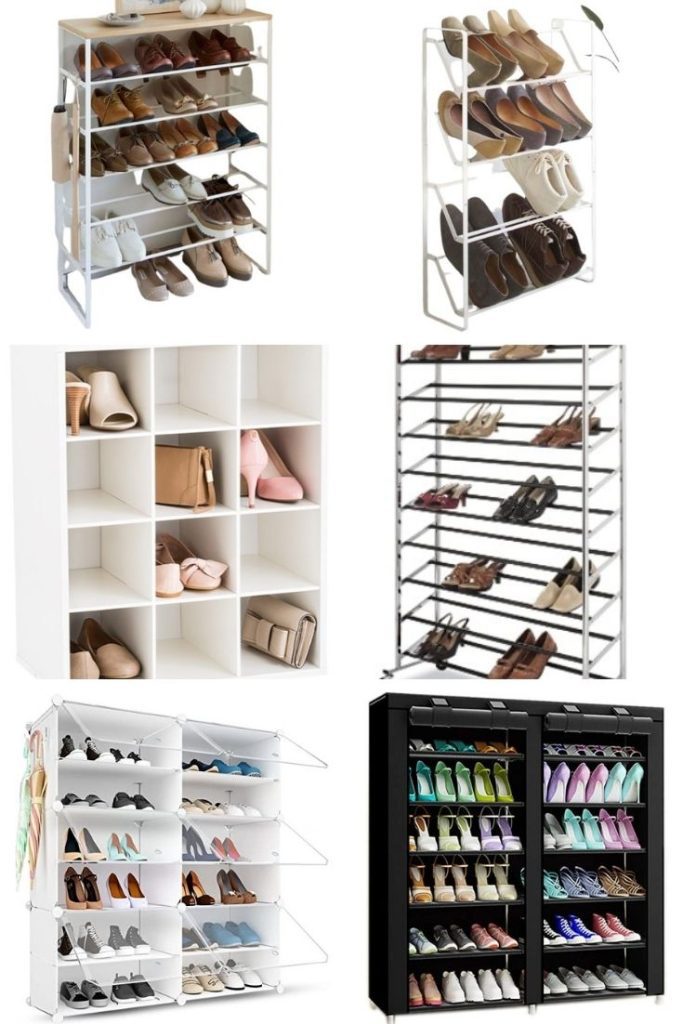 Sources: 1 l 2 l 3 l 4 l 5 l 6
JEWELRY ORGANIZERS
Last but not least, we have jewelry organizers to talk about. Since I was younger, I have collected necklaces, rings, and bracelets. Fast forward 20+ years, I had too many to count and needed a container to prevent myself from losing any jewelry. Thanks to these excellent containers, I haven't lost a single piece. Take the time out of your day to clean our old jewelry and organize it with your new accessories. Out with the old and in with the latest with these amazing jewelry organizers.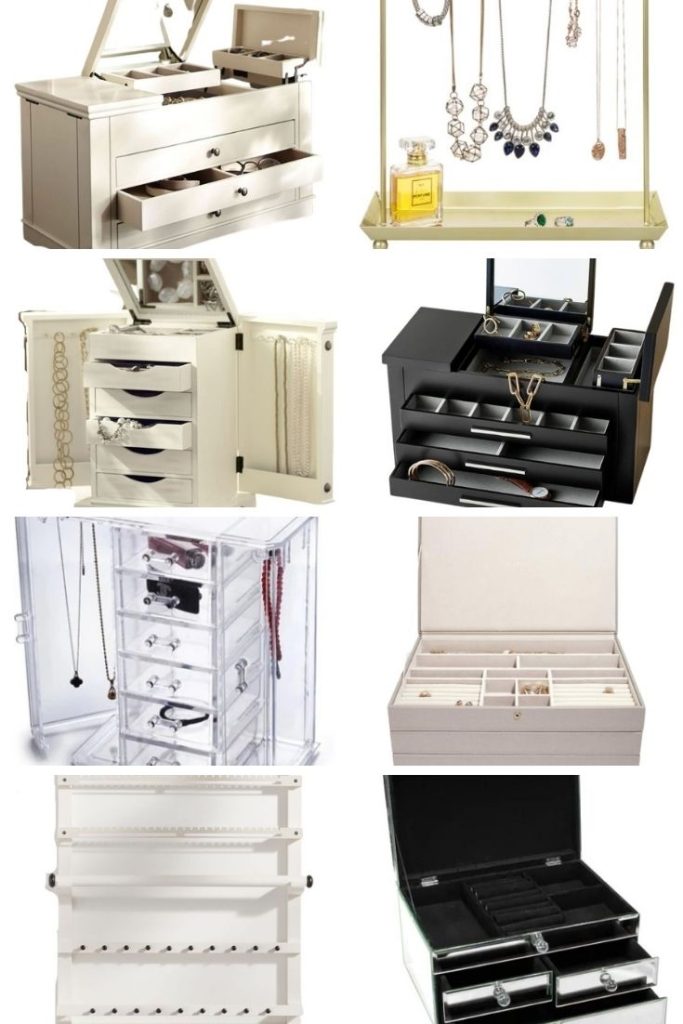 Sources: 1 l 2 l 3 l 4 l 5 l 6 l 7 l 8
Hey! Now that there are many perfume organizers, I hope you found something to organize within your home. This is the best time to organize anyways, so I thought I would share some of my favorites to inspire you.
Since I tackled the organizing project a while ago, I am now working on yet another project (no surprise there). If you didn't know, we are redoing our backyard, meaning replacing the patio tile and pool, and are painting lots of furniture. Currently, it's painting time. If you want to see the latest updates on our patio project, check out my Instagram stories at happyhappynester!
WANT MORE POSTS LIKE THIS? HERE ARE MORE ORGANIZING IDEAS FROM THE BLOG
---
Happy Wednesday,
How are you doing? We are currently in Vermont visiting the in-laws and spending time with family! It's been a wonderful trip so far. In the meantime, I have found the time to find some of the best perfume organizers and more to inspire you to get organized.
Did it work? Have I inspired you to clean that mess and create your dream look? If not, I have tons of others organizing/cleaning posts from the blog to help.
Alright, friends, I'm off to spend some time with family. Have a great day!
See you on the blog,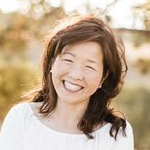 Latest posts by Janine Waite
(see all)