If your kitchen needs organizing, let's look at these Pots and Pans Organizer solutions. Cookware is cumbersome and difficult to store, so installing a system is essential for an efficient kitchen. Let's look at these Pots and Pans Organizer solutions. Here are 19 items for both cabinets, drawers, and more.
A tidy kitchen is a happy kitchen.
Organizing your home is a good thing and will make everyone in your home happy. My pots and pans are one of the last things I organized in our kitchen. Let's take a look at how my kitchen is laid out and what new insights I discovered when trying to streamline my cookware.
This week over on the blog is all about organizing a home.
So over the years, I've streamlined our kitchen, and here are some of the posts.
The Best Pots and Pans Organizer Ideas
Before we jump into reviewing the items for your kitchen, I want to share a bit of my organizing journey.
Since I love to cook, I have many pots and pans in my repertoire. And since I own quite a few pots, I need a lot of space for them.
Over the years, I've tried finding them a home in our kitchen. Not until recently did I find the perfect place for them.
They're now residing in my deep pullout drawers on my kitchen island. And I'm happy to report that this final spot is working out well. And the way I know that I found the best place is that my family isn't complaining about their location.
And when it comes to making their opinions known they guys don't hold back. They are brutally honest.
But I had a long journey to finding the best place for my pots and pans.
Here's What I Learned in Organizing Pots and Pans
When housing them below the countertop it's difficult to kneel down and find things.
Underneath the countertop, the space is dark making it difficult to see things.
Pots and pans can be heavy so reaching down underneath the counter can be tricky.
The best way to store them is just below eye level or in drawers that pull out.
Why I Like the Pullout Drawers
They're convenient
It's easy to see the contents of the drawer
They house big and heavy items
Quick access to the contents of the drawers
---
*The following post contains affiliate links
But you know your kitchen and your needs, so take a look at these fantastic pots and pans organizer options. Not only do they include deep drawer organizers but also cabinet organizers.
Pullout Drawers or Shelves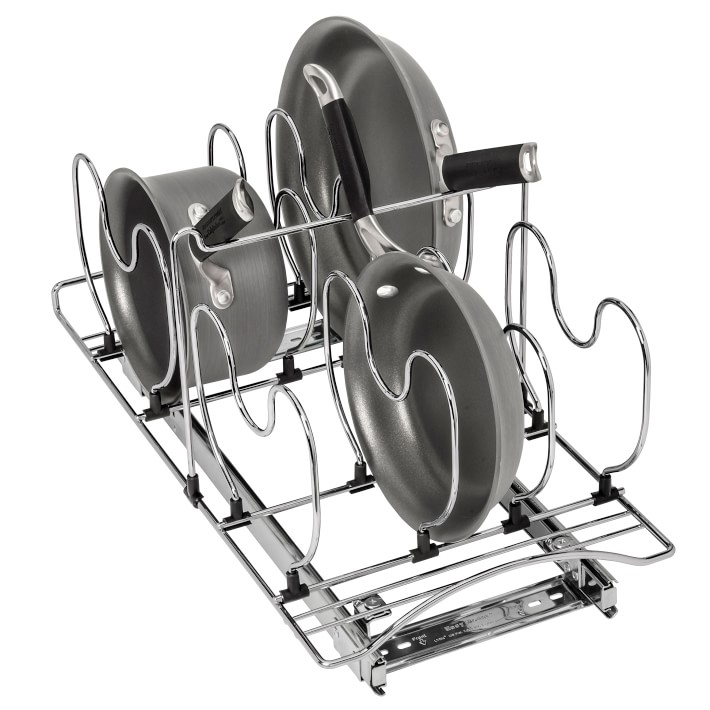 Slideout Cookware Cabinet Organizer
If you don't have drawers and have cabinets, this is a great alternative. I installed Lynk's under the sink slide-out organizer, and I love it! Their products are well made and super sturdy.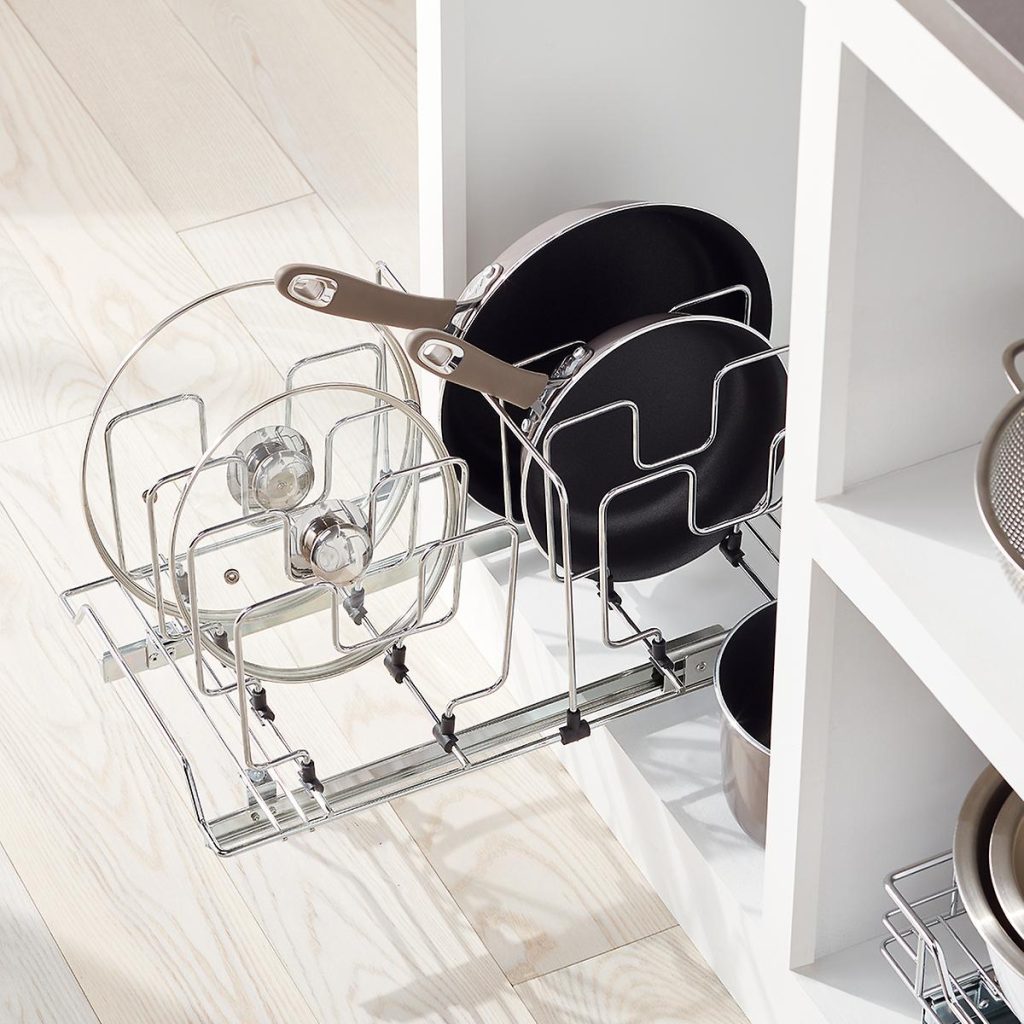 Chrome Rollout Cookware Organizer
Here is another pullout shelf, and this one is from The Container Store. It holds frying pans, but they carry quite a few more options for your bakeware. They have you covered when it comes to pots and pans organizers.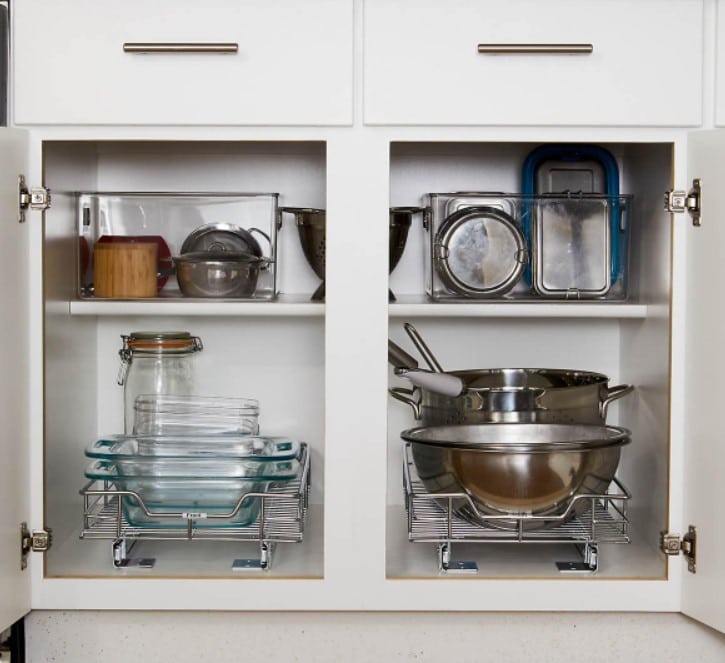 These rollout drawers give you the option to store pots and pans. I love the look of them and how sturdy they are.
It's a great alternative if you don't have pullout drawers.
This might be a good option if you prefer wood to match your kitchen cabinets. There are four different wood options, and there are more than 200 sizes to fit your kitchen.
I have one cabinet that is somewhat organized, but this product might be an excellent solution since we have to squat down to see what's below the countertop.
Cabinet Organizers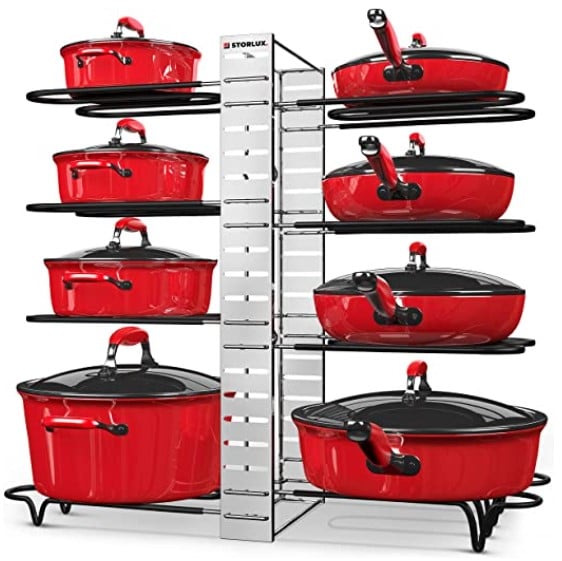 Get the most out of your kitchen space while keeping your cookware at easy access.
This heavy duty pots and pans organizer under cabinet features non-slip, rubber-coated dividers & rubber covered base to avoid scratches.
Store up to 8 frying pans, baking dishes, fry sheets, serving trays, lids, cutting boards, etc. on our pot rack organizer for cabinet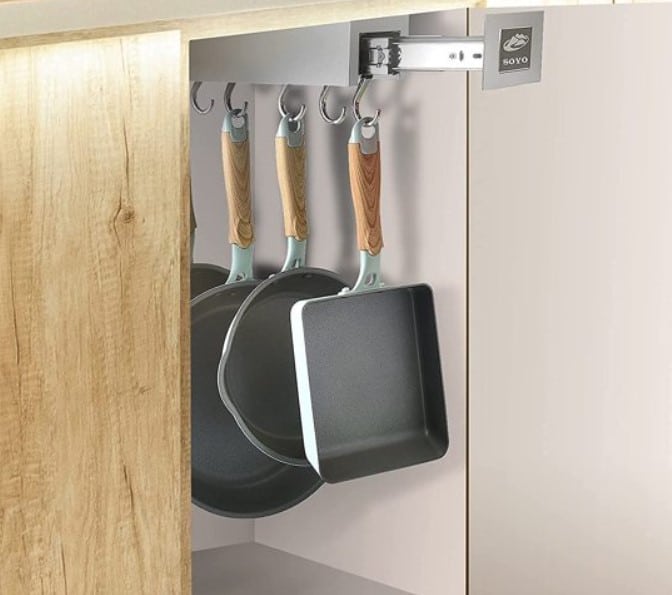 This adjustable pot rack holds pots and pans and has a smooth slide and soft close feature. The pan organizer is made from heavy duty stainless steel, which can accommodate max 150 lb cookware.
This rack is fully adjustable and has removable hooks that accommodate any size and shape of cookware. Includes 5 hooks.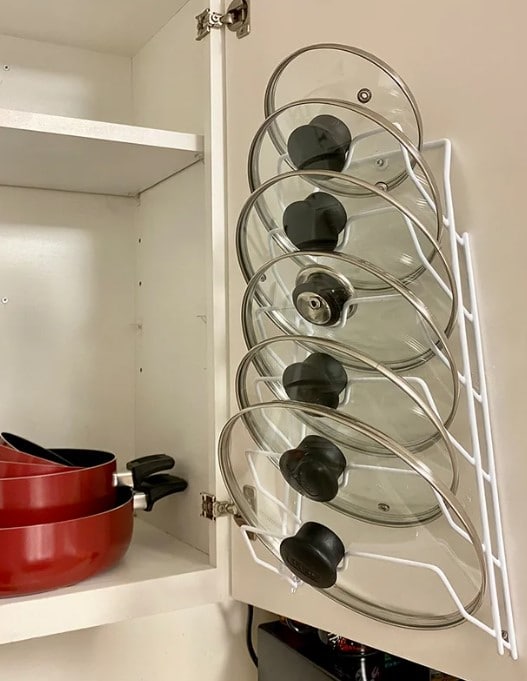 Don't have the space for your lids, then try this rack that you can attach to a cabinet door. This convenient rack will have all of your pot lids lined up in one spot to organize your pantry, cupboards, and kitchen.
This efficient rack holds six different sized lids with knobs while saving lots of cabinetry space.
Store and organize up to 6 pot lids and more with this simple, clean design made from durable and high-quality bamboo.
I bought this pots and pans organizer and I love how it changed up my lid scenario. I was concerned that the whole organizer might tip over from the weight of the lids, but so far that hasn't happened.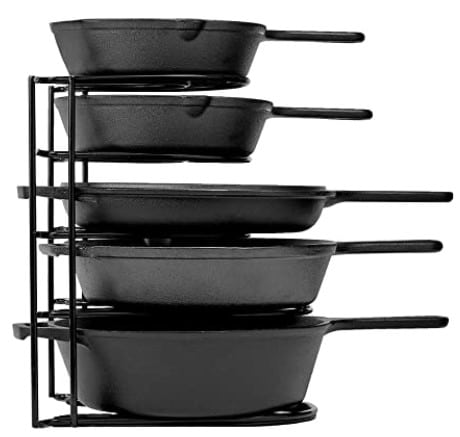 This rugged rack is designed to hold even your heaviest cast iron pans, the strong metal ensures your pan organizer will be a lifetime investment.
Durable and built to last, this rack can handle anything!
Railings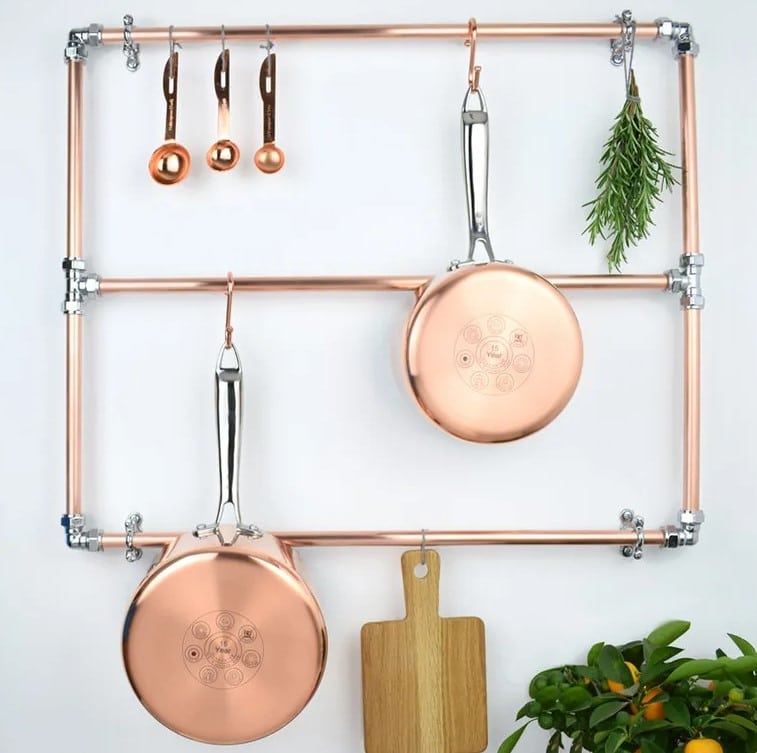 Beautiful Copper Pots and Pans Rack
Practical hand-crafted POT & PAN RACK made from 100% pure copper and contrasting chrome parts, this will suit any kitchen style and is exclusively designed by proper copper design.
Perfect for enhancing a modern industrial look and being the talking point of your kitchen.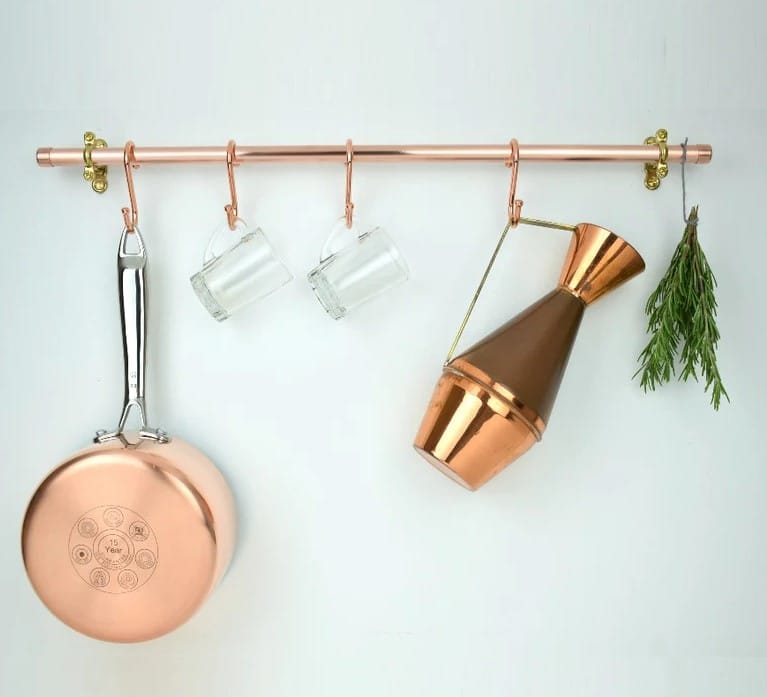 These rails Can be fitted as a single rail, double or triple rail, for a fantastic storage solution for all your pots, pans and ute
Will compliment any kitchen, and perfect for a modern and industrial look.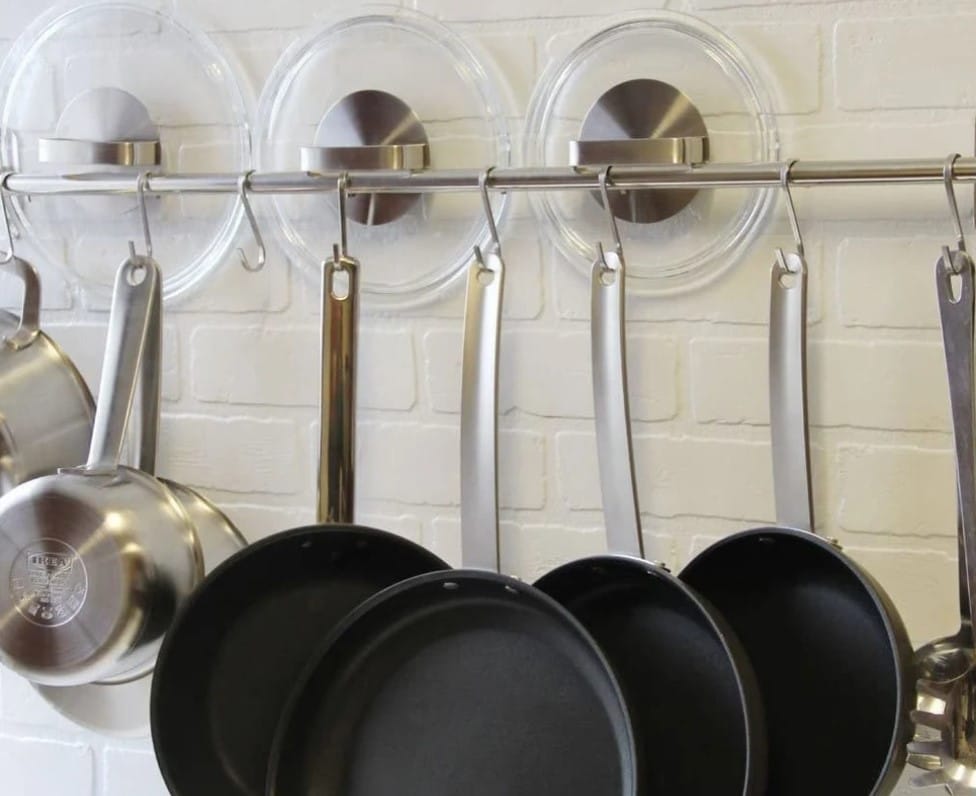 Stainless Steel Wall Mount Rail
Organize your kitchen space like a professional chef by hanging your pots, pans, kitchen utensils, and towels by using stainless steel rail and hook set.

Saves space on the countertop. It can also be used as a towel rail or a pot lid rack.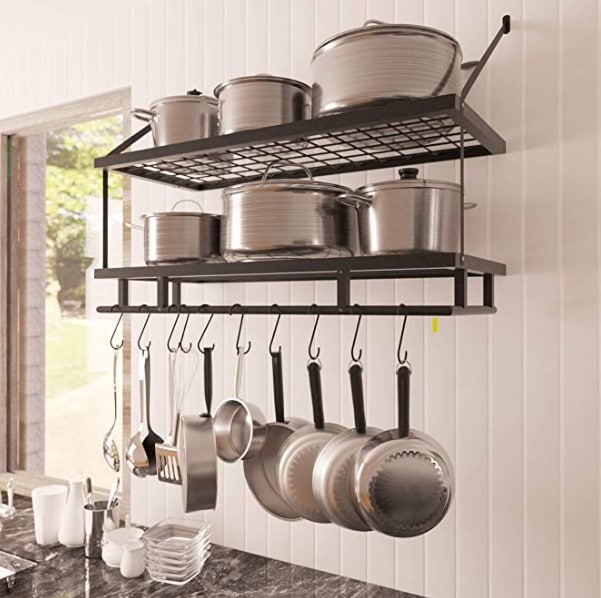 Wall Mounted Pot Holder with Shelves
This wall-mounted pot holder has double-tier shelves to maximize your kitchen space. It is heavy-duty and has excellent reviews.
So if you love this farmhouse style, then you might want to check out this pots and pans organizer.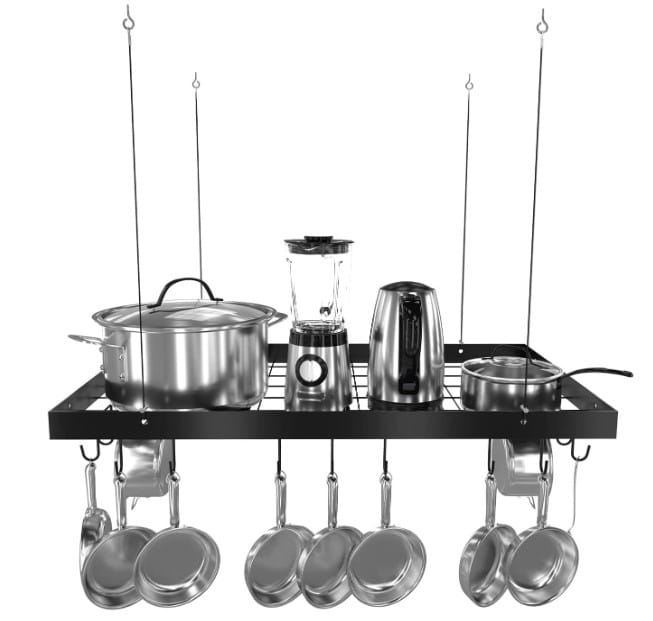 If you're cramped for space, then use this sturdy pot rack that you hang from the ceiling.
The long steel rope has a sleek look for a modern kitchen. The wire is adjustable, and the rack comes in two different sizes.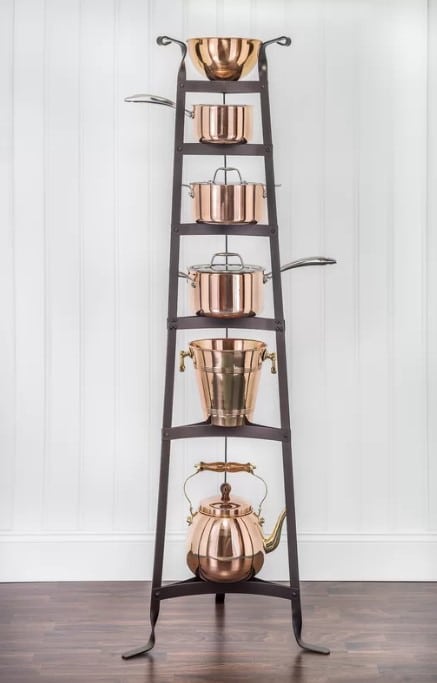 Cookware Free Standing Floor Based Pot Rack
This versatile stand has six shelves to hold pots, pans, plants, or whatever else you like to store. The kitchen items are accessible in this pretty display.
Choose from a bunch of finishes to match your kitchen.
---
If your kitchen is well organized then it will continue to stay organize. This is the true test of a job well done. So, tackle your kitchen and find the perfect organizing system for your pots and pans.
Cheers,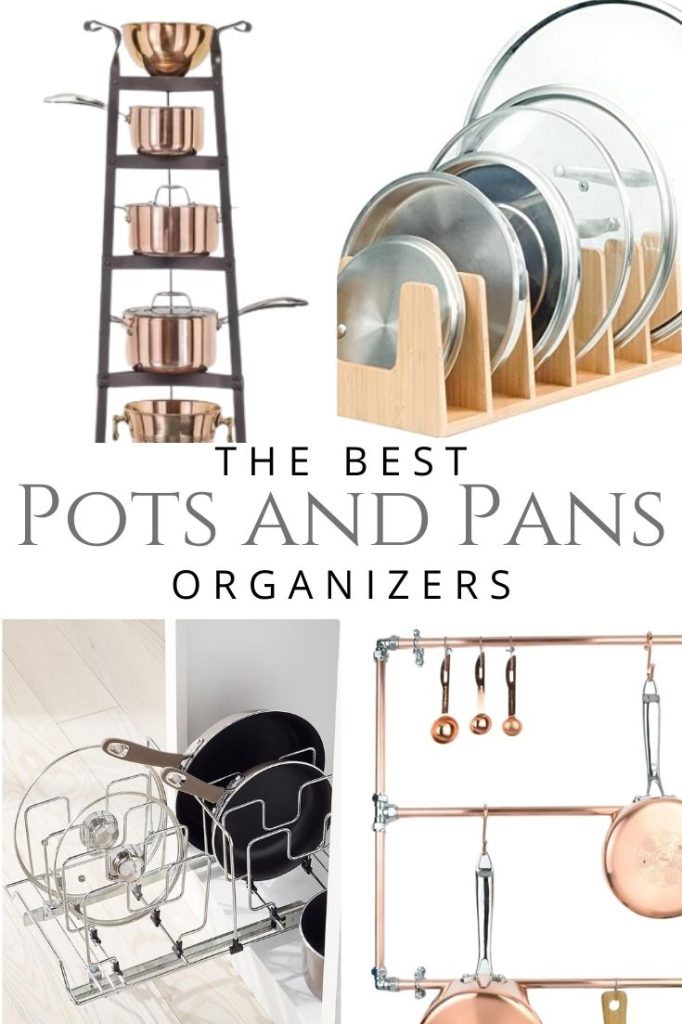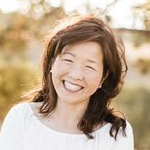 Latest posts by Janine Waite
(see all)