Today's Happy Home Decor is my Summer Home Tours. Can I just mention that I'm so delighted to be collaborating with my wonderful friends for this tour. Just the other day, I was visiting with my friend, Laila and she was chatting about her remodeled home. I love that she has a one-story home and I'm sure she is doing a grand job redoing it. By the way, her blog is full of inspiration and she is such a beautiful person inside and out! Here is a link to her blog, Designs by Laila.
Without further adieu, come on in and welcome!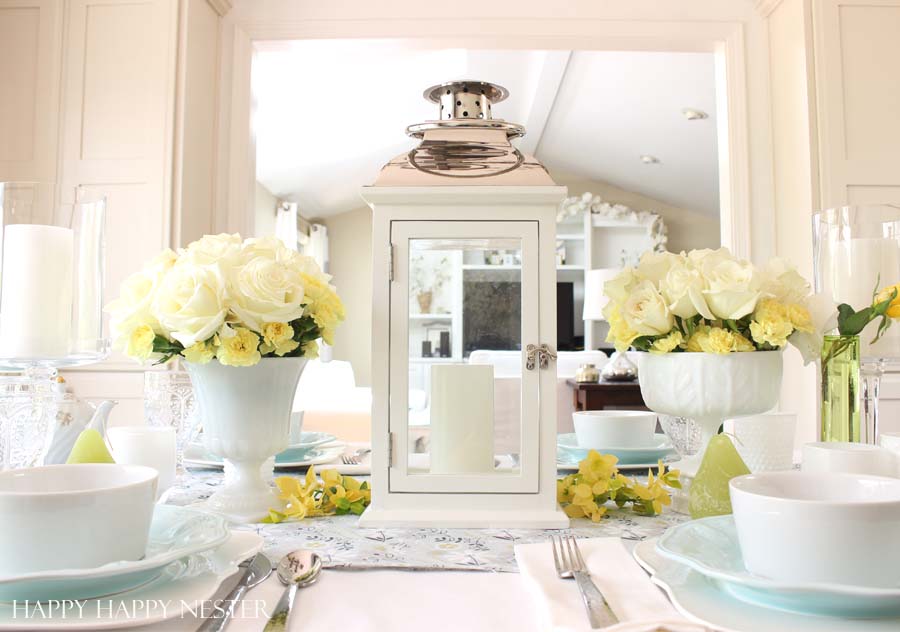 Summer Home Tours
Growing up in a big family, our summer trips meant that we would all pile into our gold colored station wagon and drive to our summer destinations.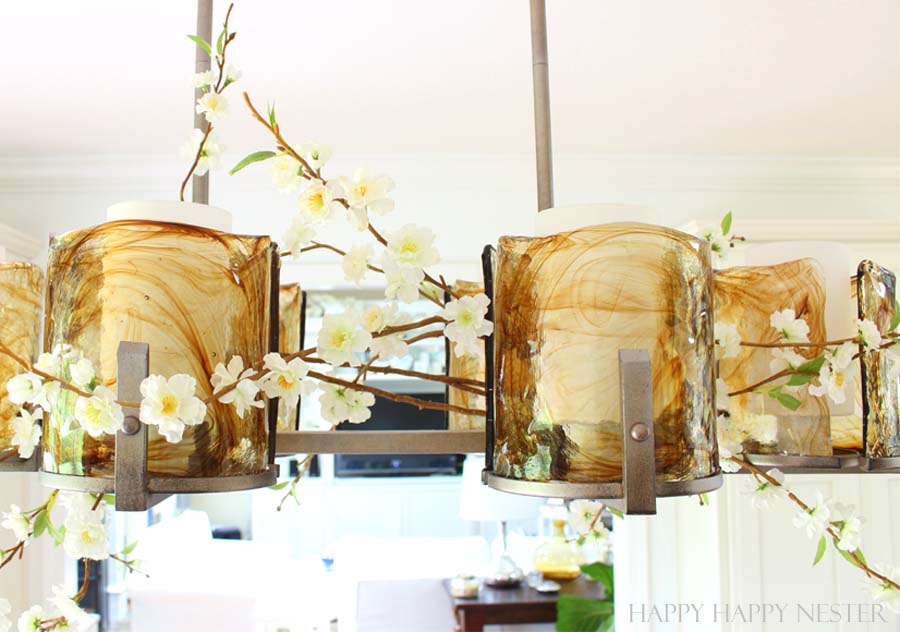 Sometimes we would take a trip north to Oregon and lodge in a rustic cabin on a lake. Here we would rent a boat and me and my four older brothers and dad would spend early mornings out on a fishing boat. Ultimately, we were hoping to land a few big whopper trout.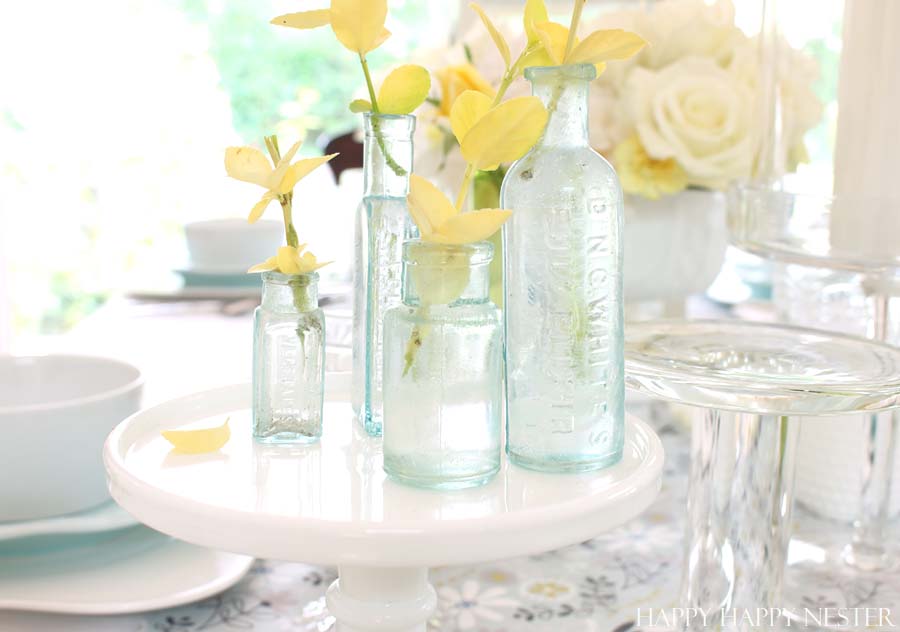 I do have priceless memories of my brother driving the boat and enjoying his new found skill. Ultimately the boys would yell at him to stop his erratic and fast driving.
Yes, we were that family who's loud conversations were echoed throughout the serene and quiet lake. Can you imagine all of us crammed into a tiny boat with fishing poles and lines going every which way? I'm sure we were quite the entertainment for many on the lake.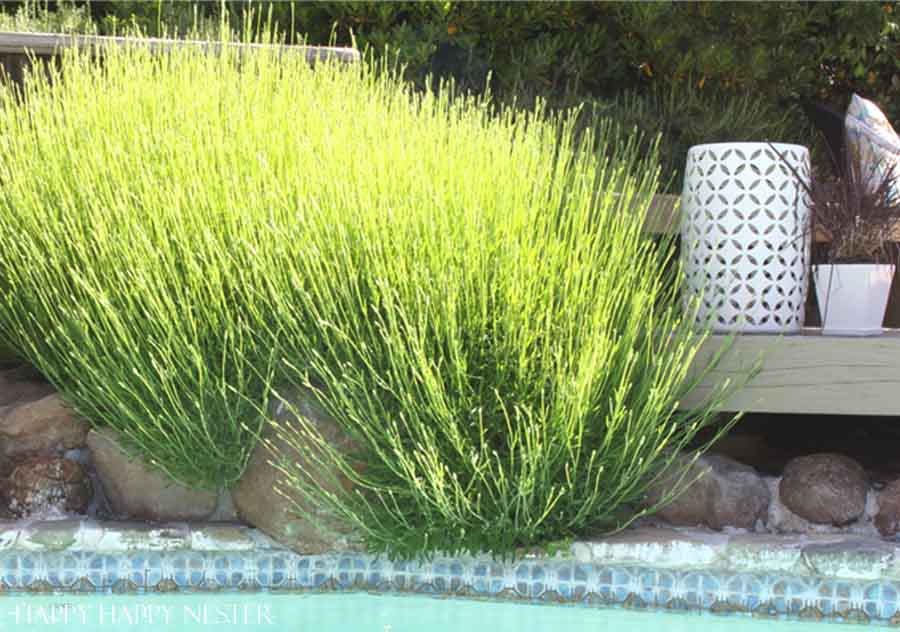 Maybe all these wonderful summer traditions imprinted on my brain and now, this time of year, I love to introduce various shades of blues into our home decor.  It represents to me a renewal of seasons and a fresh spirit that I feel captures summer quite nicely.
Let the Tour Begin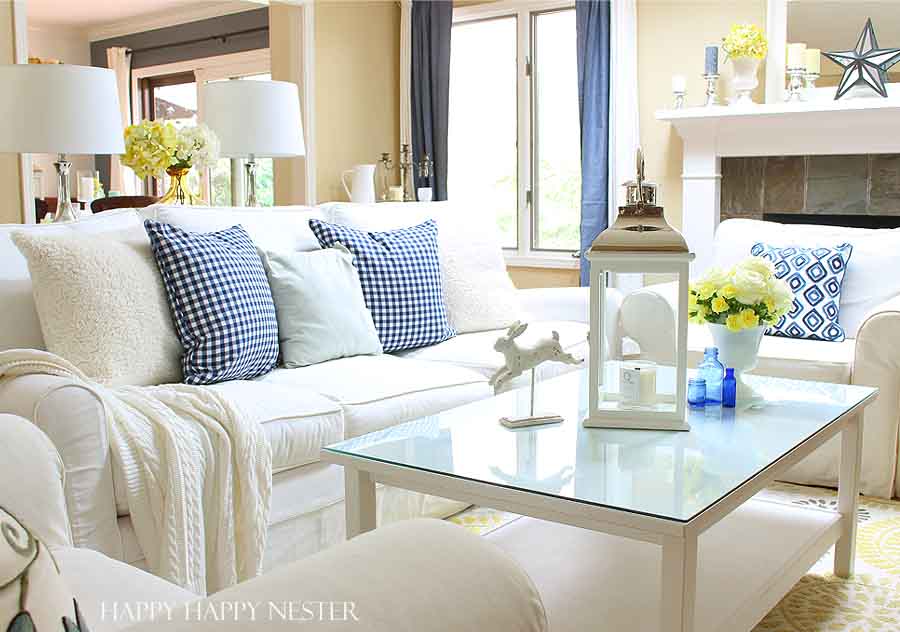 I must confess that I surprised myself these past couple days, I've been packing for a major family vacation as well as planning a fun pop-up event at a local business. Somehow, I was able to get our home ready for summer despite my shenanigans. But if you missed last years post, make sure to check out, my summer tour from 2016.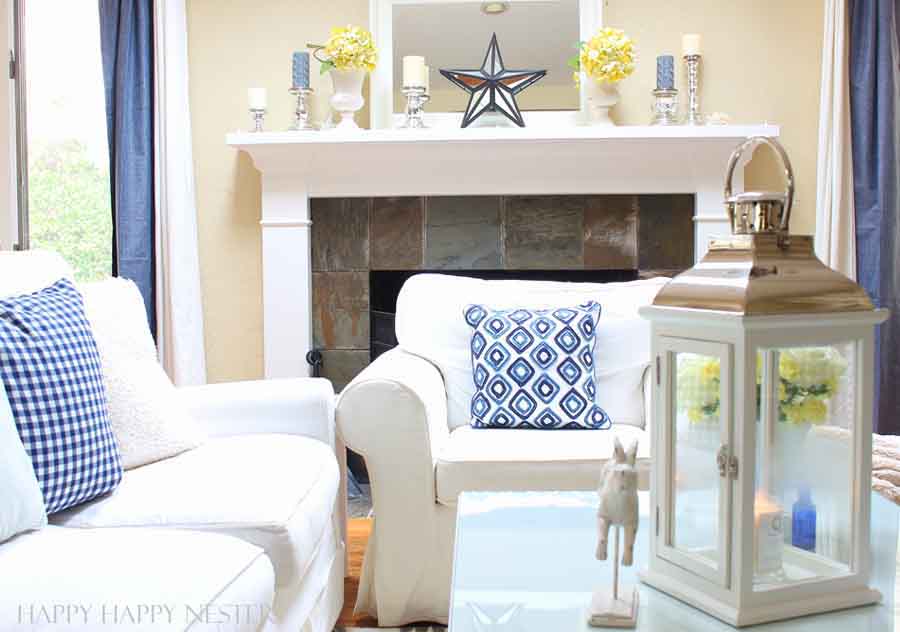 So, this year's decor all started with my new found gingham pillows. From there everything else just fell into place.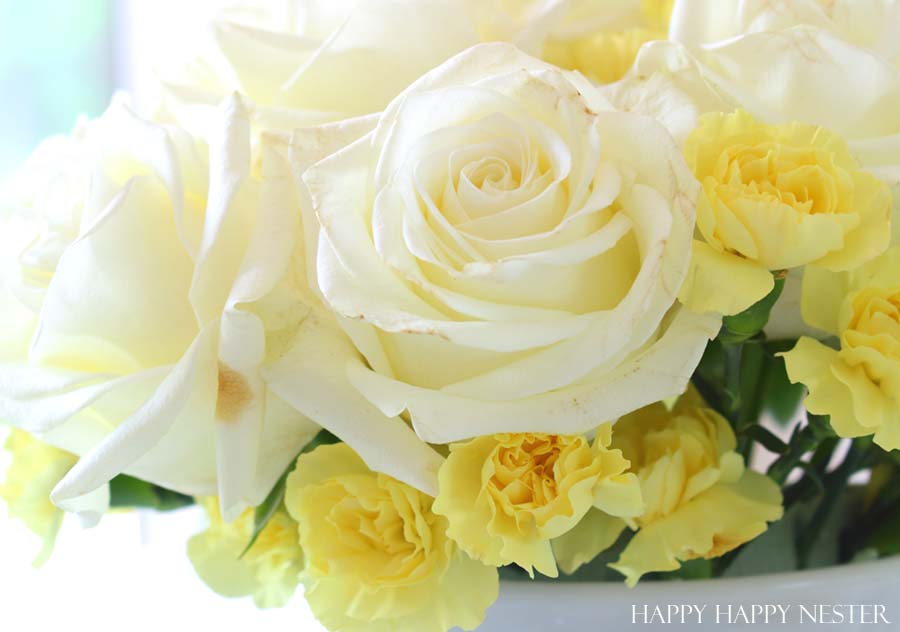 White flowers, with a touch of yellow, was just the ideal compliment to the blue. And mostly I love how I created this simple bouquet for under $15. I have another post on how to build a $15 floral arrangement .
I was drawn to silver details for its sparkle and brightness that balanced the navy blue so nicely. Next, I immediately rounded up a few old cobalt blue bottles from my husband's collection and I was ready to create my blues of summer.
Let's Head to the Dining Room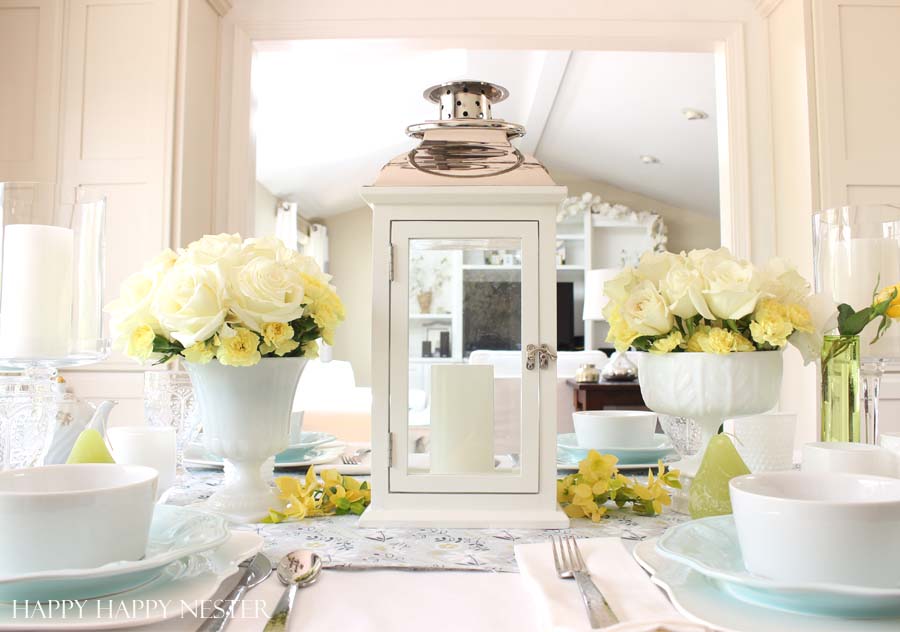 This Pottery Barn lantern is stunning and even prettier in person!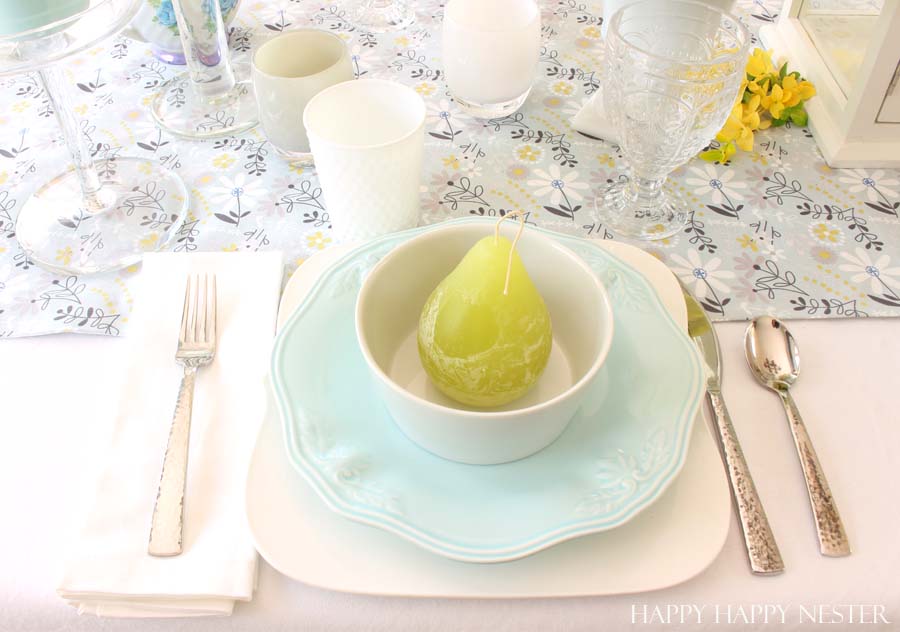 These are just a few of my husband's antique bottle collection. Of course, he is from Vermont and most of these are New England bottles he has collected since he was a kid!
Outdoor Spaces are my Favorite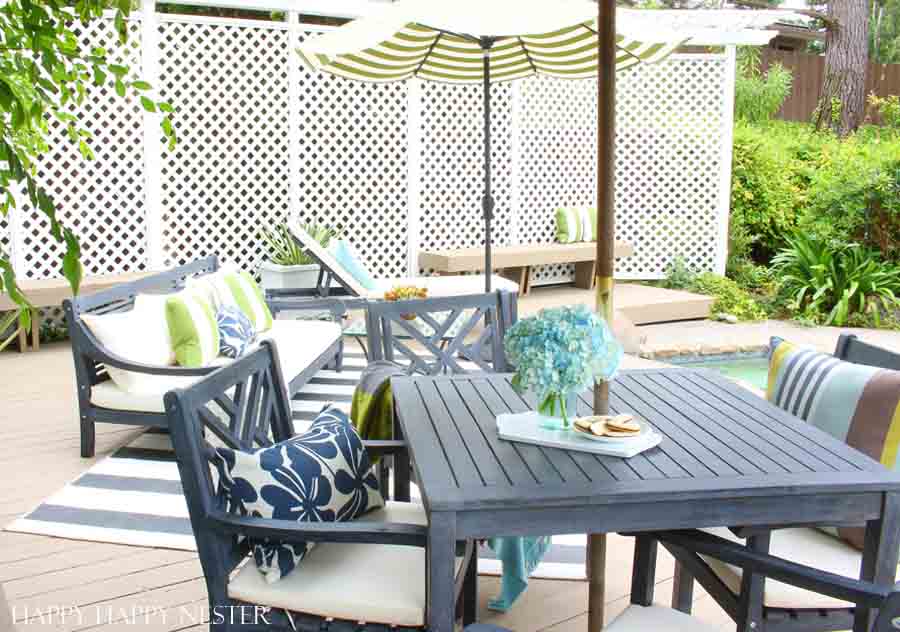 I've been diligently creating a fun outdoor space with my new Safavieh Outdoor Bradley Furniture. It is finally coming together so nicely and now we need to host a fun party with friends! I seriously think my son will have some of his friends over this summer when the evenings are warm and fun.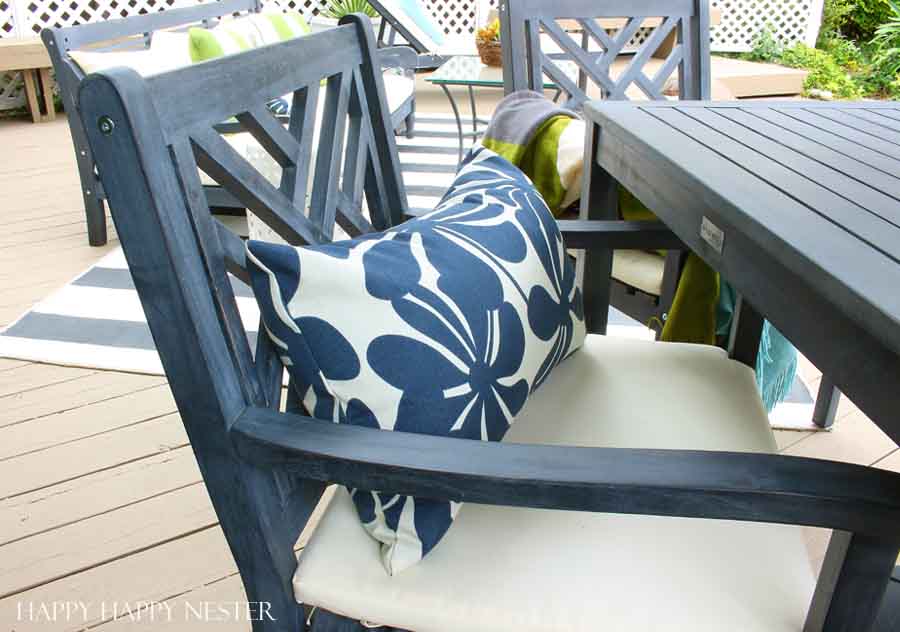 This plantation navy blue pillow is so my style. For some strange reason, I love the big bold prints and especially if they are a Hawaiin style fabric! I love anything Hawaiian.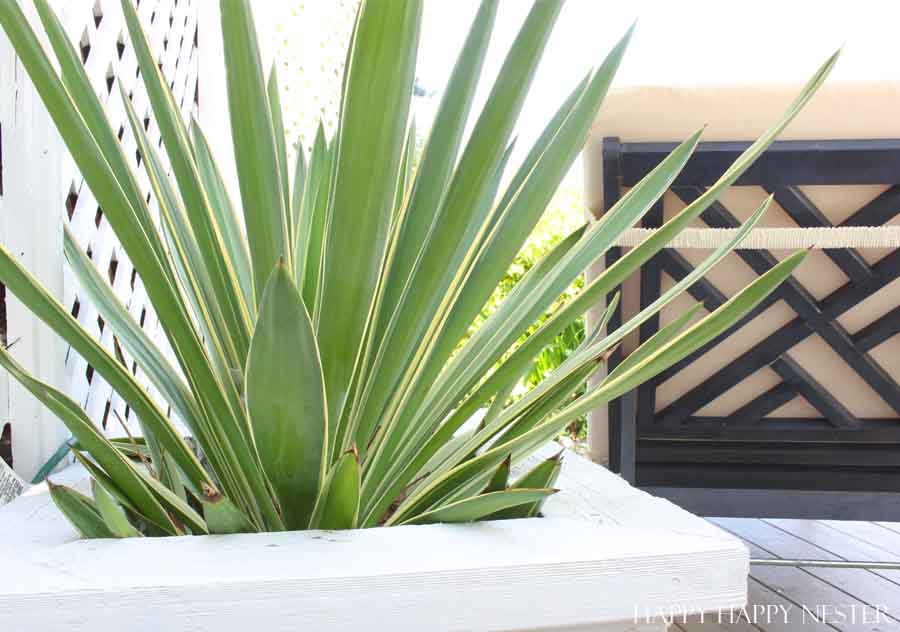 Well, I'm off to vacation and I'm sorry, I have to say goodbye, but wait… you can visit my friends, Kim and Lacey at Styled with Lace for more summer home tours!
Cheers,

Shop This Post



You won't want to miss my friend's summer home tours!
Happy Happy Nester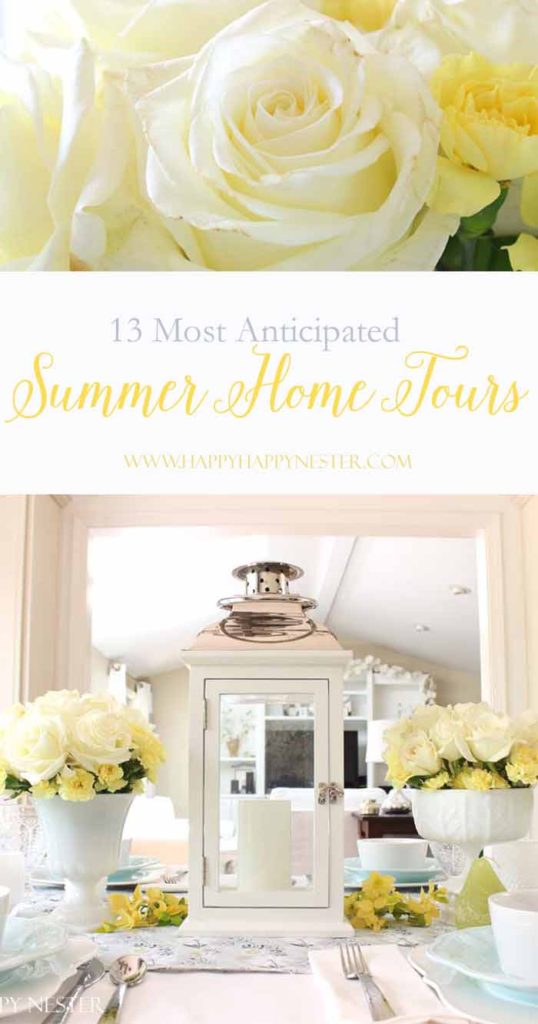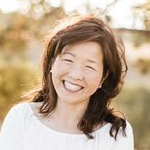 Latest posts by Janine Waite
(see all)