it appears that the competition between my husband and i, was quite popular among happy happy nester readers. since we are naturally competitive in the kitchen and our home, we did enjoy blogging about our different ways of roasting brussels sprouts. for those of you who maybe missed this post, here is the link:
brussels sprouts post
  i'm hoping i can coax my hubby into making this a monthly feature. 
~ a funny note about the nester ~
as a child we went on family fishing trips every summer
and my youngest brother was in charge of driving the boat
and he was a maniac driver scaring every fish in the lake. it was fun
fishing with all four of my older brothers and my dad!
background and setting:
so, while we were vacationing in montana, we went head to head on the best way to prepare stream-caught trout. my husband is an avid fly fisherman and he dreams of cashing it all in for a quieter lifestyle in rural montana. but in the meantime, he has to settle for a couple weeks of the summer.  so this month's competition took place in a log homestead on a sprawling ranch near the blackfoot river, which some of you might know as the place where they filmed the movie, "A River Runs Through It." so without further ado, here are our two ways to prepare trout – the right way… and my husband's way.
Mountain Mike's Bacon-Wrapped Trout
Every now & then, I'm overcome by the Paleolithic urge to venture into the wild in quest of meat for the table. My success at these endeavors (historically, somewhat hit & miss) is intended to prove my worthiness to lead the Clan (my wife, aka the Nester, seems to be under the impression that she's in charge of things). My quarry of choice, whenever possible, is wild trout. And to shore up my odds of success, I've invested a small fortune in fly fishing gear. Plus multi-week stays in creek-side cabins in Western Montana. You know, typical Paleolithic Clan Leader stuff.
So when I finally come limping home with only a half-dozen, half-grown fish to show for my efforts, I need an exceptional trout recipe. A recipe so transportingly delicious that no one will think about their growling stomachs or the fact that they'd been waiting hours and hours for the trout dinner I'd promised. Like so many great Clan Leaders before me, I turn to the sure-fire solution of an outdoor grill and a whole lot of bacon.  
Ingredients
·         5 to 7 pan-sized native Montana trout (preferably caught on dry flies in a mountain creek)
·         Arrogant Bastard Ale (by Stone Brewing Company)
·         Several slices of rustic or sourdough bread
·         Sage, rosemary, thyme (whatever spices you like in your stuffing)
·         Salt & Pepper
·         Butter
·         ½ of a large yellow onion (minced)
·         5 or 6 cloves of garlic (minced)
·         Olive oil
·         Bacon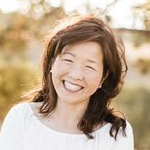 Latest posts by Janine Waite
(see all)