My post for this beautiful day in May is Container Gardening Ideas. Yes, summer is around the corner, and now is the time to get ready for planting your pretty containers. Well, I have quite a few simple flower pots around our patios and so here is a peek into our planters.
*The following post contains affiliate links.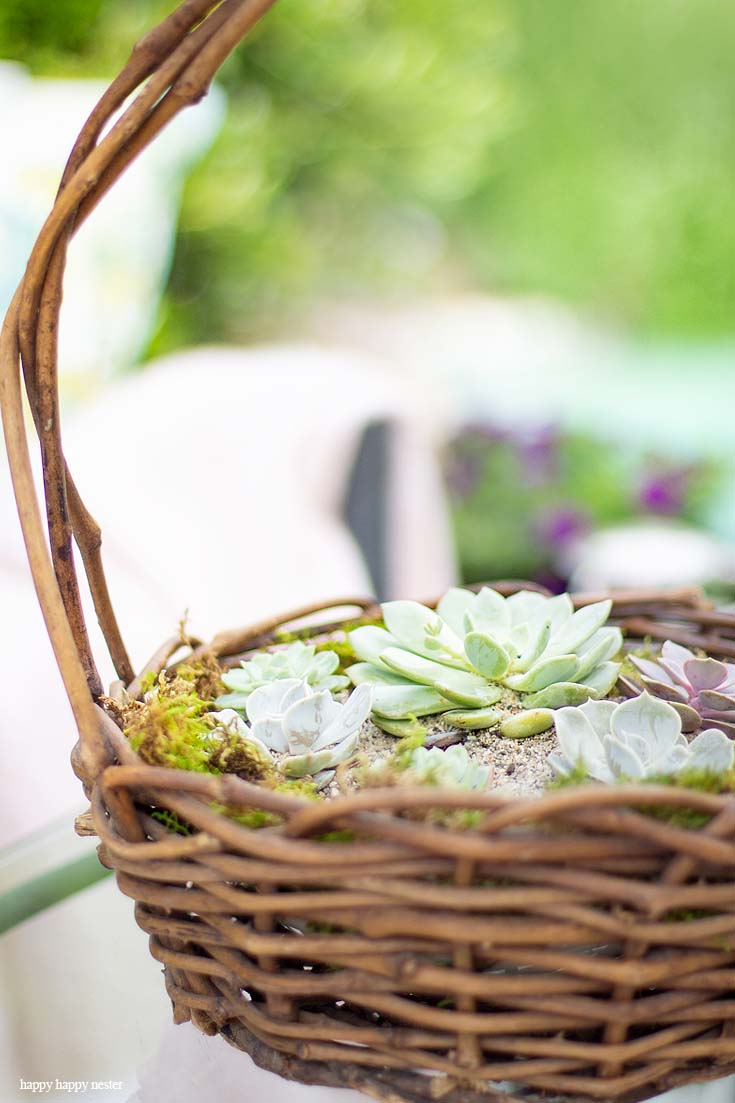 Today is a wonderful collection of gardening ideas. From succulents, annuals, and perinnials there is something for every type of garden. Spring always is a sweet invitation to get busy in the yard. Around here when summer hits the weather is super warm and all we want to do is hangout on the patio.
15 Container Garden ideas
I rounded up not only our flower pots around our home, but also some gorgeous containers from my friends! Enjoy perusing all these inspiring container garden ideas!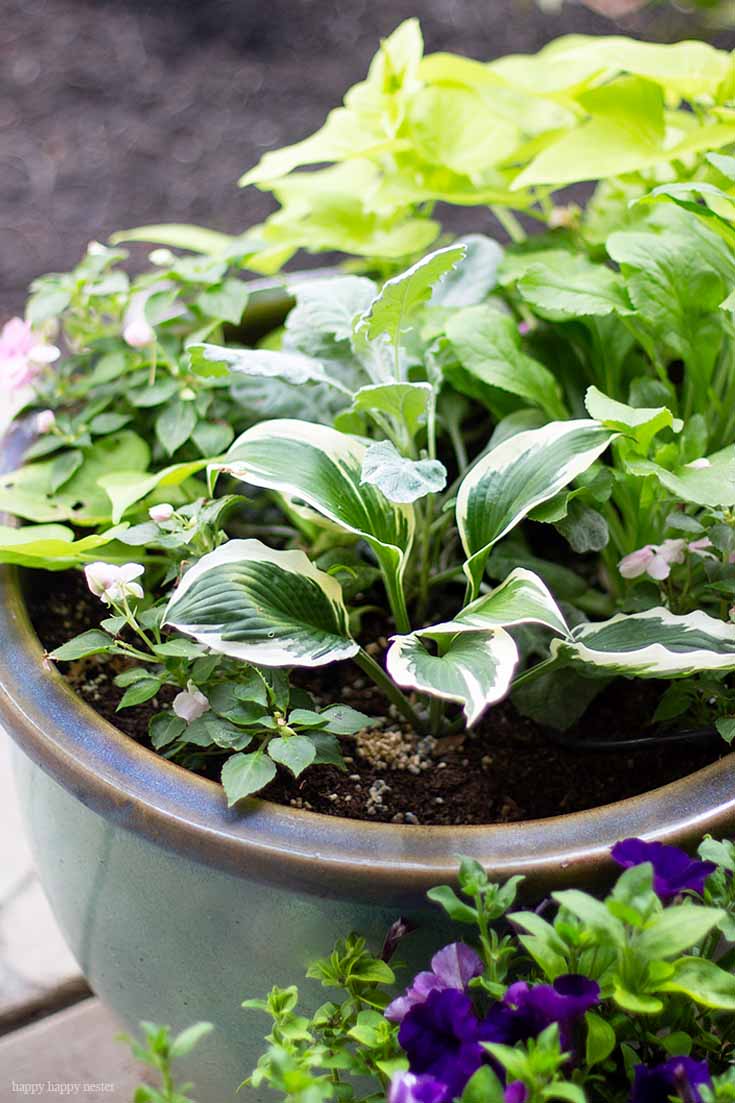 Container Garden Ideas: Ceramic Pots
About a month and a half ago, I planted this pot and filled it with the green Sweet Potato Vines as well as a Hosta, Impatiens, Lambs Ear, and Campanula Deep Blue. So most of these flowers are shade-loving plants. Also, a few of these plants are deer-resistant plants since our resident deer love to help themselves to our flowers in our front yard. I do spray them with deer repellent since I read that no plant is really deer resistant. Also a side note, we have drip irrigation going to our two ceramic pots.
A few deer-resistant plants:
Boxwood, Coleus, Daylily, Digitalis, Bleeding Heart, Dusty Miller, Foxgloves, Hardy Geranium, Hostas, Lambs Ear. Lavender, Pansies, Peony, Petunias, Rosemary, Sage, Snapdragons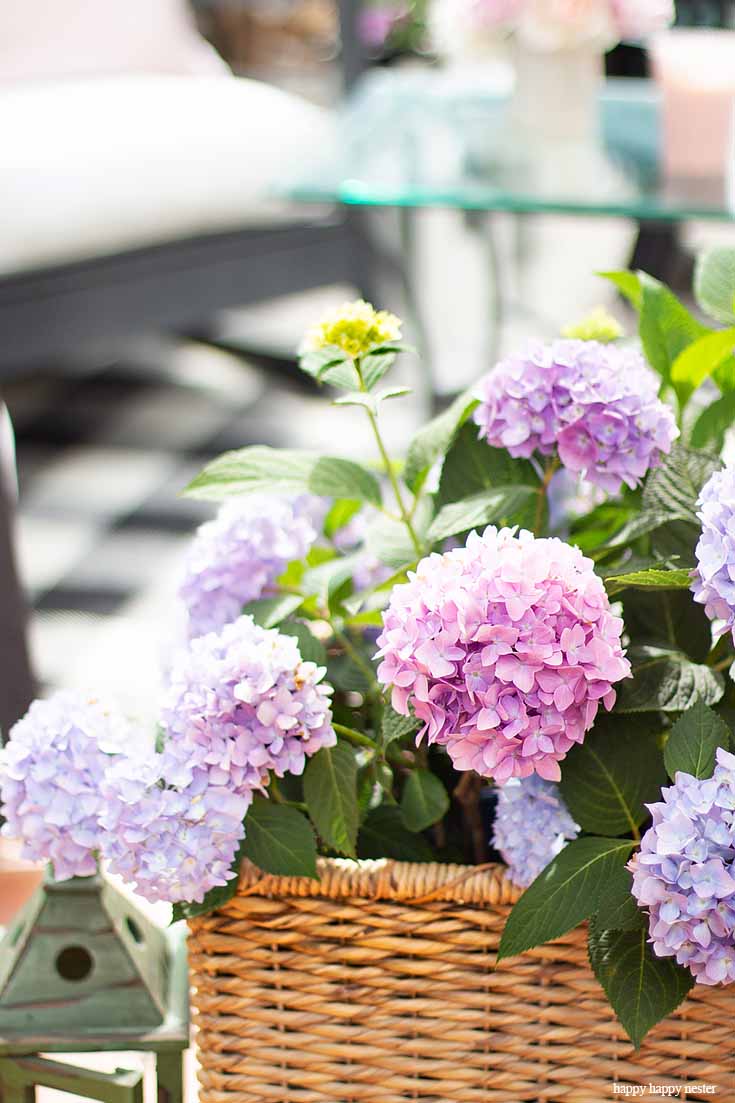 Container Garden Ideas: Baskets
Well, until my husband plants my beautiful hydrangea plant in our garden, I housed it in this lovely wicker basket. I love the combination of hydrangeas and baskets. We have three flower beds full of hydrangeas, and this spring we planted quite a few, and I'm patiently waiting for their gorgeous blue and purple blossoms. So far, our deer haven't figured out how to jump our garden fences.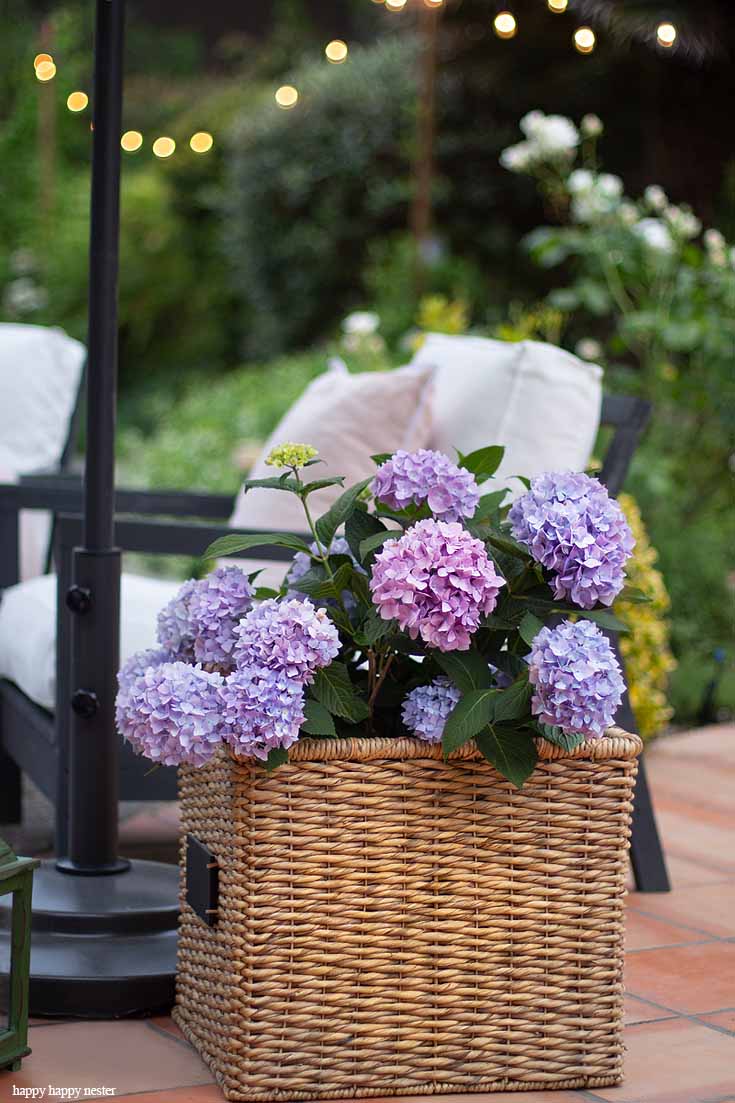 I just posted my outdoor living space post, and this is one of the patios that I have decorated. Our yard is quite big, and so we have divided it into quite a few rooms.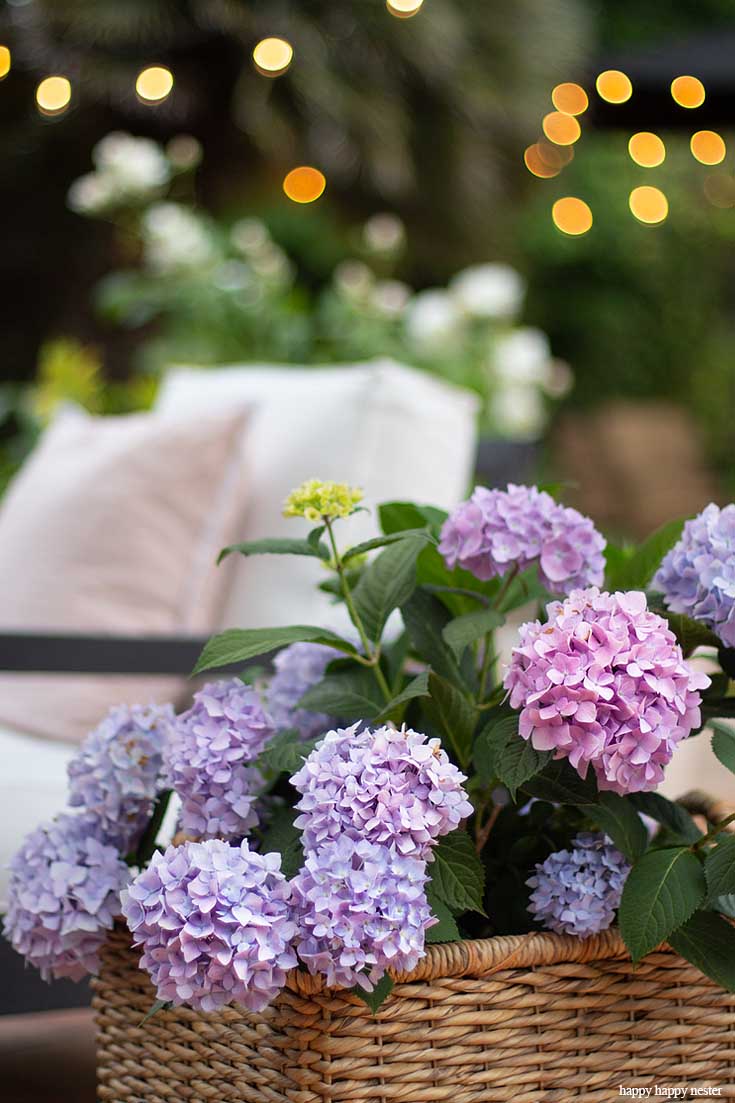 Note the outdoor hanging lights. My husband installed them, and he had me take photos of his DIY project so, hopefully, I'll get that post published soon since he keeps asking me. If you are interested in my outdoor DIY projects, check out our deck DIY.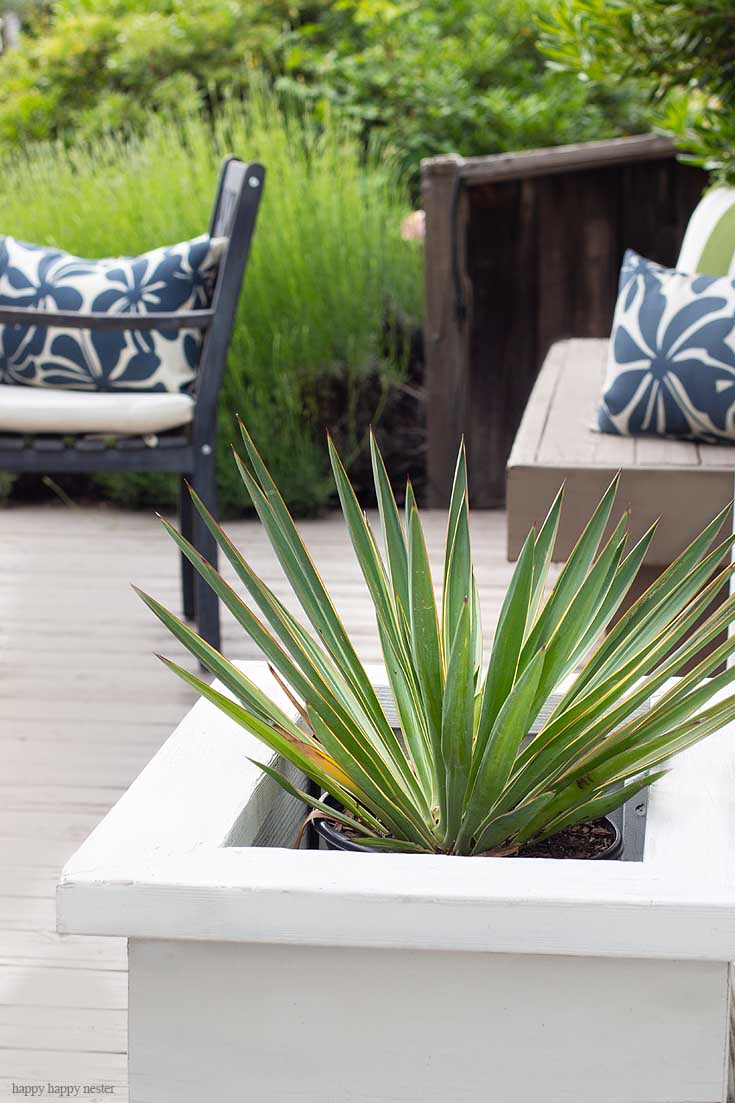 Container Garden Ideas: Drought Resistant Plants
These Yucca plants are the perfect plants for our scorching hot pool deck. This spot gets tons of sun during the summer, and we need drought-resistant plants. We have two Yuccas, and luckily they have survived our blazing hot summers.
Drought Resistant Plants
Asters, Bearded Iris, Dianthus, Echinacea, Foxgloves, Larkspur, Lilacs, Morning Glory, Sedum, Sunflowers, Tulips, Yarrow, and Yucca.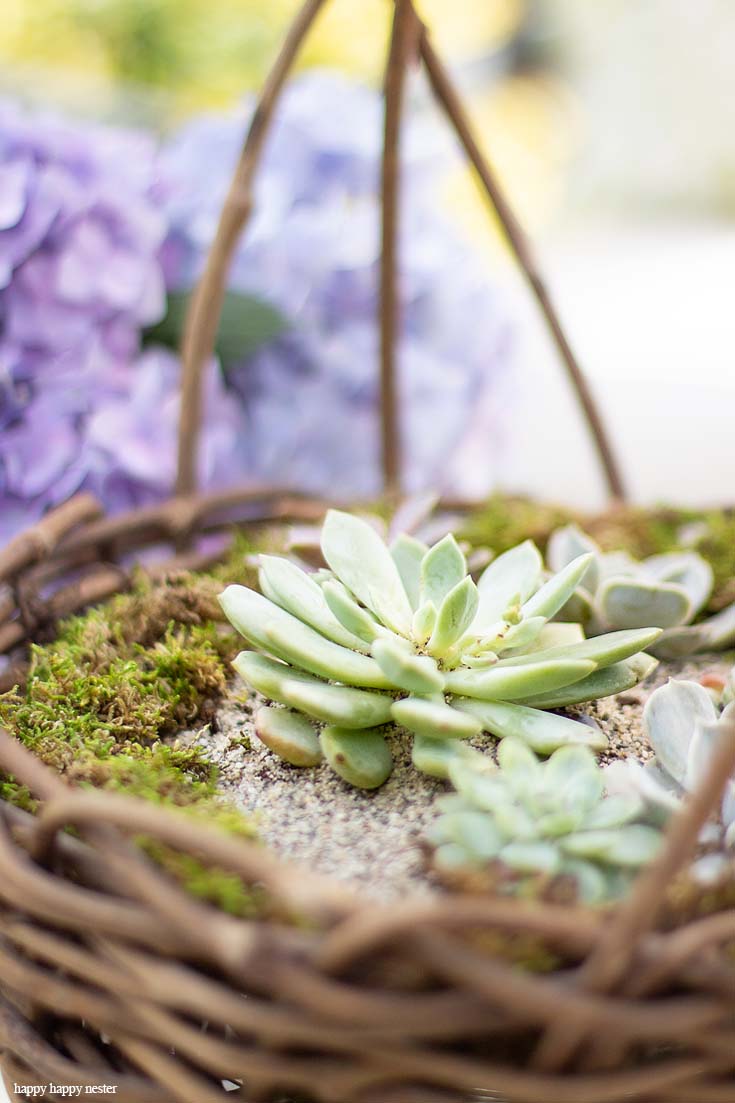 Of course, some drought-resistant plants include succulents.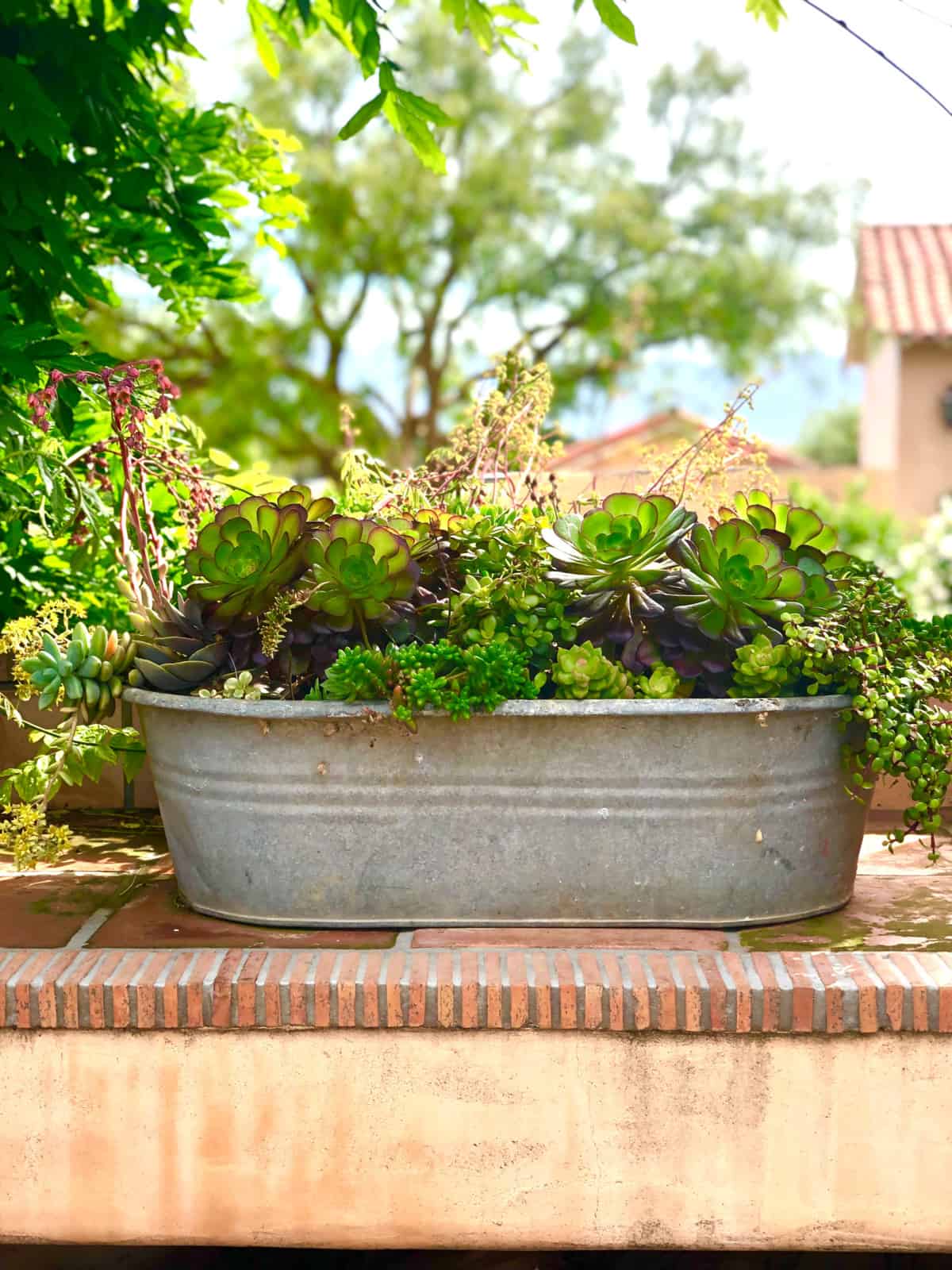 This is a beautiful tin container of succulents from Cindy Hatter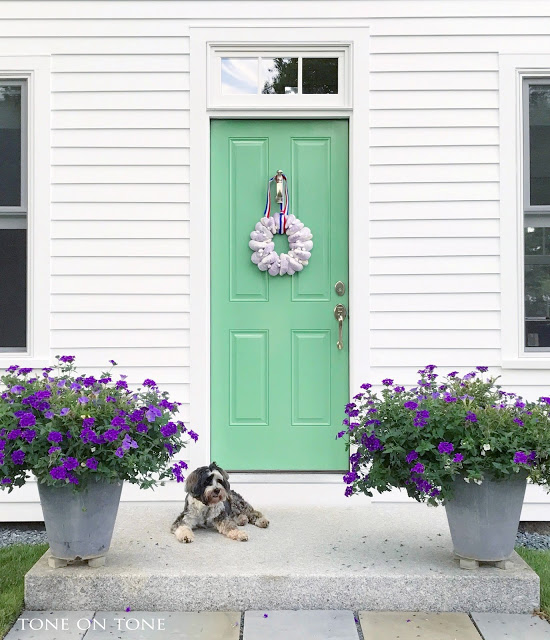 Beautiful Annuals
This is from my friend Loi's home and his blog Tone on Tone. Oh, my everything he plants is gorgeous!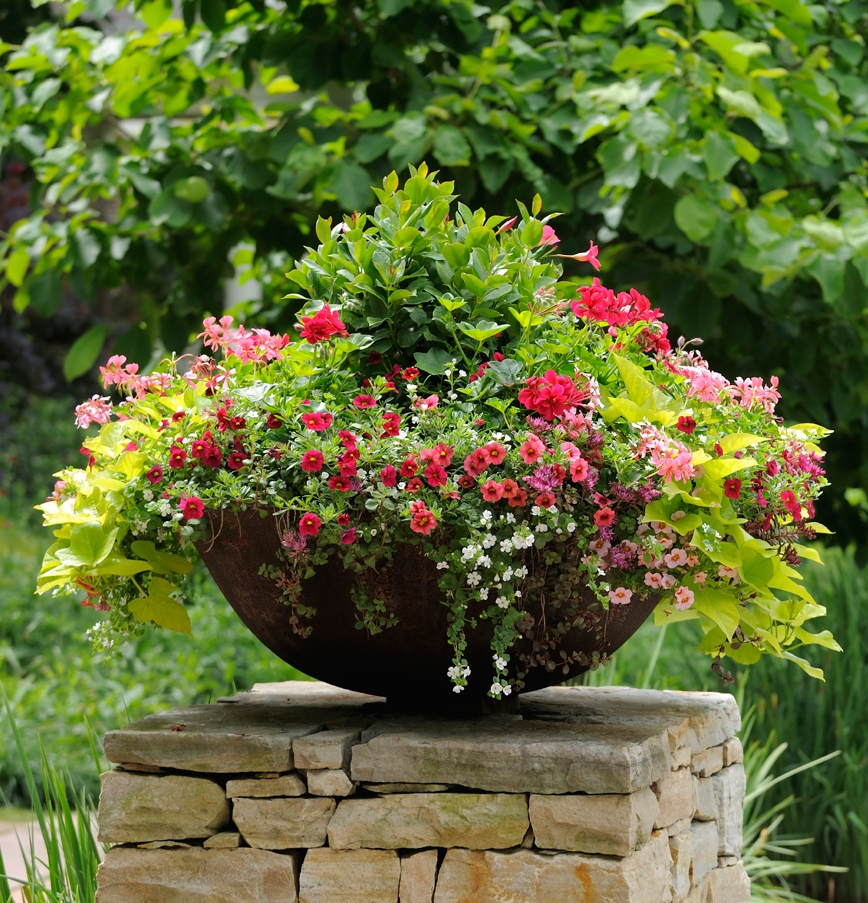 You can find the source of this flower container here.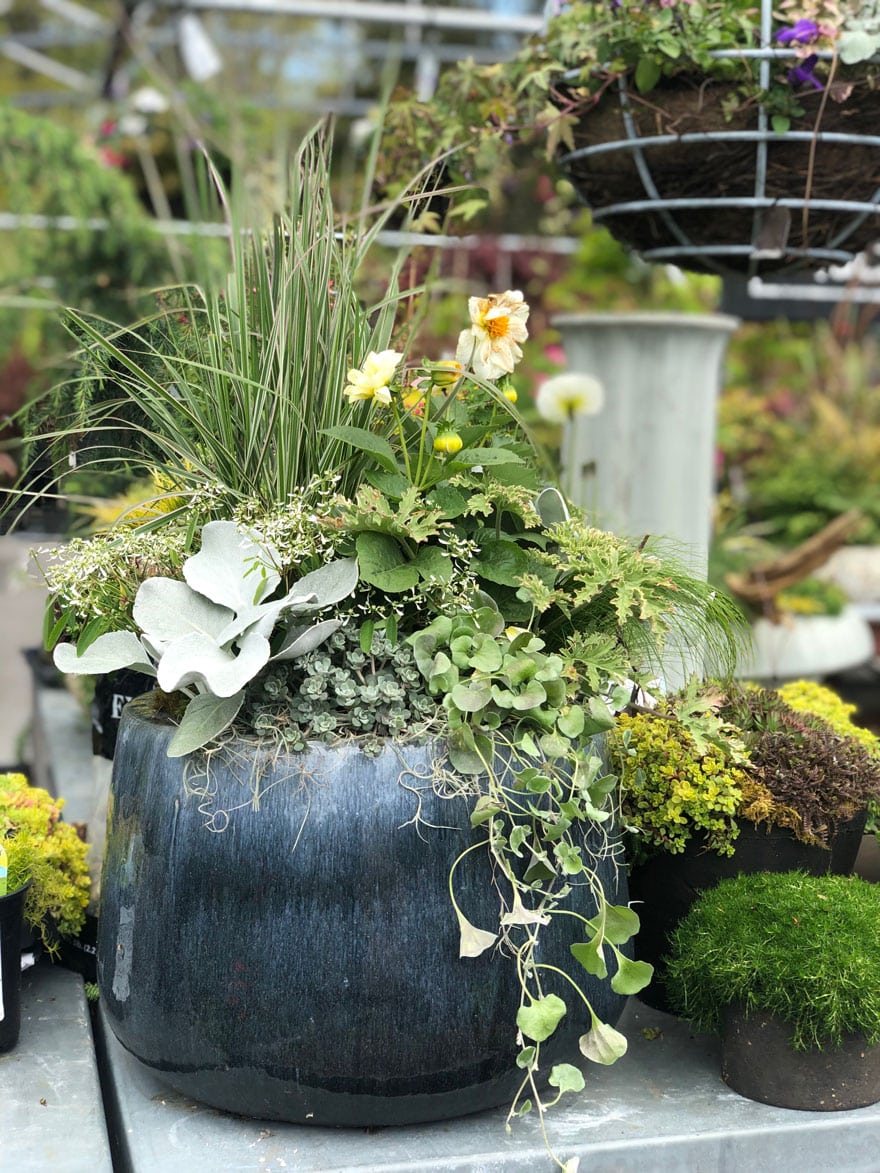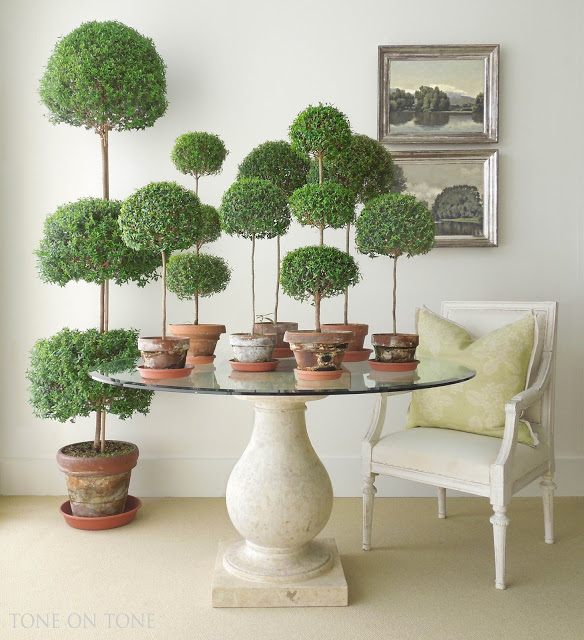 Topiaries
This is from Loi and his mrytles have graced the pages of Martha's Stewart Living magazine.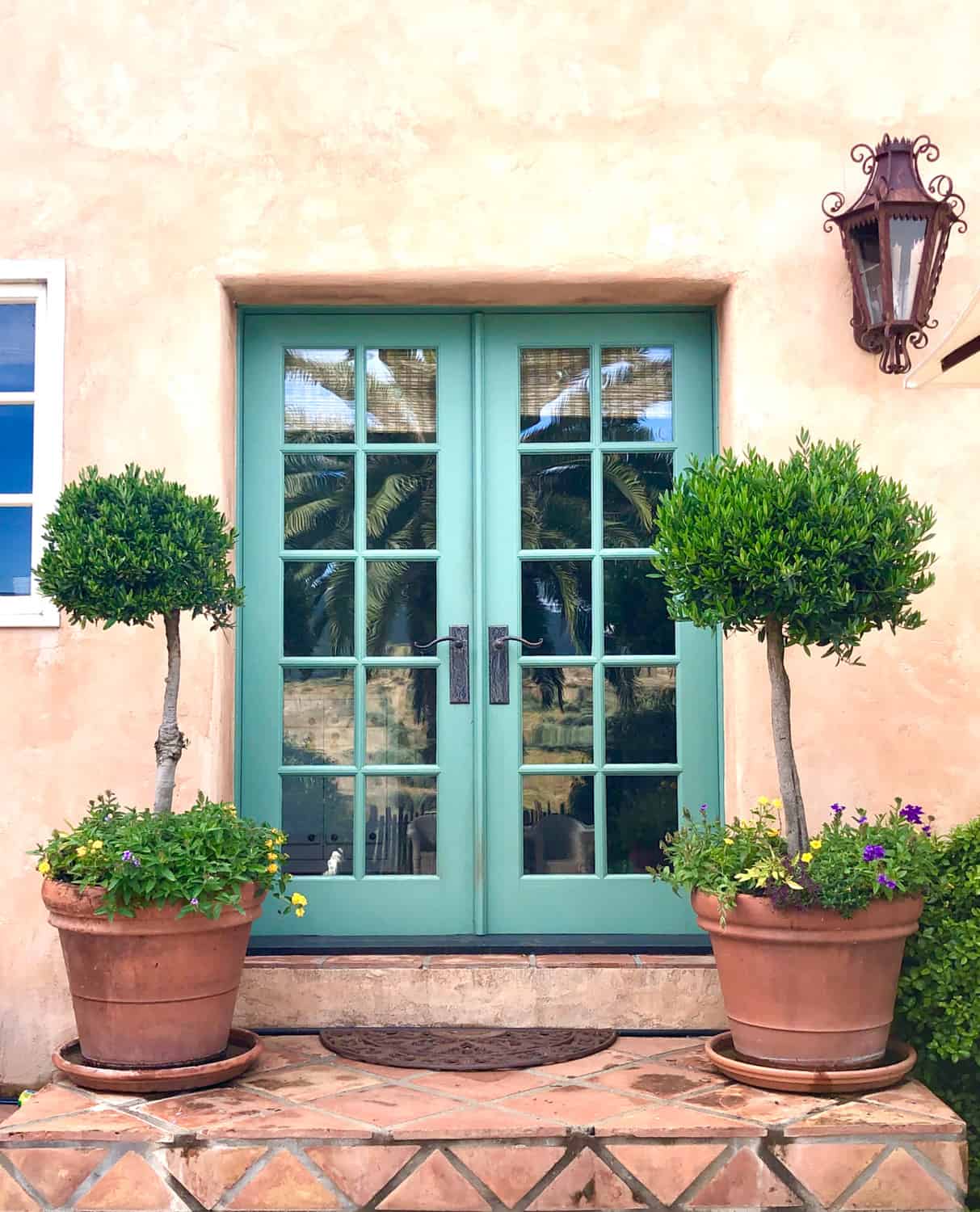 These gorgeous topiaries are on the front porch of Cindy Hattersley. Her home is amazing!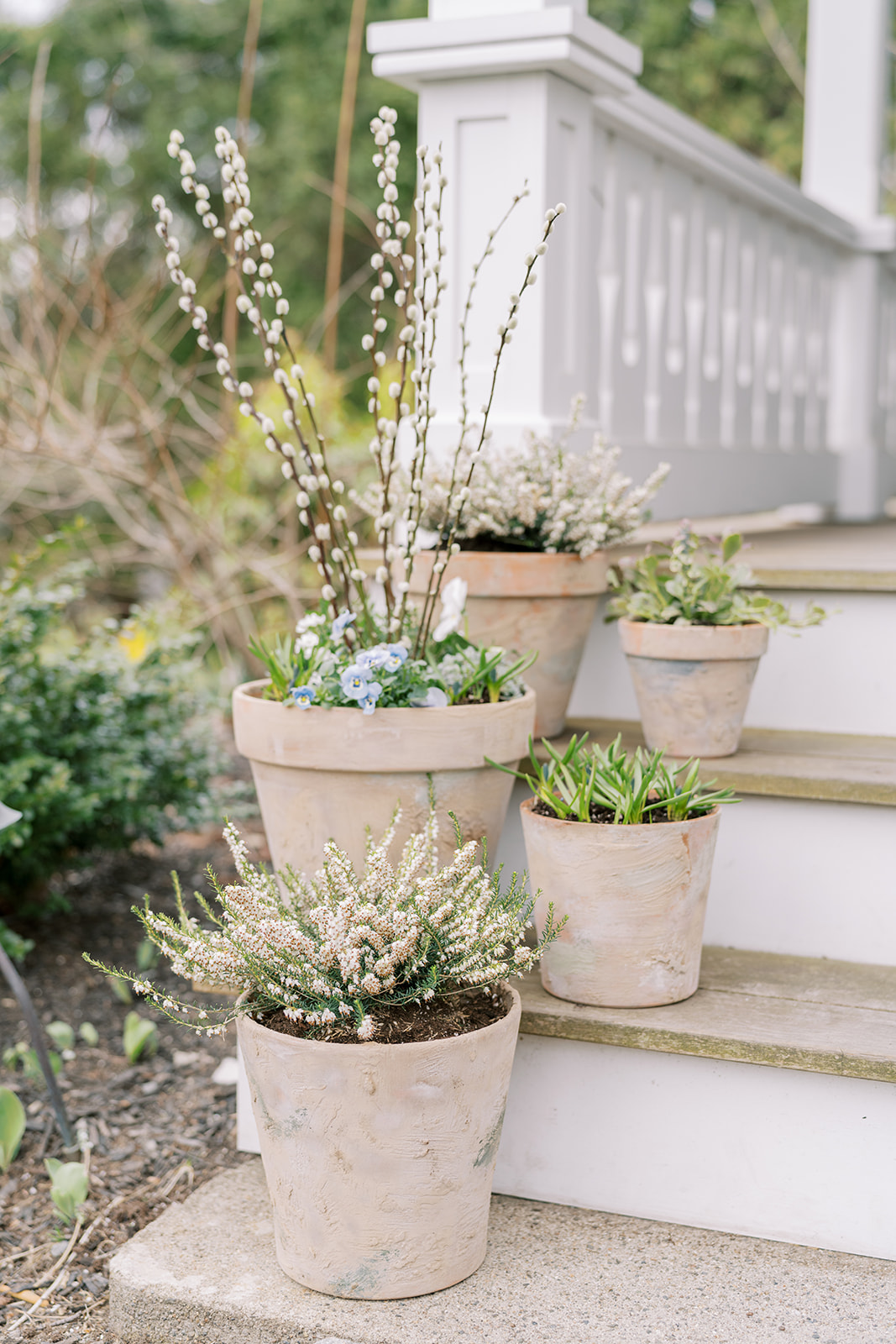 DIY Terra Cotta Pots
My friend Jackie (Finding Lovely) aged these new terra cotta pots. I also love all the plants that she placed in them. Everything she touches is gorgeous!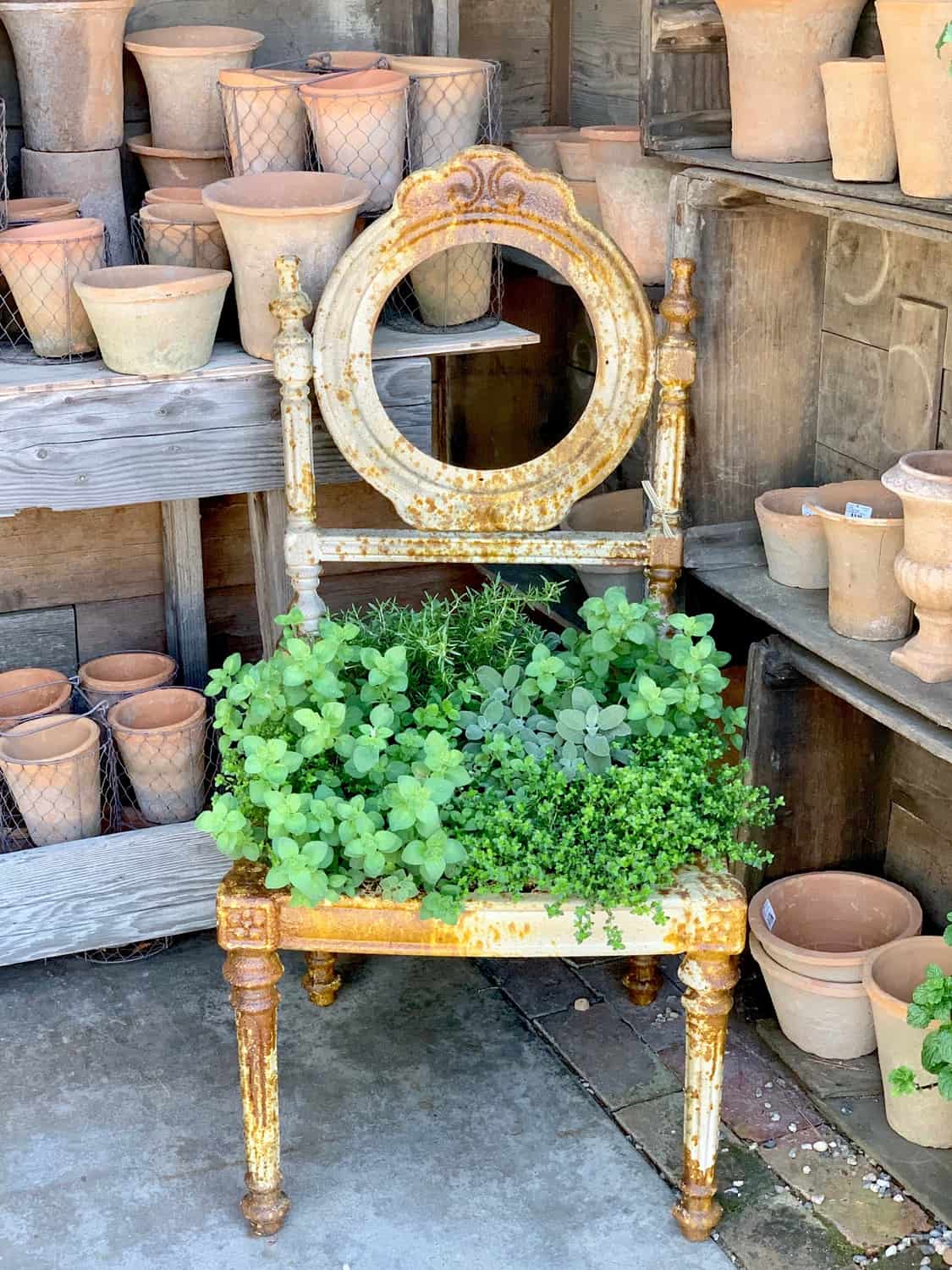 Herbs
What a cute idea! I love how they are growing so lovely in this old farmhouse chair! This inspiring container comes via Mary Ann from Classic Casual Home.
Containers with Trees
This laurel bay leaf tree is gorgeous in my friend Cindy's garden! It sits perfectly in the middle of this courtyard!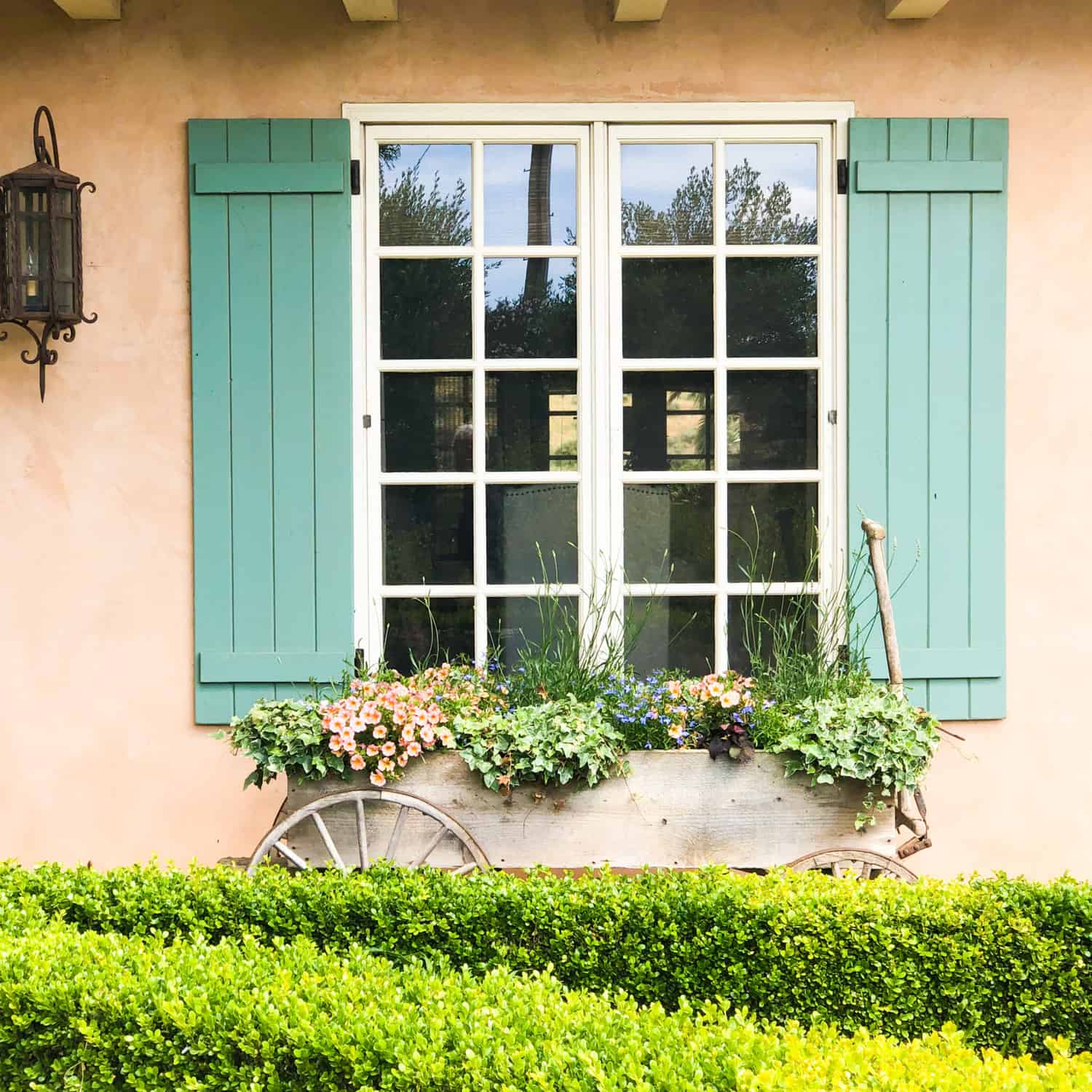 Surprising Containers
I love Cindy Hattersly's wagon of flowers. Her garden is exquisite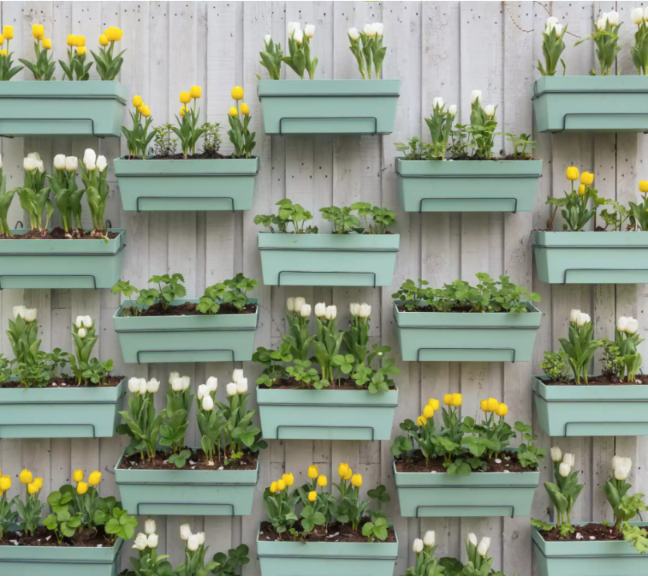 Wall Gardening
How fun is this garden display! If you're short on space this is definitely the way to go with your garden.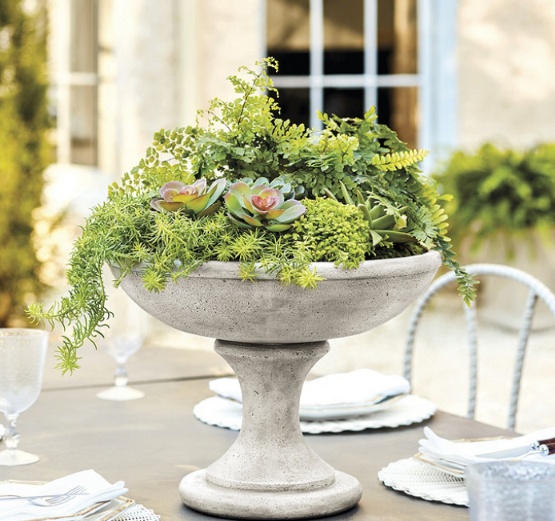 Table Top Containers
This beautiful container comes from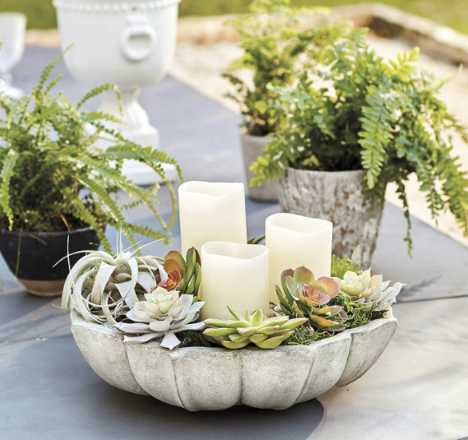 Candle Container with Plants
I love this combination. It's so pretty on this outdoor table.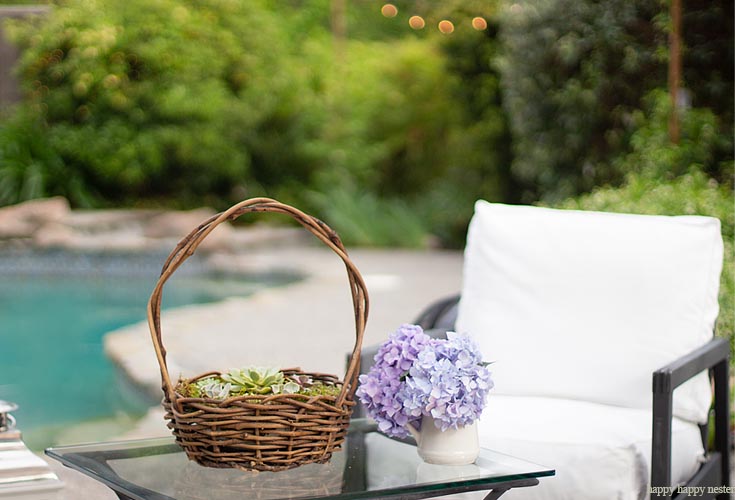 Well, I hope you enjoyed this small roundup of lovely container garden ideas! So get started planting so you can relax this summer and enjoy all the beautiful flowers in your garden.
Cheers!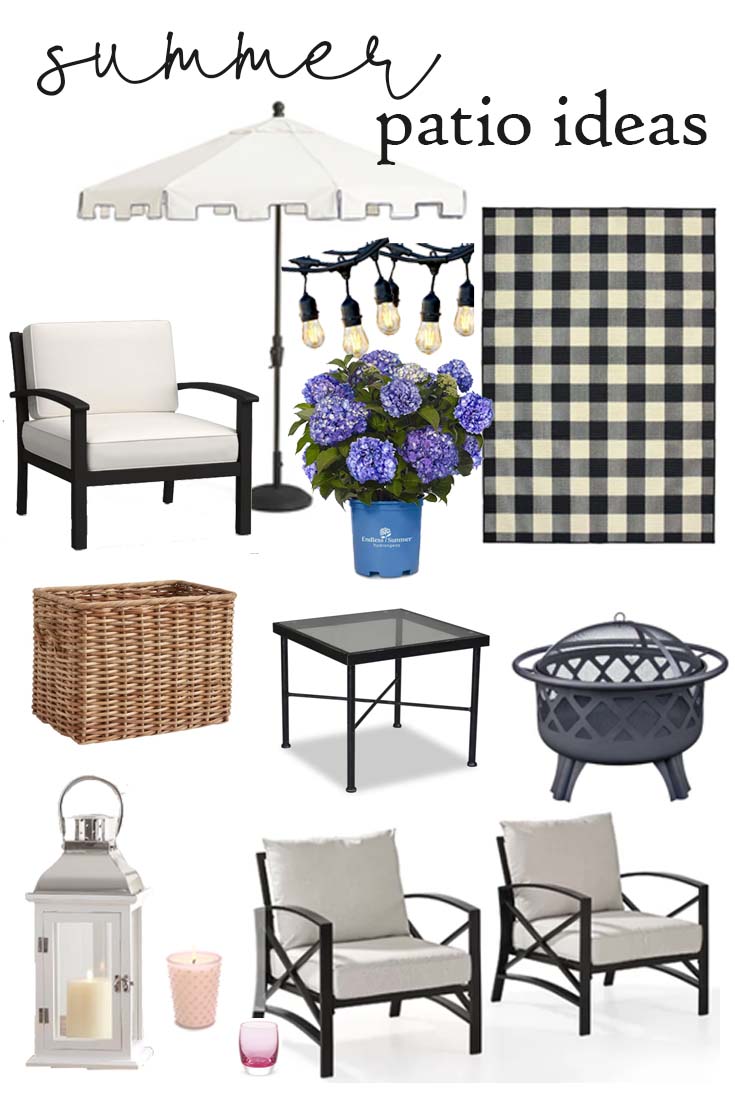 Chatham Chair | Capri Outdoor Umbrella | Vintage Edison String Lights | Endless Summer Hydrangea | Gingham Check Indoor Outdoor Rug
Aubrey Woven Basket | Provence Glass Table | Fire Pit
Bristol Lantern | Simpatico Hobnail Glass Candle | glassybaby Petunia Votive | Patio Chairs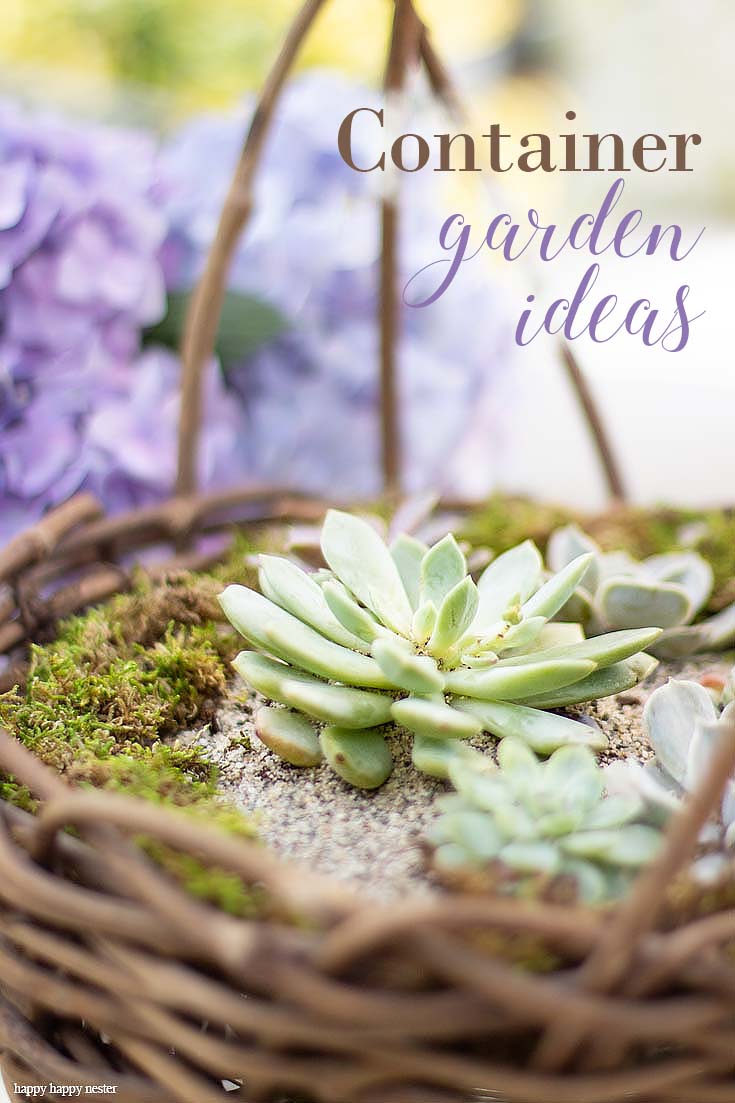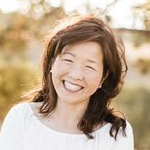 Latest posts by Janine Waite
(see all)