How to Make Your Own Personalized Candles has been on my crafts list forever. So, I decided it was high time to tackle this fun project and share it with you. Well, I was super amazed at how easy a project it is!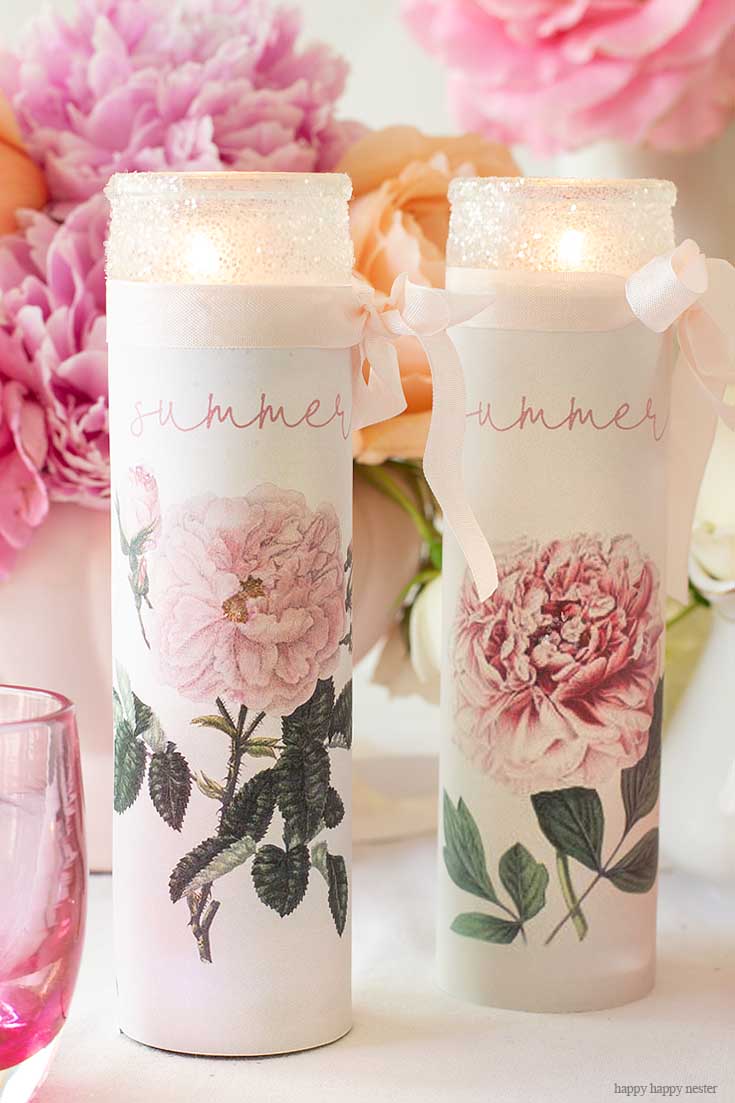 I love how this project came out, and I think you'll like it too! It only takes a few minutes to make, and you're ready to decorate your home or patio for the summer.
Candles are so fun to make and decorate. And I love when I make a candle with flower decorations. I recently used Oui Yogurt jars and turned them into candle votives.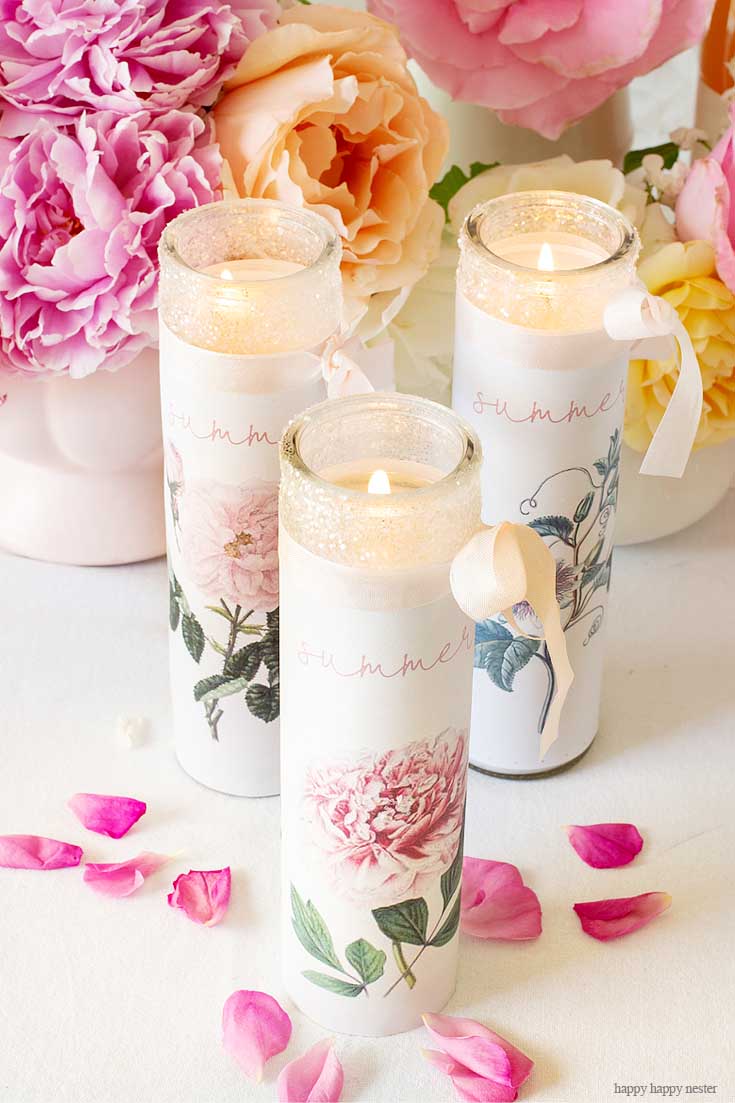 I decided to make these summer candles when a friend of mine shared her candle project on her blog, Today's Creative Life, I knew that I wanted to make my version. So, here is my how-to make your own personalized candles. All you need is a computer, printer, glue, glitter, and ribbon, and that's the whole simple project.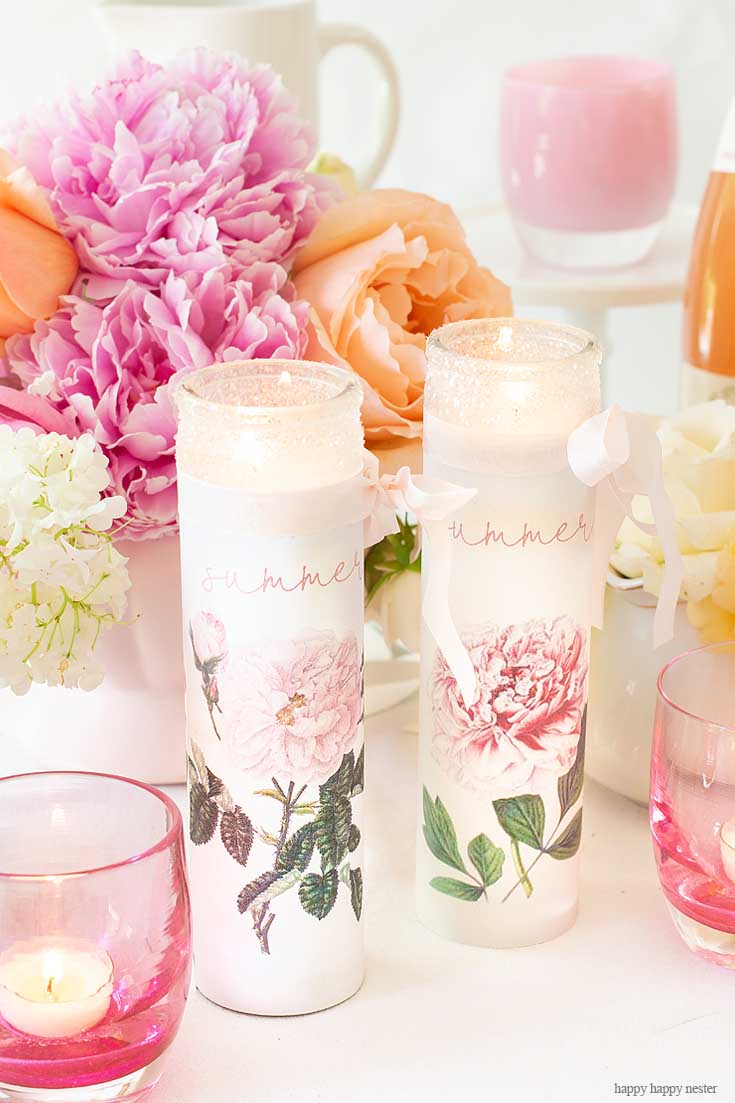 How to Make Your Own Personalized Candles
Supplies for Decorating Candles
Summer printable (to download fill out download form below)
DOWNLOAD PRINTABLE HERE
Directions for how to make your own personalized candles
1. Print out your summer image ( you need to subscribe to my newsletter. If you are already a member contact me)
2. Cut out your summer image along the lines
3. Dab a light layer of glue on the backside of the paper. I glued only the sides and didn't glue the bottom or top of the paper.
4. Next, place a light layer of glue between the rim of the candle and where the paper starts. Immediately sprinkle the glitter over the glue. Let the glue dry.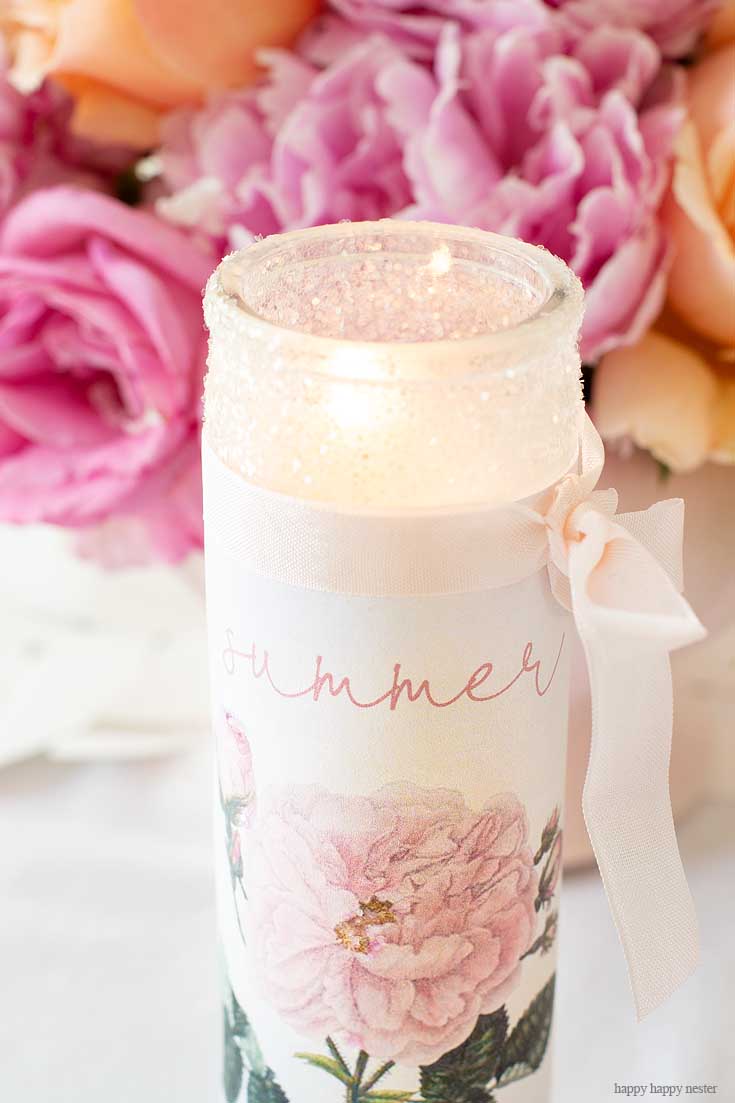 5. Then attach the seam binding ribbon at the top and around the top of the printable like in the photo.
6. Light with lighter and enjoy.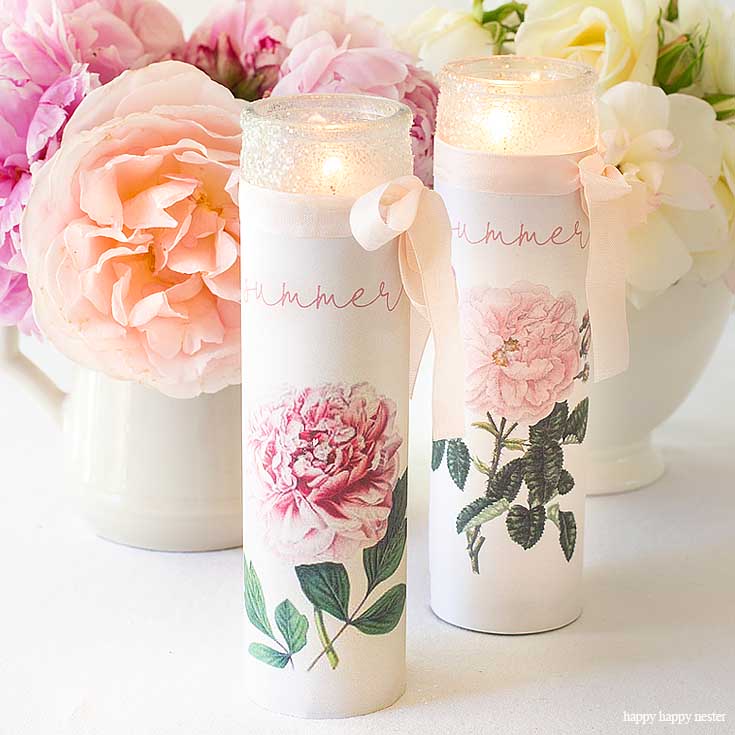 I'm happy you stayed for my post on how to make your personalized candles. Thanks so much for your visit and make sure to subscribe to my blog, so you don't miss out on projects. Oh, and btw, you might enjoy my paper flower wreath in which I created some printable flowers that are attached to a grapevine wreath.
Until next time, I hope you all have a wonderful summer.
Cheers,

PS: There are three candles shown in some of the photos, but I decided only to give out the two pink ones. Sorry about this inconvenience.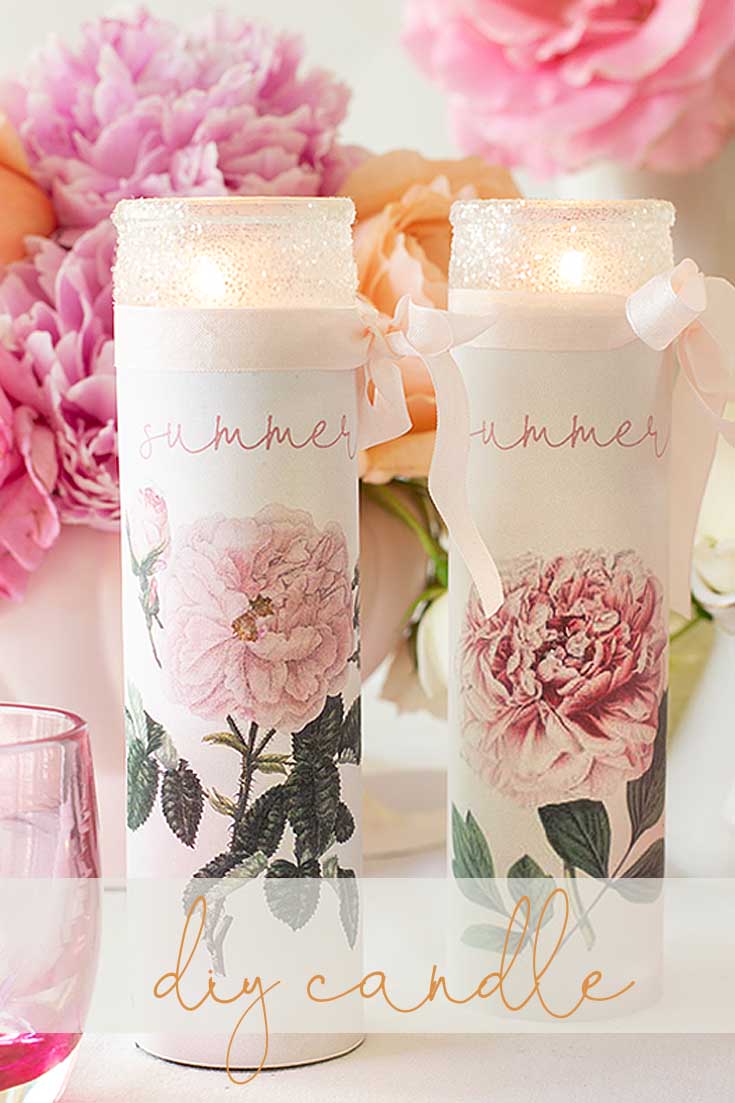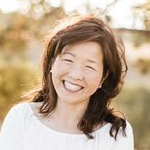 Latest posts by Janine Waite
(see all)