So, let's chat and look at my Thanksgiving Table!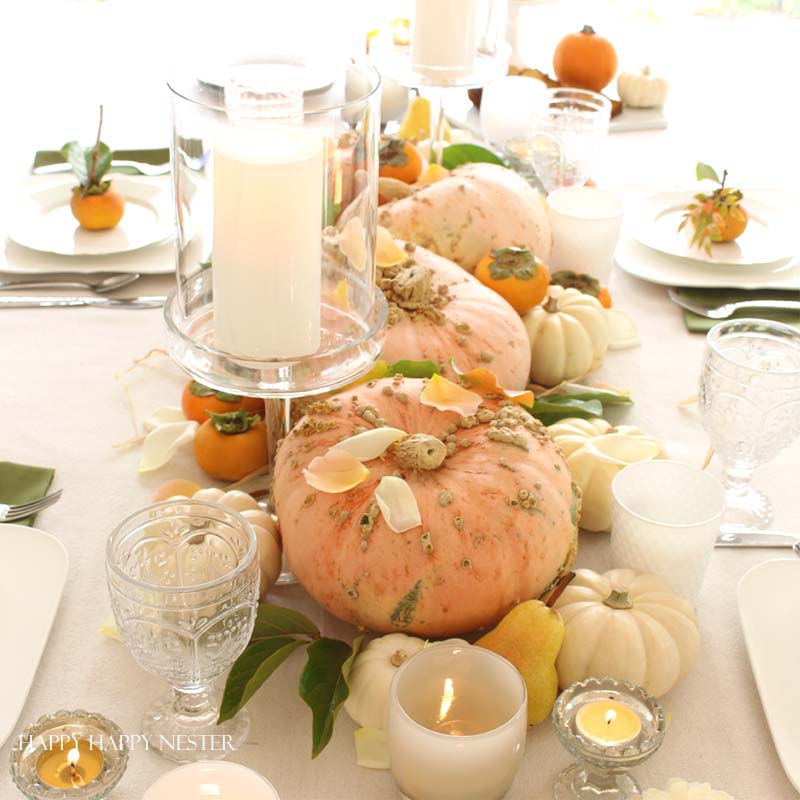 Don't you just love to peek into people's homes at night?
Yup, we all do it and can't help ourselves.
But, today, you are welcome to peek into our houses. And when it comes to the holidays it is so fun to tour around blogger's homes,
If you just stopped by Judy's home, Life is Better at Home, I am happy to welcome you here. I adore Judy and her table decor is fantastic with her brass candlesticks and white pumpkins.
So, I wanted to mix it up this year!
Don't worry, I have pumpkins and the whole Thanksgiving table fare.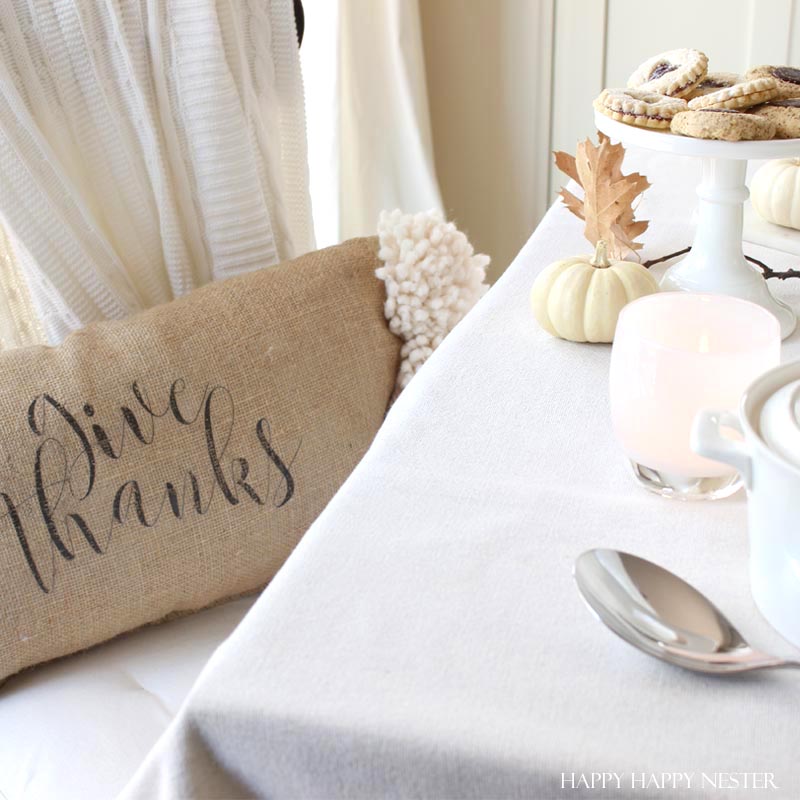 I just thought wouldn't it be sweet to share a bit of what I'm thankful for. So join in, and read along.
 
 Time to Just Be Thankful
I'm thankful I live in California.
And I'm thankful for all the friendly turkeys in our neighborhood.
I love it when I gobble at the wild turkeys and they gobble back.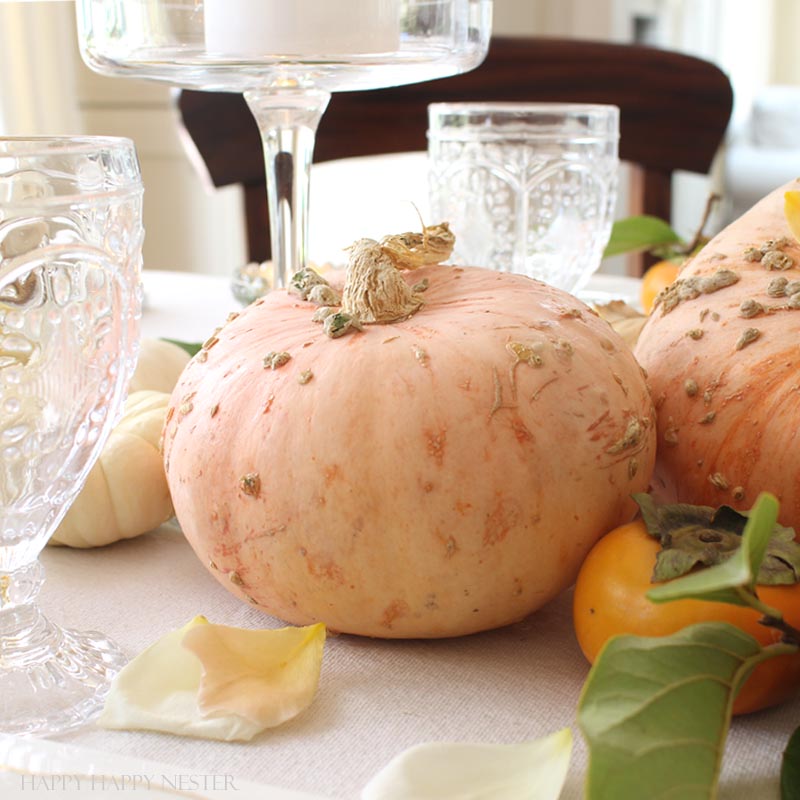 I'm thankful for my morning hikes this time of year.
I adore Autumn and it's crisp blue skies.
I'm thankful for all the Crayola colored leaves I collect on my hikes with friends.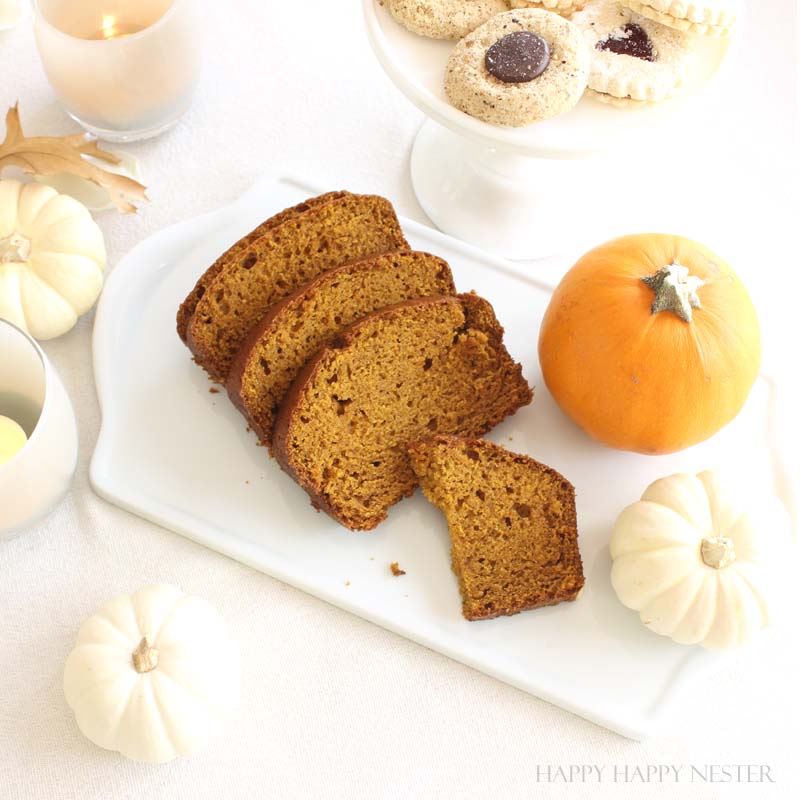 I'm thankful for the cooler Autumn days.
I love it when cold weather inspires me to bake.
I'm thankful for the delicious smell of pumpkin bread in every room of our home.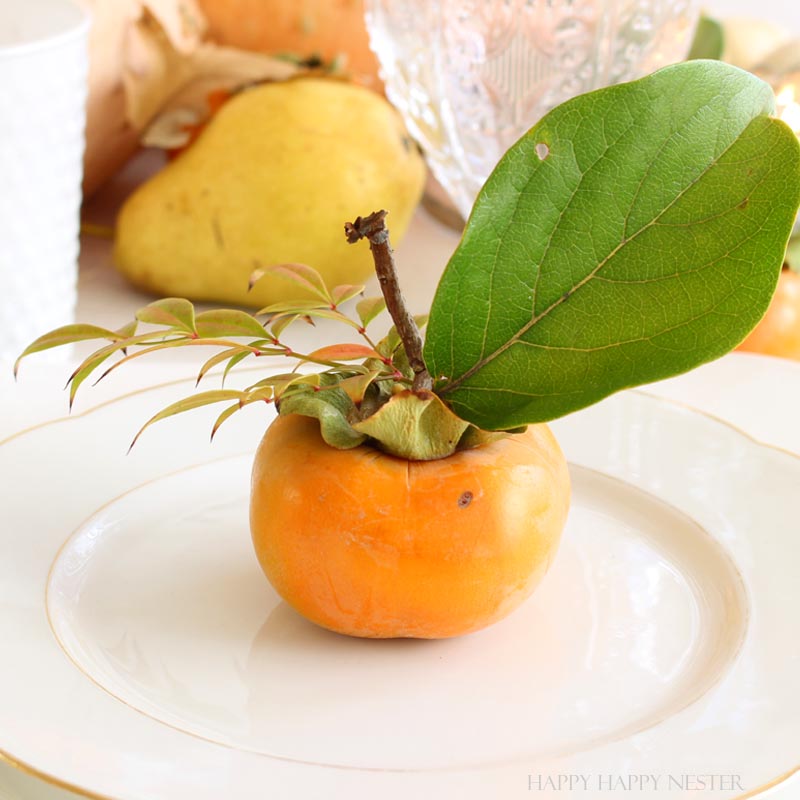 I'm thankful that our five-plus years of failed infertility treatments.
And I'm so thankful for our journey across the world to adopt our two babies.
I'm thankful when my daughter gives my husband and me a spontaneous BIG group hug every day. She squeezes me so hard that I can't breathe.
I'm thankful for my husband who still makes me laugh until tears are streaming down my cheeks.
And I'm thankful that my husband still thinks I have a great smile.
I'm thankful that he is still my best friend.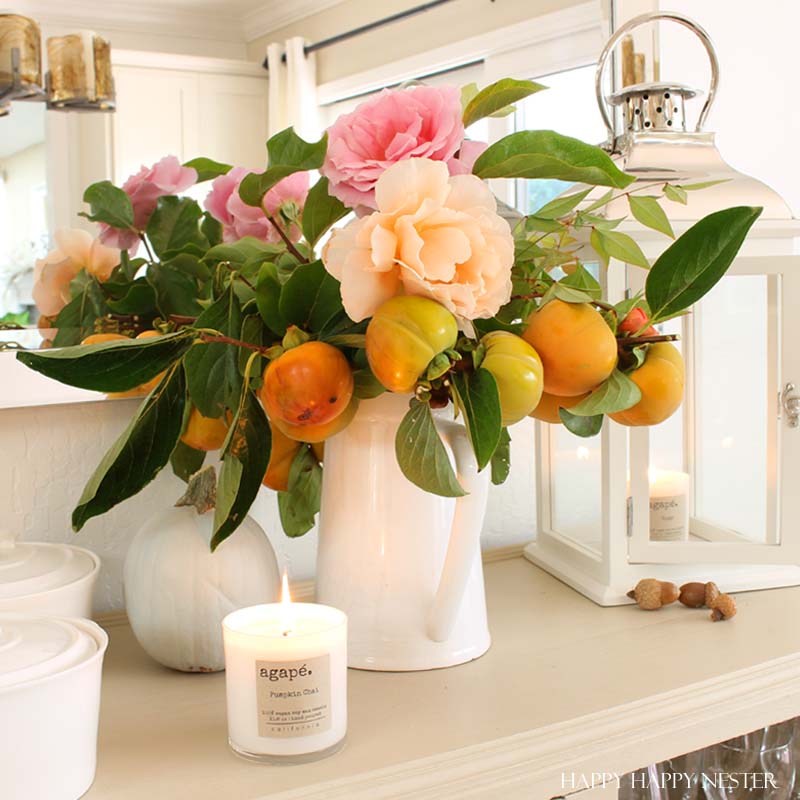 I'm thankful for my little bit of garden
And I'm ecstatic and surprised that my roses are still alive.
I'm thankful for these last blossoms which I can share with you.
I'm thankful that I found my life's passion.
And I'm over the moon thankful for all your encouragement.
I'm thankful for every single one of you!
Alright, let's get this party going!
If you are wondering about how I build my table, keep reading…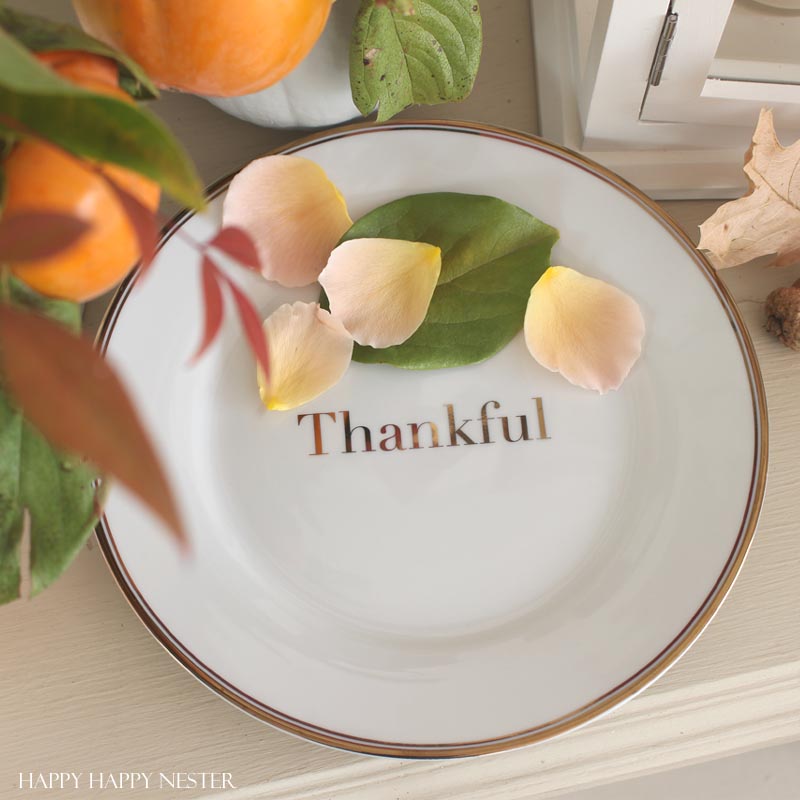 Thanksgiving Table Decor
So those of you coming over from Instagram, you've encouraged me to refocus my Thanksgiving table decor.
I was all set to style a brown and cranberry table and then, one pink Peanut Pumpkin had me mesmerized.
All it took was one pink pumpkin and many trips to Trader Joes and my new table design became a reality.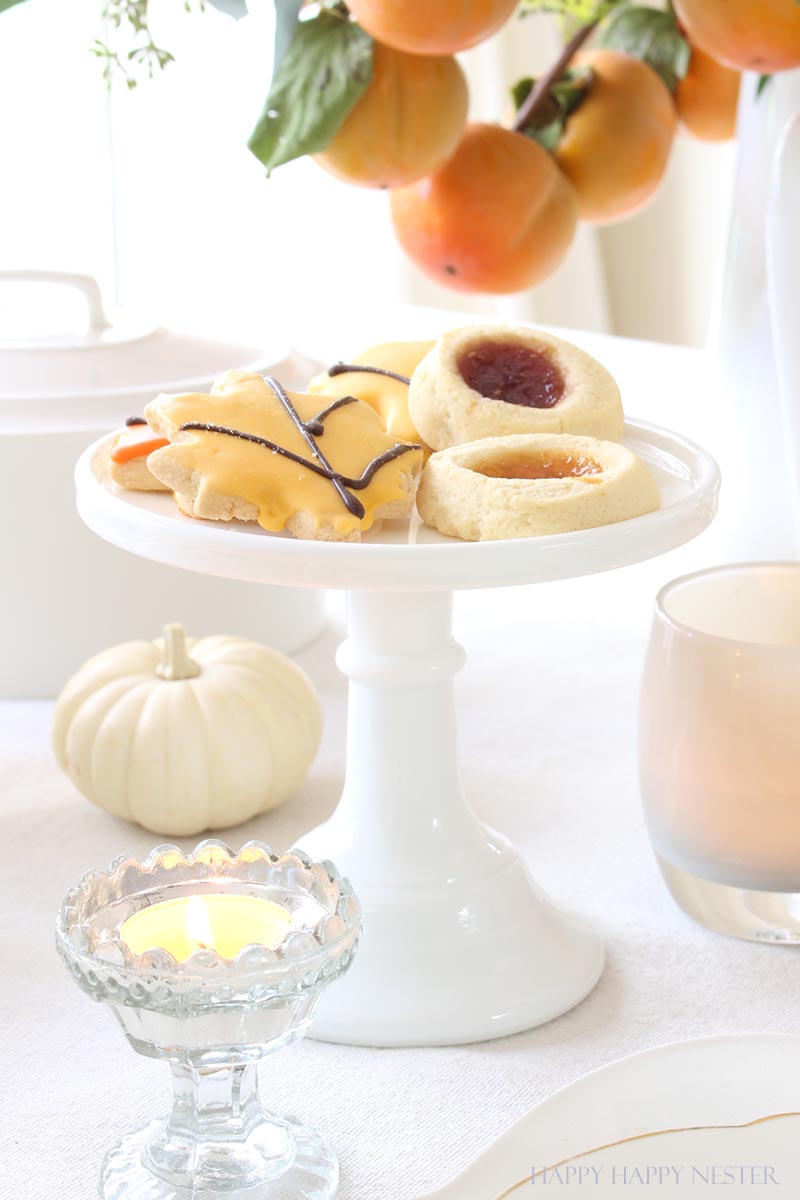 A few pretty pink petals, some stolen persimmons from our neighborhood…
and tada!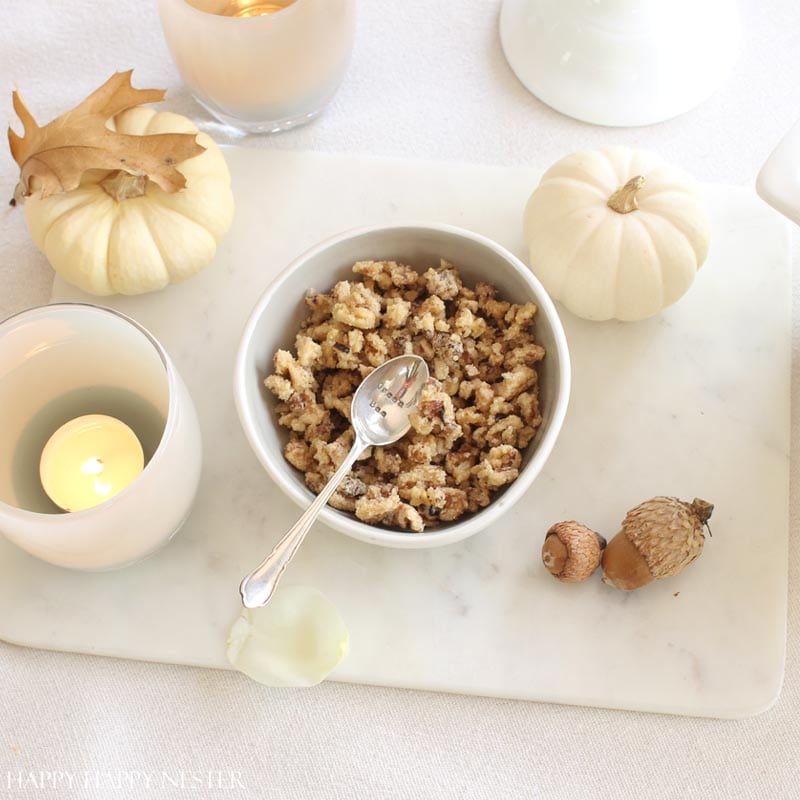 And of course, these sugared walnuts will be on our table this Thanksgiving!
Designing my Table
Can I preface this by saying, I had a false start.
Yes, I had everything ready to go, and I tossed the whole idea out.
My interest kept focusing on one pink pumpkin that caught my eye at the store.
You might say I was smitten by this cute pale pink pumpkin.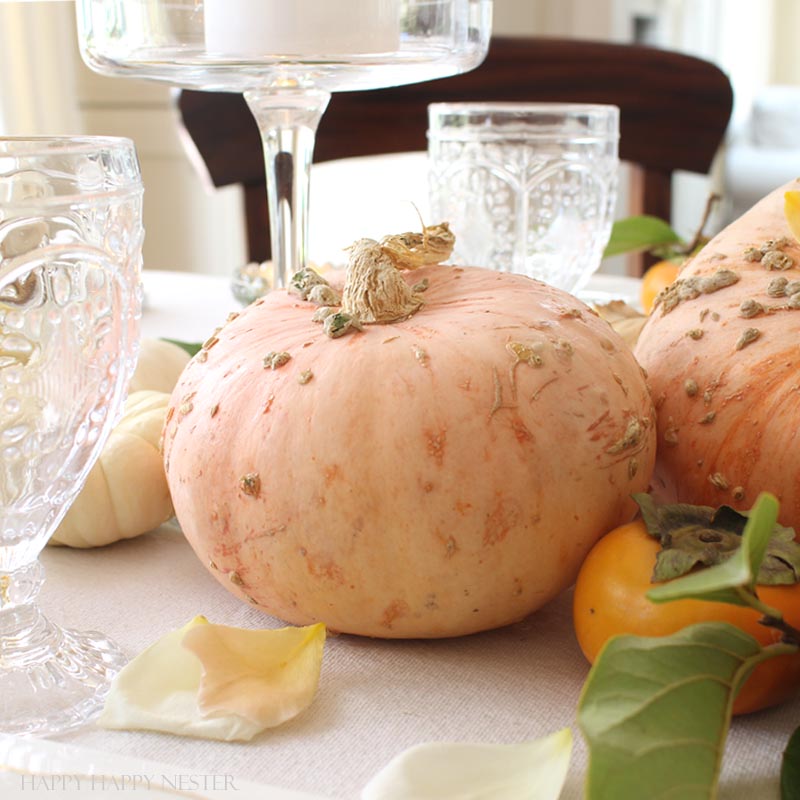 So, here is how I tackle my table for those of you who are interested.
1.  I decide on a color and theme. I threw out the cranberry and browns and went with pink!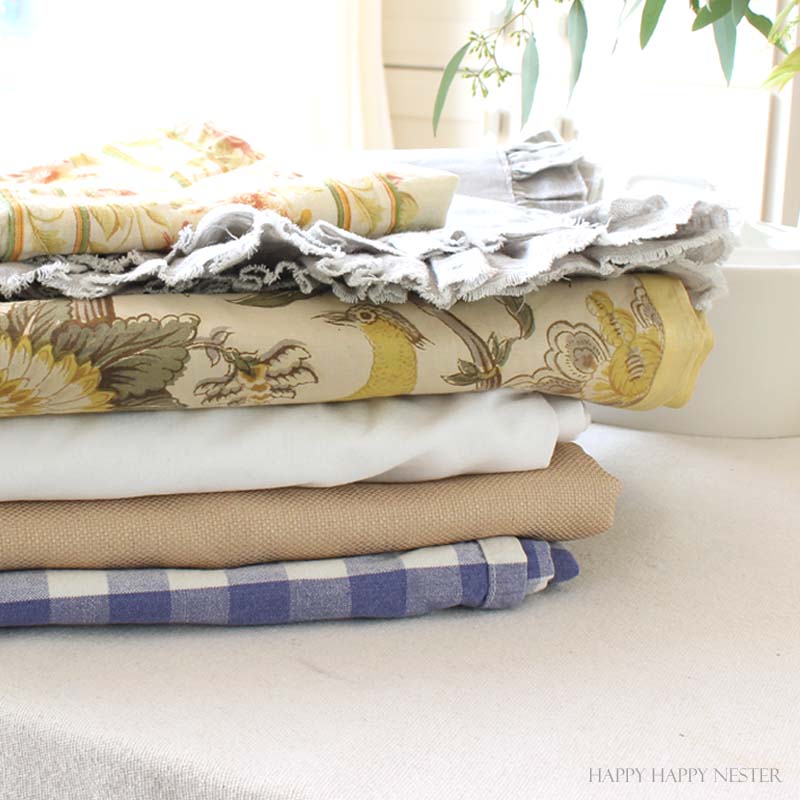 2. Next, I chose my tablecloth and literally placed them down on the table. When I got home with my armful of pumpkins I quickly cleared my table and placed two different tablecloths down.
It became apparent, the more natural bleached drop cloth worked best.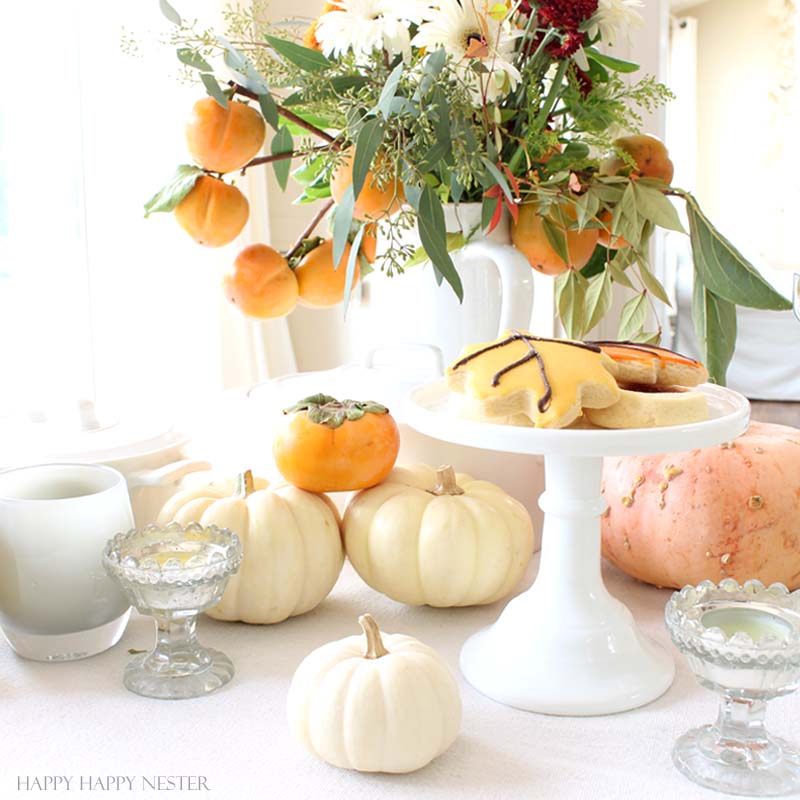 3. I collected all my decor and placed them on my table. This is when the building begins.
Don't be afraid to shop your house.
Add, subtract decor until you find exactly what works.
It is a balance of color, space, and texture.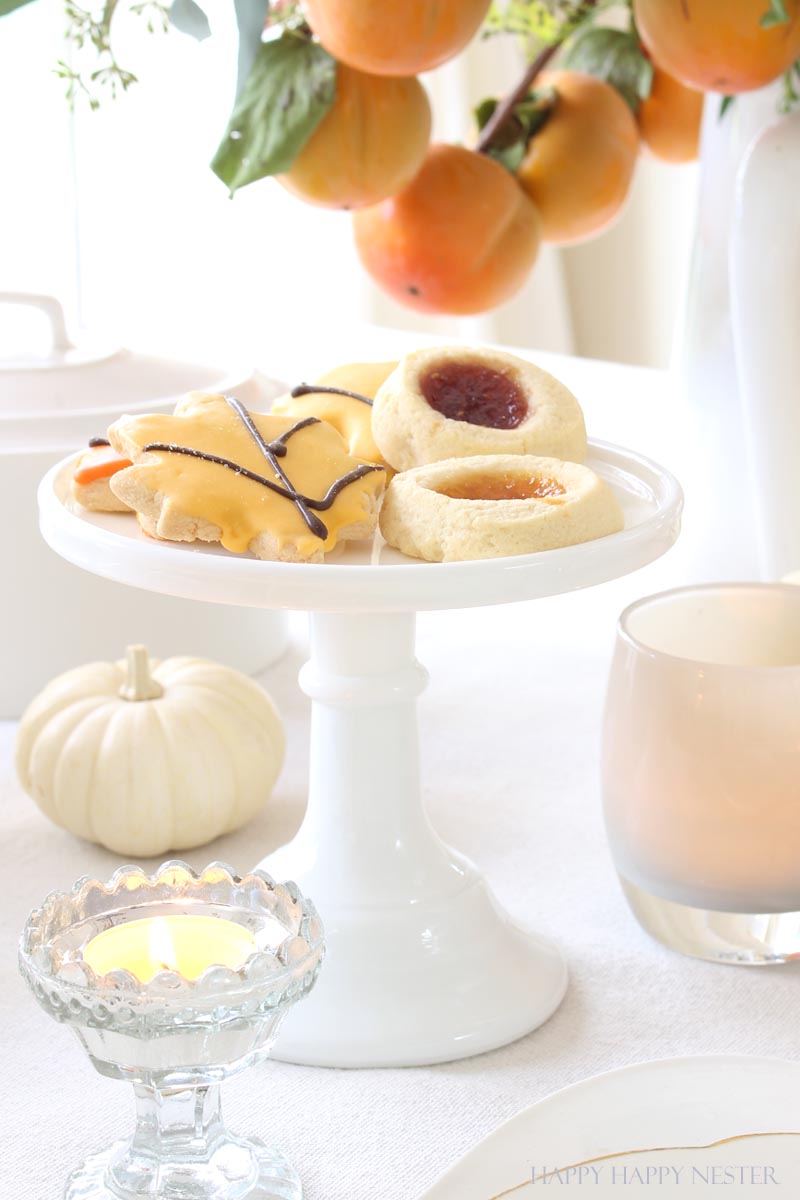 4. Just keep in mind that objects have a feel, natural, modern, vintage, traditional are just a few styles that decor comprises.
For this Thanksgiving table, I was super happy to create a natural, subtle and light table.
My best advice is that you are the artist and the table is your canvas.
Mostly have fun and be amazing!
Now off to Liz from Home and Fabulous! You are totally in for an incredible treat, her home is over the top amazing.
Cheers,

 Make Sure to Visit These Great Blogs
Kim and Lacey, Styled with Lace | Martha, Simple Cozy Charm
Sheila, Maison de Cinq | Jackie, Finding Lovely
Mysha, Remington Avenue | Ashley, Modern Glam
Julie and Jodie, The Design Twins | Olivia, Reinvented Collection
Joan, 2 Ladies and a Chair | Oscar, Oscar Bravo Home
Judy, Life is Better at Home | Janine, Happy Happy Nester | Liz, Home and Fabulous
1. Mosser Milkglass Cakestand | 2. Williams Sonoma Thankful Plate | 3. Trestle Goblet
4. Drapes | 5. Cable Knit Throw Blanket | 6. Hobnail Tumblers
*This post contains affiliate links. I make a small commission when you purchase products from my post.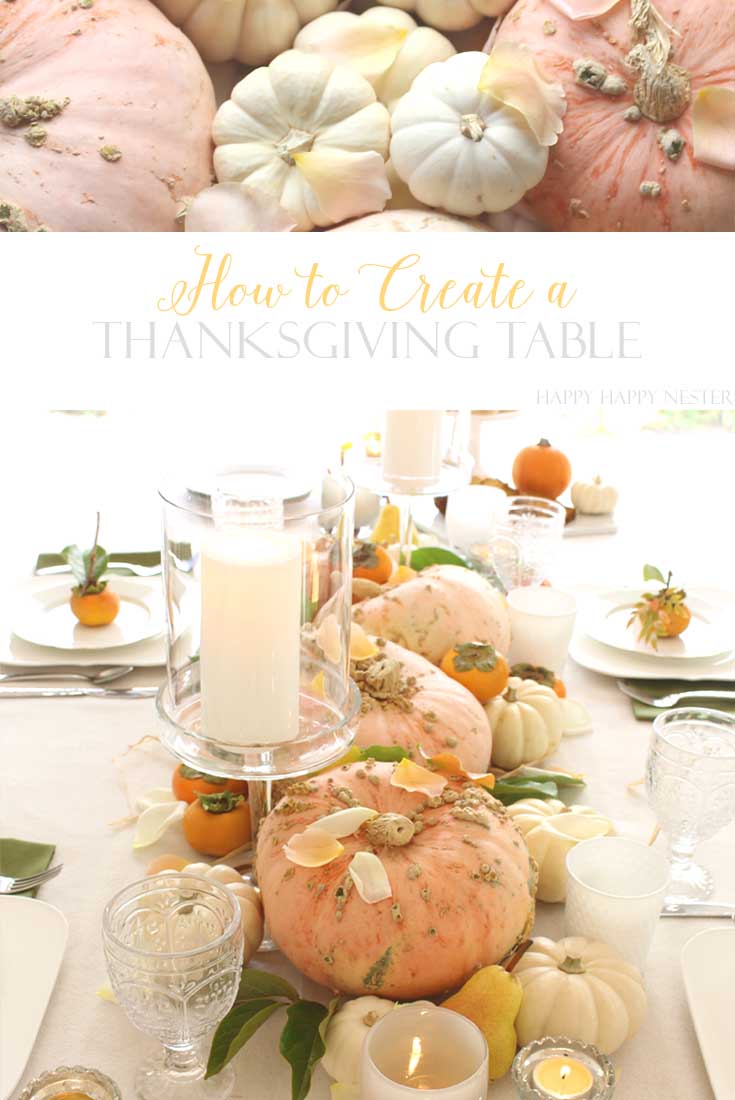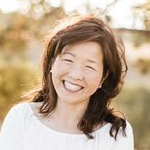 Latest posts by Janine Waite
(see all)