Valentine's Day Decor
Today's Happy Topic is my Valentine's Day Decor.
But first, are you wondering how to breathe romance into your life and home?
Well you, have come to the best place for romantic home decor ideas.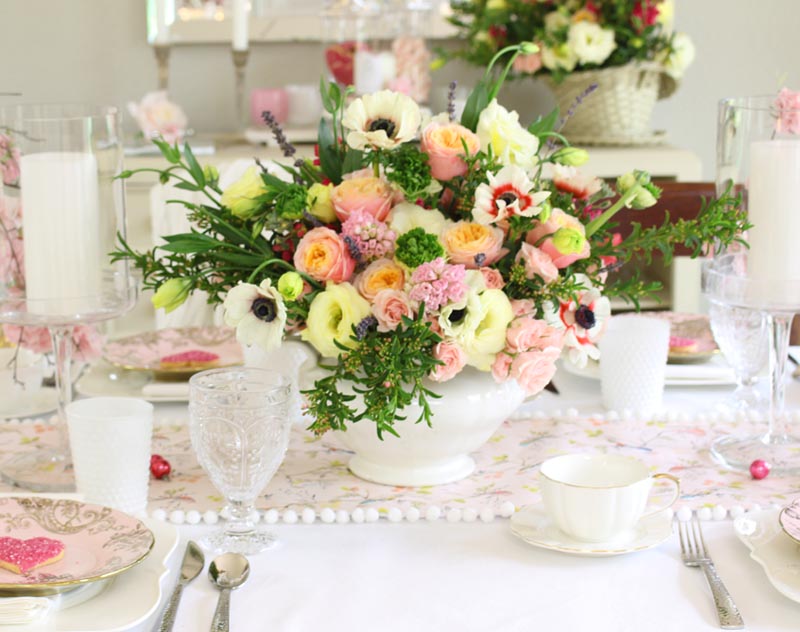 So, I would like to share with you that I had no idea how to tackle my Valentine's Day table. Furthermore, you probably weren't aware that my dining room table lay bare for about a month, yikes!
But, eventually one idea germinated and then it just snowballed into what is now in this post.
So, I'm thrilled to pieces to share my home with you.
And, let me welcome you with a gigantic hug if you just came over from Kathleen from Lindsay Hill Interiors. As you know every month, a couple of my friends and I share our latest home decor. I'm probably just excited as you to see their beautiful homes. So, find some tasty treat in your kitchen and settle in and enjoy my cheerful Valentine's dining room.
Did you know I had a job decorating tables?
I'm sure you aren't aware that I have a musical background? Truth be told, I can say that I worked for a music company.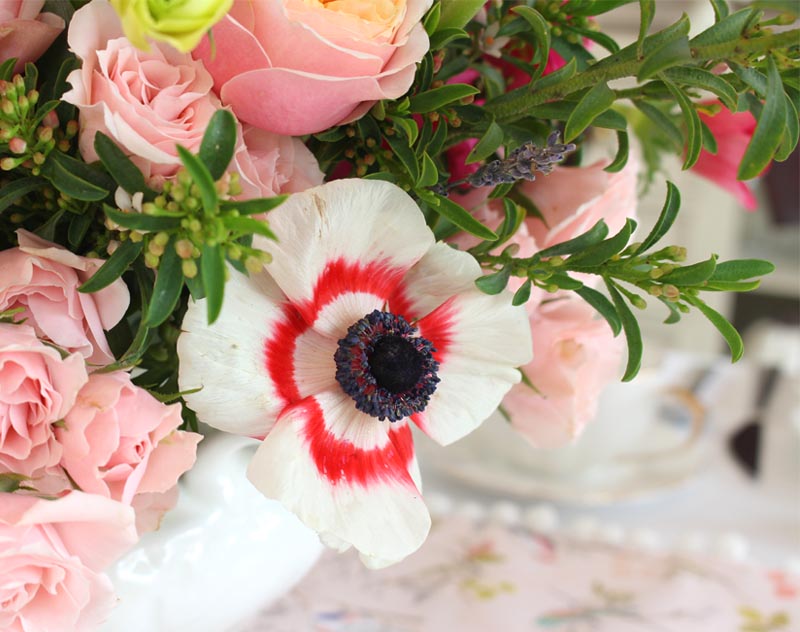 So, now let's play the game, Twenty Questions, do you have any idea what type of music? Ready, set, go!
Give up? So, many years ago, I worked for an opera company. You heard it right, opera!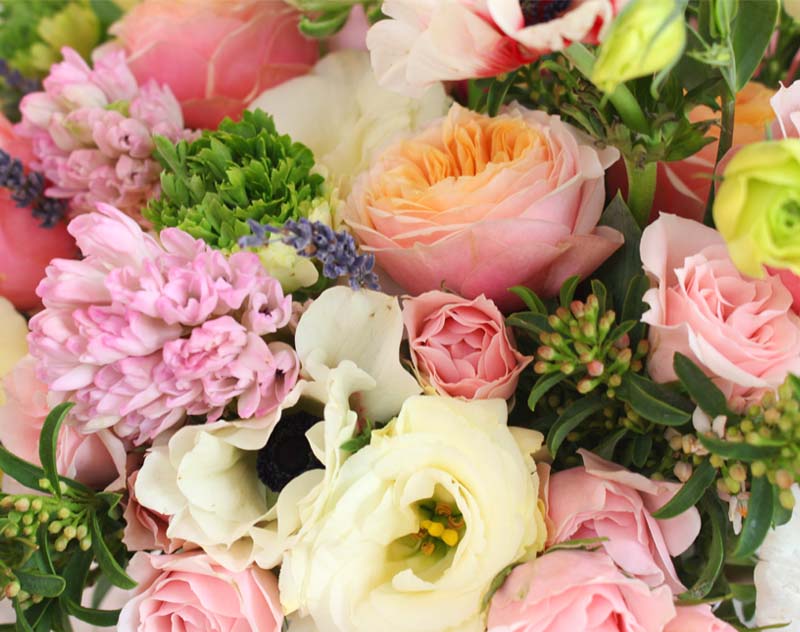 Now, I know what you are thinking, can she sing?
Well, sometimes when I'm driving I will accompany the soprano with a beautiful aria. But let me tell you, I should just stick to styling my home.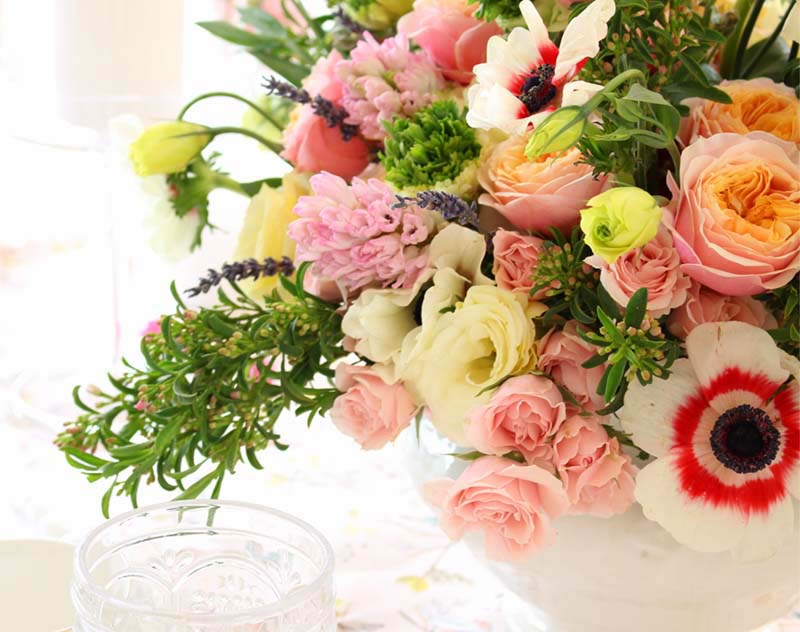 So, back to my opera job.
One of the coolest aspects was that I got to plan and decorate various venues for the company's special events, like auctions, soirees, recitals and more. So although I can't carry a tune to save my life, I can magically transform a room in a couple of quick hours behind the scenes.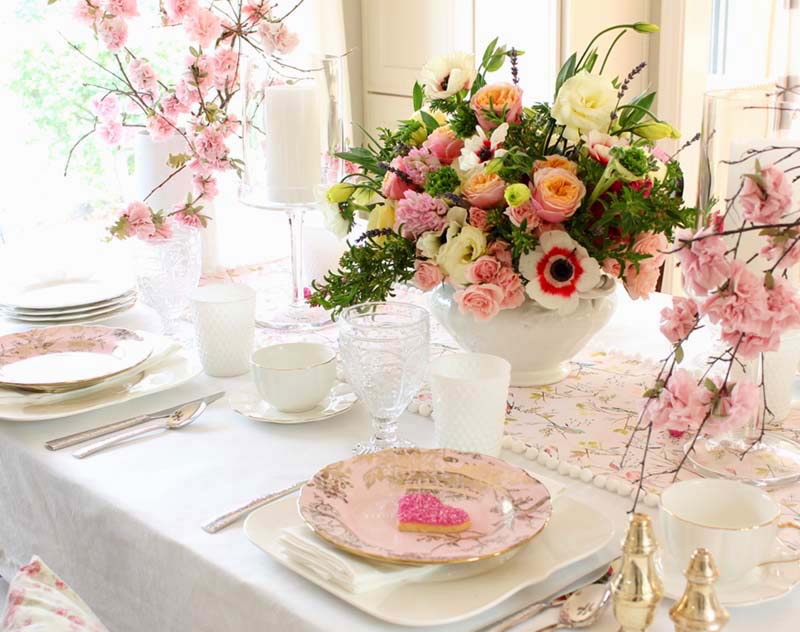 I can remember building a jeweled toned gypsy tent for our auction party. And you guessed it, the theme was from the opera, Carmen.
Looking back, I love how this job was a stepping stone to my current blogging career, and that now I can share my styling with all of you!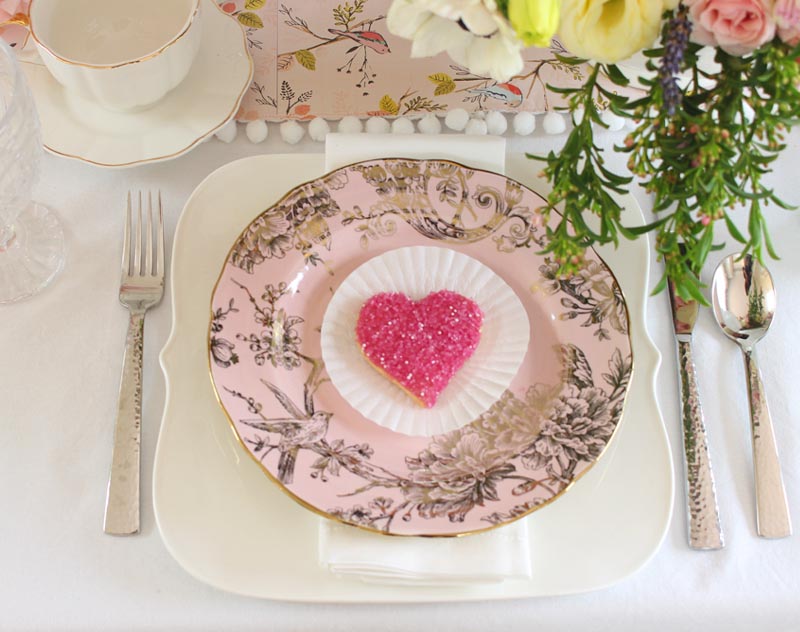 Now Let's Talk About My Valentine's Decor
So, as you probably noticed, the color for my blog this month is Pink! So, this feminine shade has moved into our dining room as well. I figured pink is such a cheerful and happy color, why not place splashes of it around another room.
But, it all started with my cherry blossom branches. This craft project is popular with my followers over on Instagram. So, from there, I decided to try my hand at pear blossoms. If you want my latest paper flower tutorial, I've attached it to another page.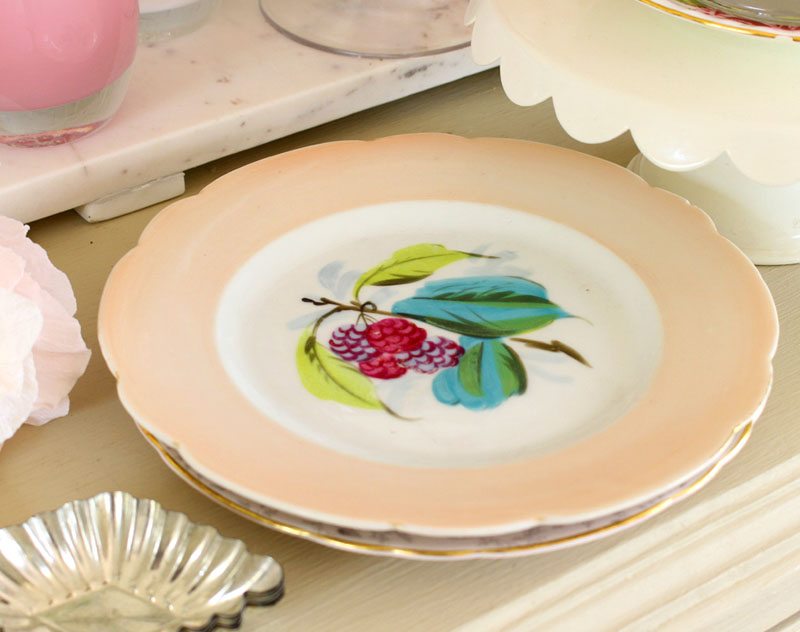 You know that a girl needs to be thorough when decorating her home with a color.
And if I'm building my room with pink what better way to bring in some of my vintage pieces. I love my antique plates, French salt and pepper shakers, retro drinking goblets and hobnail water glasses. Mixing and matching patterns and textures taps into my happy place since anything goes.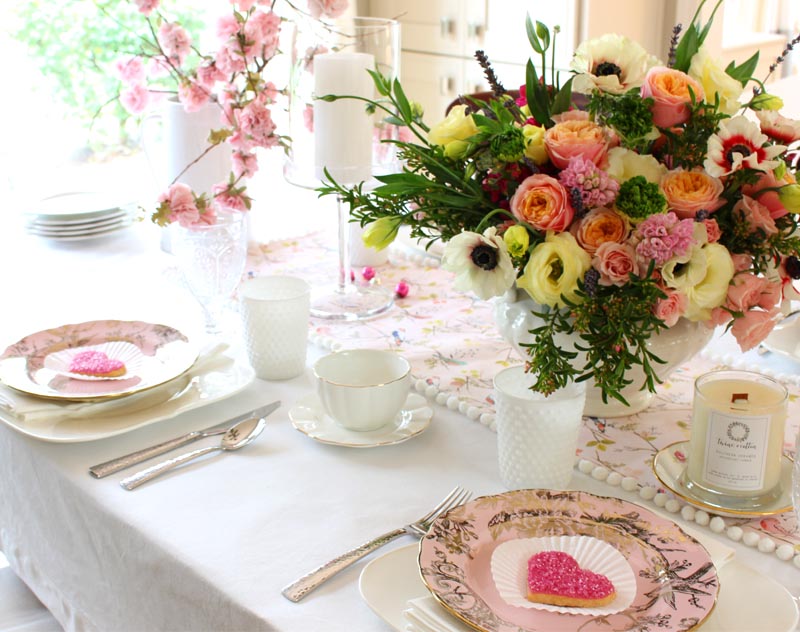 So, I'm sure by now you have spied at my gorgeous flowers? My friend, Sheela who has a floral design business here in the Bay Area, helped me out big time. She can balance the color and textures with such precision and is like a painter composing a canvas.
There is an art to floral design, and I have come to a conclusion,
I don't have that talent.
Shop the post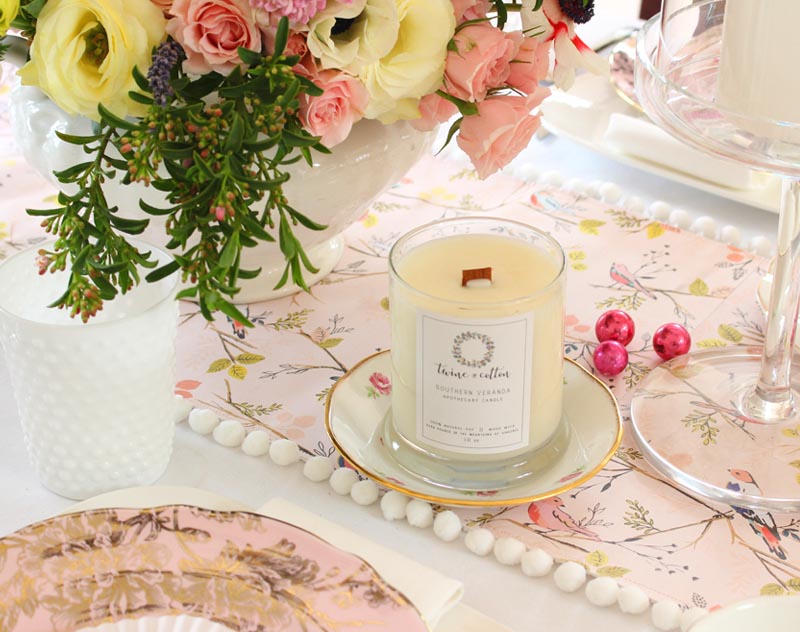 But speaking of talented friends, are you acquainted with Astleigh from Twine and Cotton? Her blog is Hill Collection and she recently sent along these beautiful candles that have to die for fragrances.
So, every time, I walk past these lovely candles, I catch notes of floral perfumes and crisp linen. Ok, note the wooden wick, how cool is that? Since we will be giving away one her candles later this month, be sure to check back in.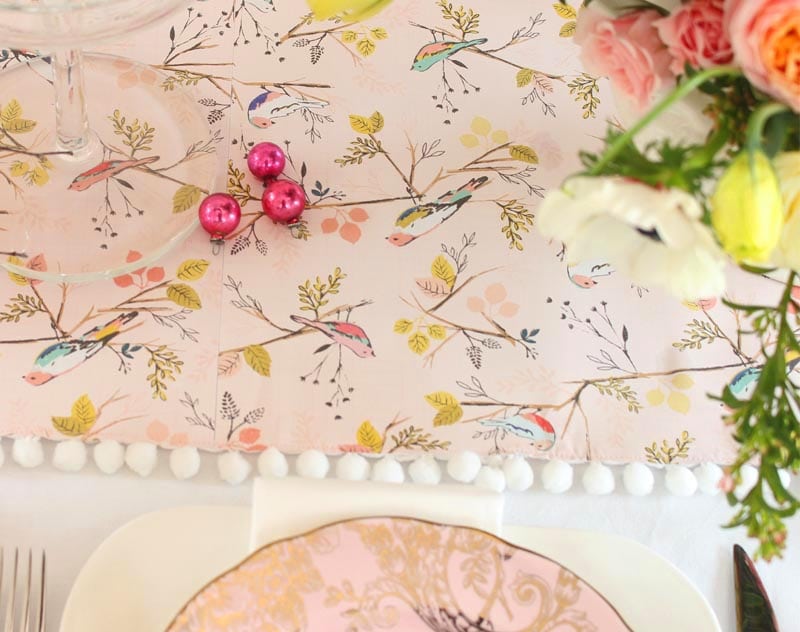 So for a couple of days, I searched high and low for the right table runner. And, I even considered purchasing fabric and sewing one.
But, when that all my efforts failed, I perused the scrapbooking paper aisle at the store and found some adorable bird patterned papers. So, for a whopping $1.70 I purchased these for a runner.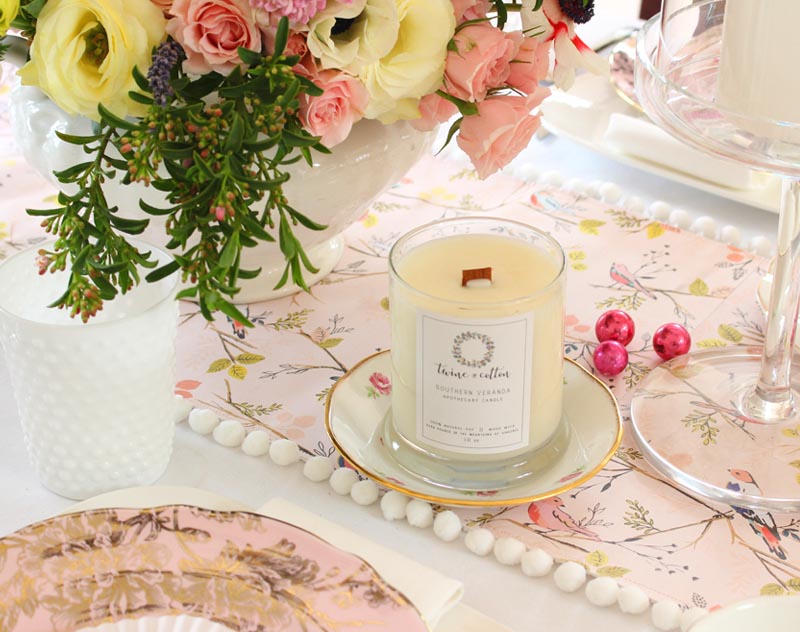 And the lazy part of me planned to just tape the back and transform them into a simple spot of color. So, one thing led to another, and before I knew it, I was sewing a pom pom ribbon onto the paper.
Alright, I must admit I'm surprised how cute it looks. And now, my followers on Instagram want the tutorial.
So, I guess that is my next project!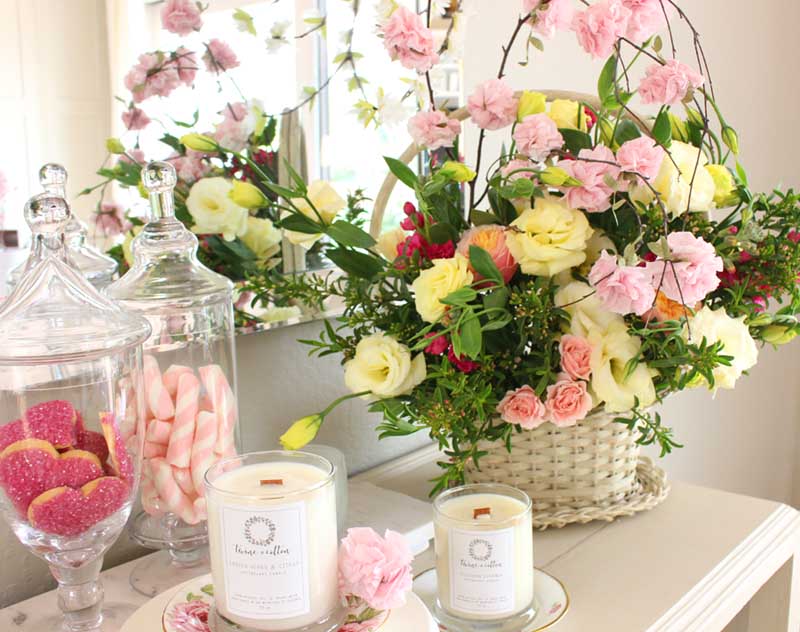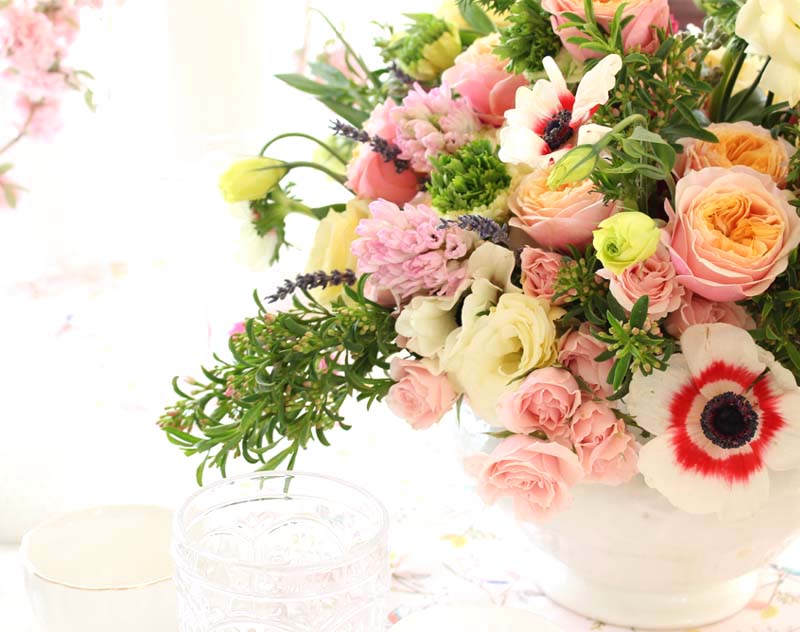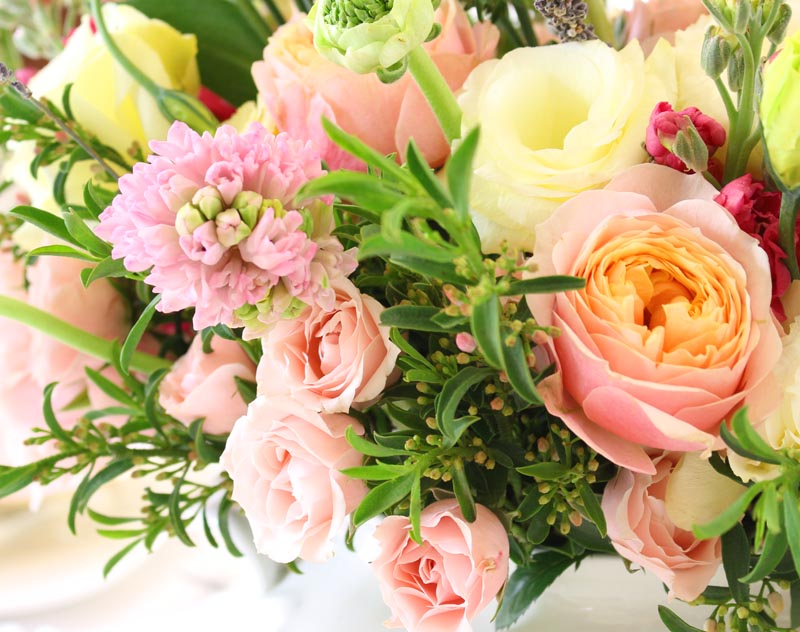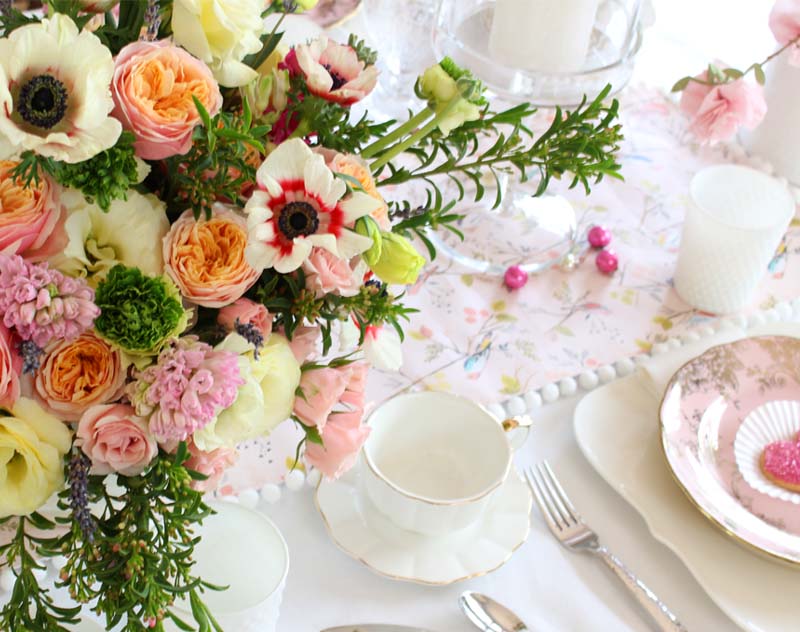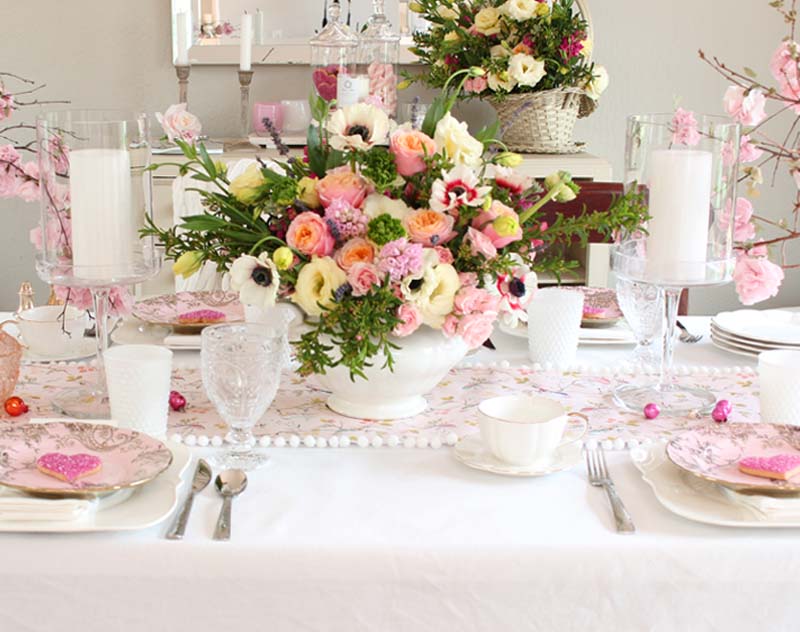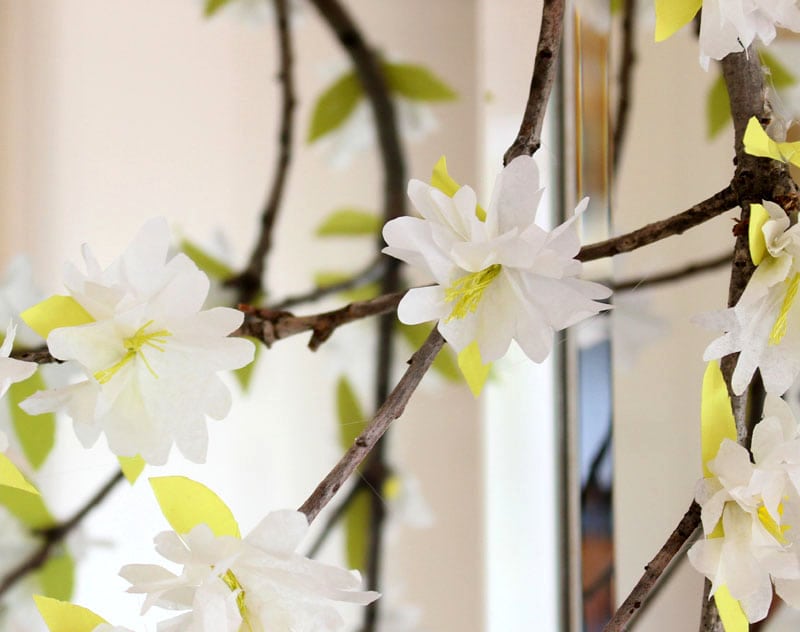 And this blog post would not be complete without a paper project. So, these tissue paper flowers are reminiscent of my pink cherry blossoms. So, here is the Paper Pear Blossom Tutorial.
Most of all, I'm tickled with my new dining room and how happy it looks. So, I told my husband my lovely floral arrangement is my Valentine's Day gift for this year, and he was so relieved that he wants this to be our new tradition!
And let's be honest, this gets him off the hook.
So, don't miss our next blogger on our tour, the talented Liz from Home and Fabulous.
Cheers,

So, make sure to visit my friend's
Valentine's Day blog posts!
Happy Happy Nester (that's me)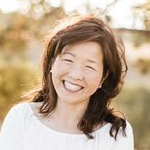 Latest posts by Janine Waite
(see all)