Paper Blossoms Tutorial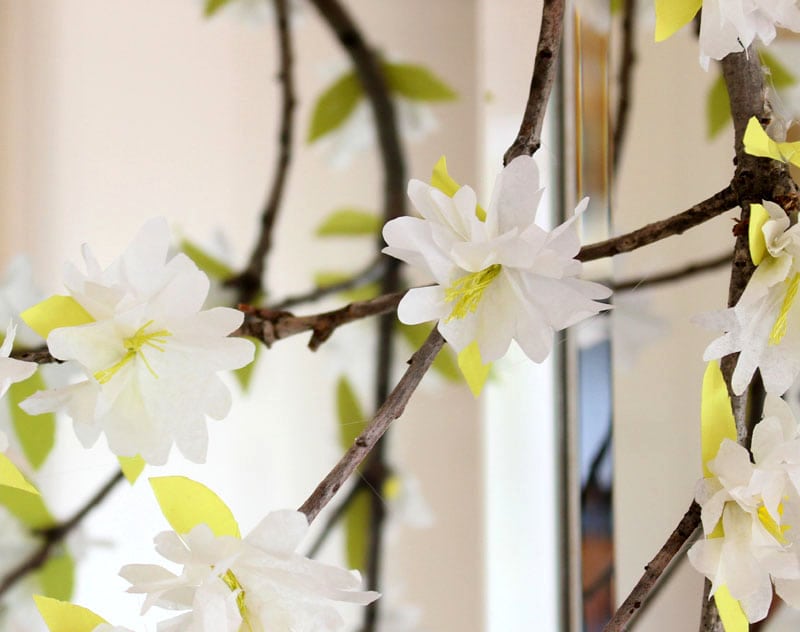 So, these white blossoms remind me of a flowering pear tree.  Since I'm always on the lookout for some branches, I found a whole bunch on our hike. So, I spied a huge pile of tree debris, and I wanted to nail a few for my many projects, but my husband was not on board. So, he gave me some sad excuse that I shouldn't take anything from the park. I think deep down he was embarrassed by me carrying a big stick! Oh well, I'll just have to pick them out on my own.
I think deep down he was embarrassed by me carrying a big stick! I'm such a packrat.
So, let's get started making these beauties.
So, here are the items you'll need:
A Branch
Green paper
Instructions: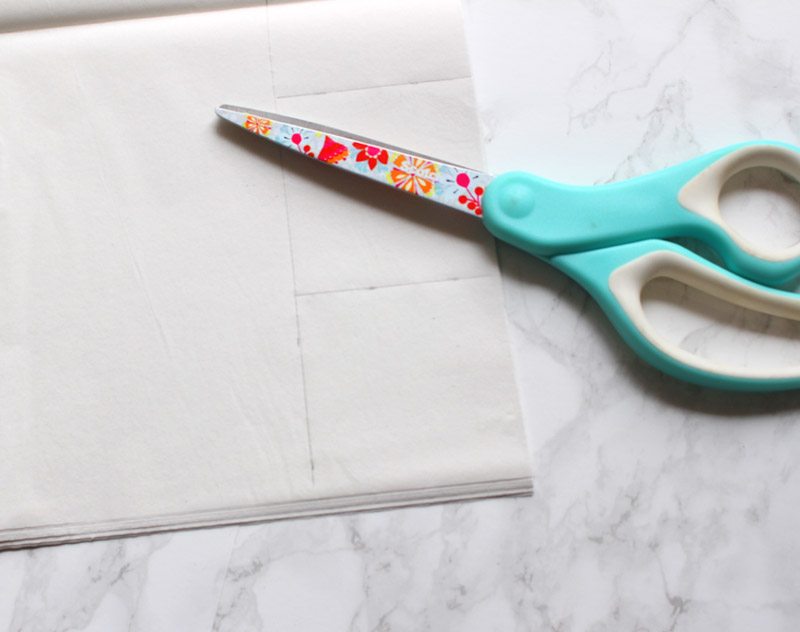 1. So pile 5 sheets of the white paper. Measure and cut 2 1/2 inch squares.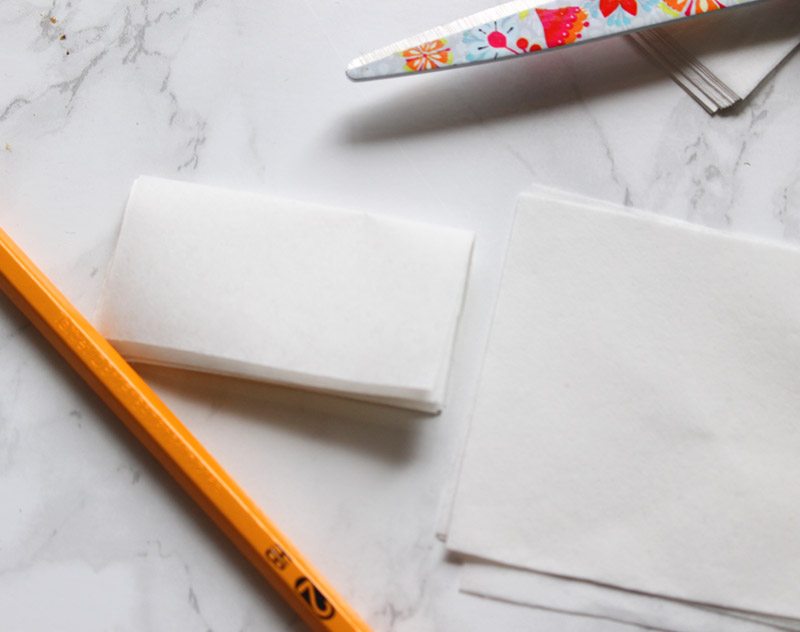 2.  Fold the squares in half.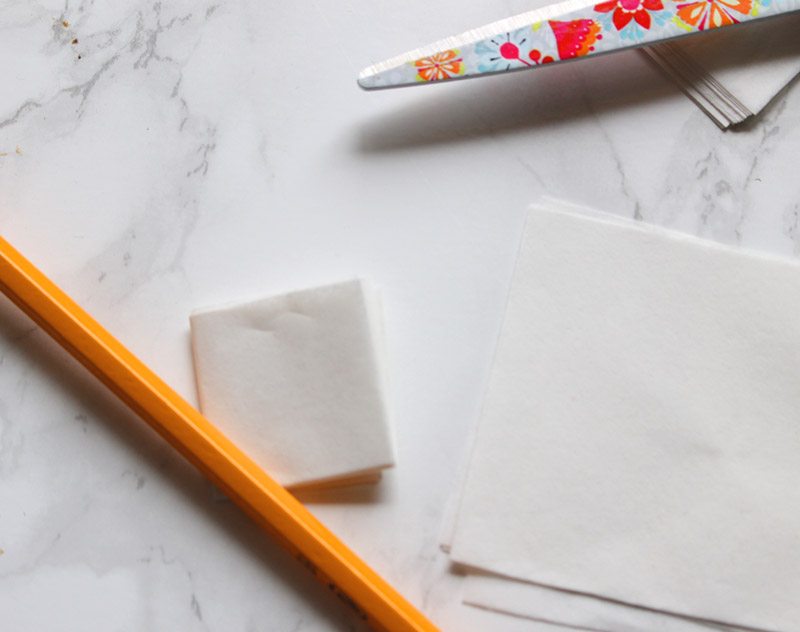 3. So, now, fold it again.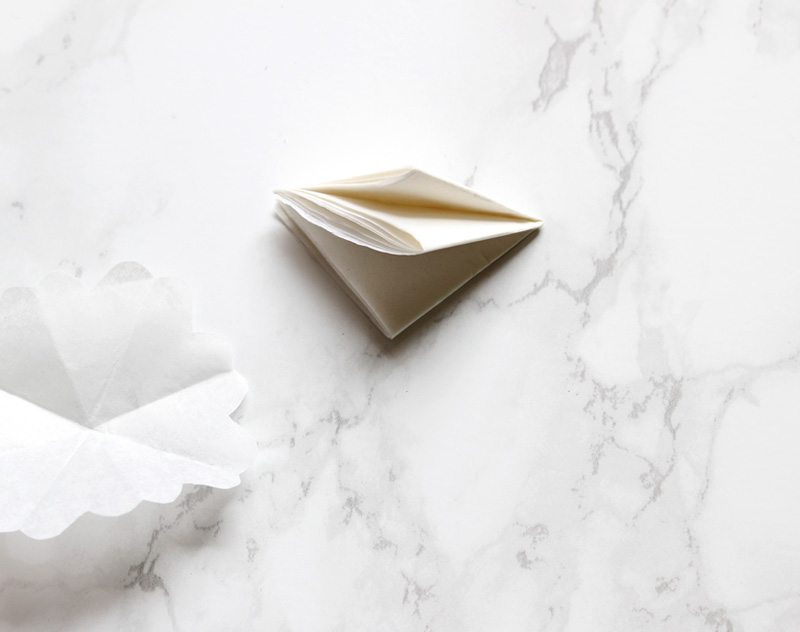 4. Now fold the paper in a triangle. Note that the edges are at the top.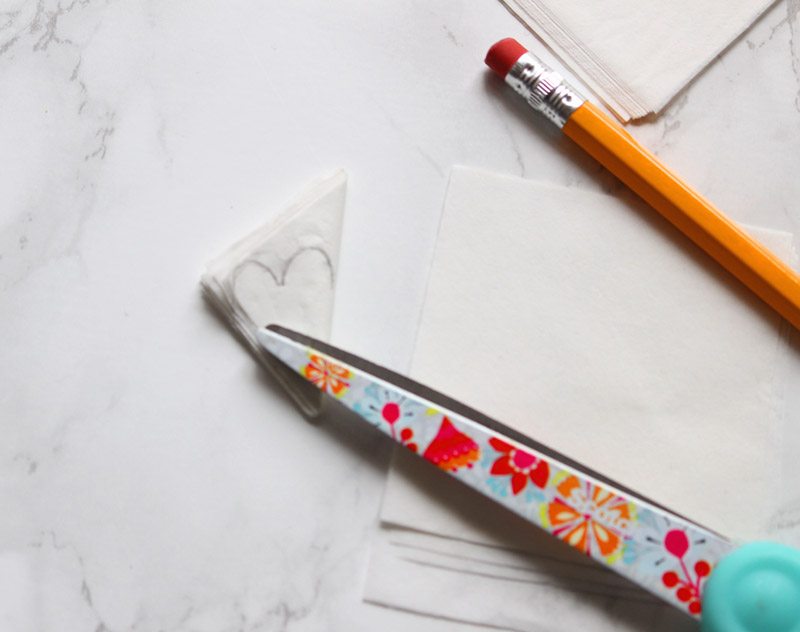 5. So, here is the tricky part, with the fold to the right and the open edges of the paper as the top, draw the tops of two petals, like in the photo.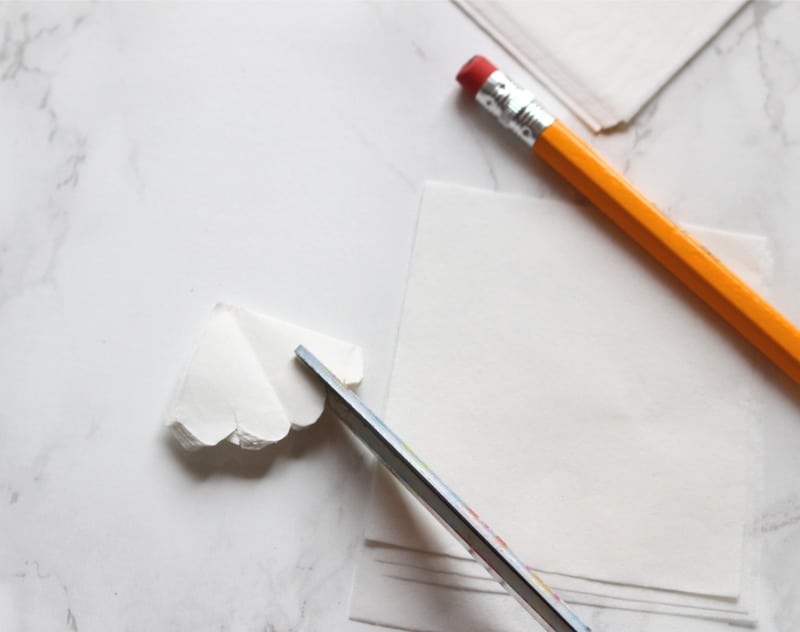 6. So, next cut out the petals and unfold the tissue paper. You can make the petals deeper shown here in the photo.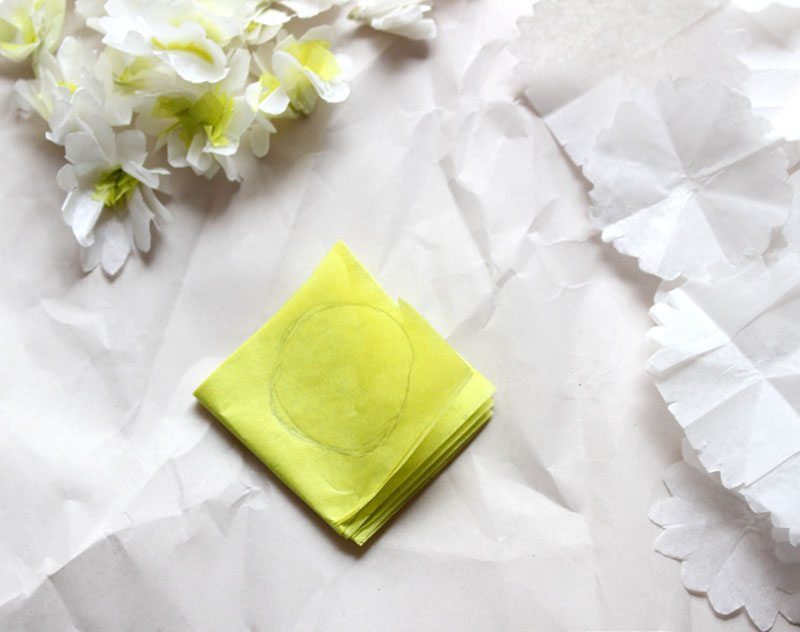 7. Now stack ten sheets of the lime green tissue paper. Make a circle a tiny bit smaller than the white flower shape.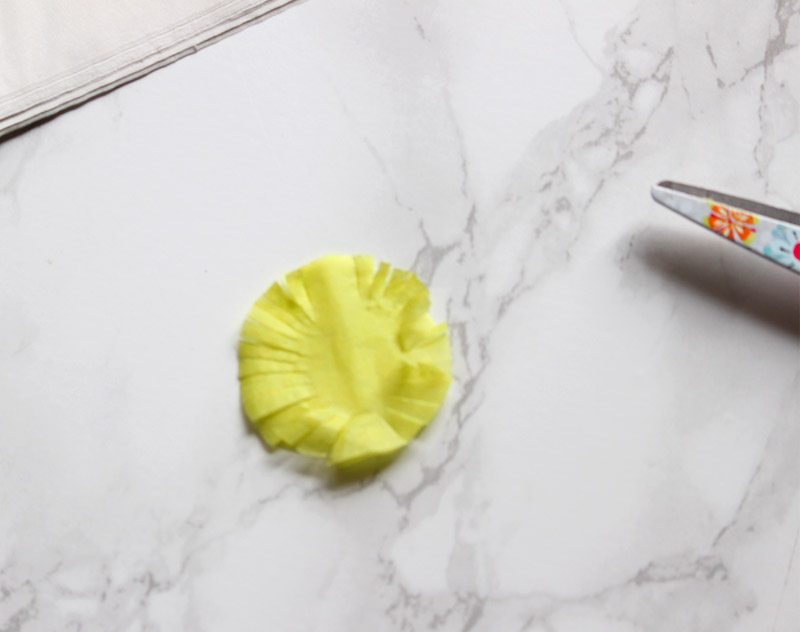 8. So, cut the circle. Next cut little slits all the way around the circle like shown.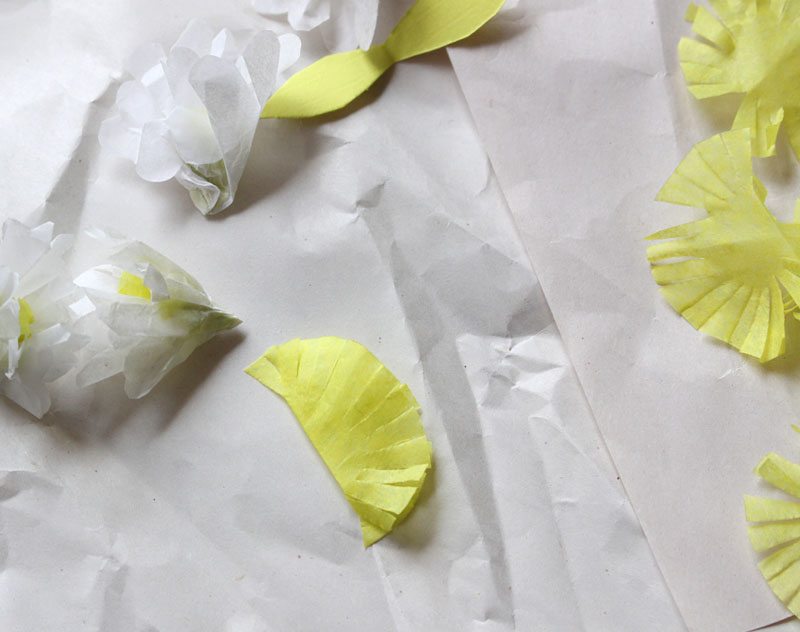 9. Next, fold it in half and fold again. It should look like a cone shape.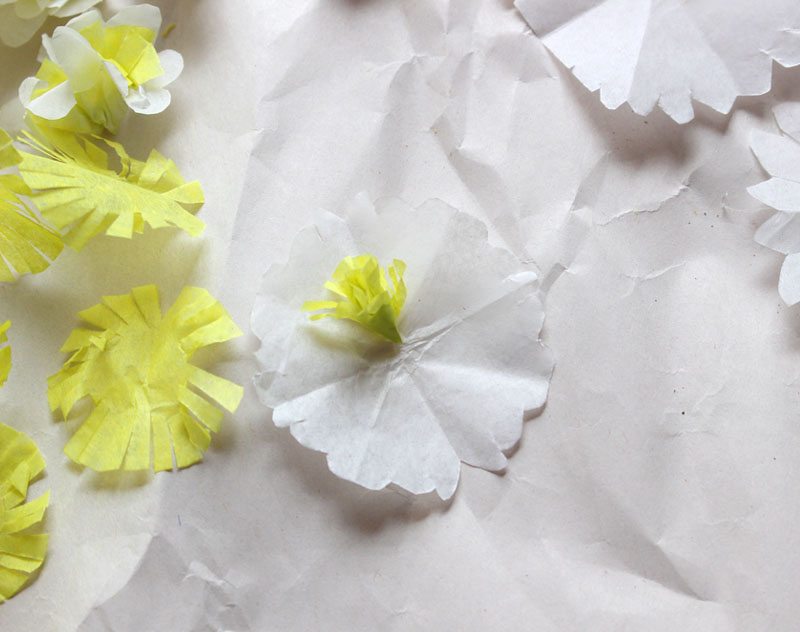 10. So, place it in the middle of the white flower.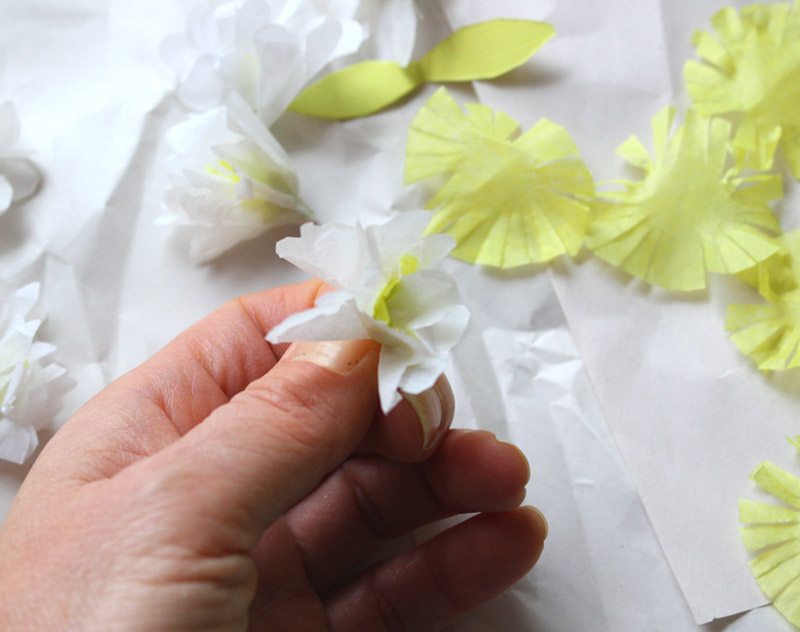 11. Now grab the outside center of the white flower. Make sure to include the green center.
12. So, next twist and make a small stem.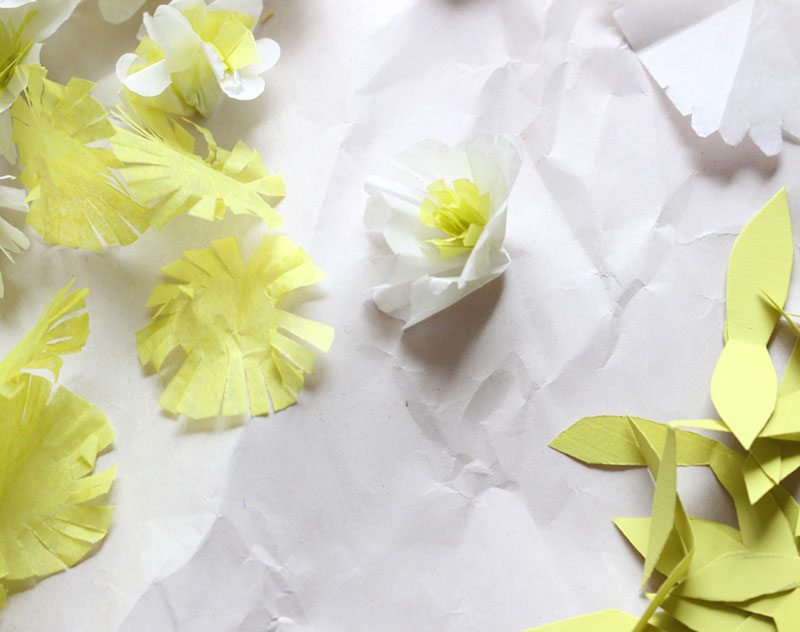 13. So, glue blossoms to the branches along with the leaves.
Leaves
1. Cut strips of about 1 inch in length.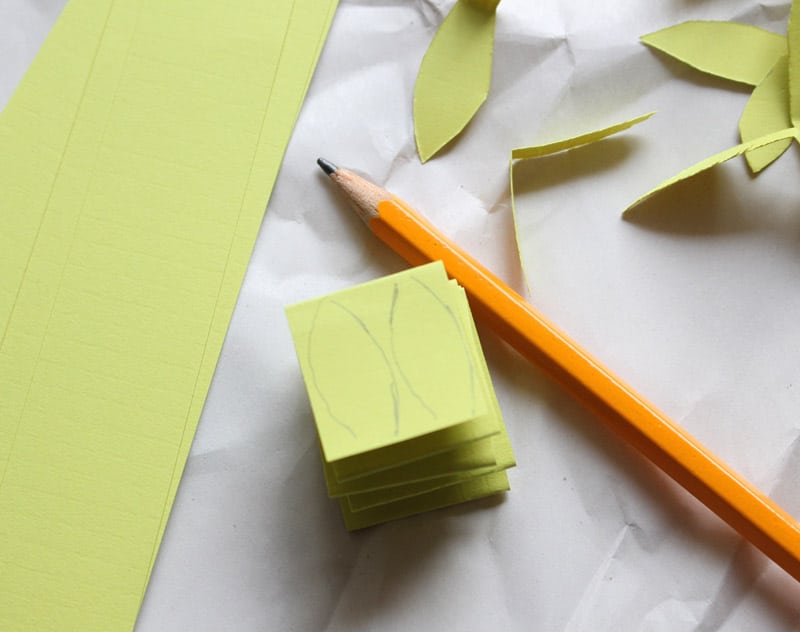 2. So, fold the paper like an accordion or fan.
3. Draw a leaf shape and make sure one edge of the leaf is on the fold.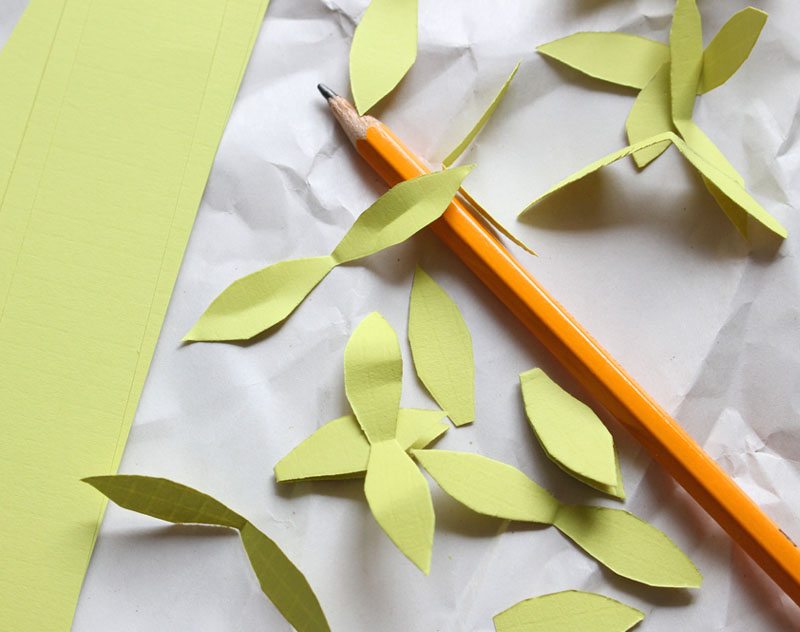 4. Cut the leaf out making sure that one side is on the fold.
5. So, you will now have two leaves attached.  You're finished with this project, enjoy.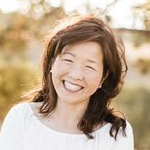 Latest posts by Janine Waite
(see all)