Add Some Fun Fall Pillows to your Home
1. Raven Burlap Pillow Cover | 2. Gather Burlap Pillow | 3. Pumpkin Plaid Pillow Cover
4. Painted Pumpkin Patch Pillow Cover | 5. Trick or Treat Yourself Pillow Cover | 6. Buffalo Check Pillow Cover
7. Grain Sack Pillow Cover | 8. Three Pumpkins Festival Fall Pillow | 9. Farmer's Market Pillow Cover
Pillows are among the things that put me in my Happy Place.
They add just the right amount of fun to any sofa. If you need a splash of color, just add one of these fall pillows.
I also, I shared in my latest sneak peek of My Fall Favorite Home Decor, so make sure you check it out.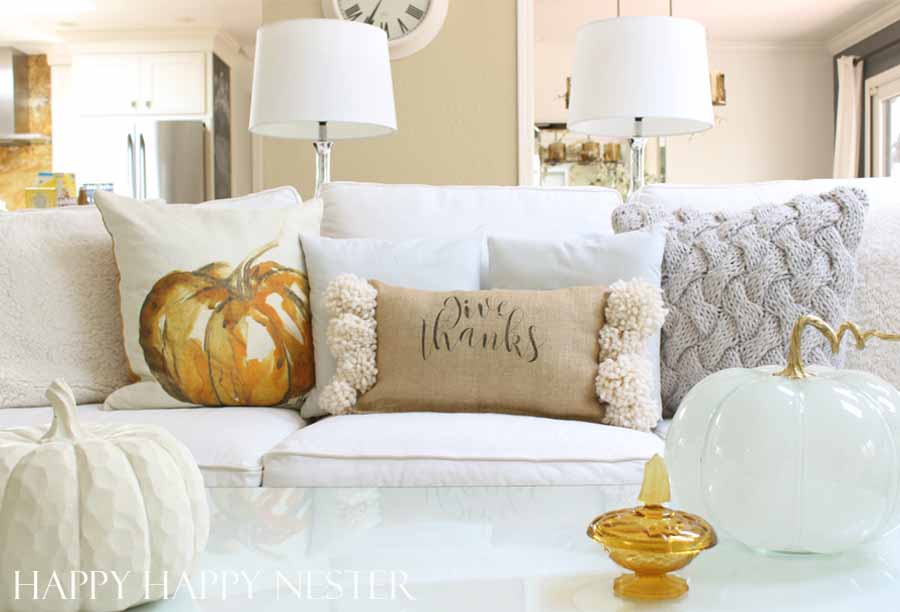 I have a funny story to tell you about our pillows.
My daughter told me that one of her friends asked, why we have so many pillows with their price tag still on them?
Of course, I had to chuckle since she was so right, we do have a lot of things with the price tags on them.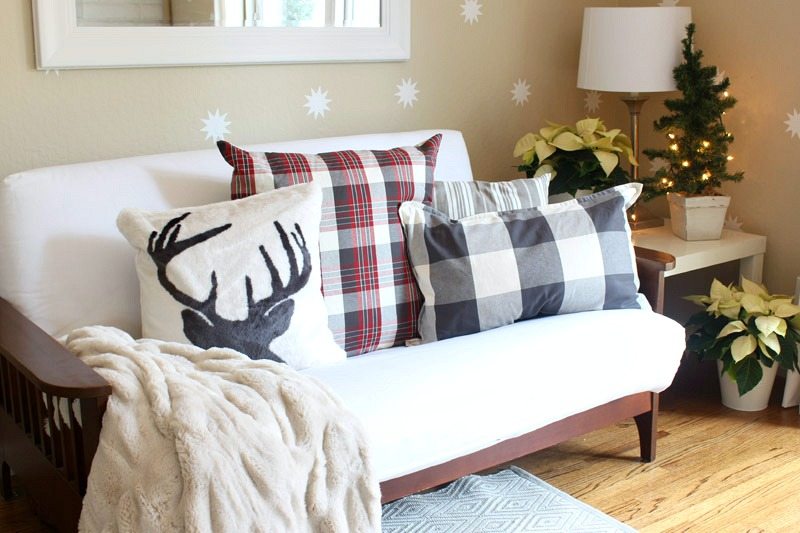 I buy quite a few pillows, lug them home and do the Charlie Brown thing, where I stand back and admire them.
Thumbs up or thumbs down happens a lot when I'm building our living room. Sometimes I'm a bit surprised which ones work since maybe I just happen to bring it home on a whim.
Pillows bring out your personality and tell a lot about the decorator.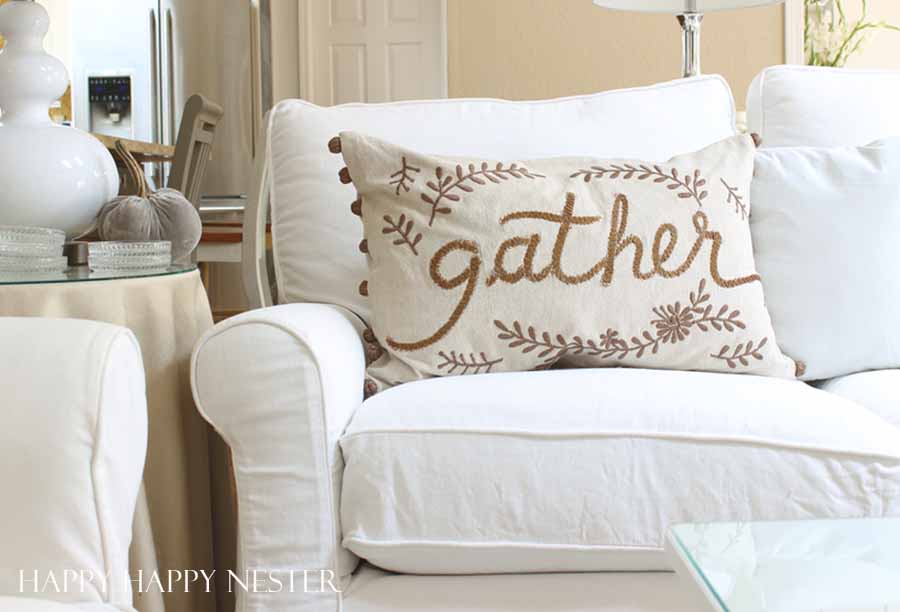 Now, my family laughs at my gigantic pillow collection, but you know what? They all enjoy them when watching tv.
And the funny thing is that we all definitely have our favorite pillows.
Let me know if you like my choices of pillows, and I always love to hear from all of you. I always want to please my readers.
Cheers,

Here are Extra Pillows for You!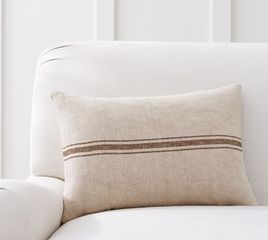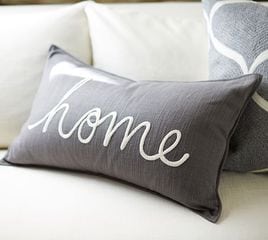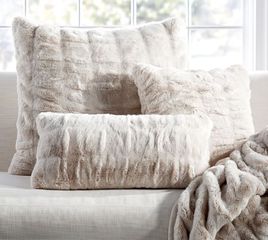 10. Grain Sack Pillow Cover                         11. Home Pillow Cover                       12. Ruched Faux Fur Pillow Cover
*This post contains affiliate links, which means I receive a small commission. There are no additional costs for you, please see my disclosure on the main blog page.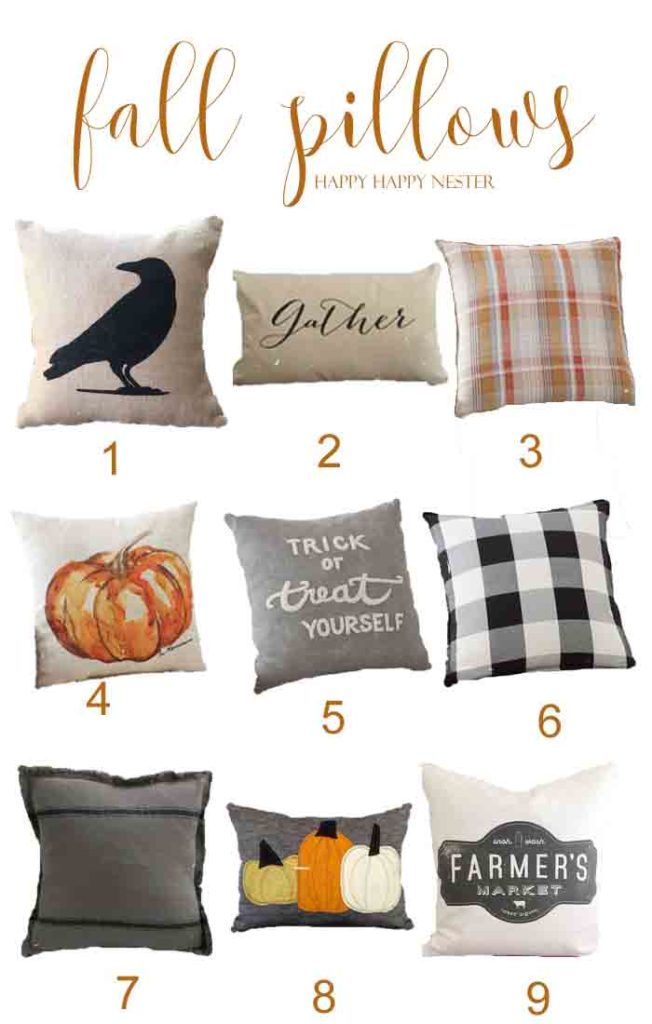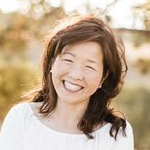 Latest posts by Janine Waite
(see all)