Gloribell Lubron: Interview
Today I would like to introduce you to our good friend and fellow blogger, Gloribell Lebron. She is so incredibly talented and creative, and her interior spaces are beautiful! She not only has a blog,
I Don't Know How she Does It
, but she is also is a writer and contributor to the Homegoods website. As you can see from her photos, her style is clean, fresh and leans towards the natural elements. I always enjoy all her new decor, and she is always changing her spaces up with some surprising and gorgeous creations. So without further adieu, I would like you to meet, Gloribell.
HHN: Do you like to shop at Thrift Shops or Flea Markets? What is your favorite find?
Gloribell: I've been to a few Thrift Shops but I have to say that my favorite finds have been old vintage books. I love these books because I can use them to make vignettes or use it's pages to print on them and place them in frames.
HHN: What is your favorite color to decorate with?
Gloribell: Although I'm a neutral kind of girl, sometimes I love adding pops of green, navy blue or mustard in my decor.
HHN:  Right now is your house clean, messy, or in between?
Gloribell: Clean… Well, let's just say it's organized!
HHN: What is your favorite movie?
Gloribell: "Gone with the Wind" I love those classic years and the incredible effort that was done to make the interiors so impressively elegant.
HHN: What was the thing that prompted you to start a blog?
Gloribell: I started blogging as a way to put my decor and crafty ideas out there. Through blogging I felt I could channel my creativity while being a stay at home mom.
HHN: What is your favorite season to decorate?
Gloribell: Fall. I feel that color and ambiance always seems so welcoming and cozy at this time of the year.
HHN: Do you have a room that's your favorite to decorate?
Gloribell: Since our home is so small, I spend my time decorating the living room and dining area. I love making my visitors feel welcome in our home.
HHN: What's one thing in your home you can't live without?
Gloribell: I can't live without decorative pillows. Changing their covers or simply buying new ones make a huge difference in the look and feel of a room.
Thank you so much, Gloribell for spending some time with our readers and us. We so appreciate your style, you are an inspiration to us all. Thanks everyone for visiting our blog. Let us know if you enjoyed this interview and would like to see more of these kinds of posts. Have a great week and enjoy the nice Fall season!
Cheers,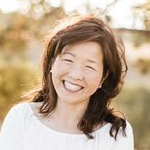 Latest posts by Janine Waite
(see all)