Let me tell you why I'm head over heels for buying Anthropologie Vase Dupes and why you should hop on this bandwagon too. Trust me; it's a game-changer!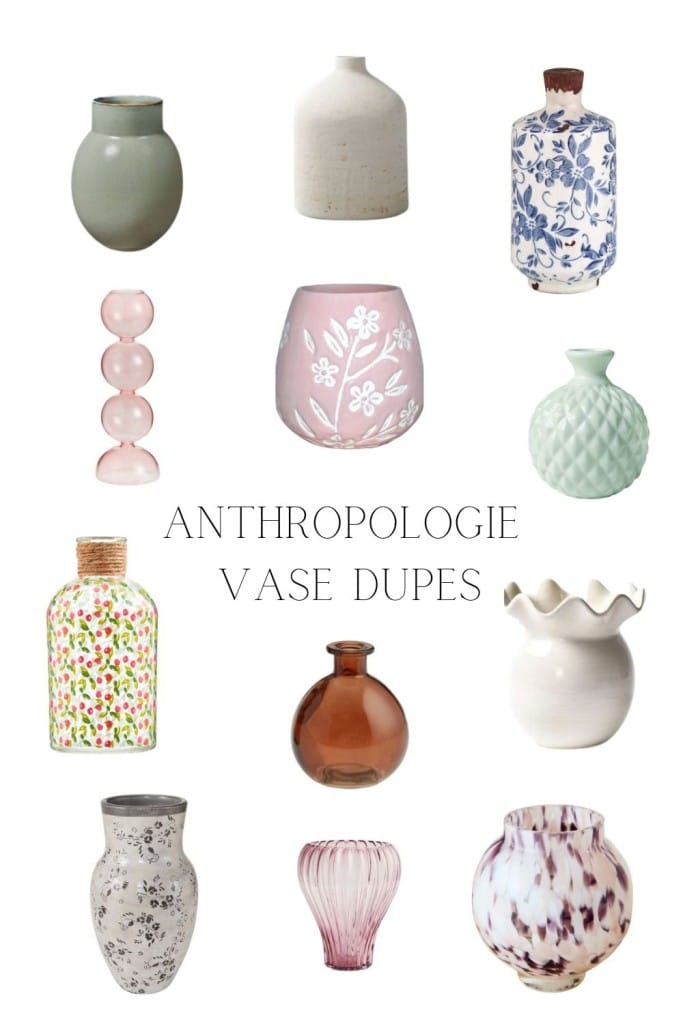 First, Anthropologie vases are undeniably stunning but can severely dent your wallet.
That's where the dupe game comes in.
These dupes are like magical replicas that capture the essence of those beautiful Anthropologie vases but at a fraction of the price. Who doesn't love a good deal? Am I right?
One of the main reasons I'm obsessed with these dupes is that they allow me to experiment with different styles, colors, and sizes, all while keeping my budget intact.
Whether it's your living room, bedroom, or bathroom, these vases add a touch of elegance and charm to any corner.
But wait, there's more! These dupes are more than just affordable and versatile and make fantastic gifts.
I know what you might think: "Are these good quality dupes?" Absolutely! While they may not have the same brand name, many dupes are crafted with care and attention to detail.
They look and feel amazing, giving you that high-end feel without the price tag.
So, my friend, if you're itching to add style and flair to your home without blowing your budget, Anthropologie vase dupes are the way to go.
They're affordable, versatile, and a whole lot of fun. Plus, they make excellent gifts. Trust me. You won't be able to resist their charm.
So, go ahead, indulge yourself, and join the dupe-loving club. You won't regret it!
Glass Vases
Floral Vases
Ceramic Vases
Unique Vases
Anthropologie Vase Dupes
Glass Vases
Let me ponder why I'm head over heels for Anthropologie glass vase dupes. First off, can we talk about the price? Anthropologie is known for its stunning home decor but often comes with a hefty price tag. As much as I'd love to splurge on their original vases, my bank account would throw a significant fit. That's where the dupes come in, like a knight in shining armor!
Floral Vases
Next, we have this fantastic selection of floral choices. Anthropologie has a distinctive style, and I adore how their vases add a touch of boho-chic elegance to any space. But with dupes, you can find many options that mimic Anthropologie's designs while offering unique twists and variations. It's like having a personal treasure hunt where you can discover vases that perfectly match your personal style and home decor.
Ceramic Vases
Another fun choice of vase dupe is their ceramic ones. Let's remember the quality. I was initially skeptical, thinking that the dupes might be flimsy knock-offs. But boy, was I pleasantly surprised! These babies are often made with high-quality materials that rival the original vases. They can withstand clumsy hands (guilty as charged) and still look stunningly intact. Plus, they're often easy to clean, a significant win for someone like me who can't be bothered with delicate maintenance.
Unique Vases
Another reason why I adore Anthropologie dupes is that they're accessible. You don't have to scour high-end boutiques or wait for a sale to snag one. You can easily find them online or in stores specializing in trendy home goods. It's like having an Anthropologie store right at your fingertips.
Anthropologie Vases
Here is a small collection of the real deal from Anthropologie! What makes them so unique, you ask? Well, they come in the most unique and eye-catching designs you can imagine. Each vase has its personality, whether it's a vibrant geometric pattern or a delicate floral motif. It's like having a mini-masterpiece sitting on your shelf. It's hard not to fall in love with the real deal.
---
Hello friends!
I hope you enjoyed yet another post about some fun dupes I found 🙂
And let's remember the satisfaction of finding a great deal.
Whenever I stumble upon a dupe resembling an Anthropologie vase, I feel like I've won the lottery.
It's like getting the best of both worlds: the satisfaction of having a beautiful vase and the thrill of knowing I saved some cash.
See you next time on the blog!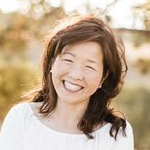 Latest posts by Janine Waite
(see all)