Happy holidays! Check out this collection of Best Stocking Stuffers Under $10 to gift the best gifts this Christmas.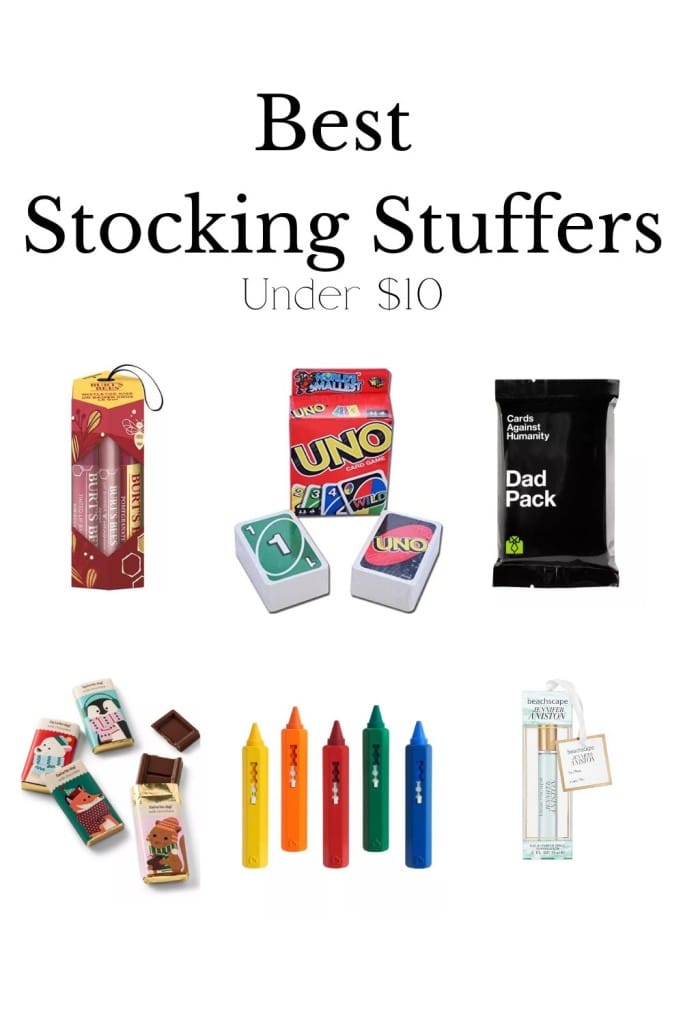 Everyone enjoys a cheap deal. So, here are tons of cute options for your friends and family!
Discover deals, steals, and more with this collection of stocking stuffers for loved ones to give back the ultimate gift (or gifts).
Stuff those stockings with anything!
I'm here to help provide inexpensive items that ship fast to your house and even quicker to the stocking above the fireplace.
Stocking stuffer ideas for babies
Stocking stuffer ideas for college students
Stocking stuffer ideas for outdoorsmen
Stocking stuffer ideas for dads
Stocking stuffer ideas for moms
Happy stuffing, my friends!
Best Stocking Stuffers Under $10
Stocking Stuffer Ideas For Babies
This section is right for you if you have a little one or many little ones because everything you find is suitable for infants. Whether you're looking for safe toys, fun games, and sweet treats, it's all here.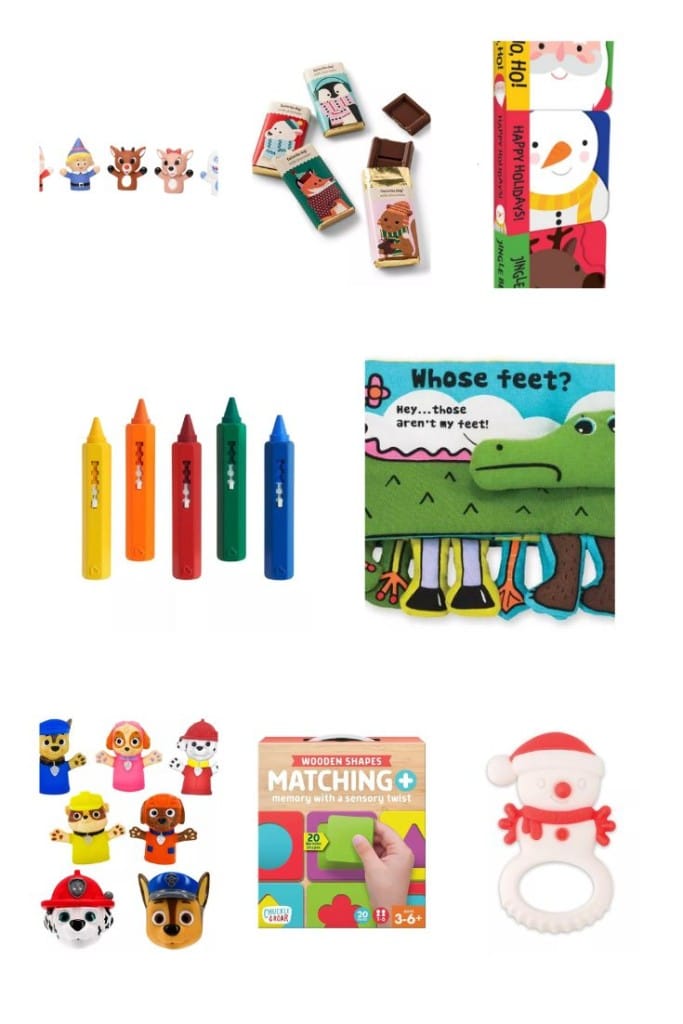 Sources: 1 l 2 l 3 l 4 l 5 l 6 l 7 l 8
Stocking Stuffer Ideas For College Students
Who else has a college student in the house? Here are some stocking stuffer ideas for students still in university. My daughter is still in college, so to all the parents with college kids, this collection is for you. Discover inexpensive options below to have the best Christmas yet.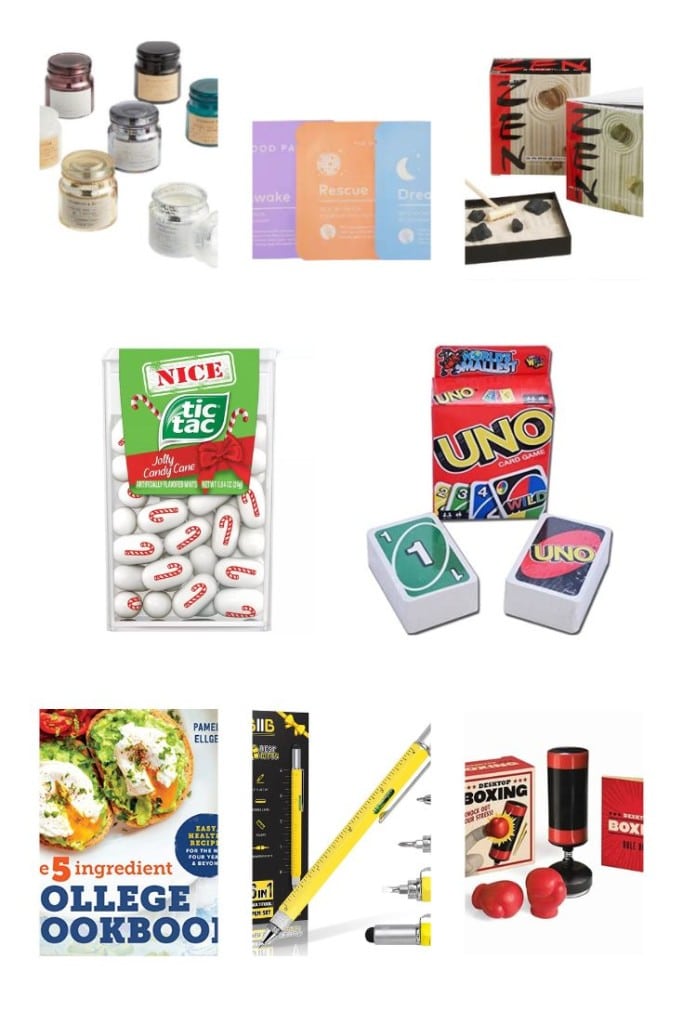 Sources: 1 l 2 l 3 l 4 l 5 l 6 l 7 l 8
Stocking Stuffer Ideas For Outdoorsmen
Who loves the outdoors or has a partner who enjoys being outside 24/7? My husband is that way, so I must come prepared with the right gifts every holiday. Here is a collection of cheap choices for the outdoor people of the family!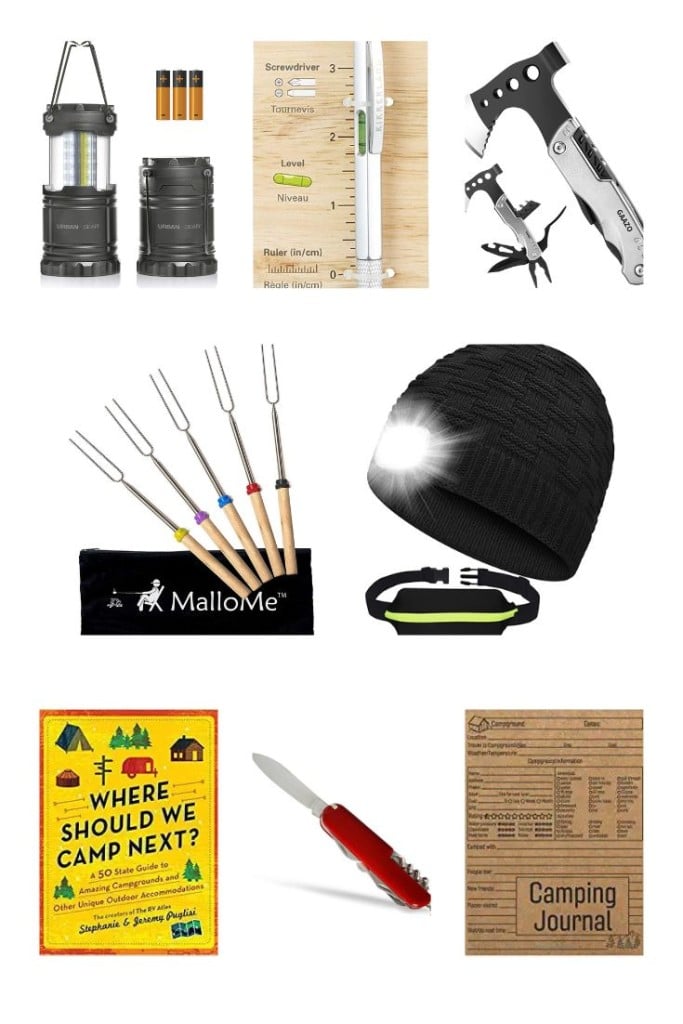 Sources: 1 l 2 l 3 l 4 l 5 l 6 l 7 l 8
Stocking Stuffer Ideas For Dads
I saved some of the best sections for last. Here is a complete selection of stocking stuffer ideas for dads. Whether you're a new dad or have been one for a while, this is the right place. Gift your dad or a father figure with an inexpensive yet heartfelt present.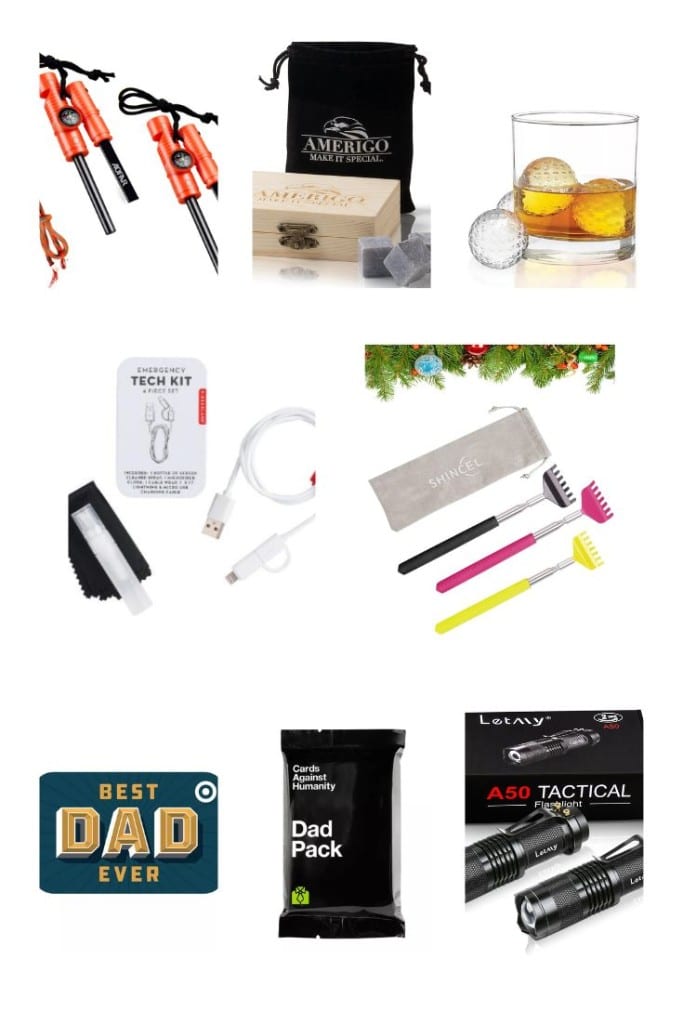 Sources: 1 l 2 l 3 l 4 l 5 l 6 l 7 l 8
Stocking Stuffer Ideas For Moms
The last section is the best. I'm a mom and will appreciate anything I receive for Christmas. This year, save some money by giving adorable, inexpensive gifts to a loved one! Here are ideas for mom or mother figures in your life.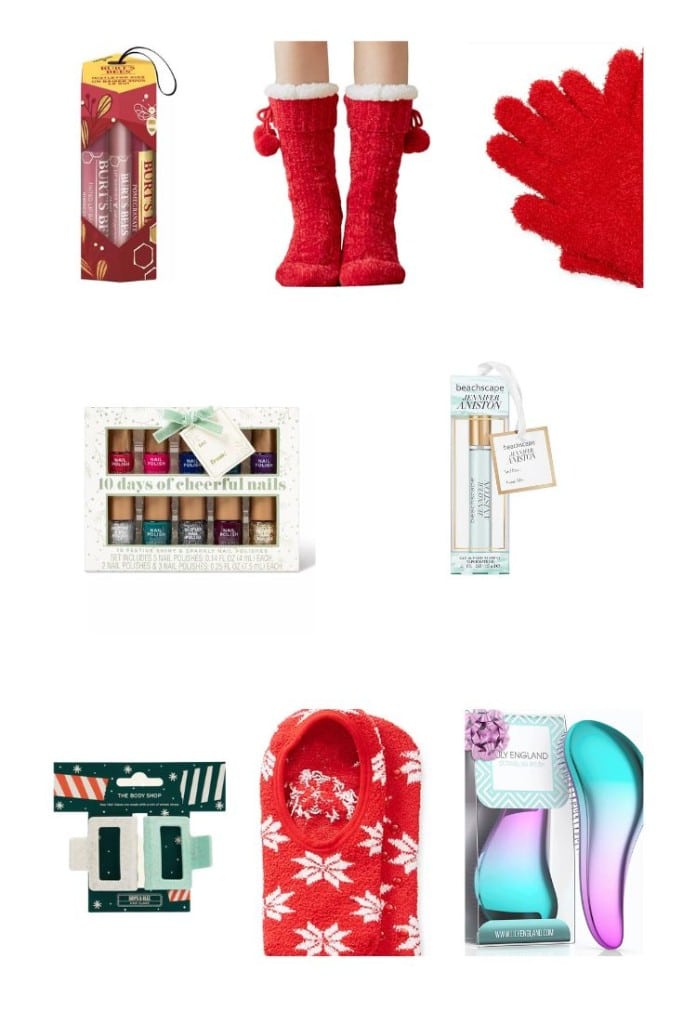 Sources: 1 l 2 l 3 l 4 l 5 l 6 l 7 l 8
---
Hello friends!
We are about halfway through December! It's time to finish decorating and start shopping.
To help the holiday rush, I have found the best stocking stuffers under $10 and am more than happy to share these with you.
Throughout this post, I hope you found great gifts for a baby, dad, mom, or teenager!
Trust me, and there are plenty of ideas for the many special people in your world.
Have fun shopping, and stay tuned for more Christmas-inspired blog posts.
Have a great day,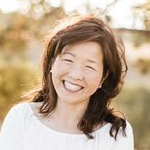 Latest posts by Janine Waite
(see all)