Today let's talk about 12 Awesome Mother's Day Ideas for gifts! To be honest, I'm always wondering what gifts to get for our moms so this year I decided to take you on that journey with me. I have gathered the items that I consider thoughtful and unique gifts.
*The following post contains affiliate links
A. Moroccan Tote | B. Faux Roses | C. MVMT Women's Watch
D. Crescent Moon Necklace | E. 3-Piece Terracotta Planters | F. Antica Farmacista Room Diffuser
G. Williams Sonoma Gift Basket | H. Swiss Milk Boy Chocolate | I. Copper Serving Tray and Stand
J. Boater's Hat | K. White Jasmine Plant | L. Voluspa Candle
Well, I own a few of these items so I thought it might be helpful to review them in this post.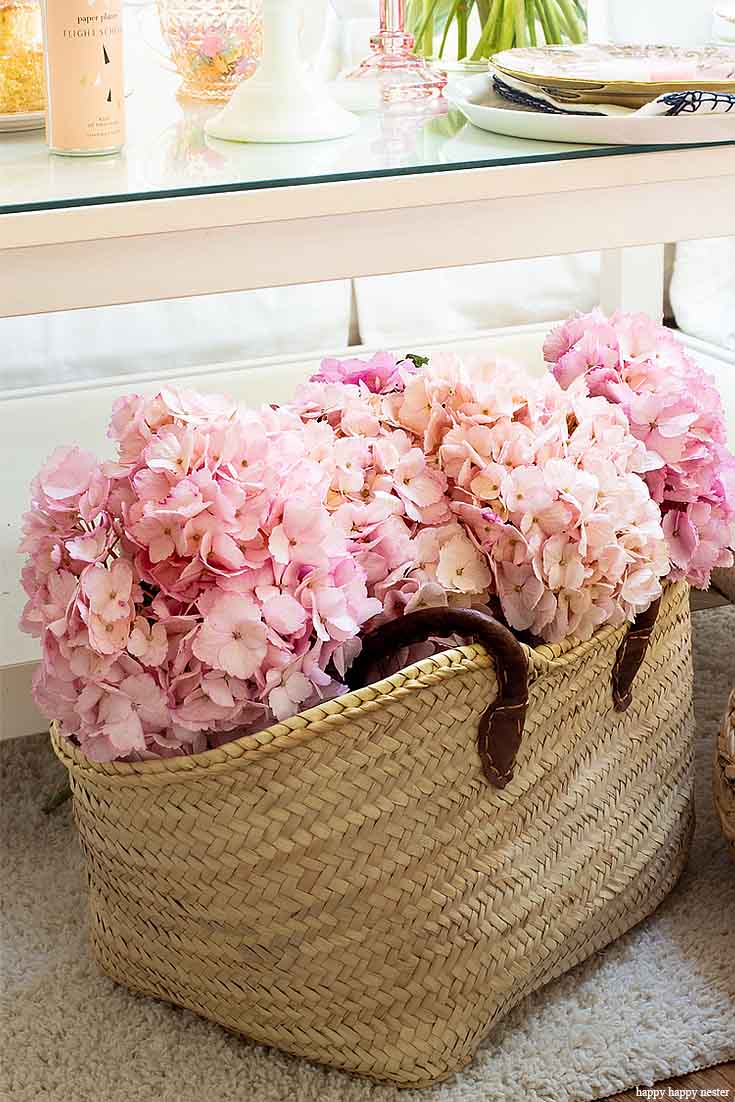 This Moroccan tote either has flowers or blankets in it at all times. It is the perfect size to take to the weekend Farmer's Market and fill with fresh fruit and veggies. And the bottom line, it is super cute! You can see more of this basket in my indoor picnic post.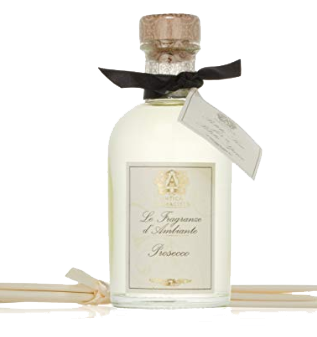 I own a bottle of this room diffuser and unfortunately it is empty, wah. But if some of you are interested in this home scent, the fragrance is beautiful, and it has hints of fresh laundry and floral. I just had to include it in my 12 awesome Mother's Day ideas post.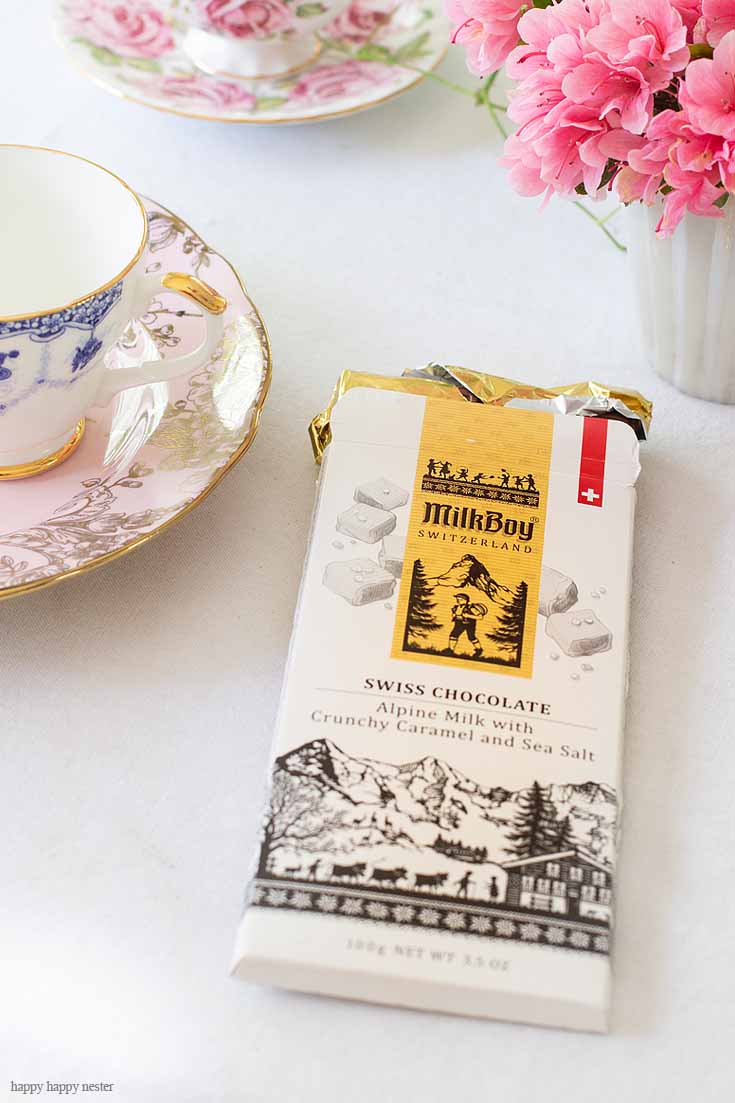 Yes, it appears that my husband and I snacked a bit on this delicious Swiss chocolate. He was delighted that the inside of this chocolate bar has a yummy layer of crunchy caramel, and sea salt and the blend of it with chocolate is lovely. I just had a share it with you since a lot of you buy the chocolate that I share on the blog and in my weekly newsletter. So, I know that quite a few of you like chocolate! So buy a few of them and style them in a cute basket with my favorite gluten-free peanut butter chocolate chip cookies.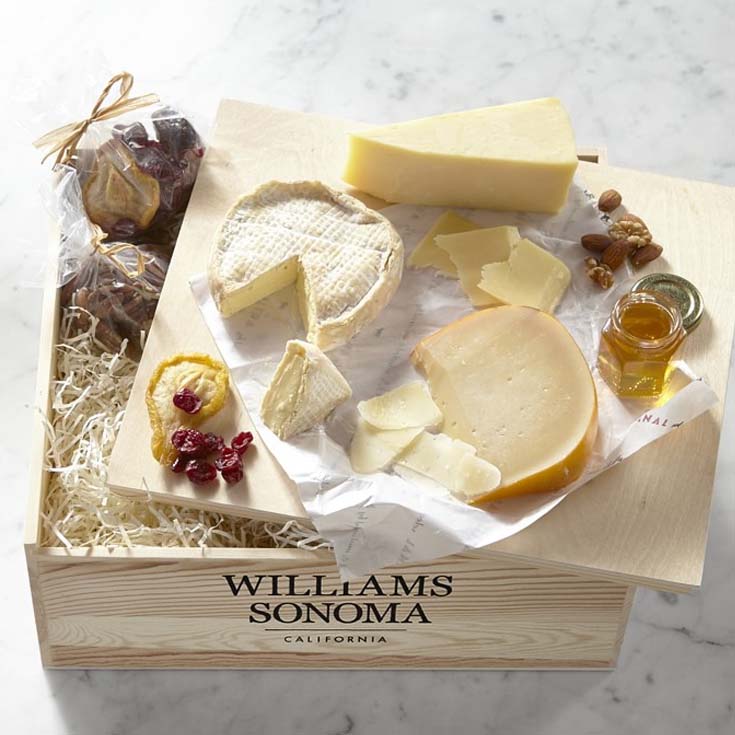 Sorry, that I can't attest to the other items on the list, but I'm pretty confident that I'll order the Williams Sonoma Gift Basket for my husband's parents. You see they live in Vermont, and I like to send them a care package for birthdays and holidays. When our moms have everything that they need, so I prefer to send thoughtful food baskets. And this one has items that look delicious, so I will let you know if they like the gift that I plan to send to them.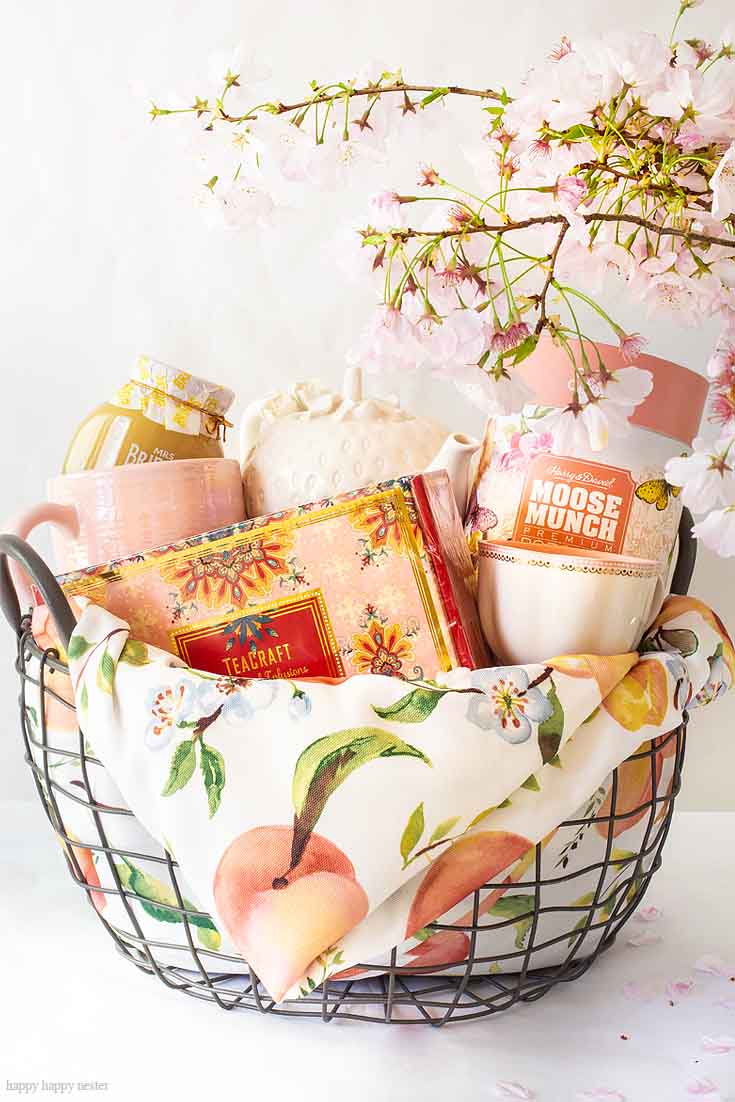 If you want more inspirations on a pretty pink gift basket, check out this one that I created from HomeGoods.
I hope you liked my 12 awesome Mother's Day ideas and now you are ready to surprise your mom with something special. Well, until next week, I hope you have a lovely weekend.
Happy Mother's Day to all you moms!
Cheers,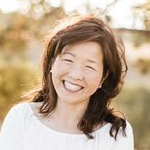 Latest posts by Janine Waite
(see all)