The next holiday is underway, and it's time to look at Mother's Day Chocolate Gifts.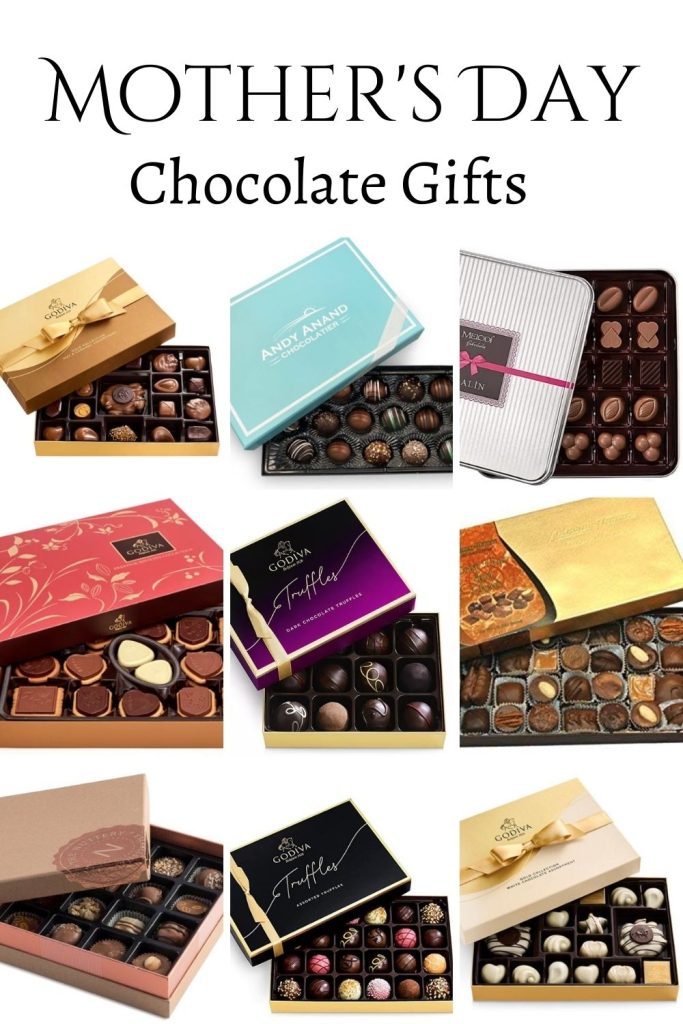 There is nothing sweeter than gifting a box of chocolates, whether assorted, dark, or nuts and chews. Here you will find those flavors and more to satisfy your sweet tooth.
Confession time. I am a massive fan of all things chocolate. It doesn't matter the flavor, consistency, or size, give me a box, and I'll be happy.
Any day talking about chocolate is a great day, but now is the perfect time to start thinking about what to get for your mom, best friend, and role model.
Besides a beautiful bouquet and a special card, buy her a box of chocolates. You can never go wrong with that.
I am here to help you choose the best Mother's Day chocolate gifts and maybe something for yourself. Like I've always said, treat yourself!
Come on, and let's dive into sweets, chocolates, and all-good desserts!
Milk Chocolate
Dark Chocolate
White Chocolate
Assorted Chocolate
Nuts & Chews
Continue to see Mother's Day chocolate gifts!
Mother's Day Chocolate Gifts
*This post contains affiliate links
MILK CHOCOLATE
Milk chocolate gift boxes have six packages full of deliciousness. It might be challenging to choose just one pack but hey, the merrier! I like all flavors of chocolate, and milk chocolate has to be my #1. It has a smooth taste that melts in your mouth.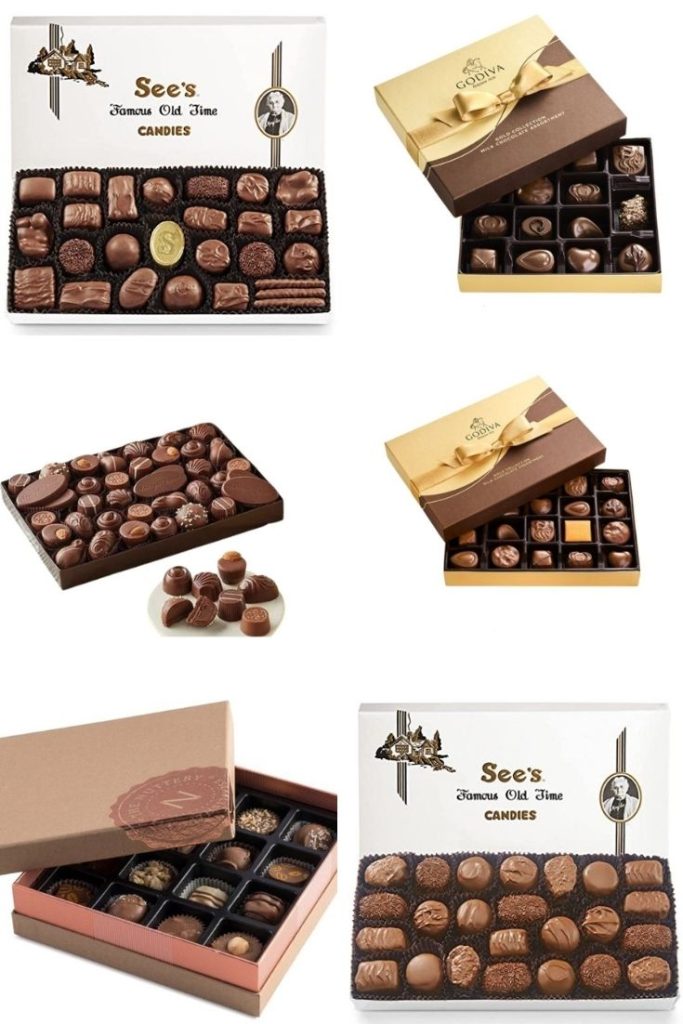 Sources: 1 l 2 l 3 l 4 l 5 l 6
Gifting chocolate for Mother's Day might be an easy way to go, but it sure is a delicious one. Whatever you end up choosing, I know she will love it.
DARK CHOCOLATE
I am moving on to dark chocolate. I know this flavor can be controversial, meaning some people like it and others despise it. Well, for those who love it, this section is for you. Here are six boxes of goodness that will have her taste buds thanking her later. So, if you love the sweetness, sourness, and bitterness all wrapped into one, you're in the right place.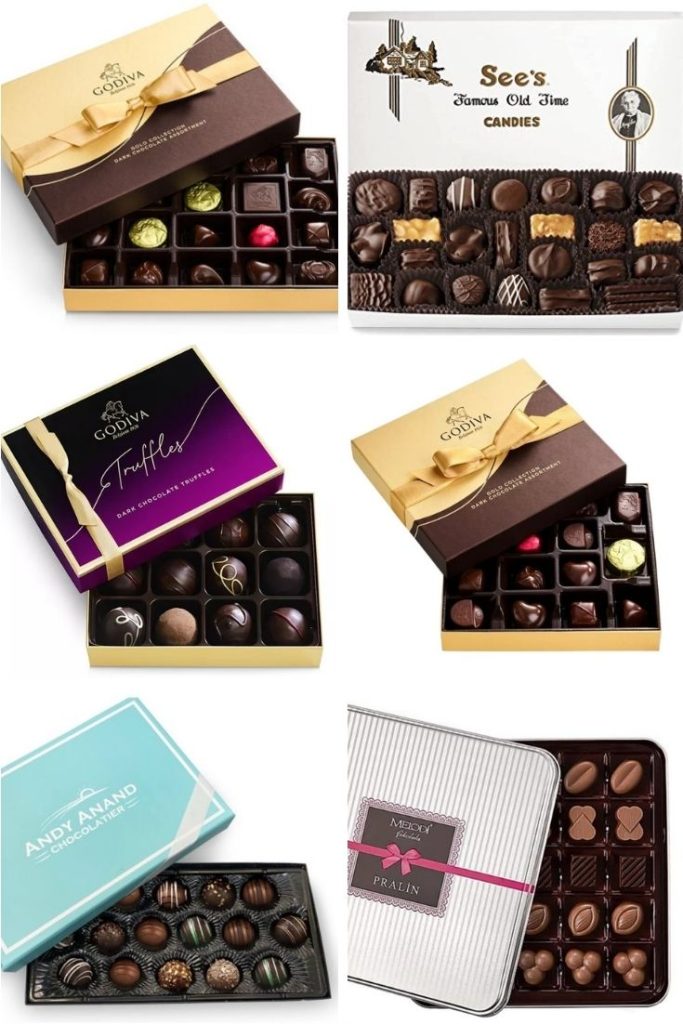 Sources: 1 l 2 l 3 l 4 l 5 l 6
WHITE CHOCOLATE
When I think of chocolate, white chocolate isn't the first thing that comes to mind. White chocolate is underrated and needs to be talked about. All chocolate is mouth-watering, but it's time to focus on white chocolate. Who else is a fan of this flavor? Whoever you are, I couldn't agree with you more. Take a look at the following Mother's Day chocolate gifts to find the perfect box!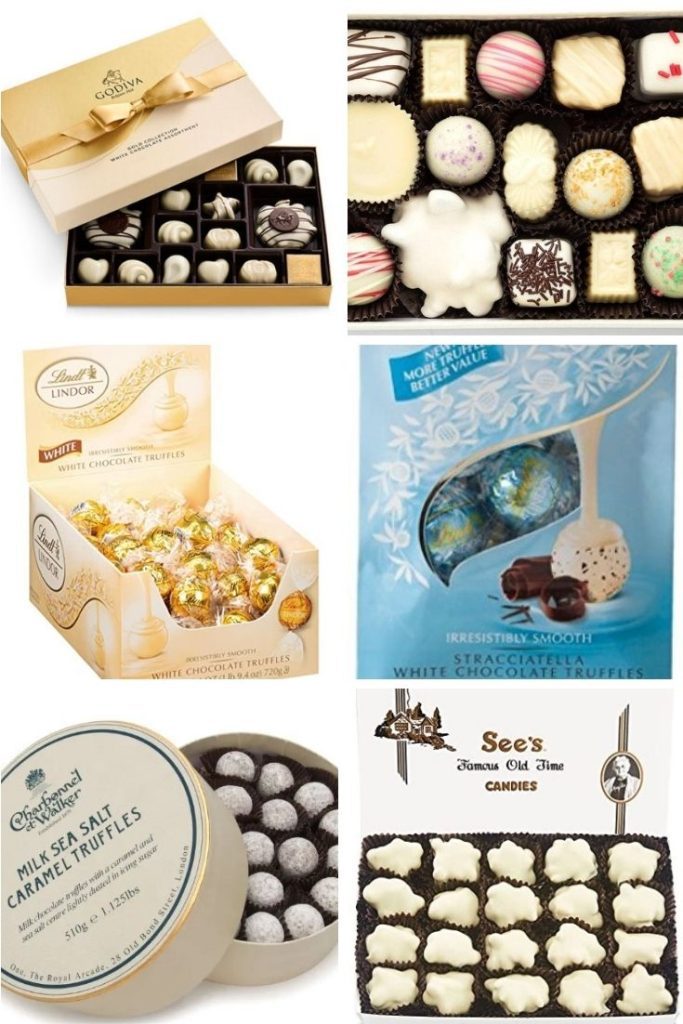 Sources: 1 l 2 l 3 l 4 l 5 l 6
If you've never tasted white chocolate, it might be time to try something new. It could become your next unique flavor! Get a box (or two) to share on mom's special day with the family.
ASSORTED CHOCOLATE
It's time to get wild. Here we have six packages full of assorted chocolates. Dark, white, milk, hard, and soft candies with nuts. It's the best of all words in these gift boxes. If you can't decide what to give, buy one of these because the more flavors to try, the happier she will be. Trust me.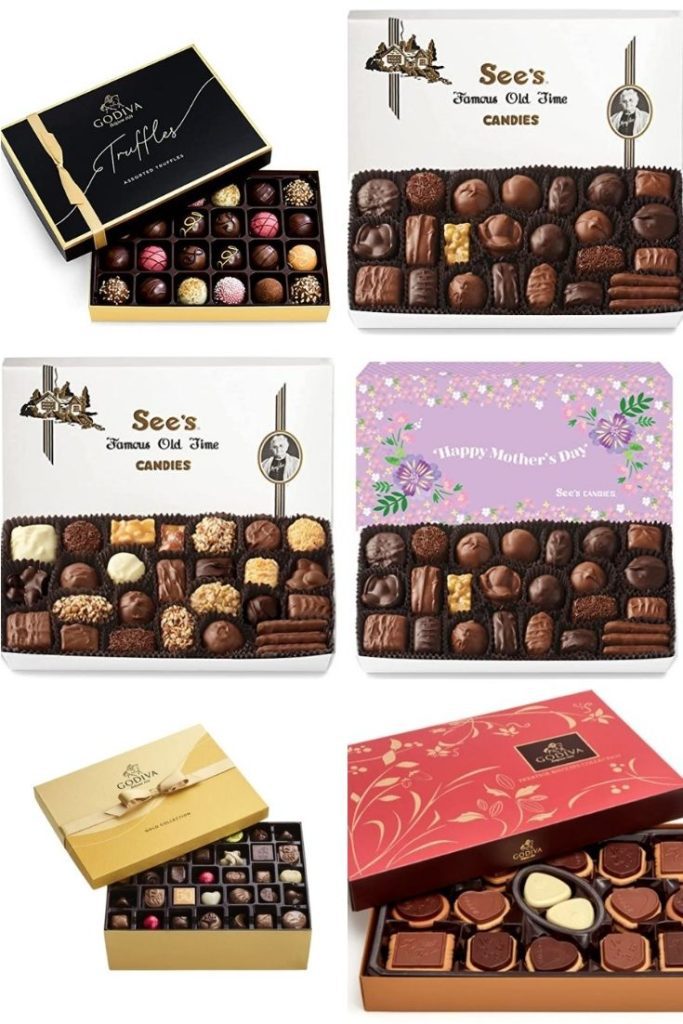 Sources: 1 l 2 l 3 l 4 l 5 l 6
All this talk of chocolate has got me wanting to buy one of these boxes for myself! Well, I said it would be a wild ride, and it was. Check out the various sections whether you're here because you love chocolate or looking for a Mother's Day gift. You won't regret it.
NUTS & CHEWS
We have nuts and chews. The combination of nuts and chocolate is healthier than we think, which is a bonus. In the end, our taste buds love it when it's sweet and salty. Enjoy! Unless you have nut allergies, this chocolate box is terrific.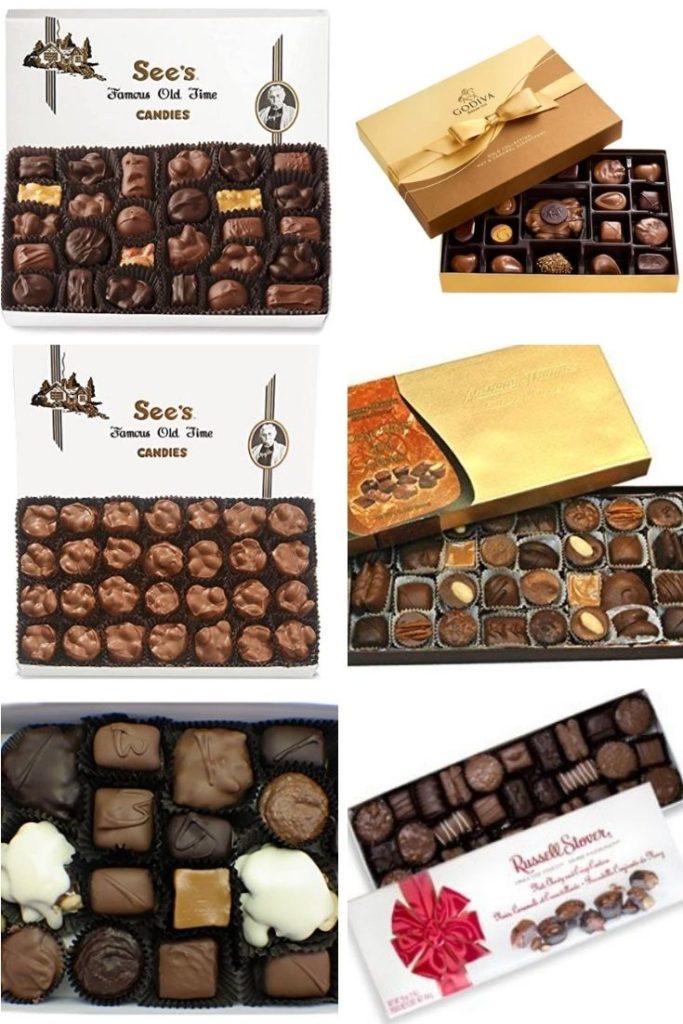 Sources: 1 l 2 l 3 l 4 l 5 l 6
Alright, now I'm craving chocolate. Even before writing this post, I knew I would want something sweet. Lucky for me, I have five sections of Mother's Day chocolate gifts to choose from.
After scrolling through the overwhelming amount of sweets, I hope you found something for your mom. Whatever you give, I know it will taste delectable.
WANT MORE POSTS LIKE THIS? HERE ARE MORE CHOCOLATE DESSERTS FROM THE BLOG
---
Happy Wednesday,
Wouldn't it be ironic if it was National Chocolate Day today? Darn, I wish it was. Nevertheless, it still seems like a great day to check out Mother's Day chocolate gifts!
I hope you found something, and stay tuned for more Mother's Day inspiration (crafts, decor, recipes) from the blog.
See you on the blog,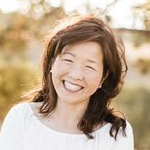 Latest posts by Janine Waite
(see all)