Here's a delicious, moist Brownie Recipe Without Cocoa Powder that came to me via my mother-in-law. I've never had a brownie like this one since it's moist, has a great taste, and the frosting unanimously makes this dessert one of my favorites.
My mother-in-law sent me this recipe a couple of years ago, and I'm just getting around to making it for my family. My daughter made it, and the results were super surprising. I'll share what happened when she recreated this favorite family recipe.
I'm always trying old family favorite desserts. So here are some recipes from my mom and my mother-in-law that are tried and true desserts.
Brownie Recipe Without Cocoa Powder
Here's a little background on this wonderful family recipe.
I unearthed this recipe in my pile of past recipes. My father-in-law sent it to me, and I didn't make it until many years later.
My daughter loves brownies and will always make one of the boxed brownies I received from a sponsored post. So yes, the company sent us a gazillion brownie mix boxes.
I talked her into making Grandma Margaret's brownie recipe. However, she had an issue with the bake time. At 35 minutes, the original recipe baking time was up; the brownies were still running and uncooked.
I'm like, what happened?
Once I looked at the recipe, I quickly figured out what went wrong. You see, my daughter used a square 9″x 9″ baking pan instead of a 9″x 13″ sheet pan. And this fortunate mistake created a moist and delicious brownie!
A Few Important Baking Notes
How to Avoid Dry Brownies
I must admit that I tried making the brownies, and mine came out a bit dry. I used a Ghirardelli sauce and tried to squeeze out all the syrup, and I probably was a bit short on the 16 ounces needed.
I suggest you buy a big syrup container since I don't think you can squeeze all that you need in a 16-ounce bottle.
Also, my butter wasn't quite at room temperature. And because it was a bit chilled and clumpy, I mixed the batter longer, which may have contributed to its dryness.
Next, I overbaked a batch, so make sure to watch the brownies while they are baking. Towards the end of the baking, I checked them every five minutes!
Use Room Temperature Butter
Uh, I was in a hurry, and yes, my butter was almost at room temperature. But, as I said, I over-mixed the batter to mix the clumpy butter. Unfortunately, Overmixing the batter made them too dry!
My husband is not fond of brownie frosting. But, my daughter and I love it. I like the added sweetness and used unsweetened chocolate to create more mature chocolate.
So, I recently changed up the frosting since the original recipe was thick hard and granular. I created a smooth and soft icing that I prefer. I'll have to redo these photos since it does not depict the final brownie.
If you like the hard frosting, cut the milk in half and that should work.
The Ingredients for Brownies:
Butter lifts baked goods, so in addition to the baking powder, the butter is helping these brownies to rise. It also adds richness and tenderness to these brownies.
Besides the sweetness, sugar brings softness and moistness to the brownies. The walnuts get carmelized in these brownies, which is gooey goodness.
Eggs provide structure, stability, and moisture to a recipe. And these brownies have four eggs so that accounts for a lot of the richness and moisture in them!
Salt in a recipe is a preservative, and adds texture, and enhances flavor and color.
Baking powder reacts with the liquids in this recipe and acts as a rising agent in these brownies.
Flour provides the structure of the brownie. This recipe uses the smallest amount so that the brownie is super moist.
Vanilla extract enhances other flavors in a recipe!
Instead of cocoa, this recipe uses rich chocolate syrup.
Margaret's Frosted Brownie Recipe
Here's a delicious, moist Brownie Recipe without Cocoa Powder that came to me via my mother-in-law. I've never had a brownie-like this one since it's moist, has a great taste and it's topped with a frosting that unanimously makes this dessert one of my favorites.
Ingredients
Brownies
1

cup

unsalted butter

room temperature

1

cup

granulated sugar

4

eggs

½

tsp

salt

½

tsp

baking powder

1

cup

flour

1

tsp

vanilla extract

16

ounces

chocolate syrup
Frosting
¾

cup

powdered sugar

plus 2 tbs (if you want more of a frosting add more powdered sugar. I prefer the icing that eventually hardens)

¼

cup

milk

1

tbsp

butter

3

ounces

unsweetened chocolate

If you don't like the dark chocolate flavor then substitute chocolate chips for the unsweetened chocolate.

½

tsp

vanilla extract
Instructions
Brownies
Cream butter and sugar; add eggs and blend well.

Add dry ingredients until well mixed.

Add vanilla and chocolate syrup and mix until well blended.

Pour brownie batter into greased pan.

Bake brownies for 45-50 minutes. Observe brownies, so you don't overbake them.
Frosting (Optional)
Add about 2 inches of water to a medium-size pot. Place a heat-proof bowl on top of the pan and add unsweetened chocolate to the bowl.

Turn heat to medium to low and melt the chocolate in the bowl. Stir chocolate constantly. Once the chocolate is melted, remove the bowl from the stovetop and set it aside.

Next, place powdered sugar, milk, and butter in another pan and heat on the stove. Simmer on low heat for about 3-4 minutes until sugar dissolves.

Remove the sugar mixture from the stove.

Add the melted chocolate to the sugar and stir thoroughly.

Spread icing over cooled brownies.
Nutrition
Serving:
1
brownie
|
Calories:
267
kcal
|
Carbohydrates:
28
g
|
Protein:
4
g
|
Fat:
17
g
|
Saturated Fat:
10
g
|
Polyunsaturated Fat:
1
g
|
Monounsaturated Fat:
5
g
|
Trans Fat:
0.5
g
|
Cholesterol:
74
mg
|
Sodium:
119
mg
|
Potassium:
154
mg
|
Fiber:
2
g
|
Sugar:
16
g
|
Vitamin A:
442
IU
|
Vitamin C:
0.1
mg
|
Calcium:
30
mg
|
Iron:
2
mg
I love this moist and delicious brownie recipe without cocoa powder! My husband says that we improved his mother's recipe since he remembers them quite dry and hard. So, changing up the pan to a smaller one created a whole different dessert!
I hope you have a chance to try this special brownie recipe.
So from my family to yours, happy baking!
Cheers,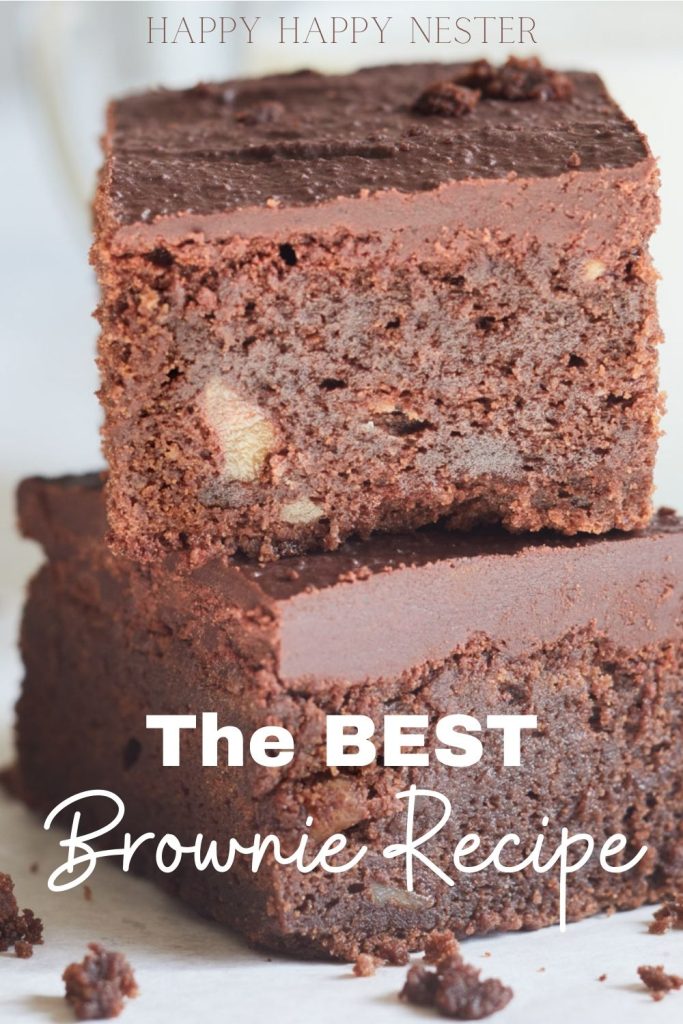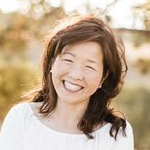 Latest posts by Janine Waite
(see all)