Anytime is the perfect time to be in the kitchen. Check out these Weekend Baking Ideas for sweet & simple inspiration.
Welcome your taste buds to the world of fall desserts, and get ready to be wowed by my recipes!
How is autumn treating you? Hopefully, you're staying warm and well.
Since the season started, I have been inventing new creations in the kitchen for you to remake in your home.
There's nothing I love more than sharing my recipes and inspiring you and others to start baking delicious dishes.
Saturday Chitchat with Janine – Volume 89
Hello everyone!
It's been a while since I last wrote a post about baking ideas. I'm glad to be back writing about some of my newest, latest & favorite recipes.
Who loves to bake during the Fall? I sure do! Especially when the weather is a little colder than usual.
You'll see me inside wearing a cozy sweater, lighting an autumn candle, all while preparing to bake my head off.
I'm here to share pumpkin, chocolate, cinnamon, and other types of desserts to sit back, scroll down, and add some of these to your things-to-bake list.
Personal Note from Janine
When we visited my mother-in-law in Vermont, she mentioned she had a molasses cookie recipe. She searched all her cookbooks, only to not find the beloved cookie.

She did find her gingersnaps recipe, so I copied it and brought it home. We planned to make them while I was visiting, but with all the craziness of the memorial, we ran out of time.

My mother-in-law Margaret prides herself on her baking abilities. And recently, her church had a pie contest. Margaret made her apple pie recipe that my father-in-law loved! She always made it for him as an anniversary present.

Well, Margaret's apple pie recipe won the contest! I'm sure my father-in-law smiled at her when she heard the news!

So, I plan to get the recipe this weekend and make it tomorrow! I plan to share it soon with you all!
Have a wonderful weekend, and enjoy time with family and friends!

This Week's Inspiration – Weekend Baking Ideas
Here is an easy Chocolate Puff Pastry recipe that takes only 30 minutes to make from start to finish.
There are only five ingredients that combine effortlessly to create a delicious gourmet-tasting dessert.
This Pumpkin Ice Cream Sandwiches recipe is the perfect fall treat!
The chewy, spicy molasses cookies combine well with the pumpkin.
So many boards feature skeletons, pumpkins, and Hocus Pocus characters, but this board displays a cute spider web!
Learn how to make this fantastic Halloween-themed board.
My family loves pumpkin pie, so blending it with puff pastry is a perfect combination and dessert.
The richness of the pumpkin with the flakey pastry is a tasty fall holiday recipe that's simple to make.
Brownie Recipe Without Cocoa Powder
Here's a delicious, moist Brownie Recipe Without Cocoa Powder that came to me via my mother-in-law.
I've never had a brownie like this one since it's moist, has a great taste, and the frosting unanimously makes this dessert one of my favorites.
Halloween Candy Charcuterie Board
Who can't resist a fun Halloween Candy Charcuterie Board? Candy is my soft spot, and I love to nibble a bite or two, so making a candy tray was an easy project.
Also, you'll be happy to know that this ghost tray is easy to assemble and decorate, and the results are super cute!
This Fudgy Oatmeal Bars Recipe is so delicious and simple to make. The chocolate center is in between a yummy oatmeal cookie dough.
The combination of a dark chocolate layer and oatmeal with shredded coconut is perfect.
The Best Crunchy Crispy Chocolate Chip Cookies
I want to shout it from every rooftop that I finally have the Best Crunchy Crispy Chocolate Chip Cookie recipe.
And after four seven batches of cookies, I finally had success!
Boutique of the Week – Halloween Tier Tray Decor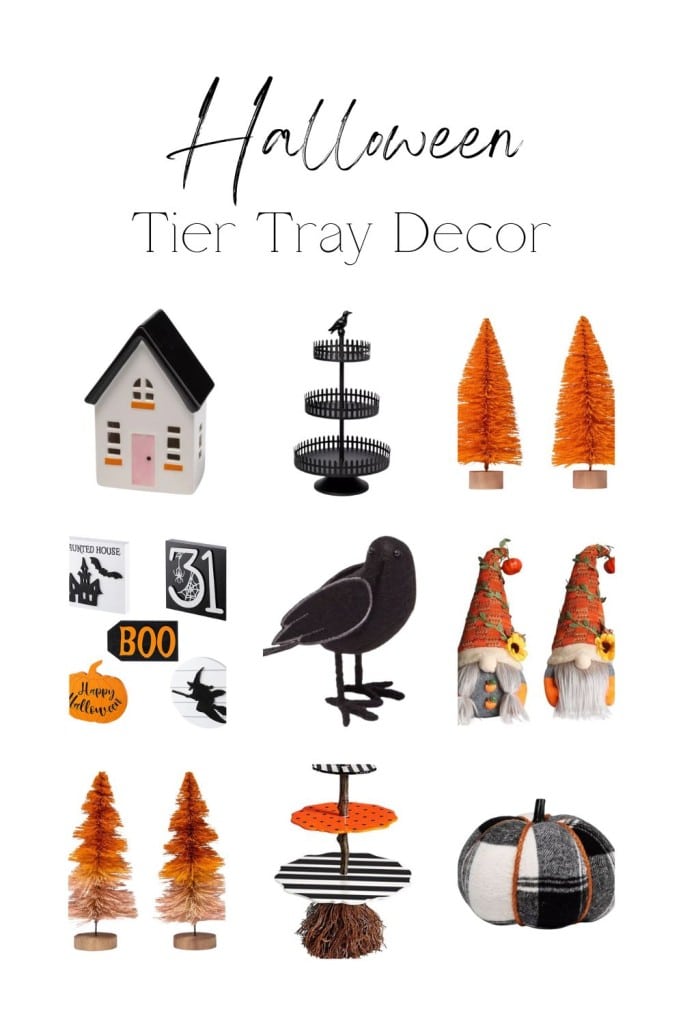 Greetings! Welcome to the post all about Halloween Tier Tray Decor!
Here you will find festive & fun trinkets to style any plate, dish, or platter.
My Favorite Things – Weekend Baking Ideas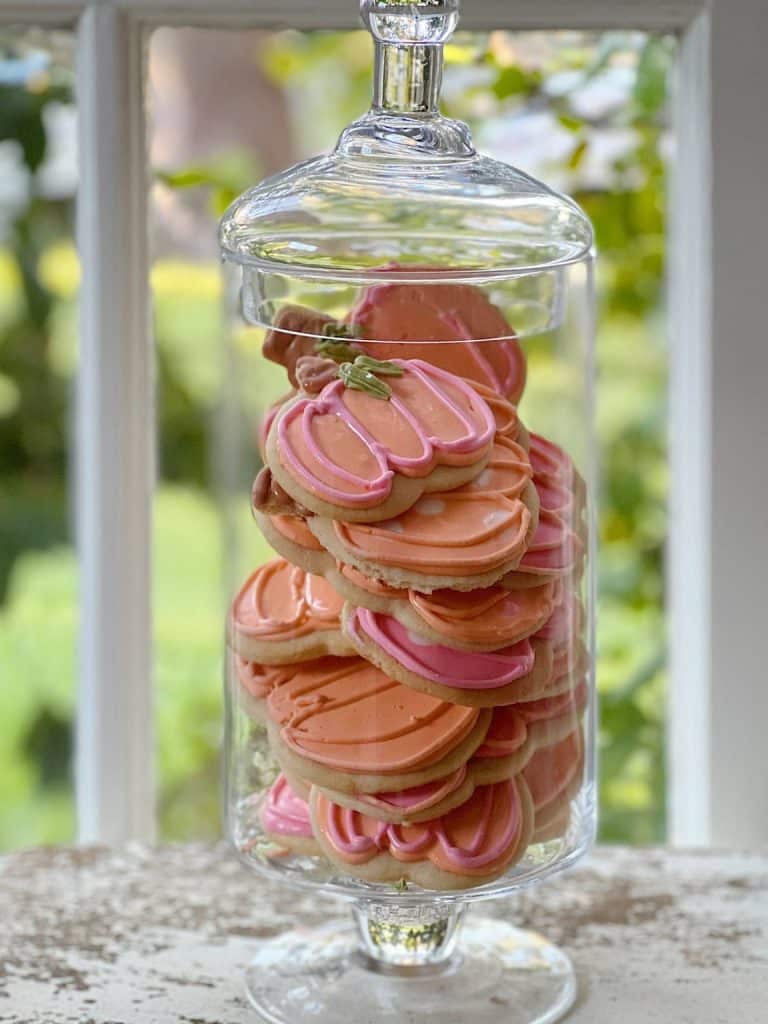 Join Leslie and make these adorable sugar cookies for Halloween! This recipe is unlike any other. Instead, these cookies are pink, sweet & sugary!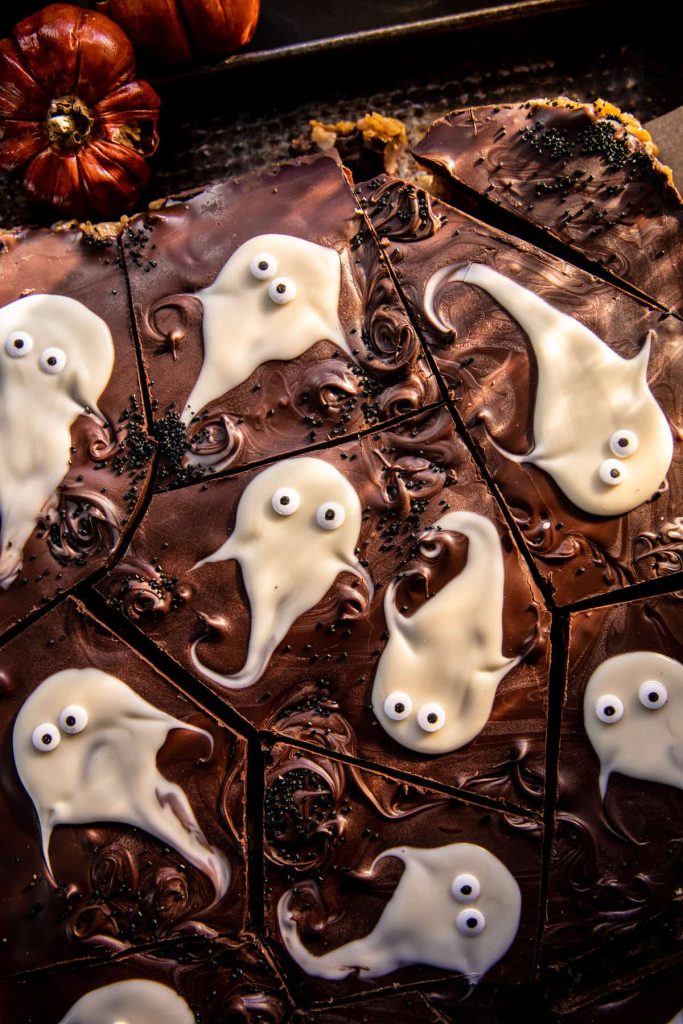 Here is a simple recipe from Tieghan to make baking feel easier than ever. Create this sweet dessert to have a ghostly time!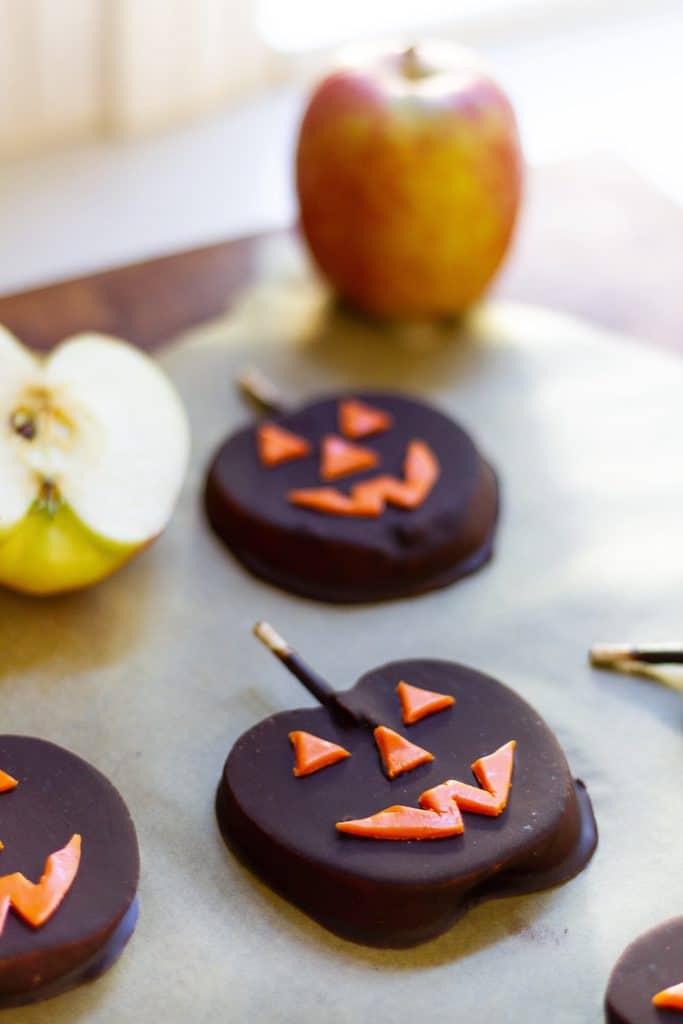 Jack-O'-Lantern Chocolate Covered Apple Slices
How cute! Make these slices with Annie's delicious recipe. Did I mention that this dessert is also crazy easy? Yep!
What's Trending On The Blog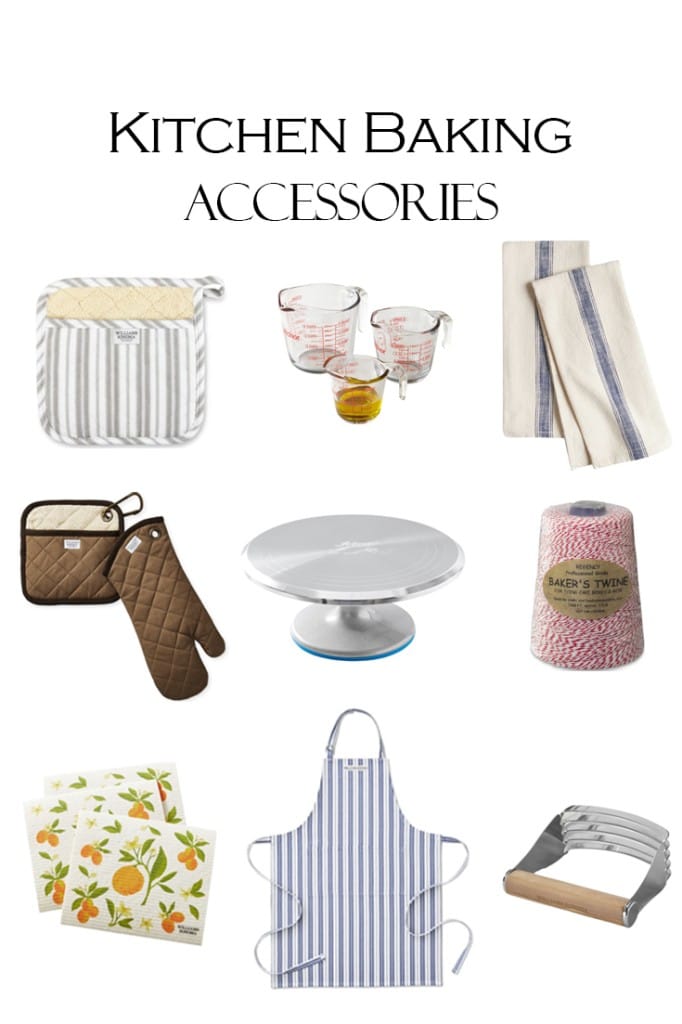 Here is a complete list of Kitchen Baking Accessories, from dishcloths and trivets to potholders and aprons.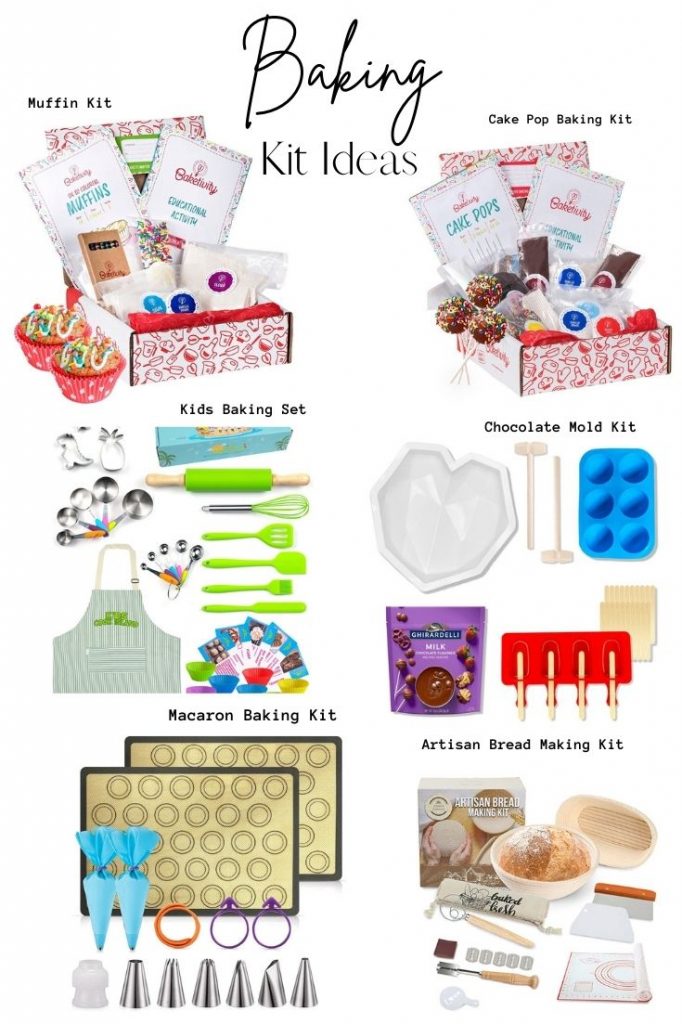 Spending time with family and friends is special, especially in the kitchen.
So whether it's cooking, creating, or baking, here are 30 Baking Kit Ideas for Kids and Adults!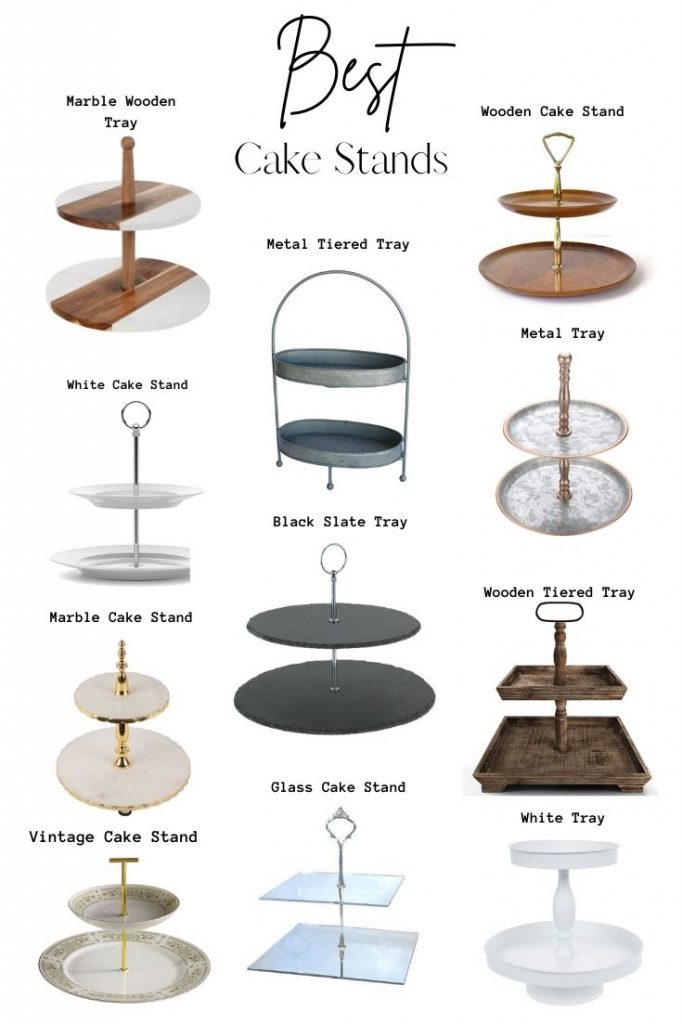 The Best Two Tiered Cake Stands
The seasons are starting to roll in about now, and it's time to start decorating inside the house!
If you've been looking for something to help style your home, here are some unique two-tiered cake stands for seasonal decor, food, desserts and, more!
This Week's Tip – Organizing Your Spices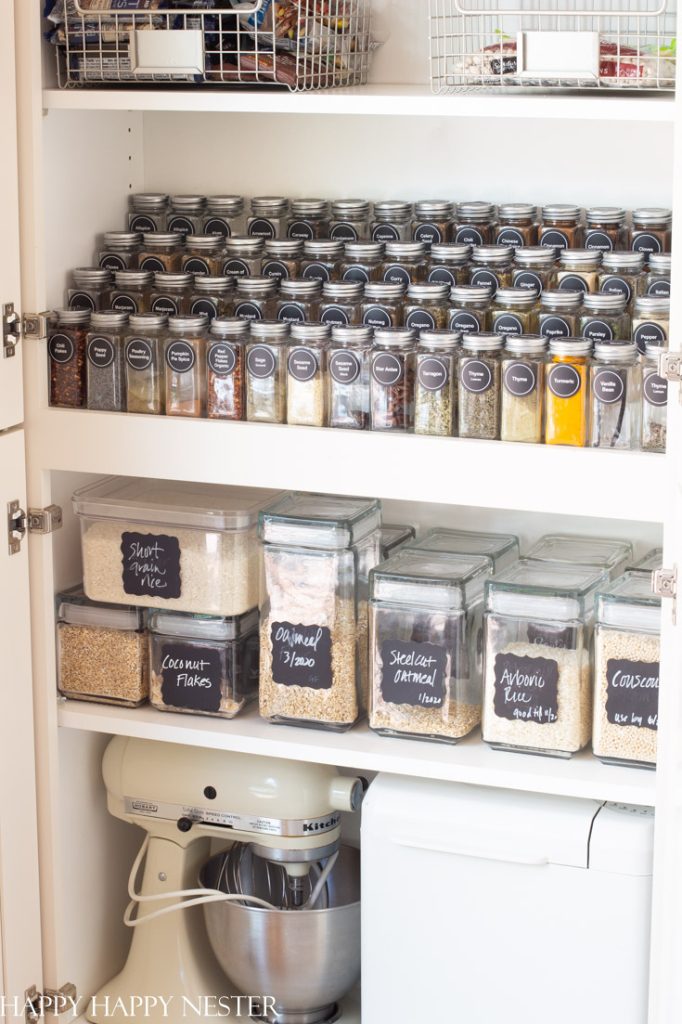 I'm all about cooking and baking during the holidays! So, it's super helpful when my spices and baking supplies are all organized and easy to access.

So, why not get your spices organized this fall?

My tutorial walks you through all the tips and insights I discovered while organizing my spices.
You'll want to check out this helpful post.
And before you know it, your spices are beautifully organized!
Latest Obsession – My Favorite Compost Products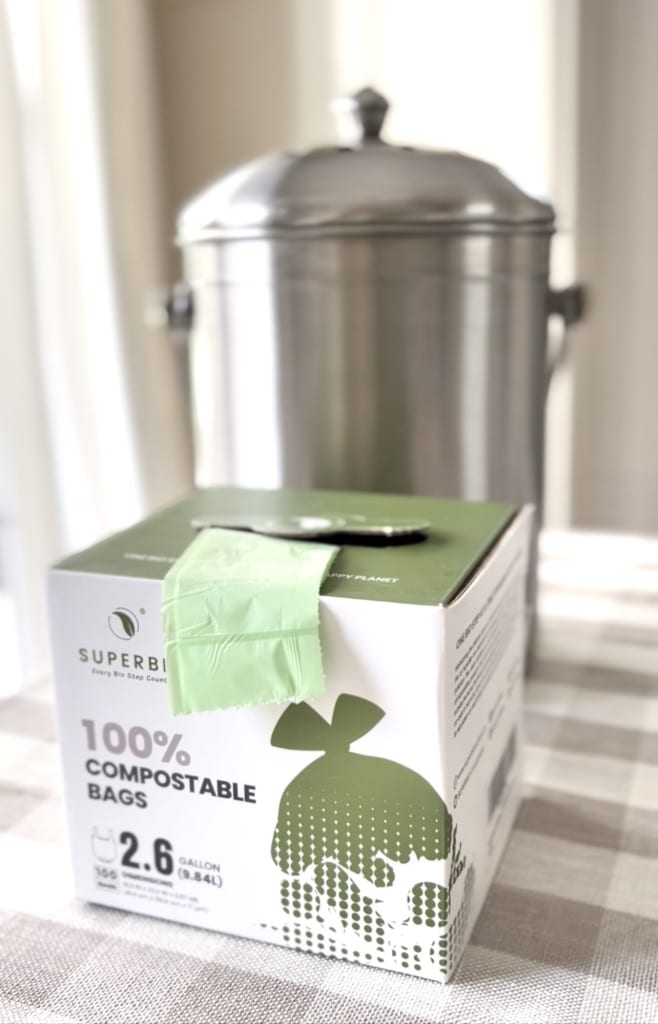 This year, the state of California made it a law that we have to add compost to our yard debris bins.

And with all the baking and cooking our family does, composting is an essential part of our daily life.

I was composting our leftover food, but I wasn't doing it full-time.
I couldn't find the best scenario for composting. The bags always fell apart on me. Well, I finally found my favorite bags!
I absolutely love these compostable bags! No more tearing or leaking. These bags are the best. I have bought and used many of these bags, and this brand is fantastic so far. Plus, you get 100 in a container, so running out of them will take a while.
The stainless steel bin is from my friend's company. Here is the link to her product.
The upside of helping the environment is incredible! Also, our trash output is practically down to nothing!
---
Hey there!
Thanks again for checking out my collection of weekend baking ideas! I had a lot of fun putting this together just in time for, well, you know, the weekend 🙂
I hope you are having a good day so far, and I can't wait to post more for Fall and even get ready for Christmas, dare I say it.
Yes, I know. It's still October. This is the life of a blogger, continuously two months ahead 😉
Have a great weekend, everyone,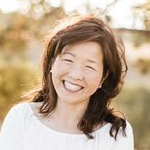 Latest posts by Janine Waite
(see all)