Happy Fall, y'all. Here is a collection of Fall Decorations full of simple crafts, easy-step recipes, and tons more.
It's almost September, meaning it's finally time to decorate the home for autumn. Scroll down below to find the latest and greatest posts from the blog for fall inspiration.
It's my job to get you ready! Who's ready for Fall? Anyone?
These fall decorations are simple enough to make, not time-consuming, and perfect for your home.
Plus, if you're not the craftiest person, I share my latest favorites to add to the cart to make decorating that much easier.
Let's get started.
Saturday Chitchat with Janine – Volume 81
Happy Saturday, everyone,
What is your favorite part about autumn? Mine would either be cooler weather or Fall treats at the stores.
You can probably tell I have a bit of a sweet tooth 😉
But seriously, do you love the changing colored leaves, the holidays, or the simple smell of pumpkin wafting from bakery to bakery?
Any of it sounds good to me! To inspire you and others to start decorating in the right direction for the season, check out this collection of autumn decorations to start styling this weekend.
Personal Note from Janine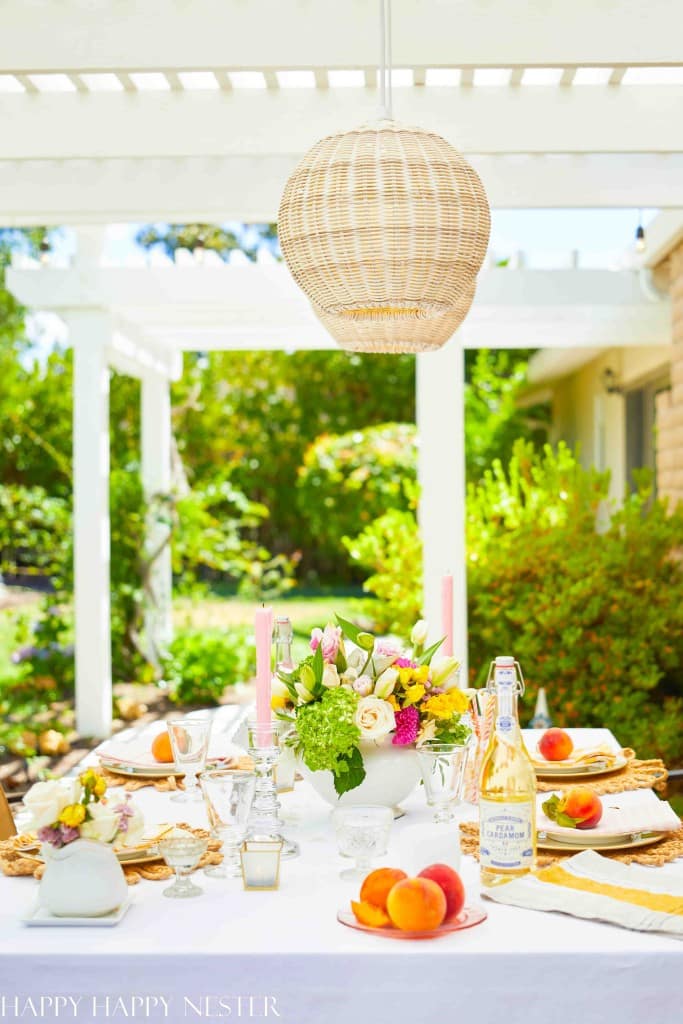 I'm still hanging onto the last days of summer.
What about you? Are you enjoying summer or fall?
So, my summer got a bit delayed, and now I'm making up for lost time.
We remodeled our backyard patio and pool, and I finally finished painting our wood pergola. It felt like I spent my whole summer painting!
But, fall is upon us, and I'm so excited to embrace the holidays. I have a lot of fun seasonal projects scheduled in the next few months, so you'll want to ensure you stay updated on my posts.
I've been busy in the kitchen and have created some favorite family dinners to share with you! I promise to share some inspiring holiday decorating ideas and some tasty recipes! So stay tuned.
We are off to Napa today for a fun hike in the town of Calistoga.
I hope you have a wonderful weekend with your family as well.
Cheers,

This Week's Inspiration – Fall Decorations
Autumn is the best time to stock up on Yankee Candle Fall Fragrances! Add a Spiced Pumpkin or Lakefront Lodge candle to your fall decorating.
You'll want to surround yourself with these gorgeous Studio Collection candles!
Make a fall wreath or garland for your autumn home decorations.
Here's an easy Paper Wreath DIY that uses recycled paper bag leaves!
Get a sneak peek at the latest Fall Entertaining at the Waite House.
There you'll find new recipes to serve, fun DIYs, and tons more!
Autumn is approaching, so it's a good idea to start looking at some Fall Recipes For Dinner.
Check out these fall recipes for dinner to start cooking outstanding meals to make you feel cozy while eating away.
Here is a collection of Fall Leaf Craft Ideas! These crafts will help inspire you to create stylish fall decor for your home.
I include my recent craft ideas for the fall, DIY fall decor, my favorites, what's trending on the blog, and lots more!
Easy Fall Craft Projects for Adults
Here is a collection of some easy-fall craft projects! These DIYs will help inspire you to create stylish fall decor for your home.
I include my simple wreaths, garlands, floral arrangements, and more!
This is a treat to have 21 DIY Fall Centerpiece Ideas all in a post.
All these bloggers are incredibly talented, and their floral arrangements are so creative and fresh. Feel free to check out our creations!
Fall Decorating Ideas for the Kitchen
Do you need some help this year with Fall Decorating Ideas for the Kitchen?
Check out these Fall decorating ideas to start organizing, styling, and decorating the heart of your home!
Boutique of the Week – Etsy Fall Wreaths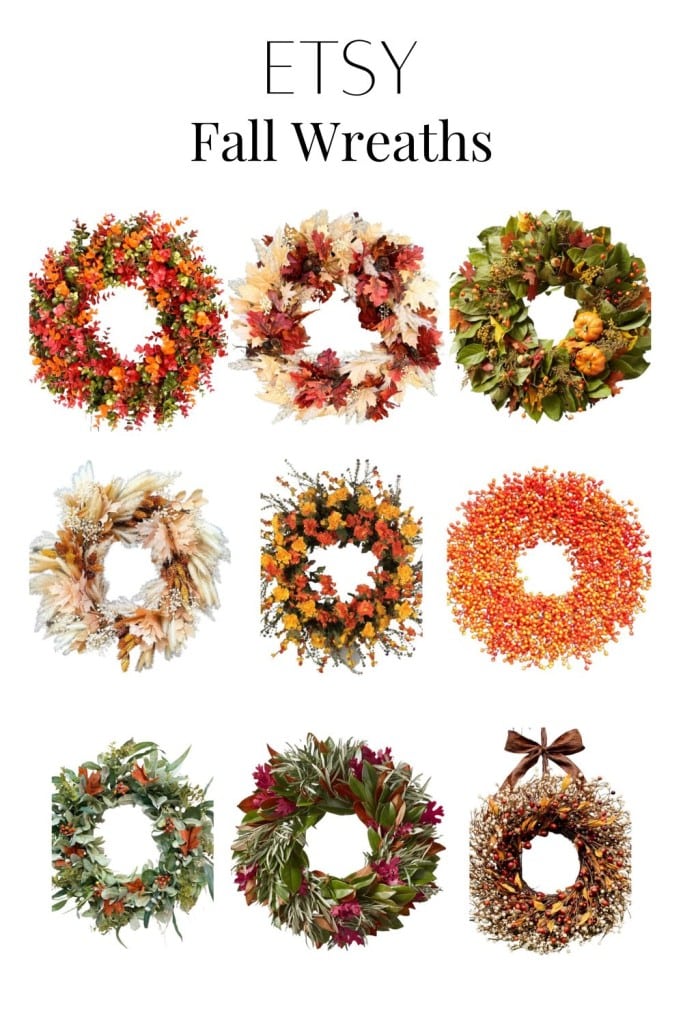 Does it feel like fall yet? Check out these Etsy Fall Wreaths for the whole festive experience this autumn season.
Without a doubt, a wreath like this will make your home look great from the outside to the inside.
My Favorite Things – Fall Decorations
Fall Table Decor Ideas for Your Dining Room
Check out these fresh and faux fall table decor items used By Leslie to create gorgeous Fall table decor ideas!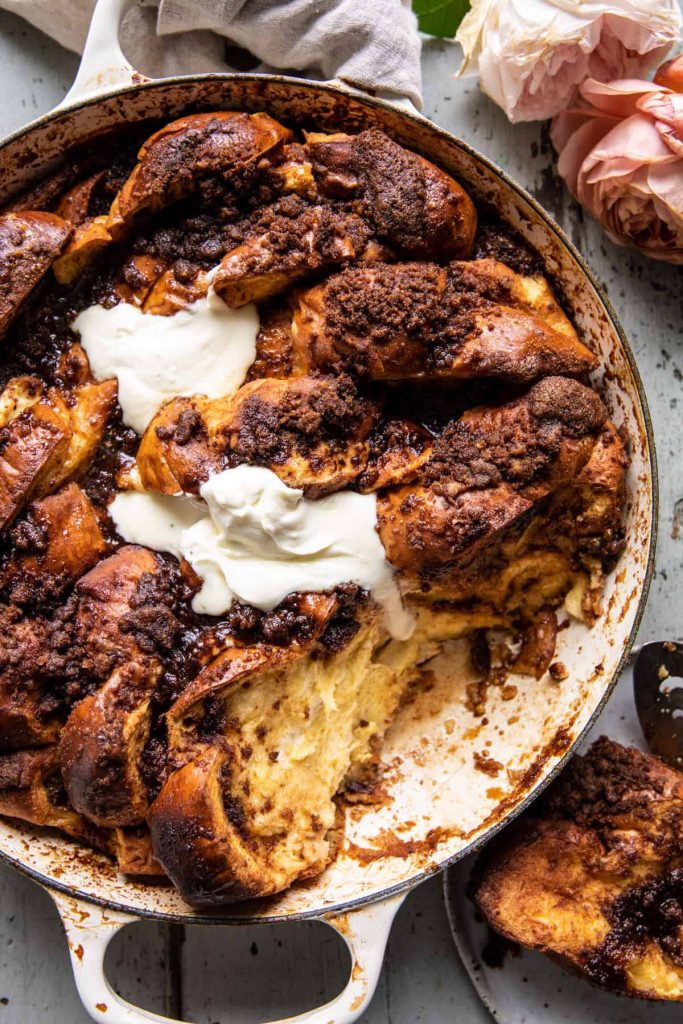 Baked Cinnamon Crunch French Toast
Make this delicious recipe by Tieghan to fill your home with nutmeg, pumpkin, and cinnamon scents for the upcoming season!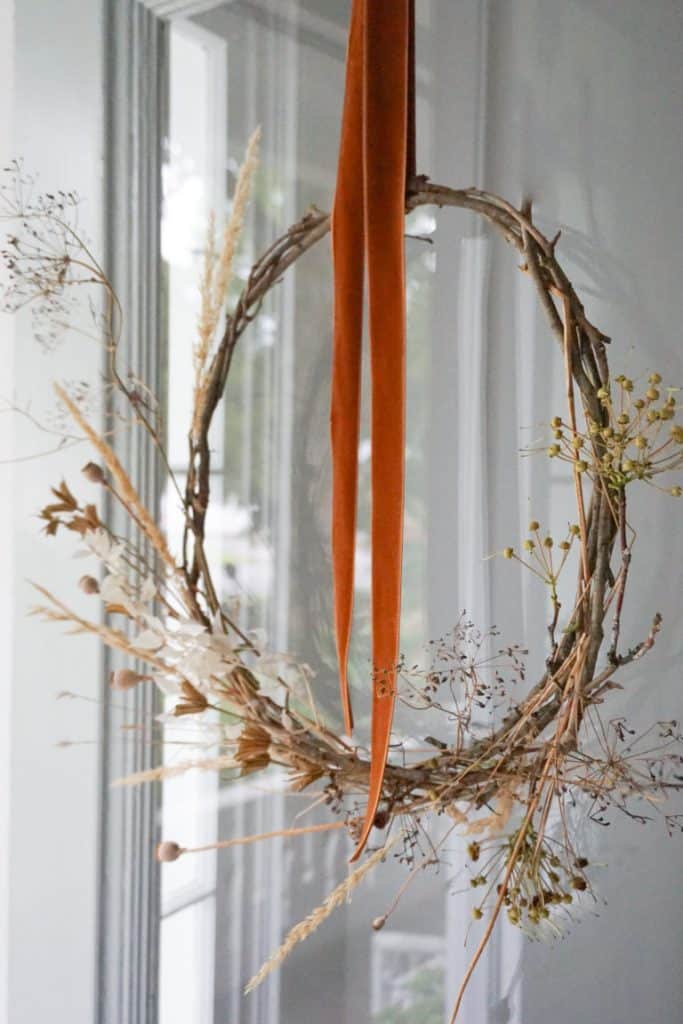 Create this beautiful wreath with Jackie and place this decor piece on any wall or door to admire for the Fall season.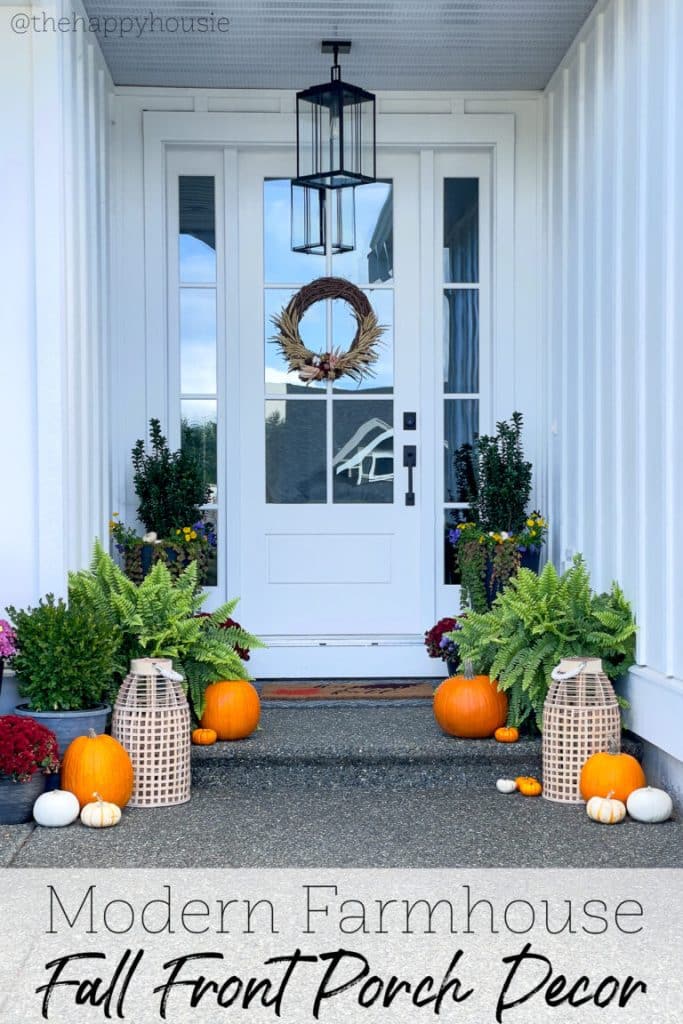 Modern Farmhouse Front Porch Fall Decor
Try these front porch decor ideas with Krista to find new ways to style your autumn decor this season!
What's Trending On The Blog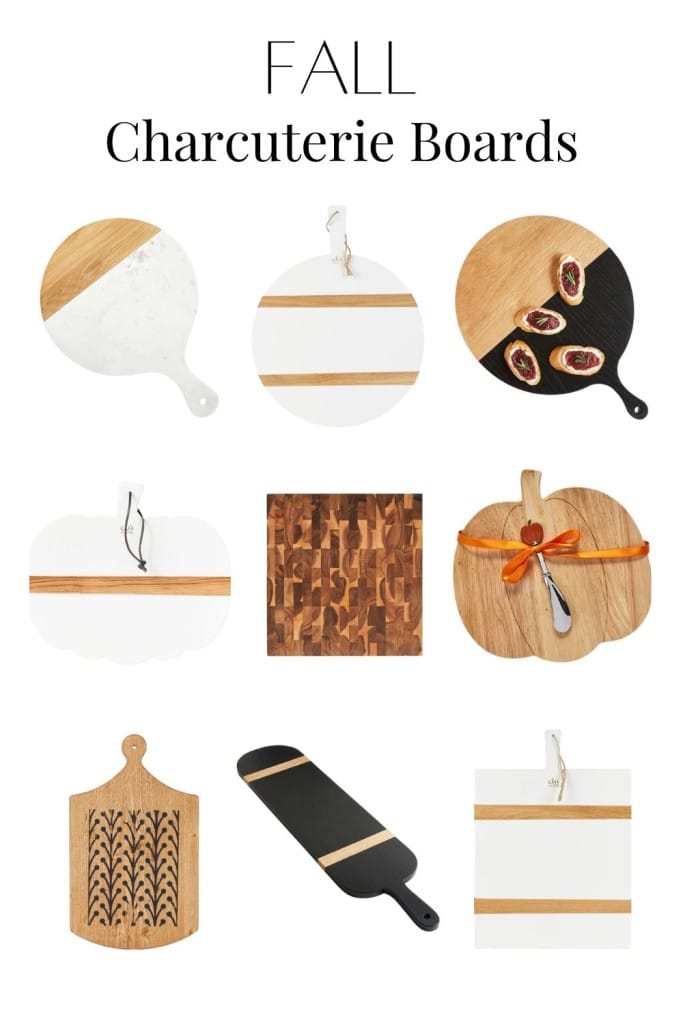 The new season is around the corner, so it's best to start looking at this collection of Fall Charcuterie Boards.
Everyone always asks me where I find my boards, so scroll down, and I'll show you my top choices for the best charcuterie boards for fall.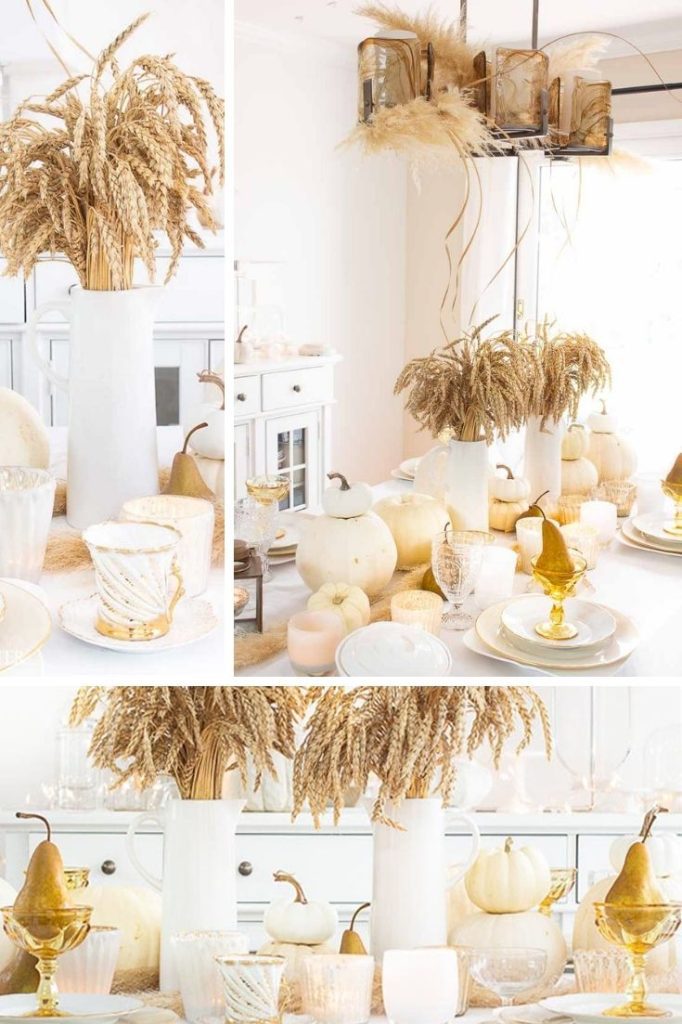 Williams Sonoma Thanksgiving Plates and More
As we all know, I am a big fan of creating table settings for any occasion. Especially Thanksgiving.
I am here to inspire you with this Williams Sonoma Thanksgiving Plates and More collection to start designing your dream tablescape today!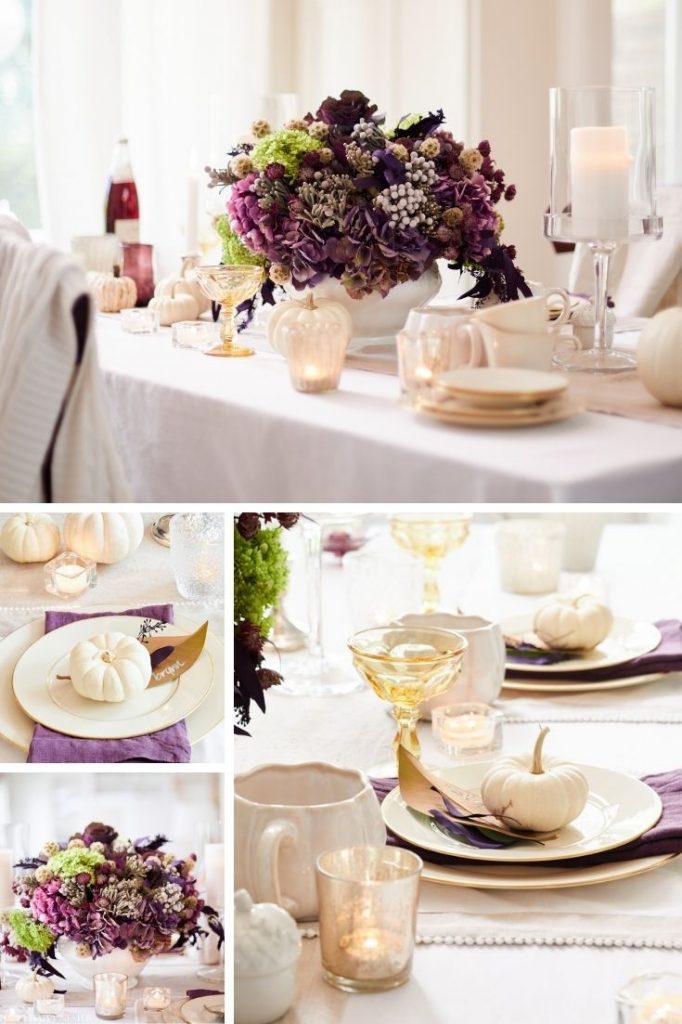 Thanksgiving Table Setting Ideas
I am here to inspire you with one of my favorite Thanksgiving Table-Setting Ideas!
Today, we have a new layout, and I include every piece of decor that helped set the scene.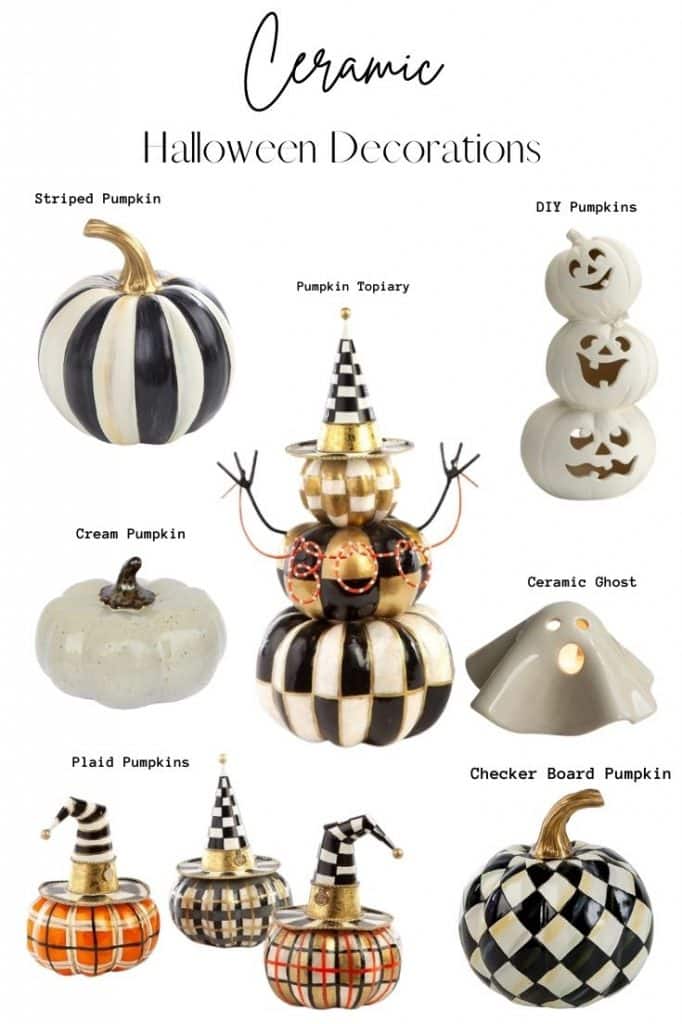 Time to decorate! With these pieces, you will find some wicked-cool decorations from pumpkins to ghosts to more!
Check out this collection of Ceramic Halloween Decorations to spice up your home with fun and festive decor for this spooky season!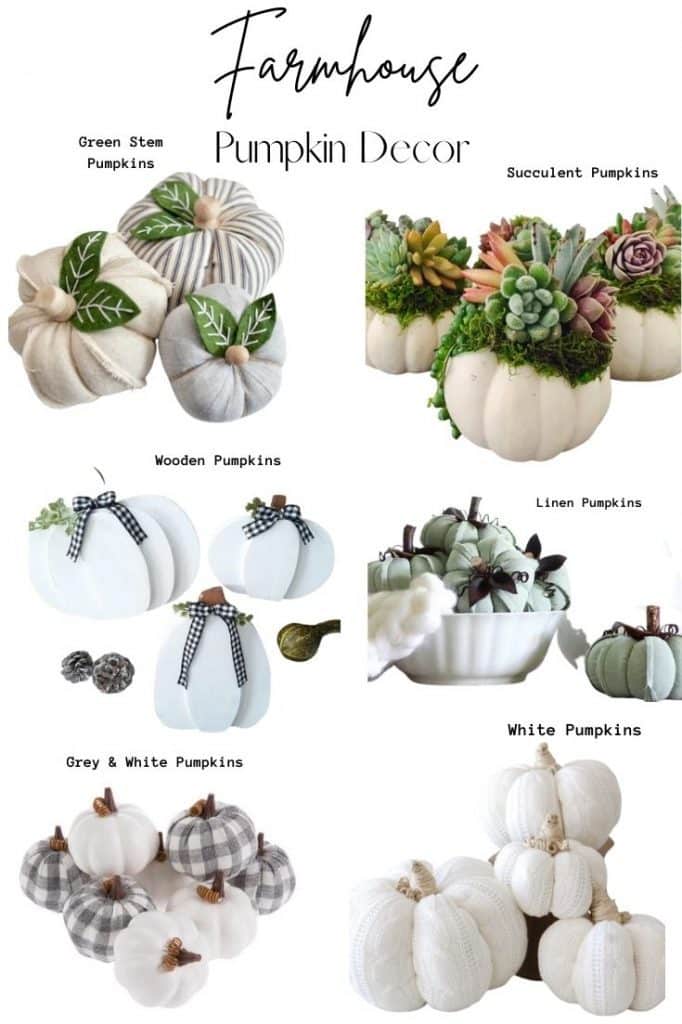 Tis' the pumpkin season. Am I right? With this collection of Farmhouse Pumpkin Decor, you will find the perfect pick for your outdoor and indoor spaces.
I have included velvet, felt, hand-knitted, glass, and more types of pumpkins to choose from!
This Week's Tip – Where to Find Cheap Decor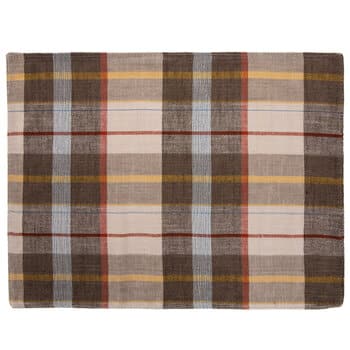 I Love These Fall Placemats
You probably already know the answer to this question, but I find many of my linens from Hobby Lobby. They have sales all the time and the prices of seasonal decor are so reasonable.
I bought these adorable placemats, and they are $3.99 a piece right now! They look expensive and like something that Pottery Barn would sell.
The other day, they had a 90% sale on their summer decor. It was crazy! I can't believe that I bought things for practically nothing.
Latest Obsession – Pumpkin Spiced Candles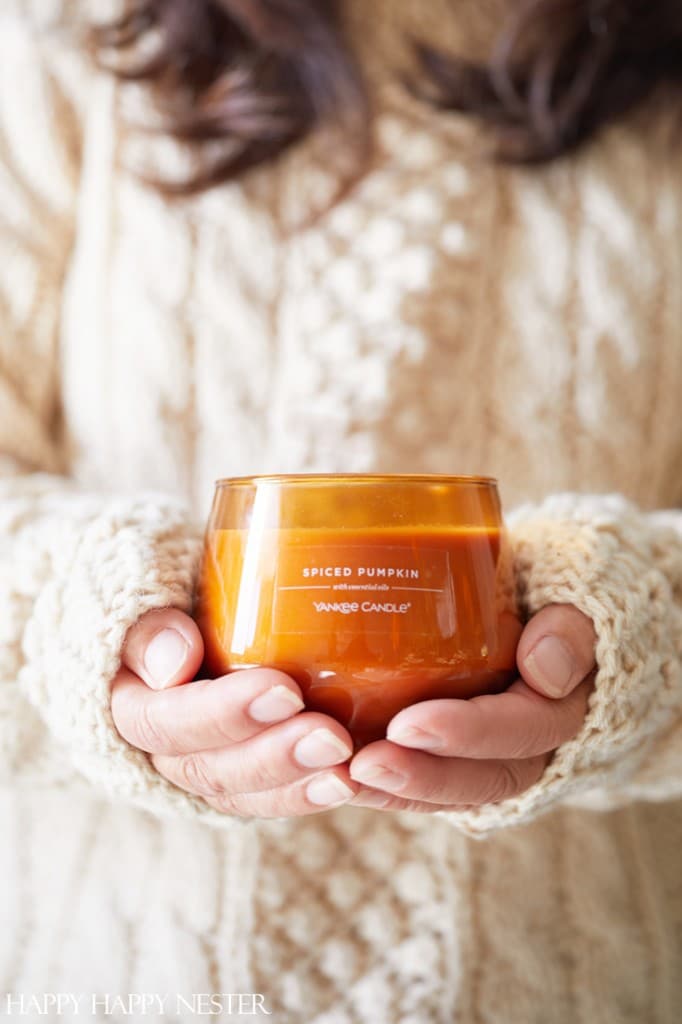 Pumpkin in a Candle!
When Yankee Candle approached me for collaborations, I quickly accepted their offer.
They sent me this Spiced Pumpkin candle from their Studio Collection this fall. This vessel and the fragrance of the candle are exquisite. The spiced pumpkin fragrance immediately transports me to everything fall!
I know I'm a Yankee Candle Brand Ambassador, but I'm sure you'll love this candle!
---
Hello!
Hey! Thanks for checking out this collection of Fall decorations!
Did you find something to incorporate into your home? Great!
Stay tuned for more crafts, recipes, and decorations because it's only just the beginning of a long season on the blog!
Enjoy this weekend (since it's known as the last weekend of summer) and look forward to Fall.
Have a great day,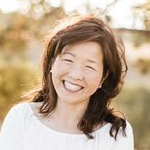 Latest posts by Janine Waite
(see all)