Autumn is the best time to stock up on Yankee Candle Fall Fragrances! Add a Spiced Pumpkin or Lakefront Lodge candle to your fall decorating.
These fragrances inspire you to wear a cozy sweater and bake a loaf of pumpkin bread! You'll want to surround yourself with these gorgeous Studio Collection candles!
Read more

: Yankee Candle Fall Fragrances
I love everything fall, and I have you covered if you need some inspiration. Here are some fun fall home decor ideas:
Now let's get started with some pretty fall decorating!
Yankee Candle Fall Fragrances
Fall is in the air in our home, and I've teamed up with Yankee Candle to introduce their beautiful new Fall Studio Collection Candles.
This year they are debuting Spiced Pumpkin and Lakefront Lodge in their elegant glass vessel.
I'm delighted to share these candles and my fall home with you today.
And once you own these gorgeous candles and enjoy their lovely fragrance, you'll be inspired to decorate your home for the crisp autumn days.

Every fall, while decorating our home, I think of my husband's family back in Vermont. New England is the best place to experience all the fall festivities.
While we were visiting Vermont this summer, we wandered around the back roads of Central Vermont. We ended up stopping at my favorite general store, Ellie's. We chatted with the salesperson, and she mentioned that in the fall, all the locals come in for their pumpkins and Yankee Candles.
Well, this year, they're going to love these new candles.
I'm sure Ellie's will be stocked with these candles for all New Englanders this fall.
I'm excited to fill my home with all the beautiful fragrances and warmth this year!
Yankee Candle Partner
Yankee Candle sponsors this blog post. And I am happy to collaborate with Yankee Candle this fall. This means I am receiving compensation for my efforts in creating this post. All our opinions are authentically my own, and all convenient shopping links add no additional cost to you.
Decorating for Fall
Dining Room
Since our dining room is cozy, I love decorating it for the seasons. It's easy to add a few things that transform a space quickly.
Garlands
I always use my book leaf paper garlands in my fall and winter decor. Every season, I pull out my favorites and create a cozy home.
Lights
Twinkle lights add such a great touch to any room. In my dining room, I have some copper string lights.
Candles
Of course, my favorite fall candles are from Yankee Candle. The Studio Collection vessels are so pretty anywhere I place them. Their fragrance and colors are perfect for fall decorating.
The Spiced Pumpkin instantly transports me to fall. The festive fragrances with notes of pumpkin, cinnamon, and nutmeg are lovely.
Lakefront Lodge has a sweet woodsy fragrance. I love that it has hints of a fall wool sweater with a slight floral scent.
Flowers
I always have fresh or faux flowers in our home. An organic and wild arrangement adds a cozy and natural touch to a room. For fall, I lean more towards autumn dahlias and colors.
Cakestands and Containers of Seasonal Food
I always have apothecary jars full of delicious seasonal treats. Also on display are my numerous cakestands to hold my candles, mugs, and flowers.
Living Room
Pillows
Throw pillows are an easy and fun way to add fall to your living room. I bought this lovely blue plaid pillow last year, and it's perfect for fall and winter decorating.
Pumpkins
Use faux or real pumpkins in your room. Place them on coffee tables, mantels, bookshelves, and baskets!
Candles
Of course, candles add a bit of sparkle and beauty to a home. Additionally, they fill the air with the fragrances of fall.
Flowers
Add faux or fresh flower arrangements. I have a florist friend, Kathy from The Flower Theory and these fall flowers are so beautiful. I like to invest in some faux flowers, so I decorate with them every season and save money.
A Few Tips About Candles
Trim Wicks
When the wick gets long, it may tend to smoke. So when the candle is cool, I will trim the wick to about 1/8″ before lighting.
Burn the Candle for at Least 3 Hours
This prevents the candle from tunneling a hole down into the wick. Ensure the wax melts evenly over the top to prevent a hole in the wax.
Thanks so much for your visit! Happy Fall Decorating!
Cheers,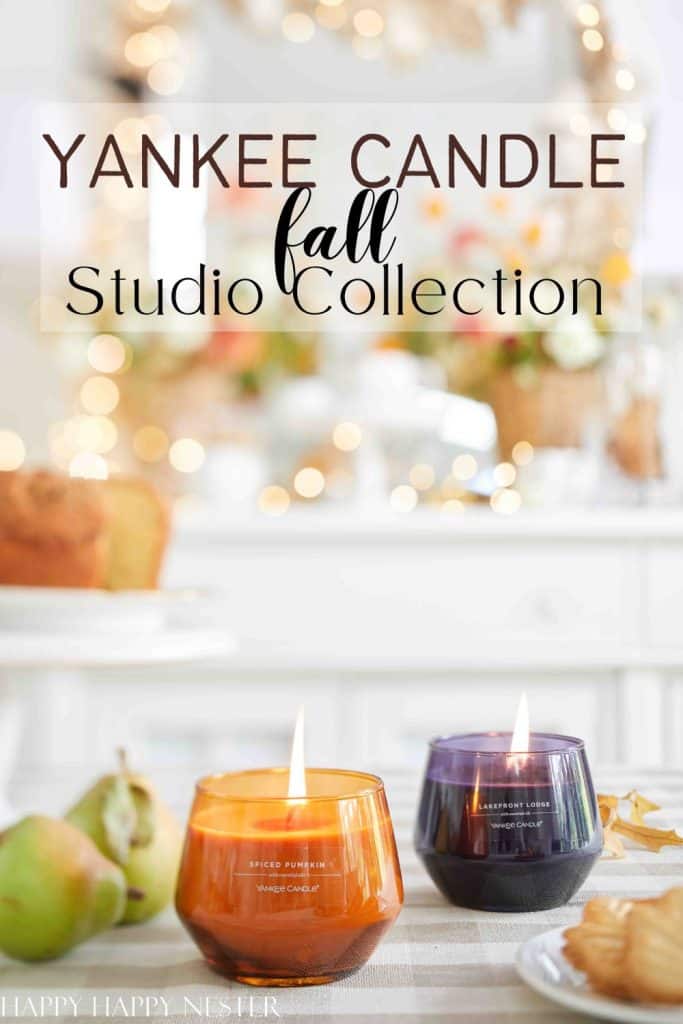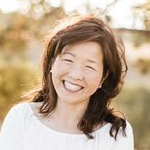 Latest posts by Janine Waite
(see all)