Give and show appreciation this school year with these delightful Teacher Gift Basket Ideas. I've rounded up some of my favorite Yankee Candles, cookies, Sharpie pens, and more. I'll share different ideas that you can add to the baskets.
Photo: My Photography
Teachers are essential to our community and our children, so showering them with gifts is a great idea. Here is your inspiration for creating fall gift baskets for teachers and friends.
I enjoy putting together gift baskets for my friends and family. Finding and collecting fabulous foods, candles, and mugs and designing a pretty basket is my idea of fun.
Yankee Candle asked me to create a teacher's gift basket with their wonderful fall candles.
So when you're buying back-to-school supplies add a few of these beautiful candles and home fragrance gifts for your child's teacher!
All their fall fragrances are just what I needed to inspire and create these fabulous baskets for teachers.
Photo: My Photography
Do you own any Yankee Candles?
I have a few, and I must admit that the fall ones are extra special. Their fragrances align well with the fall season of apples, pumpkins, and spices. These candles immediately transport me to all the holidays and activities surrounding autumn.
It was so much fun creating these three teacher gift baskets!
Teacher Gift Basket Ideas
Yankee Candle Partner
Yankee Candle sponsors this blog post. And I am happy to collaborate with Yankee Candle this spring. This means I am receiving compensation for my efforts in creating this post. All our opinions are authentically my own, and all convenient shopping links add no additional cost to you.
Apple Autumn Basket
This apple-themed basket will catch any teacher's eye. It's packed full of lovely apple-scented candles and tasty treats.
Items You'll Need
Coffee, Chocolate, and Scones Basket
What teacher doesn't love a bar of gourmet chocolate, an insulated drink tumbler, and a beautiful candle? This pretty gift basket will delight any teacher!
Items You'll Need
Pumpkin and Tea Basket
Welcome fall and the school year with this festive pumpkin tea basket. This collection of delicious fall cookies and the pretty tin of tea inspire any teacher.
Items You'll Need
Photo: My Photography
How to Arrange the Baskets
Place the paper filler in each basket and then arrange items in a pleasing style. If you have color-coordinated items you'll create a beautiful basket! And don't forget to tie a pretty bow on the handle and add touches of fall leaves.
Fall is such a great time of year. I know kids are excited to see their school friends. And teachers go above and beyond to teach our kids, so why not shower them with appreciation and gifts!
I hope this post inspires you to make these pretty baskets and give them to teachers or friends this fall.
If you need some cookies and gifts to put in your baskets, here are some DIYs and recipes:
Thanks for visiting this festive fall post on teacher gift basket ideas!
Cheers,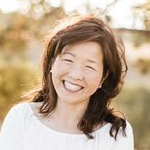 Latest posts by Janine Waite
(see all)