Welcome the arrival of autumn with these Inexpensive Fall Decorating Ideas!
Fill in those spots and spaces with festive pieces and become inspired to style your home your way.
Decorating has begun, my friends.
I'm buying pumpkins of all shapes and sizes.
I'm crafting new wreaths for the front door every week.
I'm whipping up friendly recipes that will leave your kitchen smelling cinnamon and pumpkin scents.
Fall has taken over the Waite house, but I wouldn't want it any other way.
To get those in the spirit of all things fall, find a craft, recipe, or decor idea and start doing your thing. It's as simple as that.
Happy decorating, everyone!
Saturday Chitchat with Janine – Volume 86
Hello, weekend,
It's the first of October. It's prime time for decorating for the season.
Grab your pumpkins, add those decor options to your cart, make your garlands and wreaths, and together let's create an unforgettable season and end with a festive home for the block to admire.
Before we get into these inexpensive ideas, I want to share my thoughts and spread my prayers for everyone experiencing Hurricane Ian.
You and your loved ones are on our minds, and we hope for a safe recovery for all of you.
Stay safe, my friends,
Personal Note from Janine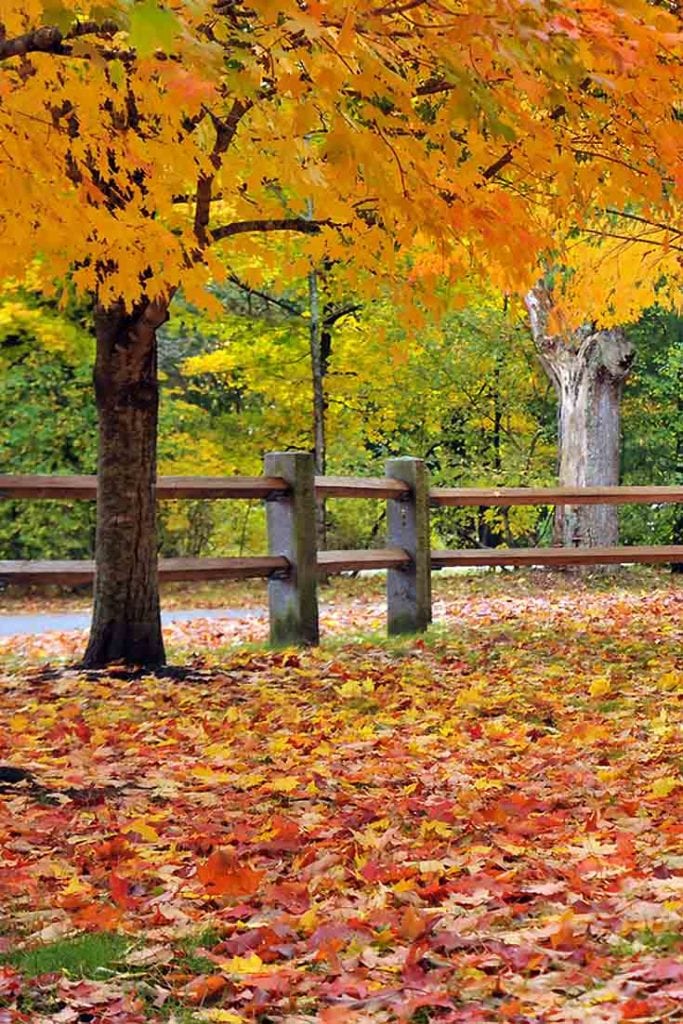 My Father-in-law passed away a couple of weeks ago.

So, it's been a tough month for our family. We will be heading to Vermont soon to attend his funeral and celebrate his life.

It's sad letting go of a wonderful man.

He had the dry New England sense of humor. And his accent was like the Pepperidge Farm commercials. My only regret is that we lived far away from him for most of our married life. So, our kids didn't get to know him too well.

We are blessed to have my mother-in-law, and she is looking forward to our visit. We will enjoy daily walks and fall festivities with her.
It will be a memorable time for my young adult kiddos.

I'll share our fall trip to Vermont in a couple of weeks on the blog. It will be nice to celebrate the fall and all its beauty after what my husband's family has been through lately.

Relax and take the time to enjoy family and friends this fall weekend!
Cheers,

This Week's Inspiration – Inexpensive Fall Decorating Ideas
This DIY Fall Wreath made of felt leaves is an easy autumn wreath that uses cut-out felt leaves attached to a grapevine wreath.
This simple fall wreath is a fun felt project with beautiful results!
Autumn is the best time to stock up on Yankee Candle Fall Fragrances! Add a Spiced Pumpkin or Lakefront Lodge candle to your fall decorating.
A Fall Charcuterie Board is a beautiful blend of chocolates, cheeses, maple cookies, and more.
Choose a theme and make the elements pleasing to the eye, and it will impress friends and family members.
Dried Hydrangea Wreath Tutorial
I love this time of year when all the hydrangeas turn royal colors. I decided to share my Dried Hydrangea Wreath Tutorial with you this fall.
This simple wreath is gorgeous with its purples, blues, and deep green flowers!
This unique DIY Fall Leaf Wreath is made of pretty plaid flannel fabric. Place the leaves on a grapevine wreath and add it to your fall home decor!
Learn how to make a Felt Leaf Homemade Garland in this easy DIY. I'll teach you how to make felt leaves!
Need help with Fall Mum Display Ideas for Your Front Porch? Check out this post for the best color combinations, arrangements, and containers.
I'm super psyched to share with you this post on Fall Wreath Ideas DIY I love making wreaths, and my favorite is to make paper wreaths which are easy and inexpensive to create!
Let's talk about Pumpkin Decor. It's about time we start planning our fall look this year, beginning with the most accessible component, pumpkins!
Boutique of the Week – Autumn Signs Decor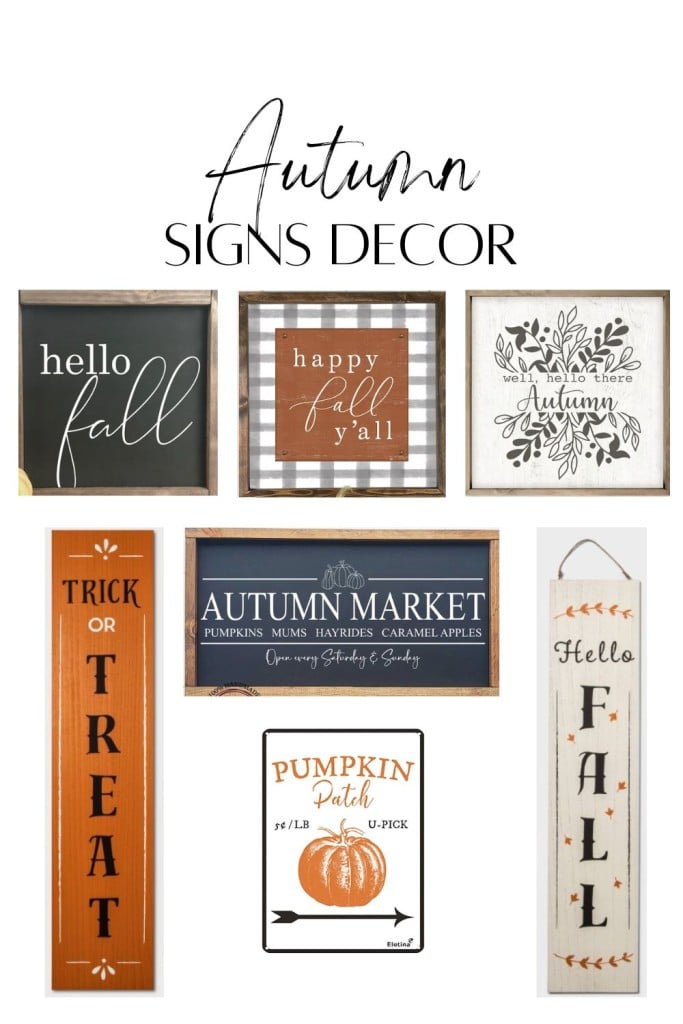 Have you started decorating? Here is a collection of Autumn Signs Decor to inspire you to begin designing your space for fall.
My Favorite Things – Inexpensive Fall Decorating Ideas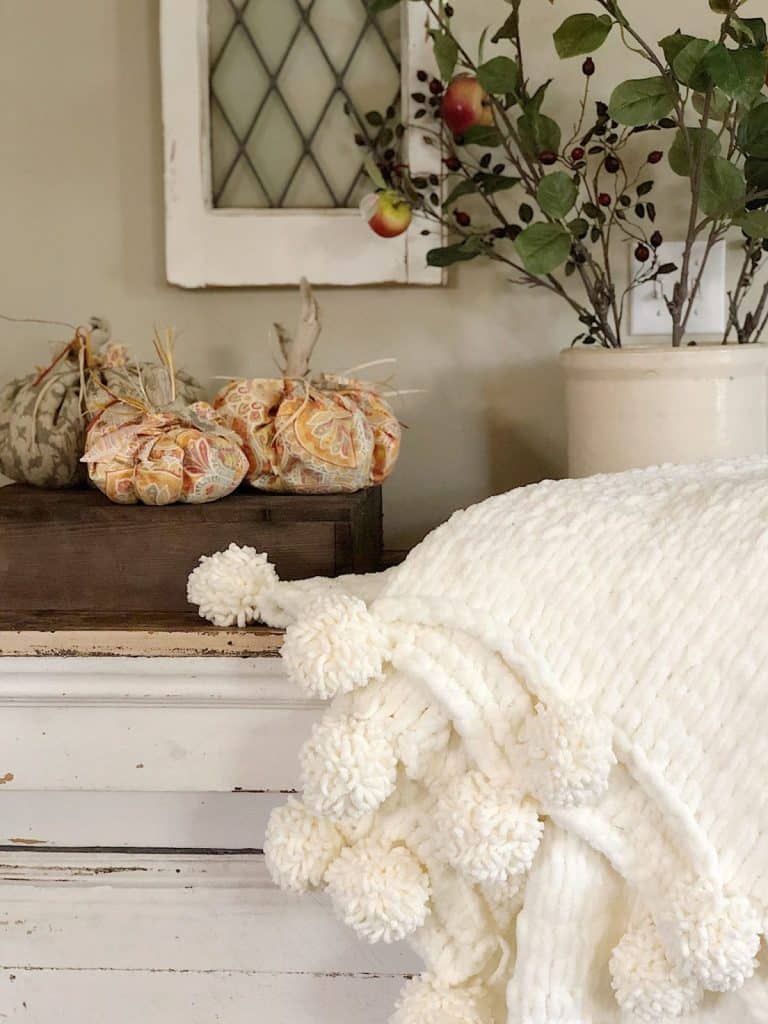 I am so excited to share with you my friends latest DIY fall blanket project. Leslie made this "finger-knitted" fall blanket and it is the best.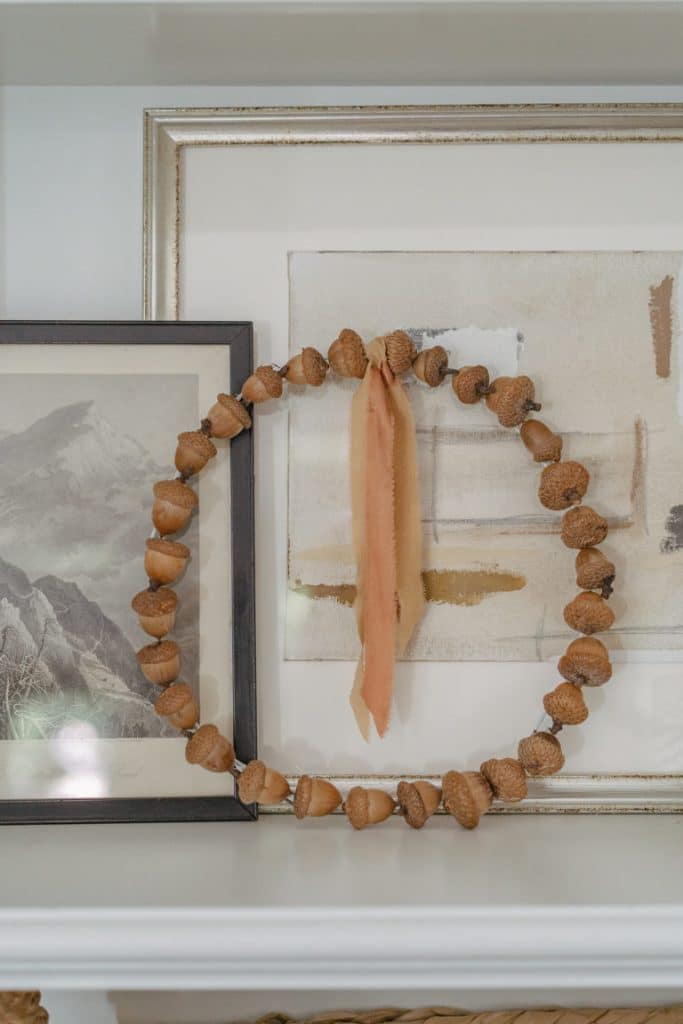 This simple and lovely fall acorn wreath celebrates the season while being almost entirely free. Check out Jackie's wreath to create a festive decoration!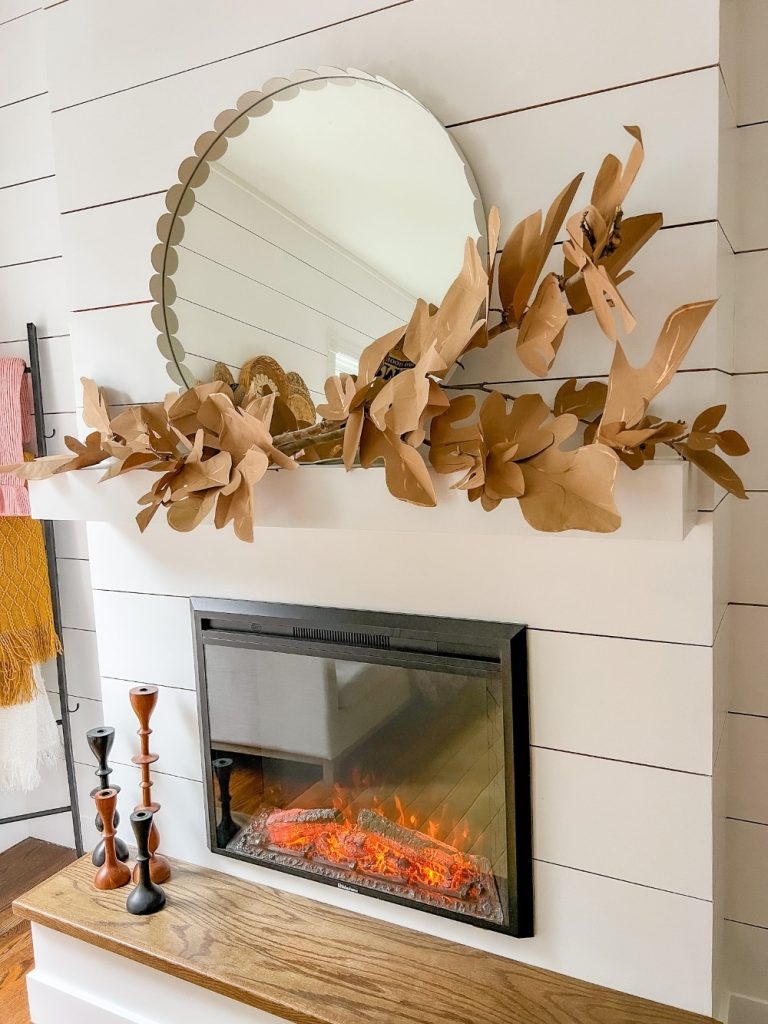 Upcycle your old paper grocery store bags into a warm and vibrant paper leaf garland for a mantel or shelf for Fall with Jen's craft.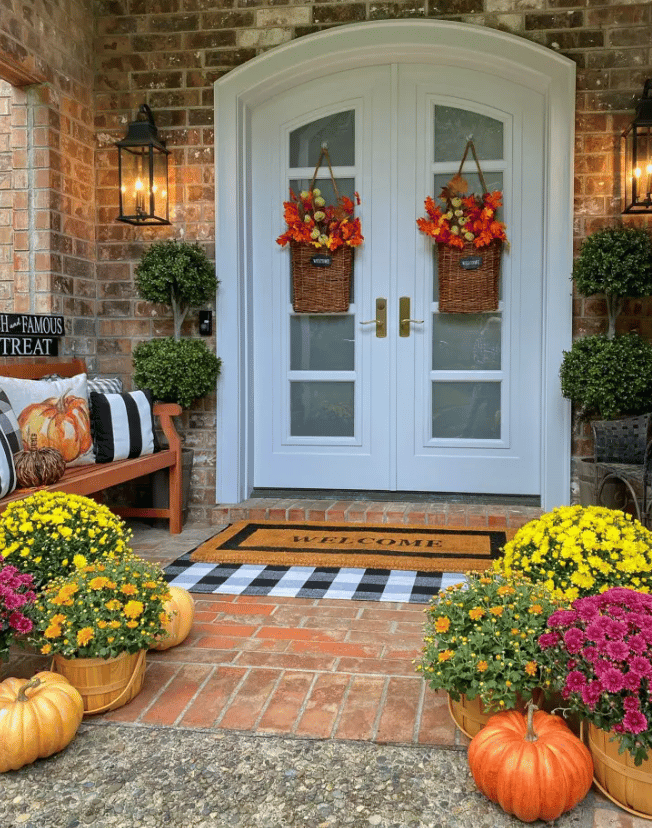 Creative Fall Decor Made Easy: Simple Tips to Save Money
Updating your home for fall does not have to mean spending a lot of money each year on new fall decor, with the help of Julie and Jodie, here are some tips!
What's Trending On The Blog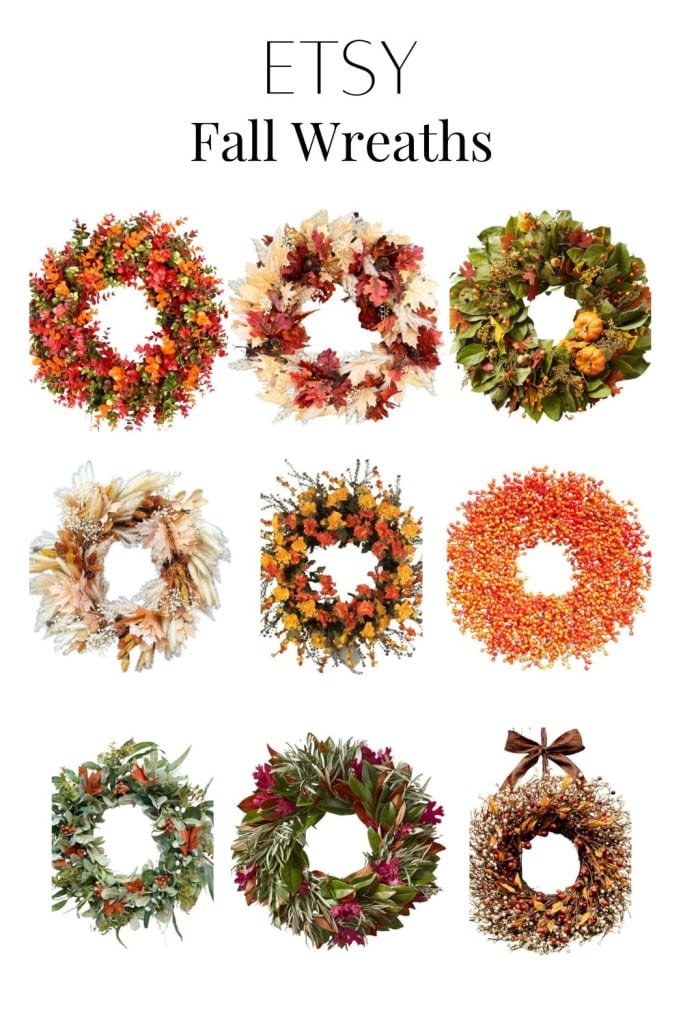 Does it feel like fall yet? Check out these Etsy Fall Wreaths for the whole festive experience this autumn season.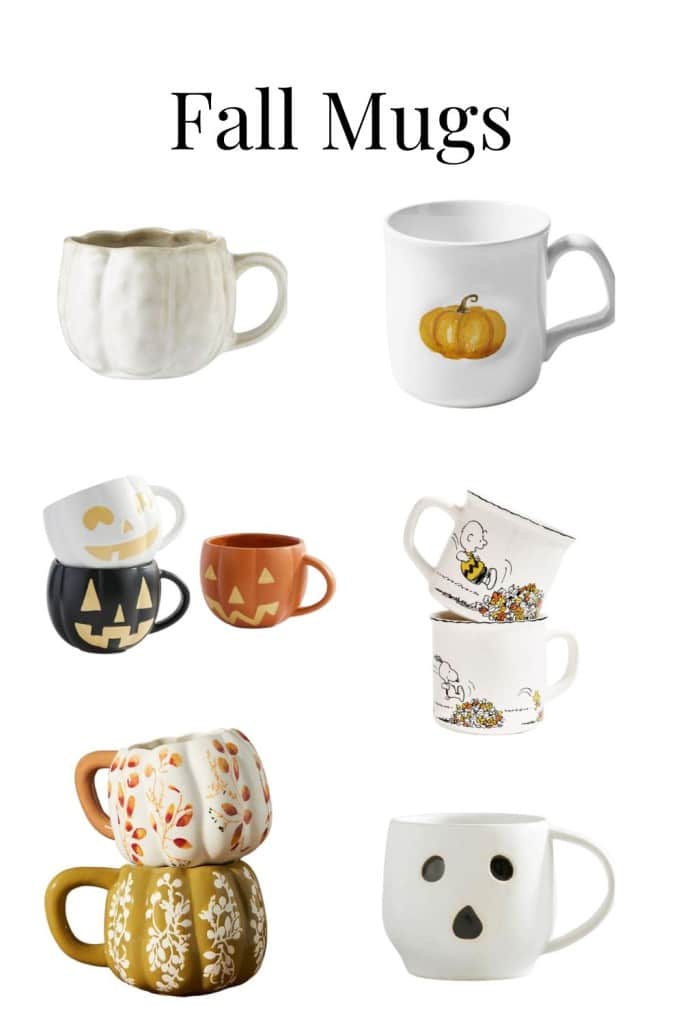 Here is a collection of Fall Mugs to find your next best cup for any autumn beverage for the next couple of months.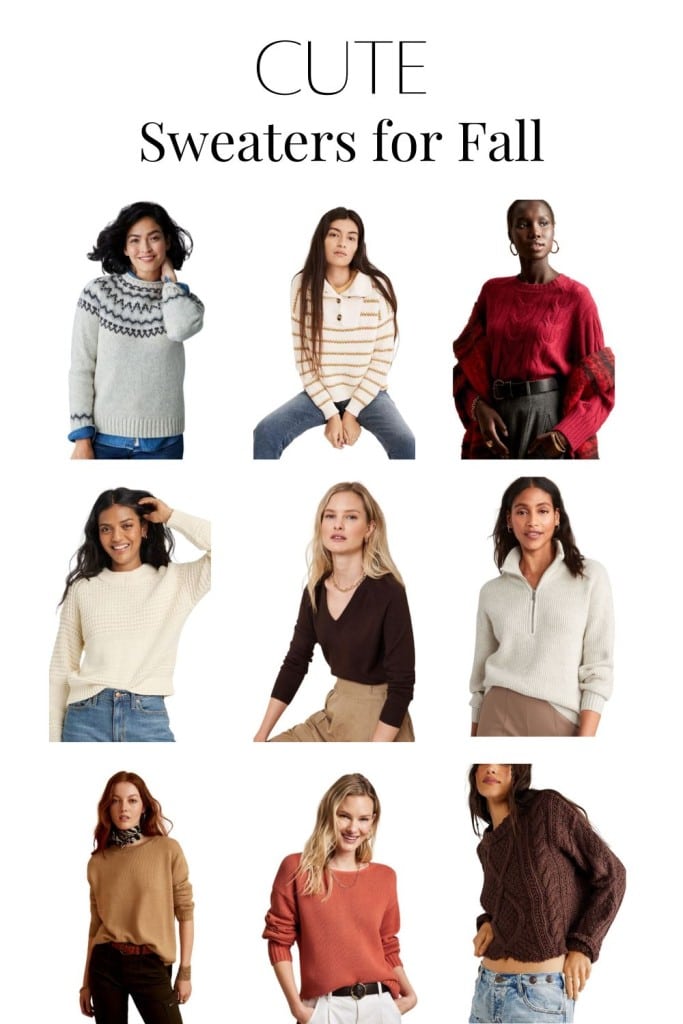 It's that time of the season to start wearing Cute Sweaters for Fall. Check out this wardrobe collection of the best finds for your shopping cart.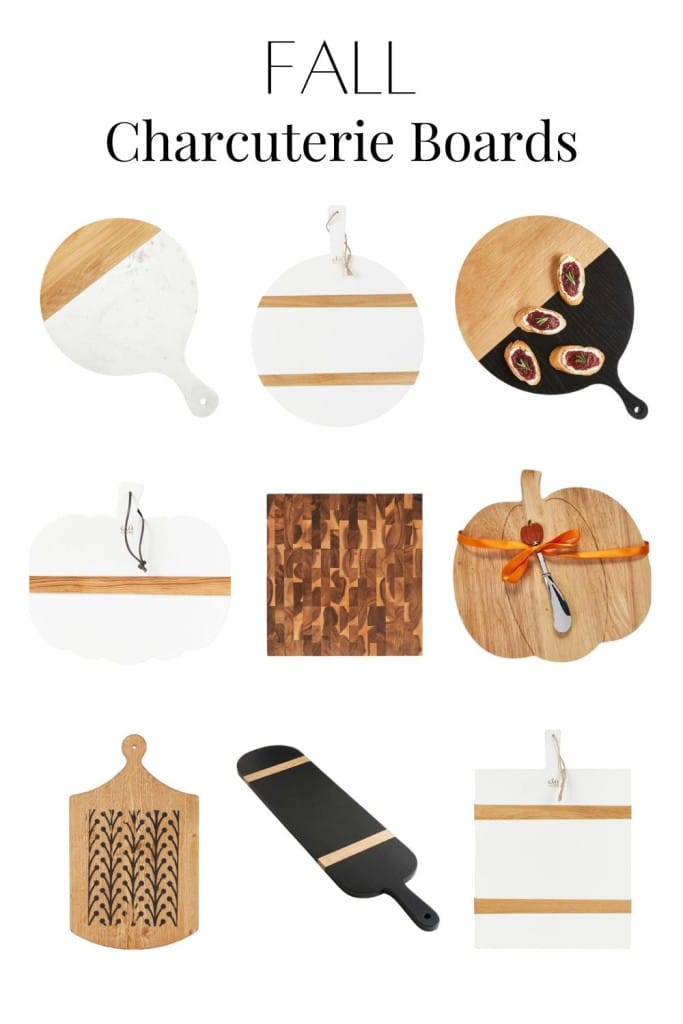 The new season is around the corner, so it's best to start looking at this collection of Fall Charcuterie Boards.
This Week's Tip – Be Creative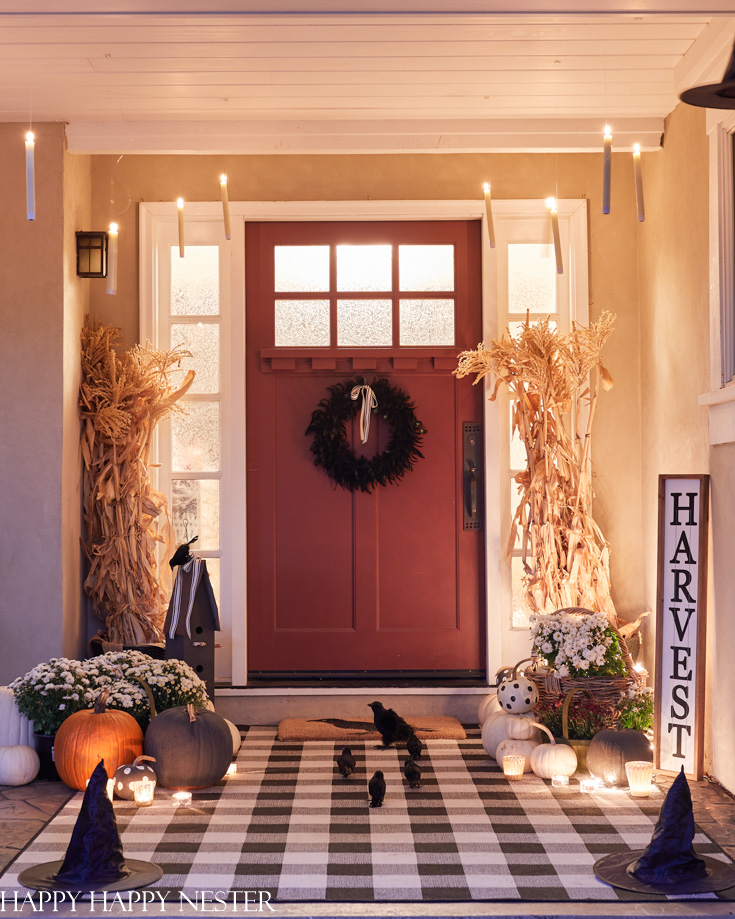 Make Your Decorations
I cannot find exactly the decorations I like, so I make them. It is time-consuming, but most times, I save money. If you have cornstalks in your garden, place them on your porch for a fun splash of fall.
Paint your real and faux pumpkins and add thumbnail ghosts or polka dots.
Reuse old decor and maybe add a new ribbon or some seasonal mums.
Latest Obsession – Cute Mice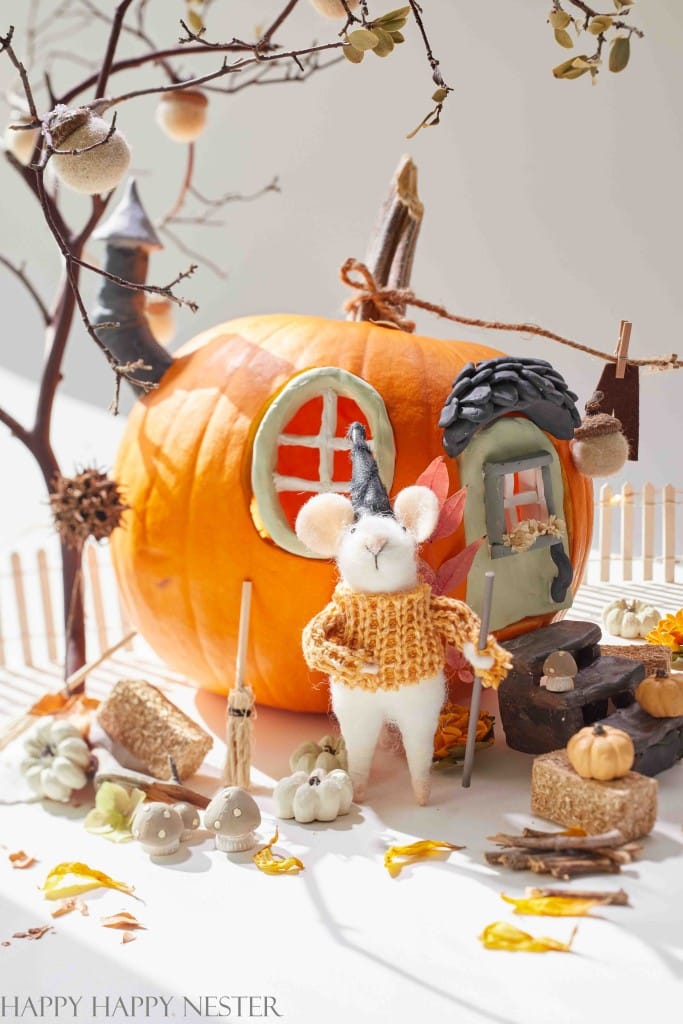 The Cutest Mice Ever!
The child in me comes out when it comes to these mice. To say I'm obsessed is an understatement.
Our local store has a basket full of these adorable mice. But if you can't find them in your stores, here is the link to some you can purchase.
This fun project pictured above is such a fun pumpkin project.
---
---
Hello!
Thanks for checking out this collection of inexpensive fall decorating ideas!
I had such a fun time putting together these ideas. I mean, of course, we all love easy, but we also LOVE cheap 😉
Stay tuned to the blog for more autumn posts regarding recipes, crafts, and decor inspiration.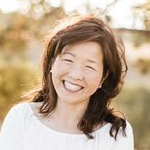 Latest posts by Janine Waite
(see all)