The new season is around the corner, so it's best to start looking at this collection of Fall Charcuterie Boards.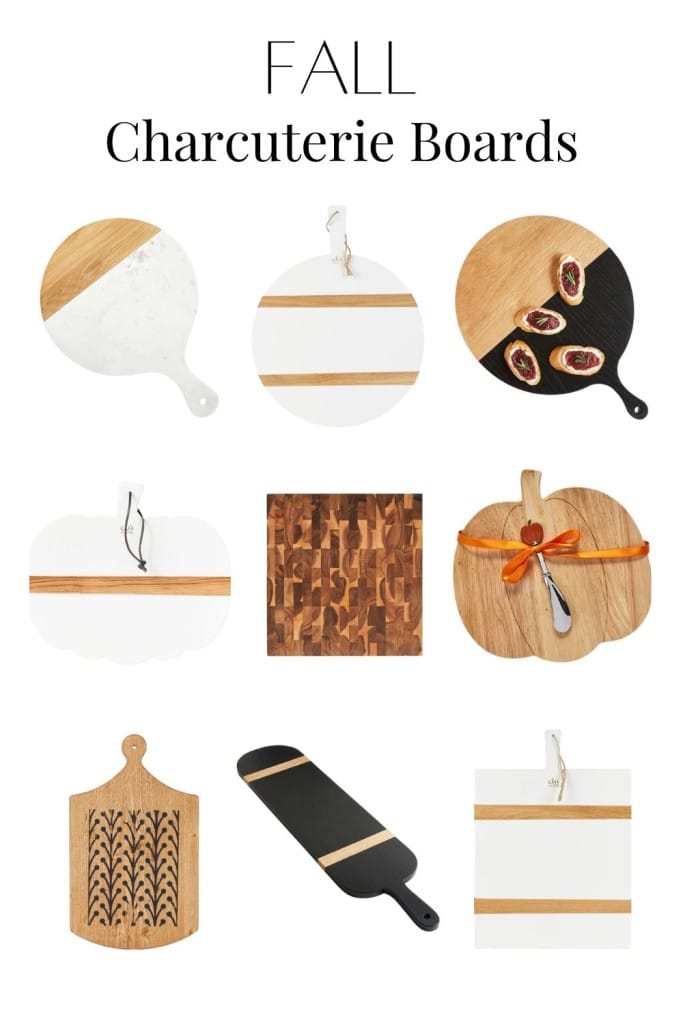 Everyone always asks me where I find my boards, so scroll down, and I'll show you my top choices for the best charcuterie boards for fall.
We all know when August rolls around, I've already said goodbye to summer and hello to fall.
It's easily one of my favorite seasons to decorate my home, bake delicious desserts and cook warm meals for loved ones.
To start decorating for autumn, here are fall charcuterie boards to help inspire you to create simple, mouthwatering snacks, meals, or treats for every party, event, or holiday!
Circular Boards
Rectangular Boards
Square Board
Fall Inspired Boards
Fall Charcuterie Boards
*This post contains affiliate links
CIRCULAR BOARDS
Let's get started with our circular charcuterie boards. Not only do boards shaped as circles make the perfect charcuterie boards, but it's even better when they spin.
Here you will find panels of all materials such as marble, wood, and stone. Have fun checking out these options but don't forget to keep scrolling to see rectangular and square boards! I've added a few pieces that I own and others that I have saved to my wish list.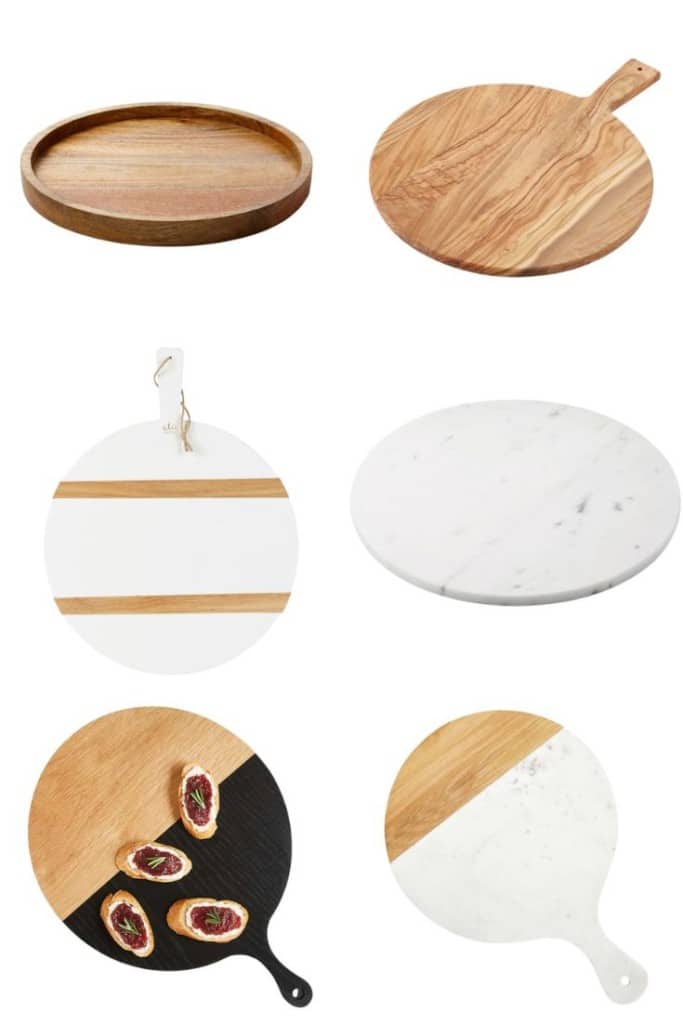 Sources: 1 l 2 l 3 l 4 l 5 l 6
RECTANGULAR BOARDS
If you don't want a circular-shaped board, then here is a small selection of rectangular options to make you wonder why you haven't made a charcuterie board earlier. I promise these boards will make you love creating charcuterie boards for events, holidays, and special occasions.
Besides these boards being excellent, they also look amazing for the gram! Create a board using your desired sweets or snacks, take a pic and post it to your social media to show your skills. Alright, believe it or not, there are more pieces down below 🙂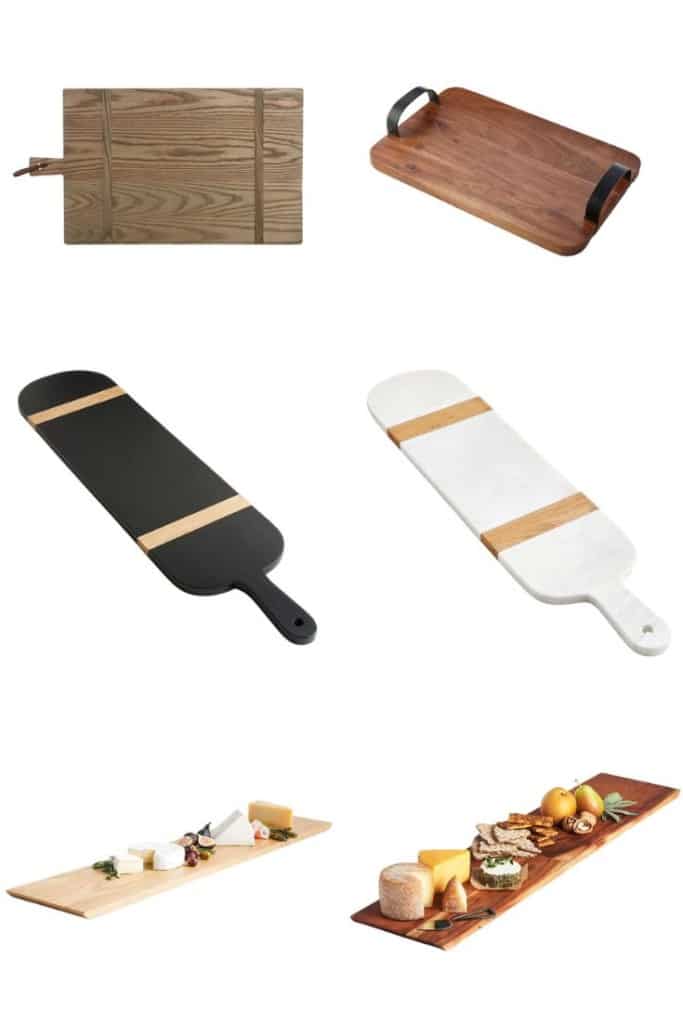 Sources: 1 l 2 l 3 l 4 l 5 l 6
SQUARE BOARDS
I present to you square-shaped boards! These adorable pieces I use for smaller get-togethers, such as a girls' night for my daughter. But, you can also find more giant boards to make a statement with your snacks and sweets.
Here is the last section of our friendly-shaped charcuterie boards, so don't forget to check these options out. Nonetheless, even though it's the last section of shaped boards, the next section is the reason you clicked on this post 🙂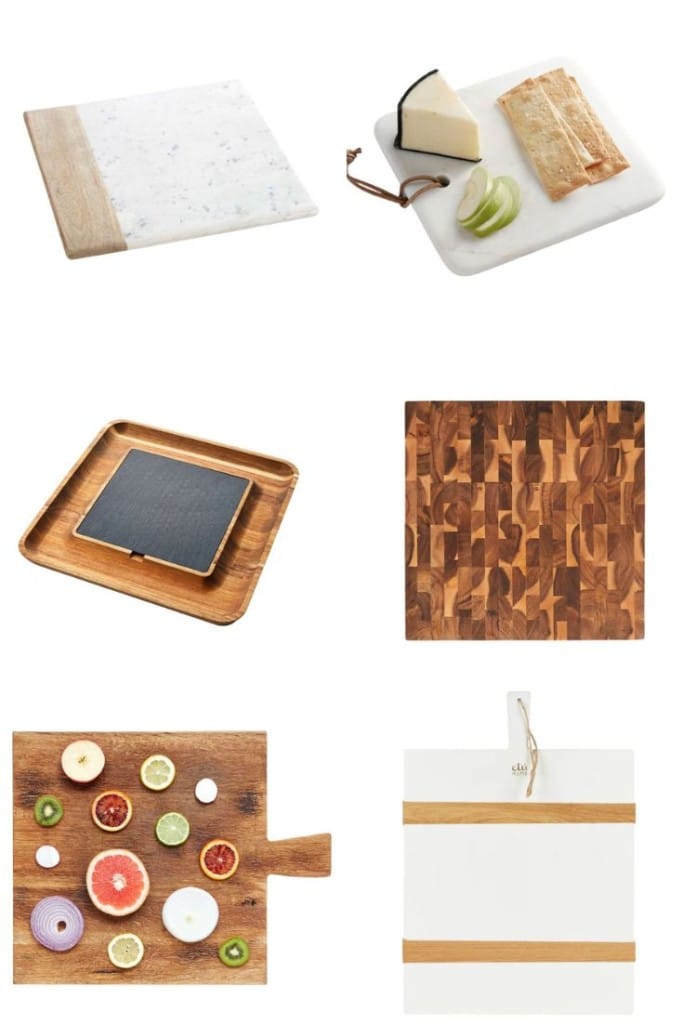 Sources: 1 l 2 l 3 l 4 l 5 l 6
FALL INSPIRED BOARDS
And finally, here is a collection of fall charcuterie boards. I know, I know. It took a while to see this section, but I wanted to give you as many options as possible.
So, look at these beautiful pieces perfect for fall to end the post. Seriously, there are pumpkins, ghosts, and even boards with sayings! Check out each one of these and have fun creating your charcuterie boards for fall 🙂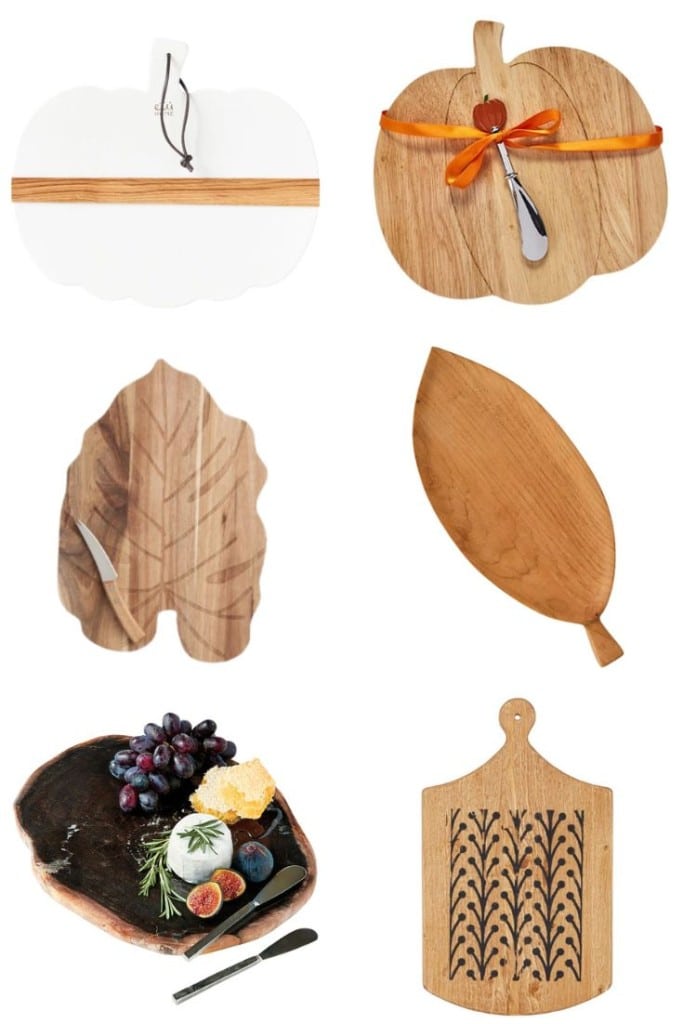 Sources: 1 l 2 l 3 l 4 l 5 l 6
WANT TO SEE MORE FALL BLOG POSTS? HERE ARE MORE FROM THE BLOG
---
Hello!
Welcome to the first post for fall 🙂 I am excited to start posting more throughout the new season to help inspire you and others to decorate, bake and craft for autumn.
Hopefully, you were able to find one (or two) fall charcuterie boards for your home. I'm looking forward to hearing about your delicious creations!
Have a wonderful day, and stay tuned for more fall posts on the blog!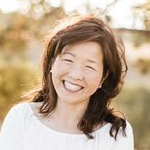 Latest posts by Janine Waite
(see all)