Who can't resist a fun Halloween Candy Charcuterie Board? Candy is my soft spot, and I love to nibble a bite or two, so making a candy tray was an easy project. Also, you'll be happy to know that this ghost tray is easy to assemble and decorate, and the results are super cute!
There are few different things to consider when designing your candy charcuterie board. So I was hoping you could take a look at this post for all my helpful tips.
I love Halloween projects, and I think it brings out the kid in me! I still have my daughter at home, and despite being a young adult, she still enjoys my fun holiday treats. So, I enjoy creating things for her and all of you. If you like Halloween projects as much as I do, here are a few blog posts that might interest you.
*The following post contains affiliate links
Halloween Candy Charcuterie Board DIY
So when planning my charcuterie board, there are a few things I took into consideration. I'll go over them so that you can design a pretty and cute board for your family or kids.


Boards
There are so many options out there for charcuterie boards, and it can be a bit overwhelming. I considered the different kinds for this holiday board were marble (white) and a black melamine type board. But then my daughter spied this adorable ghost board at Pottery Barn, and we decided to buy it immediately! It is so doggone cute!
Whatever board you decide to use, that will influence what color treats you want to display.
Colors
I know it seems silly to think about a color theme for a charcuterie board, but it does make a difference. I wanted the cute ghost platter to stand out, so I kept my candy colors white, black, and tan. So, say you went with black, dark cookies, and the candy isn't going to show up as well unless you place them on top of lighter treats!
Candy and Cookies
I wasn't sure what to buy, so I ended up picking up most things that fell in my color range. Here is a list of things that I used.
When making the treats, I used a tube of icing. You can say that I used it as food glue, and I placed a dab on the backside of the eye. Next, I attached the candy eyes onto the cookie or pretzels. For the bats, I cut one side of the oreo cookie in half. Then I placed the icing on the cookie to attach it to the Reese's Peanut Butter Cup. Then I added the eyes.
I plan to share how to cover things with the white chocolate candy melts in about a week since using that chocolate can be a little touchy.
Enjoy your Halloween parties and candy charcuterie boards!
Cheers,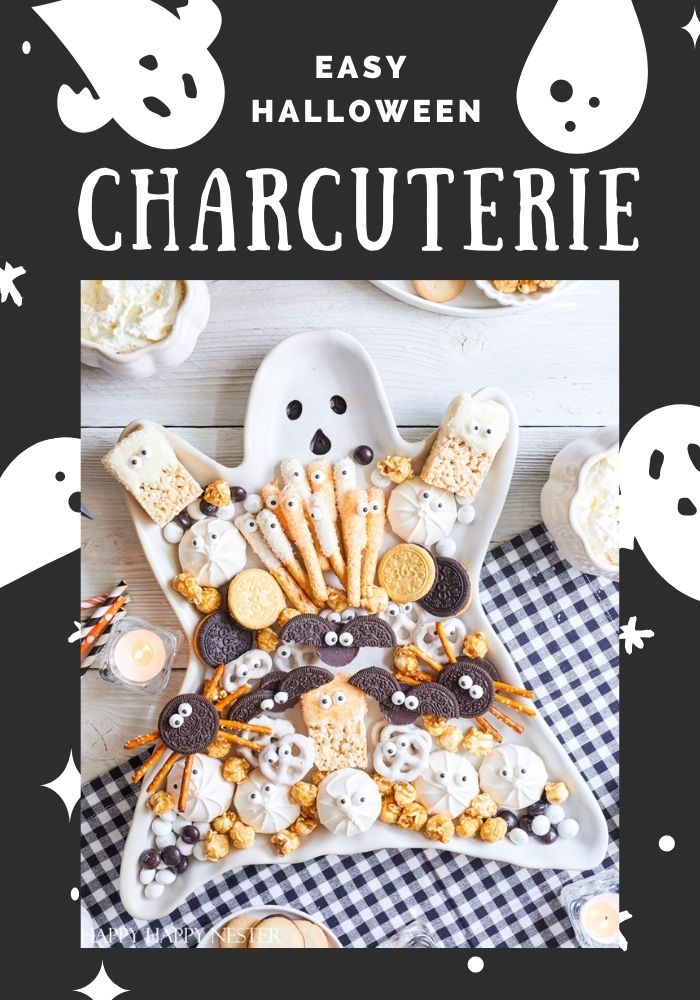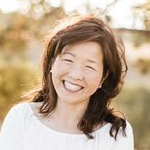 Latest posts by Janine Waite
(see all)