Calling all ghouls and ghosts, it's time to look at Halloween Inspiration for the upcoming holiday.
Here you will find decor ideas, recipes, crafts, styling tips, and more. Let the spooky season begin!
Welcome to Halloween at the Waite house.
When this time of year rolls around, I'm prepared. I've got new recipes, decorations for you, and tons of crafts to create.
Become inspired today with these festive ideas, and have a goblin good time!
Saturday Chitchat with Janine – Volume 87
Hello friends!
Who's in the spirit of Halloween? I sure am!
I just finished decorating the front porch the other day. Now it's time to style the interior spaces!
My goal was to finish the porch before leaving for our trip to Vermont, and it looks like I pulled it off. Stay tuned for the grand reveal 🙂
In the meantime, grab some of these ideas and get started. Whether you want to decorate your front porch, bake a new recipe, or craft something different this year, I'm here to help you.
Personal Note from Janine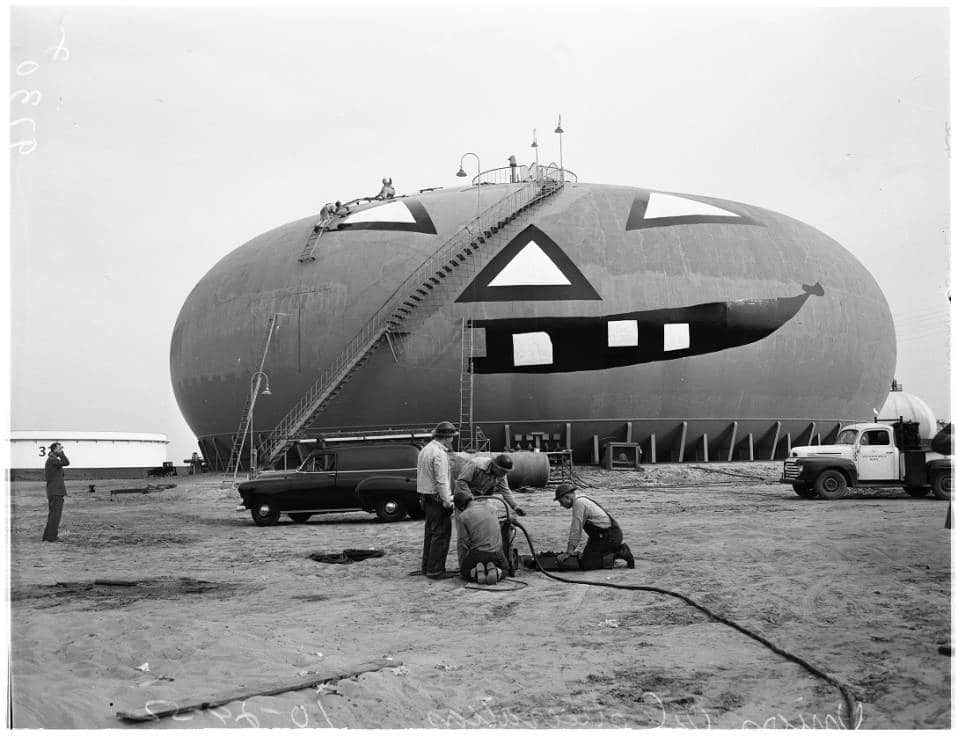 When I was a little girl, our family's big event was visiting the Great Pumpkin!
It wasn't the Great Pumpkin that Charlie Brown talks about, but it was called Smilin' Jack. Union 76 painted their oil tank a beautiful orange.
And on the tank, they painted a smiley face and lit it up on October 30th and 31st.
Our family would pile up in the traditional '70s station wagon, and my brother and I would be in our jammies, ready for bed.
We would drive up the long windy road up to the great pumpkin. And at the top, the workers handed out some yummy bags of caramel popcorn.
Boy, those were the days. We looked forward to this little event.
Well, if you live in the South Bay area or near the town of Wilmington, California, visit the pumpkin.
The Los Angeles Dodger's Foundation is now hosting this fun event!
Here's to making memories!

PS: Smilin' Jack is celebrating its 70th Anniversary!
This Week's Inspiration – Halloween Inspiration
Make a cute Halloween Charcuterie Board this Fall.
So many boards feature skeletons, pumpkins, and Hocus Pocus characters, but this board displays a cute spider web!
How to Make Paper Rosettes for Halloween
Have you ever wondered how to make paper rosettes? Or, in some circles, they may call them paper pinwheels.
After some research, I discovered they are super easy to make. And today, I'm sharing with you a little tutorial on how to make paper rosettes.
How to Create a Cute Inexpensive Front Porch
Today let's talk about how to create an inexpensive Halloween front porch.
With just a few elements, you can style your Halloween porch, and if you are willing to create a few items, you save even more money!
Easy Paper Halloween Garland DIY
I'm excited to share with you my easy paper Halloween garland DIY.
If you have a computer, printer, some paper, and a pair of scissors, you are more than ready to tackle my cute boo garland.
Here is an adorable Pumpkin Fairy House! It's an enchanted pumpkin with all the fun fall decorations.
Use natural and sculpted elements to decorate your fun and festive fall pumpkin house.
DIY Halloween Decor: Printable Candle Label
This DIY Halloween decor candle label project is so adorable and super easy.
This free printable is placed on a glass candleholder and ready for Halloween!
Halloween Candy Charcuterie Board
Who can't resist a fun Halloween Candy Charcuterie Board? Candy is my soft spot, and I love to nibble a bite or two, so making a candy tray was an easy project.
Also, you'll be happy to know that this ghost tray is easy to assemble and decorate, and the results are super cute!
Harry Potter Floating Candles DIY
If you love the movie with Harry Potter Floating Candles, then you'll want to try this easy DIY project.
I promise I found the easiest way to get these spooky candles floating on your front porch or Halloween home!
Ghost Painted Pumpkin For Kids
Here is a Ghost Painted Pumpkin For Kids tutorial on creating adorable Halloween decor for your home!
Not only will these decorations create a festive look on your front porch, but this craft is a simple step-by-step DIY that will be fun for fall!
Boutique of the Week – Fall Candles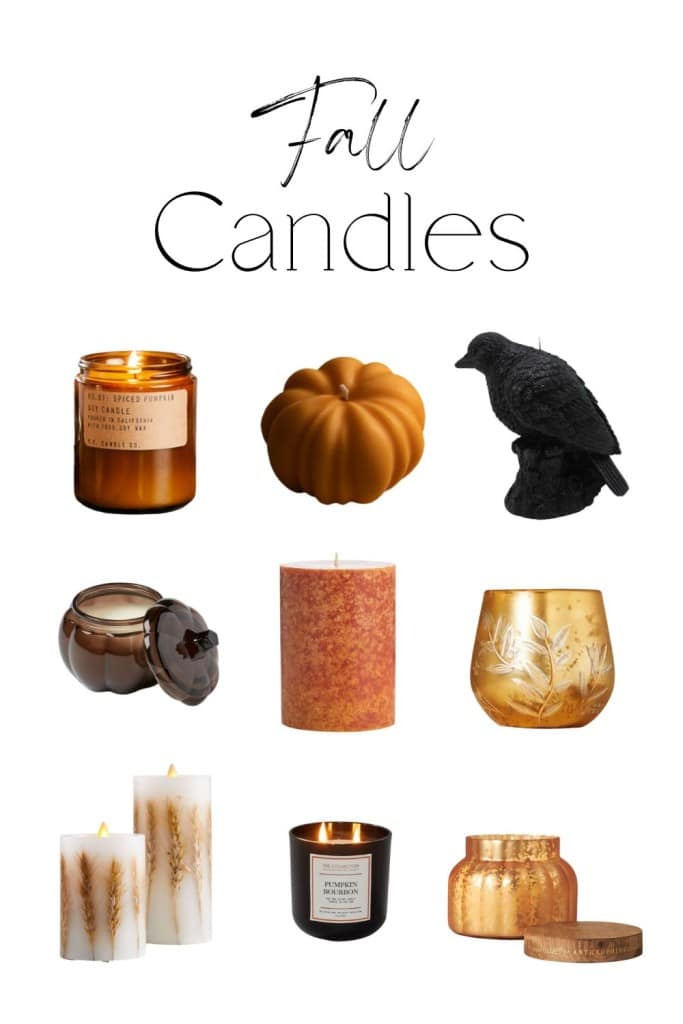 Welcome! Invite the warmth into your home during this cold season with this collection of Fall Candles.
Here you'll discover festive fragrances and autumn colors to add to your other fall decor.
My Favorite Things – Halloween Inspiration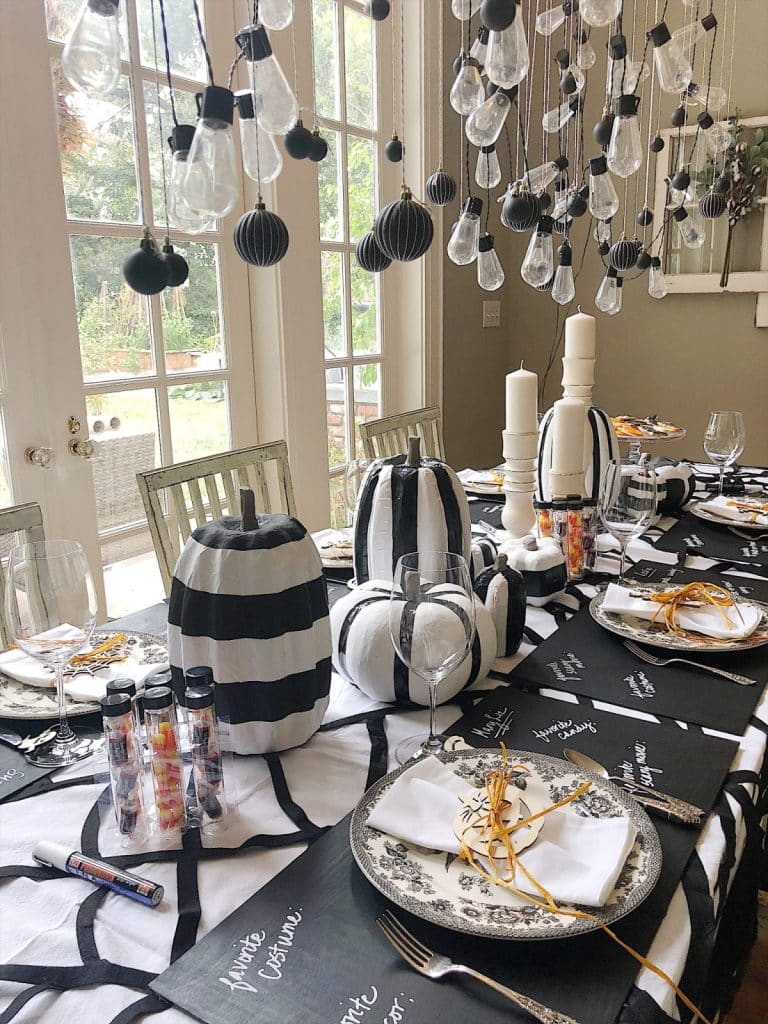 Creative Halloween Table Decorations
Join my friend Leslie to create adorable and festive table decor for Halloween! Everything you need is in her post; check it out.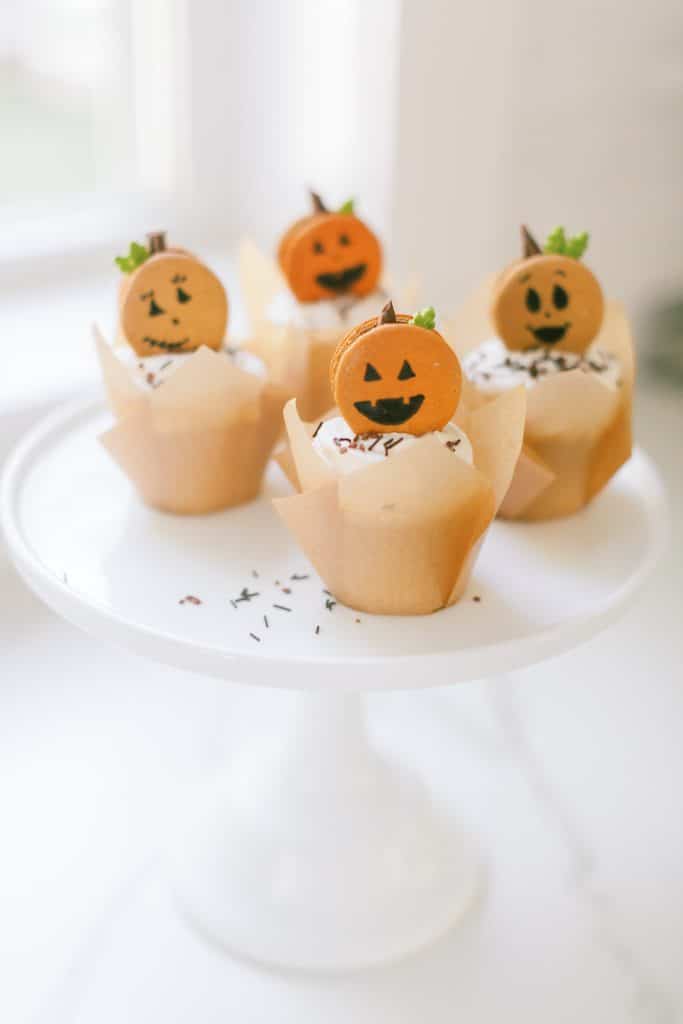 Jack O' Lantern Halloween Cupcakes
Are you planning to host a Halloween party? Create Jackie's cupcake recipe to have a fun time with a sweet treat 🙂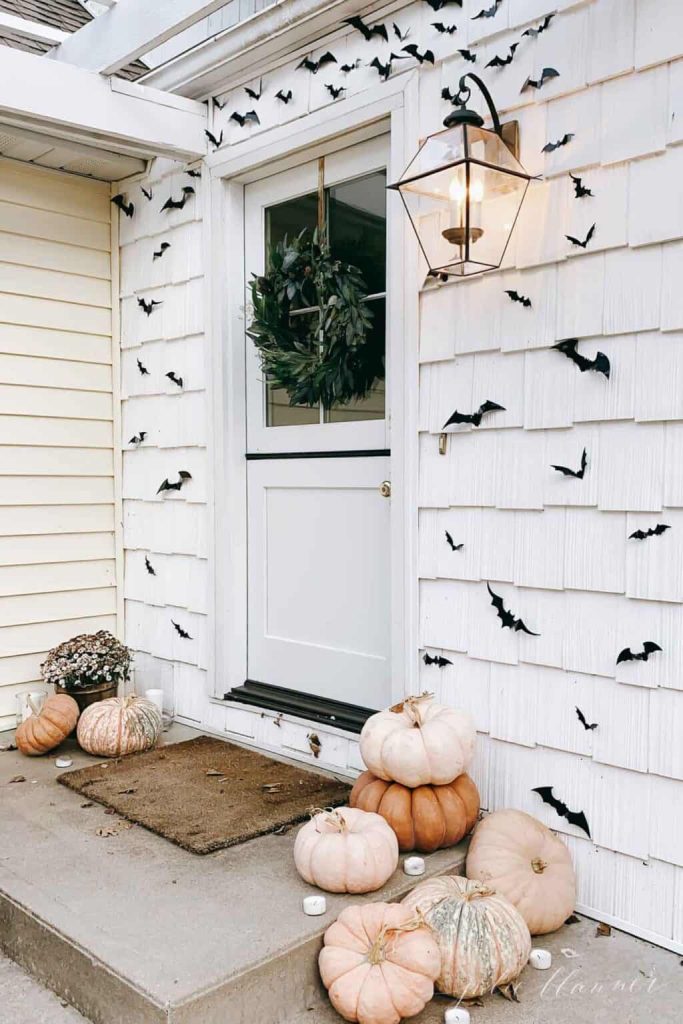 Easy Halloween Porch Decorations
Read Julie's best tips and tricks for decorating the perfect front porch for this year's holiday!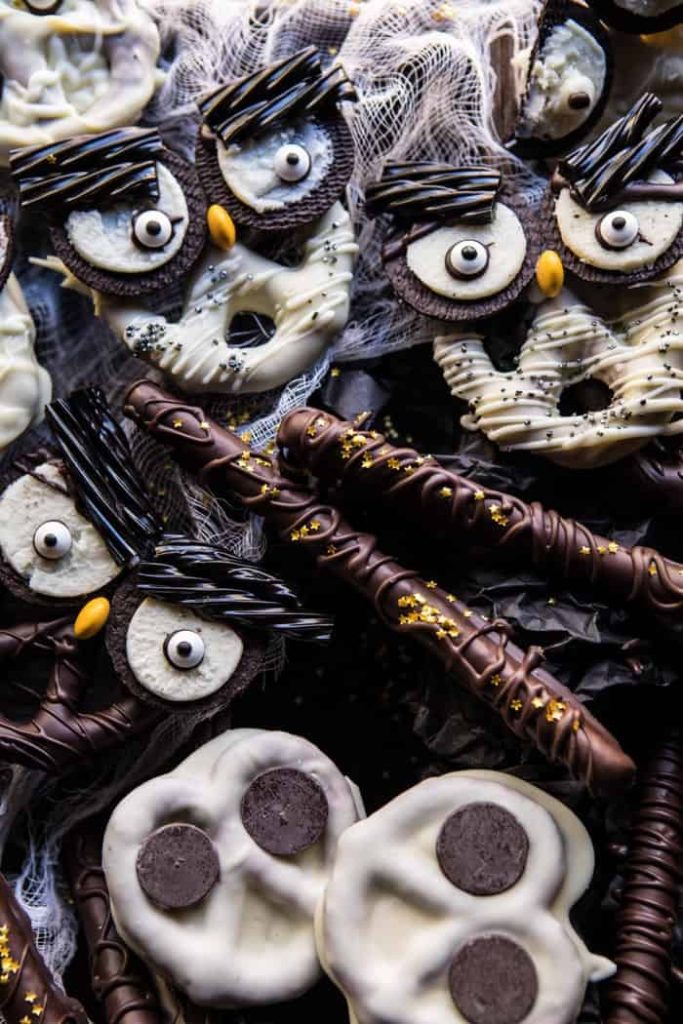 Spooky Halloween Pretzels
Whip up a delicious dessert with Tieghan's recipe and spread the festivity to friends, family, and even trick-or-treaters!
What's Trending On The Blog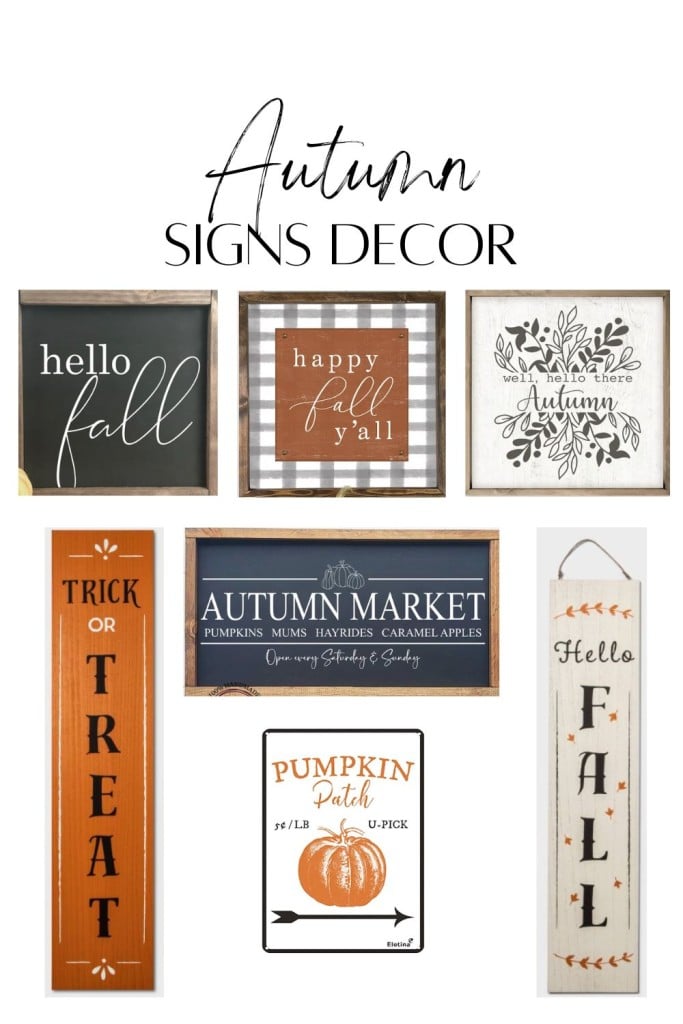 Have you started decorating? Here is a collection of Autumn Signs Decor to inspire you to begin designing your space for fall.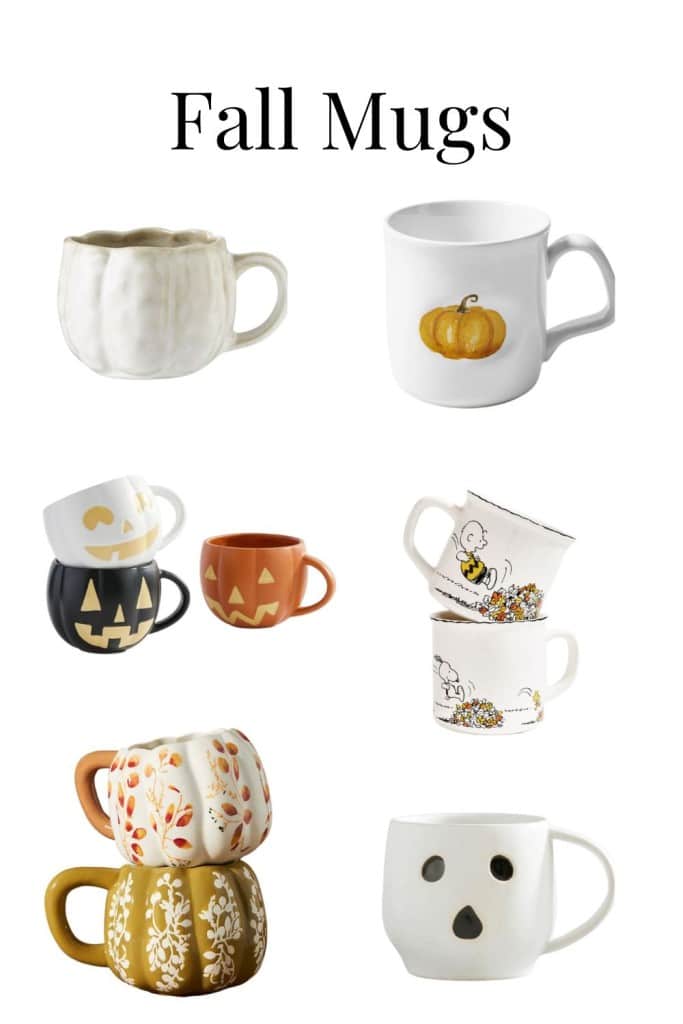 Here is a collection of Fall Mugs to find your next best cup for any autumn beverage for the next couple of months.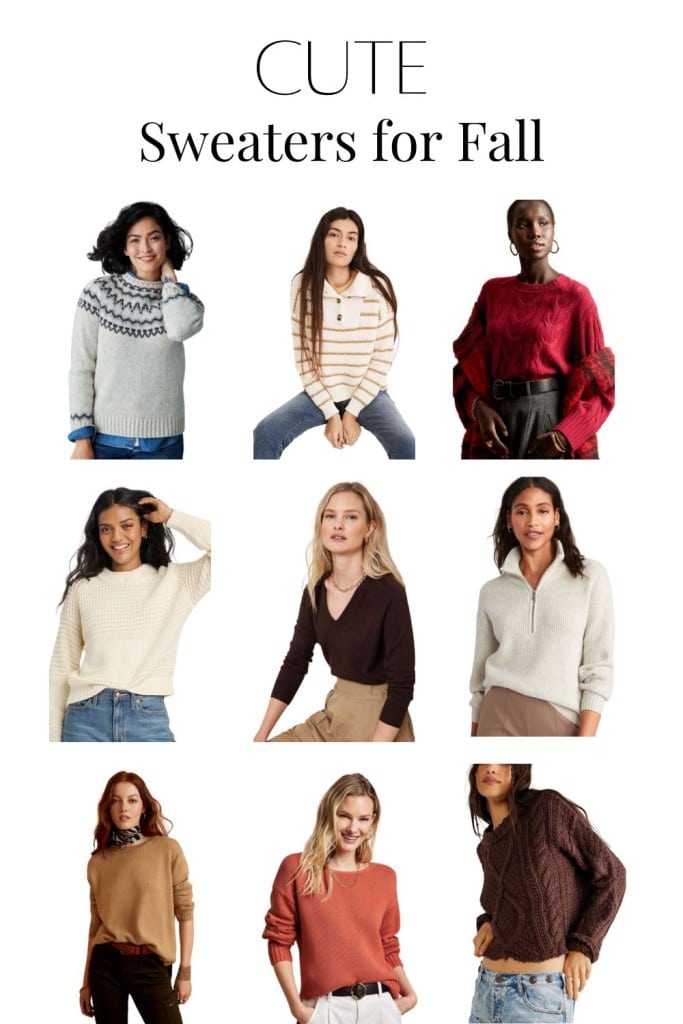 It's that time of the season to start wearing Cute Sweaters for Fall. Check out this wardrobe collection of the best finds for your shopping cart.
Does it feel like fall yet? Check out these Etsy Fall Wreaths for the whole festive experience this autumn season.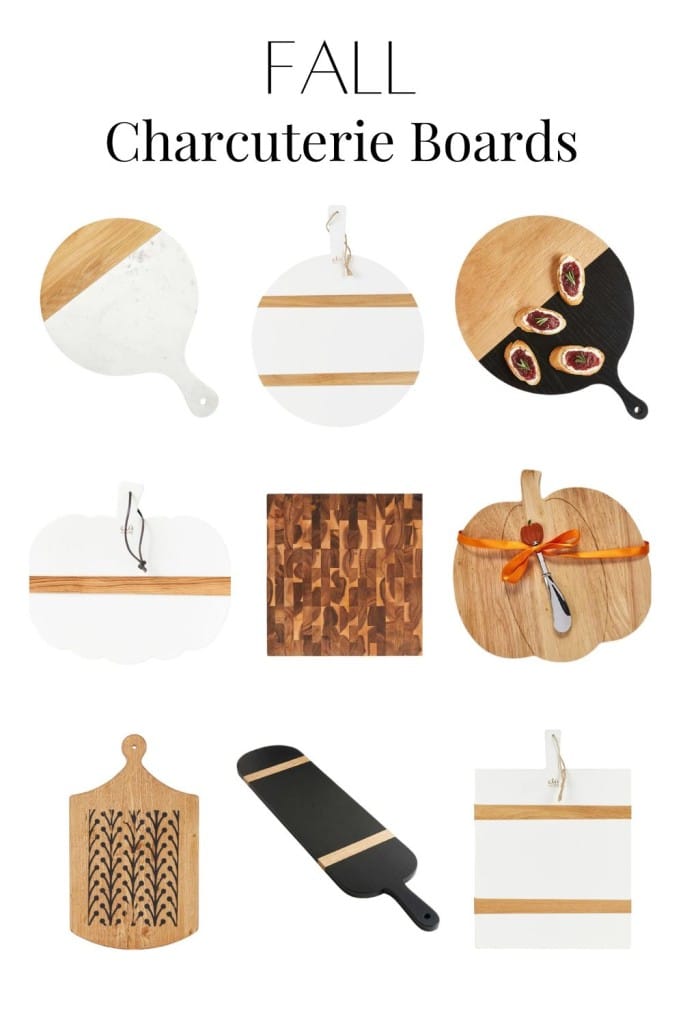 The new season is around the corner, so it's best to start looking at this collection of Fall Charcuterie Boards.
This Week's Tip – Hanging Things for the Holidays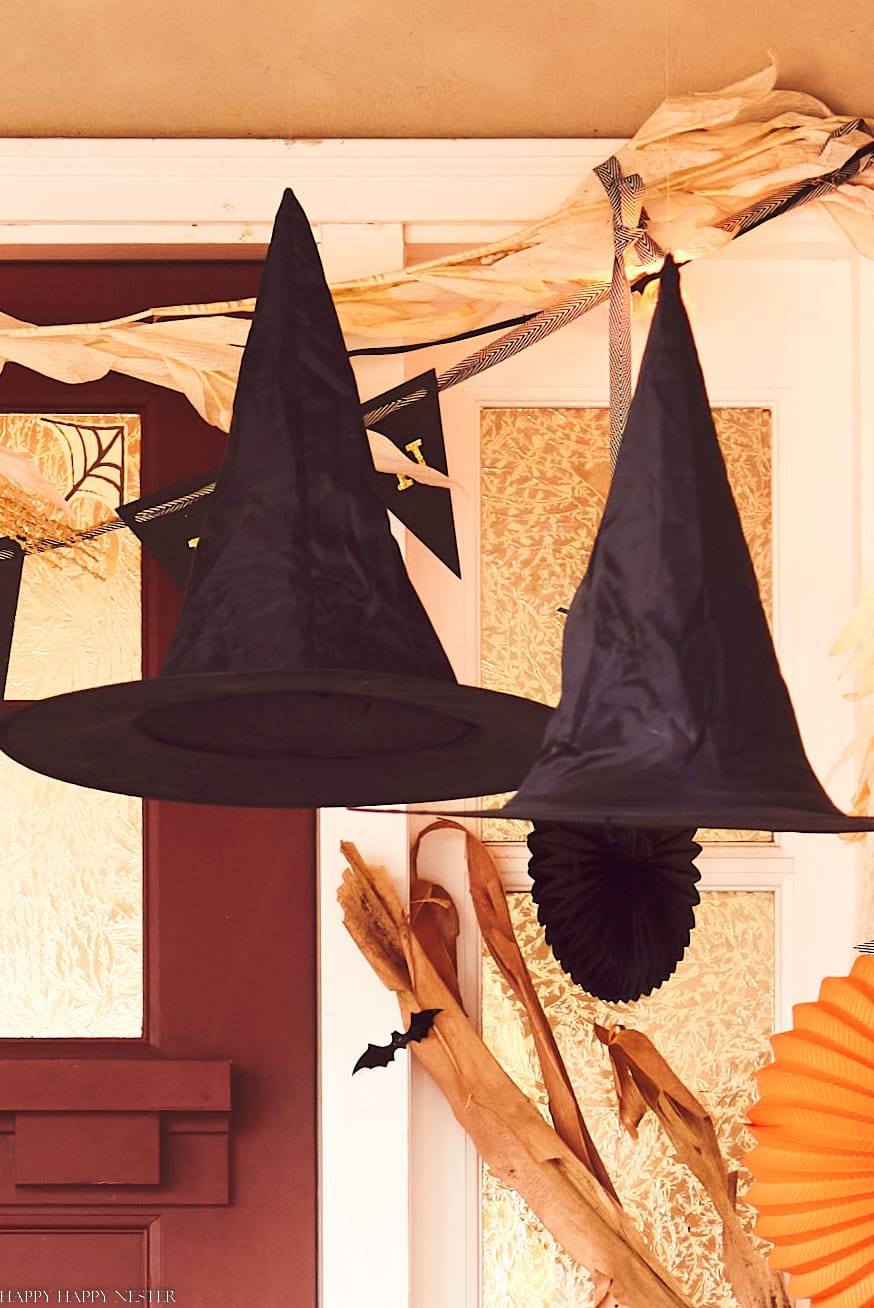 Here's An Easy Trick!
I love to use temporary 3M Command velcro strips when hanging things from the ceiling. Cut them into small pieces since you don't need much.
Attach one piece of velcro to your ceiling.
First, attach some fishing line to the thing you want to hang.
Second, attach one piece of velcro to your ceiling.
Third, wrap and knot the fishing line (the other end is attached to your object) around another piece of velcro.
Fourth, then attach both velcro pieces!
This is the trick of how I hung my candles and witch hats. It's super easy, and you won't hurt your walls!
Latest Obsession – Cute Halloween Signs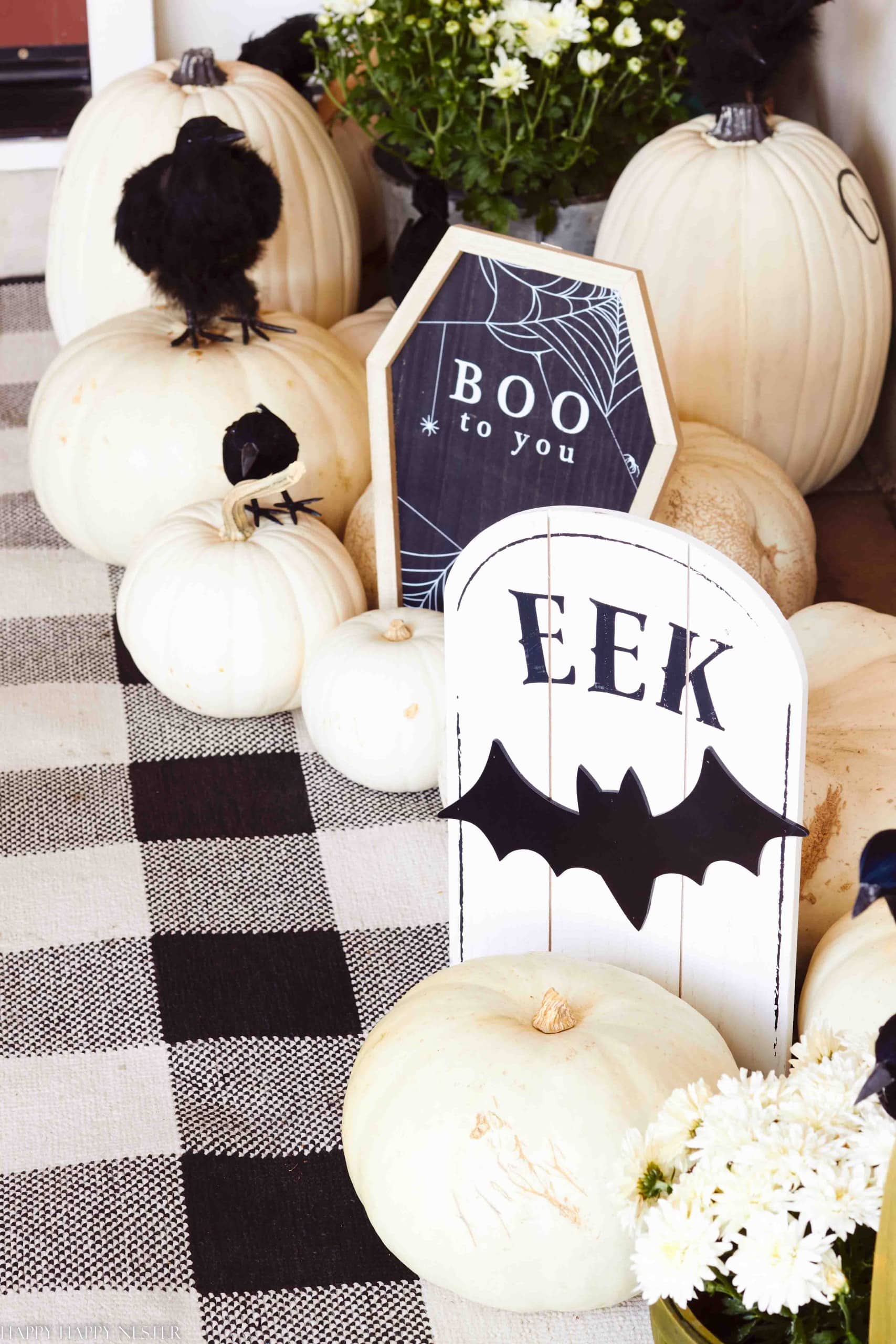 Adorable Signs
Ok, I bought a few of these cute signs. I couldn't help myself.
They're inexpensive and made of wood, so that you can use them each Halloween.
I remember when the stores only carried candy and cheap kid's costumes. Now it is this whole candy industry, decorations, costumes, and more! The Halloween decorations are getting more elaborate these days.
Place a few of these signs indoors and outdoors this year.
---
Hello!
Thanks so much for checking out this post all about Halloween Inspiration! I had a lot of fun putting this together.
Next, I have to decorate the inside of my home but that will take place after my Vermont trip.
Stay tuned for more festive recipes, decor ideas and crafts.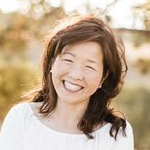 Latest posts by Janine Waite
(see all)