Welcome! Invite the warmth into your home during this cold season with this collection of Fall Candles.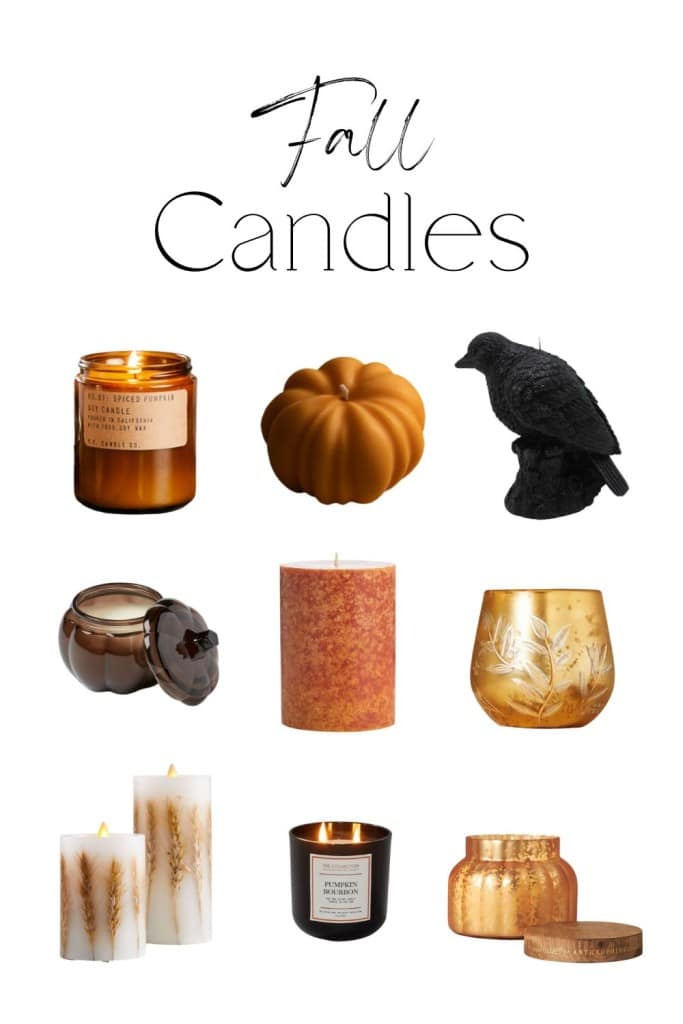 Here you'll discover festive fragrances and autumn colors to add to your additional fall decor.
Candles are the epitome of decor for Halloween and Thanksgiving.
Place these pieces around your kitchen, living room, front porch, or bathroom to spice up your home.
I love lighting a few scents and setting them on my coffee table to admire the beautiful colors and aromas when I check my to-do list.
Orange Candles
Brown Candles
Black Candles
Fall Candles
Alright, friends, let's get started and look at these beautiful choices!
Fall Candles
ORANGE CANDLES
Of course, I had to start with the most common fall color: orange. You can't go wrong with this shade. It's simple to decorate with. It's festive, and it radiates warmth. Check out this collection of fall candles to start adding a few to your cart.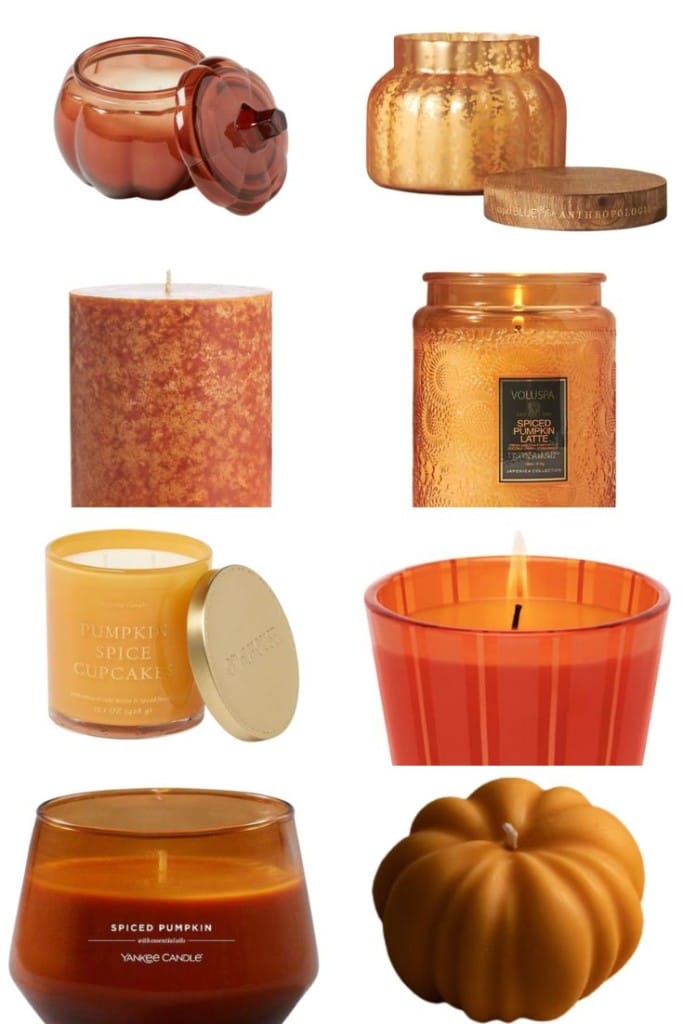 Sources: 1 l 2 l 3 l 4 l 5 l 6 l 7 l 8
BROWN CANDLES
Next, we have brown candles. I can't say that I've decorated with brown candles before, but I've seen beautiful spaces that have inspired me for this year's look. Look at these choices to feel inspired. If you're aiming for more of a darker look for your home without adding any black, this is your section.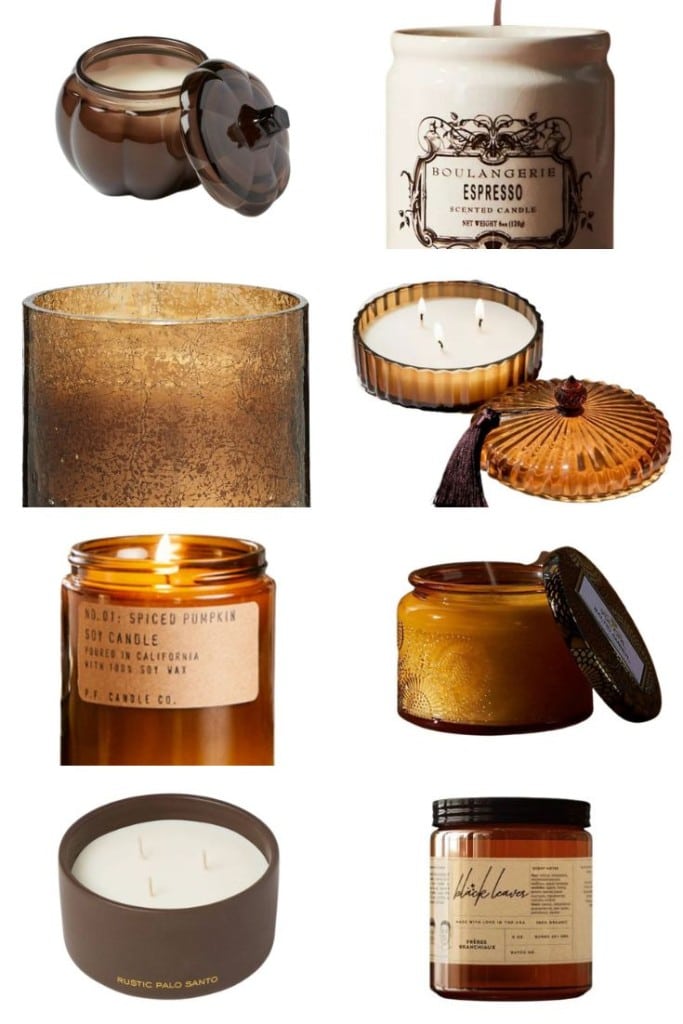 Sources: 1 l 2 l 3 l 4 l 5 l 6 l 7 l 8
BLACK CANDLES
It's time to get spooky. It depends on the year, but when I decorate with ghostly decor, I have to have black candles. Here is a vast collection of black or darker-colored candles to fulfill all of your Halloween looks.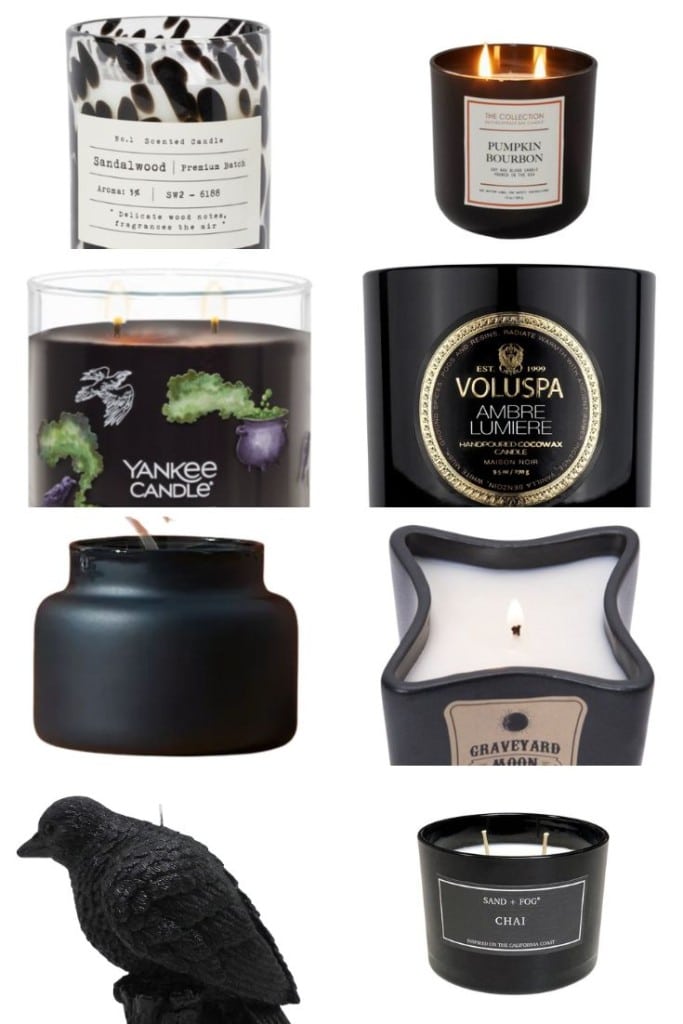 Sources: 1 l 2 l 3 l 4 l 5 l 6 l 7 l 8
FALL CANDLES
Last but not least we have a selection of fall candles. Here you'll find all types of colors and scents that work for anyone's style. I thought it would be best to include a fun section where you can browse unique shades like forest green or lumberjack red. Have fun shopping!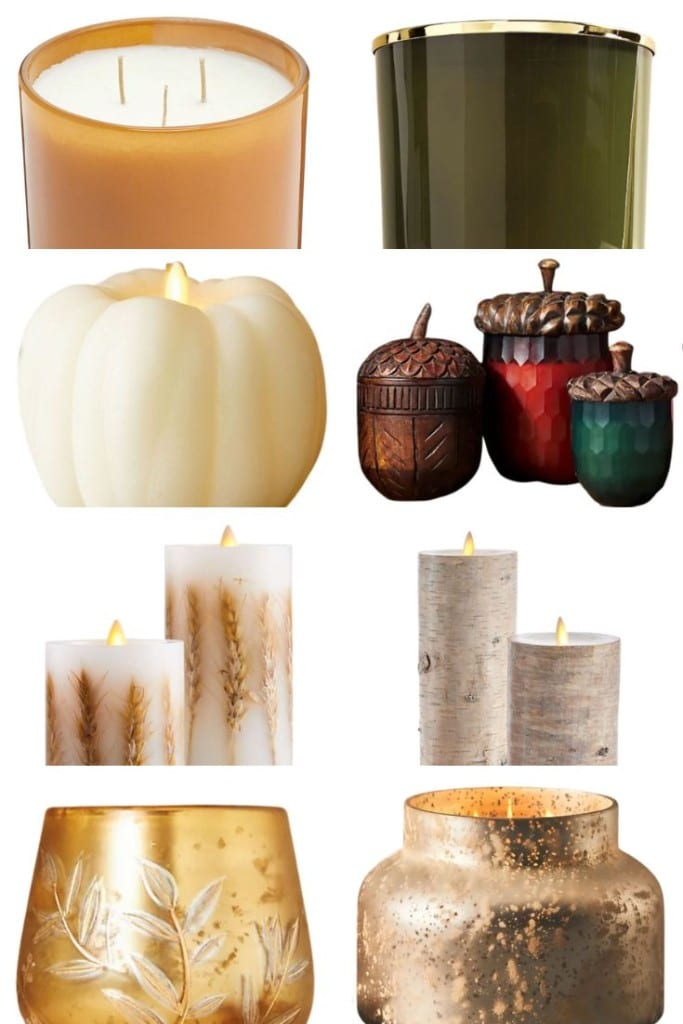 Sources: 1 l 2 l 3 l 4 l 5 l 6 l 7 l 8
---
Hey!
Thanks for checking out some fall candles! I had such a fun time putting together and writing this post.
I'm finishing decorating my front porch and getting my house ready for Halloween.
See you on the blog!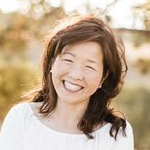 Latest posts by Janine Waite
(see all)