Do you need Cute Fall Signs? I'm planning my fall decor, and I have found a bunch of fun autumn signs and banners.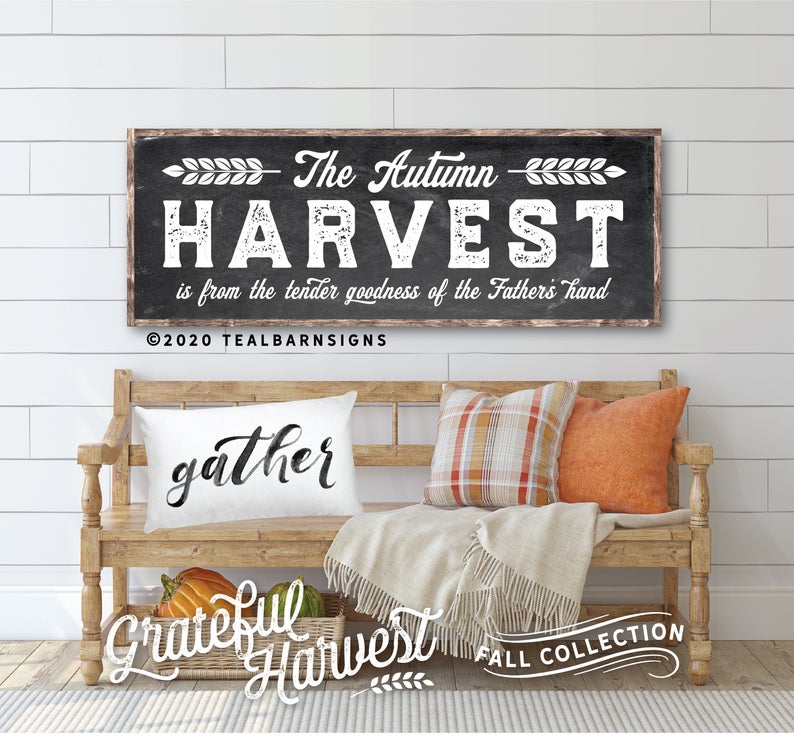 Don't you want to welcome all things fall at the end of summer? I love that fall is a time to focus on the interior of our homes and make them cozy. All the decor for the fall and winter is inviting and comforting. And this year, we sure could use a bit of comfort and love.
*The following post contains affiliate links
So as you know, my home decor focus is fall right now, and immediately some big statement pieces like a sign came to mind. But, I don't own any cute fall signs, so I thought I would research what is available online. I stumbled upon these boutique shops with their beautiful signs and banners.
Well, let's not waste any time. Check out these fall and Halloween signs.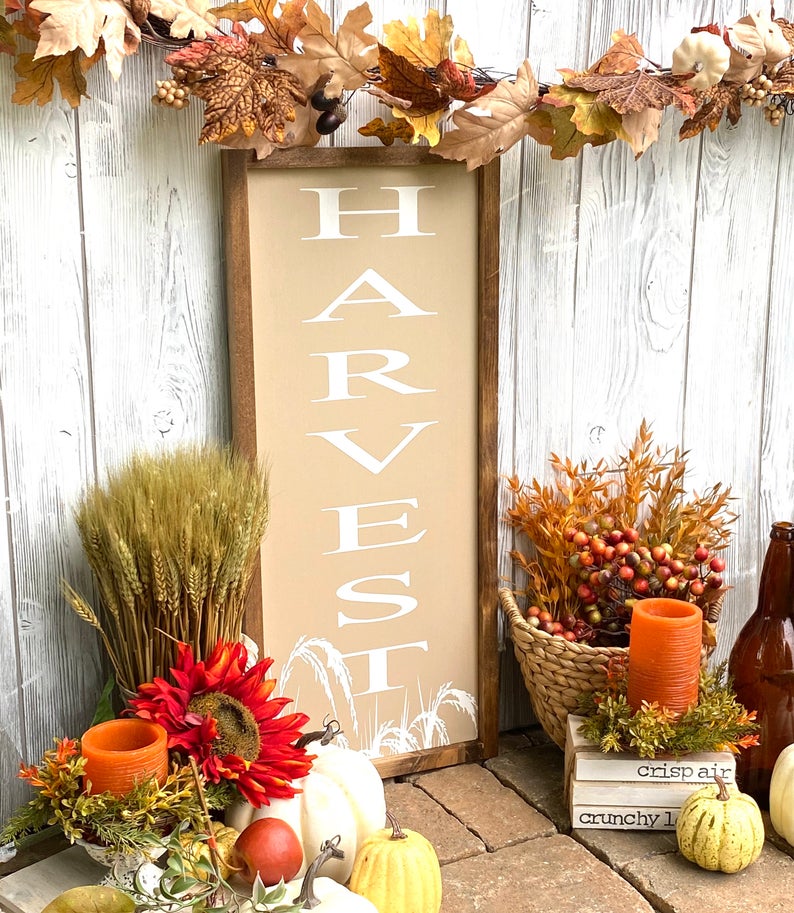 I love the graphics on this beautiful sign!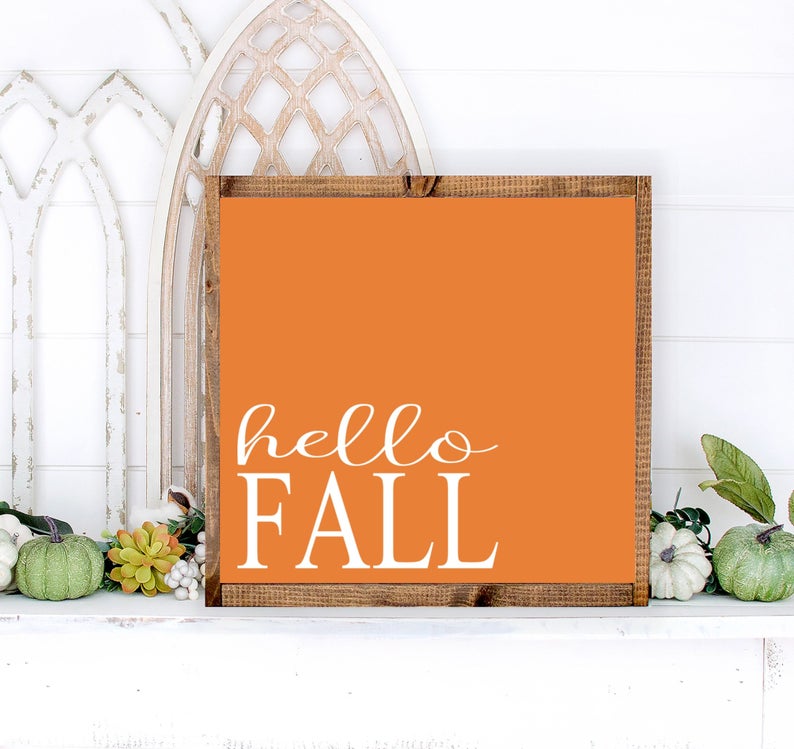 I love that this sign comes in many colors to match your home's decor!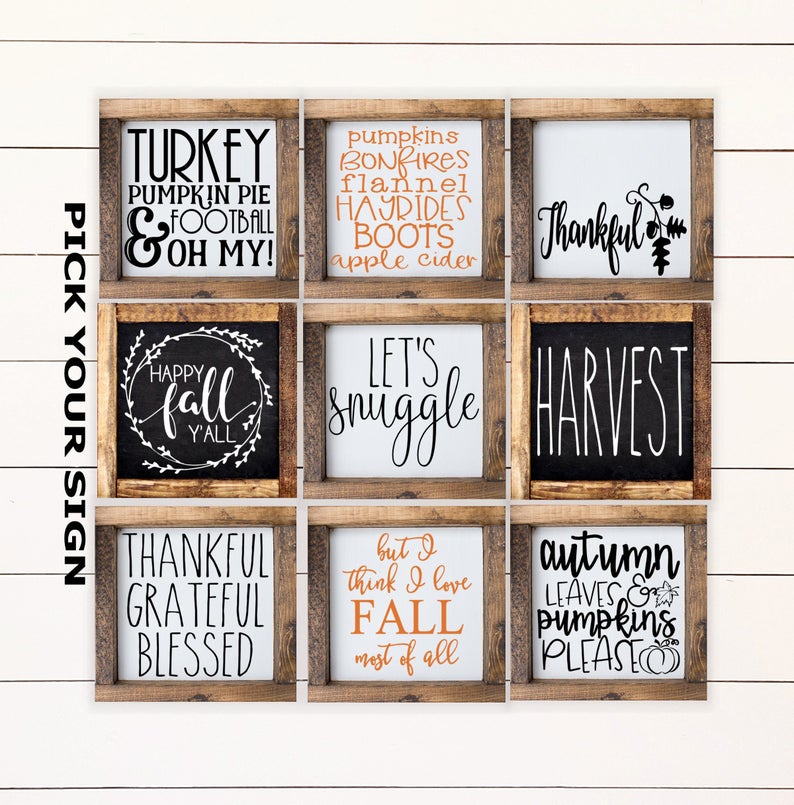 I seriously want all these cute fall signs.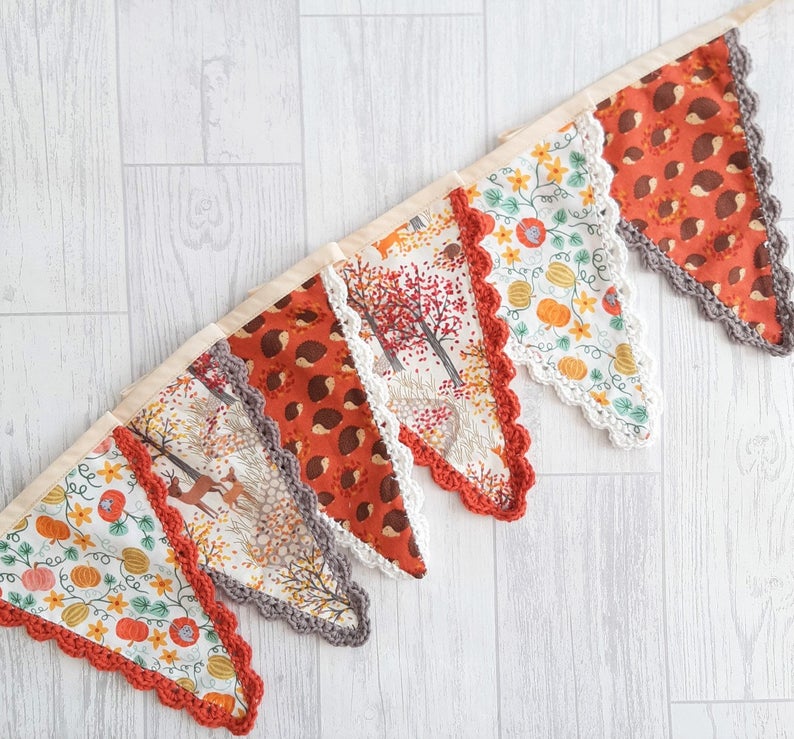 The bunting's fabric is darling! And take a look at the beautiful crochet work!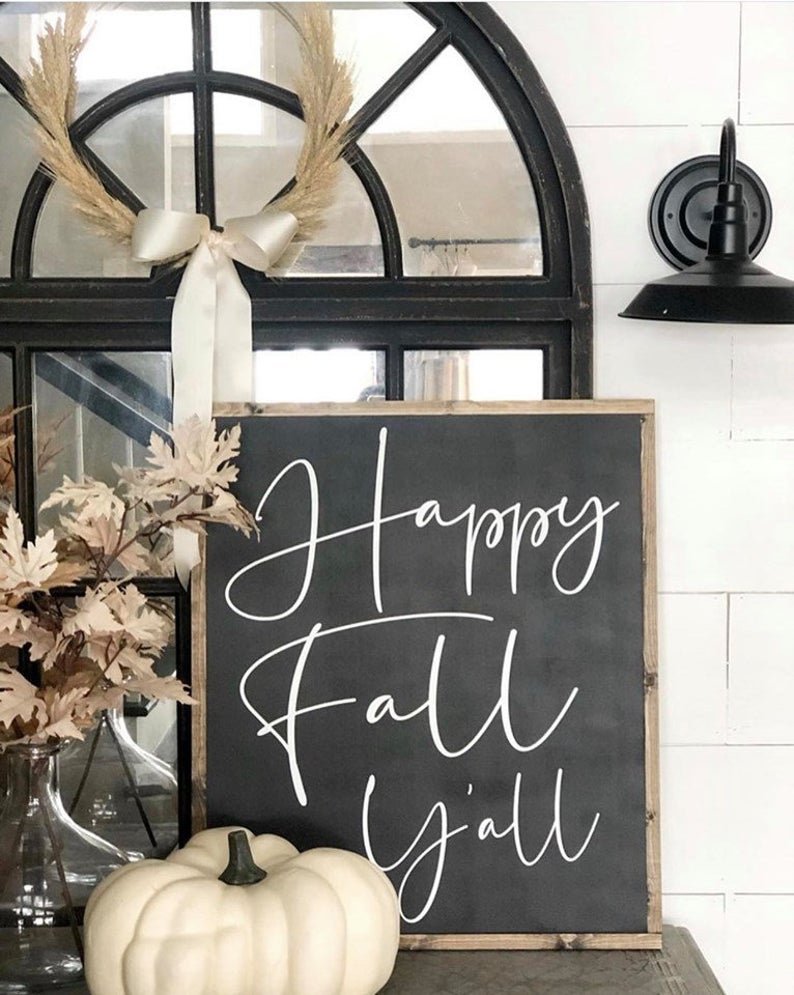 I've always loved this cute saying.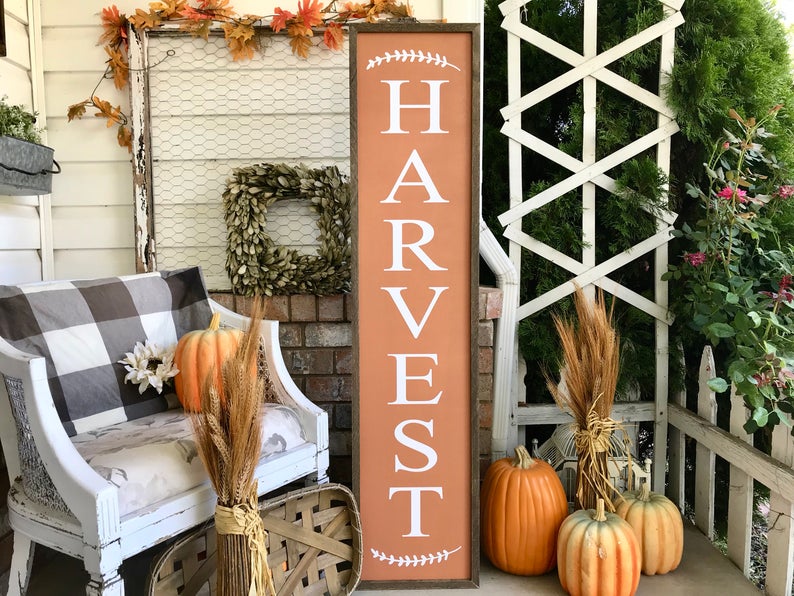 This sign looks perfect on this festive fall porch.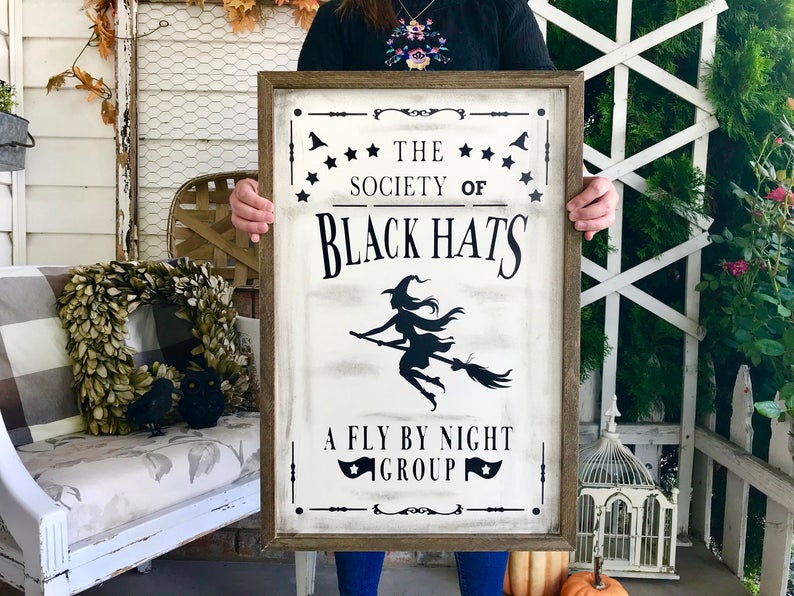 The Society of Black Hats Witch Sign
This shop has all kinds of cute fall signs. By the way, if you like signs with Witch Brooms, then check out my friend, Leslie's Free Printable.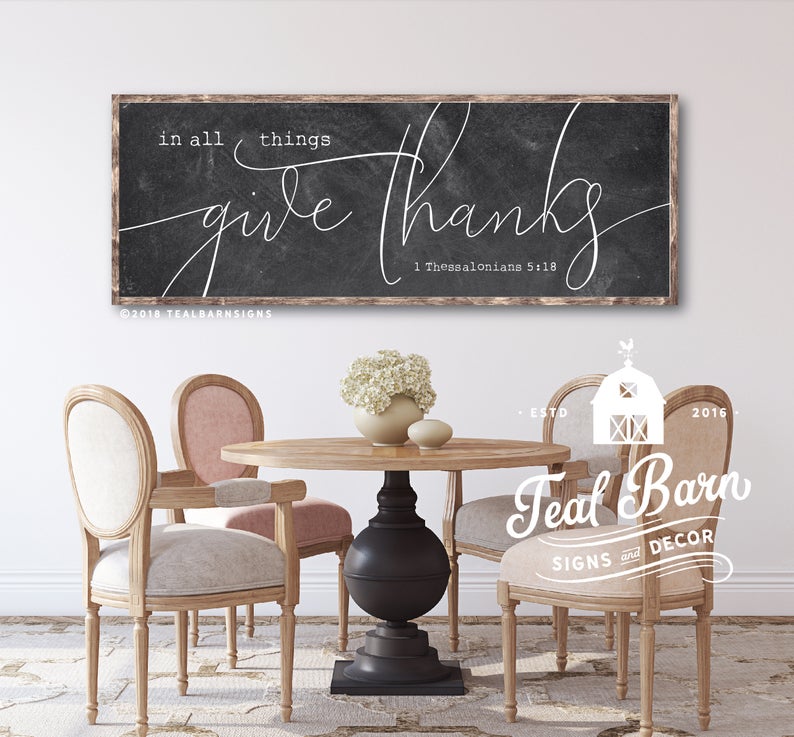 This sign is so pretty and makes such a big statement.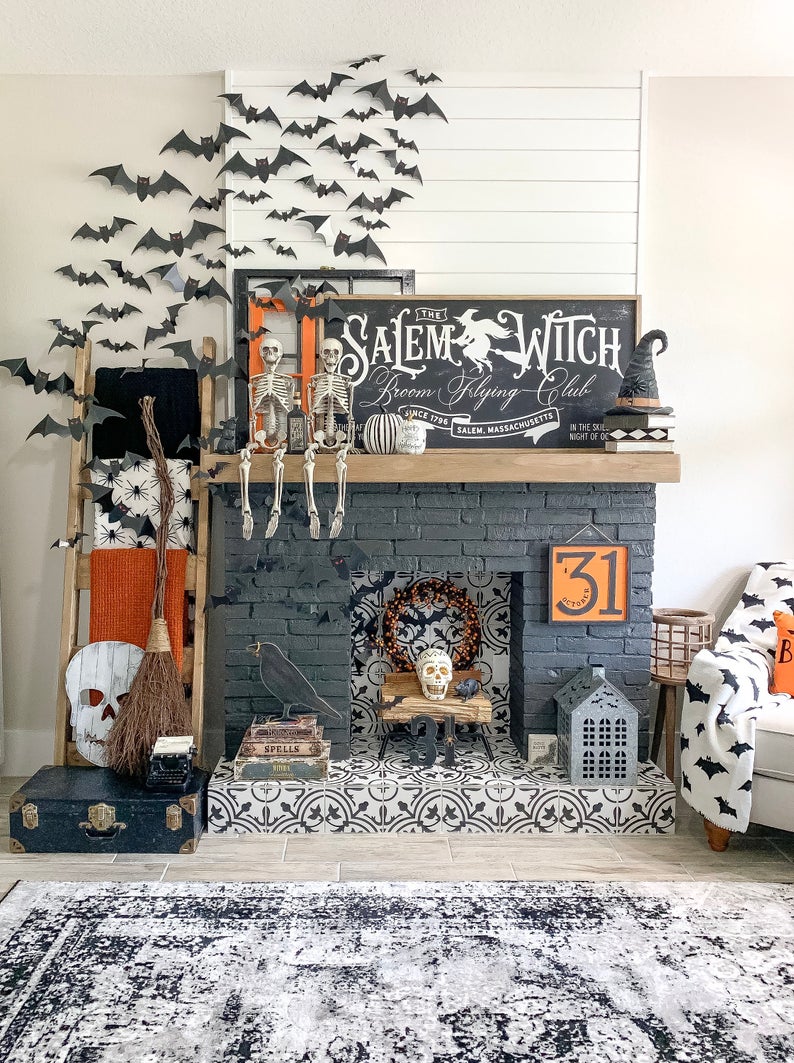 This whole Halloween vignette is so cute!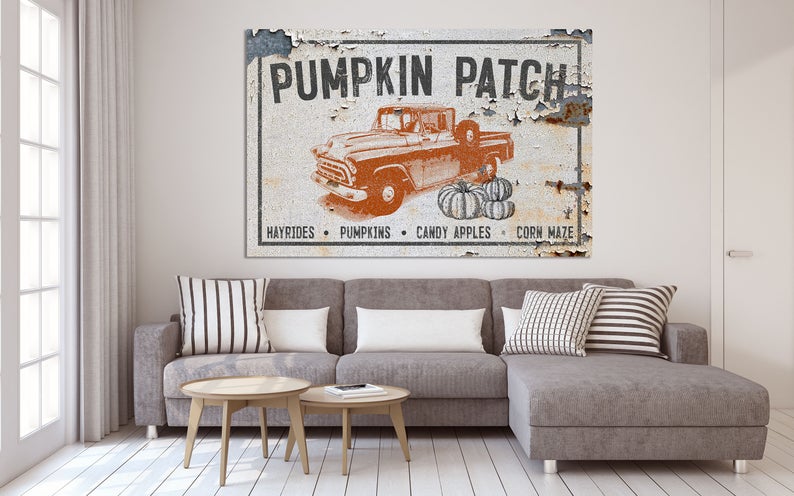 Add this to any room to dramatically change up your home for fall.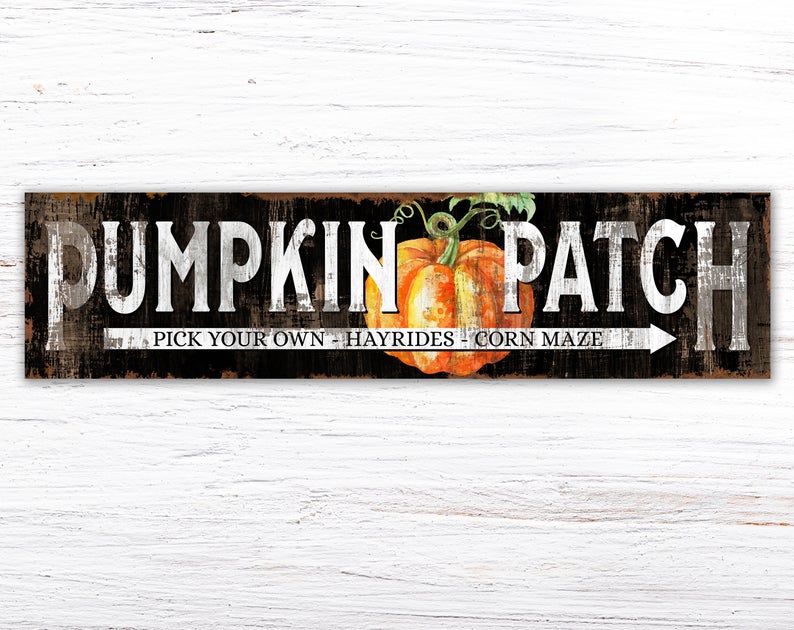 Modern Farmhouse Pumpkin Patch Sign
I love this pumpkin placed on a black background. It has a vintage style.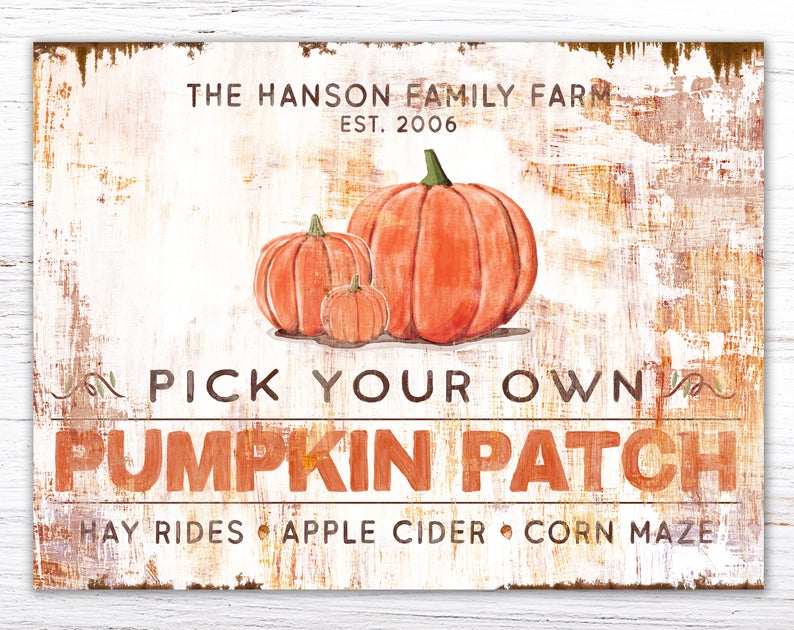 This sign would look lovely on a mantel.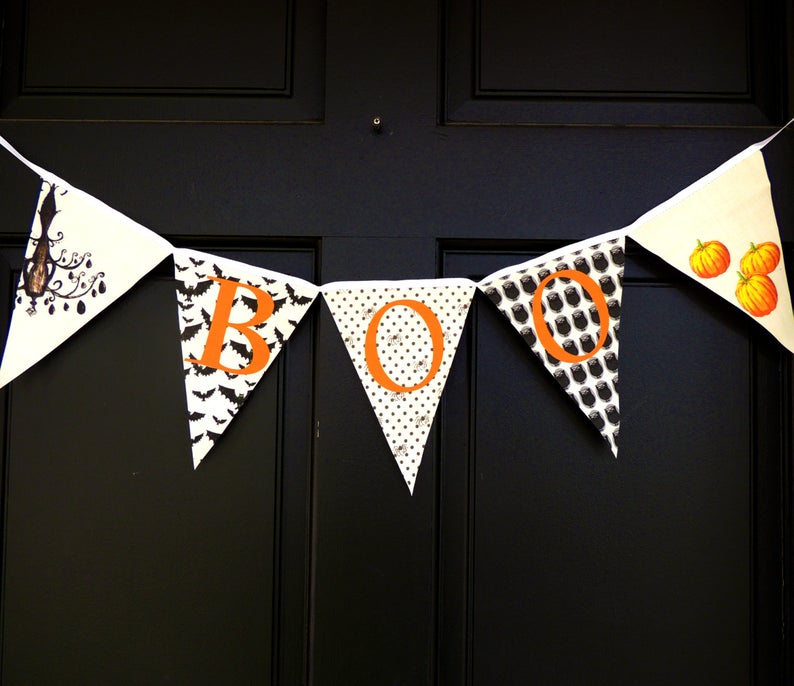 I always like Boo Buntings!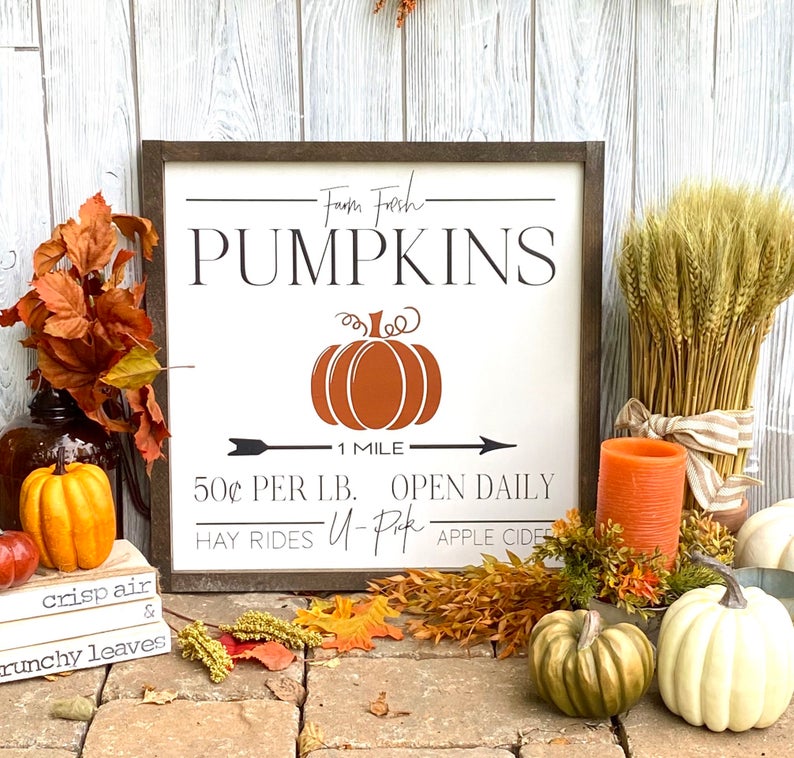 I love this fresh and crisp pumpkin patch sign!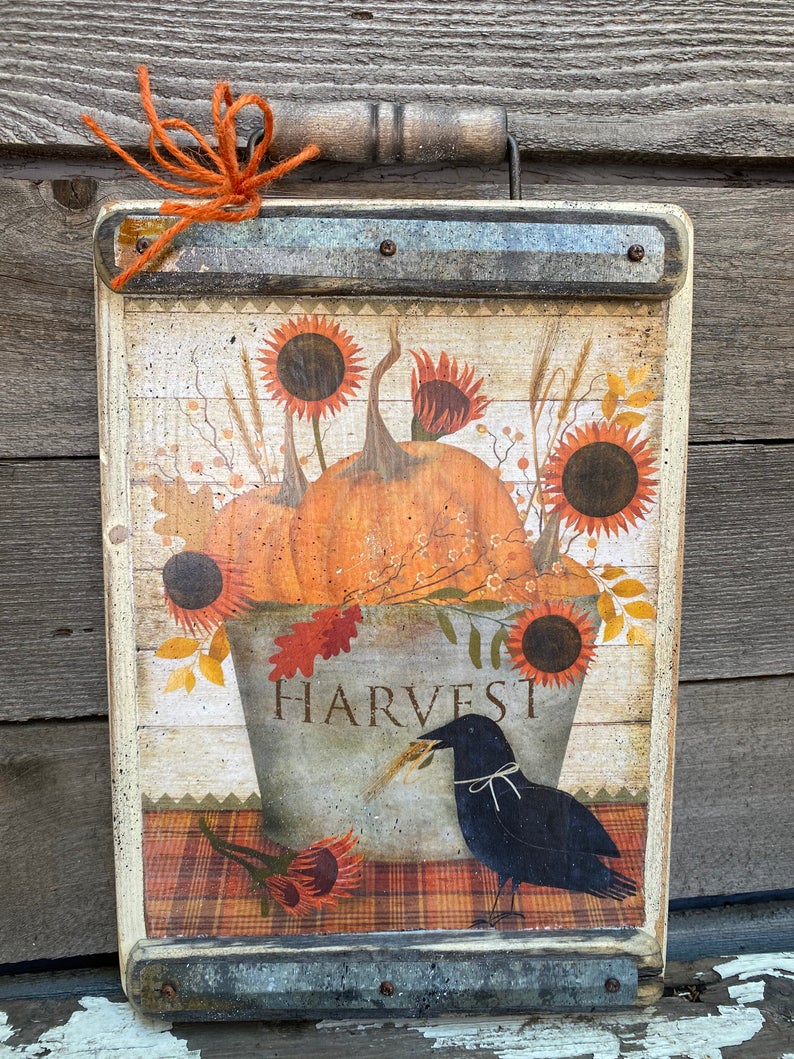 There are a ton of these cute fall signs over at this shop. So make sure to go over and view Linda's lovely products she sells.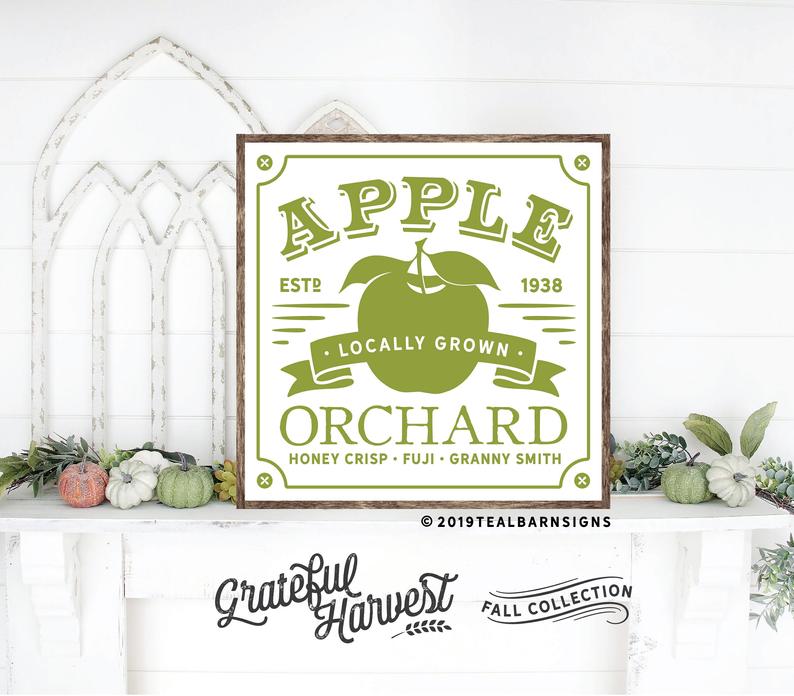 Just a note that this sign comes in many colors.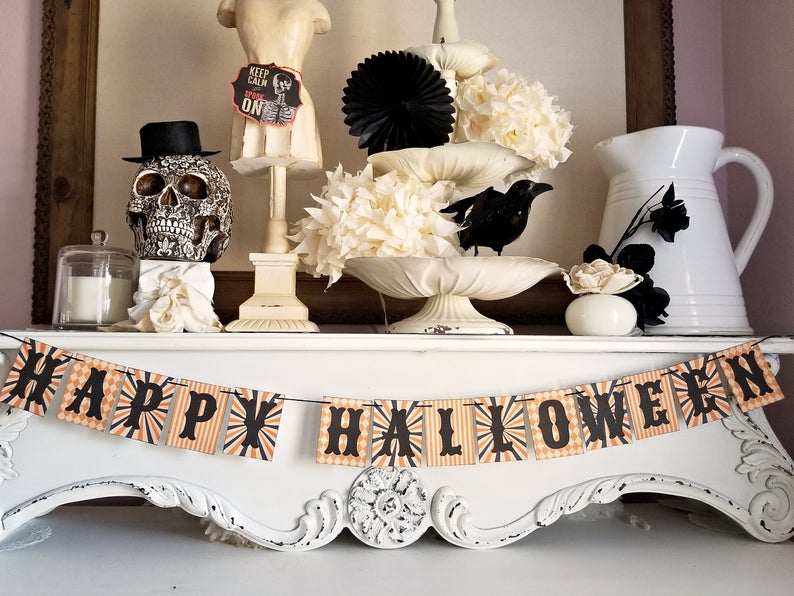 This vintage style and I love the colors and designs.
Here are some past Boutique of the Weeks that may interest you:
And thanks so much for stopping by for this post featuring cute fall signs and banners. Until next Wednesday, have a great week.
Cheers,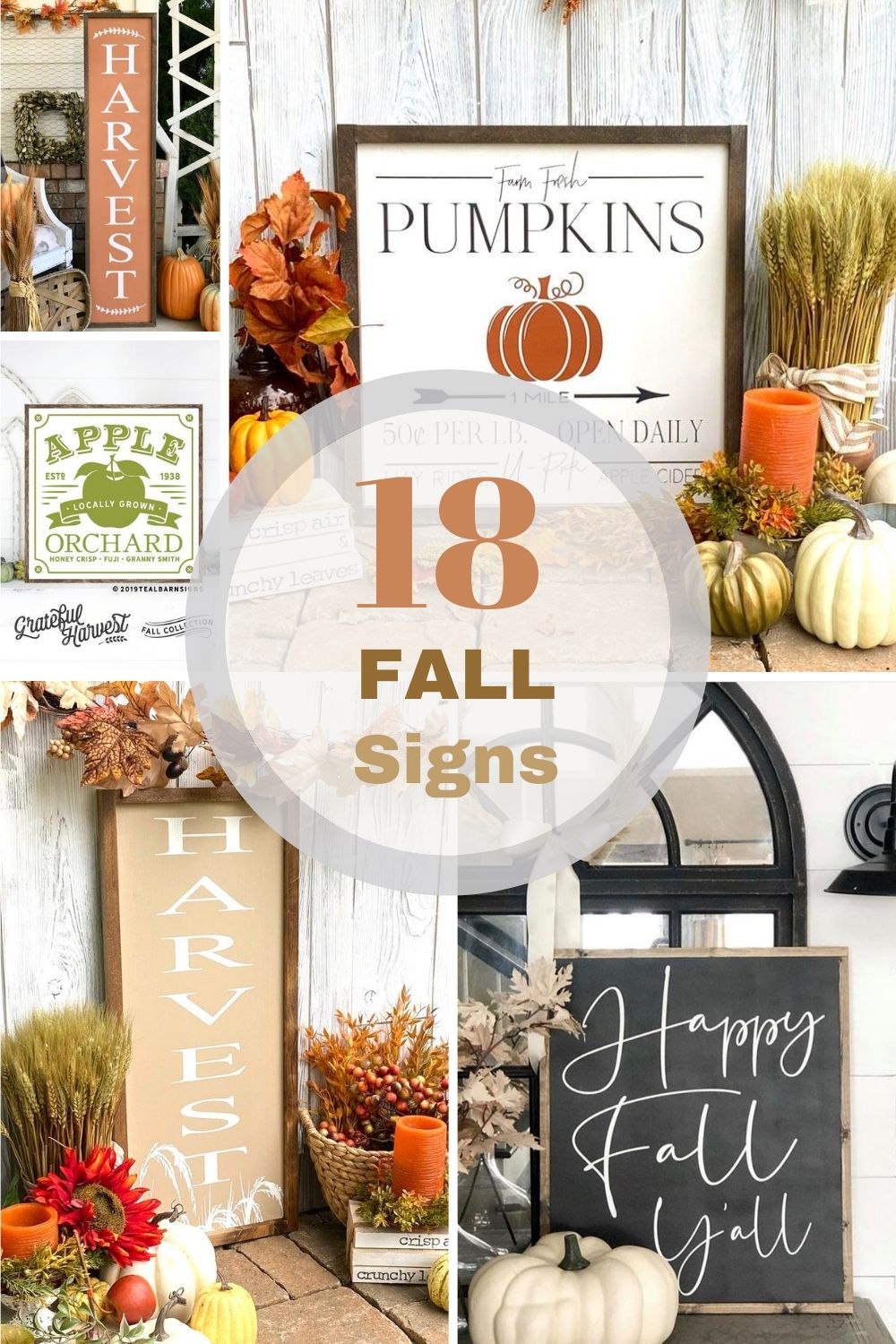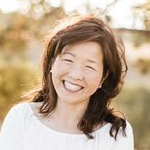 Latest posts by Janine Waite
(see all)