Today it is all about Beautiful Handmade Quilts on Etsy. If you like to make quilts or purchase them, then you'll want to check out this helpful post about my favorite quilt shop on Etsy!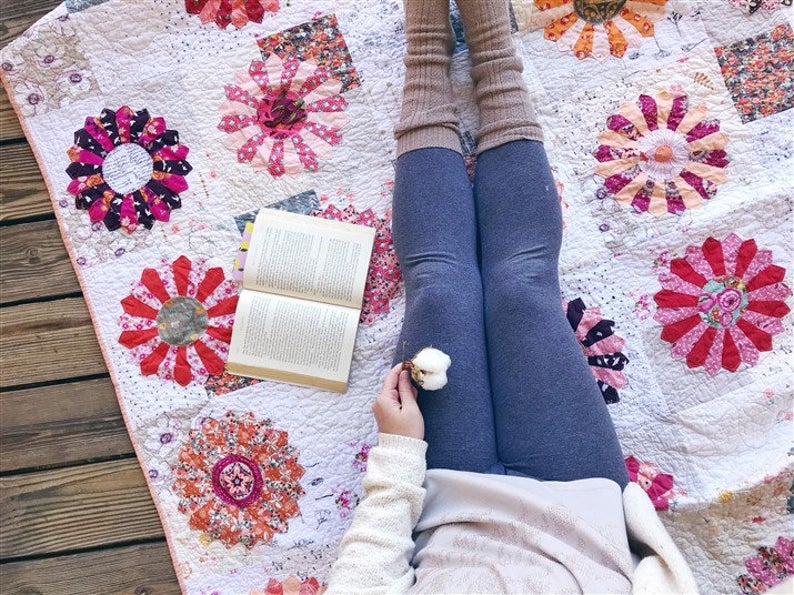 *This post contains affiliate links.
I love all the beautiful patterns and color combinations. It is a talent that I admire in quilters.
This is the Dresden Quilt if you are interested in taking a look at it.
Wednesday Boutique of the Week
I'm kicking off my Wednesday Boutique of the Week post. And today, I'm featuring Melanie from Southern Charm Quilts. If you check out her Etsy shop you'll see why I'm so giddy about her quilts and products. Oh my goodness her quilts are absolutely charming with pretty combinations of fabrics. While writing this post it was difficult not to share all her quilts over here.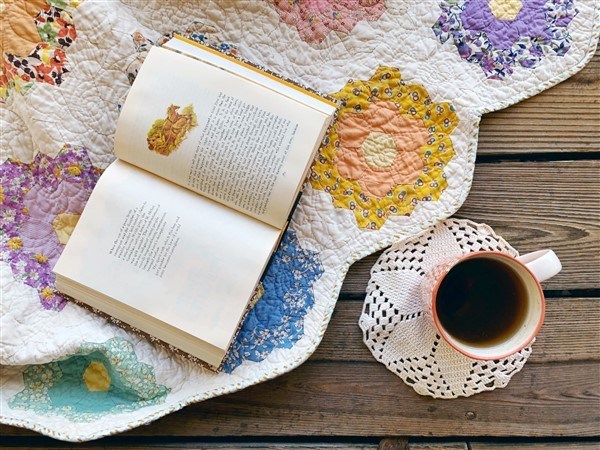 Quilts have comfort and softness that no other blanket can compare. I have a memory quilt that my grandmother made that has all my childhood fabrics woven into the material. I love how it holds memories of my grandmother. It is also impressive that she did not use a sewing machine. You see she made all the stitches by hand.
Ok, relax and grab a cup of coffee or tea and let's check out these beautiful handmade quilts on Etsy by Melanie.
Say hello to Melanie!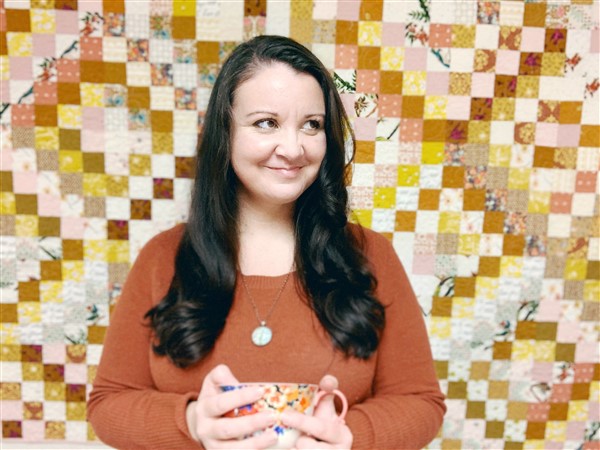 Melanie Traylor has been quilting since 2008 and her love of quilting runs two generations deep. Her passion for quilts shows up in her beautiful handmade quilts on Etsy. She talks about how she enjoys putting colors together and finding the perfect fabric that completes her love for quilting. I'm sure it is super satisfying to design something in your mind and then have it come to life. I can totally relate to her creative spirit.
Melanie lives in northern Alabama with her husband and two children. Her quilting business supports her family and so she has a home studio that is devoted to her quilting. She is super talented and I'm happy to be sharing her quilts with you today.
Let's check out her quilts
I love this raw edge Rag Quilt and the pretty shades of pink are fabulous. I could see this on my white sofa to keep me comfy and warm in the evening.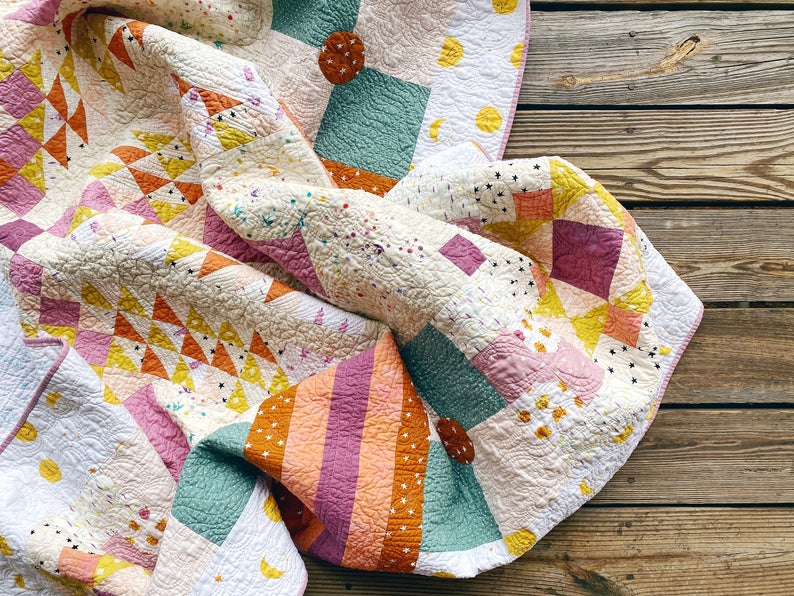 Gotta love the stitching detail on this quilt. Oh my, I'm swooning over here over her Para Para Quilt.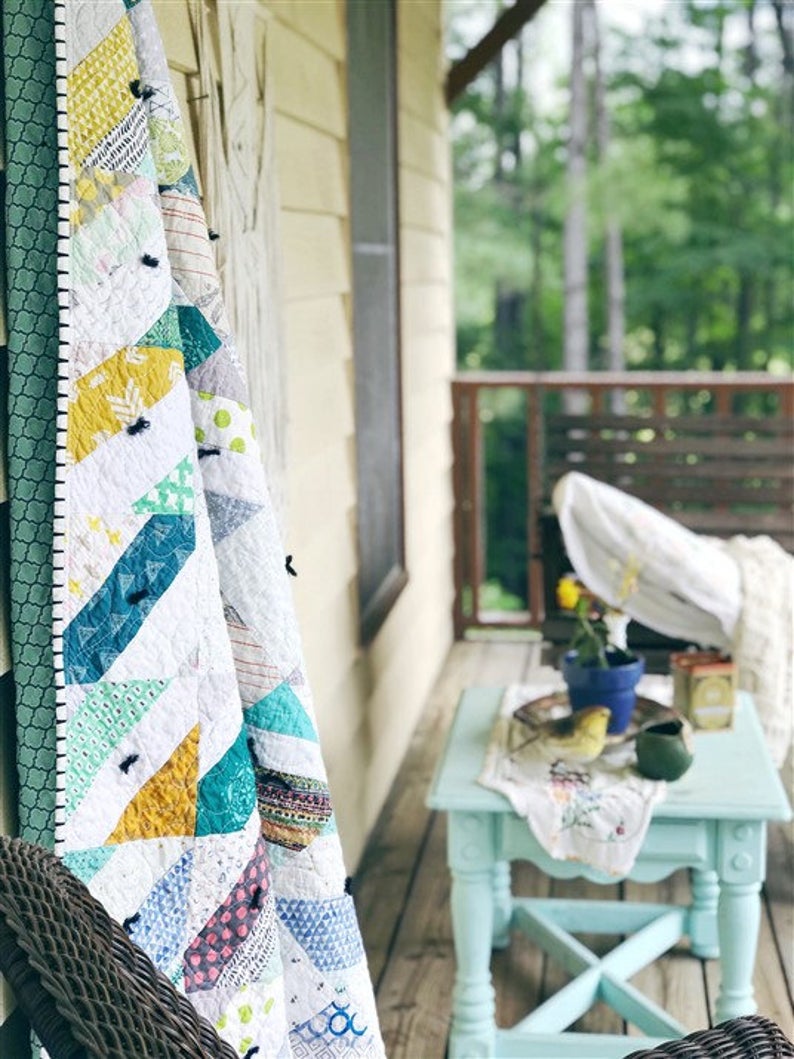 This quilt is called Landslide and if you buy this one you can pick your colors and quilt size.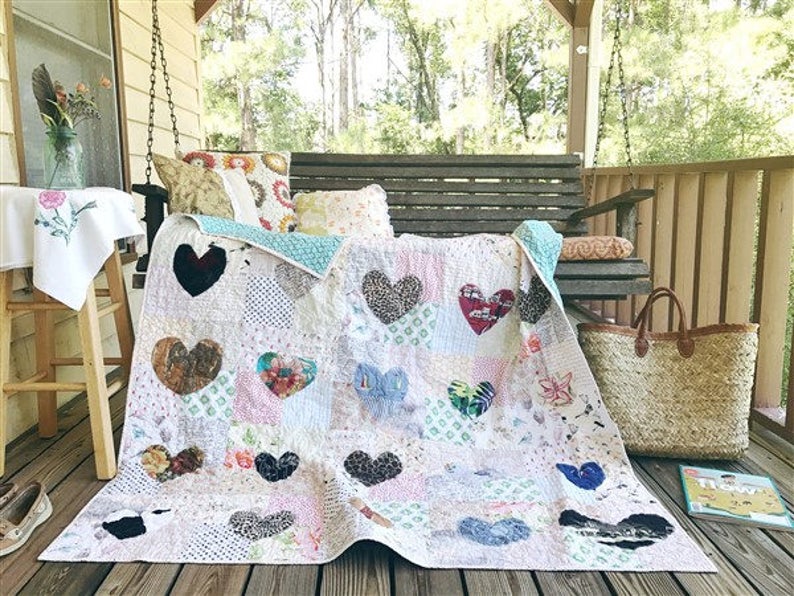 This is her Memory Quilt. It appears that you can customize this with your own fabrics. What a great gift this will make as a wedding gift or graduation gift.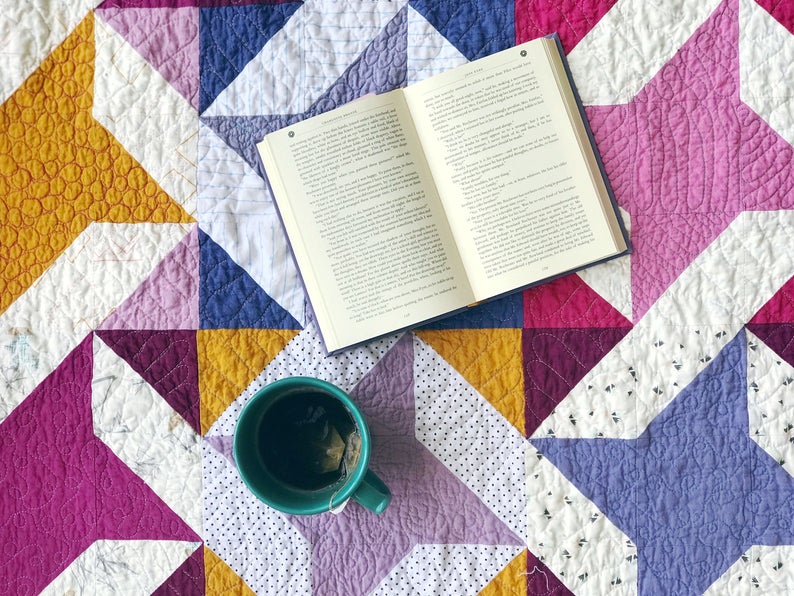 When I was in art school, I scoured quilts for their geometric design. This Star Dance quilt reminds me of one pattern that I used for a composition project.
Quilt Pillows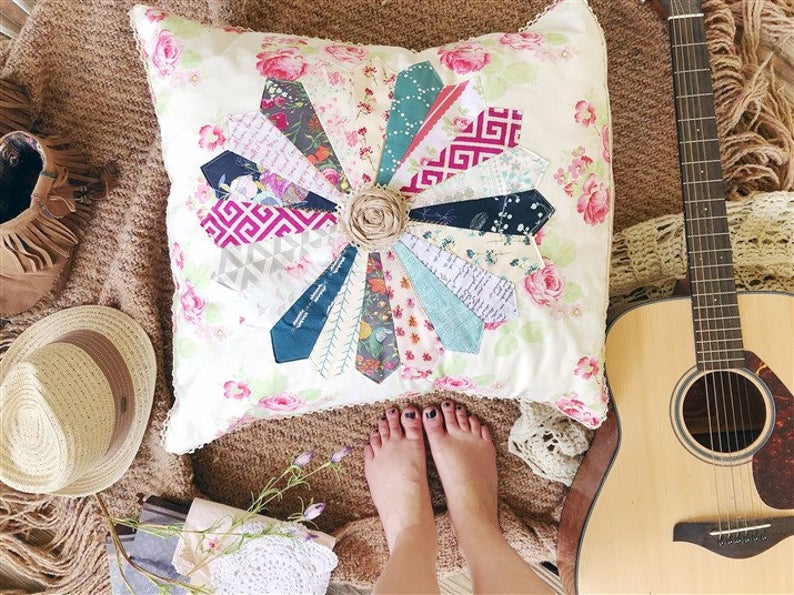 I love everything Melanie creates. Her style is feminine and fresh! I so need this Boho Dresden Pillow on either my sofa or my bed!
Baby Blankets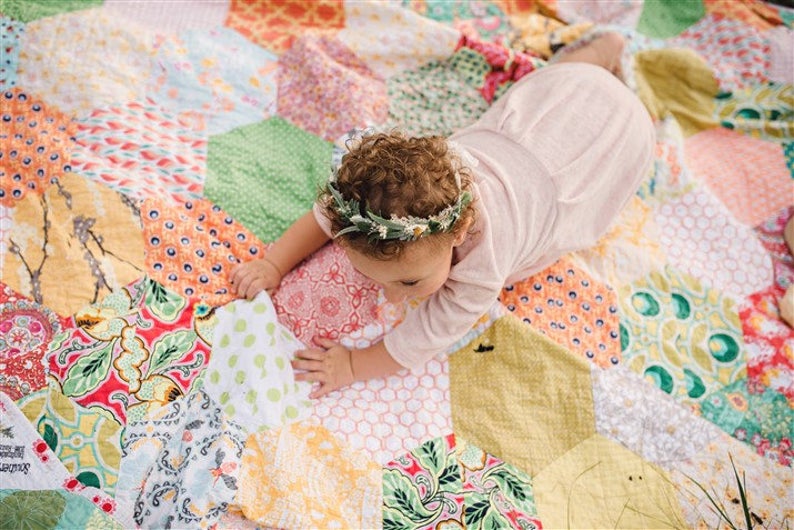 Of course, she has the prettiest baby and baby blankets!
Melanie has a Blog!
If you want more quilts and information about quilt making, check out Melanie's blog, Southern Charm Quilts. It is inspiring and full of great projects.
As you can see I do love quilts and blankets. I have another post of my favorite Winter Throws. But, in the meantime, I hope you enjoyed this post of beautiful handmade quilts on Etsy. I love Melanie's shop and I'm so happy that I found her and her quilts. I hope this has inspired you as much as it has me.
Cheers,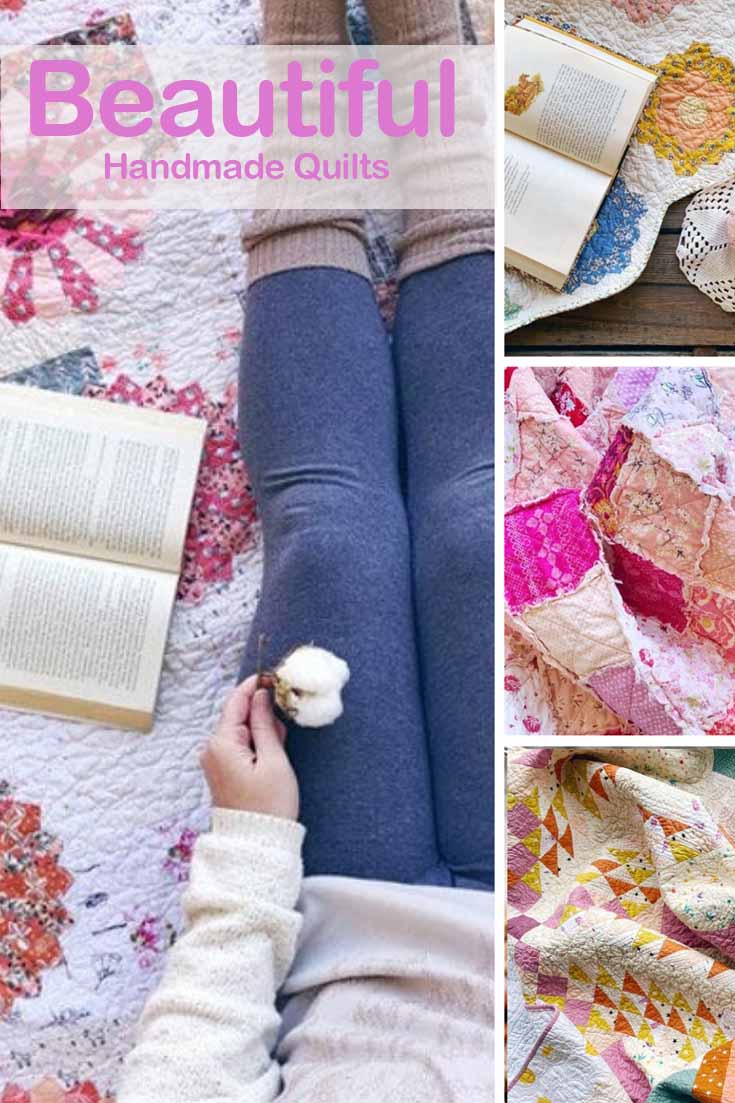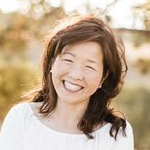 Latest posts by Janine Waite
(see all)