Do you love paper flowers, but don't have the time to make them? Then you'll like his informative post on Where to Buy Crepe Paper Flowers on Etsy.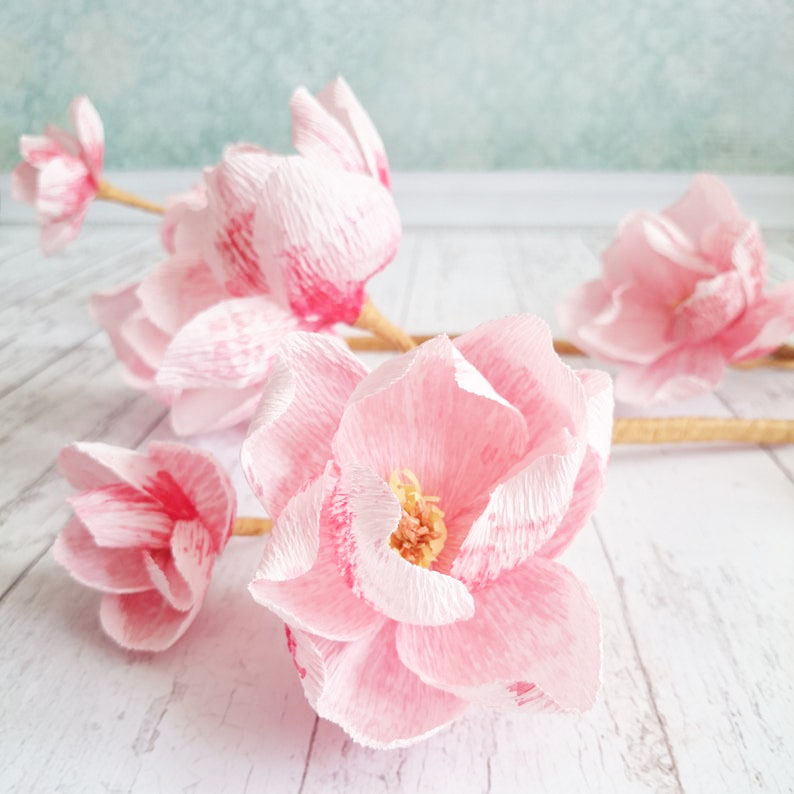 *This post contains affiliate links
Uh, I'm a bit taken by these gorgeous Chinese Magnolia paper flowers! And this is just a sample of all the many crepe paper flowers I plan to share with you. I'm convinced you'll love today's post on where to buy crepe paper flowers on Etsy!
Hello and Happy Wednesday!
I hope you are here for my new weekly Wednesday Boutique of the Week. If you missed my last feature of beautiful handmade quilts, then take a look at the shop, I shared who carries a wide array of handmade quilts. So, far I look forward to this opportunity to share some creative boutiques with you that you wouldn't usually see.
So, let's dig into this week's boutique.
Semper Florens Design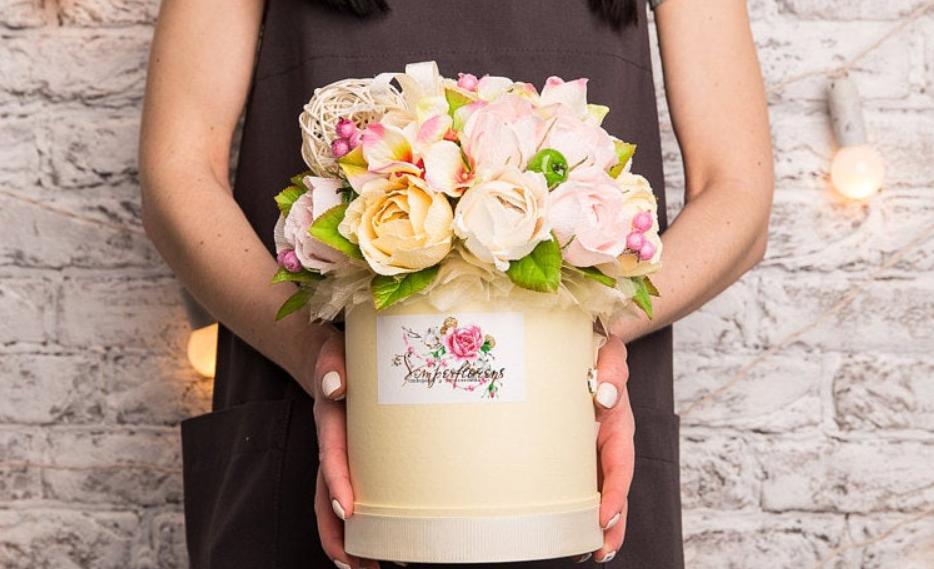 As you know, I love making paper flowers like my cherry blossoms or Icelandic poppies, but some of you are busy and don't have the time to make them. So, I thought that maybe you might like to know where to buy crepe paper flowers. Etsy is a big site, and sometimes their search engine can be a little clunky. I went ahead and researched the site, and now I can point you to Liliya from Semper Florens Design.
Gallery of Gorgeous Crepe Paper Flowers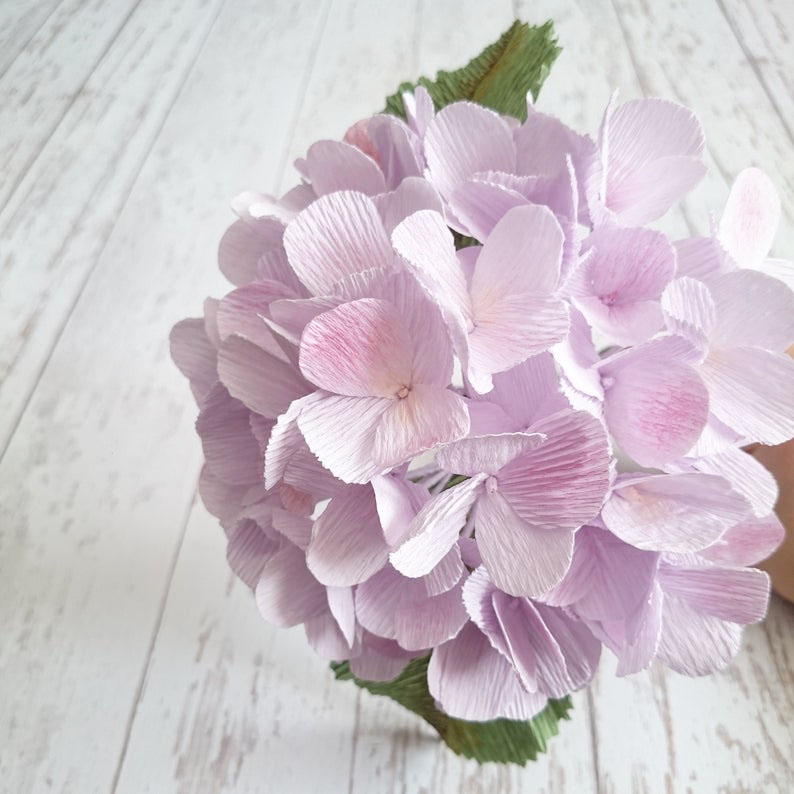 Liliya is the shop owner of her lovely Esty Ukraine company. Her flowers like this purple hydrangea are perfect for gifts for a friend, baby showers, or a wedding ceremony. They are also beautiful to make your home and life brighter and prettier. Her flowers are made of Italian crepe paper and made by hand. She will customize your order so that you get the flower and color that you want and love!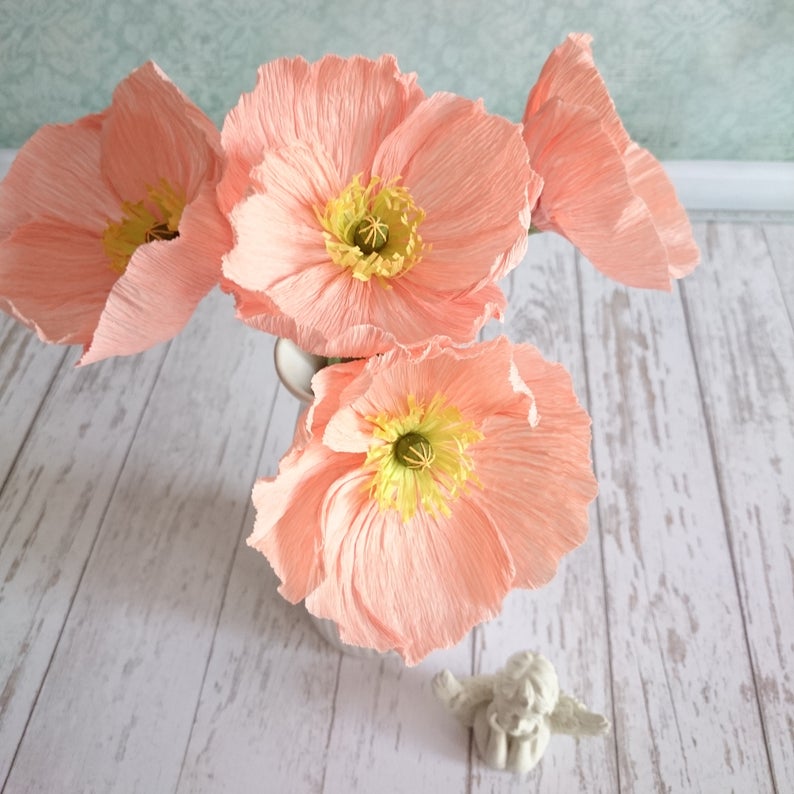 Her Icelandic poppies look like the real thing. The texture of the crepe paper captures so well the look and feel of real poppy petals. This is divine. I have a white Icelandic poppy tutorial and my friend Leslie from My 100 Year Old Home has her pretty version too. We've got you covered if you want to make this type of paper flowers.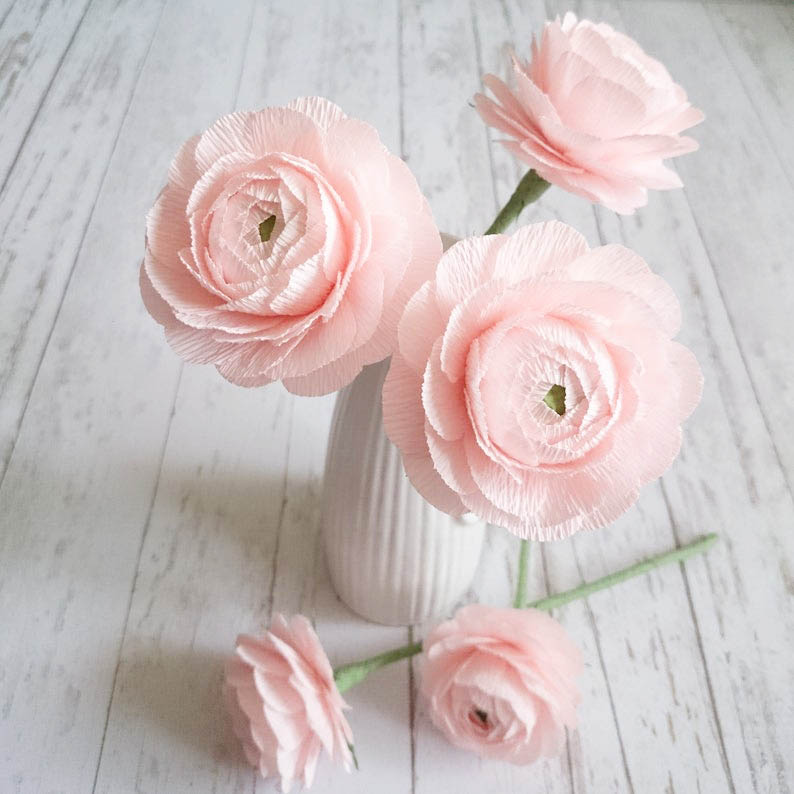 Ranunculuses inherently feels like delicate paper petals. And Liliya's flowers capture their details so well. Ranunculuses are on my list of flowers to create for a blog post, so stay tuned.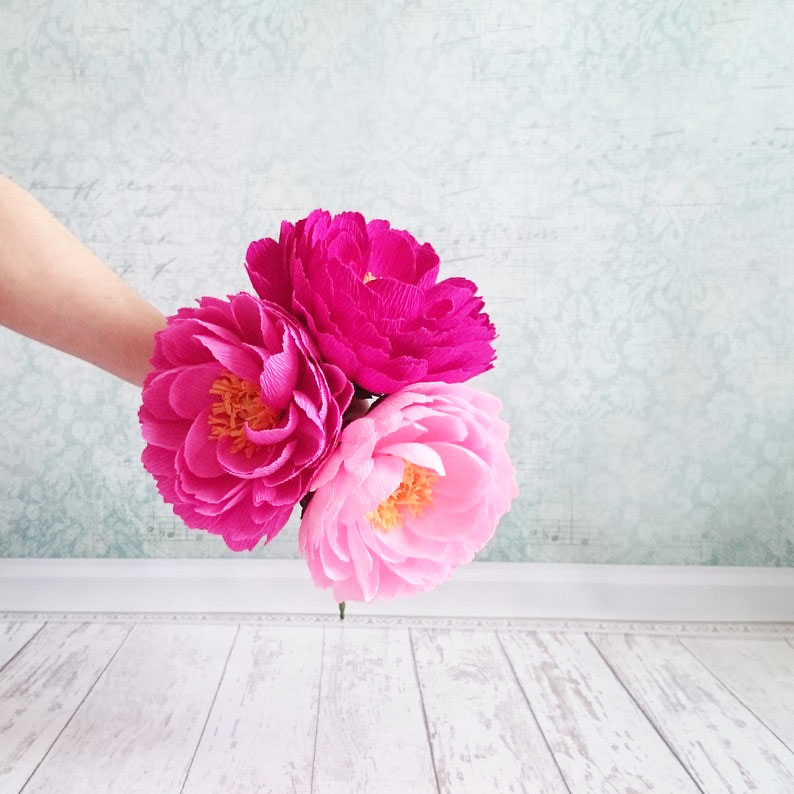 Her paper peonies are breathtaking! I must say that when I look at all these gorgeous paper flowers, I love that they last forever which is a huge bonus in my book.
Well, I hope you are enjoying this post on where to find beautiful crepe paper flowers on Etsy.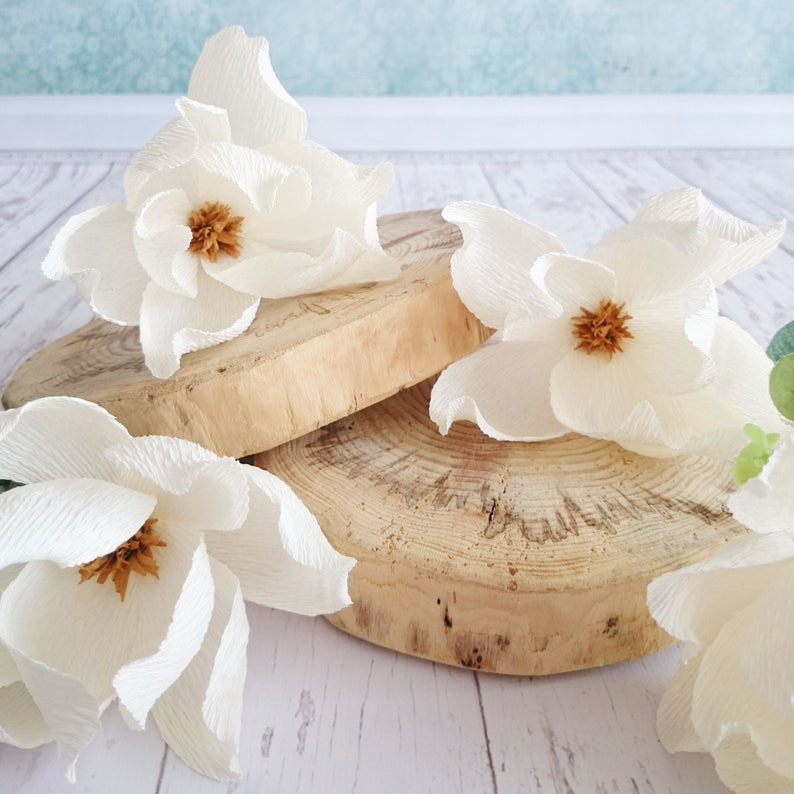 Here are her impressive Magnolia flowers. They are so elegant and realistic and would add beauty to any home.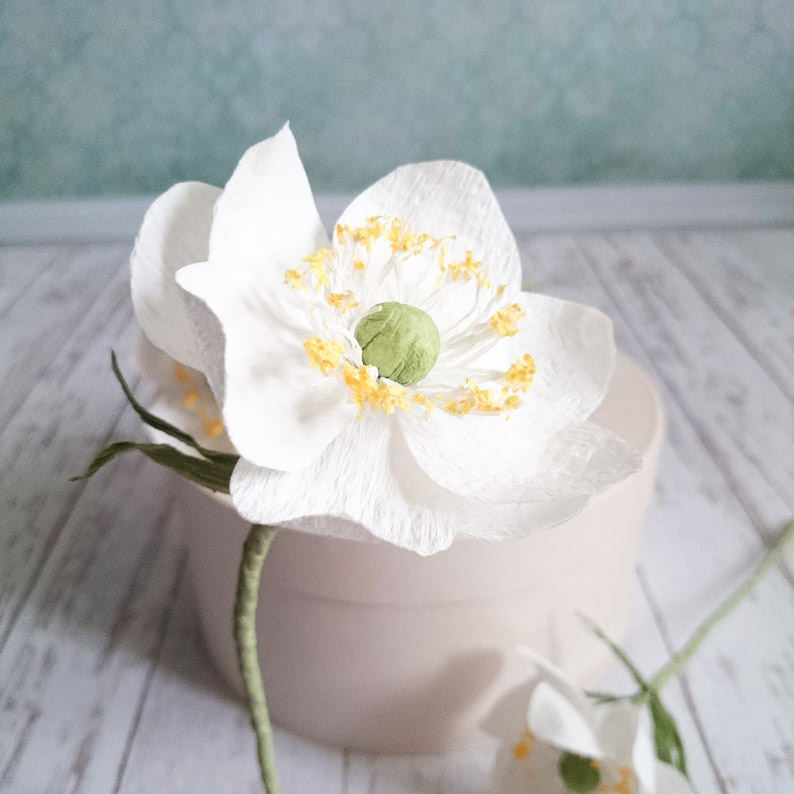 White Anenome's are one of my favorite flowers. And Liliya's version is so dainty and beautiful. I'm pleased to share with you where to buy crepe paper flowers on Etsy, and I hope I have inspired you to decorate your home with paper flowers.
If you like making flowers, then make sure to check out the Nester's Circle. If you in interested in this community of women who create things, then you should join us. I show how to make paper flowers in live videos as well as monthly wreaths and much more. We would love to have you in this fun and inspiring community.
Cheers,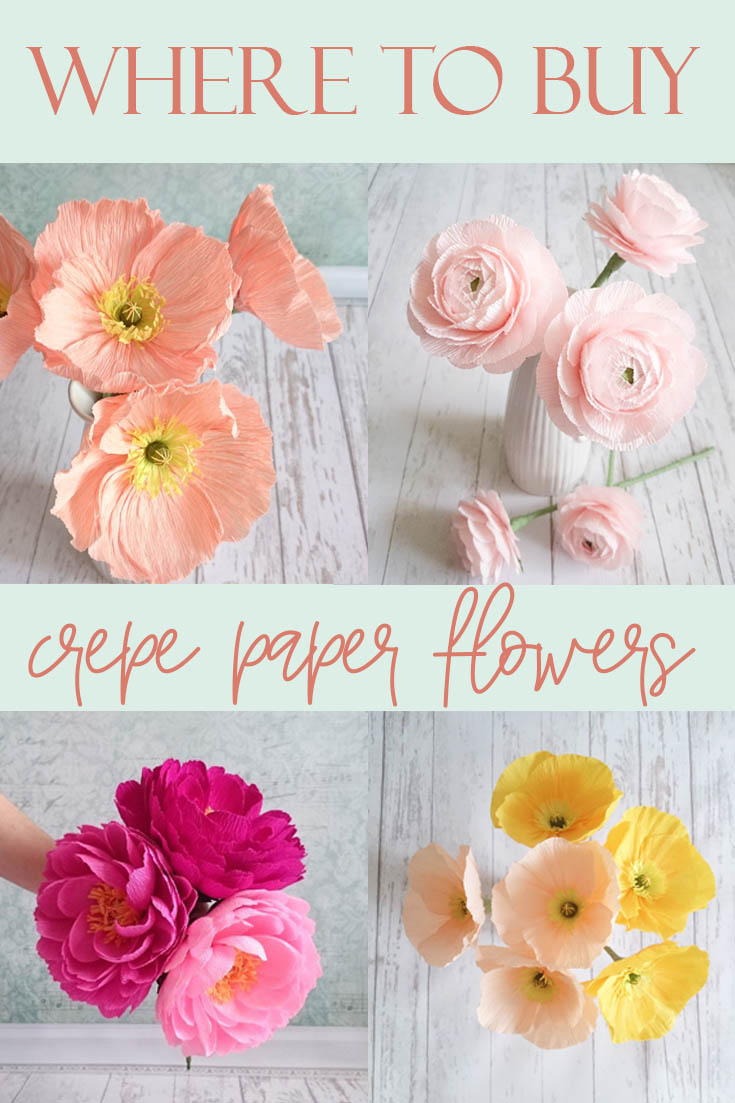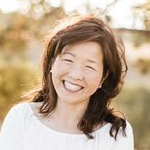 Latest posts by Janine Waite
(see all)