Today, I've rounded up 21 Cutest Fabric Pumpkins to celebrate the fall season. This pumpkin collection includes materials like paisley, sweater, buffalo plaid, and more.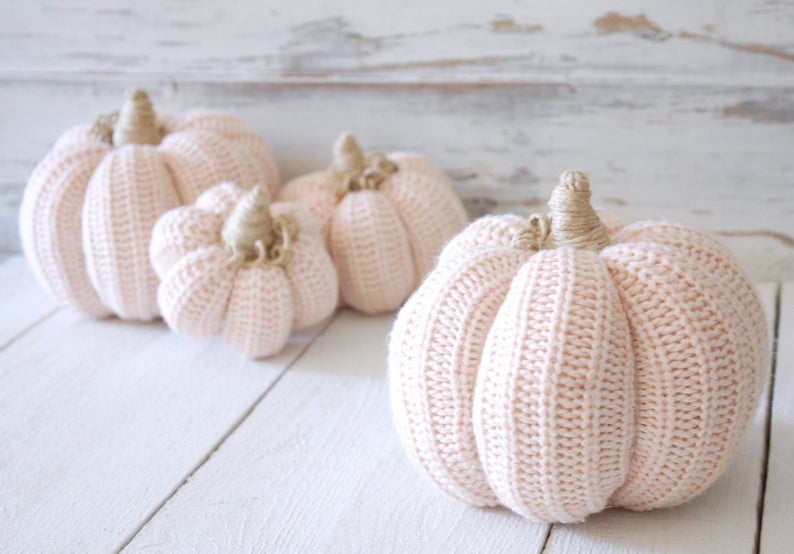 I've noticed that the days are getting a little bit shorter, and the leaves are starting to turn a little bit. I'm like clockwork, and my mind is slowly turning to fall decor and pumpkins. I would love to make a few fabric pumpkins this year, but if I don't have the time, I found the cutest pumpkins. By the way, if you are interested in making your own then here is an excellent tutorial on how to make a sweater pumpkin.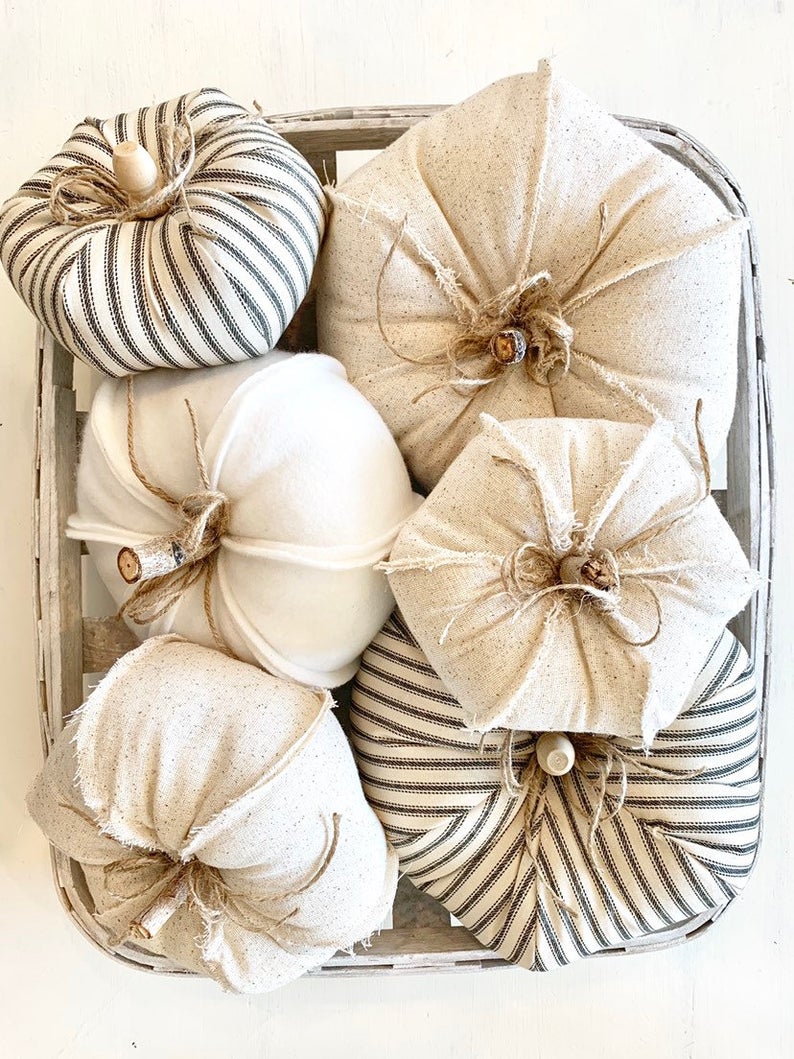 *The following post contains affiliate links
It's the little things that I'm enjoying these days, and I'm super excited to start in with Autumn. Don't you think it is time to celebrate something positive? Making our homes cozy and delightful during these tough times is a good thing. So rather than feature one shop for Wednesday's Boutique of the Week, I'm sharing a bunch of shops and their beautiful pumpkins.
Plus, these 21 pumpkins are the cutest fabric pumpkins for your fall home decor.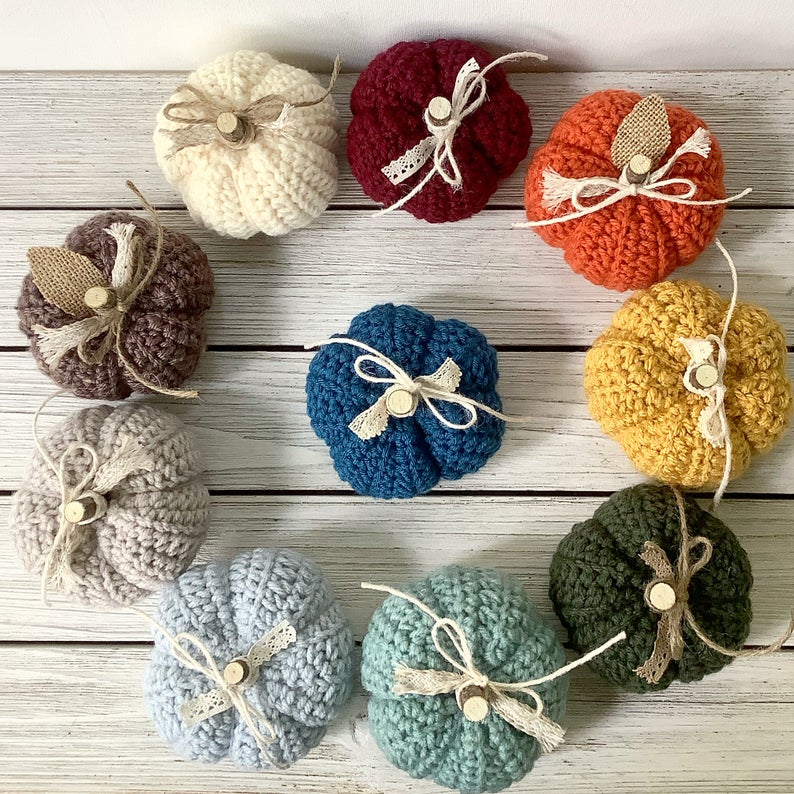 The colors of these adorable pumpkins are spot on. I just may buy some, since they are so cute!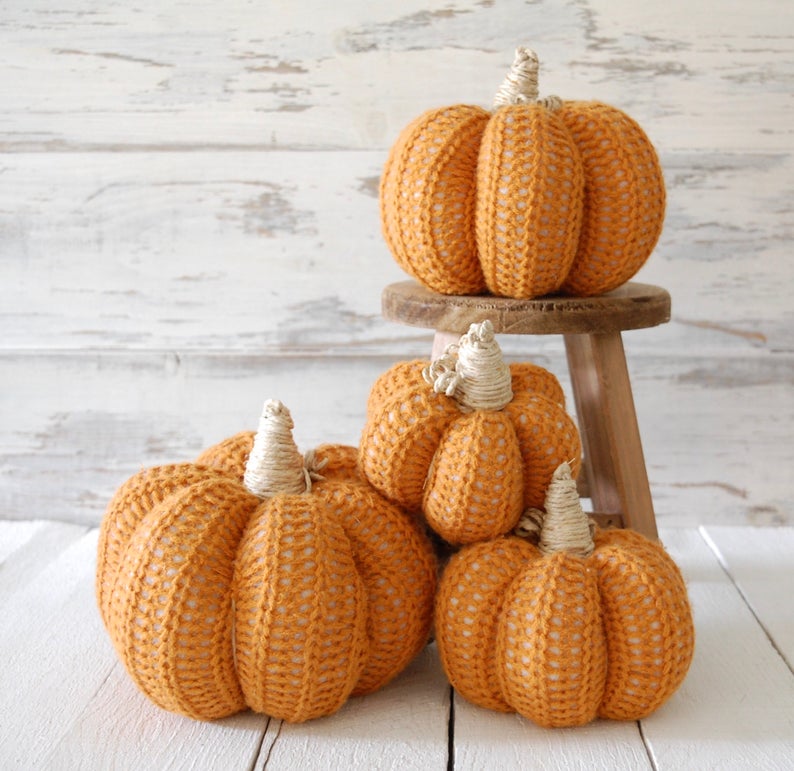 Super cute, don't you think? I love the orange against the white decor.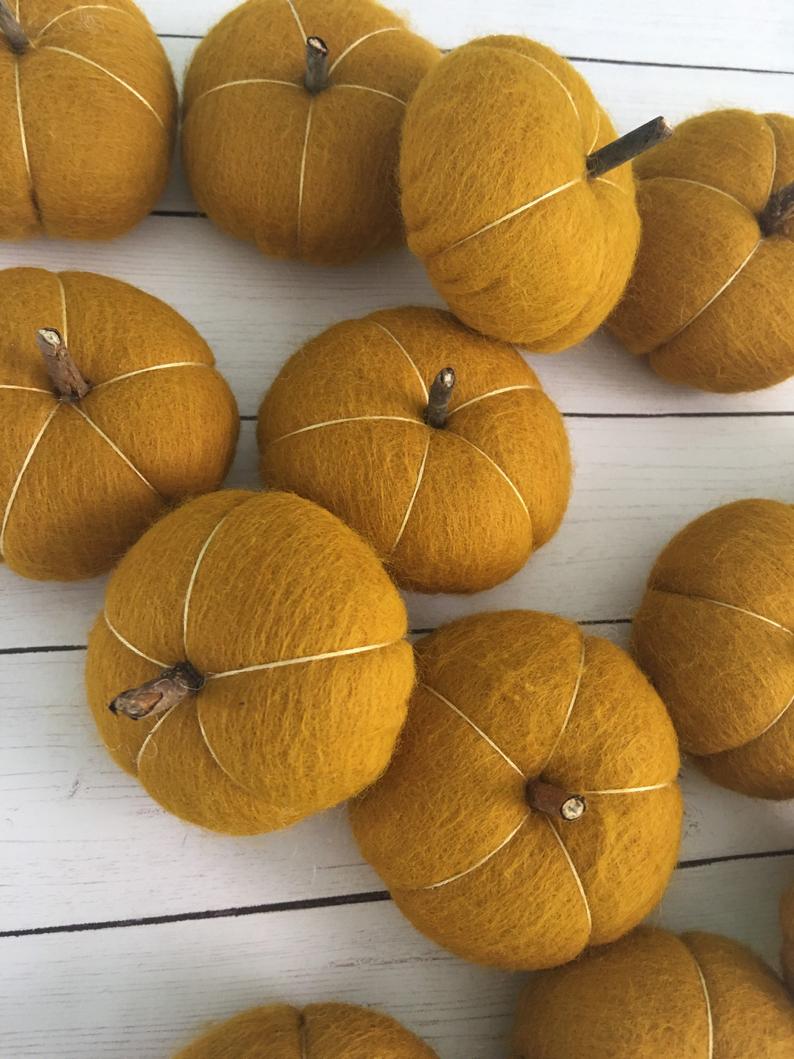 I love this unique pumpkin color. Felt always has such a pretty look.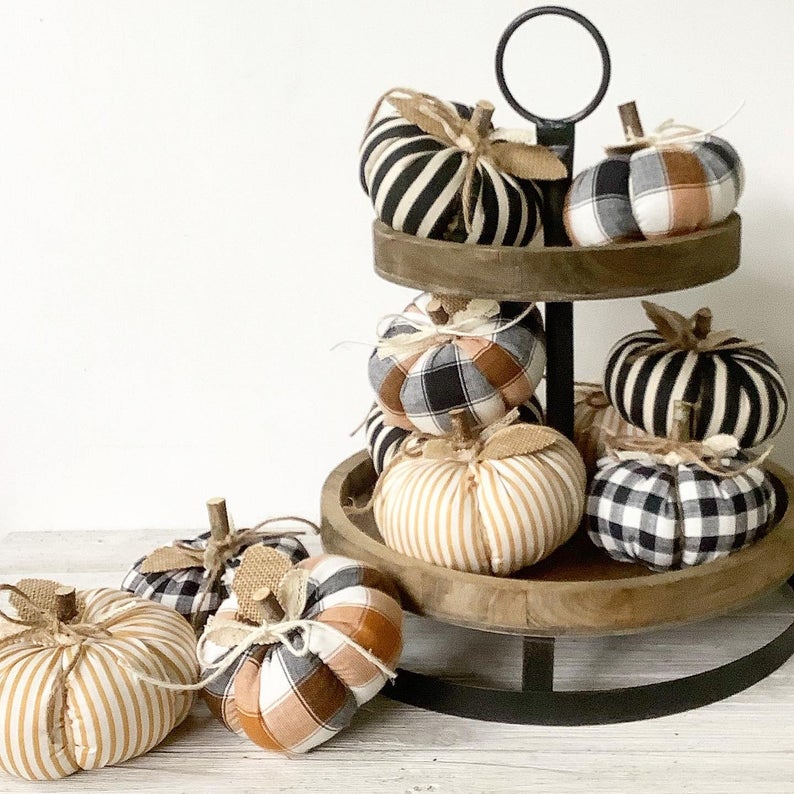 Ok, these are the cutest fabric pumpkins, they just make me smile!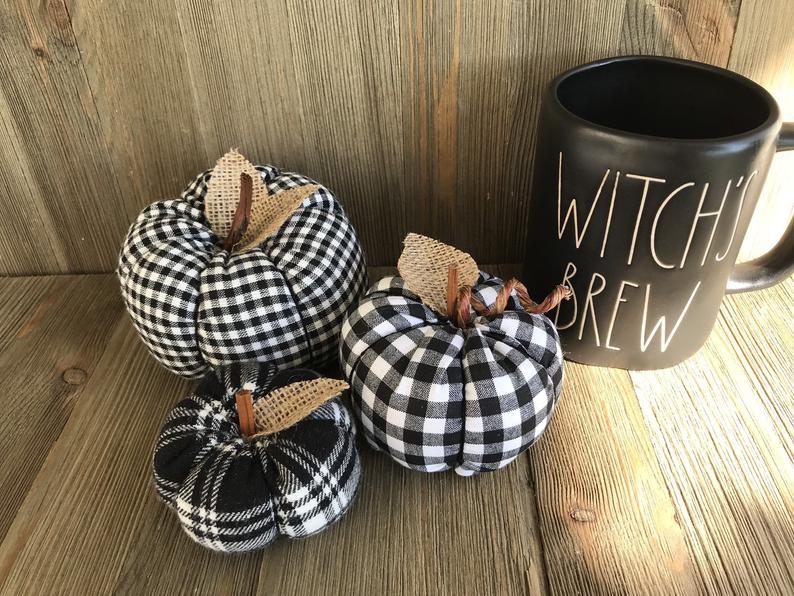 My sweet friend, Jody, always has her home decked out with buffalo plaid. It goes nicely with orange home decor.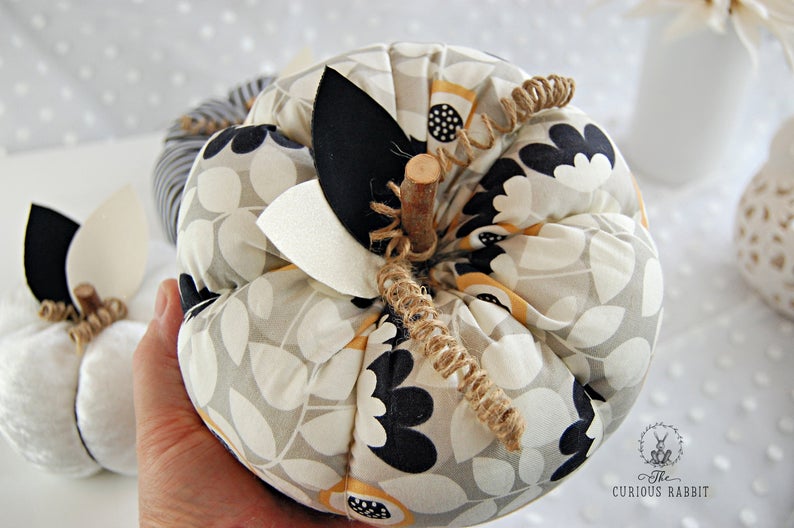 I love this bold modern pattern, this pumpkin will pair nicely with orange and black decor.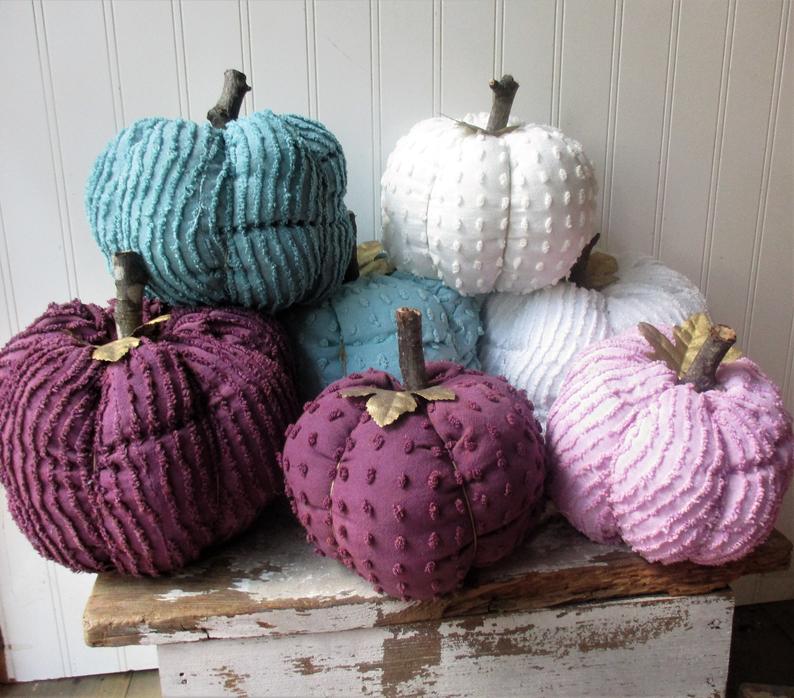 The purple chenille pumpkins are so unique and such a great color. They would look pretty among orange decor and even black accents. I love that it is not the standard Autumn color.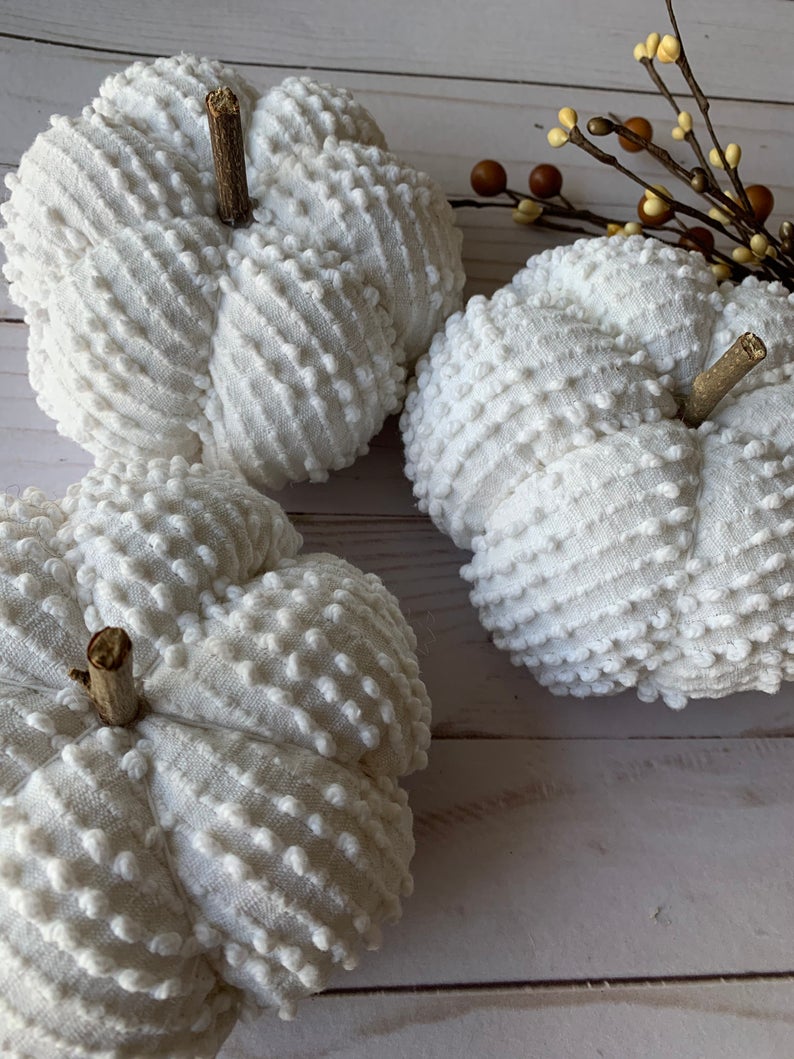 These natural colored chenille pumpkins have a vintage style to them. They can go with either farmhouse or shabby chic decor.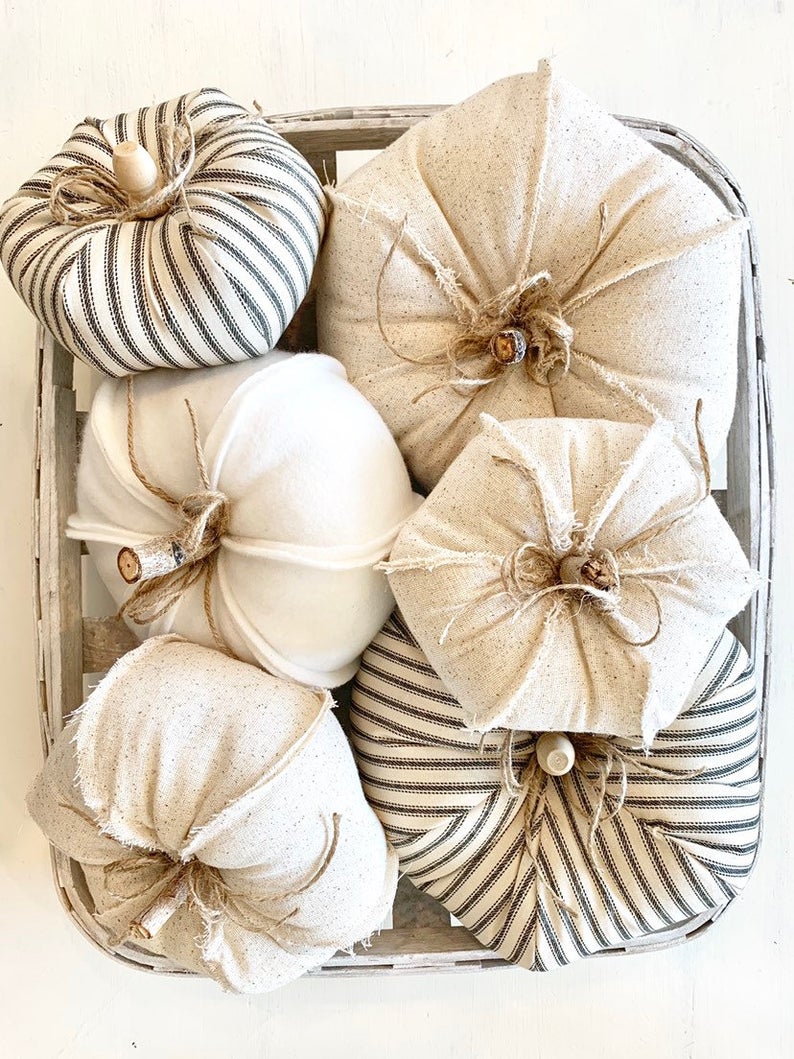 This crisp farmhouse style is so soothing and pretty!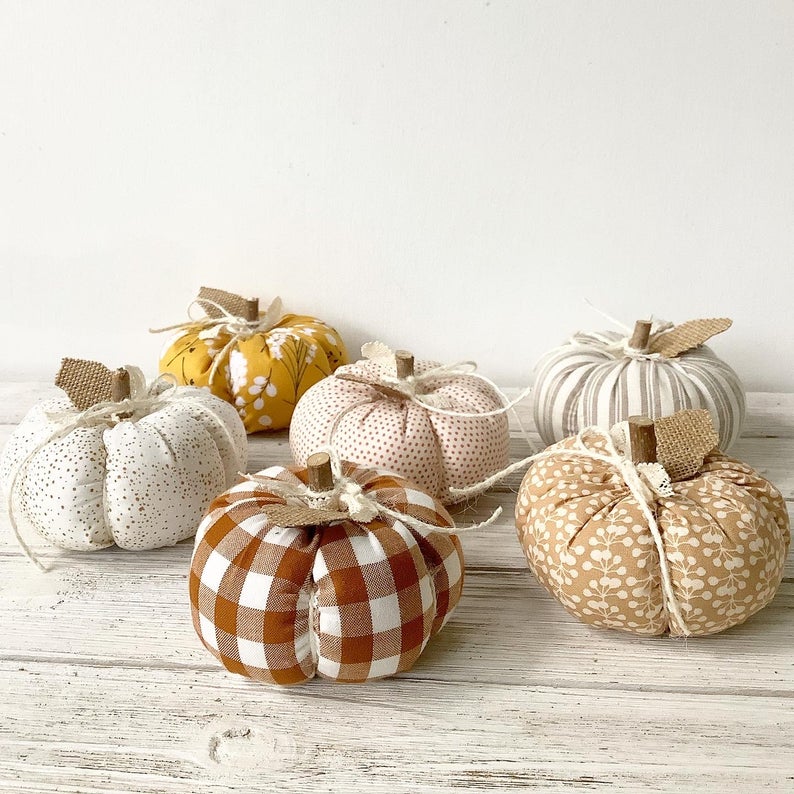 10. Calico Pumpkins
Aren't these the cutest fabric pumpkins? I love all the fabric and fall colors.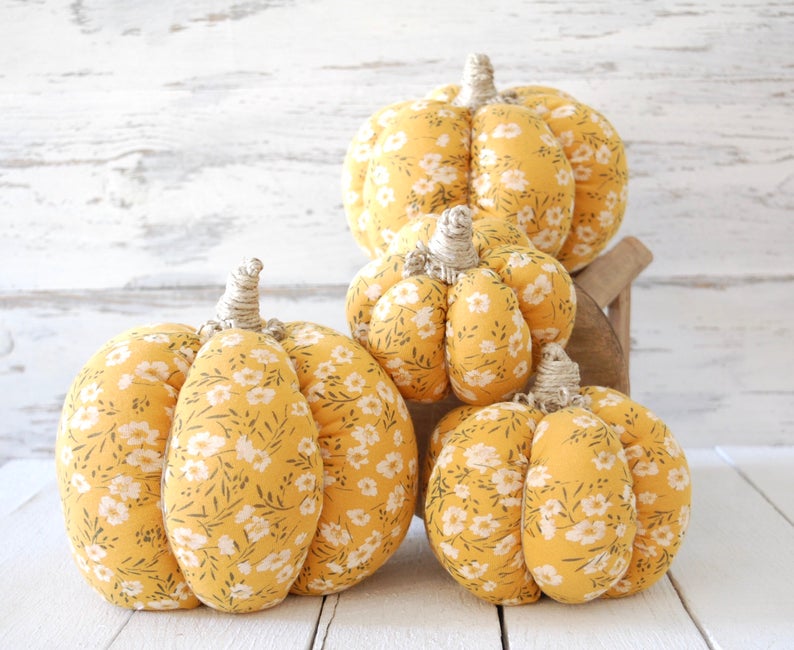 This fabric is so cheerful and happy!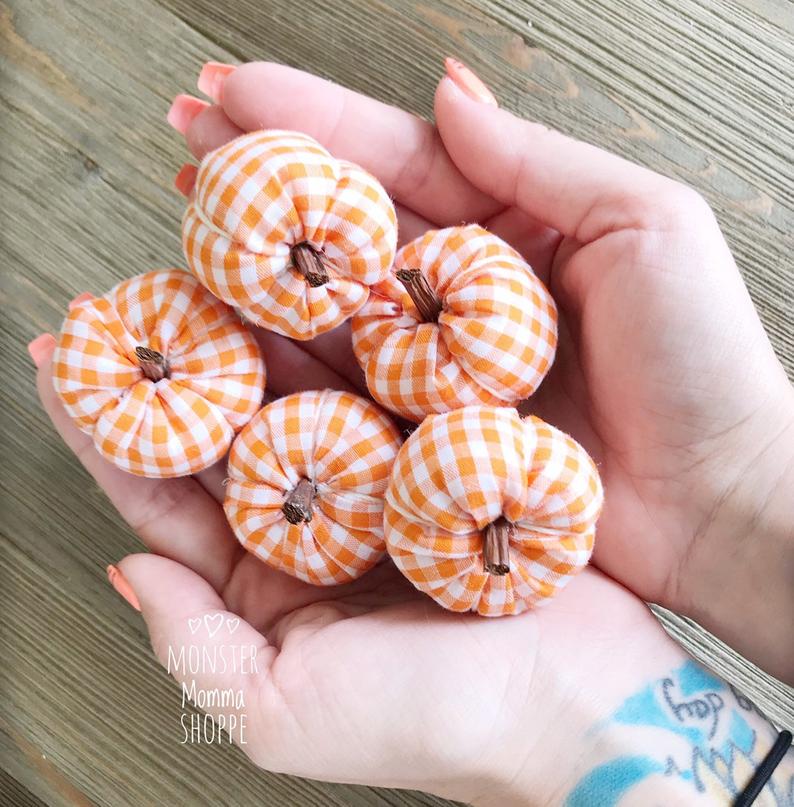 Gingham fabric is such a favorite of mine.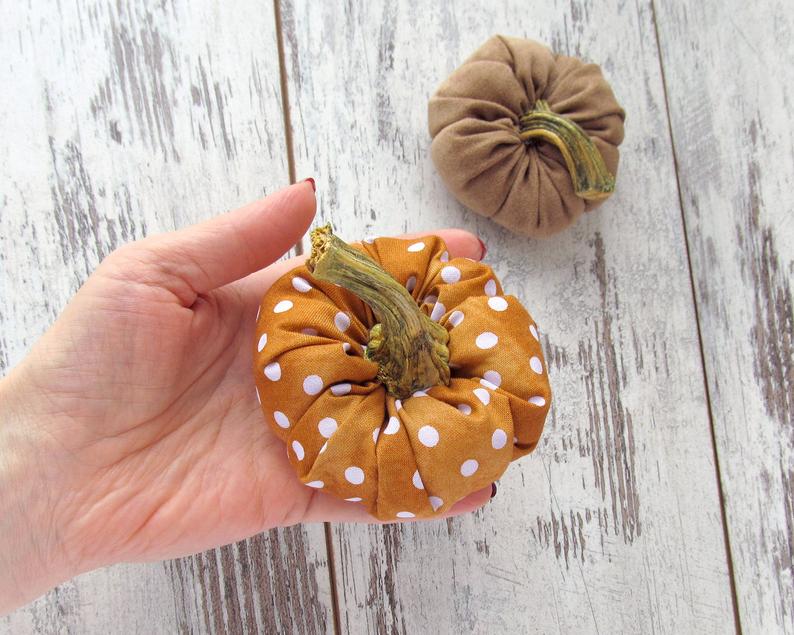 13. Cute Brown Autumn Pumpkins
Polka dot material makes the cutest fabric pumpkins.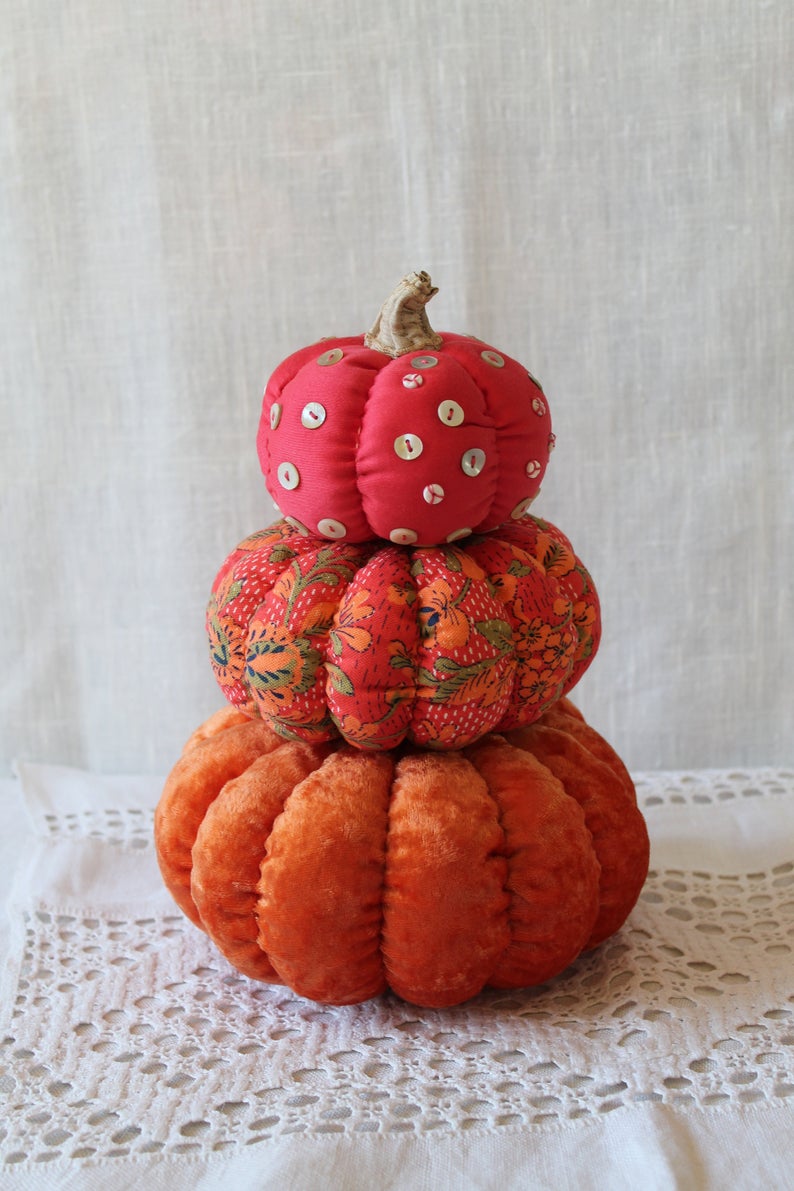 14. Colorful Primitive Fabric Pumpkins
These boho style pumpkins are wonderful. I so adore the fabric on the middle pumpkin. These rustic pumpkins definitely make a dramatic statement.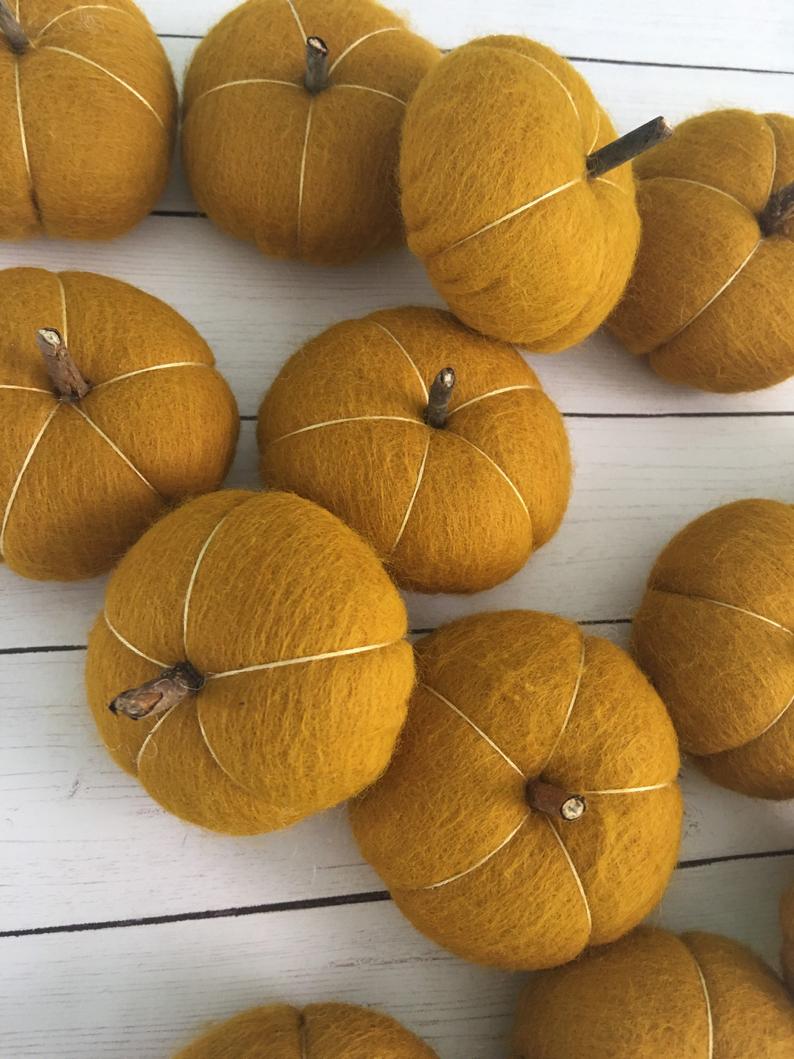 15. Felted Pumpkins
Felt always is so cozy comfy.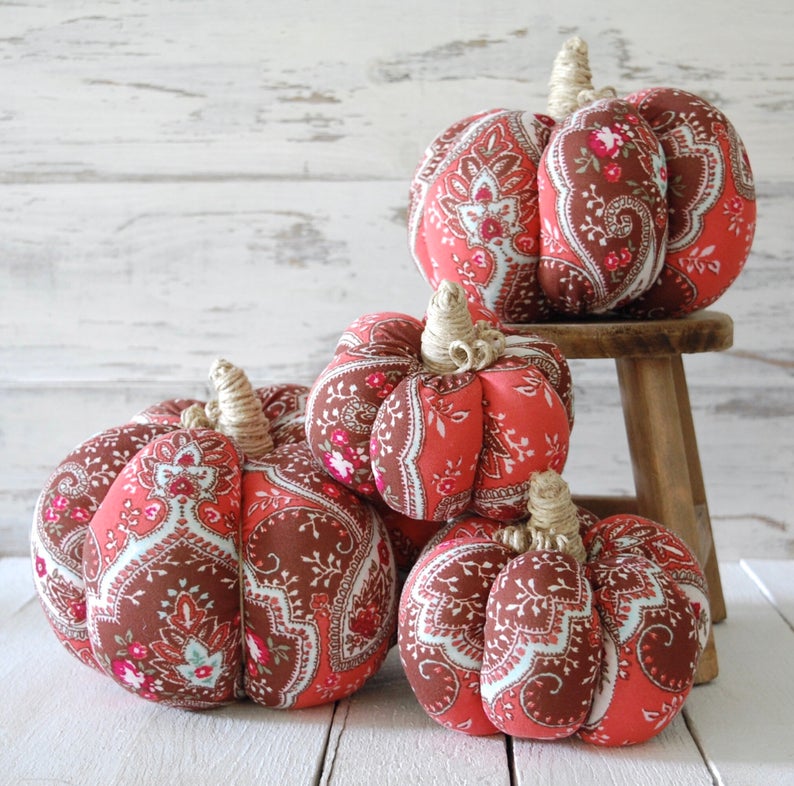 I love the bold paisley pattern. Add it to a room with black decor and watch it pop!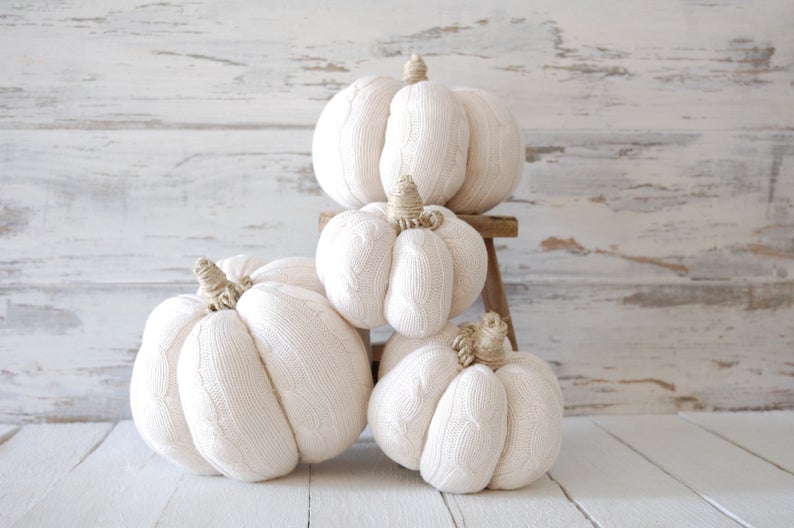 These cream-colored pumpkins are the perfect accent to any decor!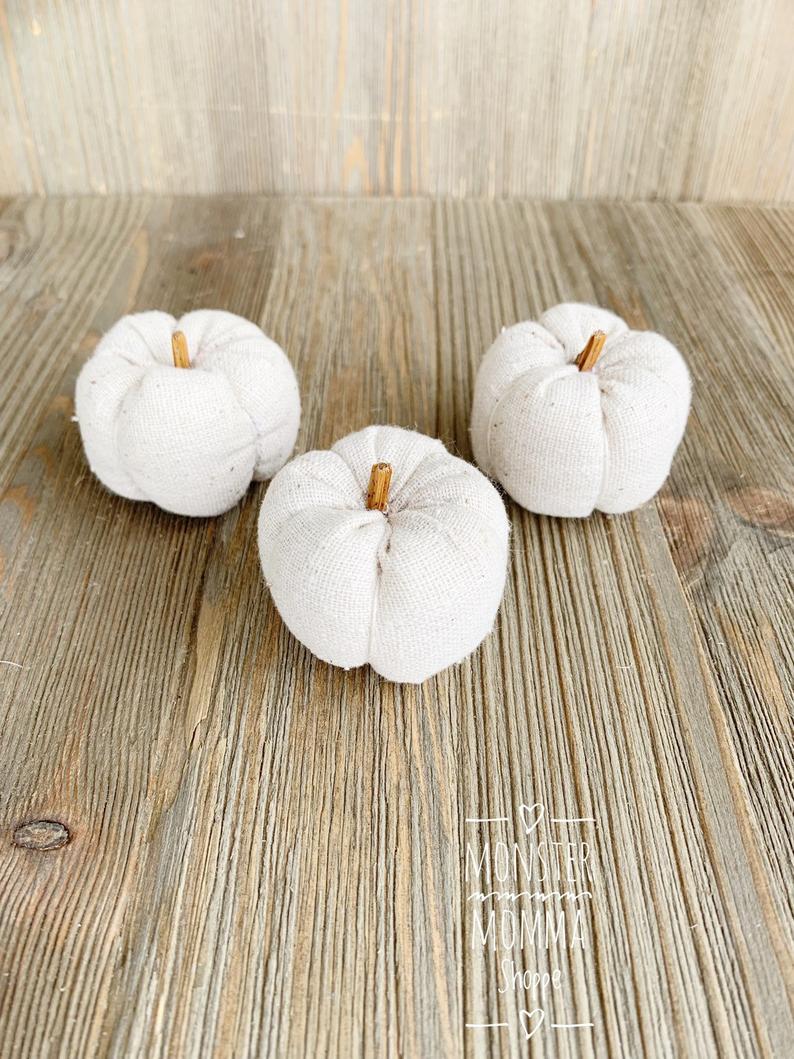 I love the linen material on these pumpkins, they scream back to basics.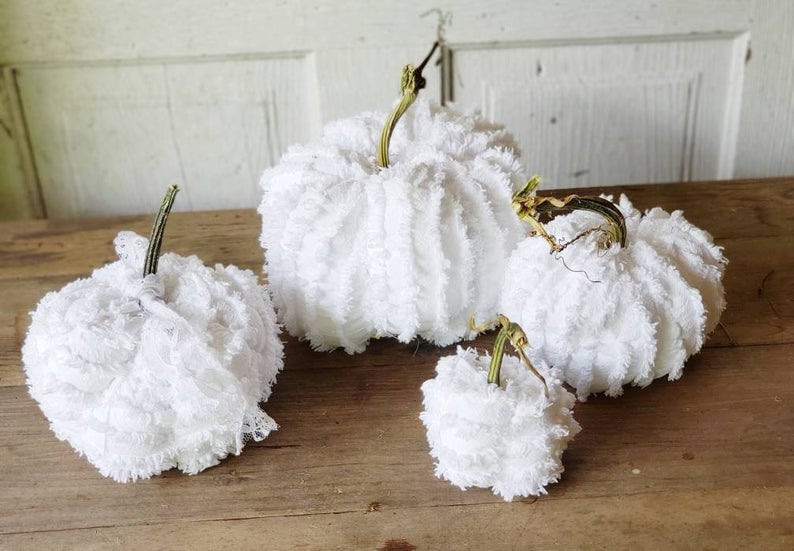 This fluffy chenille material makes the cutest fabric pumpkins.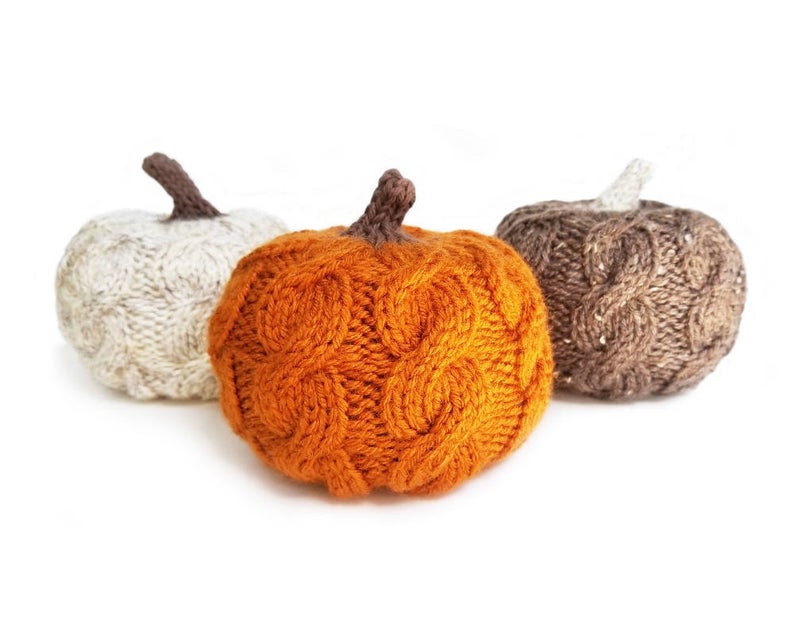 The cable knit pattern on these pumpkins reminds me of my beige sweater. They are super cute!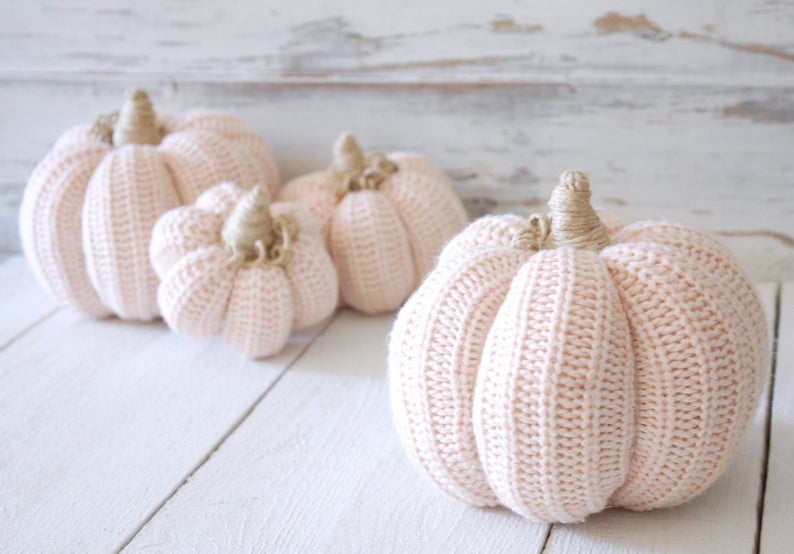 Oh my, the light pink is the perfect shade of pink. They look so soft and cushiony.
If you like this fabric pumpkin post, you may enjoy these posts:
Thanks so much for joining me on this fun 21 Cutest Fabric Pumpkins Roundup. Until next week, have a great week.
Cheers,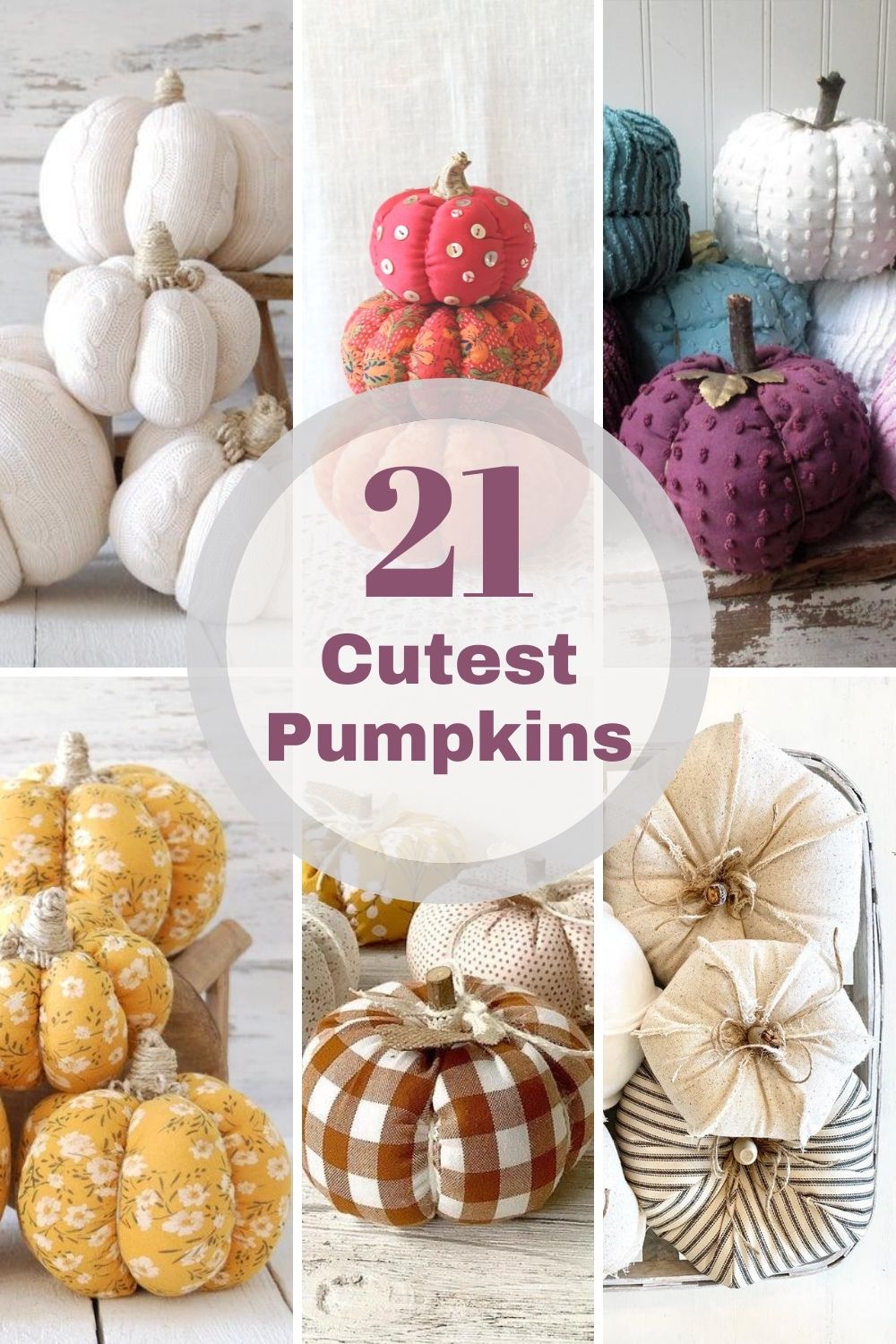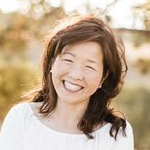 Latest posts by Janine Waite
(see all)