Halloween is less than a month away! Time to decorate! With these pieces, you will find some wicked-cool decorations from pumpkins to ghosts to more! Check out this collection of Ceramic Halloween Decorations to spice up your home with fun and festive decor for this spooky season!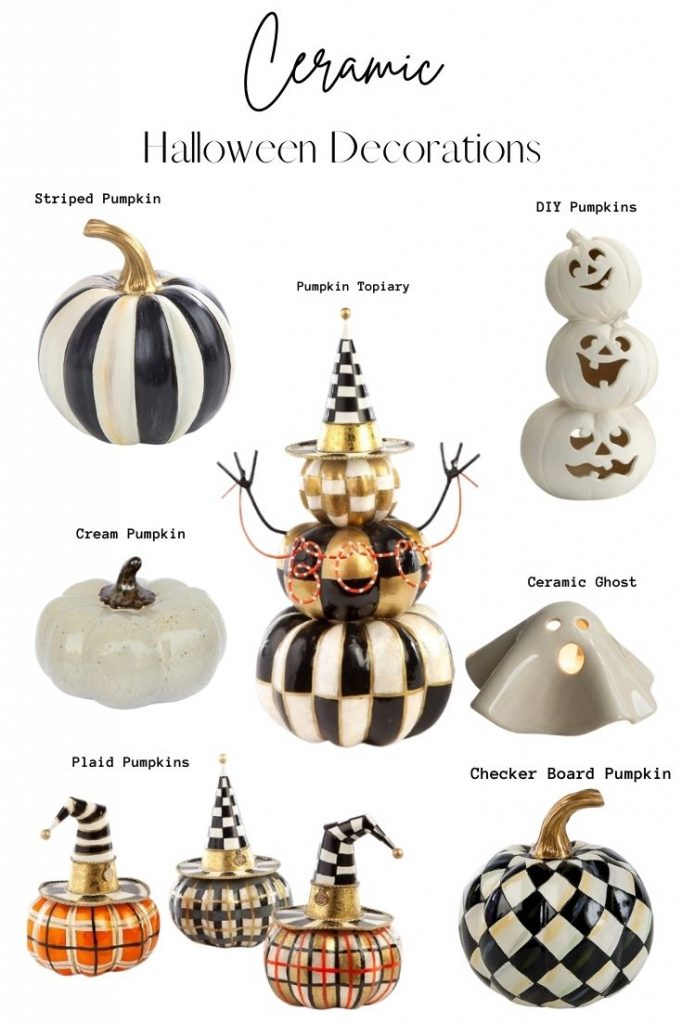 So far this season, I've decorated my front porch with hanging candles, witch hats, pumpkins, mums, and cornstalks! What decor do you style with? I would love to know so we can inspire one another to create Fall looks! Speaking of decor, if you know me at all, you are aware I am obsessed with decor.
And since it's October and almost Halloween, I thought it was best to find some spooky yet stunning pieces for your home! I am here to help you create a fun and festive look, so come on! Let's get started.
With this collection of ceramic Halloween decorations, you will transform your oasis into a haunted homey look!
Before we begin, if you enjoyed today's Boutique of the Week, check out more of my Fall/Halloween-inspired posts!
Ceramic Halloween Decorations
*This post contains affiliate links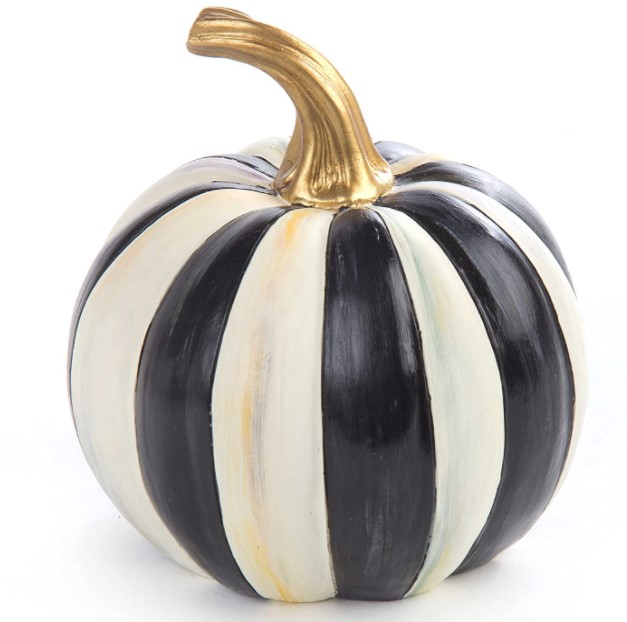 Courtly Stripe Black-and-White Mini Decorative Pumpkin
Choose from a variety of cute accent pumpkins offered in gorgeous designs and classic colors. No two pumpkins are alike, and each is hand decorated!
Dress up the fireplace mantel or bathroom shelf, arrange a show-stopping centerpiece, or enjoy beautiful fall accents around your home with this black and white pumpkin!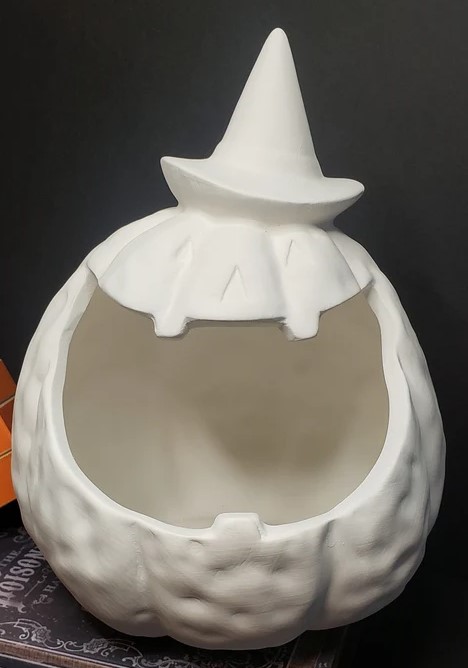 Trick-o-treaters are sure to love this adorable Jack O' Lantern Candy Dish. Featuring incredible detail in the pumpkin to provide texture, it's one of the best ceramic Halloween decorations you'll come across!
Leave the dish white for a modern look or add acrylic paint or spray paint to create a customizable show-stopping Halloween decoration!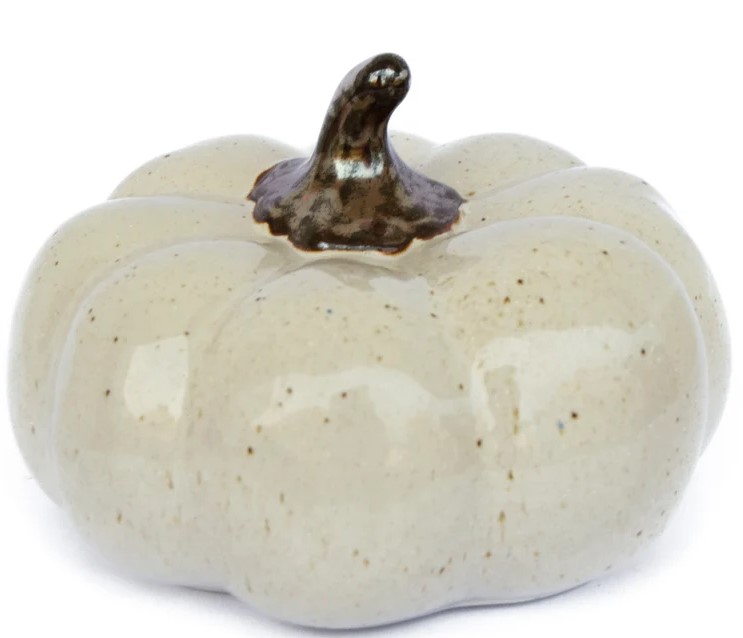 Each pumpkin is in the same style, but every single one is unique. The lush, vibrant glazes react slightly differently with each firing, ensuring every piece is truly one of a kind. It's the ultimate classy decorative item for this year's Thanksgiving!
If you're looking for neutral-colored decor, check out this ceramic cream pumpkin to start creating a farmhouse look!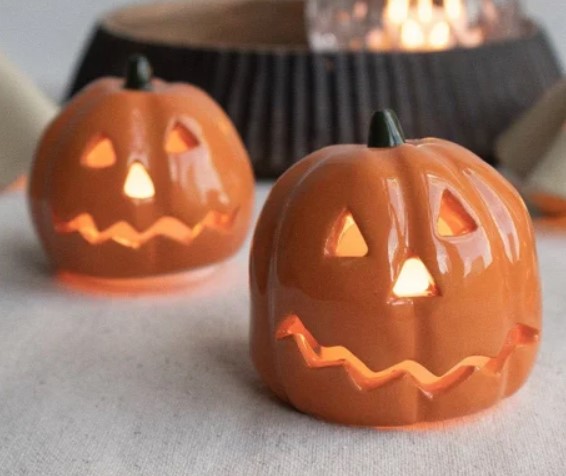 Ceramic Pumpkin Tea Light Holder
These Halloween decoration pumpkins are hand-shaped without any mold. They are a cute decoration or a nice artful gift for any occasion!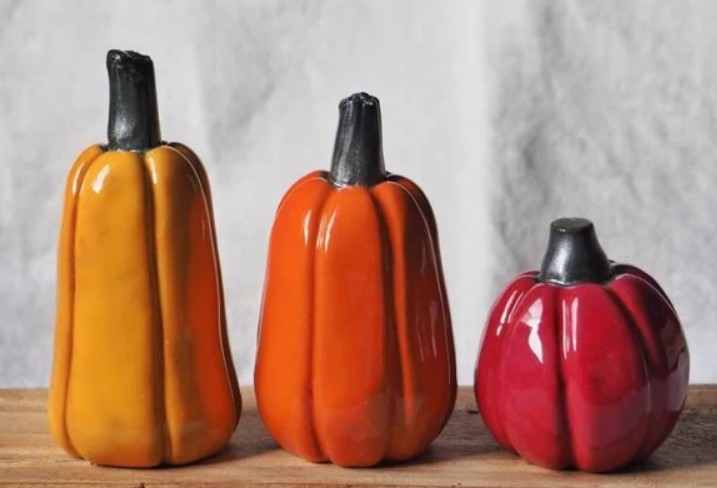 These fabulous mini pumpkins are made from red clay and glazed to create a refined look to add to your existing decorations. Mini pumpkins are great for miniature collectors, and they are great as a home decoration or for terrarium decor!
Autumn Spice Decorative Pumpkins
These pumpkins are spooktacular! Whether you need some Halloween table decor or want to add a spooky touch to your bedroom, these pumpkins are here to put the "treat" in trick-or-treat.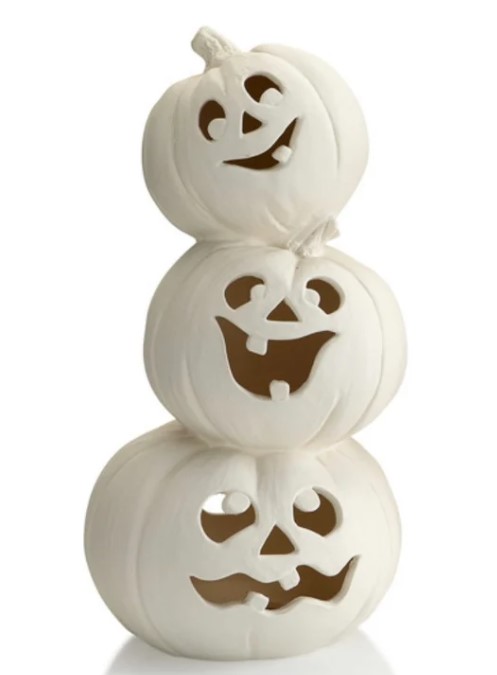 Check out this fantastic pumpkin DIY to start adding decor to your home today! These ceramic crafts are always the most fun, especially since it's your artwork!
Make these with friends and family and showcase them in any room. Also, they are the best decor to welcome your trick-or-treaters!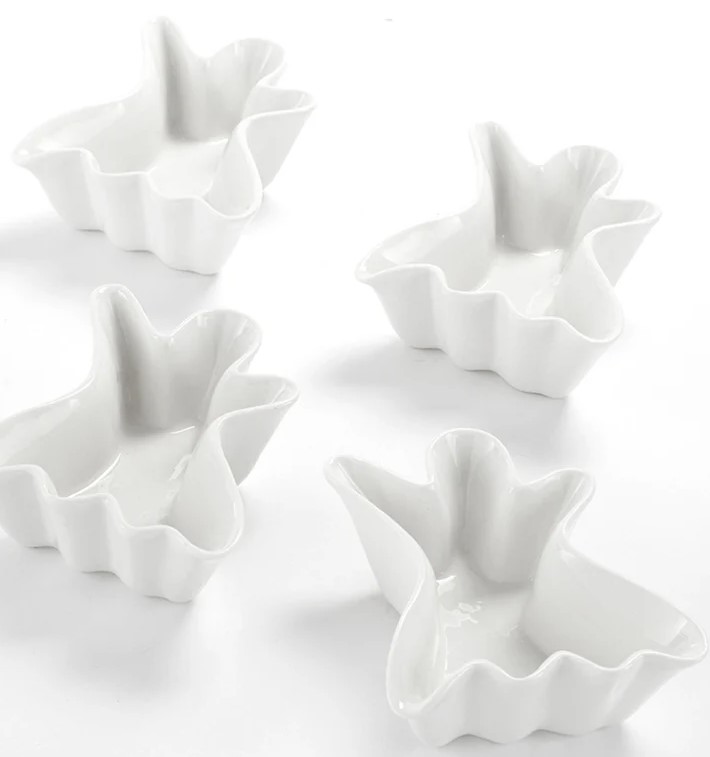 Serve your favorite Halloween treats in these ghost bowls and have a blast at decorating your kitchen or table with these fun ceramic Halloween decorations!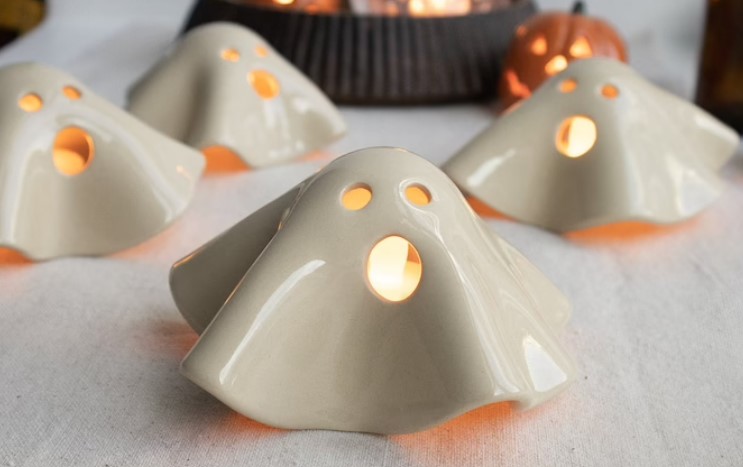 Ceramic Ghost Tea Light Holder
These Halloween decoration ghosts are so adorable for your mantle, table, front porch, or anywhere within the heart of your home! Not only are these decorations festive for this season, but they will create a perfect glow at night!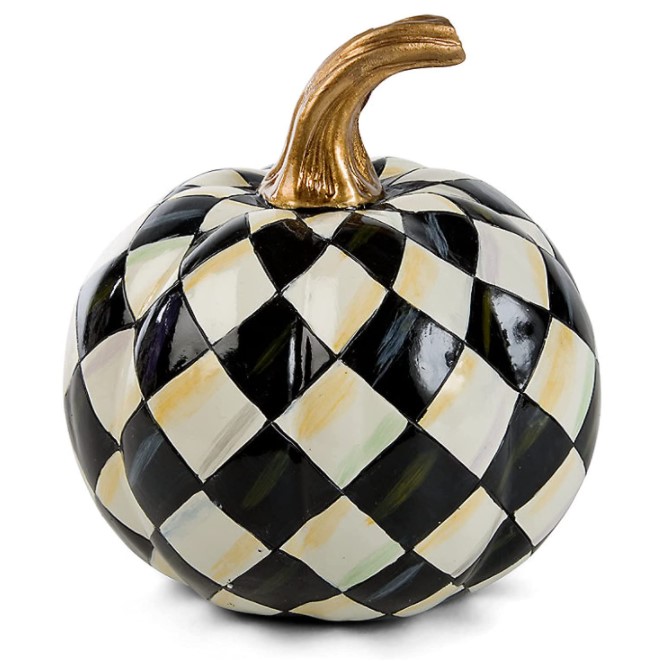 Harlequin Mini Decorative Pumpkin
Fall home decor should last all season, and this pumpkin figurine is perfect for Thanksgiving, Halloween, and beyond. The fun, classic design makes a beautiful addition to your fall decorations!
These mini pumpkin decorations can turn any room into an autumnal wonderland!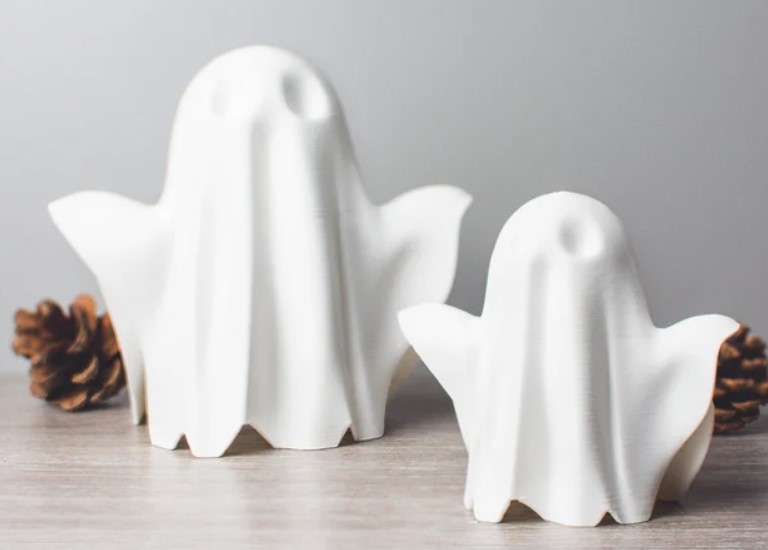 The Standing Ghost is an ideal piece of modern Halloween decor that is sure to bring a few spooks along the way! The model's base sits firmly on any surface without tipping over.
Styled like a white sheet over a ghostly figure, this model comes with raised arm features and dipped eyes on the ghost's head! This is one of my favorite ceramic Halloween decorations by far!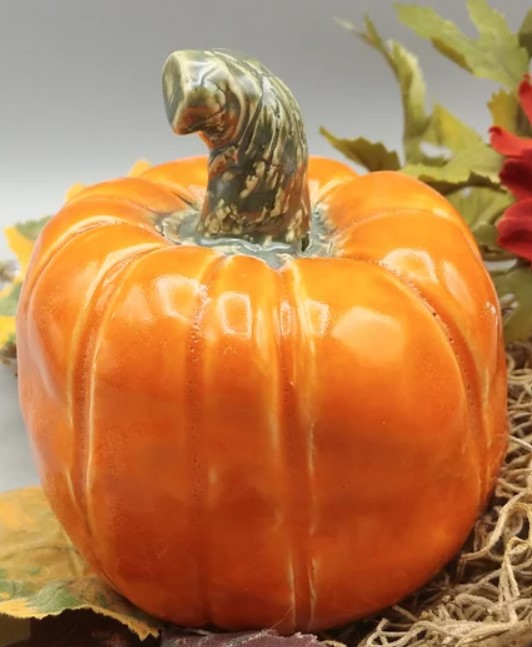 This handmade pumpkin ceramic will add beauty and warmth to your Halloween, Thanksgiving, and Fall decorations! Not only will this pumpkin transform your home into a warm and welcoming autumn space, but these ceramic Halloween decorations will make your home become the pick of the patch!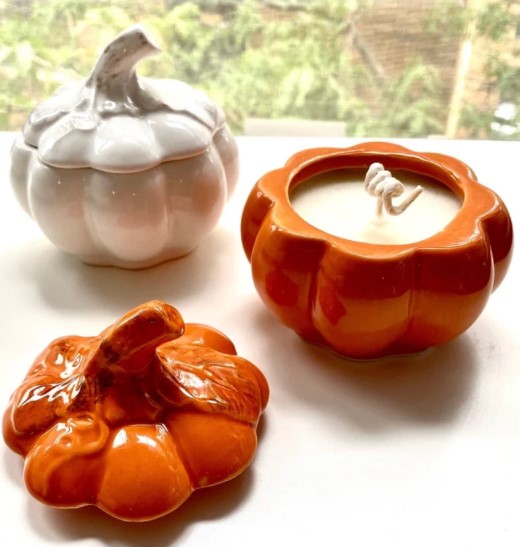 These ceramic pumpkin candles are perfect decoration pieces for indoor and outdoor use! Not only are these candles perfect for ceramic Halloween decorations, but they also smell good while looking pretty!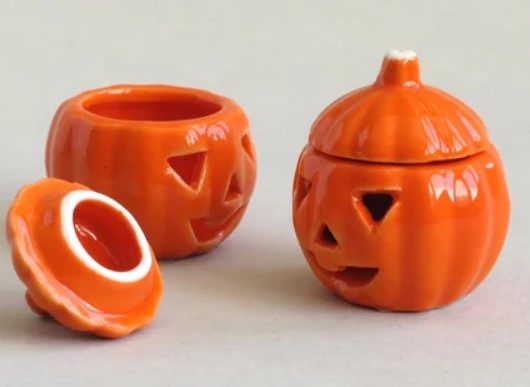 These miniature carved pumpkins are stunning yet straightforward when decorating your home and will create such a fun look!
Place these ceramic Halloween decorations on the mantle, in the kitchen, on the table. The possibilities are endless!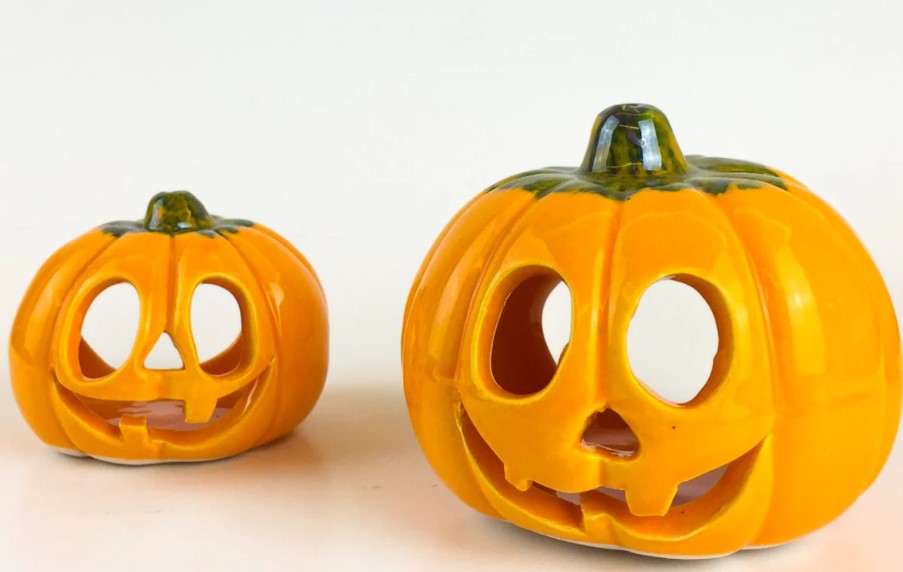 Handmade Halloween Tea light Holder or Ceramic Nightlight collection is beautiful and extraordinary decor for your home! It is entirely handmade and specially produced for Halloween.
These pumpkins will be a perfect touch for Halloween Decoration or any place and are also great for Halloween and Thanksgiving. You can put candles in these ceramic Halloween decorations to create a spooky glow within your home!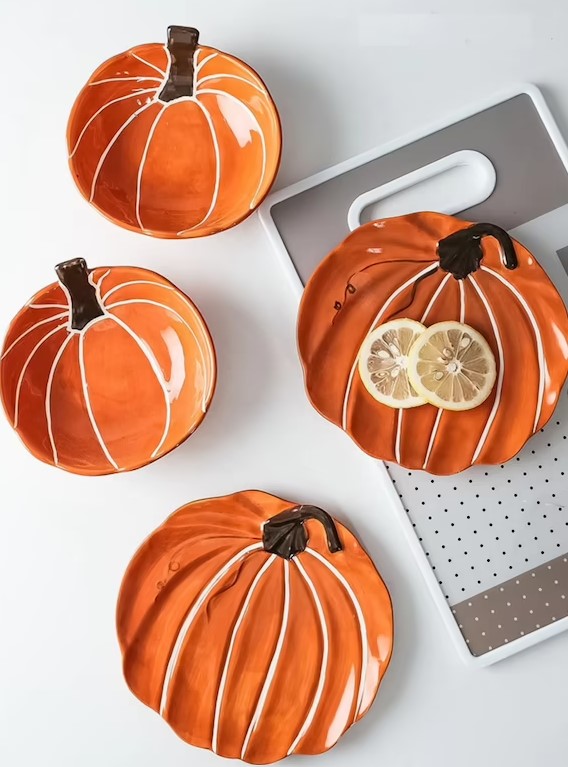 Bring the festive season into your home with this adorable bowl and plate set! Gift it as a gift or keep it in your house to put your things.
These pumpkin-shaped plates are so beautiful that they will create such a lovely look on your dining room tablescape along with your kitchen!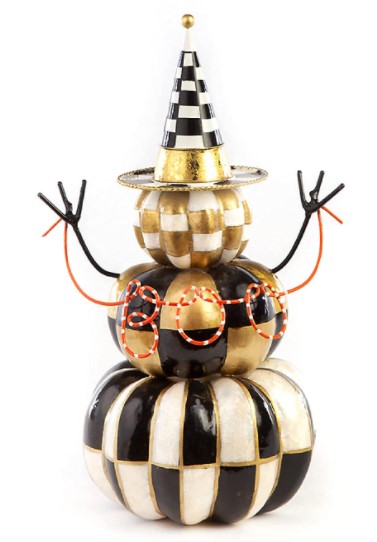 This black-and-white pumpkin decor is sure to bring some frightful fun to your home! This pumpkin topiary puts an unexpected twist on your decor!
Add it in the middle of some foliage to make a centerpiece, or use it as an entryway eye-catcher!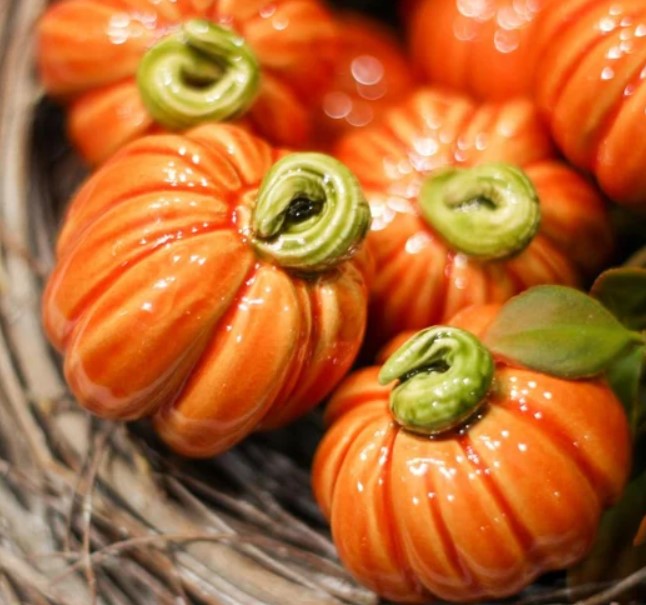 Decorative, Unique Ceramic Pumpkin for home, garden, creative decorations, and gift for an anniversary!
One of the symbols of autumn is the pumpkin. With its warm colors and round shapes, it creates an authentic, intimate atmosphere. Complemented with ceramic apples and pears, you can make a real orchard in your home!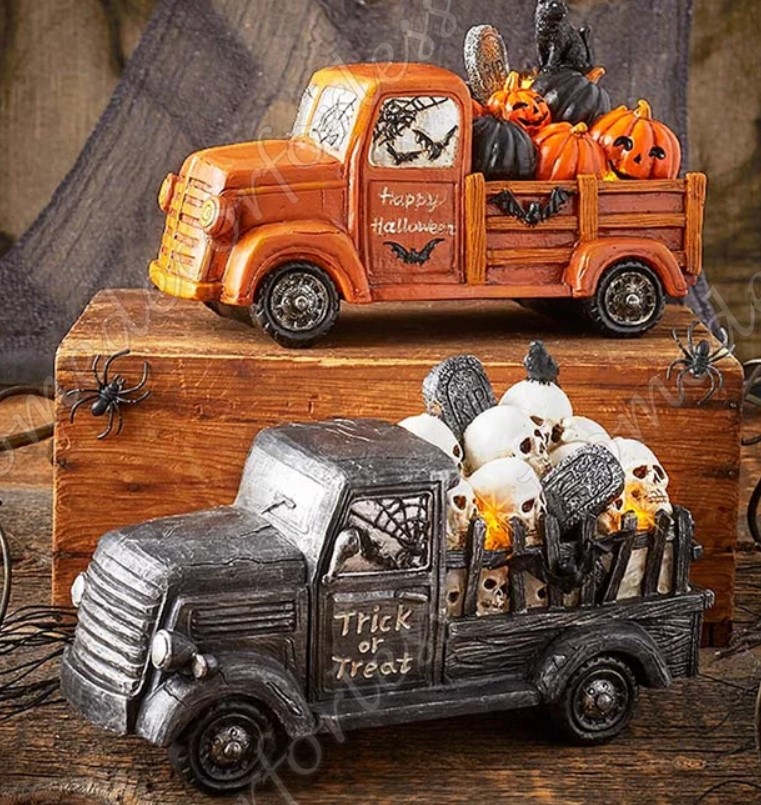 This Lighted Halloween Decorative Truck is perfect for decorating your farmhouse-styled home for the holiday! Small LED lights in the bed of the truck illuminate for a spooky look. Along with the lights, the orange truck is loaded with jack-o'-lanterns and black pumpkins. It's also carrying a black cat, bats, and a spider web!
The lettering on the door of these festive trucks reads, "Happy Halloween." The black truck is full of skulls and gravestones, and it also holds a crow, bats, and a spider web! Check out these very festive decorations today!
---
Thanks so much for checking out this collection of ceramic Halloween decorations! I had a blast picking these out for you that I even found some for myself. Cheers to colder weather, warmer drinks, and lots and lots of falling leaves and pumpkins! Look out for more festive decor, entertaining crafts, and delicious recipes!
Have a wonderful Wednesday, friends,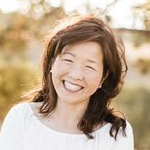 Latest posts by Janine Waite
(see all)