It's that time of the season to start wearing Cute Sweaters for Fall. Check out this wardrobe collection of the best finds for your shopping cart.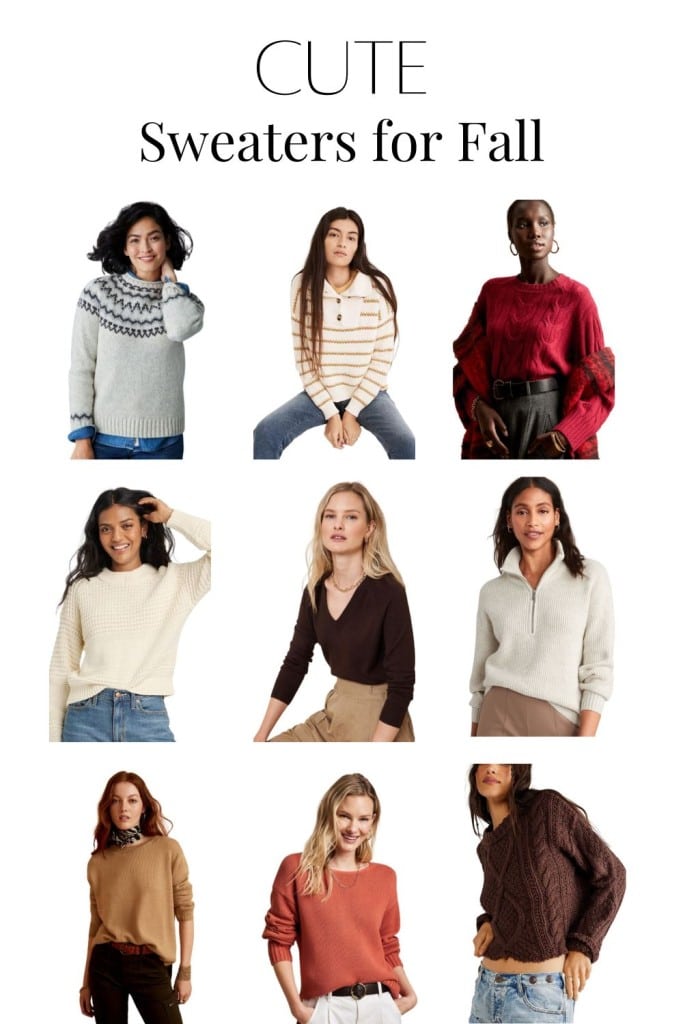 We all know I love sweater weather, so here are a couple of my favorite brands to inspire a new autumn outfit 🙂
Since the weather is getting colder, I thought it was best to write a post on warm clothing, especially sweaters!
I thoroughly enjoy putting together fashion blog posts according to the season since I know it's something we all tend to think about: what should I wear this fall?
Here I can help answer that question with this adorable collection of cute sweaters for fall.
Brown Sweaters
White Sweaters
Red Sweaters
Fall Sweaters
Cute Sweaters for Fall
BROWN SWEATERS
Here you'll find sweaters of all shades, from dark brown and mocha to caramel and light brown. Pair (or two) of these tops with pants of your choice plus additional items, and wallah! You can never go wrong with the color brown. It just screams fall time to me! You got yourself an outfit for autumn!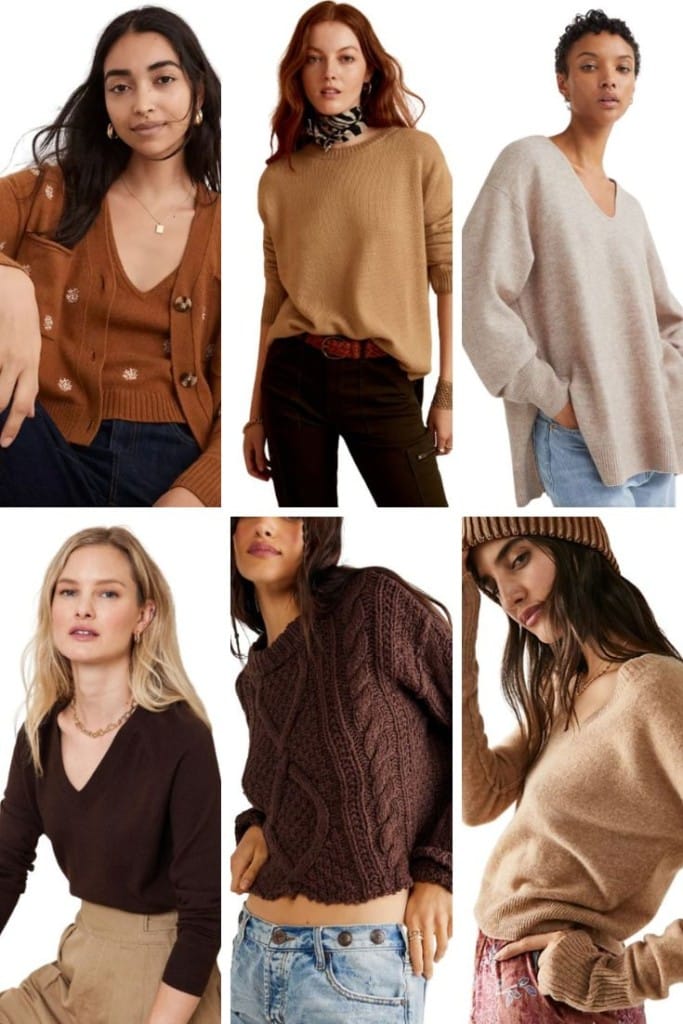 Sources: 1 l 2 l 3 l 4 l 5 l 6
WHITE SWEATERS
When in doubt, wear a white sweater. That's what I always tell myself. And believe me, when I am unsure of a cozy, comfortable outfit, I always choose one of my cream-colored knitted sweaters. It works every time. Look at this selection of adorable tops to find your next best option for a cute outfit of the day!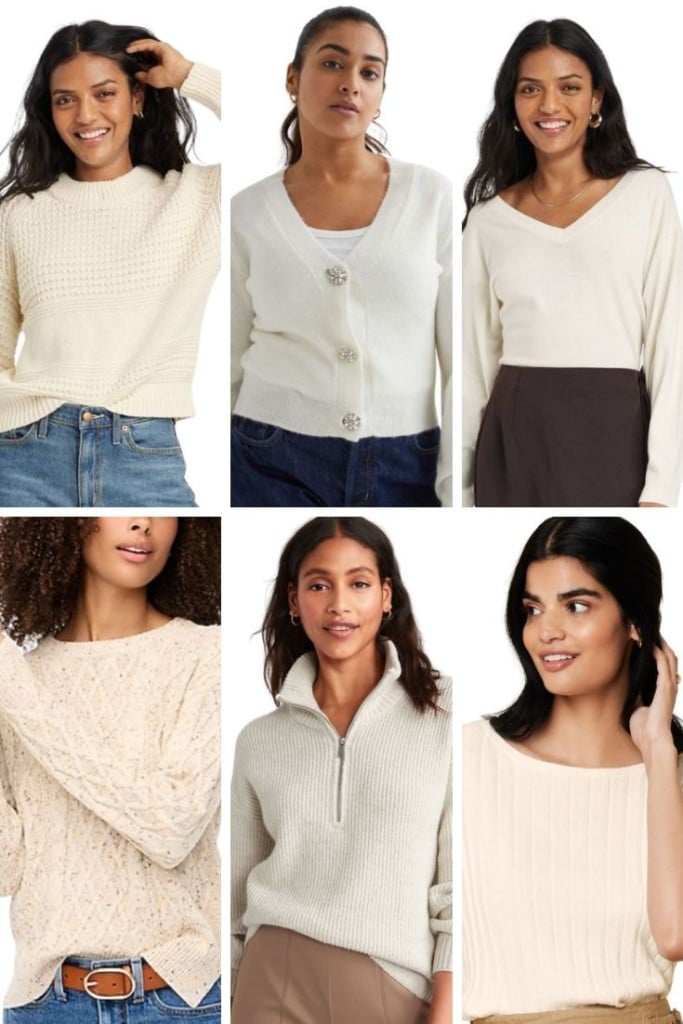 Sources: 1 l 2 l 3 l 4 l 5 l 6
RED SWEATERS
Any shade of red seems to do well during the fall, so here is your selection of sweaters. Like before, I have included multiple shades of the color red to make this fashion search more fun for everyone! Click on a few and add them to your cart to start styling your outfit today!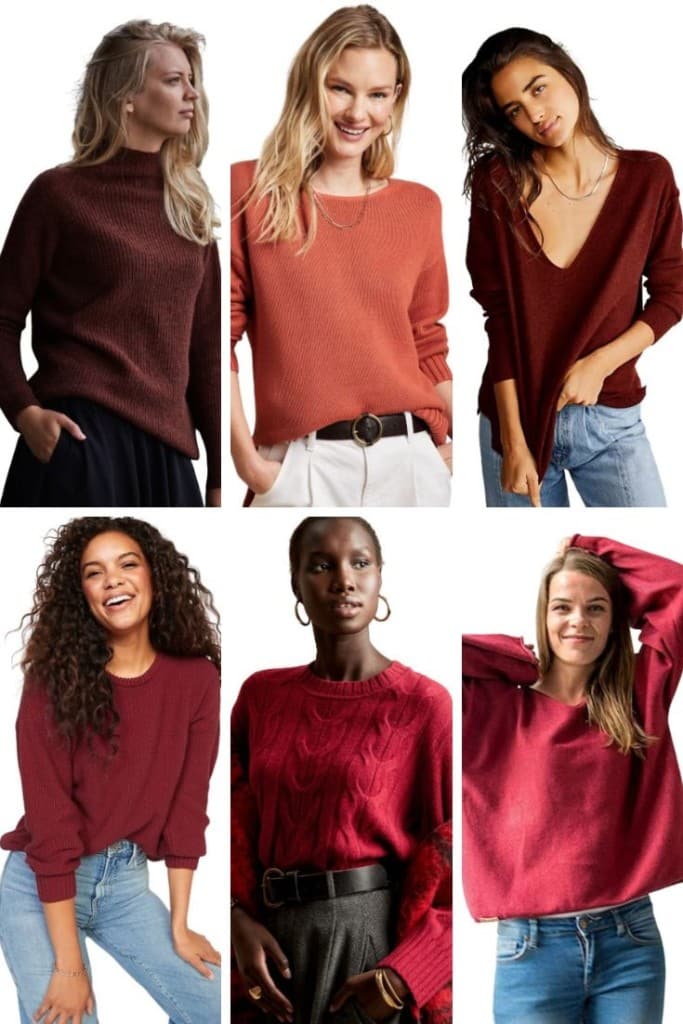 Sources: 1 l 2 l 3 l 4 l 5 l 6
FALL SWEATERS
Last but not least, we have a collection of perfect fall sweaters. These choices have designs, patterns, and adorable characters to make autumn the best time of the year. Have fun and shop away!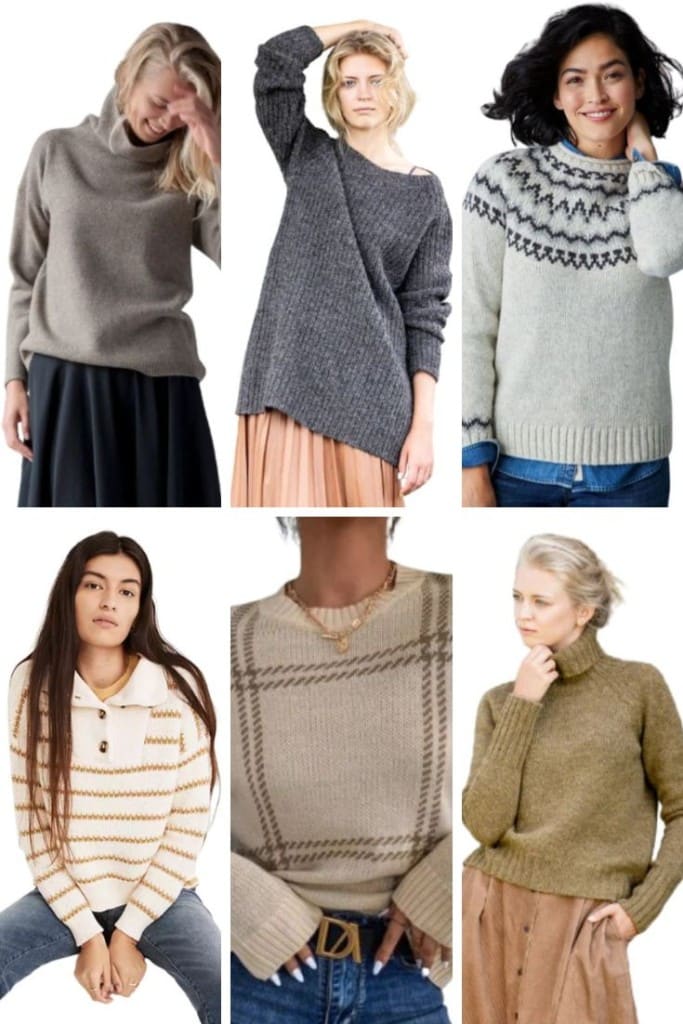 Sources: 1 l 2 l 3 l 4 l 5 l 6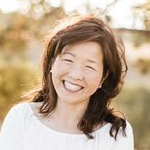 Latest posts by Janine Waite
(see all)