Sweater weather is officially here and guess what? I have a great collection of target women's sweaters just for you! Whether it's hanging out at home, running errands, or going out to dinner with friends, these pieces of clothing will keep you warm while also looking stylish!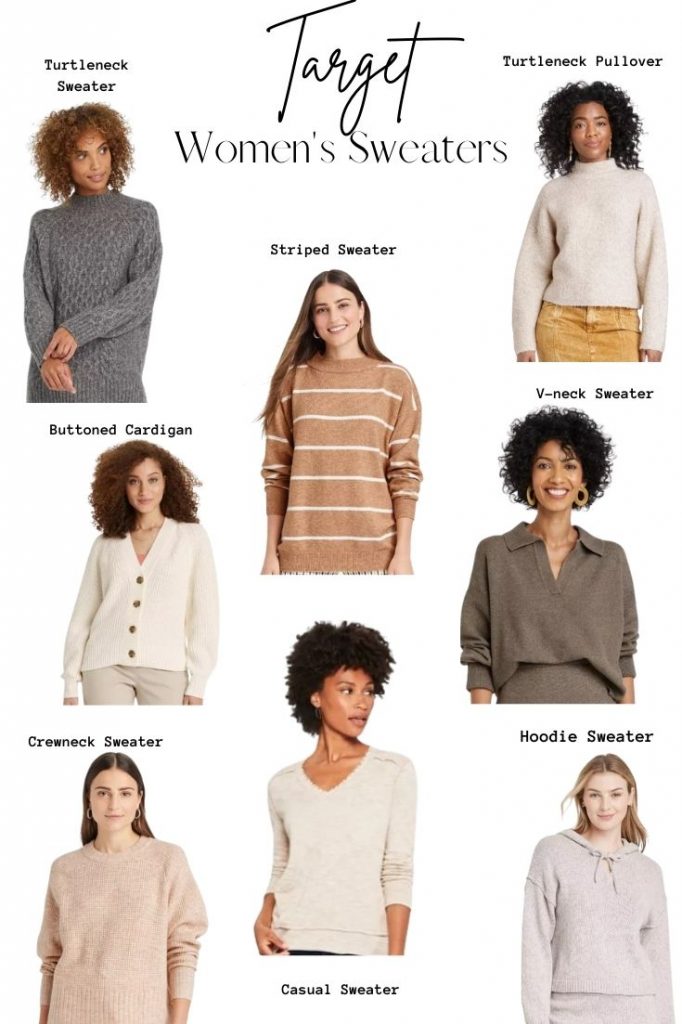 I adore wearing sweaters, especially during this time, because who doesn't love a comfy and cute piece of clothing? I do! And I am so thrilled to be sharing my love of sweaters for you all today!
This Fall, we want you to have a good time, especially during this season, because spending time inside from the cold can be a bore. So come on and let's get shopping!
With these sweaters, you will create cute, trendy, and beautiful outfits for the Autumn days!
If you enjoy this Boutique of the Week, check out my other fashion-styled blog posts! Have a great day!
Target Women's Sweaters
*This post contains affiliate links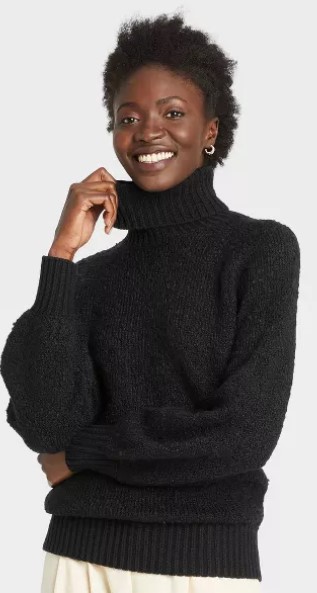 This black turtleneck pullover sweater is one of the many target women's sweaters that I love for many reasons. It's comfortable, like the never-want-to-take-off kind of cozy. And, this sweater comes in different colors so that you can create tons of outfits!
I believe turtlenecks are the best for Fall because they will keep you cozy and stylish with a cute pair of jeans and boots! There are tons of ways to style this piece of clothing, so have fun with it!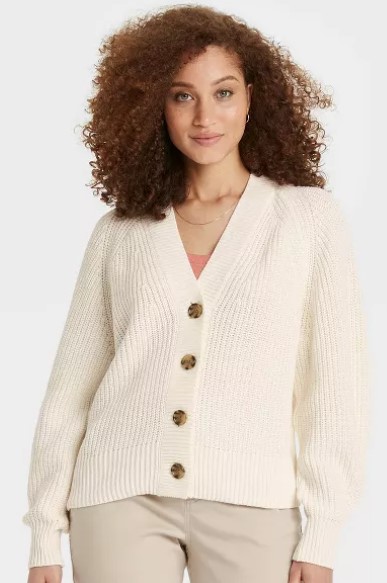 Here is a buttoned cardigan that will make creating an outfit a whole lot easier. Why, you may ask? Because of the sweet cream color, stunning turtle shell buttons, and beautiful sleeves!
Cardigans are my go-to type of sweater! If you love these too, check these out and possibly find your new favorite sweater for this season!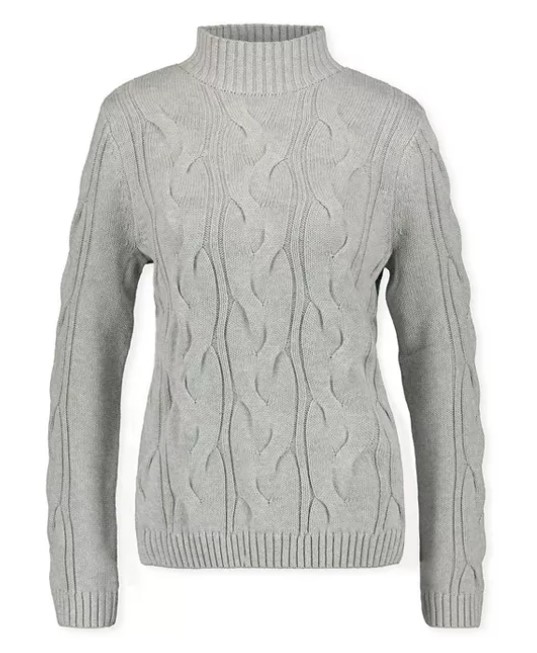 We all love a chunky sweater. At least I do, and this one is a perfect choice. The neutral grey color is so lovely and will go well with anything in your closet!
The simple pattern is casual but will make anyone's outfit pop for a day out with friends or a night in with the family!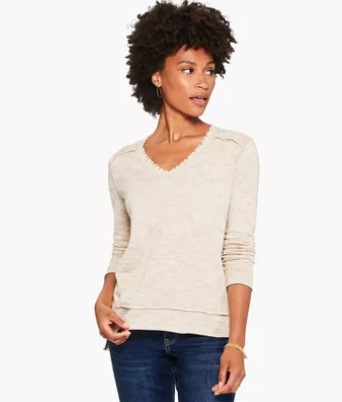 If you're looking for more of a light, straightforward type of sweater, I have the one for you! This top is called the "weekend" sweater because of how easy going it is!
The soft colors, design, and overall material of this top will become everyone's favorite! So if you like simple yet stunning, check out this sweater to have a great weekend!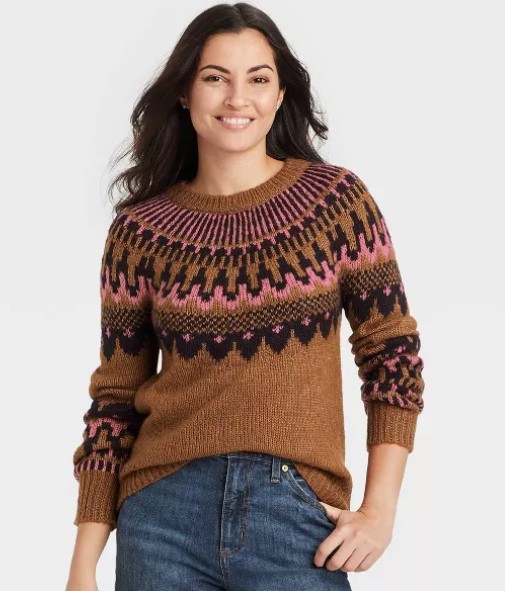 Alright, it's time to get festive with our sweaters since it is considered sweater weather! And this crewneck pullover is practically screaming Autumn!
This sweater should be at the top of your list with the beautiful designs and simple colors when finding a new fall wardrobe!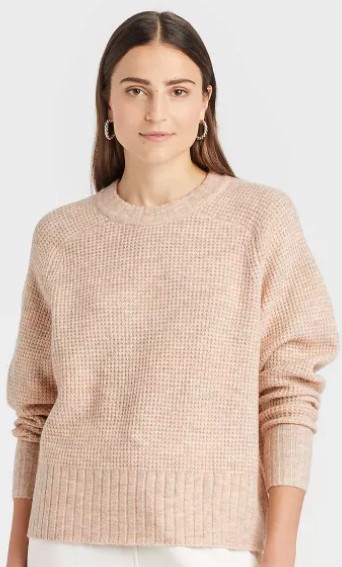 This cream pullover sweater is simple, lightweight, and an excellent choice for creating a new wardrobe for the cold seasons.
This sweater's soft colors and simple lining will have you wondering why you didn't have this already! It's never too late, so check out this pullover sweater from the section of target women's sweaters today!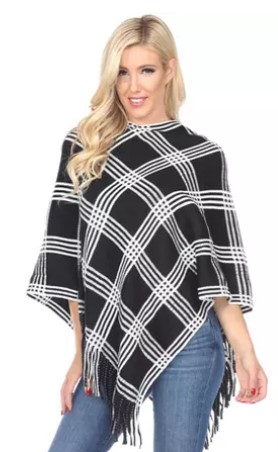 I guarantee you, this poncho sweater will keep you warm during these cold days. Not only will this sweater keep you warm but also stylish!
This simple black and white pattern have been trending for a while now, along with this type of sweater! For those looking for a new look or kind of sweater, check out this cape to wow your friends with your unique fashion choice!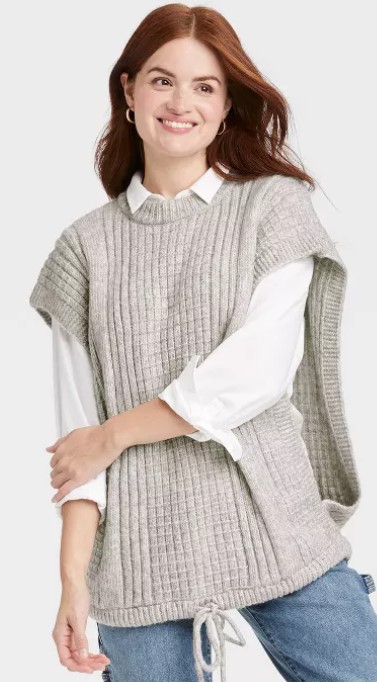 Knit vests are in style right now! So come on and check out this fun sweater vest to start creating your dream fall outfits today!
This type of sweater is unique because it's also a vest with a tie at the bottom to adjust to your desired size and fit! This knit vest is also a favorite when looking at target women's sweaters because of how cute and comfy it is!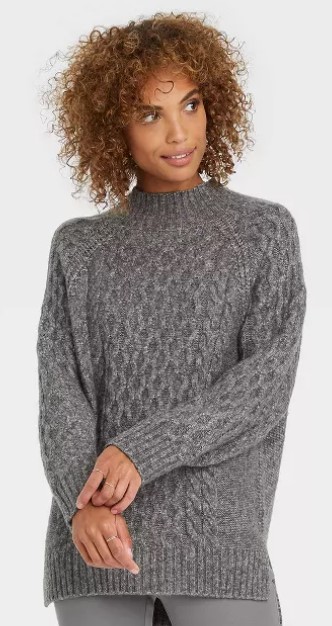 This grey turtleneck is what you've all been searching for this season! This lovely sweater's simple designs and patterns are unique, and you will most likely be purchasing multiple colors of this top!
Not only is this such a wonderful sweater for the Fall season, but it's also the type of clothing that will keep you warm during your Autumn adventures!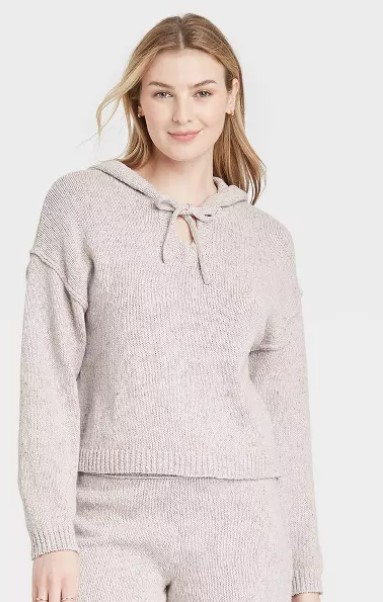 Fall is here, and it's time to get comfy. So let's get comfortable with this hooded pullover sweater! I mean, come on, you have to admit that this sweater looks so soft and warm!
Wear this hoodie inside and cuddle by the fire or strut this piece of clothing in a comfortable look while running errands!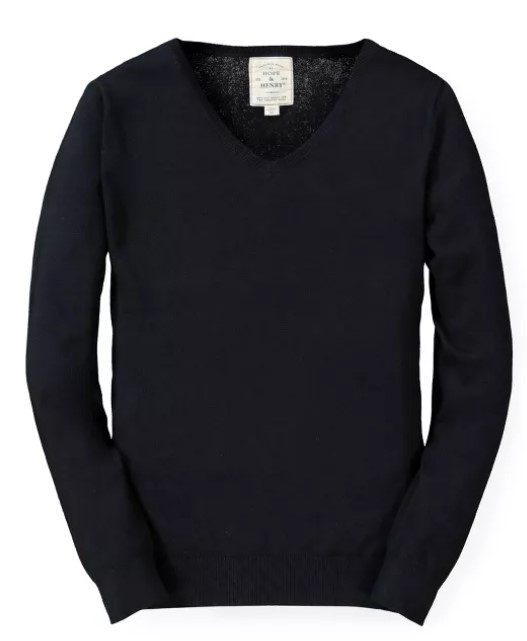 Here is a simple long sleeve sweater that comes in multiple colors! Somedays, I love going simple with a top like this paired with my favorite jeans. Simple can also be stunning!
This sweater is a V-neck to add a chic look, so the neckline curves down into a V-shape to add a lovely touch to your outfit!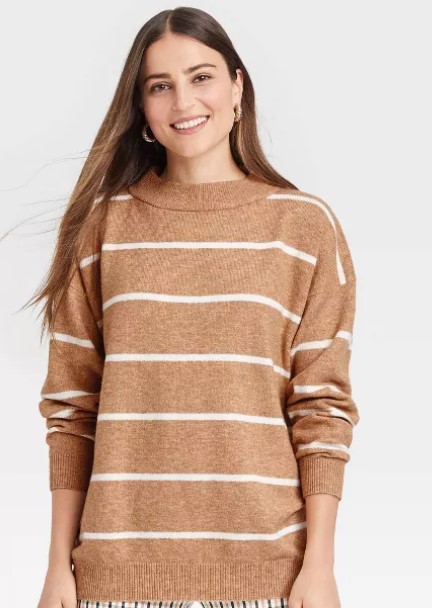 I am a person who loves stripes. And this sweater is perfect for stripe fans! The soft shade of brown with distinct white stripes will make any outfit pop with style and sophistication!
This sweater is a long-sleeved top but looks just as good with rolled-up sleeves! So to all my friends who adore stripes as much as I do, check out this pullover sweater!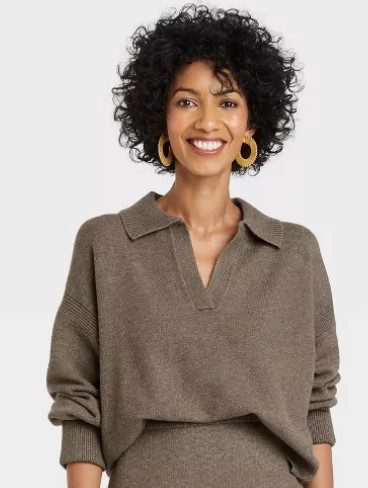 Here's the type of sweater you can tuck into jeans, shorts, skirts, and more! It's the perfect pick of clothing when it comes to making a statement with a sweater!
The simple colors will bring Fall to you! So come on, check out this split V-neck sweater to start styling today!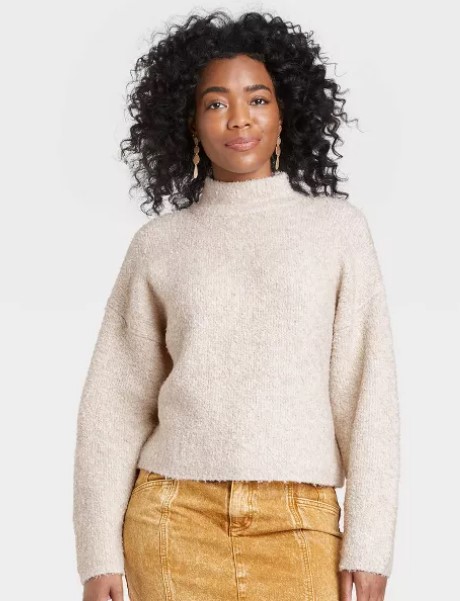 Light Colored Pullover Sweater
Okay, here is one of my all-time favorite target women's sweaters. Are you ready? This light-colored pullover sweater is so stylish, and you can practically wear it with anything!
I'm talking skirts, jeans, shorts, and more! This sweater works with it all!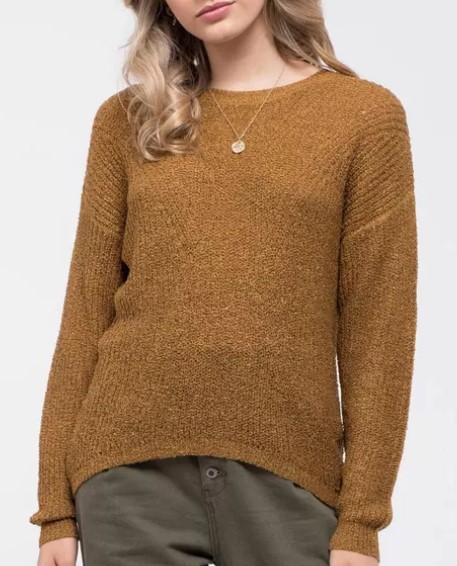 This color reminds me of Fall. What better way to celebrate Fall than wear its colors! So here's to finding the perfect Fall knit sweater!
This kind of sweater is simple with not many designs nor patterns, but sometimes simple is more!
---
Thanks so much for checking out this collection of target women's sweaters! I had such a fun time picking these out that I even added some to my shopping cart, and I hope you did too! Stay tuned for more fall-inspired blog posts!
Have a great day, friends,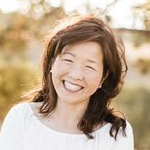 Latest posts by Janine Waite
(see all)