Time to get ready for the holidays with this amazing collection of Amazon Christmas Gifts for Her. From clothing like shoes and sweaters to accessories like purses and earrings, we have it all. Whether it's a friend, loved one, or family member, your special lady in your life will receive some of the best gifts this year gifted by YOU! I have already done a little shopping here and there, but for the most part, I have a long ways to go! For now, I am here to inspire you to check out this wide selection and pick a gift (or two) for her this year!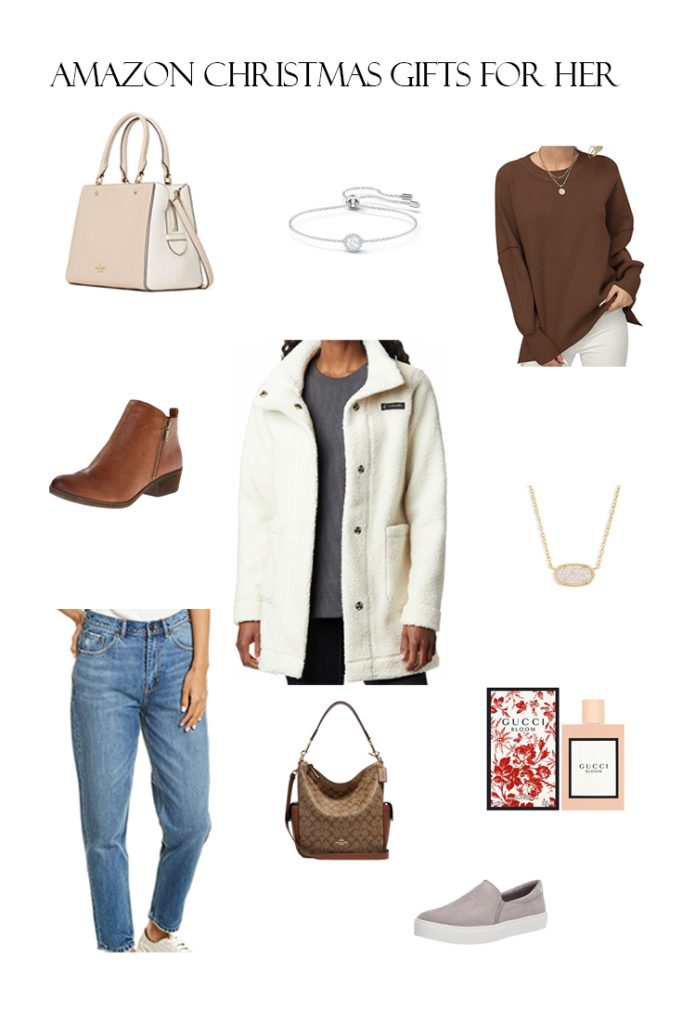 I always find myself looking at Amazon to see if I can find any deals on great gifts for my family, so I thought I would do the same for you! In this post, I have selected everyday shoes, clothing items, accessories, and more that will be put to good use for many years ahead because that's what we like. We like when gifts are used more than once, whether it becomes their favorite sweater, necklace, or handbag for running errands.
Hopefully, I can enlighten you to get gifts for all your special women in your life, like your aunts, grandparents, and even great grandparents! With these pieces, you will have someone special looking and feeling good. So come on! Let's dive into this broad collection of Amazon Christmas gifts for her!
Sweaters
Jackets
Jeans
Shoes
Accessories
Handbags
Perfume
Browse on to see these pieces!
Amazon Christmas Gifts for Her
*This post contains affiliate links
SWEATERS
What's a better gift than a warm, comfortable sweater? It's useful during the cold seasons and stylish for every outfit! Out of all of the Amazon Christmas gifts for her, these sweaters are by far my favorite because I am a big fan of comfy clothing. I won't tell you how many sweaters I have in my closet, but the number goes up at least 5 every year. I have included sweater cardigans to wear over light tops along with turtleneck sweaters and other simple yet stunning clothing items. Wherever you live, a sweater is always needed at least one season out of the year, so start early and pick out a piece (or two) to complete sweater weather for that special someone in your life.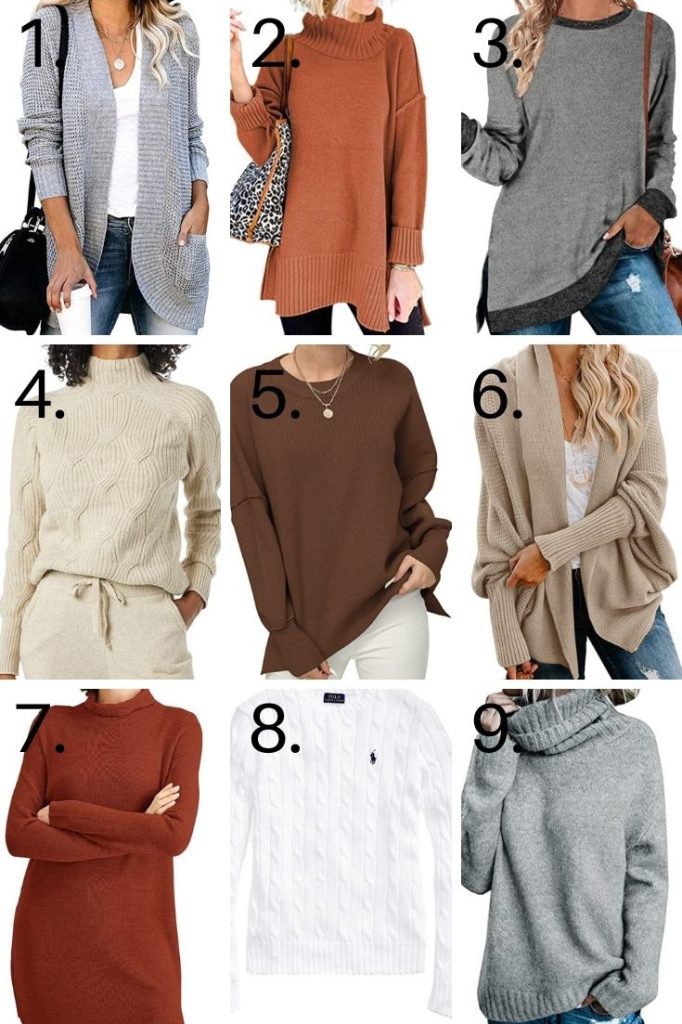 Sources: 1 l 2 l 3 l 4 l 5 l 6 l 7 l 8 l 9
There is something here for everyone, whether you're looking for a light sweater, fuzzy sweater, or one of those heavy sweaters you'll never want to take off. Truth be told, I even purchased some of these myself for early Christmas presents for my daughter and me! So hurry and get your holiday shopping done early while these comfortable and cozy sweaters are still in stock.
JACKETS
Tis' the season for jackets like these to keep you warm during your holiday adventures! Wow, I really hit the jackpot with this collection of Amazon Christmas gifts for her because these clothing items are top-tier ideas for gifts! If you're searching for a sports jacket that will be useful during family hikes, I got you! Or if you're looking for something chic and cute to wear during city adventures, don't worry, I got you covered. All of the jackets that I picked out are perfect for any day's wear, indoors and outdoors!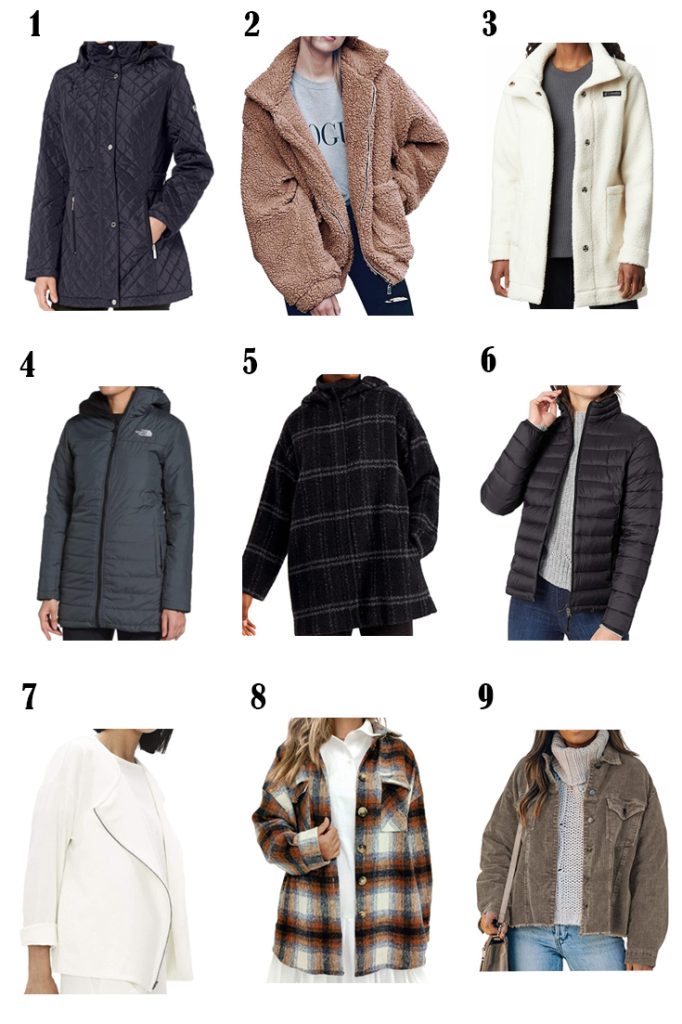 Sources: 1 l 2 l 3 l 4 l 5 l 6 l 7 l 8 l 9
For me, I like to have an even selection of coats between hiking jackets, at-home pieces, and date night coats. If you follow me on Instagram, you know I am always exploring new and old hikes with my family, so it's only best that I wear a light jacket that will keep me warm. Plus, if I'm not blogging and creating decor, I run errands wearing a stylish and comfortable coat to look good while grocery shopping!
JEANS
When it comes to picking out jeans, I turn into a pretty picky person. No, seriously, I spend hours trying on and choosing ones that fit right, look good, and most of all make me feel good. So let me tell you, you know they are good quality with this collection of jeans that I chose as Amazon Christmas gifts for her. And the best part about this is if you don't find the color you want here, don't worry, each pair of jeans comes in tons of colors to choose from!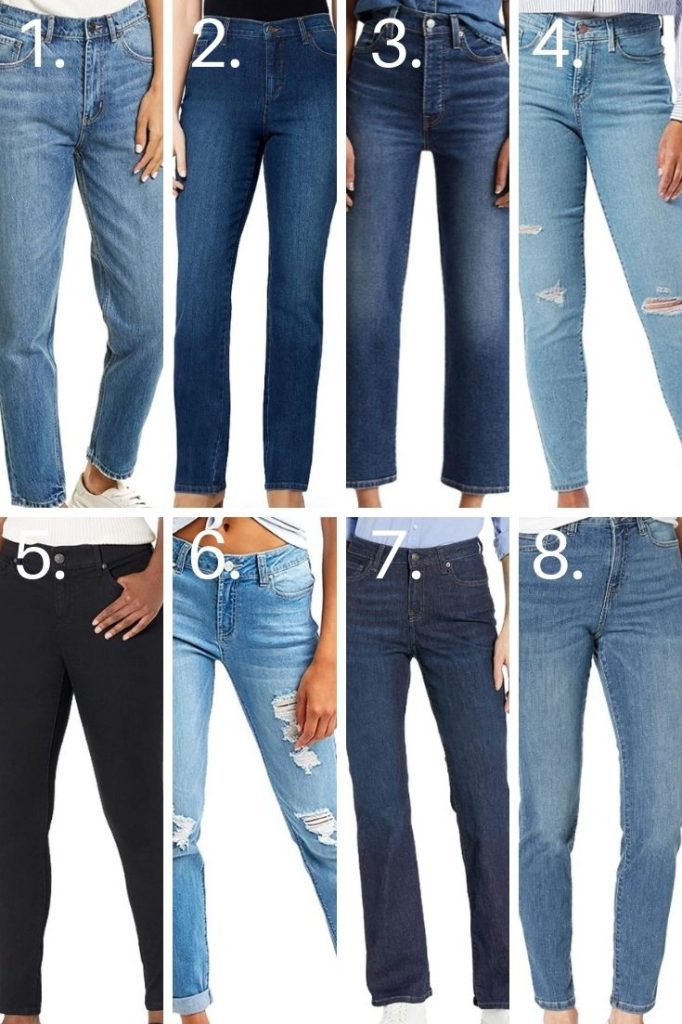 Sources: 1 l 2 l 3 l 4 l 5 l 6 l 7 l 8
When quarantine started, the only pair of clothes I was wearing were my pj's, anyone else? I'm starting to force myself to wear jeans instead of sweats because I feel more productive. And if you know anything, then you know the holidays are the busiest time of the year for us bloggers, so productivity is a must! Who knows, maybe a pair of these jeans (or more) will get you feeling productive and help you achieve all of those last-minute Christmas shopping errands!
SHOES
Shoes, shoes, shoes. Who would want more shoes? Please wait until you check out this collection of Amazon Christmas gifts for her because I guarantee you will change your mind. I decided to go light when picking out shoes because it's easy to get carried away with all options! Here I have included slippers, boots, and casual shoes to wear every day. We all know slippers are probably the best shoe to gift for the holidays because what's Christmas morning without everyone wearing their slippers? And then we have some stylish boots to wear when out and about and then, of course, comfortable shoes because comfort always comes first.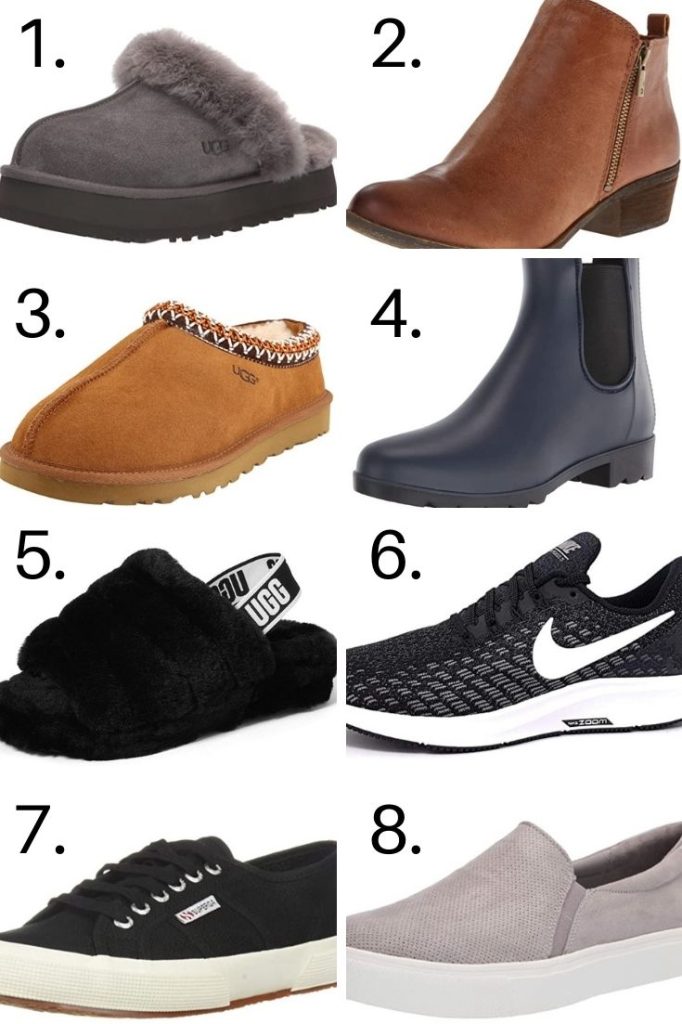 Sources: 1 l 2 l 3 l 4 l 5 l 6 l 7 l 8
As I am writing this blog post, I have noticed that I am already adding some of these products to my wish list to gift to my daughter. She is the biggest fan of fuzzy slippers or shoes! Believe it or not, I think she has 2 or 3 pairs, but one more won't hurt. If you want to make someone's Christmas, check out this collection of Amazon Christmas gifts for her to gift a new pair of shoes!
ACCESSORIES
Gifting a piece of jewelry is a statement of love and means something so special that I can't even begin explaining the gesture. When picking out jewelry for my loved ones, I choose the best pieces that will last forever. Since this is a smaller selection of Amazon Christmas gifts for her, it's still just as important.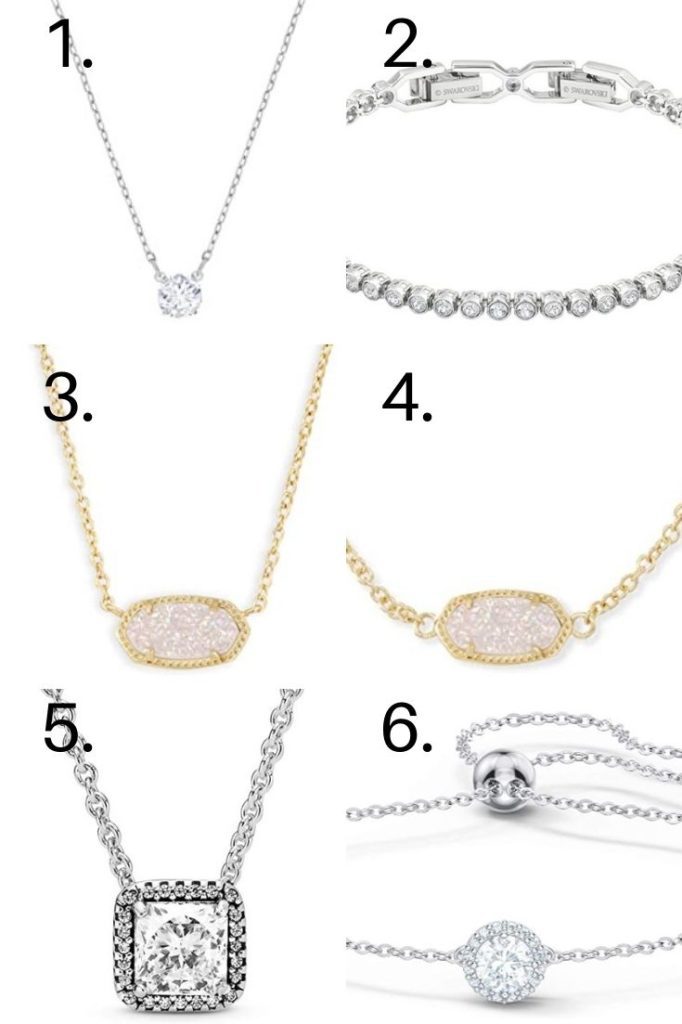 Sources: 1 l 2 l 3 l 4 l 5 l 6
Like I said, my goal is to gift accessories that will last a lifetime. Whenever I give my daughter a bracelet, ring, or necklace, I hope she passes it down to her own children someday. Out of these choices, I hope you have found something to gift to that special lady in your life, or you have become inspired to look further into the world of accessories for holiday gifting.
HANDBAGS
Time to treat your loved one (or yourself) with a new handbag! If you're the type of person who needs a smaller handbag to carry just the necessities, I got you. The same goes for the people who prefer big handbags, and I also got you covered. Here is a great collection of Amazon Christmas gifts for her because she deserves something nice, like a luxury purse, every once in a while.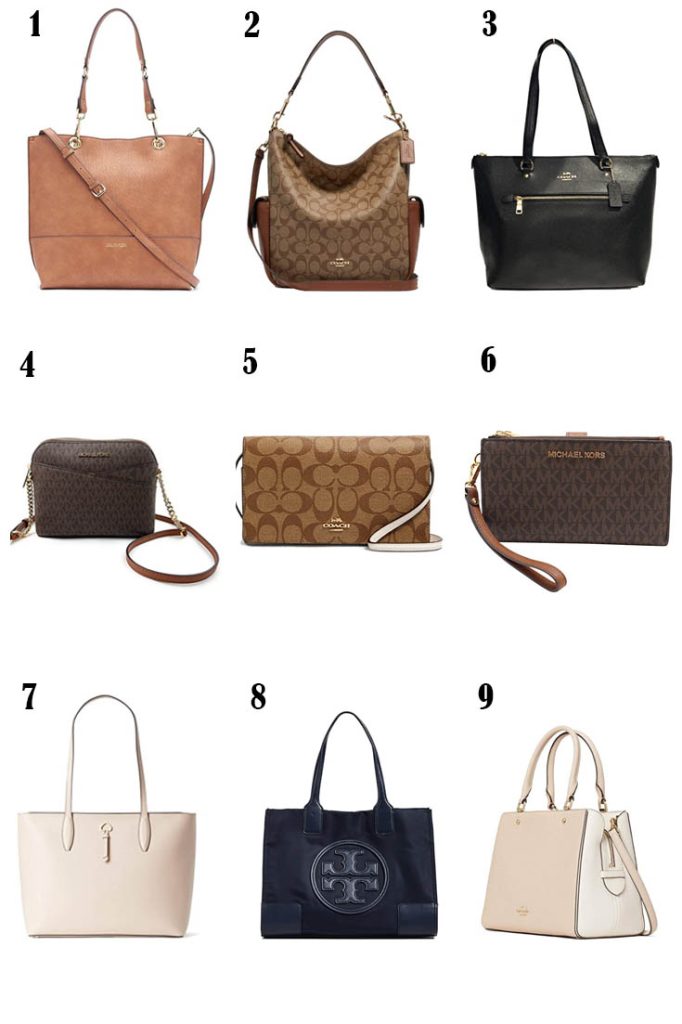 Sources: 1 l 2 l 3 l 4 l 5 l 6 l 7 l 8 l 9
There is something here for everyone—large, small, wide, crossbody, shoulder, and handheld bags. I bet whoever you gift a handbag to will love it. So hey! Feel free to browse around my collection that I put together or check out my other Amazon Christmas gifts for her to find an amazing present.
PERFUME
Who else tests out perfume scents when at the mall? Guilty! It's the only time I get to try them out and see which ones I like. Lucky for you, I have this perfumes collection perfect as Amazon Christmas gifts for her. Some of these are even ones that I have tested out at the mall and fell in love with. Gifting perfume is personal yet special, so be on the lookout for the perfume she mentioned the other day!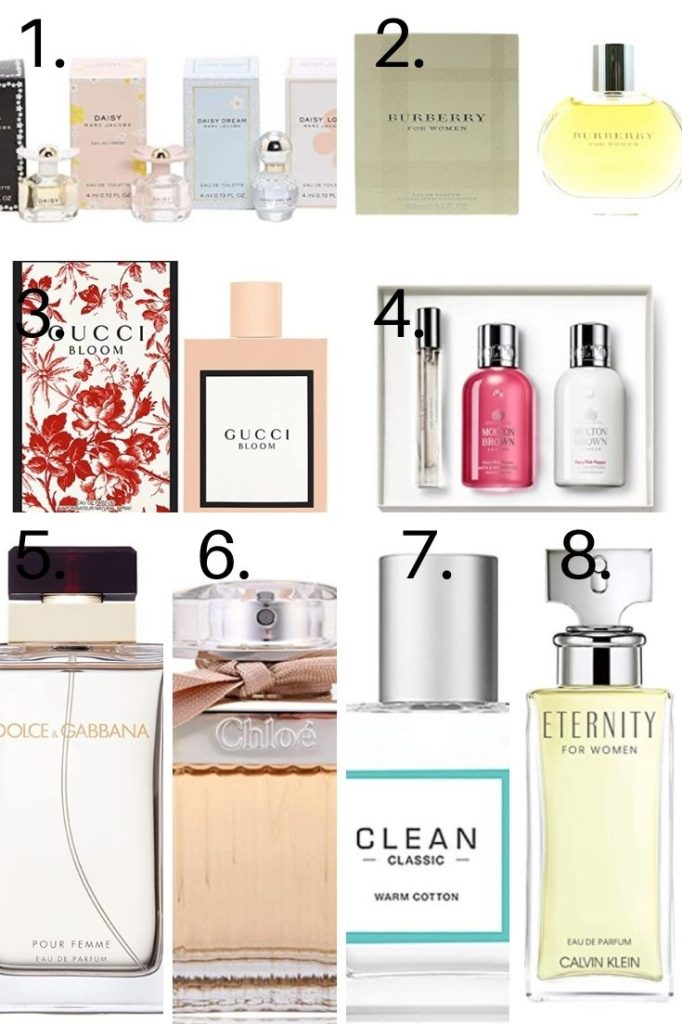 Sources: 1 l 2 l 3 l 4 l 5 l 6 l 7 l 8
I decided to include perfume as part of this collection of gift ideas because I gave my daughter the Gucci Bloom perfume one Christmas, and she loved it. She still uses it today and has told me it's her favorite fragrance! It's the little things that matter, and gifting something that brings joy to someone you love is worth it all.
If you're like me, you're in the right place. With these Amazon Christmas gifts for her, you will find something special to give to either your mom, grandma, or friend (or even yourself because sometimes we need to treat ourselves)
WANT MORE POSTS LIKE THIS? HERE ARE A FEW OTHER IDEAS FOR CHRISTMAS
---
Thank you so much for checking out this selection of Amazon Christmas gifts for her! I hope you were able to find a gift or two for a loved one this season! I know I did. Be on the lookout for Christmas gifts for him, your kids, and more!
Have a great day, everyone,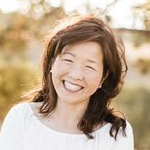 Latest posts by Janine Waite
(see all)