How to Choose and Buy a Flocked Christmas Tree can be overwhelming. But, hopefully, this post can help you decide which artificial tree is best for you and your home.
You might be surprised to know that now is the best time to order one. Some companies are already sold-out, but I'm sure they will re-stock before the holiday madness begins. But don't panic, if you don't know which one to buy, I own quite a few, so I'll share my experience and opinions with you.
For this post, we are going to veer a little from the Boutique of the Week. Instead of small shops, we will shop at a few big companies.
If you can believe it, I'm already planning my holiday decor. I'm not sure if it is a good thing that I have quite a collection of artificial trees to choose from, but my experience comes in handy for this post.
*The following post contains affiliate links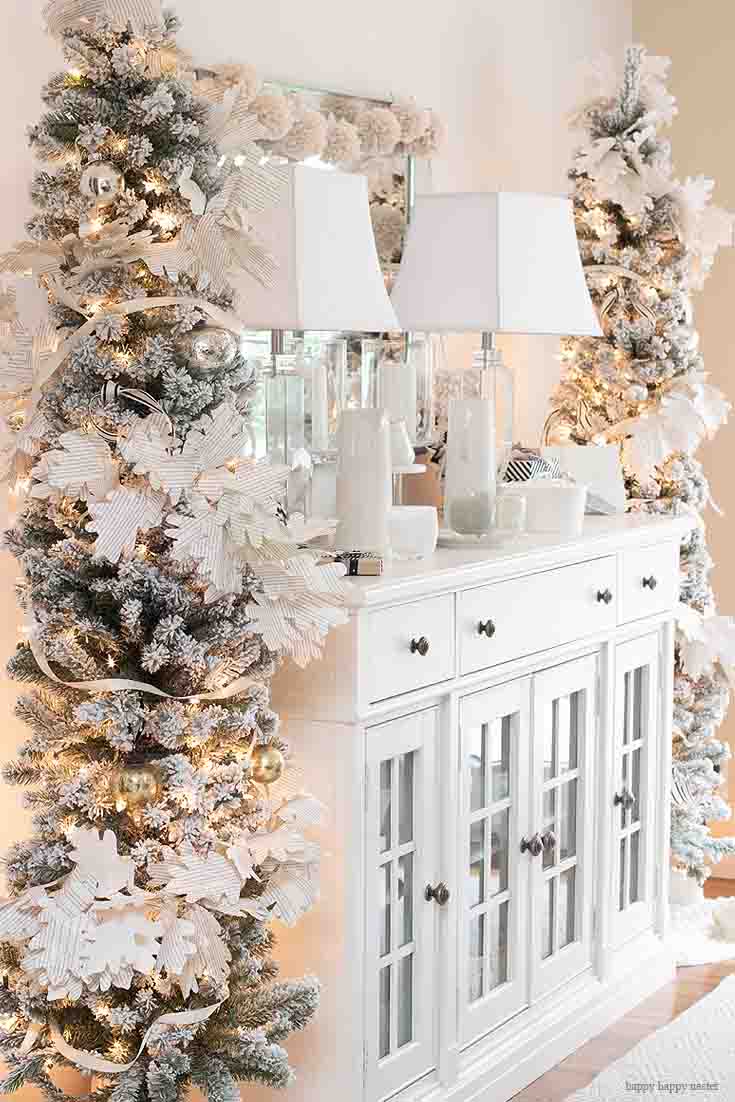 How to Choose a Flocked Christmas Tree
If you are reading this post, maybe you are thinking of purchasing an artificial Christmas tree, and you desire to learn more about them? Well, hopefully, I can help you out a bit in this decision. I've broken it down into a few categories.
Let's get started.
A Few Things to Consider When Choosing an Artificial Tree
Lights
I'm picky about lights. The hue that the lights emit can change the look of a tree. You see, white lights can give off a few colors. You would think that white would mean white, but there are two basic kinds of lights. I prefer the yellow glow rather than a blue hue. So, as you might have guessed, there are two choices when it comes to lights.
Incandescent lights are called traditional lights or classic lights. They give off a clear glow, and I prefer their color. In the above photo, I strung my own incandescent lights on these two King of Christmas trees.
Until recently, LED lights gave off a bluish light, and now they make them a bit warmer. So when buying a tree, make sure to buy the Warm LED lights if you don't want the blue tint.
How many lights should a tree contain?
Also, there is the issue of how many lights should a tree has? The standard is for every 1.5 feet, and there should be 100 lights. Here is an easy standard chart for lights.
Tree Height Number of Lights
7.5 – 8.5 ft 700 – 1,000
9 – 10 ft 1,000 – 1,300
12 ft 1,500 – 2,000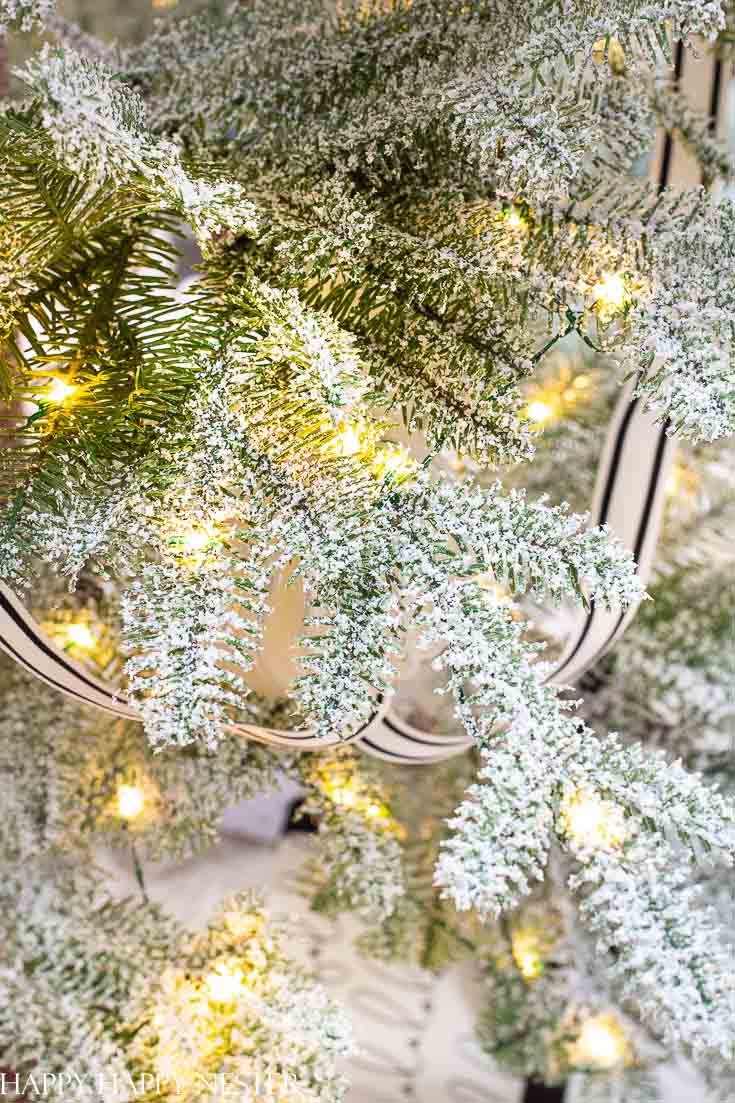 Needles
There are a few different types of artificial needles to choose from, and when you are buying online, it difficult to know what you are buying. The convenient thing about choosing a flocked tree is that the needles are covered so that their shape is less important.
These needles look and feel like real pine needles. They mimic a real needle both in structure, texture, and color. So the realistic pine needles are polyethylene plastic (Abbreviated PE) injected into a mold to form these needles. They are three-dimensional in shape.
Classic Needles/PVC Needles
PVC (or Polyvinyl Chloride) needles are thin and flat and more like a needle made out of paper. Some companies call them Classic Needles. Sometimes trees will include these needles near the trunk of the tree to create fullness. I have a tree-like this, and the realistic branches are on the outer edges of the tree.
Flocking
There are a few different ways that companies flock. Some trees have a light dusting, which is how my Balsam Hill Frosted Alpine Balsam Fir tree. And then others are pretty heavy, similar to those you'll find at the Christmas tree lots. I personally like the heavily flocked trees, but that's just me. I feel that the ornaments are more dramatic against a white tree.
Shape
There are so many different shapes to faux trees, just like real trees. Determine the place your tree will be in to decide which shape works best. I have some slim pencil trees that look nice in my dining room and flanking our front door. And I have another that is not as full and looks more like a Silvertip tree. I'm confident there is a tree out there that fits your style and home.
Let's Check Out Some Beautiful Flocked Christmas Trees
King of Christmas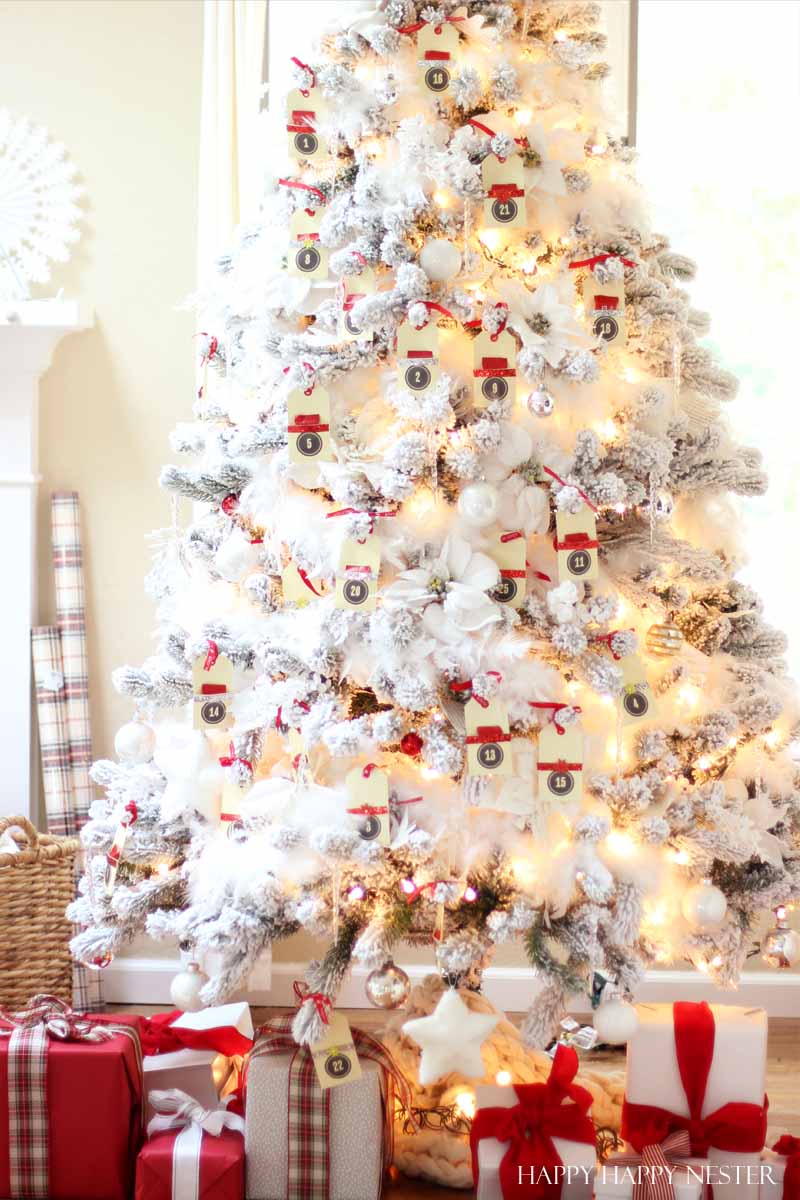 I love this tree. It has a fair amount of fake snow. It isn't too much that you can't place ornaments in between the branches. I would love it to be a bit more white, so I placed bits of white feathers from some feather boas I bought at the craft store. Also, the needles are realistic and don't have any PVC flat kind on the tree. This is my advent tree craft, and you can see more of my red and white holiday decor in this blog post.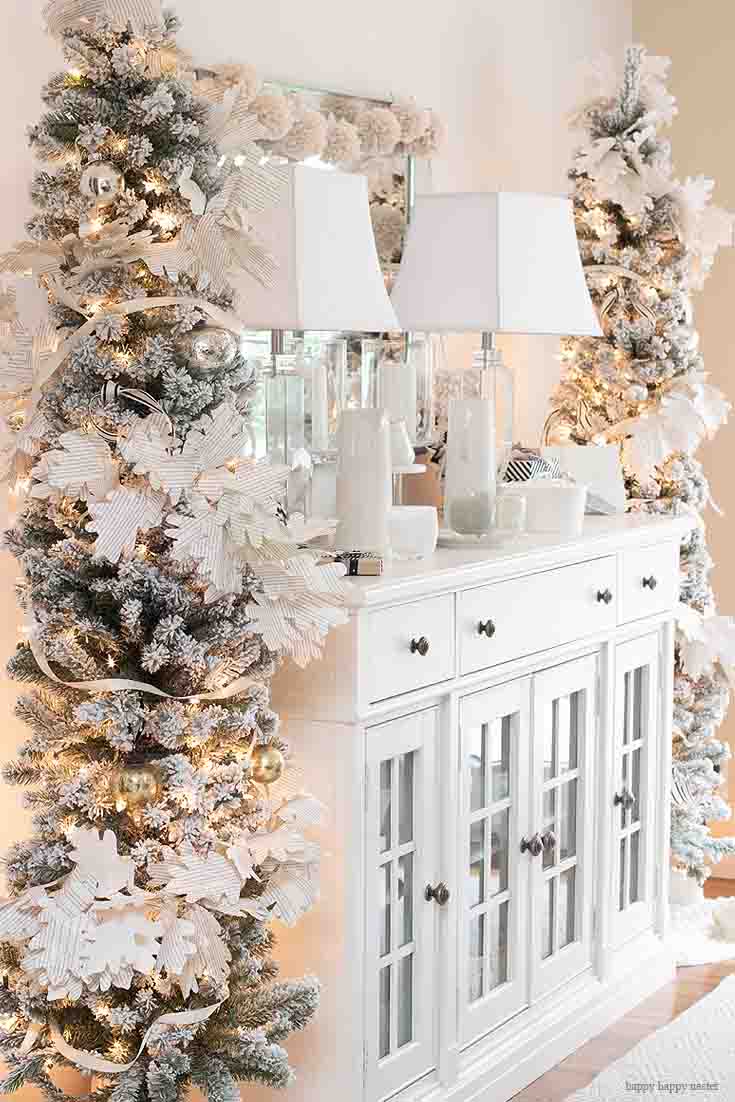 Right now, this is sold out, but I'm sure they'll restock soon. I love these slim trees, and they fit perfectly beside our buffet. You can read my review of these trees. I show them with the lights on and lights off, but mostly I have them lit all day long. I did buy them unlit and strung my own lights on them.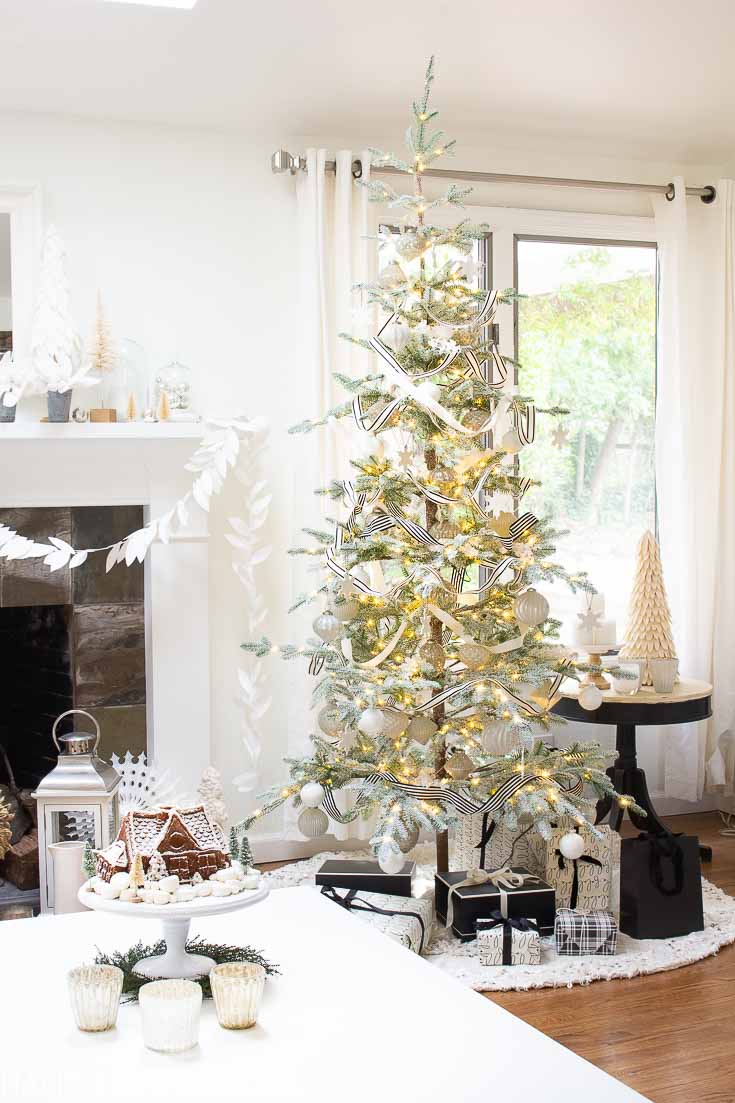 This is my pretty holiday tree from last year. It is lightly dusted with snow and a bit more open. It looks very realistic, which I love. Their profile is smaller than most artificial pines. If you want to view more of my Balsam Hill Tree review, then hop on over to the post.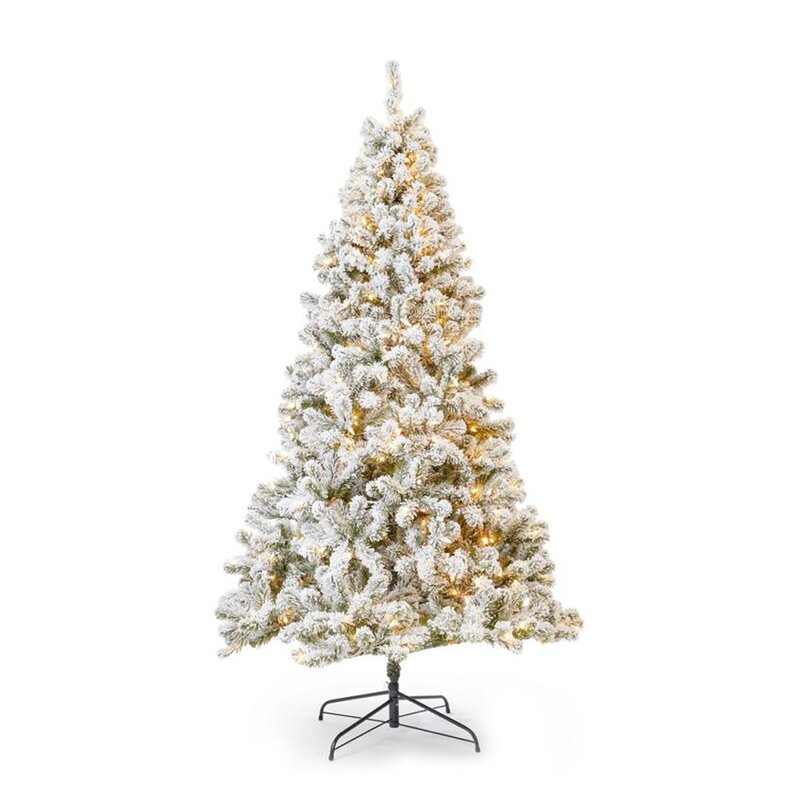 Now I'm going to post trees that I don't own, so I hope that is ok with you. These trees appear beautiful, and I had to share them over here. This is such a gorgeous find, and I love that Wayfair lists how many tips are on the different size trees.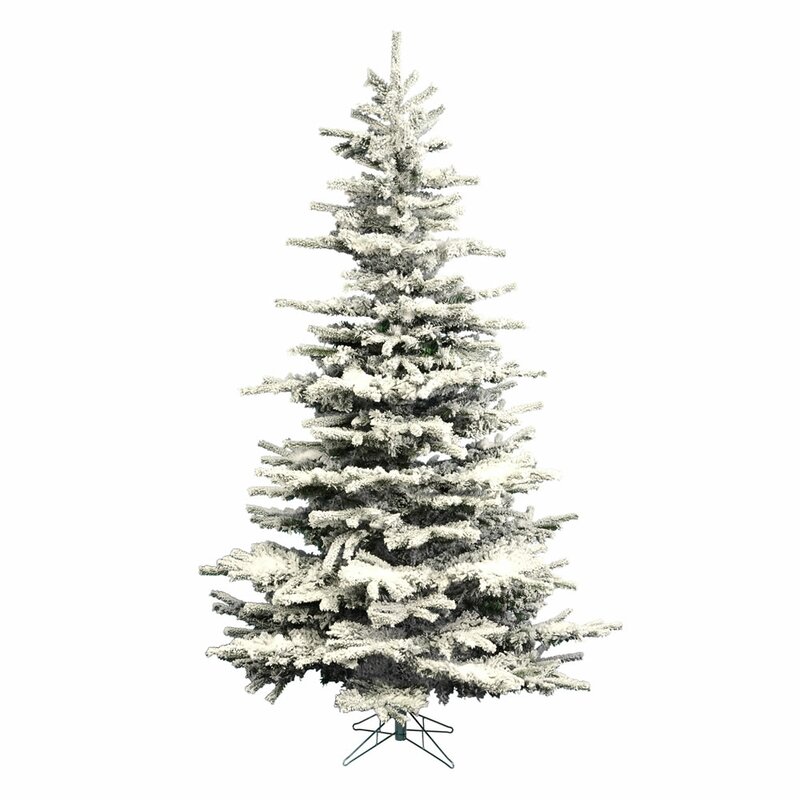 This looks very similar to my Balsam Hill tree. It looks fuller, so if you like this look, then maybe this is a better fit.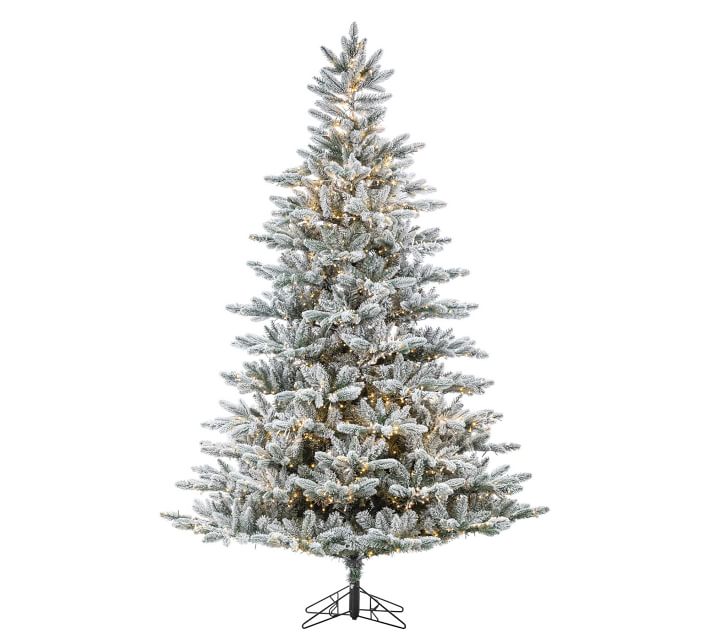 Fill your home with holiday magic. The Pre-Lit Flocked Faux Redwood Pine Tree adds so much holiday cheer and boasts 1849 branch tips for the whole family to decorate. It glitters in 2000 shining lights, to inspire all the awe and wonder of the season. This stunning evergreen is constructed of fire-proof materials and crafted to last for a lifetime of holiday memories.
I know it is a bit early for a holiday post, but I thought how to choose flocked Christmas trees would be helpful timing.
Thanks so much for stopping by!
Cheers,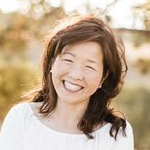 Latest posts by Janine Waite
(see all)