Looking for a realistic faux Christmas tree? This Balsam Hill Christmas Tree Review will help you decide about purchasing the Frosted Alpine Balsam Pine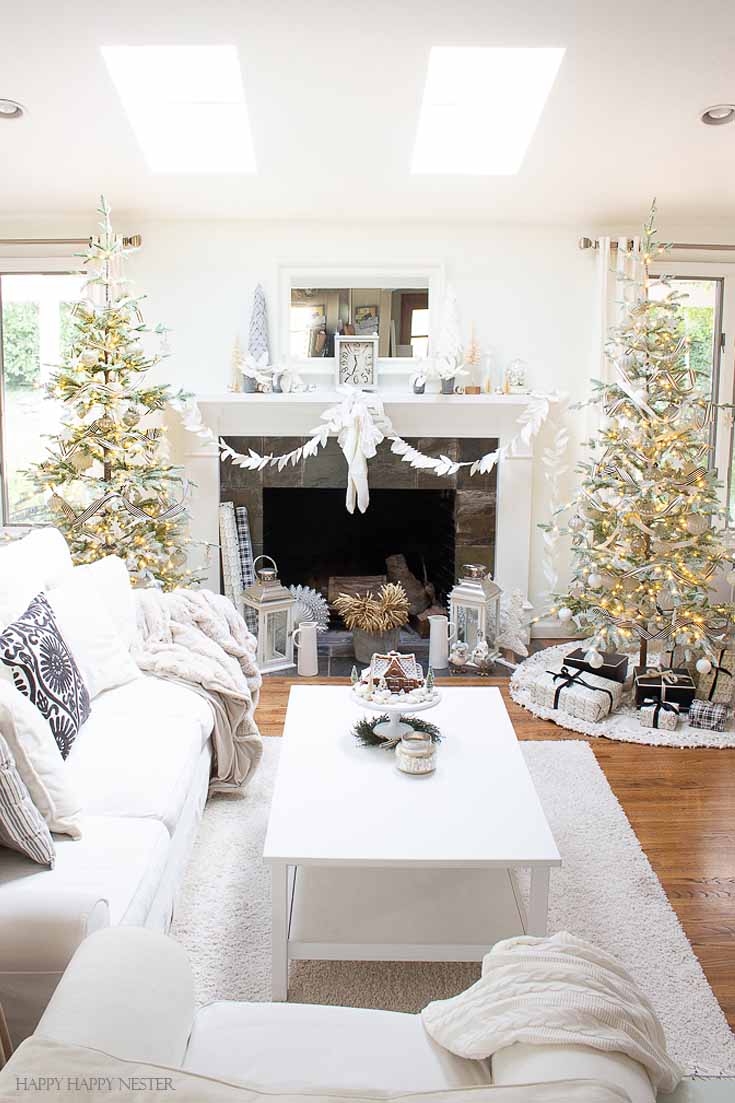 *I received free product from Balsam Hill, but the opinions in this post are all mine.
I've always loved this tree and I'm super excited to share the different specs about this tree. I know it is a hard decision buying these trees, so definitely do your homework before you take the plunge.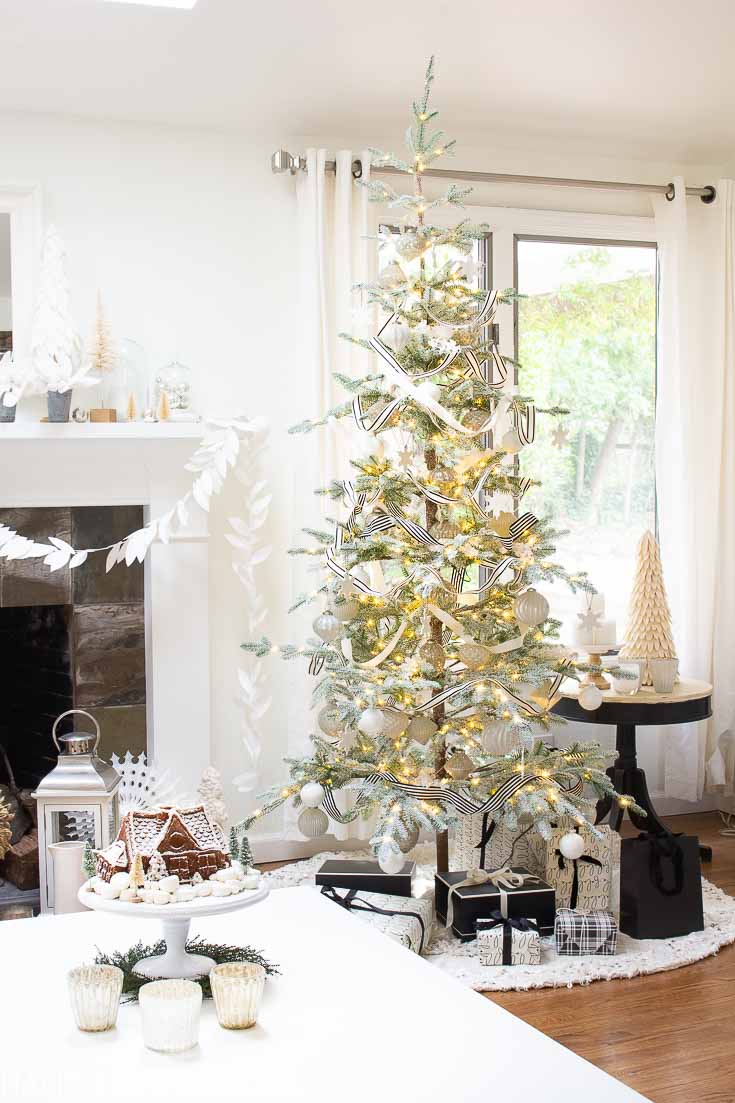 When viewing this Balsam Hill Christmas tree review just note that this is a specific tree that has the most realistic needles. 
Let's Take a Look At The Balsam Hill Frosted Alpine Balsam Fir Tree
Size
I received the 7.5 ft tree and in our small living room, the two trees fill the room quite nicely. I know that this tree is what they consider their sparse line. I especially like the open tree since I feel that it looks more realistic.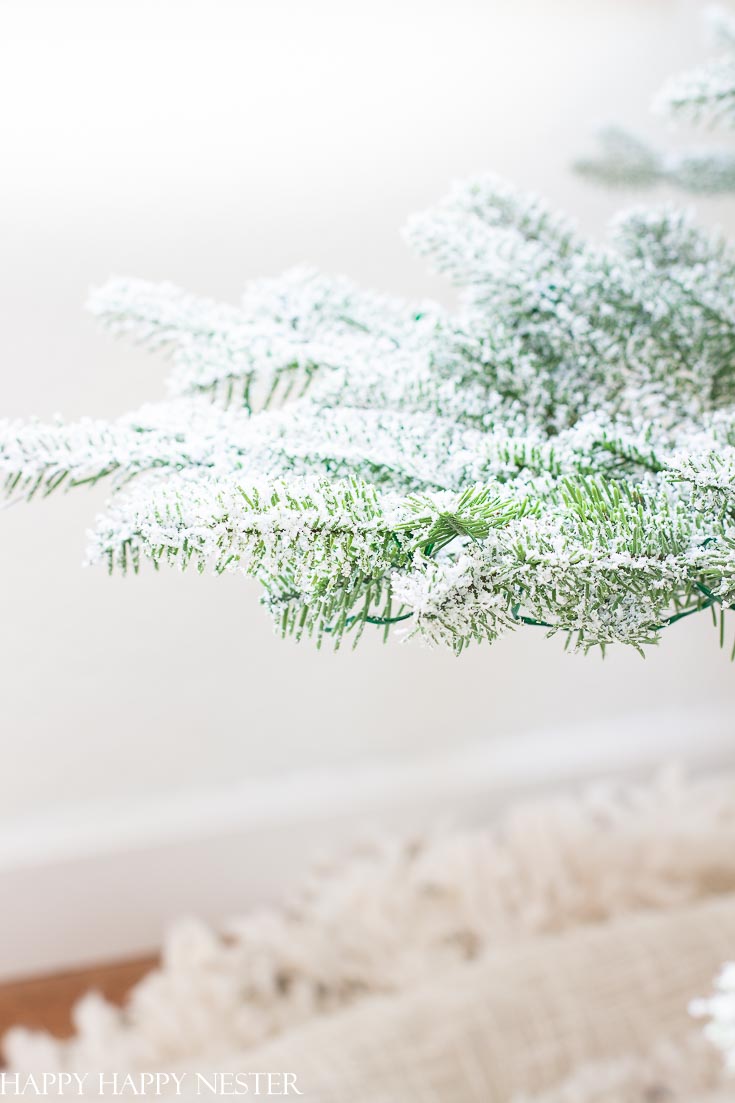 Branch Details
It is probably a little difficult to see in this photo but parts of the branches have true needle foliage. Every needle is this realistic pine needle. No flat plastic needles but rather three-dimensional style needles that are actually a tiny bit prickly when you touch them. You can see a bit of shine from the plastic but the faux snow, makes it look super real. The lower branches are bendable but I found the tip-top branches are a bit stiff.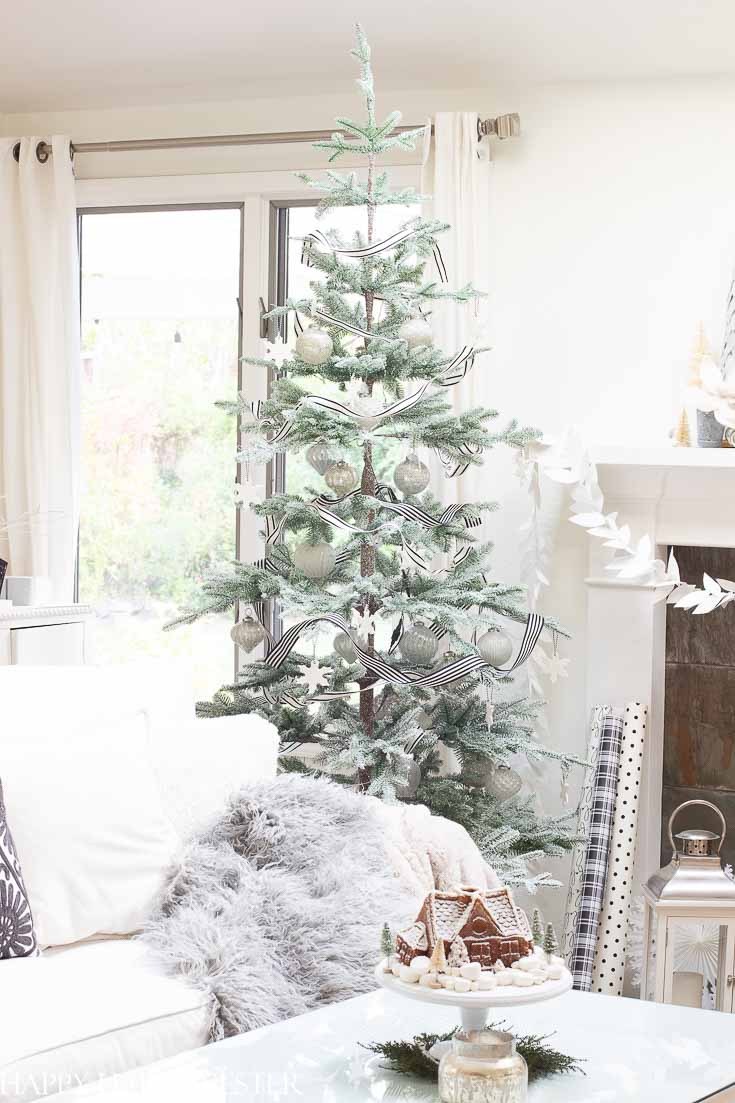 The Tree Lights Off
If you are like me, you want to see what the tree is going to look like in your home. So, here it is with the lights off. You can see that it casts a blue-green color. I'm ok with this color, but I do like a tree that looks warm. My other faux tree review has the exact same thing going on. 
Tree Lights On
I like the tree with the gold hew so I keep my tree lit during the day as well as the evening.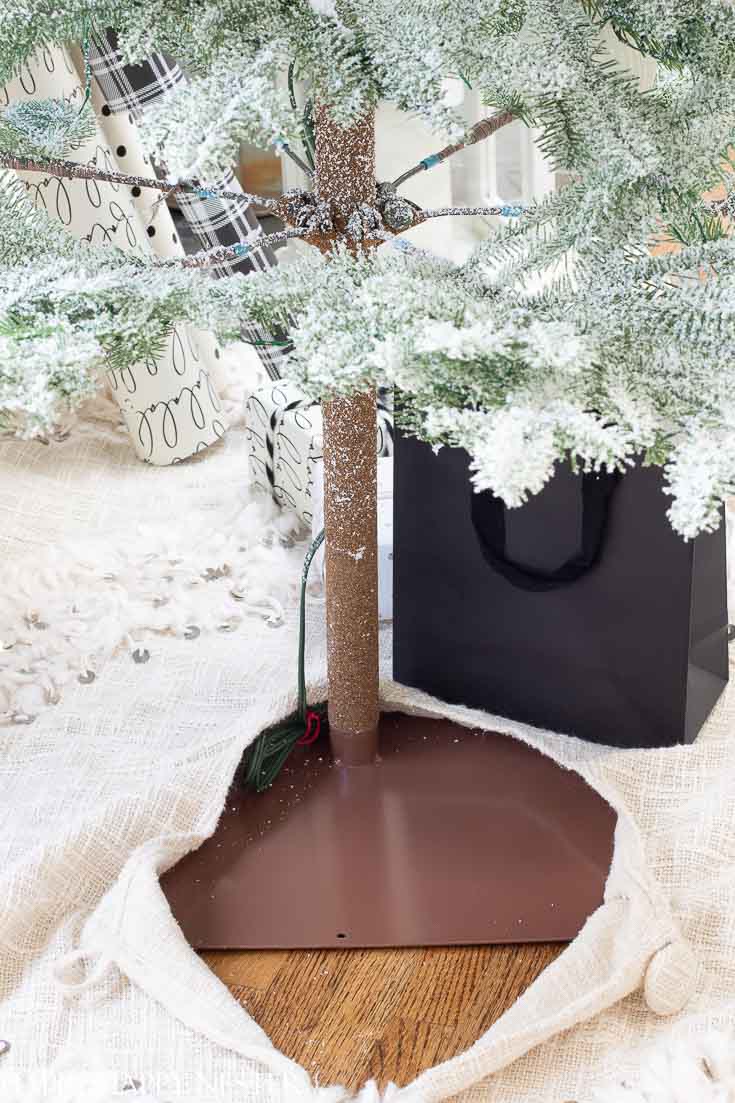 Tree Stand
This stand is a bit different than any stand that I have. It has a sturdy plate that the tree trunk fits into. For the most part, the tree is pretty sturdy and doesn't feel that tipsy. If I move it with my hand it will rock back and forth but it doesn't fall over. So, you'll want to cover this metal stand and Balsam Hill has a wide variety of tree skirts.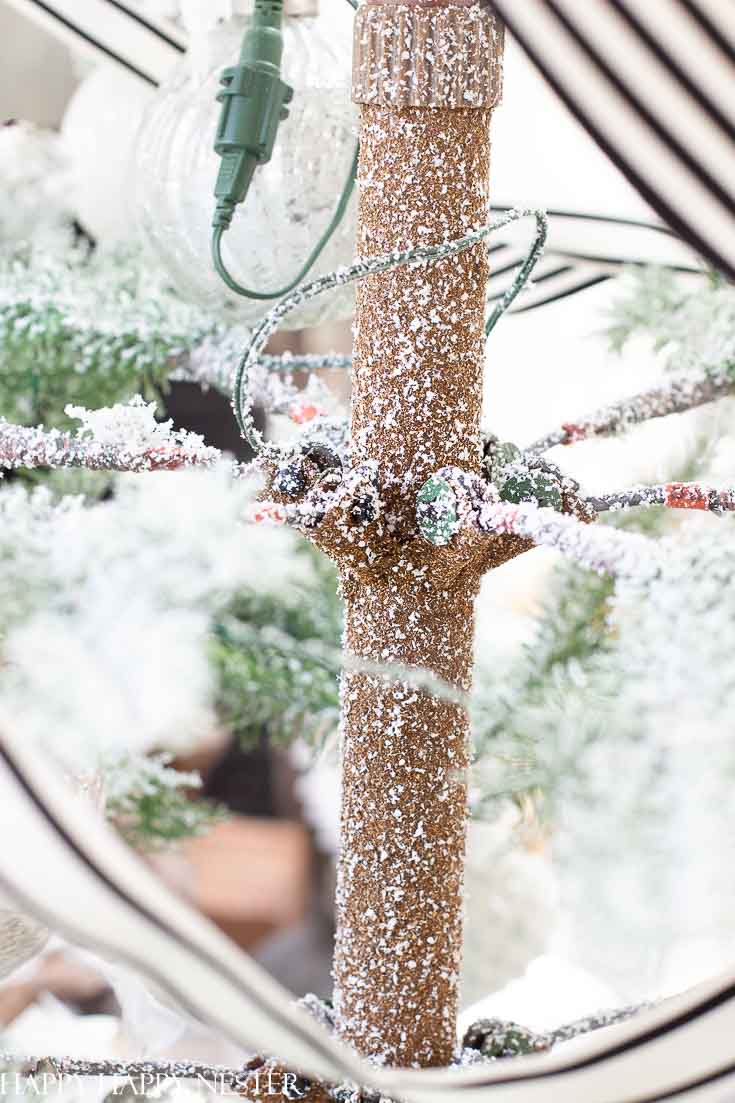 How The Branches Interlock
I love how little space these branches take on the trunk. When I took each part out of the box and assembled them they just fell into their natural position.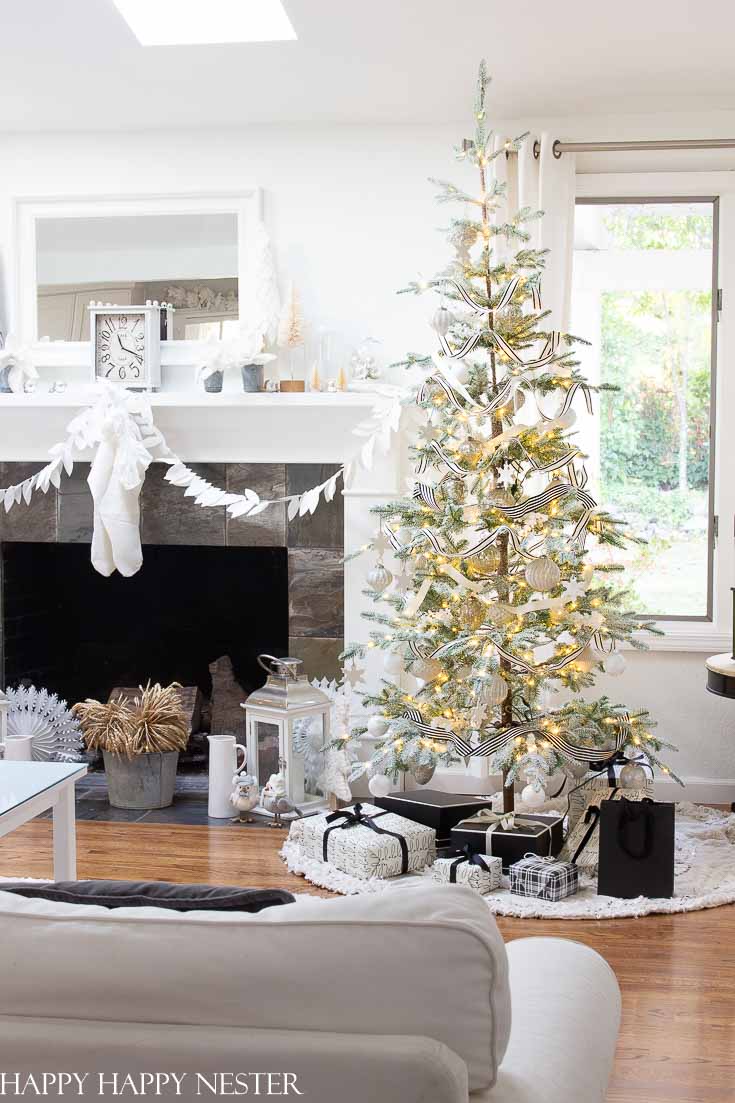 Christmas Tree Lights 
Ok, this sold me, once you place your tree trunks together and plug it in, the lights automatically turn on. The electricity is wired in the tree trunk, so no need connecting wires from each section. All my sections connected and all the lights worked in both trees.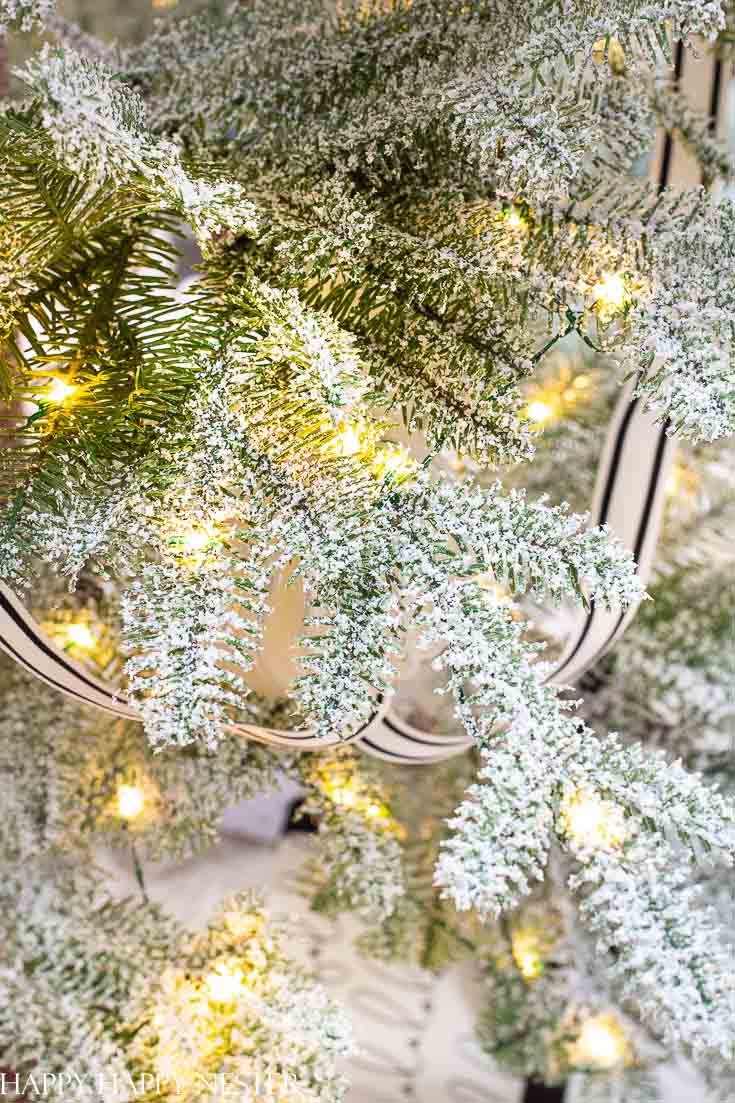 Tree Flocking
So Balsam Hill says that "foliage is heavily flocked to mimic the appearance of beautiful snow-covered branches." As you can see in the photo, the snow flocking is made up of fine pieces compared to my other Christmas Tree Review. I like this dusting of snow as opposed to a big clump of snow. In my opinion, it looks like a tree that just got a touch of the first snowfall and I like it. By the way, this tree comes without flocking as well.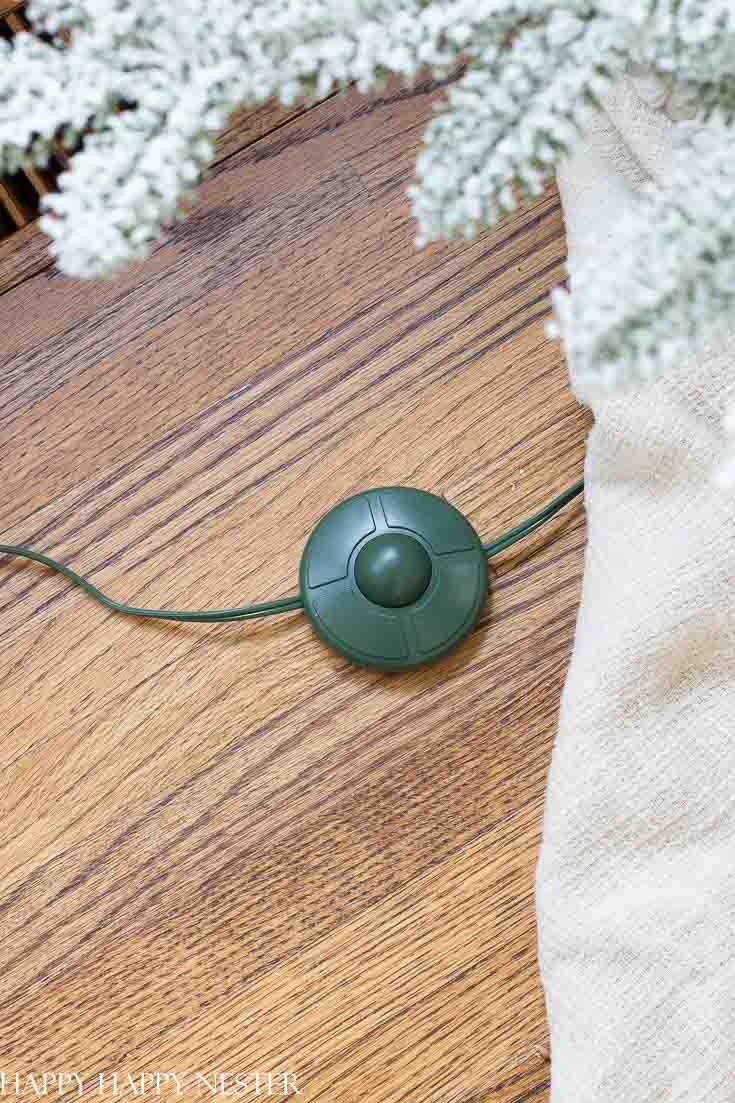 Christmas Light Button
Love this feature too, just step on this floor button and it turns on the tree lights.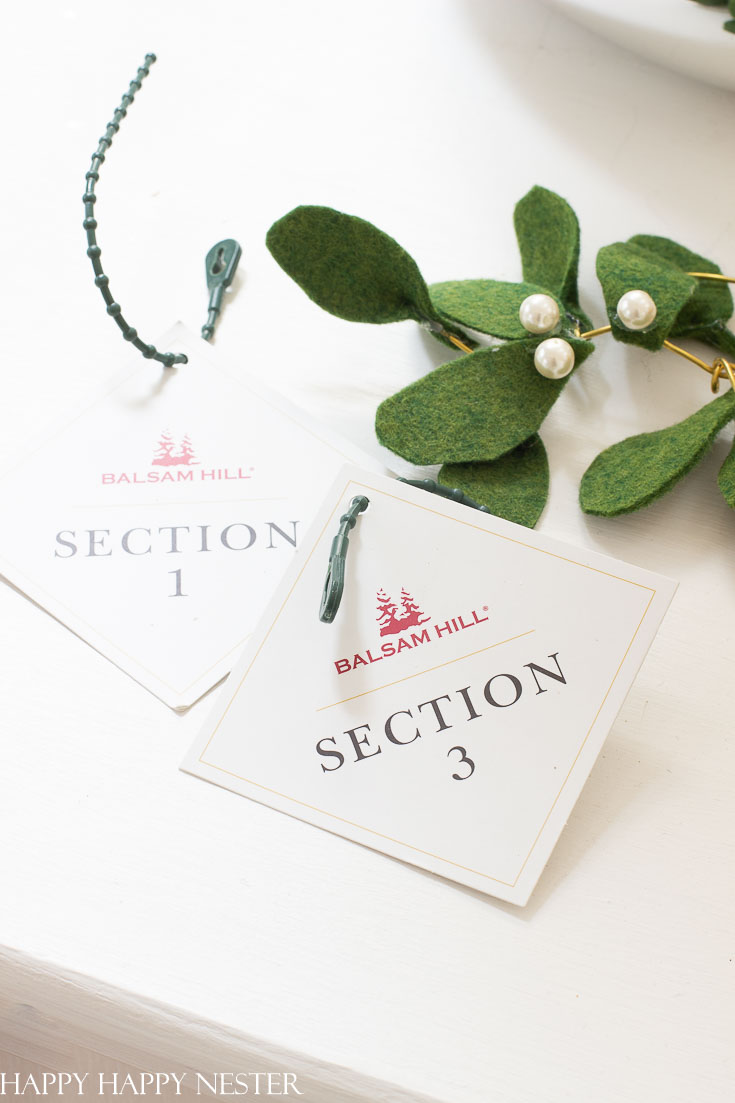 Tree Sections To This Christmas Tree
This Frosted Alpine Balsam Fir comes in three sections. Each section is tagged with a letter. I'm pretty certain that I'll be able to figure out which section is which when assembling the tree next year.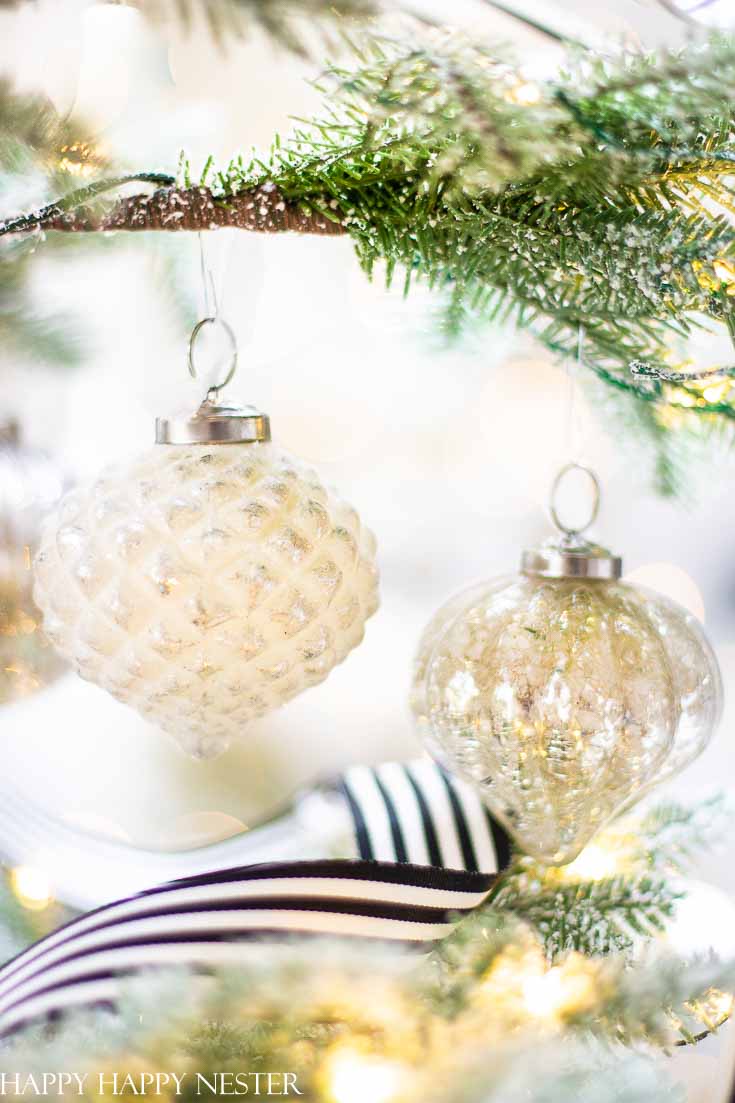 Mercury Glass Ornaments
I love this collection of ornaments. They are high quality and just add that pretty sparkle and vintage style to the tree. It is amazing that I received a couple of boxes of them and not one arrived broken.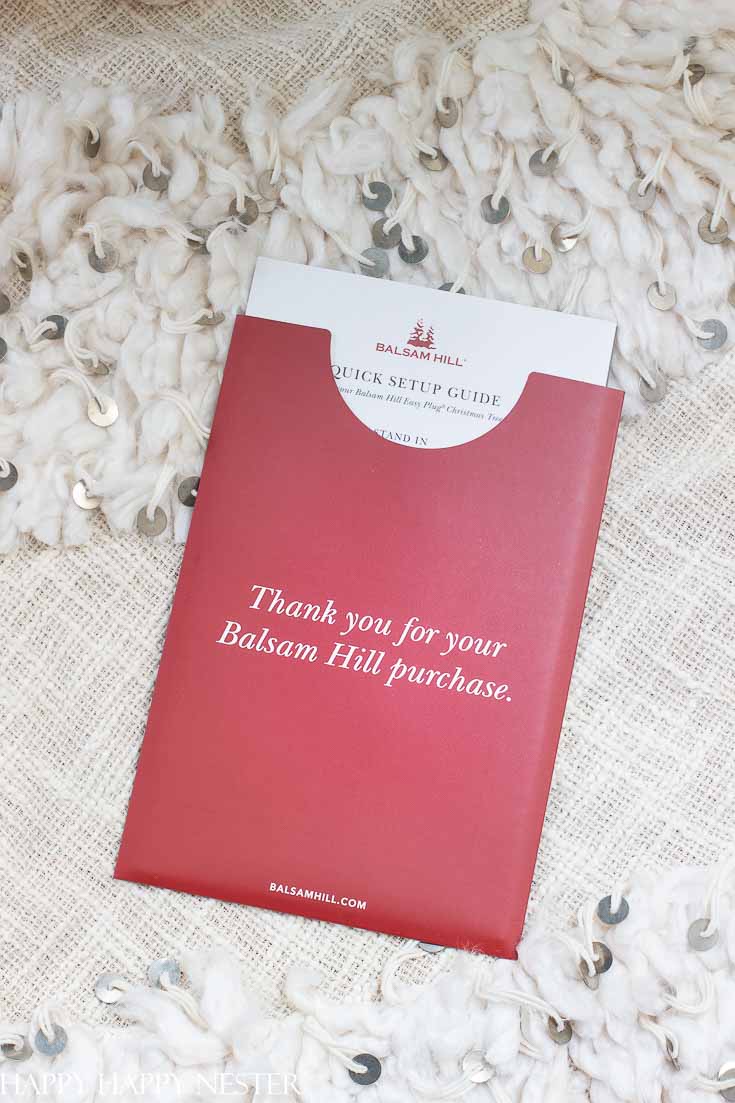 I love that their directions come in a nice package as well as some gloves and a storage bag. Balsam Hill definitely takes great care of shipping and crafting its trees. 
I hope you found this Balsam Hill Christmas tree review helpful. I know that they have three different styles of needle foliage and the Alpine is the most realistic. If you buy this tree I feel like you'll love it. Just be aware that it is pretty skinny compared to the big bushy trees. But, I love the elegant, airy and skinny trees. The bigger trees overwhelm our small living room.
Cheers and Happy Holidays, 
Here are my friend's beautiful trees!
Thanks to Janine at Happy Happy Nester for putting together this tour and to Balsam Hill for providing the trees and beautiful decorations! Now, head over and see the other inspiring holiday decorating ideas from my friends!

Happy Happy Nester // 2 Ladies & A Chair // Finding Lovely // Modern Glam // Tatertots & Jello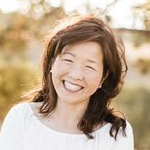 Latest posts by Janine Waite
(see all)