Tis the season to celebrate now with this collection of Beautiful Artificial Christmas Trees.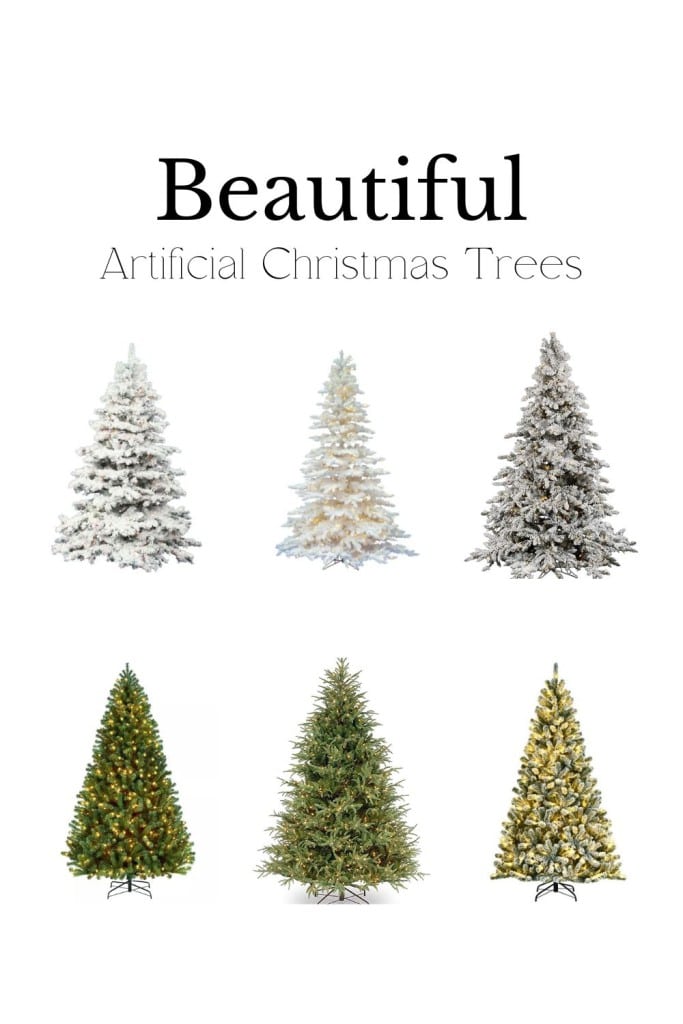 Tomorrow is the first of December. Do you know what that means? It's officially appropriate to start decorating for the holiday!
The best way to start styling your home for the season is by setting up your tree!
Whether or not you're buying one from a Christmas tree farm or browsing online for the latest look, I have a collection of gorgeous choices that I know would look fab in your home.
Well, come on, and let's start talking about trees: the most basic decoration for Christmas time.
White
Flocked
Green
Pre-Lit
Amazon
Beautiful Artificial Christmas Trees
WHITE
White is one of the prettiest colors for wintertime. If you agree, check out this selection because it's right up your alley. I adore the color and look of a white Christmas tree because it makes me wonder what a snowy season would look like. Whatever style, color scheme, or look you're aiming for this year, I guarantee a white tree would look fantastic in the mix.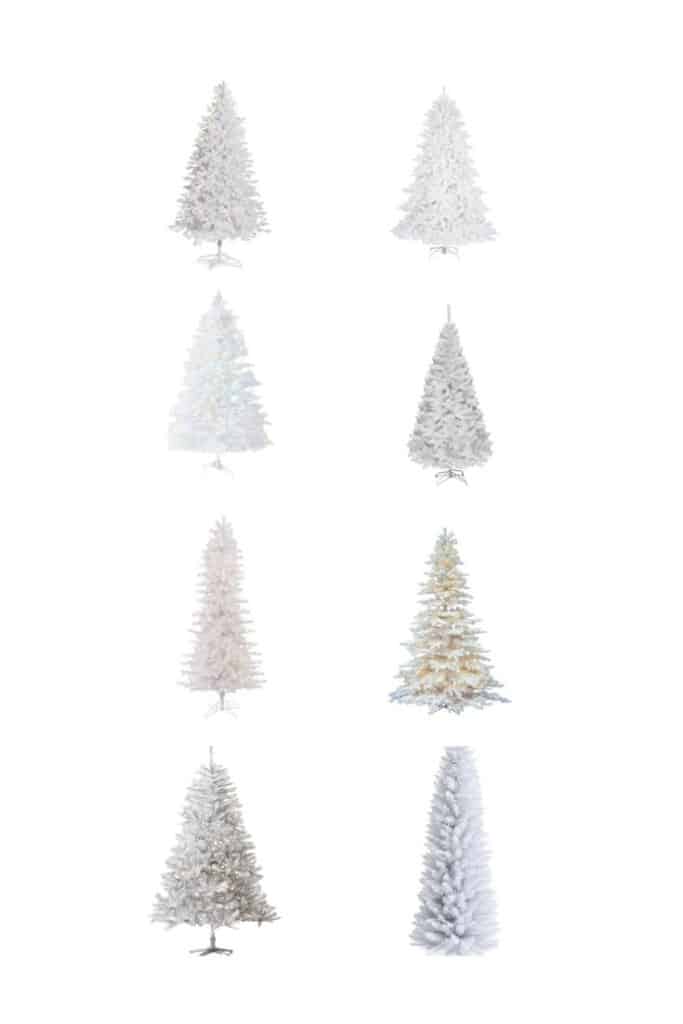 Sources: 1 l 2 l 3 l 4 l 5 l 6 l 7 l 8
FLOCKED
Now to my favorite section of this post, it's time to look at flocked Christmas trees. Whatever height or width you want, this post has it all in multiple variations! I set up flocked choices yearly because nothing looks better in my home. If you're on the edge of deciding what type of tree to go for, this is your sign to choose flocked, my friend 🙂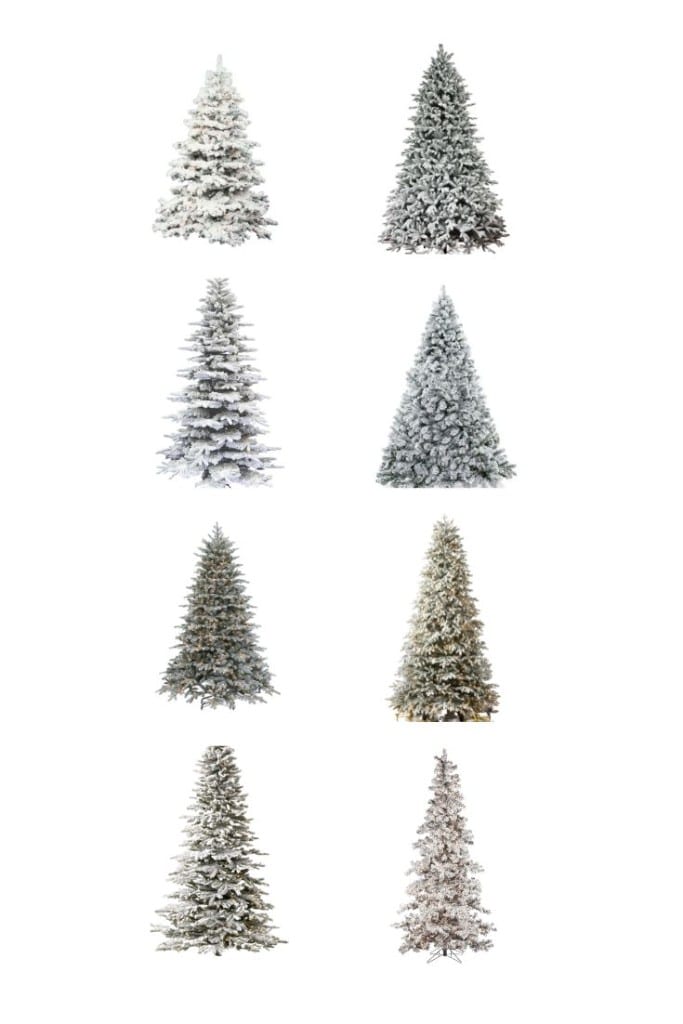 Sources: 1 l 2 l 3 l 4 l 5 l 6 l 7 l 8
GREEN
One of the best colors of Christmas is green, so include a whole section dedicated to GREEN trees! Green is your go-to option if you don't like white and don't enjoy flocked. It's natural looking even when artificial, and you won't have small flakes of white fuzz everywhere in your home. Give this collection a look to find a beautiful artificial Christmas tree!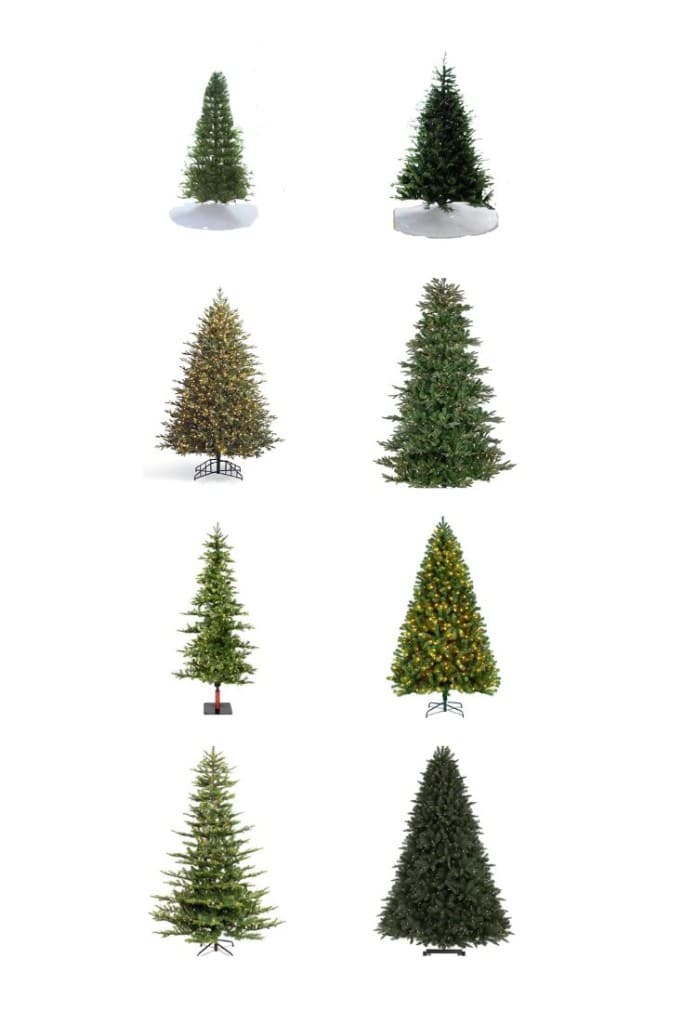 Sources: 1 l 2 l 3 l 4 l 5 l 6 l 7 l 8
PRE-LIT
Lastly, we have a collection of pre-lit trees of all types, shapes, and sizes because why not. I appreciate how simple it is to set up a pre-lit tree, even when most of the fun of the season is setting up the tree! If you want something quick and easy, here is a pre-lit tree ready for the heart of your home.
Sources: 1 l 2 l 3 l 4 l 5 l 6 l 7 l 8
AMAZON
Wait, there's more! Here is a collection of beautiful artificial Christmas trees from Amazon. This website is one of my favorites and considered a go-to when shopping last minute or decorating for a season because with prime, packages arrive before you know it. Whether you have prime or not, Amazon is still an incredible source of inexpensive and durable trees.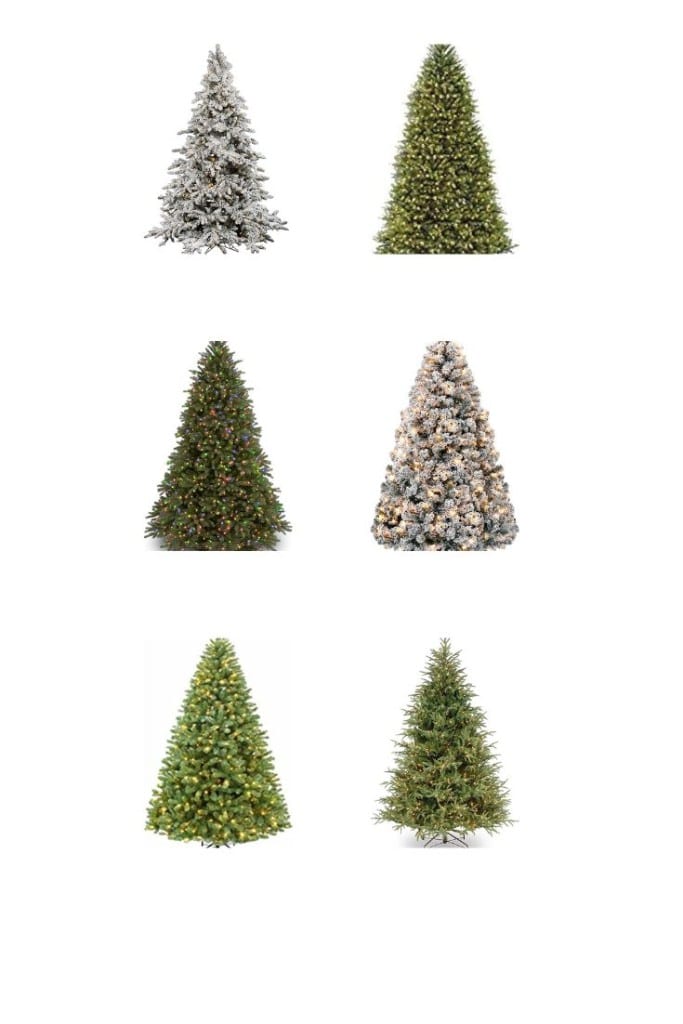 Sources: 1 l 2 l 3 l 4 l 5 l 6
I want to share my favorite brands for Christmas trees!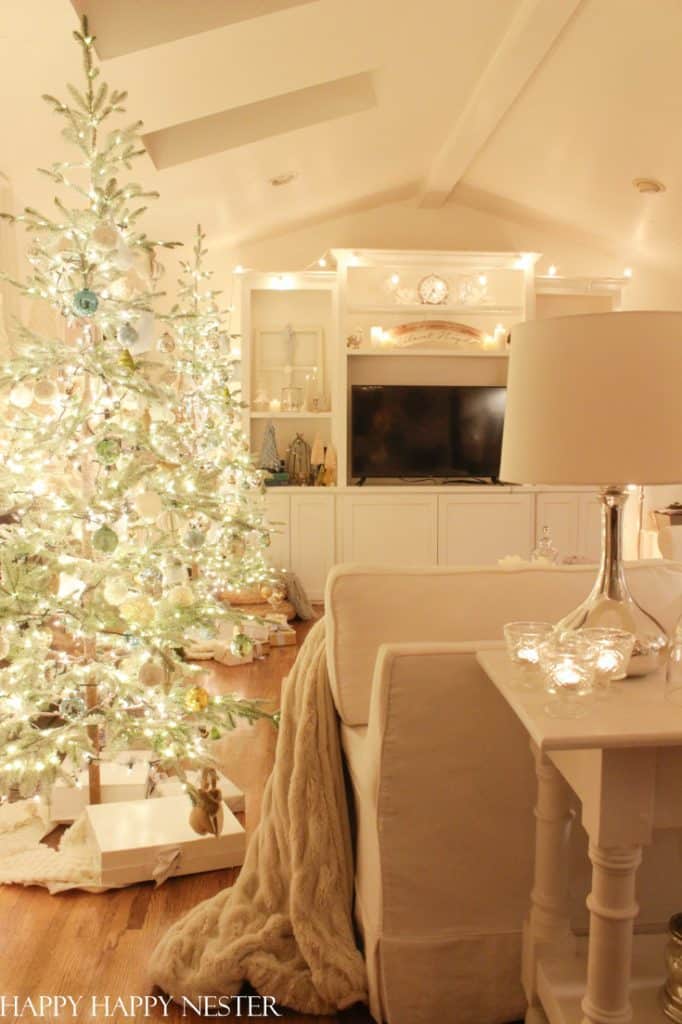 I love King of Christmas and Balsam Hill trees because they're attractive options for my home and always create that winning winter wonderland look.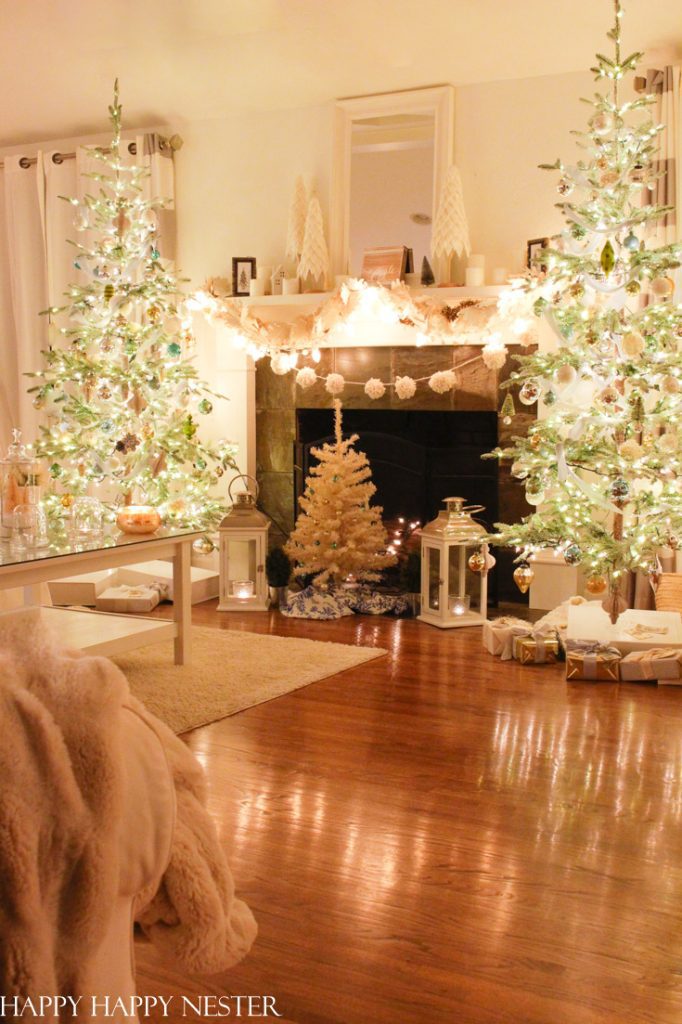 I'll include a whole post on how I decorated our home one year for Christmas. It has all the details of decorations, trees, colors, and more!
Here's the post: Cottage Christmas Decor Ideas
Wait, there's still more. Since I love King of Christmas and Balsam Hill so much, I decided to review their trees to help you choose your perfect tree.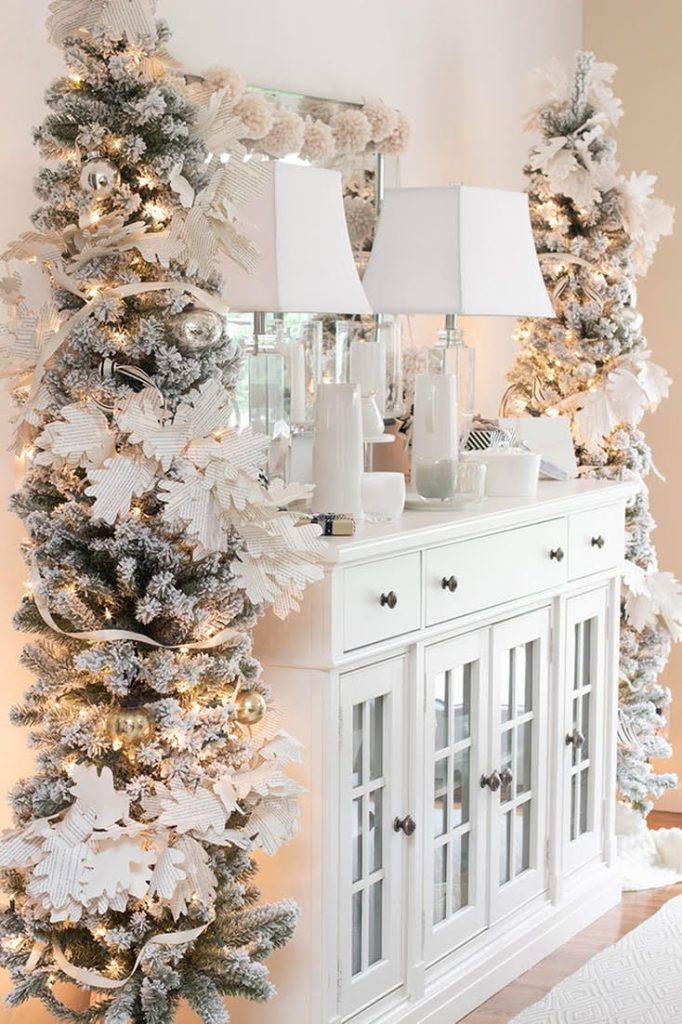 Here is the King of Christmas review post (above): My Prince Flock King of Christmas Tree Review
Here is the Balsam Hill review post (below): Balsam Hill Christmas Tree Review
---
Hello!
Thanks for taking the time to check out this collection of beautiful artificial Christmas trees! I had such a fun time writing this post.
I now have found inspiration for this year's look 🙂 Hopefully, you did too!
Stay tuned for more Christmas inspiration on the blog, including recipes, crafts, and decor ideas from my home to yours!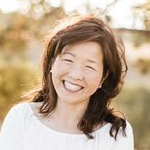 Latest posts by Janine Waite
(see all)