It is official, the holiday season has begun. My trees are up, and this post of my Prince flock King of Christmas tree review is the today's topic.  If you are thinking of buying these trees, perhaps my honest opinion will help you decide.
Welcome to my review, but first things first. If you are joining me from Edit and Evelyn a big hello is in order. Cindy's gorgeous flocked tree is decked out in her master bedroom. You are in for a big treat since this tour includes some remarkable bloggers!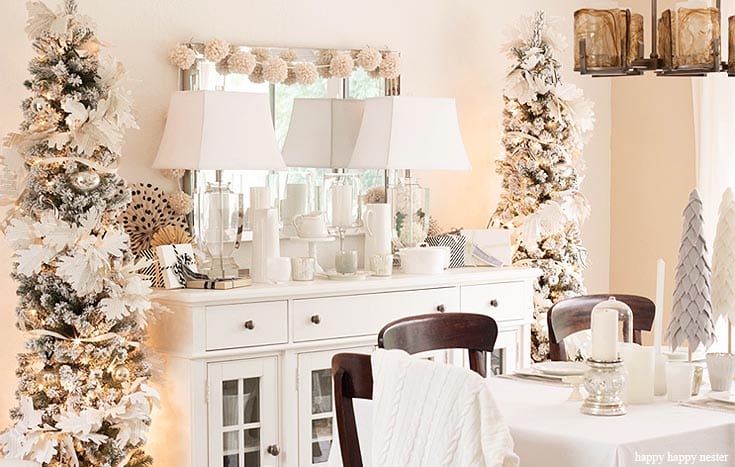 The Following Post is Sponsored
My Prince Flock King of Christmas Tree Review
Ok, I think it was around August, my dear friend Janet, from the blog Shabbyfufu approached me about participating in a King of Christmas tree tour. I'm so lucky that I own two of their trees from past years. Last year's I decorated a Prince Flocked Tree in my red and white Christmas tour and the year before that I styled an all-white tree. So, when Janet asked me if I would like another tree, I was kind of reluctant since our house isn't a big one and I'm not sure where I would place another tree.
Well, if you know Janet, she doesn't take no for an answer, so I quickly found these two Prince Flock Pencil Christmas Trees. Well, the rest is history. The minute I got one of these trees up in my dining room, I knew it was a perfect fit.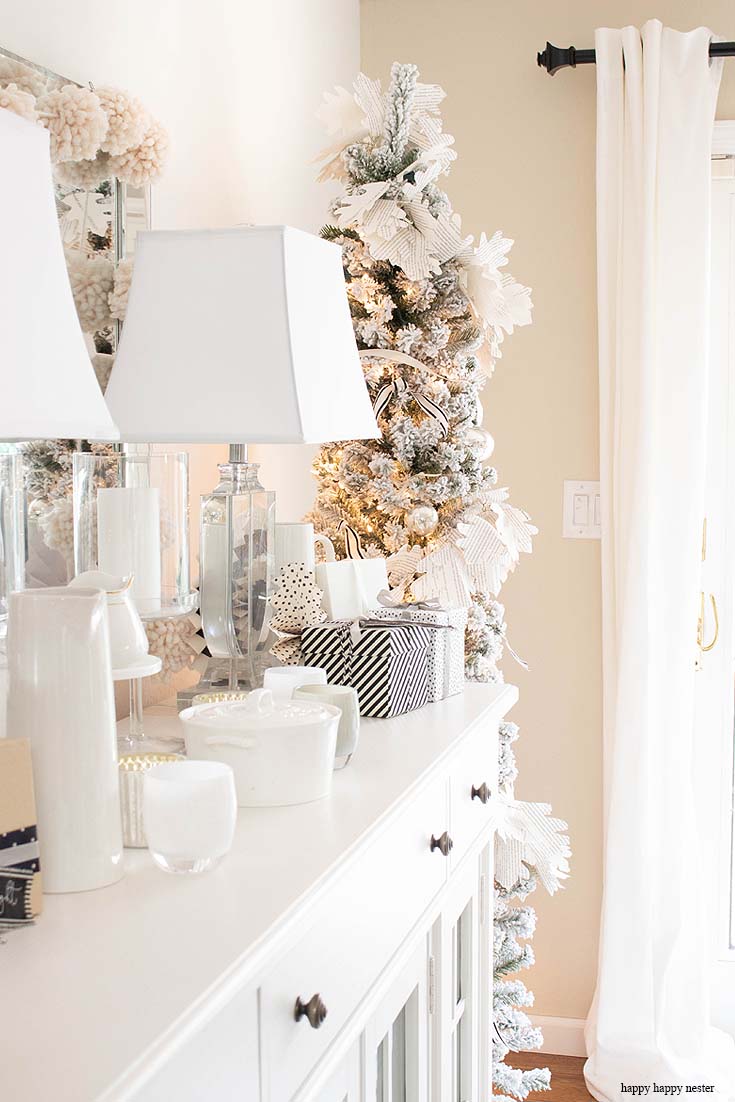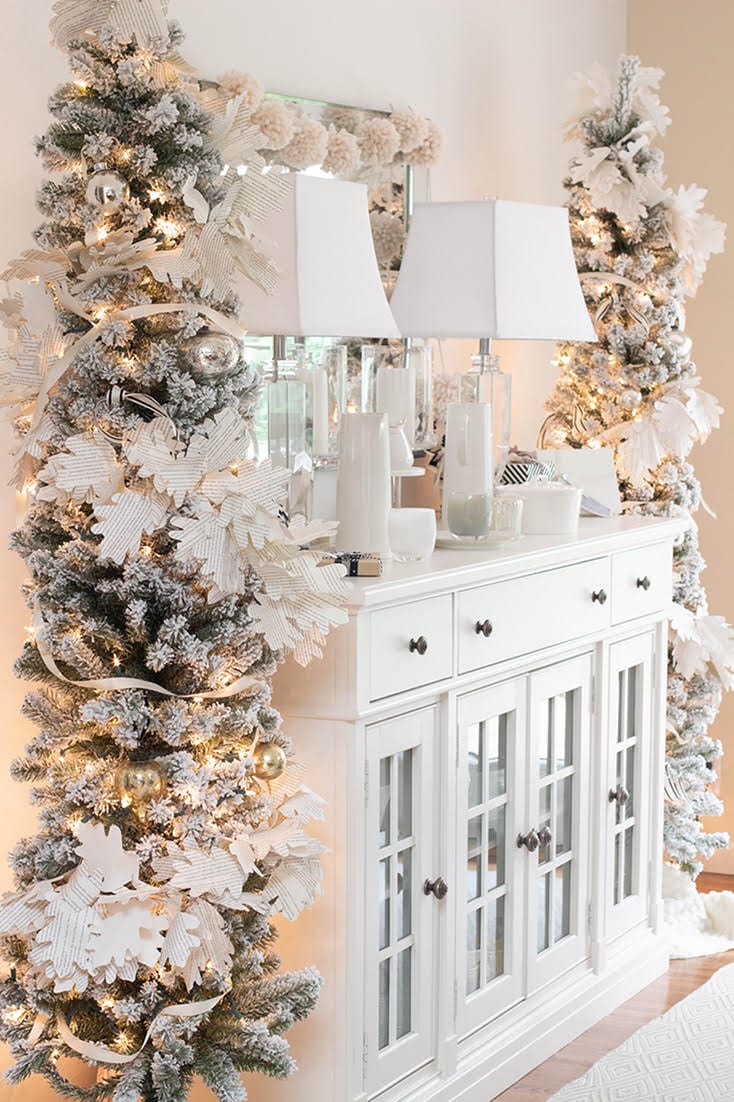 If you are considering buying these trees, I think you'll find my Prince Flock King of Christmas Tree review helpful. Ok, if you are game, let's dig in.

How Does it Arrive?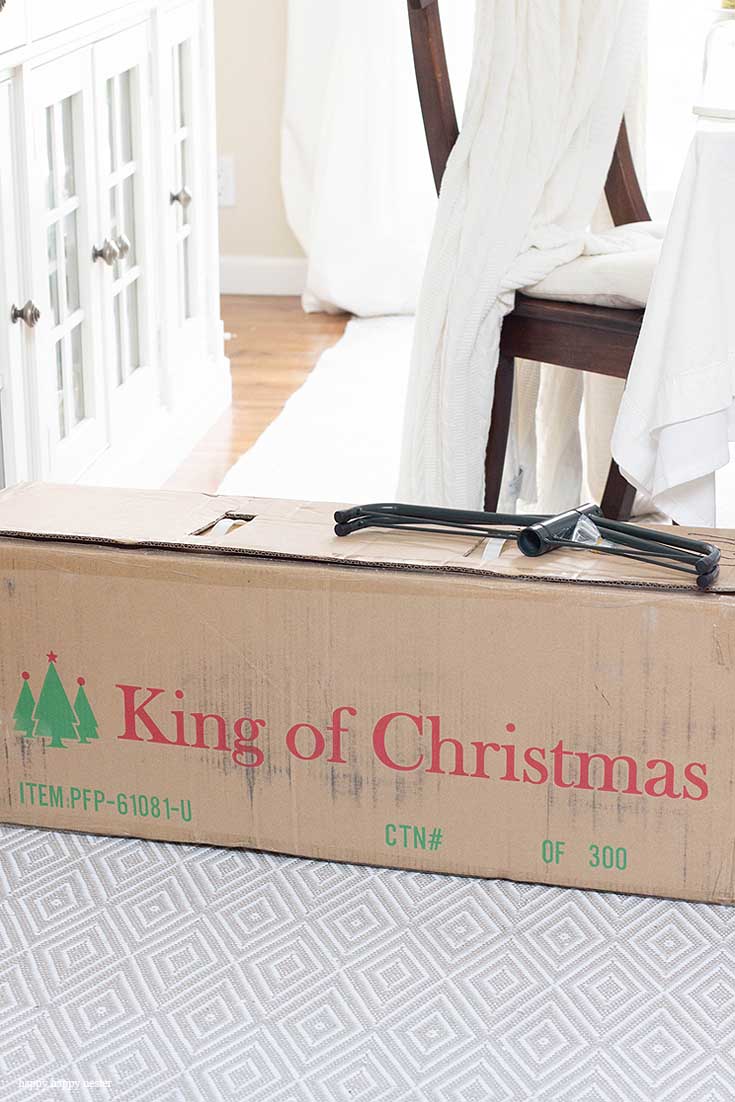 Well, I'm impressed with King of Christmas and how efficiently and compact they package their trees. Also, it was intact, and the box wasn't the slightest bit damaged. Note the handles for carrying the tree. Also, this size tree fits nicely back into the box, no struggling with the box.
How Easy is it to Put Together the Tree?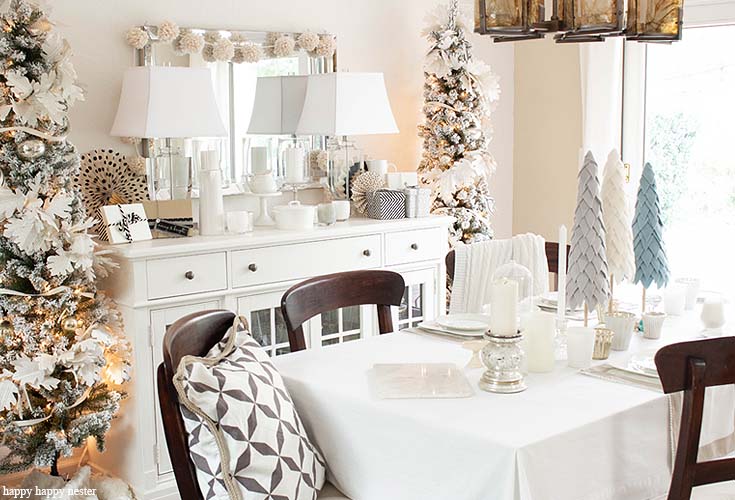 Let me say that it takes maybe five steps and probably under five minutes.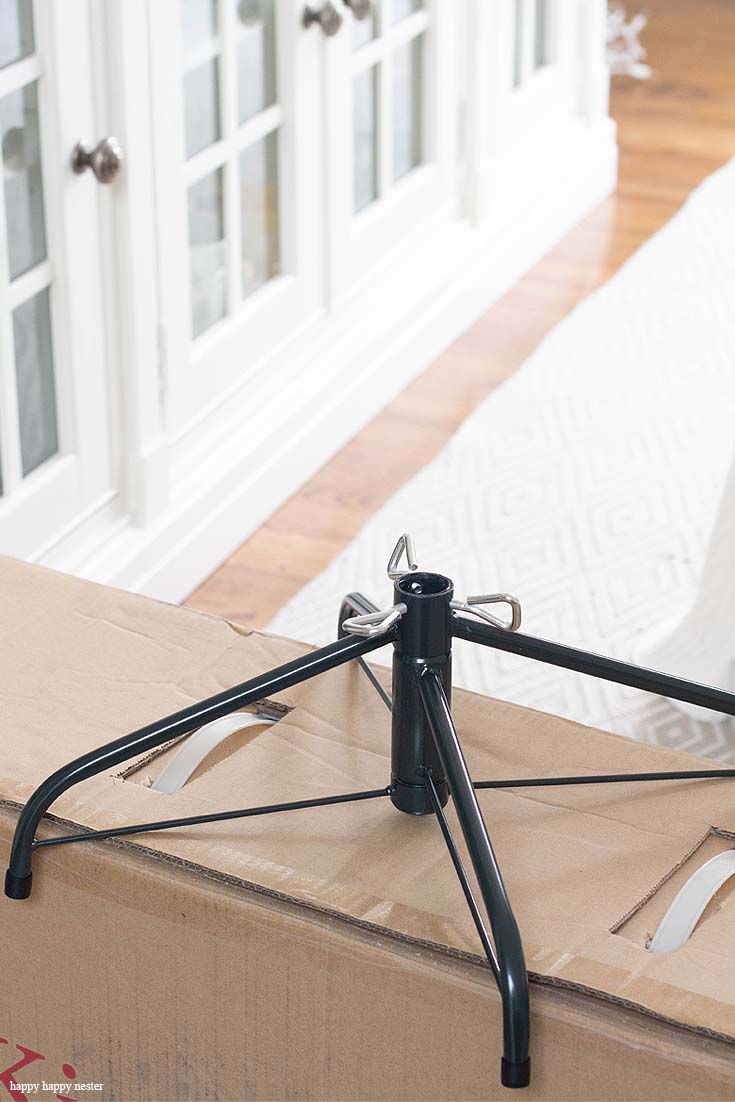 1. Open the tree stand legs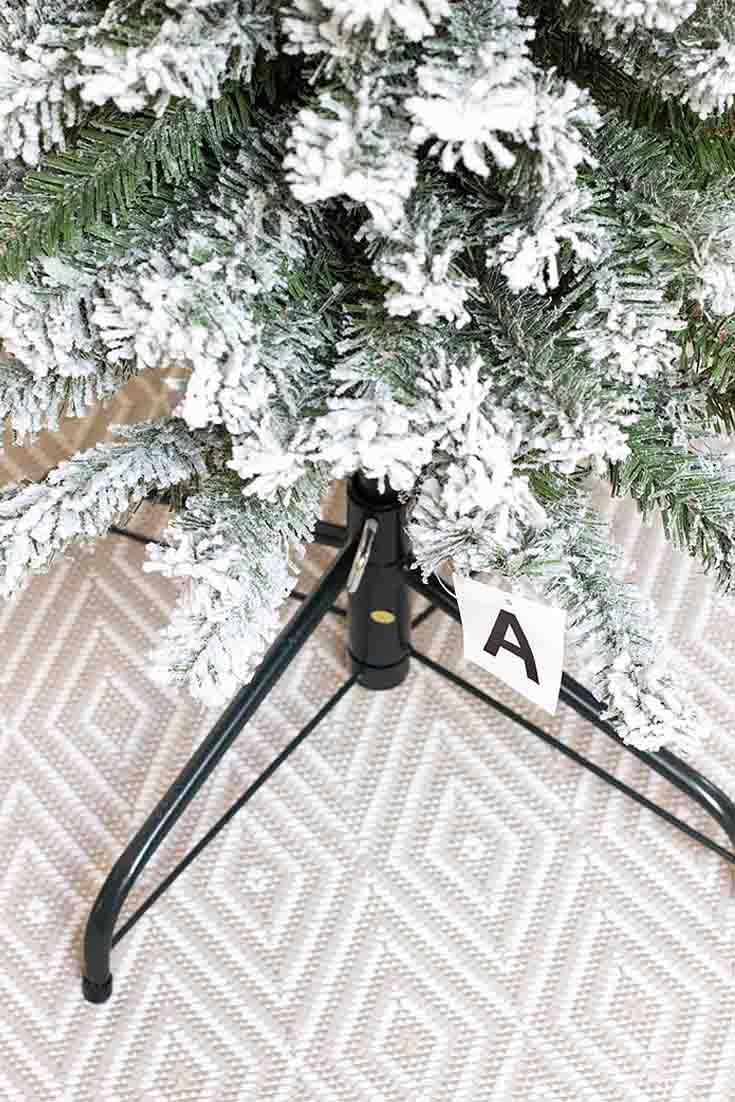 2. Place section A on the stand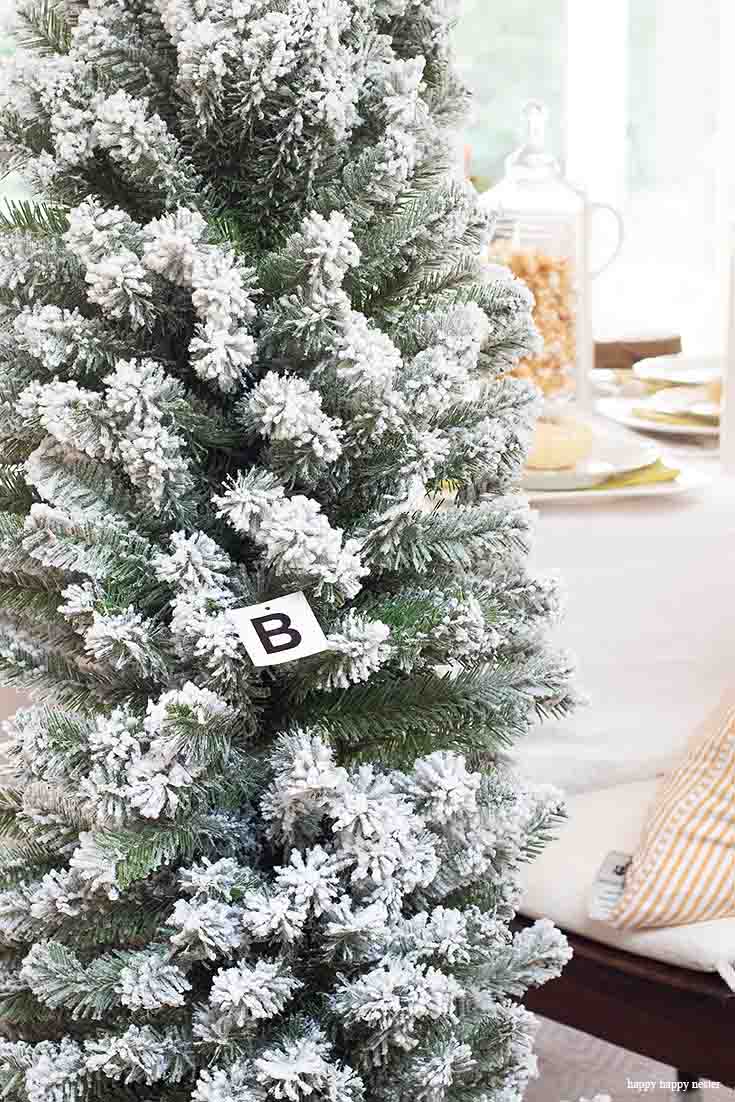 3. Place section B on section A
4. Place section C on section B
5. Tighten the tree stand to secure the tree. The branches don't need any rearranging, everything is ready to go at this point.
How is the Flocking?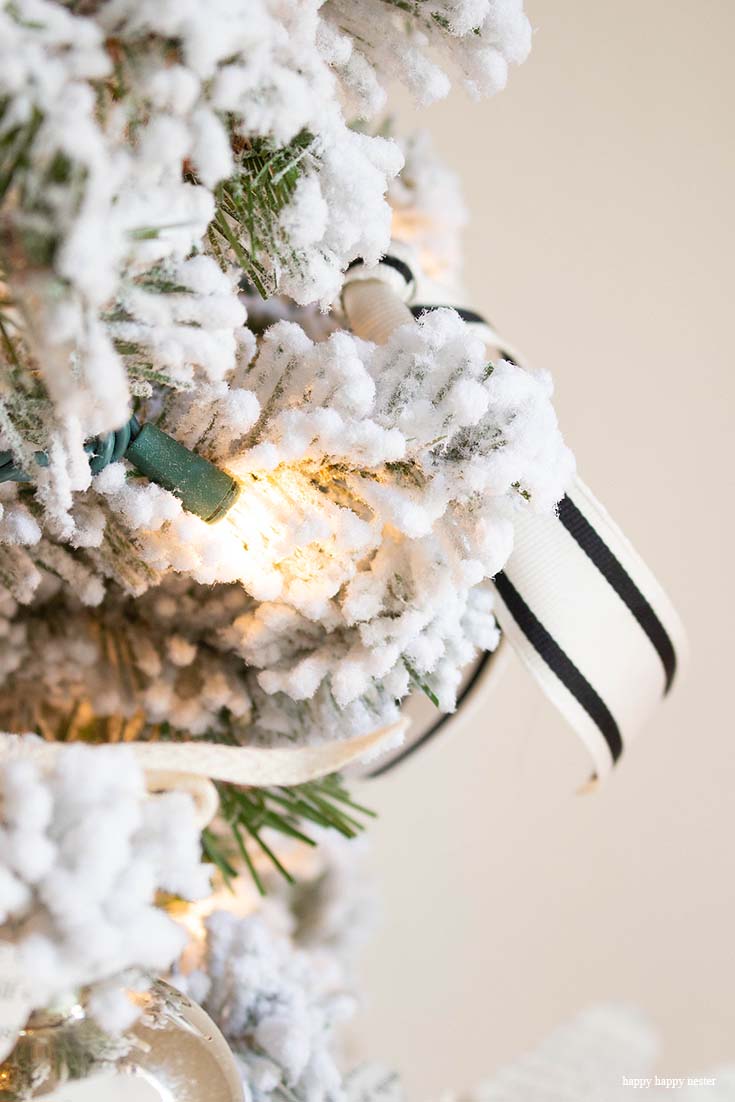 As you can see, it is fluffy and nicely flocked. These trees aren't all white. Their green pine needles show about a quarter of the tree.
Is the Flocking Messy?
I have another flocked tree (from a California company) that is continually shedding the flocking. So far my King of Christmas trees is not nearly as bad as my other tree.
Should I Buy the LED or Unlit Tree?
So, I love the golden glow of normal twinkle lights. I feel that the LED lights tend to throw off a blue hue and I like the amber color. So, I ordered the unlit tree and then strung my own 200 twinkle lights. By the way, I ordered a 6 ft tree since our home doesn't have tall ceilings.
What Does the Tree Look Like Unlit?
So, I wondered the same thing, and that is why I'm writing my prince flock king of Christmas tree review. So, I thought it would be great to show you how my trees look with the lights on and off. So, it is pretty apparent that the tree to the right is not lit and note how the green branches give off the cooler look. Ok since I'm not a fan of the blue tone, I have my trees lights on most of the day.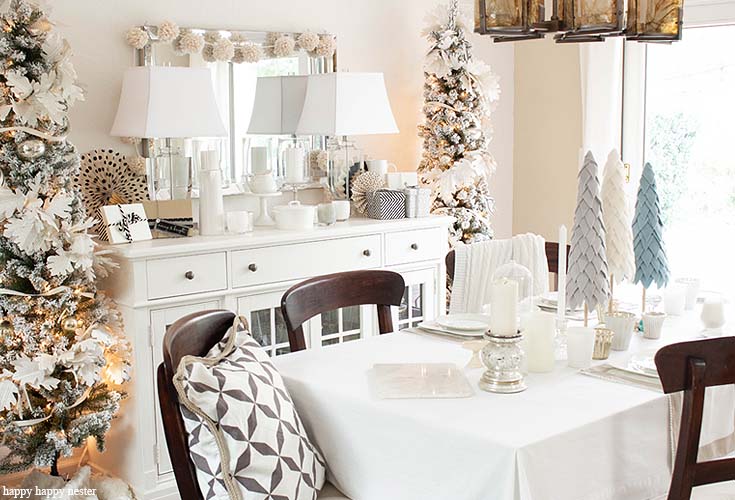 If you like the cute fleece trees on my table check out my post on how to make a fleece cone Christmas tree. This is a very popular post on my blog.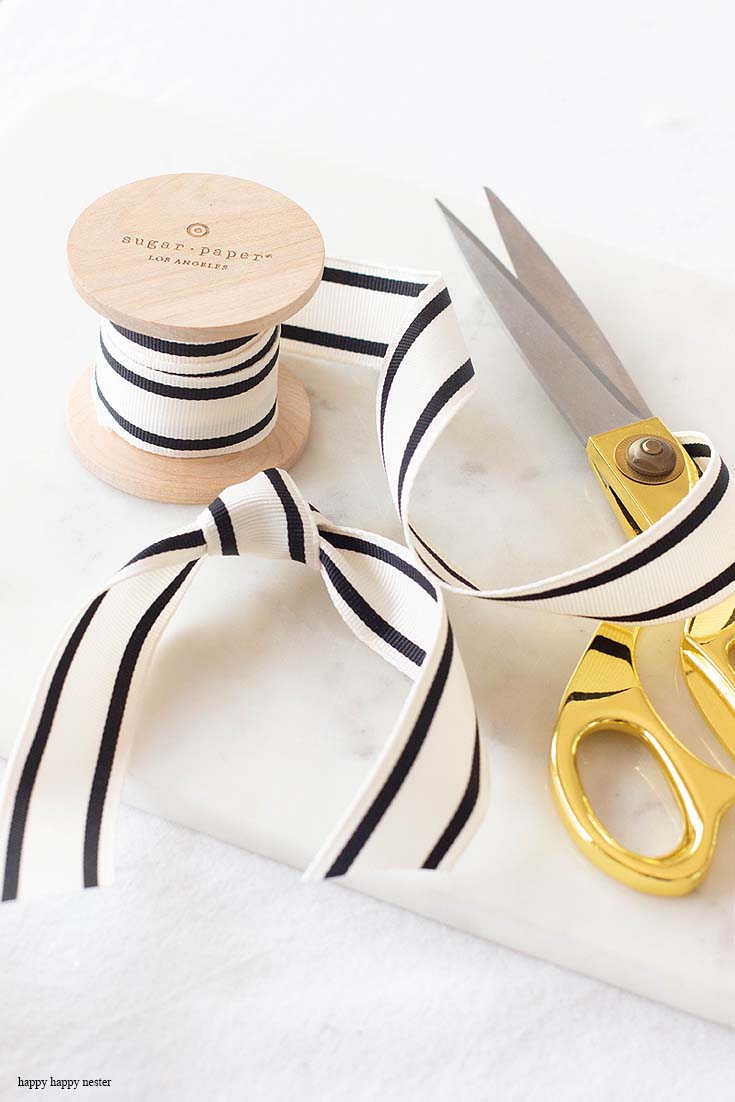 These trees are so beautiful that I was reluctant to add much in the way of decorating. As you can see, I placed my book page leafed garland on both trees as well as a few ribbons. You might say that I am a bit obsessed with all ribbon and paper decor.
Well, thanks for stopping by and I hope you found my Prince Flock King of Christmas tree review helpful. I genuinely love my two new trees and to think I almost passed on them. I seriously can't imagine my dining room without them for the holidays. Thank goodness it all turned out, and I enjoyed sharing my King of Christmas trees with you.
Now please visit Chelsea from Two Twenty One and her beautiful Glam Christmas Tree. Also, make sure to peruse all the other beautiful trees listed down below!
Happy Holidays!

Please visit all of my friends below that are participating in the King Of Christmas Tree Celebration!
Shabbyfufu | Edith & Evelyn Vintage | Happy Happy Nester | Two Twenty One
Jenna Kate At Home | Sincerely Sara D | Cherished Bliss | Town & Country Living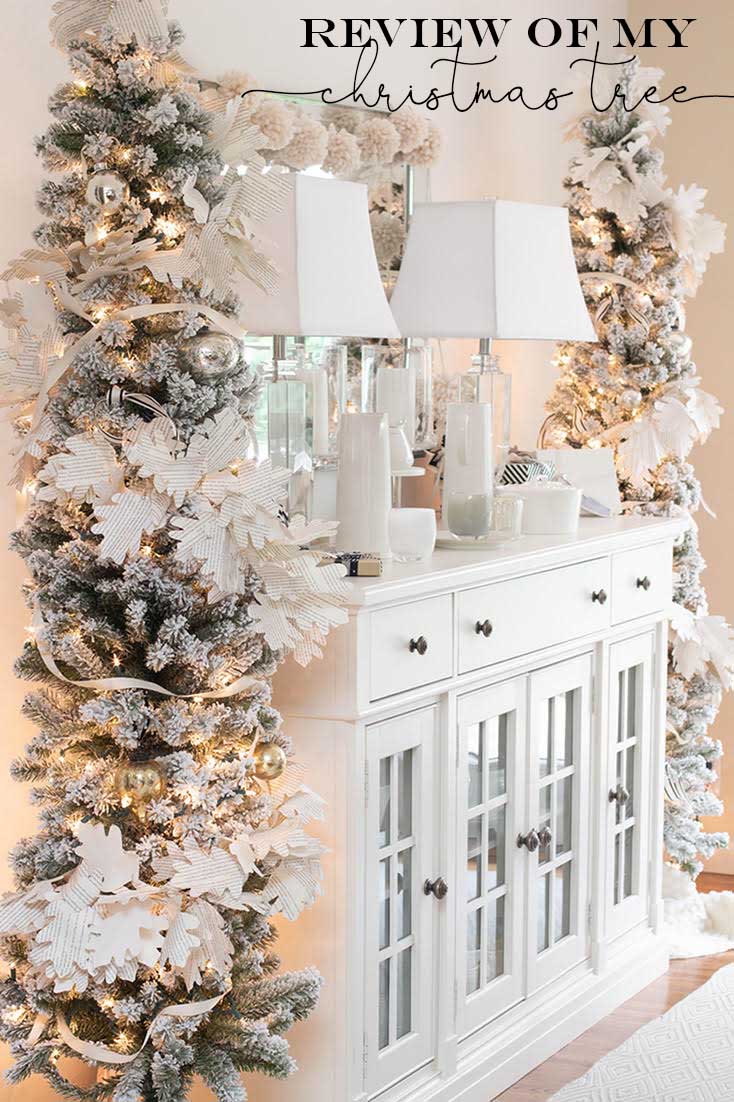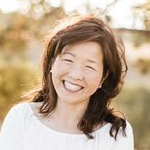 Latest posts by Janine Waite
(see all)