My Coffee Table Styling
So, it's the fifteenth of the month, and you know that means. My coffee table styling is in order for today. First of all, a big welcome from She Leaves a Little Sparkle. I'm certain Summer's wonderful coffee table styling ideas will jumpstart your holiday decorating. Today, we have a fun blog hop for you. Therefore please stay to the end of my post and I will provide the link to your next blog.
But, the funniest just thing happened to me.
It is a daily occurrence that we have a long stream of people strolling in front of our home. So, while I was in our kitchen taking photos, I spied some neighbors staring right into our beautiful craftsman styled windows.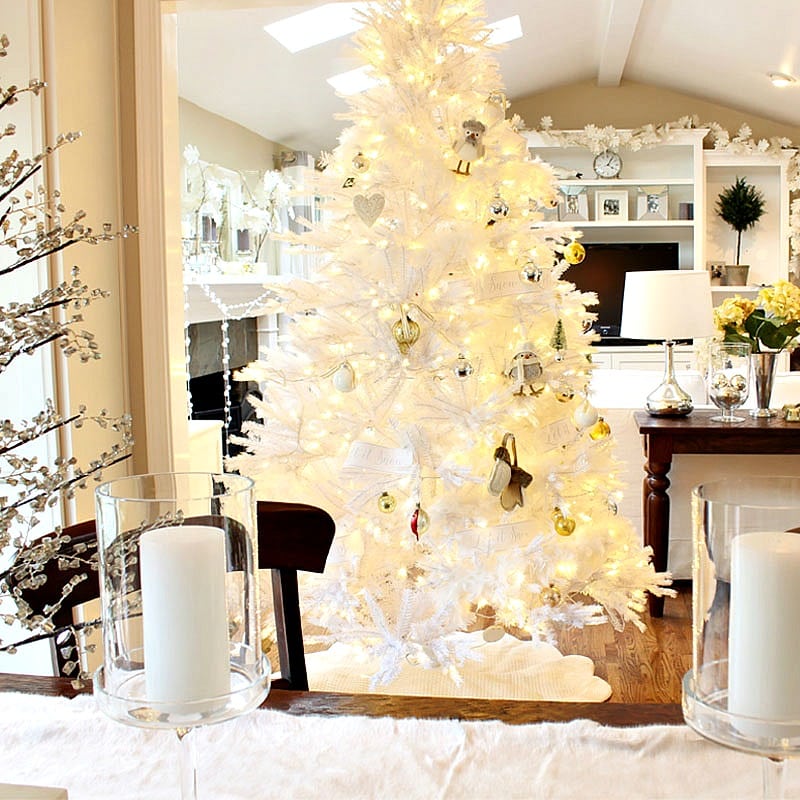 They weren't trying to get a better view of me but rather our Christmas tree that is all aglow in our living room.
My dear friend, Sam says that my bright white tree is probably showing up on multiple satellites out in space.
Yes, my friends, it is November 11th, and I have my Christmas decorations everywhere in our home.
My husband just shakes his head and chuckles with a nervous kind of laugh.

Are you like me and when you get your holiday decor out of storage, it is all new to you? Do you find you don't remember some of the ornaments? Well, maybe it is just me.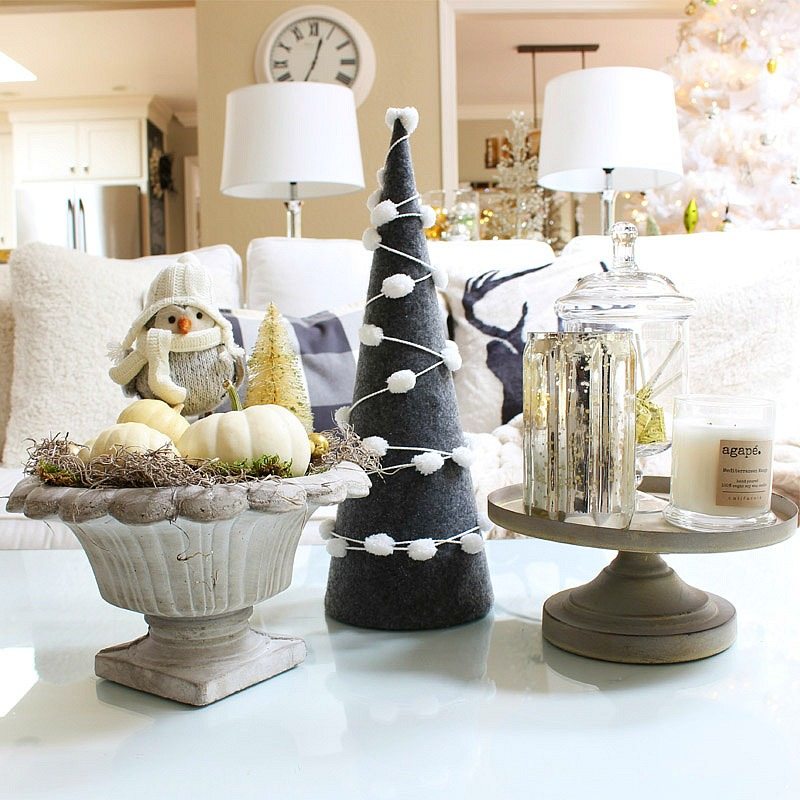 So, here is my crazy idea. My dream is to decorate our home early so that I can relax a bit for the holidays. I would love to watch fun holiday movies, bake cookies, work on puzzles, and drive around and look at Christmas lights with my family. You see, when I pause for a moment, I'm struck by the thought that my son will be off to college in three Christmases.
My heart sinks and tears well up in my eyes.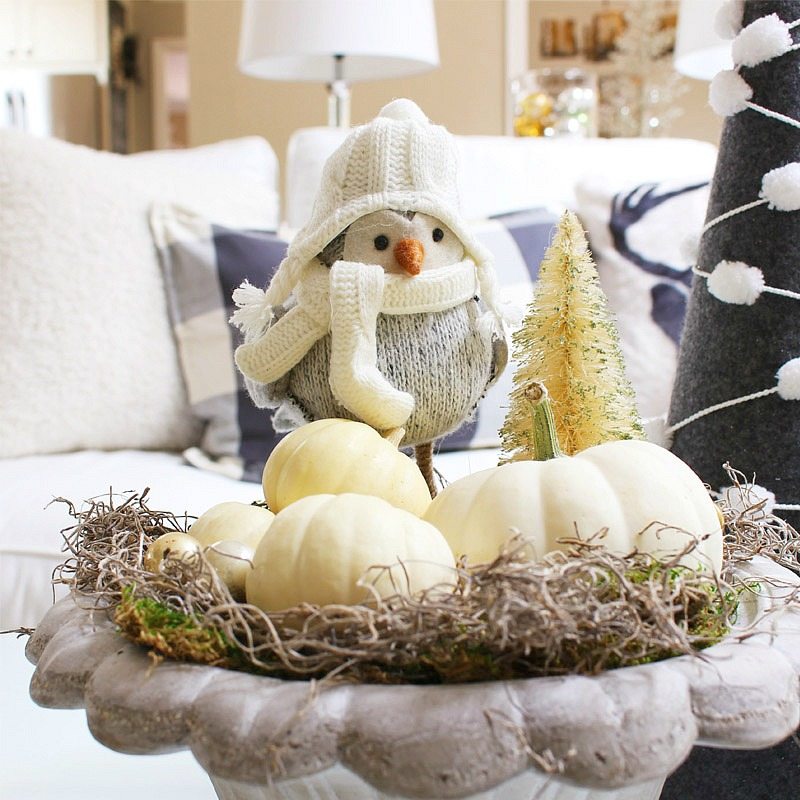 Most of all, their childhood went by way too quickly, and I wish I could turn back the clocks a bit. I know it's cliche but oh, how I would love to go back for a day.
Just a day.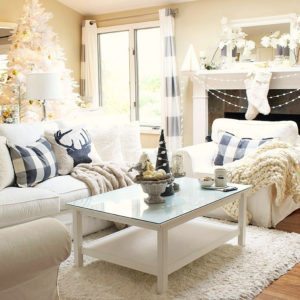 Shop the Post

I remember women stopping me in the grocery store. They offered their wise advice that I should enjoy my toddlers. And I would smile and act as if I agreed. This is the same quizzical look I give my husband when he talks about our home budget.
But, of course, all I could think of is why I would cherish this stage of diapers, car seats, strollers, and tantrums?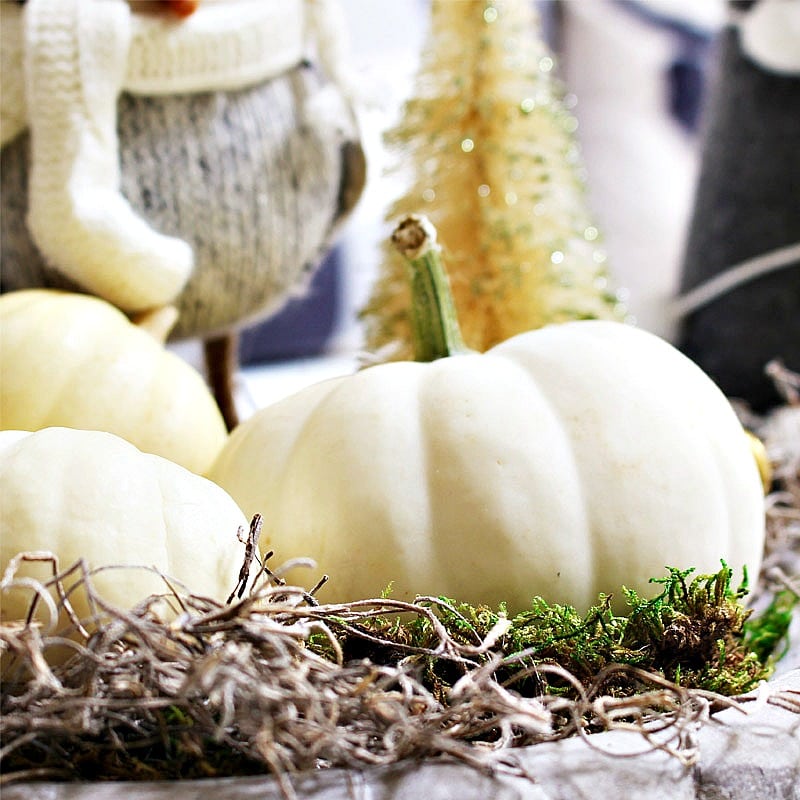 Well, now in retrospect I understand their comments.
Enjoy the small moments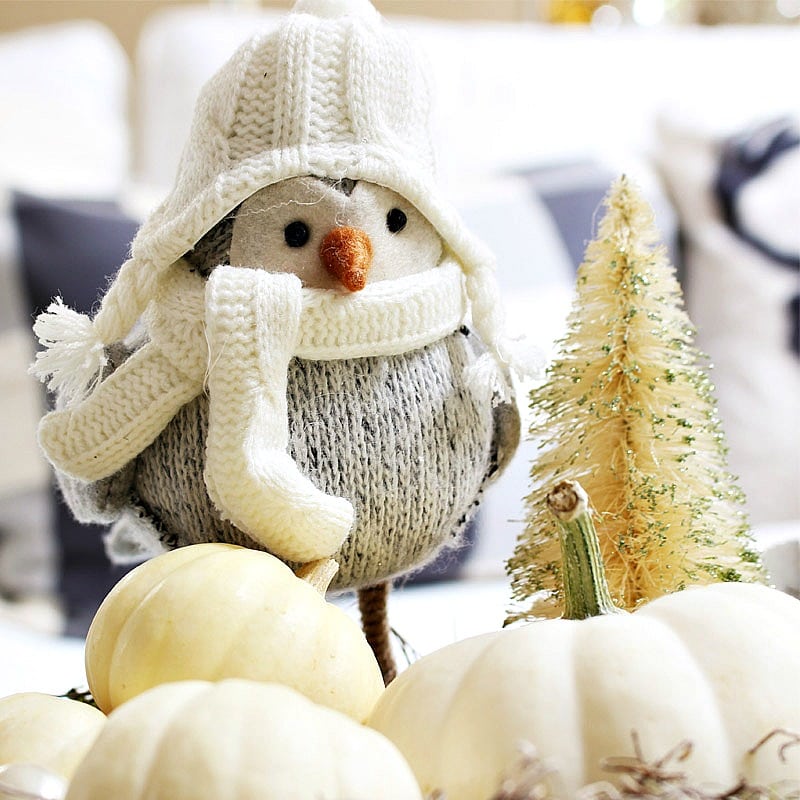 So, I'm acutely aware that I must appreciate the here and now with my family.
Finally, I know you are all wondering how this story relates to my coffee table styling post. Well, my table is ready for the holidays, surprise, surprise.
Therefore, fall has transitioned into winter around our home.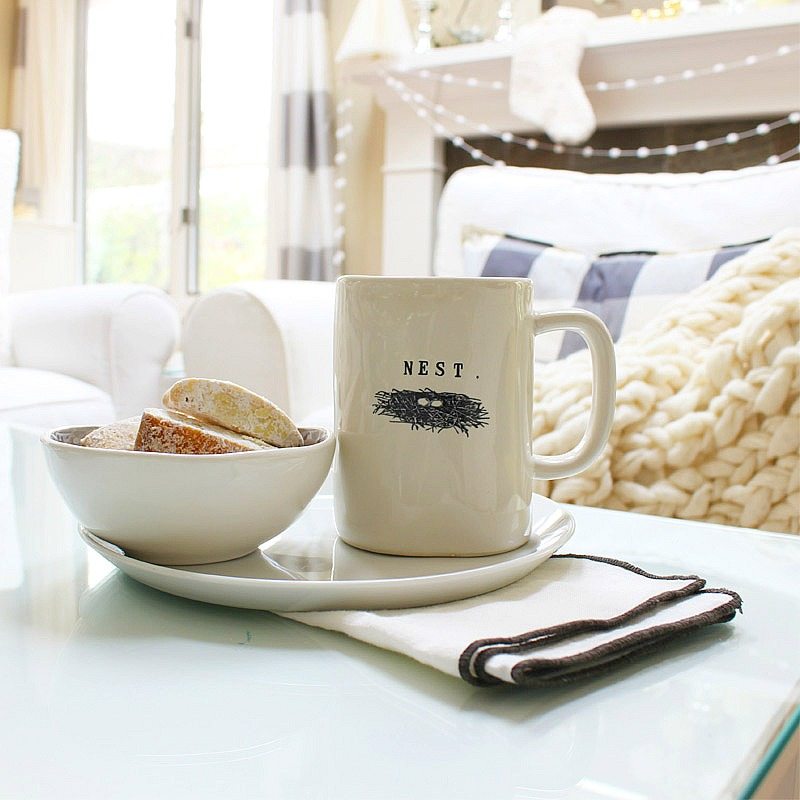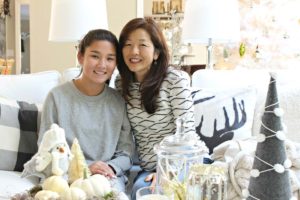 So, my New Year's resolution is to give you a glimpse of my real home life. Additionally, I hope this post is inspiring and not too early for your holiday decorating. As you know, I have the exuberance of Buddy the Elf this time of year, my family wholeheartedly agrees with this statement.
Finally, thanks for putting up with all my shenanigans. Now let's visit my dear friend, Kathleen from Lindsay Hill Interiors for another coffee table styling.
Cheers,

Our Coffee Table Styling Tour
for November
Happy Happy Nester
(that's me 🙂 )
Here are some other posts you might find interesting!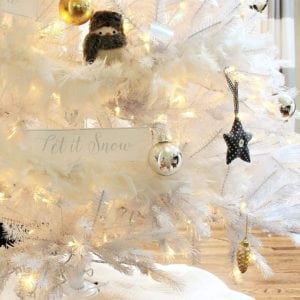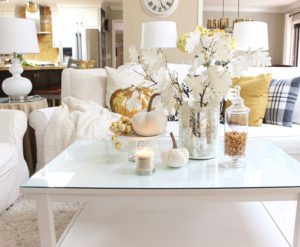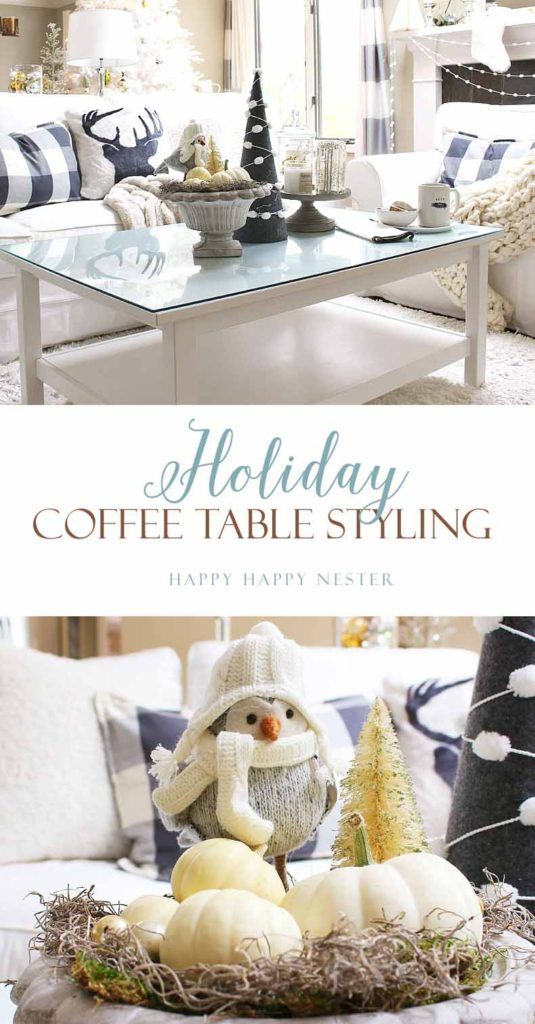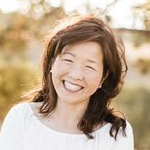 Latest posts by Janine Waite
(see all)