Is your kitchen working overtime these days? Here are 7 helpful Kitchen Organization Ideas DIY.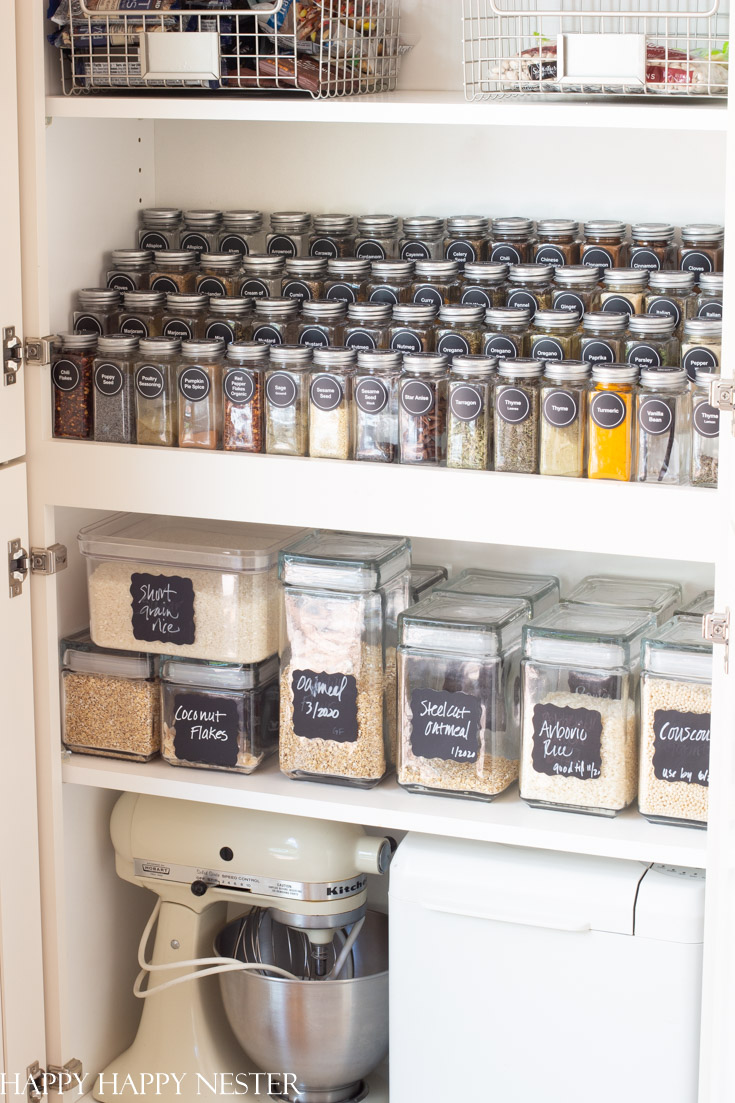 The kitchen is the busiest room in our home. And now, more than ever, we are in there from breakfast to evening snacks. So, you bet that I'm happy that most of the kitchen is pretty organized. Well, it only took me a couple of years of trial and error!
I know it is cliche to tackle organizing projects in the new year, but it feels natural to have a fresh start. I'm a bit crazy, and I organize all year round, and I have learned a few things along the way. That said, my organizing projects have worked, and everything stays pretty neat and tidy in the kitchen.
Before I go any further, I need to say that my friends Leslie and KariAnne are joining me for the week's final installment in their Top Blog Post 2020 series. It has been such a fun group blog hop, and I'm happy to join these two amazing bloggers. They rounded up their organizing posts as well, and I feature them down in the post. So, not only do you get my DIY ideas, but you also get theirs as well. Now, that's a triple score for the day!
But before we move forward, let's do this: Ok, take the test, and be honest. 🙂 Are parts of your kitchen still a disaster? Then you might need help!
7 Kitchen Organization Ideas DIY
Like all the other posts, let's start at the bottom and move to the most popular post for the year.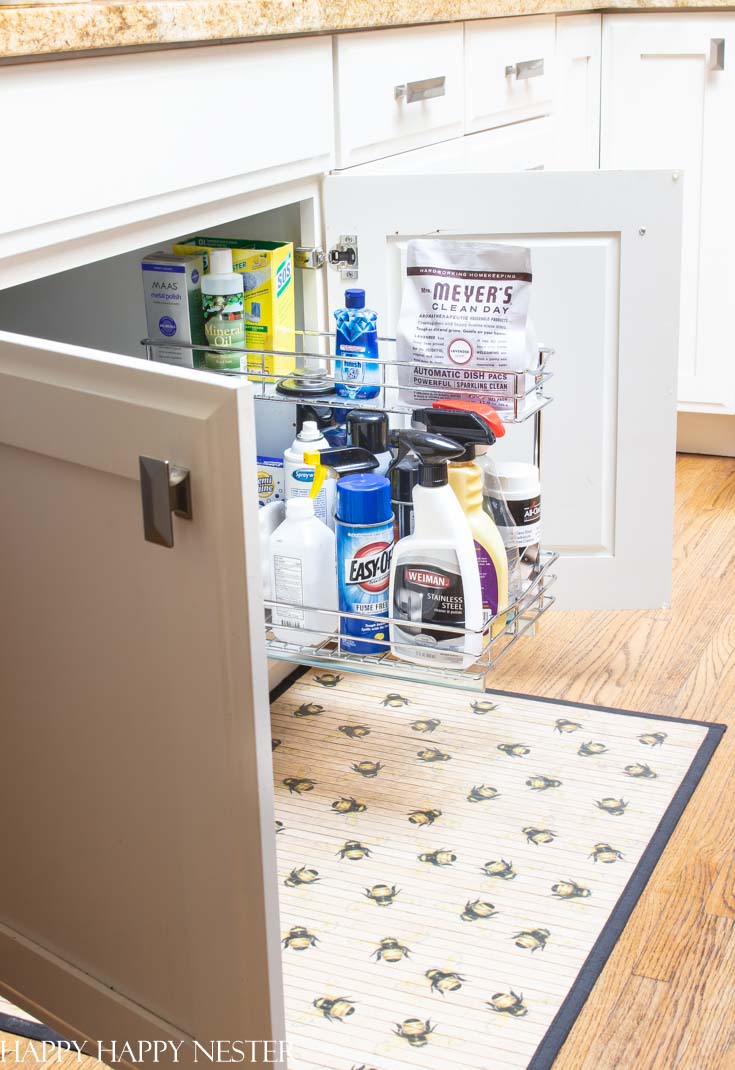 Number 7
Our space under the kitchen sink was so embarrassing. And if you check out my post, Organizing Under the Kitchen Sink, I share the disaster that I hid for many years. But, after tackling it, I'm happy to report that everything is organized, functional, and looks presentable. And most importantly, no more frustration when trying to find something in the area under the sink.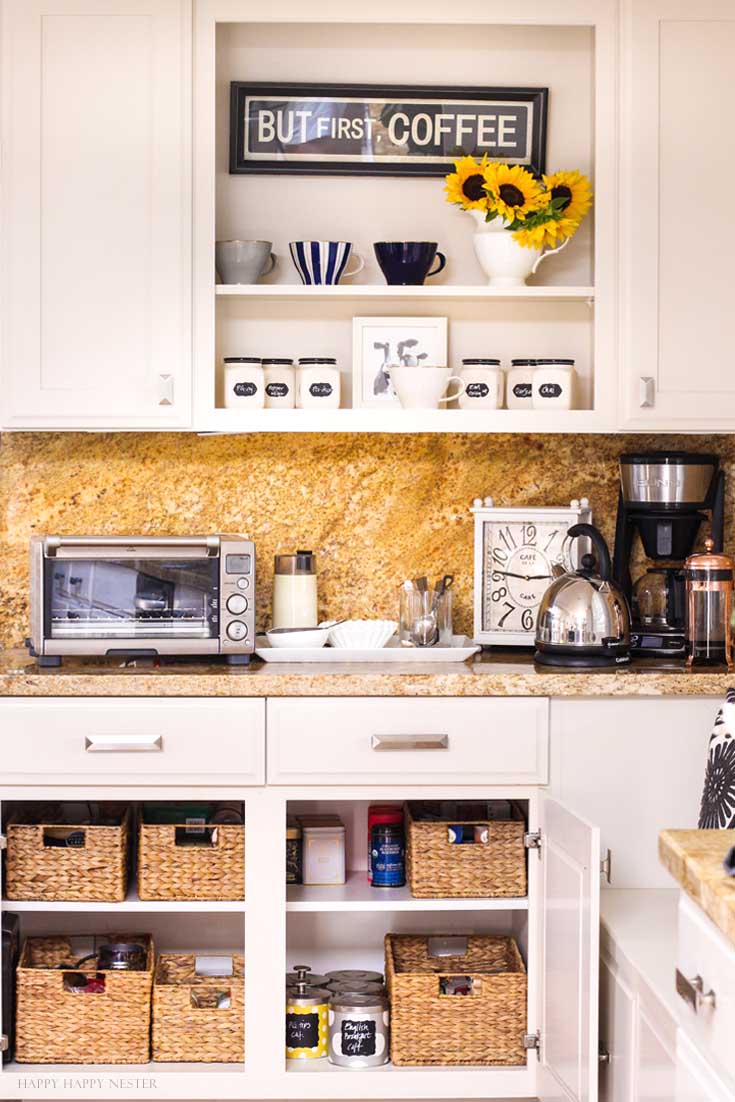 Number 6
We love to drink tea and coffee, and an Organize Coffee Station was a high priority for our kitchen and family. It has stayed organized, and it gets a ton of use every day. My only regret is that we don't have water in this part of our kitchen. But, I love that it is out of the flow of the kitchen traffic. This means that we can make our drinks without being in the way of meal prepping.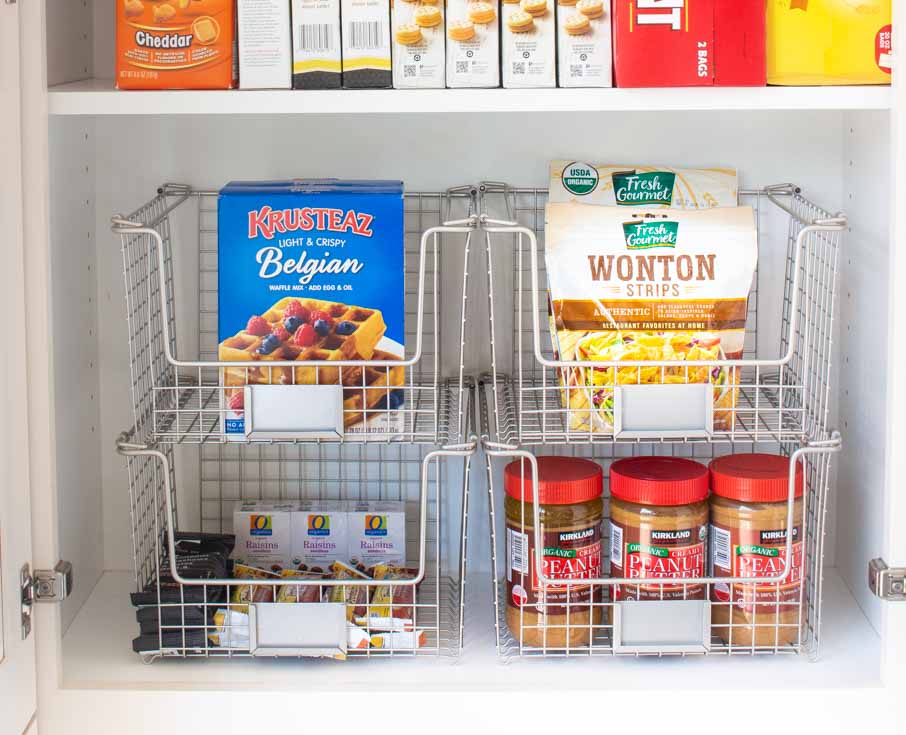 Number 5
This 9 Tips For Kitchen Organization post goes into how I tackled our kitchen organizing. It includes all pointers on how to succeed with your projects.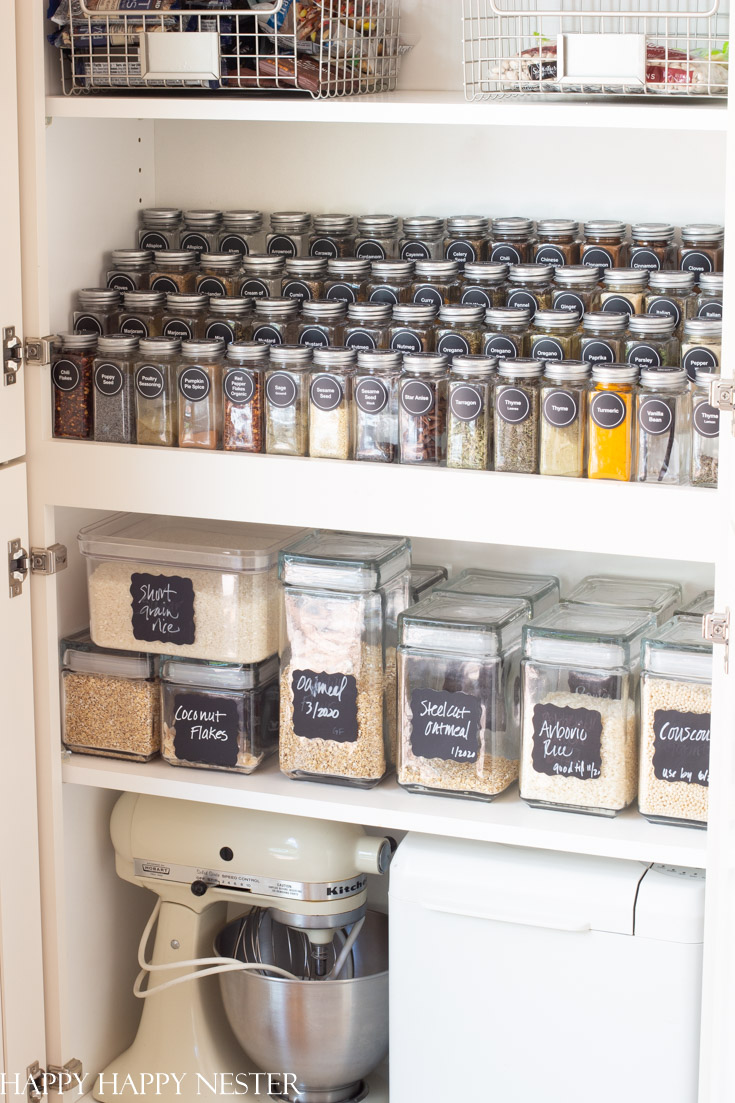 Number 4
Out of all my kitchen organization ideas, this is one of my favorites!
Before this space got organized, we struggled with my spices every time we baked or cooked. Also, we spent way too much time searching for them. I could feel my blood pressure rise while dealing with my spices.
So, I finally tackled the pantry, and I had some amazing aha moments. If you haven't perfected your spices, then check out this post on Spice Rack Organizing Ideas.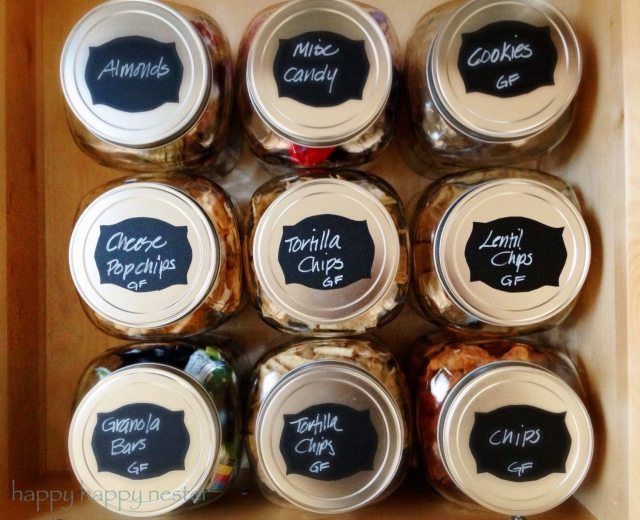 Number 3
Our snacks were always a wreck until I found a home for them. Once in the accessible drawer, I placed these easy labels on the snack jars, and voila, we have a functional snack station. So, here is the post to Make Your Own Chalkboard Labels for Organizing.
You can make as many labels that you need and save so much money making your own.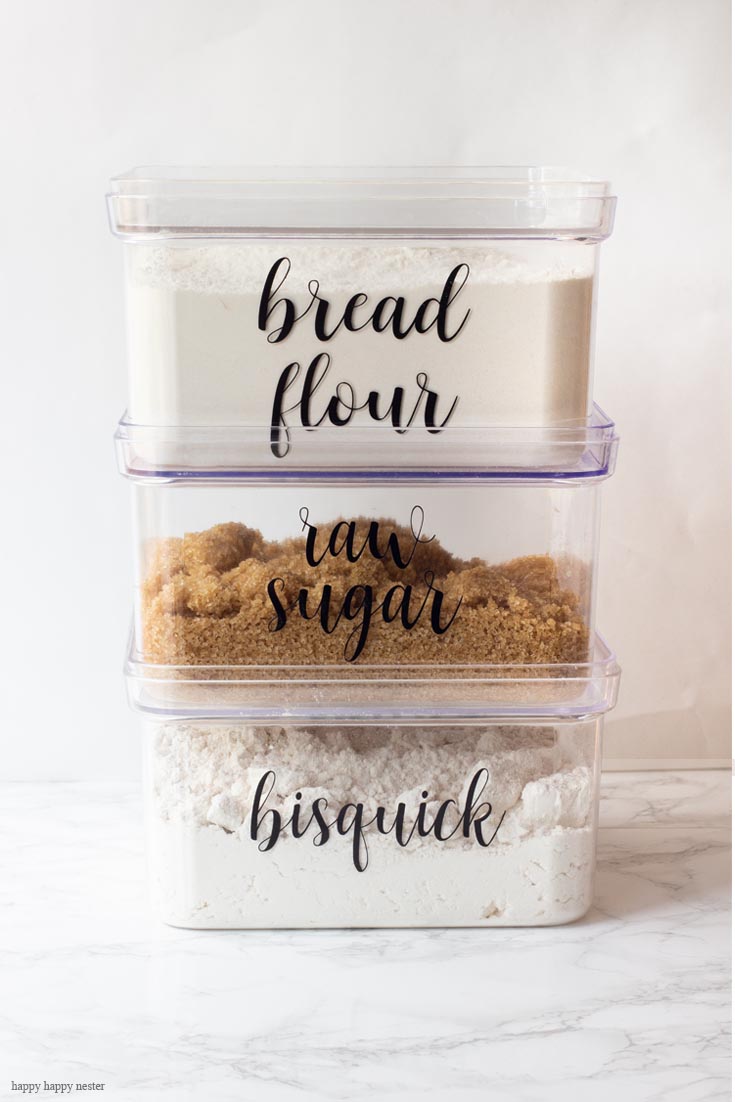 Number 2
My friend Sam sells these gorgeous labels. Over on the Organizing Kitchen Labels post, I provide the link to her labels. Someday, I'll try my hand at creating them in my Cricut machine. I've had these containers and labels for years, and they still are pristine and beautiful.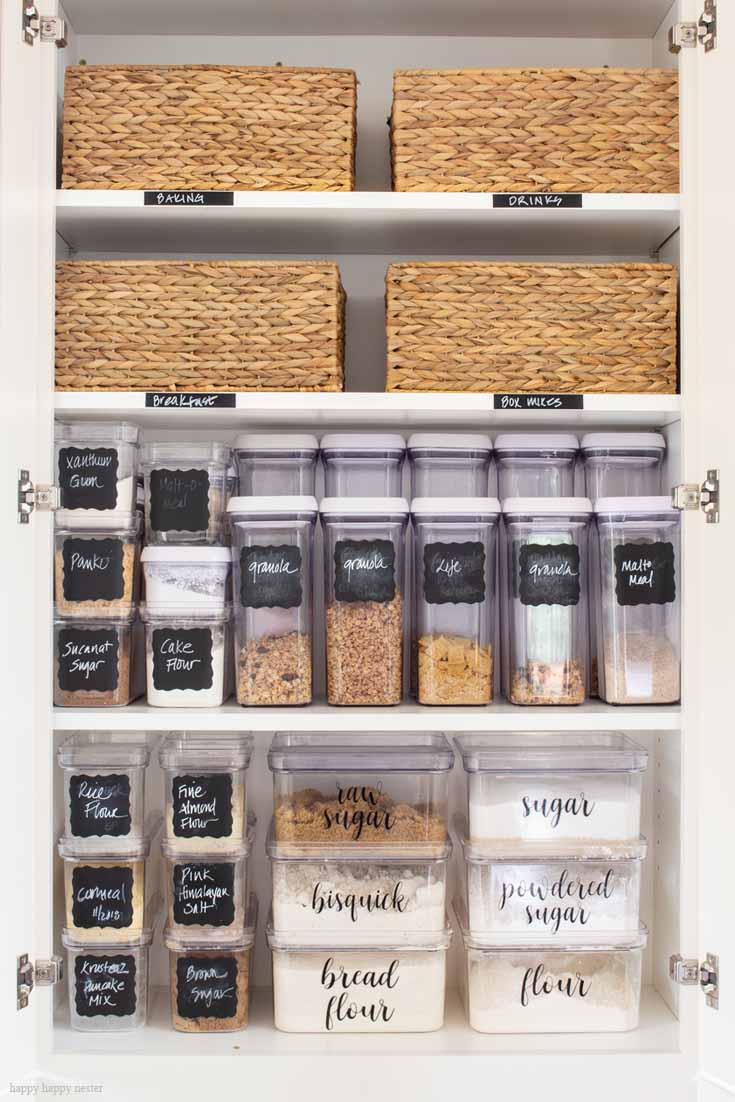 Number 1
And another drumroll, please! Organizing with the Container Store, this post has sat in the number one spot for a long time. I'm not sure when I wrote this post, but our pantry still is organized. That is the true test when an organizing project is successful.
Things stay organized.
My Friend's Top Organizing Tips for 2020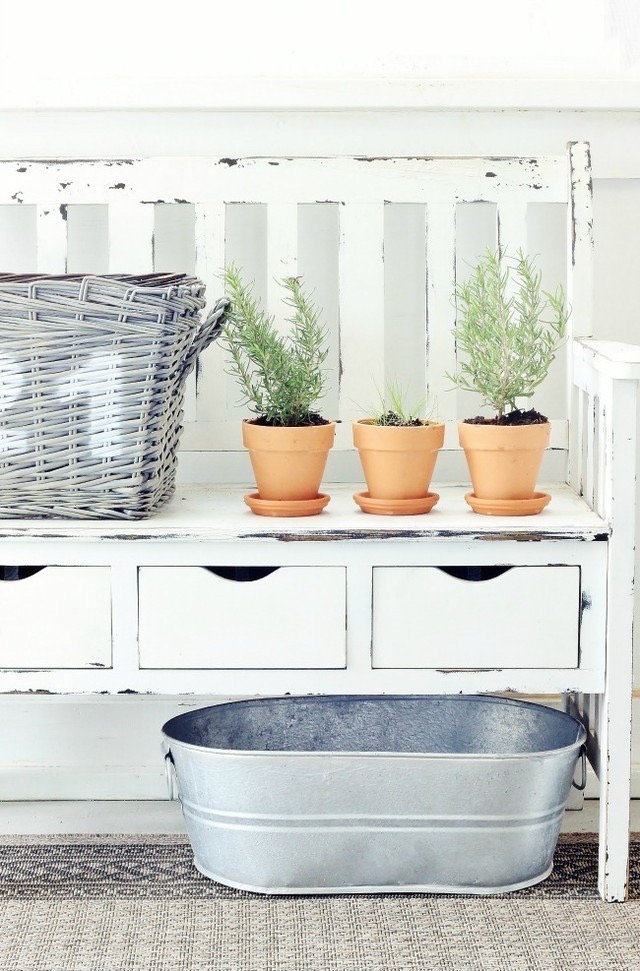 KariAnne | Thistlewood Farms
I know that KariAnne is majorly organized. I'm pretty sure that she has some awesome tips in store for you today. So check out her 9 Simple Organizing Tips To Make Your Life Easier.
Leslie | My 100 Year Old Home
Leslie is super organized like KariAnne. And I can't wait to check out her post, My Tips on How to Organize in 2020. She is a woman who hosts amazing parties at her home. I am in awe of her and KariAnne!
Again, thanks so much for joining us on the fourth installment of our Top 10 Blog Posts of the Year 2020! If you missed the first three, here is the list:
It has been a hoot, and I hope you are enjoying this mini-series. Thanks again for visiting the blog.
Cheers,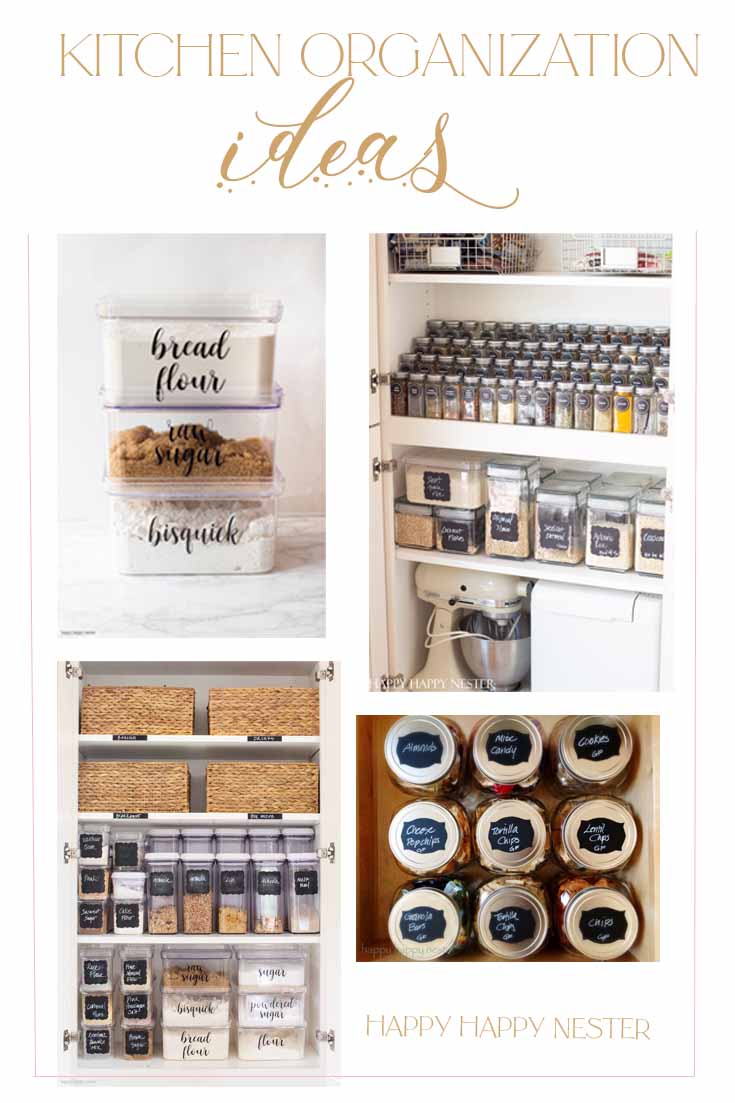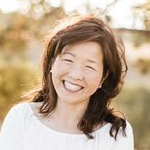 Latest posts by Janine Waite
(see all)